CyberLock Access control systems & kits
(50)
Browse Access control systems & kits
Access control system products updated recently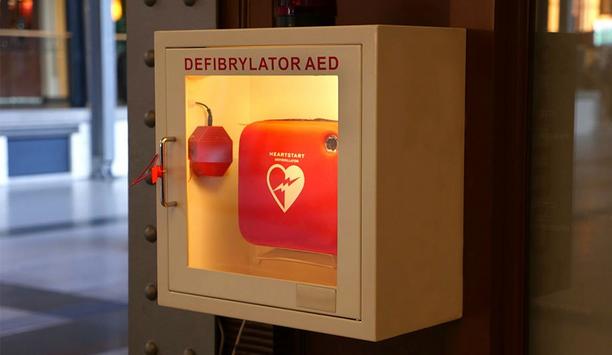 Providing Fast and Secure Access in Life-Threatening Emergencies
A defibrillator can save the life of a person suffering from cardiac arrest – but it is most effective when used in the first few minutes of the patient collapsing. Studies have shown that a shock given within the first three minutes provides the best chance of survival and even one minute of further delay can substantially lower the chances of recovering. Public Access Defibrillators (PADs) were created to allow untrained members of the public to deliver life-saving treatment in those precious minutes before an ambulance arrives. There are currently over 10,000 in the UK, located in parks, offices, high streets and sporting venues, and they are especially popular in rural communities, where ambulance response times are longer. Every second counts Over the years there has been a long-running debate as to whether PADs should be kept openly accessible or locked. Leaving them open could lead to theft, vandalism or misuse. Leaving them locked could mean that precious moments are lost waiting for a local guardian to arrive – and could even cost a life. To save as many lives as possible, it's clear that PADs need to be available 24/7, fully operational and easily accessible to users and local guardians. But there is a solution that can meet all these conditions – a lock that can protect against vandalism while providing convenient instant access when required. Life-saving solutions Over the years there has been a long-running debate as to whether PADs should be kept openly accessible or lockedDigital locks are ideal for securing PADs because they don't require a key, and anyone can be given access over the phone. In the case of a cardiac arrest, the user calls 999 and the ambulance controller provides them with a simple, easy-to-remember code. The ambulance controller can then advise them, step by step, what to do. Local guardians, who have responsibility for the PAD, can be provided with an override key to enable them to monitor and maintain the defibrillator. The PAD cabinets built by Duchy Defibrillators show exactly how this works in practice. Based in rural Cornwall, Duchy Defibrillators manufactures, supplies and installs monitored PAD cabinets. To provide public access to the defibrillators, it needed a lock that could keep its cabinets secure, make them easily accessible and withstand the stormy Cornish weather. Codelocks recommended a digital electronic lock that could operate on a standalone battery, making it especially suitable for remote areas. As well as offering flexible access, digital locks come with a range of varying options and functions to suit different applications. As Duchy Defibrillator cabinets are installed in a wide variety of locations and sometimes need to withstand outdoor exposure, it opted for a robust electronic digital lock that is both affordable and easy to set up. A digital-access revolution Using smart locks in combination with a dedicated app or portal allows operators to send time-sensitive codes to end-users The example of Duchy Defibrillators shows how digital locks can be used to keep defibrillator cabinets secure while affording instant access to users when they are needed. But the flexibility of digital locks also makes them suitable for securing property and equipment in a wide variety of situations, especially for shared and public facilities. This is why you'll increasingly see digital locks used to secure restricted areas in hospitals, schools and offices, as well as shared facilities like hotel and gym lockers, public restrooms and more. Digital locks are available for a number of specific applications, including doors, lockers and cabinets. They can range from simple mechanical locks through to more sophisticated electronic locks and state-of-the-art smart locks. Using smart locks in combination with a dedicated app or portal allows operators to send time-sensitive codes to end users – making them very popular for contactless entry and with facilities managers that need to manage access to buildings and campuses. One thing is certain – whatever your access control requirements are, there's a keyless lock solution to suit. The digital access revolution is here.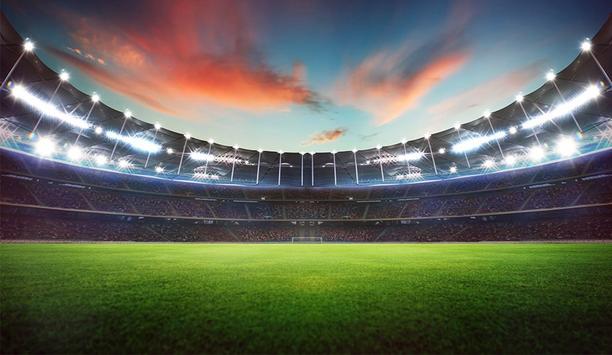 The New Marriage Between AI and Stadiums
Stadiums around the world are still paralyzed from the effects of COVID-19. Fans and spectators in masses have been absent from stadiums since April and there doesn't seem to be a concrete plan on how or when they'll be able to return to near capacity. The NBA recently opted to form a bubble philosophy concept in Disney's facilities, although it's been a relative success, it's also been a $200 million temporary solution. This then begs the question: How long can stadiums survive like this without spectator's present? History tells us that stadiums, venues and sport recover from disasters, so what can stadiums do to speed up the process? This is the catalyst for AI to be integrated on mass level to stadiums around the world. AI is the answer AI's role in getting fans and spectators back is huge, through capabilities such as: Social Distance Monitoring Crowd Scanning/Metrics Facial Recognition Fever Detection Track & Trace Providing Behavioural Analytics Technologies such as IREX.ai is now working alongside National Leagues, Franchises and Governing Bodies to implement AI surveillance software into their CCTV/surveillance cameras. This is now creating a more collaborative effort from the operations team in stadiums, rather than purely security. Stadiums around the world are still paralyzed from the effects of COVID-19 AI surveillance software such as IREX.ai when implemented into the surveillance cameras can be accessed by designated users on any device and on any browser platform. Crowd metrics Arming stadiums with AI-powered surveillance tools can detect crowd metrics such as "people counting" and "group statistics". This ensures stadium personnel can monitor social distancing with precision, accuracy and immediately. Alerts can be set up throughout parts of the stadium to alert senior staff members when overcrowding can appear with real time videos, analytics and photos to their hand-held device, such as a smartphone. Fever detection Thermal cameras have been implemented throughout facilities including stadiums and are helping assist to spot people with elevated temperatures. What IREX.ai implements is an alert system, coupled with facial recognition of any individual(s) that read an elevated body temperature. This alert system then provides security and health officials with a photo of the individual with the elevated body temperature, meaning staff can react quicker to the situation prevent this individual from entry. Pandemic monitoring by facial recognition Thermal cameras have been implemented throughout facilities including stadiums and are helping assist to spot people with elevated temperatures Through facial recognition, staff members will be able to locate individuals through simply uploading a photo. It has never been easier to find a person of interest. With masks becoming an everyday part of society, facial recognition has come under scrutiny regarding the accuracy when a mask is worn. Irex.ai still maintains a 96% accuracy with individuals wearing masks and can set up alerts for any individuals not wearing a mask. Another important aspect of facial recognition is finding persons of interest quickly through technology like IREX.ai's "searchveillance". The future is here. Designated staff can track a person from when they enter the stadium by simply uploading their photograph. An example of how this can assist stadium personnel is to help relocate lost children inside the stadium with their guardians/parents when they are separated. Another attribute would be any individuals banned from entering the stadium would trigger alerts once they appear under surveillance, a fantastic collaborative tool to use with Law Enforcement. Return on investment With security solutions, one of the biggest issues with any security investment is a lack of an ROI. This is where AI security is breaking the mould. The ability to provide business analytics, consumer/fan behaviours, traffic patterns, etc, allows other departments within the organization to gain vital information that can assist with their strategies and practices. Stadium security will never be the same in a post-COVID world, so why will its practices stay the same? AI & Stadiums is no longer the future, it's the 2020 solution.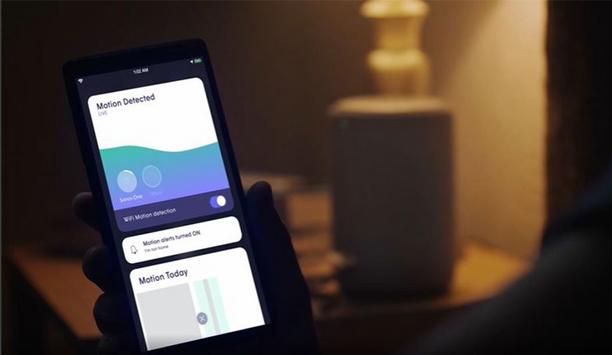 Wireless Technology Is Transforming Motion Detection
Motion detection is a key feature of security systems in residential and commercial environments. Until recently, systems have relied heavily on closed circuit television (CCTV) and passive infrared (PIR) sensors, which both require significant investment and infrastructure to install and monitor. Developments in wireless technology are increasing home security possibilities. Few years ago, these developments led Cognitive Systems to discover that the wireless signals surrounding oneself can be used to detect motion. Known in the wireless industry as WiFi sensing, this technology brings many benefits that other motion detection solutions have not been able to provide. The working of WiFi sensing At Cognitive Systems, the company has used WiFi sensing technology to develop a motion detection solution called WiFi Motion™, which measures and interprets disruptions in RF signals transmitted between WiFi devices. When movement occurs in a space, ripples in the wireless signals are created. WiFi Motion interprets these ripples and determines if an action, such as sending a notification, is needed. Enabling this functionality in a space is incredibly simple. With a software upgrade to only one's WiFi access point (or mesh router), motion sensing capabilities are layered into one's WiFi network. Existing connected WiFi devices then become motion detectors without detracting from their original functions or slowing down the network. Using artificial intelligence (AI), WiFi Motion establishes a benchmark of the motionless environment and learns movement patterns over time, which could be used to predict trends. This allows unusual movement patterns to be detected with greater accuracy while decreasing the potential for costly false alerts. WiFi Motion requires no line-of-sight or installation WiFi sensing and other home monitoring solutions All of these capabilities are made possible by WiFi sensing and together create a motion detection system that provides unparalleled accuracy, coverage, privacy and affordability compared to other solutions on the market. PIR integration is far more complex and imposes electronic and physical design restrictions compared to WiFi sensing. In terms of placement, PIR systems are difficult to install, requiring line-of-sight and a device in every room for localization. WiFi Motion requires no line-of-sight or installation and is also a scalable solution compared to PIR. Much like cameras, PIRs can only cover so much space, but WiFi Motion can cover the entire home and even detect motion in the dark and through walls, without adding additional devices to the home. WiFi Motion detects less distinguishing context than cameras and microphones, but more context than regular PIR sensors for the perfect balance of privacy and highly accurate motion detection. Privacy solution While cameras have been the security solution for years, WiFi Motion offers a more affordable solution that can rival the privacy and coverage capabilities of even the most high-end cameras. With such a wide coverage area, one might think that WiFi sensing infringes on privacy, but actually, the opposite is true. With WiFi Motion, the contextual information collected cannot be used to identify a specific individual, unlike cameras which can clearly identify a person's face or microphones, which can identify a person's voice. It is different from other smart home security options that use cameras and microphones because it only senses motion using WiFi signals - it doesn't "see" or "listen" like a camera or microphone would. This provides opportunities for added security in spaces where privacy might be a concern and installing a camera may not be a comfortable solution, such as bathrooms and bedrooms. The data collected is also anonymized and highly encrypted according to stringent industry privacy standards. Existing connected WiFi devices then become motion detectors Additional WiFi sensing applications Since WiFi sensing technology requires no additional hardware or subscription fees, it is much more affordable than other motion detection solutions. It can be used as a standalone solution, or it can be easily layered into more complex systems. This ease of integration, scalability and relatively low cost brings a lot of potential for various applications. Motion detection can trigger other smart devices in the network to turn lights on or off In eldercare, for example, WiFi sensing can be used to help seniors live comfortably in their homes for as long as possible. With the increasing aging population and high costs associated with care homes, the market for this application is considerable. Caregivers can use an app to monitor movement in their loved one's home and be alerted about unusual movement patterns that could indicate a concern. For smart homes and other environments that have a network of smart devices, the artificial intelligence (AI) component of the technology allows for improvements to automated features. Motion detection can trigger other smart devices in the network to turn lights on or off or make adjustments to the temperature in a room. Security for the commercial sector For office buildings and other commercial properties, it is easy to see how all of these features could be scaled up to offer a highly accurate and cost-effective motion sensing and smart device automation solution. Cognitive Systems is closely involved with the development of WiFi sensing technology, working with various industry groups to establish standards and help it reach its full potential. WiFi Motion is merely the tip of the iceberg in terms of motion sensing possibilities, but its applications in the world of security are undeniably compelling. It is an exciting time for the wireless industry, as one works with stakeholders in the security space to explore everything this technology can do.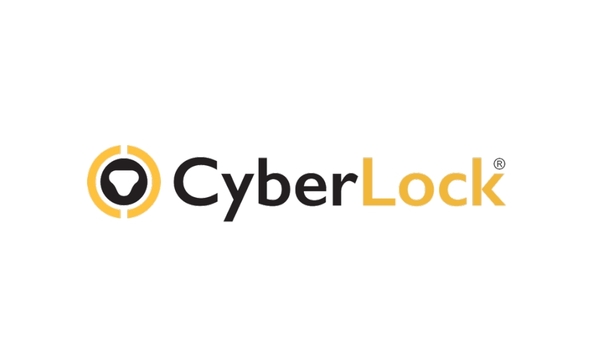 Cyberlock To Unveil Its Bluetooth-Enabled CyberKey Blue 3 Smart Key At ISC West 2020
CyberLock, the supplier of key-centric access control solutions plans to unveil its newest CyberKey smart key at this year's ISC West expo in March. CyberLock was the first to market with a Bluetooth enabled smart key in 2009. In 2017 CyberLock released the CyberKey Blue 2, which featured Bluetooth 4.2 technology. Improving upon the award winning CyberKey Blue 2, CyberLock has developed the CyberKey Blue 3, which gives users ultimate flexibility when it comes to updating their access permissions. The CyberKey Blue 3 was designed with a mobile workforce in mind. Precise access control features This latest Bluetooth-enabled CyberKey is an exceptionally powerful tool for controlling access to isolated sites and sprawling facilities. Blue 3 enhances system security by supporting temporary access and delayed activation, extending precise access control features to the most remote of locations. With CyberKey Blue 3, users can request access permissions within cellular range, cache the permissions within the CyberAudit Link app, and later activate their key outside of cellular range. CyberLock, Inc. will be exhibiting at ISC West 2020 in March. To learn more about the CyberKey Blue 3 or any of CyberLock's other innovative products stop by booth #27117 at ISC West. With over 20 years of experience developing the CyberLock product line, CyberLock Inc. is a pioneer in access control.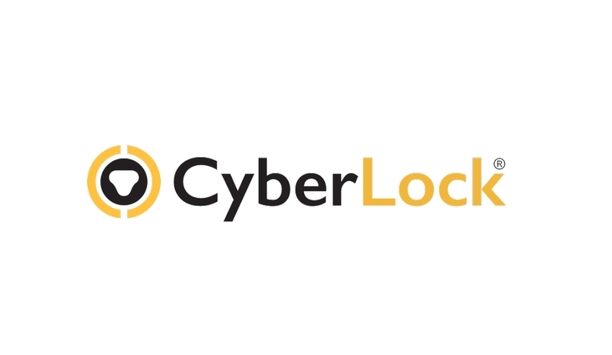 Cyberlock To Showcase Its Latest Software CyberAudit-Web Connect At ISC West 2020
In 2018 CyberLock released its most innovative software to date with CyberAudit-Web (CAW) 9.0. The innovation didn't end with the launch of 9.0. CyberLock has continued adding to this release by adding a variety of software capabilities, many of which were spurred by customer requests. CyberLock is continually developing both hardware and software to enhance the customer experience. Granting special access CyberLock's latest software innovation is CyberAudit-Web Connect, an app for iOS and Android that adds mobile convenience to monitoring a CyberAudit-Web system and granting special access to CyberLocks and doors. Using the login and password to their CAW system, an administrator may use CAW Connect to grant their current key holders temporary access to CyberLocks when needed. On systems with doors wired to Flex System hubs, the administrator may issue a request to open on a door, cancel or resume a hold-open schedule, or trigger a lockdown via an inter-hub signal. Also available in the CAW Connect App are audit trail records for individual people, CyberLocks, and doors visible to that administrator. To learn more about CyberLock visit their website or stop by booth #27117 at ISC West 2020 in Las Vegas.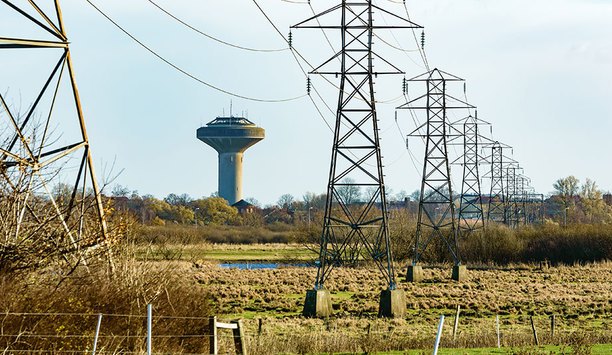 Critical Infrastructure Threats Range From Simple To Complex
Critical infrastructure facilities are vulnerable to many security challenges, from terrorism to natural disasters. Challenges also include vandalism, theft, employee identification and verification, access control, regulations, and the increasing infiltration of connectivity and the Internet of Things. In addition, many critical infrastructure facilities are housed in harsh and hazardous environments, which adds to the challenges to keep employees and facilities secure. The security risks facing a utility, telecom provider or other critical infrastructure facilities can have far-reaching consequences, including major disruption of core services. It's essential to minimize the risk of any incidents that could disturb operations and lead to a loss of income or fines. Providing security to critical infrastructure often requires incorporating legacy systems, integrating siloed solutions and automating error-prone manual operations. Data capture form to appear here! Locks remain essential CLIQ locking system from ASSA ABLOY can simplify security and workflow for critical infrastructure entitiesAs a tool to address the complex security scenarios facing critical infrastructure, locks are indispensable. In critical infrastructure environments, locks are often required to be resistant to extreme temperatures, dust and toxic substances, fire and explosions. Locks must also perform in environments that are even more challenging, including rain and manipulation. Critical infrastructure facilities can benefit from a high-security locking system that combines electronic and mechanical security; in effect, providing an intelligent combination of both. CLIQ locking system from ASSA ABLOY can simplify security and workflow for critical infrastructure entities. With terrorism posing a serious threat, perimeter fencing, doors and their locks are the first line of defense against potential intruders at installations such as chemical and power plants, gas terminals, oil refineries, utilities, transport, hospitals, research facilities and other major areas which need controlled access. With terrorism posing a serious threat, perimeter fencing, doors and their locks are the first line of defense against potential intruders CyberLock smart keys CyberLock electromechanical lock cylinders and smart keys record access details of who opened, or attempted to open, every lock, providing critical information when investigating a security breach. In addition, CyberLock enables users to instantly add or delete electronic keys. This eliminates exposure due to lost or stolen keys, and also allows users to assign customized access privileges based on time, date, and authority level. CyberLock cylinders are designed to operate in a variety of applications where high security is required, such as entry gates, chemical feed areas, watersheds, and other water sources. The system's electronic keys cannot be duplicated or copied, and can be deactivated if lost or stolen, thus reducing the risk of unauthorized entry. Key management solutions Traka has been a source of key management solutions, providing asset protection and process controlThe flexibility and protection of key management is another area of improvement that critical infrastructure companies are benefitting from. With multiple facilities sited at different locations, staff can quickly be granted authorization to access keys with the press of a button, allowing supervisors to adjust their security based on the needs of the business. Because of the customization ability, the use of key management systems is continuing to grow throughout the utility sectors as assets increase and varying levels of access management can be set through the system. Traka has been a source of key management solutions, providing asset protection and process control for the industry with smart cabinets and lockers integrated alongside efficient software.
Related white papers
Physical Access Control In Higher Education
11 Considerations For Embedded System RFID Readers
Beyond Security - Access Control For Multi-Tenant Sites