CyberLock Access Control Softwares
(11)
Browse Access Control Softwares
Access control software products updated recently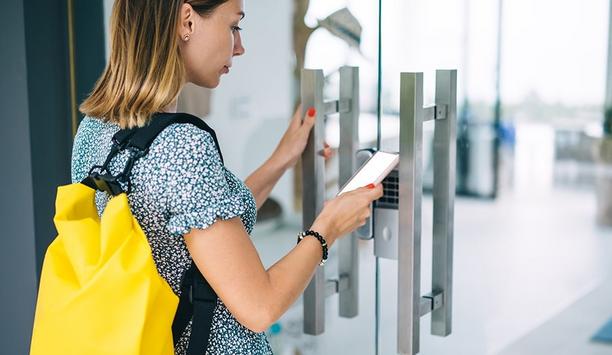 Identity And Access Management In 2022 - What Will The Future Look Like?
As we enter into 2022, there is still a level of uncertainty in place. It's unclear what the future holds, as companies around the world still contend with the COVID-19 pandemic. Remote working has been encouraged by most organizations and the move to a hybrid working system has become 'business as usual', for the majority of businesses. Some have reduced their office space or done away with their locations altogether. Following best security practices With all this change in place, there are problems to deal with. According to research, 32.7% of IT admins say they are concerned about employees using unsecured networks to carry out that work. Alongside this, 74% of IT admins thought that remote work makes it harder for employees to follow best security practices. This need to manage security around remote work is no longer temporary. Instead, companies have to build permanent strategies around remote work and security. The coming year will also create a different landscape for small and mid-sized businesses (SMBs). Here are some key predictions for next year and what to start preparing for in 2022: The reality of SMB spending around security will hit home SMBs had to undertake significant investments to adapt to remote working SMBs had to undertake significant investments to adapt to remote working, especially in comparison to their size. They had to undertake significant digital transformation projects that made it possible to deliver services remotely, during the COVID-19 pandemic. We've seen a shift in mindset for these companies, which are now more tech-focused in their approach to problem solving. According to our research, 45% of SMBs plan to increase their spending towards IT services in 2022. Around half of all organizations think their IT budgets are adequate for their needs, while 14.5% of those surveyed believe they will need more, to cover all that needs to be done. Identity management spending to support remote work For others, the COVID-19 pandemic led to over-spending, just to get ahead of things and they will spend in 2022, looking at what they should keep and what they can reduce their spending on. Areas like identity management will stay in place, as companies struggle to support remote work and security, without this in place. However, on-premise IT spending will be reduced or cut, as those solutions are not relevant for the new work model. Services that rely on on-premise IT will be cut or replaced. The device will lead the way for security We rely on our phones to work and to communicate. In 2022, they will become central to how we manage access, to all our assets and locations, IT and physical. When employees can use company devices and their own phones for work, security is more difficult. IT teams have to ensure that they're prepared for this, by making sure that these devices can be trusted. Wide use of digital certificates and strong MFA factors Rather than requiring a separate smart card or fingerprint reader, devices can be used for access using push authentication There are multiple ways that companies can achieve this, for example - By using digital certificates to identify company devices as trusted, an agent, or strong MFA factors, like a FIDO security key or mobile push authentication. Whichever approach you choose, this can prevent unauthorized access to IT assets and applications, and these same devices can be used for authentication into physical locations too. Rather than requiring a separate smart card or fingerprint reader, devices can be used for access using push authentication. Understanding human behavior Alongside this, it is important to understand human behavior. Anything that introduces an extra step for authentication can lead to employees taking workarounds. To stop this, it is important to put an employee education process in place, in order to emphasize on the importance of security. The next step is to think about adopting passwordless security, to further reduce friction and increase adoption. Lastly, as devices become the starting point for security and trust, remote device management will be needed too. More companies will need to manage devices remotely, from wiping an asset remotely if it gets lost or stolen, through to de-provisioning users easily and removing their access rights, when they leave the company. Identity will be a layer cake Zero Trust approaches to security Identity management relies on being able to trust that someone is who they say they are. Zero Trust approaches to security can support this effectively, particularly when aligned with least privilege access models. In order to turn theory into practical easy-to-deploy steps, companies need to use contextual access, as part of their identity management strategy. This involves looking at the context that employees will work in and putting together the right management approach for those circumstances. For typical employee behavior, using two factor authentication might be enough to help them work, without security getting in the way. How enterprises manage, access and store identity data There will also be a shift in how enterprises manage, access, and store that identity data over time For areas where security is more important, additional security policies can be put over the top, to ensure that only the right people have access. A step-up in authentication can be added, based on the sensitivity of resources or risk-based adaptive authentication policies might be needed. There will also be a shift in how enterprises manage, access, and store that identity data over time, so that it aligns more closely with those use cases. Identity management critical to secure assets in 2022 There are bigger conversations taking place around digital identity for citizenship, as more services move online as well. Any moves that take place in this arena will affect how businesses think about their identity management processes too, encouraging them to look at their requirements in more detail. Overall, 2022 will be the year when identity will be critical to how companies keep their assets secure and their employees productive. With employees working remotely and businesses becoming decentralized, identity strategies will have to take the same approach. This will put the emphasis on strong identity management as the starting point for all security planning.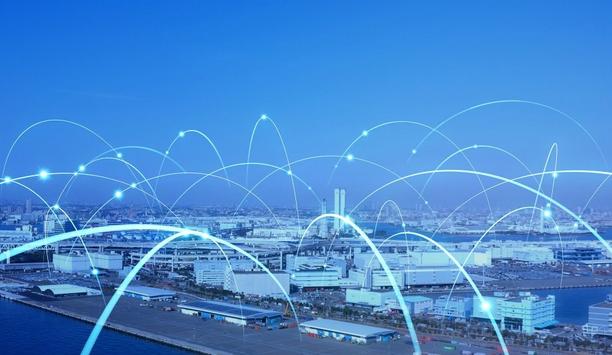 Supply And Demand: The Ways Cloud Supports A Stronger Supply Chain
Cloud-based applications and platforms revolutionize supply chain management, helping stakeholders scale operations from small businesses to complex enterprises. Cloud supply chain solutions are showing significant increases in implementation – so much so the sheer number of organizations with a cloud solution outpace or far outnumbers the ones that don't. But there is one area that has still not made the switch to the cloud, most often the security department. But the advent of using video surveillance data for other purposes, like real-time transit tracking, is pushing the adoption of video in the cloud forward. Traditional security systems Unlike traditional security systems, cloud video solutions are not limited to providing only security data. Video can be used to enhance warehouse productivity, increase the ROI of transit operations, marginally reduce the loss or damages due to employee safety issues, and uphold the organization's integrity. Companies spend a lot of time, money, and effort attempting to enhance production The benefits are significant: cloud solutions can change how the supply chain aggregates business data through video and AI. Companies spend a lot of time, money, and effort attempting to enhance production and the supply chain, as it is paramount to the success of a brand. Video, analytics. And the cloud can make it better. Like every other industry, the transportation and logistics market is on the brink of a sea change because of the digital revolution. Reliable supply chain The volume of information and data generated by digital devices and systems allows stakeholders to leverage rich data and combine it to optimize efficiencies, schedules, and planning. Users are starting to see how the cloud and connected devices support a more rapid and reliable supply chain through faster transit times, better loading and unloading methods, prompt product delivery, enhanced safety, and more operational efficiency. Without a doubt, the supply chain has seen the benefits of using the cloud to improve processes and overall success. Some have revolutionized how they track shipments with intelligent mobile applications, while others use cloud-based warehouse management systems to support higher supply chain performance and optimize order management and production planning across warehouse locations. Warehouse management systems Cloud-based security services can optimize the pivotal balance between optimal deliveries And now, cloud-based security platform solutions change how security leaders aggregate safety, security, and business data through video and AI. Using AI technology to identify actionable insights within previously untapped video monitoring and unstructured IoT data is a potential gold mine for businesses in the supply chain sector. Cloud-based security services can optimize the pivotal balance between optimal deliveries, employee safety, and physical security. There is also great potential to improve the supply chain process from end to end. Here's how: As part of the cloud-based security solution, IP cameras and sensors can transmit data directly to the cloud, eliminating the need for on-premises systems like DVRs and NVRs. In the case of network disconnection, data is protected, so no information is lost in the face of downtime. All the data capture is transmitted to the cloud, allowing all authorized personnel to access the data as needed. Cloud security solution For any organization with a decentralized infrastructure, finding the red thread across sites can be difficult. For organizations distributed across geographies, this can lead to a lack of communication regarding stock acquisition, movement across facilities, and potential delays in deliveries. A cloud security solution is designed to centralize all data irrespective of the geographical distance between facilities. Stakeholders can view precisely what is happening at a site from any connected device Now, the owner of multiple and distributed logistic centers can view these sites simultaneously or even sequentially. Imagine monitoring the unloading dock areas at all your facilities at one time, allowing you to gain peace of mind that operations are running smoothly. Whether on-site, five miles away, or in a different country altogether, stakeholders can view precisely what is happening at a site from any connected device, whether it is your laptop, smartphone, or iPad. Supporting essential decisions This functionality delivers access to only those devices and sites that you are authorized to access. Using assigned credentials and the power of the network, leaders can access the application from anywhere across the globe. Artificial intelligence in the supply chain supports essential decisions by using cognitive predictions and recommendations on optimal actions. This approach can help enhance overall supply chain performance and help manufacturers predict possible implications across various scenarios in terms of time, cost, and revenue. With AI and the cloud, organizations can monitor different operational parameters and gain operational insights that enable leaders to streamline their services and smoothen out the course of the supply chain from beginning to end. From the moment a product enters a warehouse to the point of its departure, its complete journey can be reviewed via the video surveillance solution. Supply chain organizations The possibilities of cloud solutions are limitless, and new use cases are being identified daily Regular monitoring of the handover of goods to courier vendors can give insights into employee performance. Manufacturers can track orders. Cloud video can help users understand the overall performance of their employees, whether they are at a truck stop, within a warehouse, or delivering to an office building. The possibilities of cloud solutions are limitless, and new use cases are being identified daily. The time is ideal for supply chain organizations to push the boundaries of what's possible with the cloud and help providers proactively address business optimization, safety, and physical security throughout the process. Advanced technologies, like cloud services, further support a productive supply chain that will lead to increased revenue streams and a successful process as organizations look to optimize operations as digital transformation efforts continue to evolve.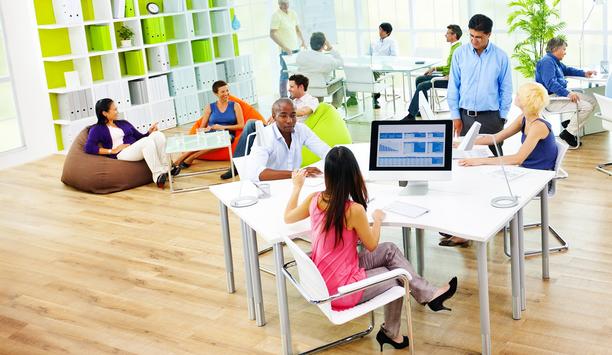 4 Smart Ways To Use Security To Power The Business Of The Future
In the new era of work, our relationship with the workplace is defined by flexibility and mobility. Employees are working across the home, office, and blended spaces more than ever before, as well as working varied hours to suit the modern work schedule. This new hybrid workforce model holds the potential for more diverse talent and better productivity, but it also comes with its challenges – one being how to ensure security, health, and safety in the workplace. Strong and smart security ecosystem While nearly one-third of companies report that they've implemented a hybrid model, according to a recent survey by STANLEY Security, many still have much to do to prepare their office for the future. Building a strong – and smart – security ecosystem is crucial in preparing for the future. As such, businesses should consider technologies that help protect their people, as well as safeguard their assets, optimize their operations, and secure their network. 1)Protect your people Implementation of a security ecosystem combines health, safety, and security hardware and software solutions seamlessly Nearly 60% of mid-market and enterprise businesses across the UK and US report that the health and safety of their employees and customers are a primary concern when implementing modern and hybrid working models. This begs the question: How can businesses create a safe and healthy work environment when 59% are planning to bring employees back on-site in some capacity within the next 18 months? The answer lies, in part, in the implementation of a security ecosystem that combines various health, safety, and security hardware and software solutions seamlessly. Integrating platform Nearly half (46%) of business decision-makers say they are interested in adopting an integrated platform such as this. This means integrating traditional and digital security solutions, then leveraging the data and insights they produce to further enhance the workplace experience. Take this example: With employees and visitors moving in and out of the office at different times, a business may lack oversight of occupancy or density levels, people flow, workspace scheduling, visitor check-in processes, and more. However, with visitor management, access control, and other building/business systems integrated, employees can reserve a workspace for a specific date and time and be granted access to the building. Leveraging AI and machine learning Visitors can pre-register, answer a health screening questionnaire, and receive a mobile credential before arriving. Once the visitor arrives on-site, the system can alert the respective department – all without the close contact typically required for traditional visitor check-in processes. When layering artificial intelligence and machine learning on top of the data, a business may identify trends in people flow and opportunities to optimize congested areas. They may also see that certain rooms within the building get more use than others and leverage these insights to manage their space more effectively. All of this is powered by a security ecosystem that can help a business better protect its people while realizing other benefits in the process. 2) Safeguard your assets Businesses are concerned about the security of their assets when it comes to the hybrid workforce model Even more, businesses are concerned about the security of their assets when it comes to the hybrid workforce model. About 72% of leaders say this is, in fact, their primary concern with the hybrid approach. This figure isn't surprising when you consider the impact of the pandemic, which left many businesses closed either temporarily or permanently, with few people allowed on-site to manage facility operations. As a result of the pandemic, we saw tech adoption accelerate at an astonishing rate – simply because businesses had to implement cloud and remote technologies to survive during a time when buildings were closed indefinitely. Remote management and visibility This was particularly true for security solutions, such as cloud video surveillance and cloud access control solutions like wireless IoT-connected locks. Nine out of 10 businesses (91%) report that they have already implemented cloud security technology; of those, nearly half (48%) stated that this was due to the pandemic. These technologies allow for remote management and provide visibility into business operations at the same time. In a retail setting, for example, cloud video surveillance allows businesses to identify and track not only criminal activity, but also foot traffic patterns, peak operating hours, staff shortages, and more. Loss prevention strategy When integrated with the retailer's point-of-sale (POS) system, businesses can gain greater insights into their traffic counts, end cap effectiveness, loyalty card activity, and a variety of POS exceptions, such as high-dollar transactions, repeated transactions, excessive returns, employee discounts, and more. For retailers especially, a security ecosystem means a more efficient loss prevention strategy that helps safeguard assets and profits. 3) Optimize your operations The "future of work" is still very much a work in progress, but one thing is clear: Businesses are looking for ways to increase efficiencies, drive cost savings, and, ultimately, optimize their operations – especially now with the challenges posed by price inflation. A relatively untapped opportunity for businesses to achieve these goals lies within their security infrastructure. Security technology and solutions gather incredibly rich data which, when unlocked, can help businesses understand how their buildings are being used, when the busiest times are, where there are highly trafficked areas, and more. Leveraging cloud video surveillance systems, businesses could identify emerging staff training needs Cloud video surveillance systems For example, by leveraging the insights produced by cloud video surveillance systems, businesses could identify emerging staff training needs, which could ultimately result in improved employee satisfaction and reduced attrition. However, much of this data sits untouched within the infrastructure, leaving businesses unaware of the opportunities in front of them. 44% of businesses that currently use a cloud security system for its primary use say they want to know how else this technology can be utilized, and an additional 20% aren't even aware that it could be used in other ways. AI and analytics The interest in adoption is promising for the office of the future, especially when we see that the majority of businesses (78%) would consider using AI and analytics technologies to optimize their operations, helping their business to operate more effectively and efficiently. The increase in adoption of cloud technology – paired with the rise in interest in AI, machine learning, and advanced analytics – could make it possible for businesses to uncover invaluable insights from their security infrastructure and leverage them to adapt and build business resilience. 4) Secure your network Advanced technology help businesses improve their cybersecurity, making it harder for hackers to gain entry With cyber threats becoming more prevalent, businesses are increasingly looking to secure their networks and protect their data. More than half (54%) of those surveyed expressed interest in using AI, machine learning, and advanced analytics to secure their network by identifying and eliminating cybersecurity threats. Advanced and automated technology can help businesses improve their cybersecurity, making it harder for hackers to gain entry to the larger corporate network. Modern cybersecurity tools that use AI and machine learning can detect anomalies in network traffic or alert and act on suspicious behavior. Cybersecurity software For example, if an IoT device suddenly begins broadcasting and establishing connections with multiple devices, cybersecurity software could detect this abnormal behavior, send an alert, and suspend traffic or quarantine an endpoint immediately – saving precious time during a potential breach. A single data breach could result in widespread distrust from workers and customers, potentially leading to decreased business as well as litigation issues. As such, businesses need to take action to update and strengthen their defenses so that they can avoid downtime and continue to operate with peace of mind. Prepare your business for the future Businesses will continue to look for more ways to extract value out of their existing infrastructure, including their security technology. For many, the tools to do so are already in place, it's just a matter of unlocking the insights with a security ecosystem. With such an ecosystem – one that helps protect a business' people, assets, and network, while optimizing operations – companies can better safeguard the future of their workspaces and usher in the new era of work with confidence.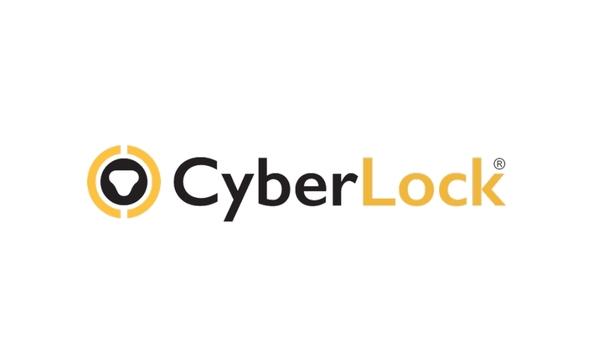 Cyberlock To Unveil Its Bluetooth-Enabled CyberKey Blue 3 Smart Key At ISC West 2020
CyberLock, the supplier of key-centric access control solutions plans to unveil its newest CyberKey smart key at this year's ISC West expo in March. CyberLock was the first to market with a Bluetooth enabled smart key in 2009. In 2017 CyberLock released the CyberKey Blue 2, which featured Bluetooth 4.2 technology. Improving upon the award winning CyberKey Blue 2, CyberLock has developed the CyberKey Blue 3, which gives users ultimate flexibility when it comes to updating their access permissions. The CyberKey Blue 3 was designed with a mobile workforce in mind. Precise access control features This latest Bluetooth-enabled CyberKey is an exceptionally powerful tool for controlling access to isolated sites and sprawling facilities. Blue 3 enhances system security by supporting temporary access and delayed activation, extending precise access control features to the most remote of locations. With CyberKey Blue 3, users can request access permissions within cellular range, cache the permissions within the CyberAudit Link app, and later activate their key outside of cellular range. CyberLock, Inc. will be exhibiting at ISC West 2020 in March. To learn more about the CyberKey Blue 3 or any of CyberLock's other innovative products stop by booth #27117 at ISC West. With over 20 years of experience developing the CyberLock product line, CyberLock Inc. is a pioneer in access control.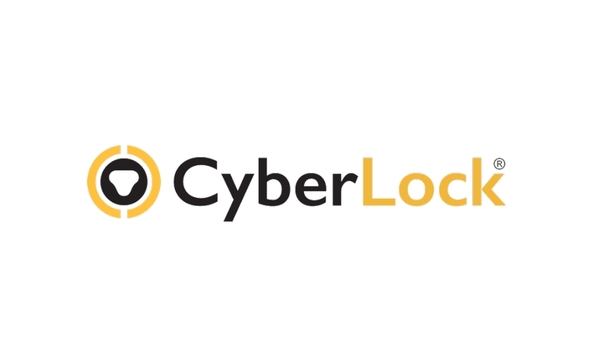 Cyberlock To Showcase Its Latest Software CyberAudit-Web Connect At ISC West 2020
In 2018 CyberLock released its most innovative software to date with CyberAudit-Web (CAW) 9.0. The innovation didn't end with the launch of 9.0. CyberLock has continued adding to this release by adding a variety of software capabilities, many of which were spurred by customer requests. CyberLock is continually developing both hardware and software to enhance the customer experience. Granting special access CyberLock's latest software innovation is CyberAudit-Web Connect, an app for iOS and Android that adds mobile convenience to monitoring a CyberAudit-Web system and granting special access to CyberLocks and doors. Using the login and password to their CAW system, an administrator may use CAW Connect to grant their current key holders temporary access to CyberLocks when needed. On systems with doors wired to Flex System hubs, the administrator may issue a request to open on a door, cancel or resume a hold-open schedule, or trigger a lockdown via an inter-hub signal. Also available in the CAW Connect App are audit trail records for individual people, CyberLocks, and doors visible to that administrator. To learn more about CyberLock visit their website or stop by booth #27117 at ISC West 2020 in Las Vegas.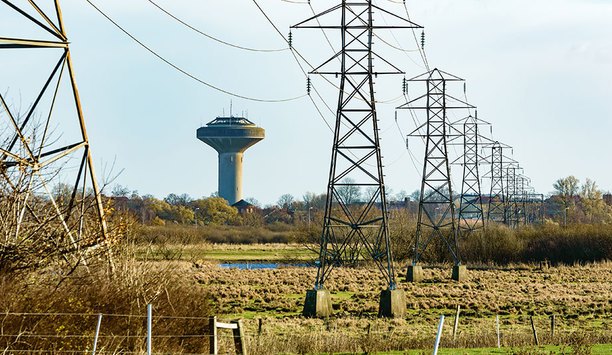 Critical Infrastructure Threats Range From Simple To Complex
Critical infrastructure facilities are vulnerable to many security challenges, from terrorism to natural disasters. Challenges also include vandalism, theft, employee identification and verification, access control, regulations, and the increasing infiltration of connectivity and the Internet of Things. In addition, many critical infrastructure facilities are housed in harsh and hazardous environments, which adds to the challenges to keep employees and facilities secure. The security risks facing a utility, telecom provider or other critical infrastructure facilities can have far-reaching consequences, including major disruption of core services. It's essential to minimize the risk of any incidents that could disturb operations and lead to a loss of income or fines. Providing security to critical infrastructure often requires incorporating legacy systems, integrating siloed solutions and automating error-prone manual operations. Data capture form to appear here! Locks remain essential CLIQ locking system from ASSA ABLOY can simplify security and workflow for critical infrastructure entitiesAs a tool to address the complex security scenarios facing critical infrastructure, locks are indispensable. In critical infrastructure environments, locks are often required to be resistant to extreme temperatures, dust and toxic substances, fire and explosions. Locks must also perform in environments that are even more challenging, including rain and manipulation. Critical infrastructure facilities can benefit from a high-security locking system that combines electronic and mechanical security; in effect, providing an intelligent combination of both. CLIQ locking system from ASSA ABLOY can simplify security and workflow for critical infrastructure entities. With terrorism posing a serious threat, perimeter fencing, doors and their locks are the first line of defense against potential intruders at installations such as chemical and power plants, gas terminals, oil refineries, utilities, transport, hospitals, research facilities and other major areas which need controlled access. With terrorism posing a serious threat, perimeter fencing, doors and their locks are the first line of defense against potential intruders CyberLock smart keys CyberLock electromechanical lock cylinders and smart keys record access details of who opened, or attempted to open, every lock, providing critical information when investigating a security breach. In addition, CyberLock enables users to instantly add or delete electronic keys. This eliminates exposure due to lost or stolen keys, and also allows users to assign customized access privileges based on time, date, and authority level. CyberLock cylinders are designed to operate in a variety of applications where high security is required, such as entry gates, chemical feed areas, watersheds, and other water sources. The system's electronic keys cannot be duplicated or copied, and can be deactivated if lost or stolen, thus reducing the risk of unauthorized entry. Key management solutions Traka has been a source of key management solutions, providing asset protection and process controlThe flexibility and protection of key management is another area of improvement that critical infrastructure companies are benefitting from. With multiple facilities sited at different locations, staff can quickly be granted authorization to access keys with the press of a button, allowing supervisors to adjust their security based on the needs of the business. Because of the customization ability, the use of key management systems is continuing to grow throughout the utility sectors as assets increase and varying levels of access management can be set through the system. Traka has been a source of key management solutions, providing asset protection and process control for the industry with smart cabinets and lockers integrated alongside efficient software.
Related white papers
10 Top Insights In Access, Cloud And More
Protecting Dormitory Residents and Assets
Top 5 Ways to Ensure Visitor Safety and Security