TESA Access Control Readers
(7)
Browse Access Control Readers
Access control reader products updated recently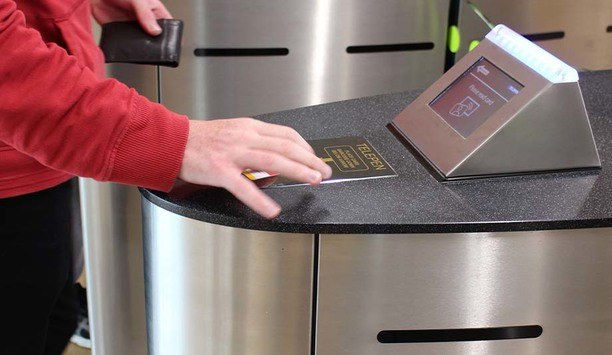 Entrance Control Vs Access Control: Similarities And Differences
Entrance control and access control - of the physical kind - are common terms in the security industry which are often used interchangeably, but should they be? Having worked both sides of the fence, with previous roles at TDSi and HID and now the Major Accounts and Marketing Manager at Integrated Design Limited, Tony Smith highlights the subtle but important differences between these two terms and the systems they refer to, outlining how they should work together to achieve optimal security. Access control is a system which provides discriminating authentication Access control provides a discriminating authentication process and comprises the software or hardware that defines the criteria for acceptance or denial Used to describe a system which performs identification of users and authentication of their credentials (deciding whether or not the bearer of those credentials is permitted admission) access control is an incredibly broad term. Access control provides a discriminating authentication process and comprises the software or hardware that defines the criteria for acceptance or denial of an individual to a restricted area. Entrance control – such as security turnstiles - takes the output of that validation and has the capability to see whether that criteria is being adhered to, either granting or denying access as appropriate. Entrance control is the hardware responsible for keeping people honest If access control verifies authorized personnel using their credentials – their face, fingerprints, PIN number, fob, key card etc – and decides whether or not they are permitted access, entrance control is the hardware which enforces that decision by making users present their credentials in the correct way, either opening to allow pedestrian access or remaining closed to bar entry and potentially raising an alarm. For example, a card reader acts as an access control device, recognizing the card holder as having the correct permissions and saying 'yes, this person can pass'. But, it's the entrance control system – a turnstile, for example – which actually physically allows or denies access. Physical access and video surveillance Some entrance control systems don't feature a physical barrier, however. Fastlane Optical turnstiles will not physically stop an unauthorized person from passing through, and instead alarm when someone fails to present valid credentials, alerting security staff that a breach has occurred. These kinds of turnstiles are suited to environments which just need to delineate between the public and secure side of an entrance, with less need to physically prevent unauthorized users from entering. State of the art access control integrations have been installed for award-winning complex, The Bower It's also possible to capture video footage of any incidents, allowing security personnel to identify users failing to abide by the access control system's rules, using It's also possible to capture video footage of incidents, allowing security personnel to identify users failing to abide by access control system rules the footage to decide on the level of response required. The breach could have been the result of a member of staff being in a hurry and failing to show their card before passing through, in which case they can be reminded about the security protocol. Or, it could be an unidentified person who needs to be escorted from the premises. Entrance control and access control working together For optimum security, access control and entrance control should work together, with the entrance control system enhancing the use of the access control system, making it more efficient and better value for money. The two can't effectively operate without each other. Security turnstiles, for example, require something to tell them that someone is about to enter – the access control system does this – and, the access control system needs a method of stopping people when they don't badge in correctly. The two systems are complementary.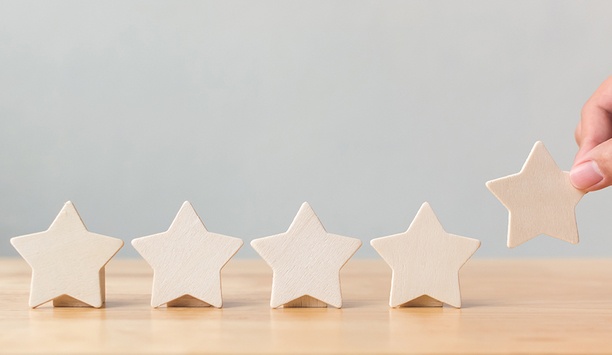 Making The Shift From Manufacturer To Service Provider
The jury is in: traditional security is out — and it's being replaced with service-based solutions. The bottom line is: if you're not embracing it, you'll soon be left behind. XaaS — the collective term referring to the delivery of anything as a service — includes all services made possible through the use of the cloud. Security-as-a-Service (SaaS), which encompasses any type of system from access control to video surveillance, has paved the way for users to gain significant functionality and scalability not previously experienced with more traditional methods. Complicated IT functions SaaS allows manufacturers to provide numerous benefits to their customers As such, there is a marked transition for manufacturers from simply designing and building products to providing a service rooted in a partner- and customer-centric focus. This change hasn't come easily. Some are still holding out and waiting for the "fad" to pass. However, the potential advantages for all parties involved far outweigh the perceived negative points. First and foremost, SaaS allows manufacturers to provide numerous benefits to their customers. An "as-a-service" model shifts the burden of data maintenance and infrastructure spending to an integrator/dealer partner or service provider. This relieves the end user of the expertise necessary to implement complicated IT functions to keep networked and on-premise solutions up-to-date. Traditional security systems Additionally, end users demand solid customer service. For some end users, traditional security systems are so similar in features and functionality that the key differentiator is the ability of the integrator or manufacturer to provide exceptional customer service and training. This is made possible through the service-based model, where customers appreciate a strong relationship with their integrator or manufacturer that provides them with additional knowledge and assistance when necessary. The cloud has proven to be highly functional, flexible, and convenient for organizations Everyone also wants convenience. In the consumer market, we invest in things like meals that are pre-measured, prepped, and ready to be cooked, or companies that auto-ship dog food to our door each month. This ease-of-use translates over to the B2B market, where time is money and systems that save valuable resources are highly regarded. The Role of the Cloud The cloud has proven to be a highly functional, flexible, and convenient method for organizations to leverage as part of their strategies to protect and modernize their facilities. And the service-based nature lends itself well; forward-thinking integrators and dealers can diversify their product arsenal while still capitalizing on a recurring monthly revenue model (RMR). But then why has there been so much resistance to this change? Over the last 10 to 15 years, the cloud has gotten a bad rap for a myriad of reasons, including usability, management, and unreliability. However, that view of the cloud is changing for the positive as the technology becomes more advanced and innovators learn more about what it means to design a product or service with security at its core. "As-a-service" platform For example, one of the biggest misconceptions that plagues the cloud is the idea that it is not secure. However, the security of public cloud service providers is integral to their success because their business depends on it. Developing an ongoing and trustworthy relationship with customers can only be made possible through the assurance that their services are safe and the customer's data is protected. As such, they've embraced the service-based model that is, at its core, the future of the business world as we know it. There isn't a person, manufacturer, or integrator partner out there today who isn't somehow touched or influenced by an "as-a-service" platform. And it's about time the service-based model that leverages the public cloud reaches the masses.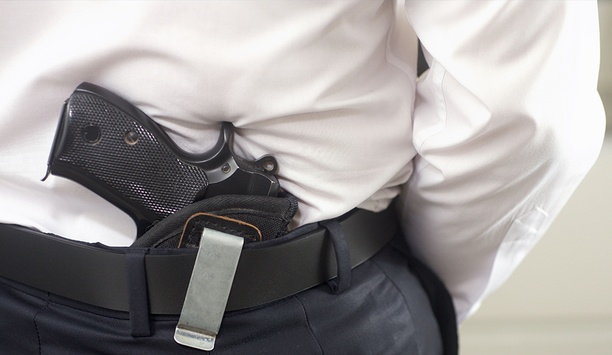 A Secured Entrance Is The First Defense Against An Active Shooter
The statistics are staggering. The death tolls are rising. And those who now fear environments that were once thought to be safe zones like school campuses, factories, commercial businesses and government facilities, find themselves having to add the routine of active-shooter drills into their traditional fire drill protocols. The latest active shooter statistics released by the FBI earlier this year in their annual active-shooter report designated 27 events as active shooter incidents in 2018. The report reveals that 16 of the 27 incidents occurred in areas of commerce, seven incidents occurred in business environments, and five incidents occurred in education environments. Deadly active-shooter events Six of the 12 deadliest shootings in the country have taken place in the past five years Six of the 12 deadliest shootings in the country have taken place in the past five years, including Sutherland Springs church, Marjory Stoneman Douglas High School, the San Bernardino regional center, the Walmart in El Paso and the Tree of Life Synagogue in Pittsburgh, which have all occurred since 2015. Although these incidents occurred in facilities with designated entry points common to churches, schools and businesses, the two most deadly active-shooter events since 2015 were the Route 91 Harvest music festival shooting in Las Vegas that left 58 dead and the Pulse nightclub killings in Orlando where 49 perished. As Christopher Combs, special agent in charge of the FBI field office in San Antonio, Texas, said during a news conference following the August 31 mass shooting in Odessa, Texas that claimed seven lives: "We are now at almost every two weeks seeing an active shooter in this country." Active shooter incidents Between December 2000 and December 2018, the FBI's distribution of active shooter incidents by location looks like this: Businesses Open to Pedestrian Traffic (74) Businesses Closed to Pedestrian Traffic (43) K-12 Schools (39) Institutions of Higher Learning (16) Non-Military Government Properties (28) Military Properties—Restricted (5) Healthcare Facilities (11) Houses of Worship (10) Private Properties (12) Malls (6) What the majority of these venues have in common is they all have a front entrance or chokepoint for anyone entering the facilities, which is why any active-shooter plan must include a strategy to secure that entry point. Situational awareness in perimeter and door security Preventing people with the wrong intentions from entering the space is the goal" According to Paul Franco, an A&E with more than 28 years of experience as a consultant and systems integrator focusing on schools, healthcare and large public and private facilities, that while active shooter incidents continue to rise, the residual effect has been an increase in situational awareness in perimeter and door security. "Certainly, protecting people and assets is the number one goal of all our clients. There are multiple considerations in facilities like K-12 and Healthcare. Preventing people with the wrong intentions from entering the space is the goal. But a critical consideration to emphasize to your client is getting that person out of your facility and not creating a more dangerous situation by locking the person in your facility," says Franco. High-security turnstiles "Schools today are creating a space for vetting visitors prior to allowing access into the main facility. Using technology properly like high-security turnstiles offer great benefits in existing schools where space constraints and renovation costs can be impractical." What steps should they be taken when recommending the proper door security to ensure the building is safe As a consultant/integrator, when discussions are had with a client that has a facility in a public space like a corporate building, government center or industrial facility, what steps should they be taken when recommending the proper door security to ensure the building is safe and can protect its people and assets? For Frank Pisciotta, President and CEO of Business Protection Specialists, Inc. in Raleigh, North Carolina, a fundamental element of his security strategy is making appropriate recommendations that are broad-based and proactive. Properly identifying the adversaries "As a consultant, my recommendations must include properly identifying the adversaries who may show up at a client's door, the likelihood of that event occurring, the consequences of that event occurring, determining if there are tripwires that can be set so an organization can move their line of defense away from the door, educating employees to report potential threats and creating real-time actionable plans to respond to threats. A more reactionary posture might include such thing as target hardening such as ballistic resistant materials at entry access points to a facility," Pisciotta says. Veteran consultant David Aggleton of Aggleton & Associates of Mission Viejo, California recommends that clients compartmentalize their higher security areas for limited access by adding multiple credential controls (card + keypad + biometric), along with 'positive' access systems that inhibit tailgating/piggybacking such as secure turnstiles, revolving door and mantrap if your entrances and security needs meet the required space and access throughput rates. Integrated solution of electronic access control Defining a single point of entry in some public facilities is becoming the new standard of care according to many A&Es and security consultants, especially in a school environment. This approach allows a concerted effort when it comes to staffing, visitor monitoring and an integrated technology solution. The bottom line remains: most buildings are vulnerable to a security breach A proactive stance to securing a door entryway will use an integrated solution of electronic access control, turnstiles, revolving doors and mantraps that can substantially improve a facility's security profile. The bottom line remains: most buildings are vulnerable to a security breach, so it's not a matter of if there will be a next active shooter tragedy, it's only a matter of where. Enhancing access control assurance "There is no easy answer to this question," says Pisciotta referring to how a secured entrance can deter an active shooter. "There have been at least two high-profile incidents of adversaries shooting their way into a facility through access control barriers. So, if the threat so dictates, a ballistic resistant might be required." He concludes: "There is obviously no question that turnstiles, revolving doors and man traps enhance access control assurance. Electronic access control is easy to integrate with these devices and providing that credentials are secure, approval processes are in place, change management is properly managed and the appropriate auditing measures in place, access control objectives can be met."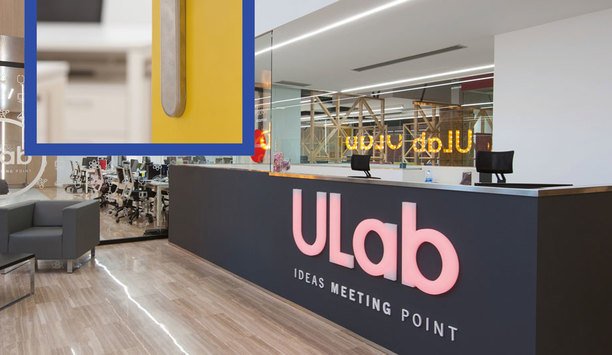 SMARTair™ Equips New Offices In Alicante With Real-time Access Control And Modern Design
At one of Spain's newest co-working spaces, the founders' vision incorporated using the latest in security, accessibility and design to create a 21st-century business center. Flexible and wire-free, SMARTair™ from TESA delivers real-time access control that can accommodate both regular daily traffic and busy one-off events at ULab's dedicated events area. SMARTair Wireless Online Management SMARTair™ Wireless Online management now enables access to the building and individual offices to be controlled in real time. ULab's SMARTair™ system securely manages regular daily traffic of approximately 100 people, and has the flexibility to accommodate many more temporary visitors when their event space is full. "In addition to regular daily traffic, weekly traffic can almost multiply by 10 if an event is held," says Enrique Burgos. "We needed an access control system as flexible and convenient as SMARTair™." Also — and critically for ULab — SMARTair™ escutcheons and wall readers complement the ultra-modern design aesthetic of this new workspace. With SMARTair™ Wireless Online, ULab's facility manager can monitor the building's security status from a single control point and in real time, controlling who enters and when. The installation permits remote opening of any door at ULab, enabling easy access in cases where users have lost or forgotten their credential. Remote access can be granted from the SMARTair™ Web Manager software, which works on any device inside a standard browser without software installation, or from the SMARTair™ admin app for Apple and Android cellphone devices. Individual Access Rights For User Profiles It's also easy to schedule individual access rights for different user profiles — allowing, for example, site managers to access all doors, but offering occasional users more limited entry to common areas. Changes in status can be made instantly from the Web Manager. And because SMARTair™ locks are operated with RFID smartcards, there's no security problem if an employee loses their credential. With the SMARTair™ admin software, a simple click cancels the credential's access rights — a much quicker and cheaper process than replacing a mechanical lock. With contemporary, low-profile design, user-friendly operation and flexible, real-time security functionality, SMARTair™ wireless access control has captured the spirit of ULab.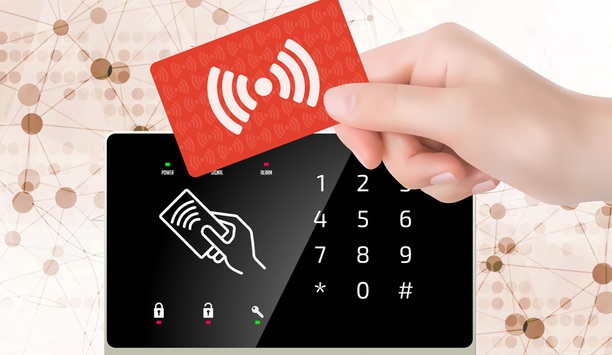 Wireless Access Control Sees Major Growth In 2016
The shift from wired to wireless access control was expected to gather pace in 2016—and that has happened. This year we at Assa Abloy surveyed a large cross-section of security professionals, seeking their insight into the changing market. Comparing our data with research we did in 2014 showed a clear trend towards wireless access control. Wireless Access Data Our 2014 survey found 23% of commercial properties using a wireless or hybrid wired/wireless access control system. By 2016, that was 29%, with 5% of premises already fully wireless. We know we're on the right track: ASSA ABLOY has invested heavily in market and product research, and we will continue. More card- and key-based wireless access control products are releasing through 2017 and beyond. We see a parallel trend in the residential market. Connected smart door locks, as part of smart homes, are becoming more high-profile, vindicating our investment in this sector. Our Yale brand has the largest range of smart door locks on the market.Efficient Security Solutions In 2016, more efficient security solutions have been right at the top of the agenda. Corporate and public sector budgets are tight, and that is likely to continue. On the commercial side, customers increasingly demand access control solutions that integrate with their current building management systems, even if those are made by different manufacturers. That's why our Aperio wireless locks, cylinders, and escutcheons are built to open standards, for example. On the domestic side, connected living is taking off Connected Living Solutions Solutions must be easy to manage with low installation and maintenance costs, which is a major benefit of wireless access control. On the domestic side, connected living is taking off. More service providers in the domestic market—from energy suppliers to telecoms and security providers—are offering smart door locks as part of connected living solutions to their customers. Access Control In 2016 Looking ahead to 2017, interoperability and compatibility will be increasingly important in commercial access control, as customers expect multiple systems to integrate seamlessly. In smart-home technologies, too: Platforms like Samsung SmartThings, the UK's O2 Home, innogy SmartHome in Germany and many others are critical to the growth of smart-home security. We also see a growing role for access control solutions in small and medium-sized businesses. Wireless access systems like our SMARTair or CLIQ Go product line make it more affordable and easier to install and run than ever. See the full coverage of 2016/2017 Review and Forecast articles here Save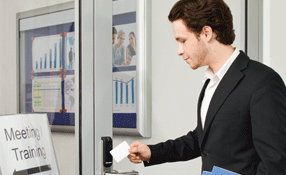 Wireless Access Control Moves Closer To Mainstream Adoption, With More Potential Waiting To Be Tapped
Everything about wireless access control makes life easier for those who install and operate it A lot of market data crosses my desk at ASSA ABLOY. Sometimes it can be hard to spot patterns or pick out the trends. But not always. Some recent access control market research we commissioned pointed in one direction. Our conclusion? Slowly but surely, access control is becoming a wireless technology As the global leader in door opening solutions, we are able to survey a large, representative segment of security professionals. Comparing our latest data with similar research conducted in 2014 clearly indicates the trend. Our 2014 report found 23% of commercial properties using a wireless or hybrid wired/wireless access control system. Fast forward to 2016 and the proportion has risen to 29%, with 5% of the installed base already with a fully wireless setup. That's a significant leap, in a relatively short time. Already, 69% of respondents consider wireless locks a cost-effective alternative to wired access control. A whopping 62% even predict that few business premises will still have mechanical locks within a decade. We published the detailed results in a report, "The Wireless Access Control Market in 2016". Easy To Operate, Easy To Integrate But why wireless? What aspects of the technology appeal in particular to facility managers, integrators and installers? Cost-efficiency, ease of installation, and the compliance requirements for audit trails are often cited by building managers. Everything about wireless access control makes life easier for those who install and operate it. It's easy to extend an existing third-party access control system by switching mechanical locking cylinders for battery-powered, electronic Aperio® cylinders, for example. You can bring them into the existing, single control panel via communications hubs (online integration) or via update-on-card (offline). Compare that to the full-scale rewiring job needed to add traditional magnetic locks! Key management headaches are eliminated by RFID smartcards, as are the security risks posed by a lost mechanical key — an all-too-common occurrence Equipping doors previously locked using mechanical keys with electronic access control upgrades a site's security in an instant. Key management headaches are eliminated by RFID smartcards, as are the security risks posed by a lost mechanical key — an all-too-common occurrence, and something 86% of our survey respondents also worry about. EN, DIN and CE wireless lock certification drive still more customers to wireless. Easy, effective integration of wireless lock technologies like Aperio® with CCTV, alarm and other security systems is another major benefit. The era of the smart building is here; locking systems that integrate seamlessly with complementary building management infrastructure are increasingly vital. "Wireless locks are often specially designed for integration with other systems. The integration capabilities and ease of use can be a significant benefit," writes Blake Kozak, principal analyst at IHS Research, in commentary on our report. Extensive Adoption Across Many Business Sectors Wireless is extensively adopted across many business sectors. In a corporate office setting, the ability for facility managers to amend access rights remotely, to instantly cancel lost cards or to extend an existing wired access control system without disruptive structural alterations are all valuable. Sensitive settings such as hospitals and residential care homes need the real-time information flow that only electronic access control can supply. Online wireless locks provide this much more cost-effectively than any other technology — and are even available with hermetic sealing and anti-bacterial coating. In the event of a security breach at a medicine store of patient records area, wireless locks generate detailed audit trails for locks, users or smartcards that regulatory compliance demands. In student accommodation blocks, lost keys are a recurring security risk and drain on resources — risks and costs that are eliminated by installing wireless access control instead of mechanical locks. Critical infrastructure sites are often widely dispersed or remote (or both). Wireless locks don't need a mains electricity connection, making them a perfect choice for reservoirs, electricity sub-stations and power generation or distribution facilities. Certified locks and encrypted communications between lock and system ensure security meets the stringent demands of such critical premises. Wireless locks don't need a mains electricity connection, making them a perfect choice for critical infrastructure sites Aperio Wireless Locks Among our own product portfolio, Aperio® wireless locks integrate with almost any leading access control system, allowing facility managers to take access control much further into a site than would be possible with wired access control. At i2 serviced offices around the UK, Aperio® wireless locks replaced the slow and expensive job of hardwiring every newly sublet office into i2's central access control system. Aperio® is the access control backbone of a 100% wireless deployment at Ghent's Hospital Maria Middelares. It enables real-time management and "gold standard" resident care at a new care home in Umeå, Sweden, as well as flexible, online access control at the University of Surrey's Manor Park campus. SMARTair For Small To Medium-sized Premises SMARTair™ is a stand-alone wireless locking system aimed at small to medium-sized premises, including offices, retirement homes, hospitals, small hotels and universities. Building managers at Frankfurt's Tower 185 chose SMARTair™ for its easy installation and access rights processing speed. Because SMARTair™ locks are wireless, they consume less energy and emit much less CO2 than wired magnetic locks. It's no coincidence, then, that Tower 185 was among the first European high-rises to be awarded Gold LEED Certification by the US Green Building Council. The flexibility of SMARTair™ was also a major factor in the Red Cross's decision to select it for its new Córdoba headquarters. CLIQ key Management Solution CLIQ® is a mechatronic technology, based on patented, high-security cylinders, battery-powered, programmable keys and encrypted electronic communications between cylinders and system. It is widely adopted in critical infrastructure settings around Europe. Its security credentials and the ability for in-house managers to issue contractors with programmable keys are a major benefit to workflow management in these complex organizations. The ability for in-house managers to issue contractors with programmable keys is a major benefit to workflow management in complex organizations In Helsinki, Finland, CLIQ® secures 3,500 interior and exterior doors at 70 different sites for Helsingin Energia, ensuring 400,000 customers have uninterrupted electricity supply. The whole ecosystem is managed remotely from simple, web-based CLIQ® administration software. Industrielle Werke Basel needed a locking system that would equip it to face 21st-century security challenges — as well as padlocks that could withstand extremes of climate and weather. CLIQ® technology ticked all the boxes. Adopting Wireless Beyond Doors Interestingly, our recent customer research also finds the market is already tuned-in to the potential for wireless beyond just doors. Well over half of respondents judged electronic access control well suited to securing server racks, cabinets, lockers, safes, and machines, as well as padlocked outdoor structures. Flexibility makes wireless technology the natural solution. "Interior doors, file cabinets, carts and other deployments will increasingly use wireless electronic systems," says Kozak. "In deployments beyond doors, IHS expects mechatronic locks to see the most growth. Globally, we forecast that these devices will see volume growth of about 24% in 2016 as security personnel strengthen security to adhere to strict compliance regulations, which often require audit trails. Mechanical keys simply don't offer this level of tracking." With audit trail compliance, easy installation, cost efficiency, and seamless integration, wireless access control makes life easier for security managers, installers and system integrators. This, surely, is the secret to its rapid growth. We see it in survey responses and its increasingly widespread adoption across many sectors— and we expect to keep seeing it, as we analyze market trends through 2016 and beyond.