Avigilon Network Video Recorders (NVR) / Network DVRs
(70)
Browse Network Video Recorders (NVR) / Network DVRs
Network Video Recorder (NVR) products updated recently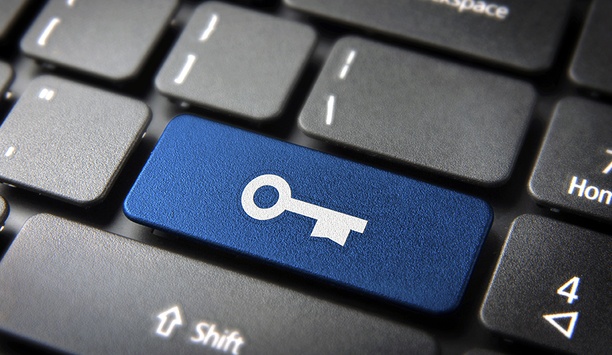 Cybersecurity: What We Can Do As An Industry
In 2017, IoT-based cyberattacks increased by 600%. As the industry moves towards the mass adoption of interconnected physical security devices, end users have found a plethora of advantages, broadening the scope of traditional video surveillance solutions beyond simple safety measures. Thanks in part to these recent advancements, our physical solutions are at a higher risk than ever before. With today's ever evolving digital landscape and the increasing complexity of physical and cyber-attacks, it's imperative to take specific precautions to combat these threats. Video surveillance systems Cybersecurity is not usually the first concern to come to mind When you think of a video surveillance system, cybersecurity is not usually the first concern to come to mind, since digital threats are usually thought of as separate from physical security. Unfortunately, these two are becoming increasingly intertwined as intruders continue to use inventive methods in order to access an organization's assets. Hacks and data breaches are among the top cyber concerns, but many overlook the fact that weak cybersecurity practices can lead to physical danger as well. Organizations that deploy video surveillance devices paired with advanced analytics programs often leave themselves vulnerable to a breach without even realizing it. While they may be intelligent, IoT devices are soft targets that cybercriminals and hackers can easily exploit, crippling a physical security system from the inside out. Physical security manufacturers Whether looking to simply gain access to internal data, or paralyze a system prior to a physical attack, allowing hackers easy access to surveillance systems can only end poorly. In order to stay competitive, manufacturers within the security industry are trading in their traditional analog technology and moving towards interconnected devices. Due to this, security can no longer be solely focused on the physical elements and end users have taken note. The first step towards more secured solutions starts with physical security manufacturers choosing to make cybersecurity a priority for all products, from endpoint to edge and beyond. Gone are the days of end users underestimating the importance of reliability within their solutions. Manufacturers that choose to invest time and research into the development of cyber-hardening will be ahead of the curve and an asset to all. Wireless communication systems Integrators also become complicit in any issues that may arise in the future Aside from simply making the commitment to improve cyber hygiene, there are solid steps that manufacturers can take. One simple action is incorporating tools and features into devices that allow end users to more easily configure their cyber protection settings. Similarly, working with a third party to perform penetration testing on products can help to ensure the backend security of IoT devices. This gives customers peace of mind and manufacturers a competitive edge. While deficient cybersecurity standards can reflect poorly on manufacturers by installing vulnerable devices on a network, integrators also become complicit in any issues that may arise in the future. Just last year, ADT was forced to settle a $16 million class action lawsuit when the company installed an unencrypted wireless communication system that rendered an organization open to hacks. Cybersecurity services In addition, we've all heard of the bans, taxes and tariffs the U.S. government has recently put on certain manufacturers, depending on their country of origin and cybersecurity practices. Lawsuits aside, employing proper cybersecurity standards can give integrators a competitive advantage. With the proliferation of hacks, malware, and ransomware, integrators that can ease their client's cyber-woes are already a step ahead. By choosing to work with cybersecurity-focused manufacturers who provide clients with vulnerability testing and educate end users on best practices, integrators can not only thrive but find new sources of RMR. Education, collaboration and participation are three pillars when tackling cybersecurity from all angles. For dealers and integrators who have yet to add cybersecurity services to their business portfolios, scouting out a strategic IT partner could be the answer. Unlocking countless opportunities Becoming educated on the topic of cybersecurity and its importance for an organization is the first step Physical security integrators who feel uncomfortable diving headfirst into the digital realm may find that strategically aligning themselves with an IT or cyber firm will unlock countless opportunities. By opening the door to a partnership with an IT-focused firm, integrators receive the benefit of cybersecurity insight on future projects and a new source of RMR through continued consulting with current customers. In exchange, the IT firm gains a new source of clients in an industry otherwise untapped. This is a win for all those involved. While manufacturers, dealers and integrators play a large part in the cybersecurity of physical systems, end users also play a crucial role. Becoming educated on the topic of cybersecurity and its importance for an organization is the first step. Commonplace cybersecurity standards Below is a list of commonplace cybersecurity standards that all organizations should work to implement for the protection of their own video surveillance solutions: Always keep camera firmware up to date for the latest cyber protections. Change default passwords, especially those of admins, to keep the system locked to outside users. Create different user groups with separate rights to ensure all users have only the permissions they need. Set an encryption key for surveillance recordings to safeguard footage against intruders and prevent hackers from accessing a system through a backdoor. Enable notifications, whether for error codes or storage failures, to keep up to date with all systems happenings. Create/configure an OpenVPN connection for secured remote access. Check the web server log on a regular basis to see who is accessing the system. Ensure that web crawling is forbidden to prevent images or data found on your device from being made searchable. Avoid exposing devices to the internet unless strictly necessary to reduce the risk of attacks.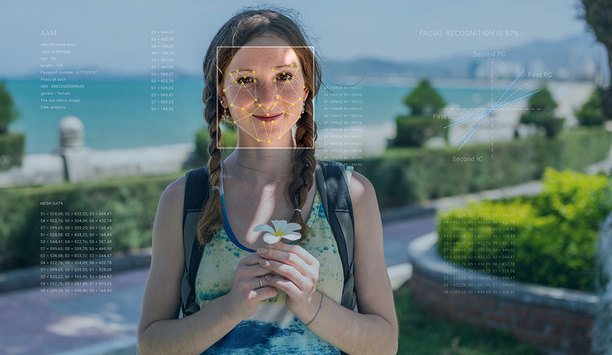 What Is AI Face Search? Benefits Over Facial Recognition Systems
When a child goes missing in a large, crowded mall, we have a panicking mom asking for help from the staff, at least a dozen cameras in the area, and assuming the child has gone missing for only 15 minutes, about 3 hours' worth of video to look through to find the child. Typical security staff response would be to monitor the video wall while reviewing the footage and making a verbal announcement throughout the mall so the staff can keep an eye out for her. There is no telling how long it will take, while every second feels like hours under pressure. As more time passes, the possible areas where the child can be will widen, it becomes more time-consuming to search manually, and the likelihood of finding the child decreases. What if we can avoid all of that and directly search for that particular girl in less than 1 second? Artificial neural networks are improving every day and now enable us to search for a person across all selected camera streamsWith Artificial intelligence, we can. Artificial neural networks are improving every day and now enable us to search for a person across all selected camera streams in a fraction of a second, using only one photo of that person. The photo does not even have to be a full frontal, passport-type mugshot; it can be a selfie image of the person at a party, as long as the face is there, the AI can find her and match her face with the hundreds or thousands of faces in the locations of interest. The search result is obtained in nearly real time as she passes by a certain camera. Distinguishing Humans From Animals And Statues The AI system continuously analyzes video streams from the surveillance cameras in its network, distinguishes human faces from non-human objects such as statues and animals, and much like a human brain, stores information about those faces in its memory, a mental image of the facial features so to speak. When we, the system user, upload an image of the person of interest to the AI system, the AI detects the face(s) in that image along with their particular features, search its memory for similar faces, and shows us where and when the person has appeared. We are in control of selecting the time period (up to days) and place (cameras) to search, and we can adjust the similarity level, i.e., how much a face matches the uploaded photo, to expand or fine-tune the search result according to our need. Furthermore, because the camera names and time stamps are available, the system can be linked with maps to track and predict the path of the person of interest. AI Face Search is not Face Recognition for two reasons: it protects people's privacy, and it is lightweight Protecting People's Privacy With AI Face Search All features of face recognition can be enabled by the system user, such as to notify staff members when a person of interest is approaching the store AI Face Search is not Face Recognition for two reasons: it protects people's privacy, and it is lightweight. First, with AI Face Search, no names, ID, personal information, or lists of any type are required to be saved in the system. The uploaded image can be erased from the system after use, there is no face database, and all faces in the camera live view can be blurred out post-processing to guarantee GDPR compliance. Second, the lack of a required face database, a live view with frames drawn around the detected faces and constant face matching in the background also significantly reduces the amount of computing resource to process the video stream, hence the lightweight. Face Search Versus Face Recognition AI Face Search Face Recognition Quick search for a particular person in video footage Identify everyone in video footage Match detected face(s) in video stream to target face(s) in an uploaded image Match detected face(s) in video stream to a database Do not store faces and names in a database Must have a database with ID info Automatically protect privacy for GDPR compliance in public places May require additional paperwork to comply with privacy regulations Lightweight solution Complex solution for large-scale deployment Main use: locate persons of interest in a large area Main use: identify a person who passes through a checkpoint Of course, all features of face recognition can be enabled by the system user if necessary, such as to notify staff members when a person of interest is approaching the store, but the flexibility to not have such features and to use the search tool as a simple Google-like device particularly for people and images is the advantage of AI Face Search.Because Face Search is not based on face recognition, no faces and name identifications are stored Advantages Of AI Face Search Artificial Intelligence has advanced so far in the past few years that its facial understanding capability is equivalent to that of a human. The AI will recognise the person of interest whether he has glasses, wears a hat, is drinking water, or is at an angle away from the camera. In summary, the advantages of Face Search: High efficiency: a target person can be located within a few seconds, which enables fast response time. High performance: high accuracy in a large database and stable performance, much like Google search for text-based queries. Easy setup and usage: AI appliance with the built-in face search engine can be customised to integrate to any existing NVR/VMS/camera system or as a standalone unit depending on the customer's needs. The simple-to-use interface requires minimal training and no special programming skills. High-cost saving: the time saving and ease of use translate to orders of magnitude less manual effort than traditionally required, which means money saving. Scalability: AI can scale much faster and at a wider scope than human effort. AI performance simply relies on computing resource, and each Face Search appliance typically comes with the optimal hardware for any system size depending on the customer need, which can go up to thousands of cameras. Privacy: AI Face Search is not face recognition. For face recognition, there are privacy laws that limits the usage. Because Face Search is not based on face recognition, no faces and name identifications are stored, so Face Search can be used in many public environments to identify faces against past and real-time video recordings. AI Face Search match detected face(s) in video stream to target face(s) in an uploaded image Common Use Cases Of AI Face Search In addition to the scenario of missing child in a shopping mall, other common use cases for the AI Face Search technology include: Retail management: Search, detect and locate VIP guests in hotels, shopping centres, resorts, etc. to promptly attend to their needs, track their behaviour pattern, and predict locations that they tend to visit. Crime suspect: Quickly search for and prove/disprove the presence of suspects (thief, robber, terrorist, etc.) in an incident at certain locations and time. School campus protection: With the recent increase in number of mass shootings in school campuses, there is a need to identify, locate and stop a weapon carrier on campus as soon as possible before he can start shooting. Face Search will enable the authorities to locate the suspect and trace his movements within seconds using multiple camera feeds from different areas on campus. Only one clear image of the suspect's face is sufficient. In the race of technology development in response to business needs and security concerns, AI Face Search is a simple, lightweight solution for airports, shopping centres, schools, resorts, etc. to increase our efficiency, minimise manual effort in searching for people when incidents occur on site, and actively prevent potential incidents from occurring. By Paul Sun, CEO of IronYun, and Mai Truong, Marketing Manager of IronYun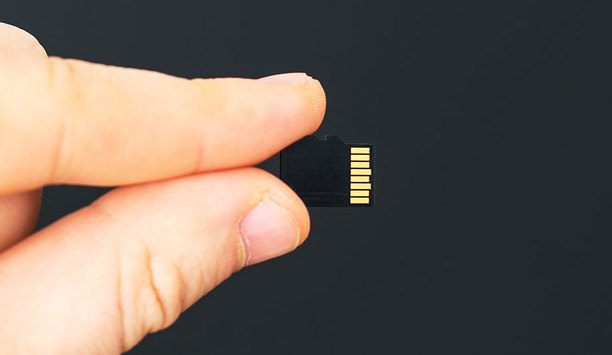 How To Choose The Right Storage Card For Video Surveillance Systems
With increased demands being placed on safety and security globally, and supported by advancements in IP cameras and 360-degree camera technology, the video surveillance industry is growing steadily. Market research indicates that this worldwide industry is expected to reach an estimated $39.3 billion in revenue by 2023, driven by a CAGR of 9.3 percent from 2018 to 2023. Video surveillance is not just about capturing footage (to review an event or incident when it occurs), but also about data analysis delivering actionable insights that can improve operational efficiencies, better understand customer buying behaviors, or simply just provide added value and intelligence. Growth of Ultra-HD Surveillance To ensure that the quality of the data is good enough to extract the details required to drive these insights, surveillance cameras are technologically evolving as well, not only with expanded capabilities surrounding optical zoom and motion range,4K Ultra HD-compliant networked cameras are expected to grow from 0.4 percent shipped in 2017, to 28 percent in 2021 but also relating to improvements in signal-to-noise (S2N) ratios, light sensitivities (and the minimum illumination needed to produce usable images), wide dynamic ranges (WDR) for varying foreground and background illumination requirements, and of course, higher quality resolutions. As such, 4K Ultra HD-compliant networked cameras are expected to grow from 0.4 percent shipped in 2017, to 28 percent in 2021, representing an astonishing 170 percent growth per year, and will require three to six times the storage space of 1080p video dependent on the compression technology used. Surveillance cameras are typically connected to a networked video recorder (NVR) that acts as a gateway or local server, collecting data from the cameras and running video management software (VMS), as well as analytics. Capturing this data is dependent on the communications path between individual cameras and the NVR. If this connection is lost, whether intentional, unintentional, or a simple malfunction, surveillance video will no longer be captured and the system will cease operations. Therefore, it has become common to use microSD cards in surveillance cameras as a failsafe mechanism. Despite lost connectivity to the NVR, the camera can still record and capture raw footage locally until the network is restored, which in itself, could take a long time depending on maintenance staff or equipment availability, weather conditions, or other unplanned issues. Since microSD cards play a critical role as a failsafe mechanism to ensure service availability, it is important to choose the right card for capturing video footage. It has become common to use microSD cards in surveillance cameras as a failsafe mechanism if an NVR breaks Key Characteristics Of microSDs There are many different microSD cards to choose from for video capture at the network's edge, and they range from industrial grade capabilities to commercial or retail grade, and everything in-between. To help make some of these uncertainties a little more certain, here are the key microSD card characteristics for video camera capture. Designed For Surveillance As the market enjoys steady growth, storage vendors want to participate and have done so with a number of repurposed, repackaged, remarketed microSD cards targeted for video surveillance but with not much robustness, performance or capabilities specific to the application. Adding the absence of mean-time between failure (MTBF) specifications to the equation, microSD card reliability is typically a perceived measurement -- measured in hours of operation and relatively vague and hidden under metrics associated with the camera's resolution and compression ratio. Therefore, when selecting a microSD card for surveillance cams at the edge, the choice should include a vendor that is trusted, has experience and a proven storage portfolio in video surveillance, and in microSD card technologies. Endurance, as it relates to microSD cards, represents the number of rewrites possible before the card can no longer store data correctly High Endurance Endurance, as it relates to microSD cards, represents the number of rewrites (program/erase cycles) that are possible before the card can no longer store data correctly. The rewrite operation is cyclical whereby a new stream of footage replaces older content by writing over it until the card is full, and the cycle repeats. The higher the endurance, the longer the card will perform before it needs to be replaced. Endurance is also referred to in terabytes written (TBW) or by the number of hours that the card can record continuously (while overwriting data) before a failure will occur. Health Monitoring Health monitoring is a desired capability that not many microSD cards currently support and enables the host system to check when the endurance levels of a card are low and needs to be replaced. Having a card that supports this capability enables system integrators and operators with the ability to perform preemptive maintenance that will help to reduce system failures, as well as associated maintenance costs. Performance To capture continuous streams of raw footage, microSD cards within surveillance cams perform write operations about seventy to ninety percent of the time, whereas reading captured footage is performed about ten to thirty percent. The difference in read/write performance is dependent on whether the card is used in an artificial intelligent (AI) capable camera, or a standard one. microSD cards deployed within surveillance cameras should support temperature ranges from -25 degrees Celsius to 85 degrees Celsius Finding a card that is write-friendly, and can provide enough bandwidth to properly capture streamed data, and is cost-effective, requires one that falls between fast industrial card capabilities and slower commercial ones. Bandwidth in the range of 50 MB/sec for writes and 80 MB/sec for reads are typical and sufficient for microSD cards deployed within surveillance cameras. Temperature Ranges Lower capacity support of 32GB can provide room to attract the smaller or entry-level video surveillance deployments As microSD cards must be designed for continuous operation in extreme weather conditions and a variety of climates, whether located indoors or out, support for various temperature ranges are another consideration. Given the wide spectrum of temperatures required by the camera makers, microSD cards deployed within surveillance cameras should support temperature ranges from -25 degrees Celsius to 85 degrees Celsius, or in extreme cases, as low as -40 degrees Celsius. Capacity Selecting the right-sized capacity is also very important as there needs to be a minimum level to ensure that there is enough room to hold footage for a number of days or weeks before it is overwritten or the connectivity to the NVR is restored. Though 64GB is considered the capacity sweet spot for microSD cards deployed within surveillance cameras today, lower capacity support of 32GB can provide room to attract the smaller or entry-level video surveillance deployments. In the future, even higher capacities will be important for specific use cases and will potentially become standard capacities as the market evolves. When choosing the right storage microSD card to implement into your video surveillance system, make sure the card is designed specifically for the application – does it include the right levels of endurance and performance to capture continuous streams – can it withstand environmental challenges and wide temperature extremes – will it enable preventative and preemptive maintenance to provide years of service? It is critical for the surveillance system to be able to collect video footage whether the camera is connected to an NVR or is a standalone camera as collecting footage at the base of the surveillance system is the most crucial point of failure. As such, failsafe mechanisms are required to keep the camera recording until the network is restored.
Avigilon Introduces Avigilon Control Center With AI-powered Facial Recognition Technology For Commercial Video Management Software
Avigilon Corporation, a Motorola Solutions company, announced the newest version of its video management software, Avigilon Control Center (ACC) 7.4, which incorporates artificial intelligence-powered facial recognition technology. The new "appearance alerts" capability will help commercial organizations, such as educational institutions and hospitals, accelerate response times by identifying people of interest in enterprise settings. For example, the technology can alert the security team at a local high school when a banned or flagged individual has entered the campus. People of interest are identified based on a secure, controlled watch list created and maintained by authorized users at the commercial organization. For organizations that use the new ACC software and licence their Avigilon cameras for facial recognition, cameras will seek to identify potential matches based on the watch list. If a potential match is found, the user is alerted within the ACC software, and security personnel can then determine whether further investigation or action is necessary. Facial recognition technology It's important to note that we view facial recognition as an aid that can improve the decision-making of the user" "Our latest ACC software delivers substantial benefits to our commercial customers by offering facial recognition technology in a secure and controlled manner," said John Kedzierski, Senior Vice President, Video Security Solutions, Motorola Solutions. "The appearance alerts capability enables our customers to move from a reactive approach – staring at a wall of video feeds where critical information can be easily missed – to a proactive approach that brings important information directly to authorized users so they can make better-informed decisions." "It's important to note that we view facial recognition as an aid that can improve the decision-making of the user – it does not make consequential decisions or initiate actions on its own. We refer to this approach as 'human in the loop,' and it is foundational to the way we apply AI," added Kedzierski. Responsible use of artificial intelligence ACC's new facial recognition capabilities reflect Motorola Solutions' commitment to the responsible use of artificial intelligence as well as individual privacy rights. Data stewardship is integral to these new capabilities, and we build compliance controls into our products to support this. For example, user authentication is required for these capabilities, audit logs of user actions are generated, data retention periods for the watch list can be specified within the application, and records can be expunged or deleted on demand as well as verified through auditing and reporting. Data is locally hosted, owned and controlled by the business or school. The data used to train the AI algorithms is also thoroughly evaluated, ensuring sufficient quantity, quality and diversity to ensure high accuracy and consistent performance.
Avigilon Releases ACM 6 System To Enhance Video Security And Access Control System
Avigilon Corporation (Avigilon), a Motorola Solutions company, announces the release of the Avigilon Access Control Manager (ACM) 6 system. ACM™ 6 introduces a new model for ordering and delivering end-customer licenses by simplifying how they are issued, distributed and managed. This new process will have customers up and running faster, helping to increase efficiencies. ACM 6 promotes ease of deployment by including default door and wiring templates, support for large card formats and extended support for Mercury controllers. New Concept For Managing Access Control The unification feature of ACM and ACC™ leverages the power of Avigilon Appearance Search™ technology The ACM system integrates with the Avigilon Control Center (ACC) video management software seamlessly, allowing users to search for a person using their ACM cardholder information to view video clips of related door activity. The unification feature of ACM and ACC™ leverages the power of Avigilon Appearance Search™ technology, which makes it possible to search for a person of interest based on their identity name directly from the ACC interface. This allows customers to secure their facility faster and more efficiently. Avigilon launches new concept for managing access control that offers streamlined ordering and licensing delivery system. "The ACM system is transformational in its ability to integrate with ACC software, offering users a seamless solution for both video security and access control," said John Kedzierski, senior vice president, Video Security Solutions at Motorola Solutions. "Combined with greater licensing flexibility, this unification makes ACM a streamlined solution to meet the needs of our customers and end-users."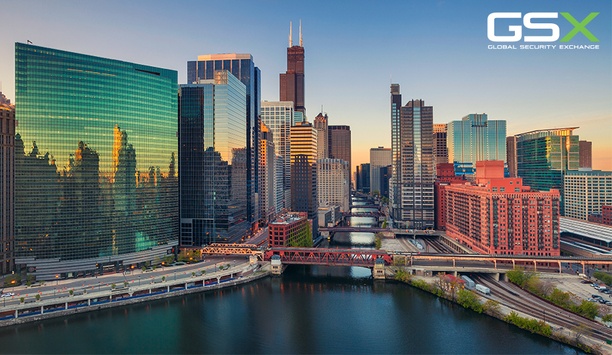 GSX 2019 Review: Emphasizing Integration, Focusing On Customer Outcomes
Many exhibitors at GSX 2019 saw the show as a success, despite slower booth traffic on the second and third days. According to show sponsor ASIS International, there were more than 20,000 registrants from 125 countries around the world, including those who attended the conference as well as the exhibition. Exhibitors definitely put their best feet forward, enthusiastically promoting their technology breakthroughs, but how convincing were they? The comments from at least one attendee – a large corporate end user who represents a key demographic for show organizers – bluntly suggest that healthy skepticism was on display side-by-side with the promotional energy in play.On this floor, there are some lies being given out. Ask the tough questions, make the exhibitors show you" "On this floor, there are some lies being given out," said Rudy A. Wolter, CTO, Security and Investigative Services for Citigroup, a financial services corporation. He advised fellow attendees to "listen for them, ferret them out, ask the tough questions. Make [the exhibitors] show you." "Don't be afraid to ask these men and women questions," added Wolter. "Don't be afraid to challenge them. If you don't challenge them, they're not getting any better which means we aren't getting any better. At the end of the day, they're the leaders; they're the ones making change; they're the ones touching systems; they're the ones helping integration." Banking security with Verint At Citigroup, Wolter oversees 1,300 bank branches in North America that use Verint systems, including 23,000 cameras tied into a single command center. Skepticism aside, Wolter also provided evidence that even tough customers can be brought around. Specifically, he is sold on Verint: "When you have a problem, this company listens," he told attendees at a Verint gathering on the show floor. New at GSX 2019 is the Verint Video Investigator, which is software that empowers investigators to quickly find the data they need to identify security threats in near real-time. In all, Verint serves in excess of 2,300 individual financial institutions, with tens of thousands of branches. Wolter was one of several end users willing to sing their praises publicly. Other GSX exhibitors were also proud to have their own real-world success stories. Placing the emphasis on outcomes At GSX, I heard more than once that outcomes are more important than technologies. Customers don't want to hear about technologies, but rather about what those technologies can do for them. Avigilon, now a subsidiary of Motorola Solutions, is another company that is focused on outcomes rather than technology per se. "Instead of focusing on megapixels and terabytes, the end user is focused on perimeter security, loss prevention and risk management," says John Kedzierski, Sr. VP of Video Solutions at Motorola Solutions. "We are working to provide that outcome." The end user is focused on perimeter security, loss prevention and risk management" How operators work to ensure outcomes is another aspect that is changing, says Kedzierski. "Watching video is obsolete," he says. Using Avigilon's new system, the operator instead is looking at color-coded hexagons; one color means motion, another means an analytic event. Operators click on various hexagons to view video. Also at GSX 2019, Avigilon featured its new H5A camera line, with expanded object classification analytics, detailed object detection, and tracking in crowded scenes; and focused on the Avigilon Blue cloud system. They are working to make every camera capable of detecting faces, which can be matched to a watch list. How technology addresses marketplace changes Addressing the changing marketplace was another GSX theme. As the workplace changes, ASSA ABLOY Americas is adapting its technology to address new employment practices such as "hot-desking," and remote and mobile workers, says Peter Boriskin, Chief Technology Officer. Systems have to be able both to protect assets and also to provide flexibility to accommodate the changing workforce, he said. Corporate acquisitions are directly expanding the capabilities that ASSA ABLOY brings to the market. For example, they recently acquired Luxer One, a locker company that enables secure delivery of packages without customers needing to stand in line or wait for service. Deliveries can be made in seconds. Peter Boriskin of ASSA ABLOY Americas led a booth tour, including new power capabilities gained in the acquisition of LifeSafety Power Another recent ASSA ABLOY acquisition is LifeSafety Power, which is expanding the company's capability to provide proactive data on wired systems by tracking power usage. For example, a spike in current might mean a problem with a component. Compiling "intelligent triggers" enables creation of a dashboard to provide analytics of wired systems. ASSA ABLOY has also been devising predictive analytics of wireless locks to predict battery life, for instance, and to address other maintenance challenges. "We want to know what's going on at a door without visiting it," says Boriskin. New exhibitors make their mark New exhibitors were part of the GSX mix. One new exhibitor was Vaion. It's their first trade show after launching at IFSEC in London in June. Vaion combines a small camera portfolio with on-premise servers and software managed through the cloud for an end-to-end solution. Tormod Ree, co-founder and CEO, calls it a "hybrid cloud delivery model". Vaion is also a "more proactive security model," said Ree. Video is analyzed for anomalies, and the server "learns" what is normal and not normal. The system provides alerts and notifications, occupancy counting and traffic control, among other features. And "overlays" are employed to present information on a map. Vaion can highlight video that is more likely to be relevant and prioritize feeds that have more activity. Vaion designs the hardware, which is manufactured in Taiwan. Vaion was a first-time exhibitor at GSX 2019 with their end-to-end video system; Tomod Ree is co-founder and CEO Gunshot detection technology EAGL Technology displayed their "Firefly" gunshot detection technology at GSX 2019. Based on technology originally developed for use in the military for sniper detection, the U.S. Department of Energy adapted it to civilian uses after the Sandy Hook School shooting. Boaz Raz, CEO, said the technology is the "most advanced and affordable, wireless for use indoors or outdoors, and it can control doors and cameras". It doesn't "listen" for gunshots like some competitors; rather it measures energy for "6 sigma" accuracy (almost 100%). Defining, and redefining, end-to-end solutions End-to-end solutions were all the rage at GSX 2019, but Allied Universal was one exhibitor that pondered what, exactly, is an end-to-end solution? It means different things to different people. For example, a video company's end-to-end solution would not include access control. When Allied Universal claims to offer an end-to-end solution, they mean it in the broadest definition of the term, including all security systems deployed for a customer as well as the important human element (i.e., manguarding). "The industry's emphasis on 'end-to-end' doesn't encompass a full solution," says Mike Mullison, Allied Universal's Chief Information Officer. "When somebody uses the term end-to-end, you have to ask: What's at both ends?" The lines between cyber and physical threats are blurring. Clients want full-service solutions" "The lines between cyber and physical threats are blurring," adds Mullison. "Clients want full-service solutions." Allied Universal is adding new technology elements to its offering, and Mullison says "the next phase of growth will be fueled by technology." Allied Universal recently introduced the Heliaus product, a smart phone app that accesses an analytics engine to predict outcomes and prescribe optimum responses. It literally puts technology in a security guard's hand. One customer has found that use of the technology resulted in a 20% reduction in safety and security incidents. The latest in access control among exhibitors In addition to video, access control had a big profile at GSX 2019, as evidenced by ASSA ABLOY America and many other companies. Another example is SALTO Systems, featuring its new NEO cylinder for wireless access control and the SALTO Virtual Network (SVN); the SVN-Flex extends and increases the number of updating points directly to the door. The SVN-Flex extends and increases the number of updating points directly to the door The compact SALTO NEO Cylinder is designed for doors where fitting an electronic escutcheon is not possible or required and can be installed on standard doors, server racks, gates, cabinets, electric switches, or sliding doors. Low energy consumption results in 110,000 cycles with just one set of batteries. Other SALTO products are SALTO KS (Keys as a Service); SALTO BLUEnet Wireless for Bluetooth RF-driven real-time control of doors; the XS4 One Deadlatch stand-alone electronic lock; and JustIN Mobile, which replaces the need for an access card by securely sending a mobile key Over the Air (OTA) to an iOS or Android device from SALTO's ProAccess SPACE management software. The next step in integration A new company reflecting the GSX emphasis on integration is Security and Safety Things (SAST), which is still in launch mode but expects to have its first pilot customers in the Q4. The first camera vendors embracing the SAST platform will have cameras for sale at ISC West in the spring. SAST is creating an Internet of Things (IoT) platform for the next generation of security cameras. The SAST App Store will allow developers to build and market new applications, similar to today's app stores for smartphones.SAST is creating an IoT platform for the next generation of security cameras "SAST is a technology platform, but it is also a business platform and a relationship platform," said Emmanuel Ventadour, VP Sales and Marketing. For app developers, SAST also provides non-technical commercial services (i.e., easing their route to market.) Hartmut Schaper, CEO, emphasizes the "openness" of the company. Even though they are a spinoff of Bosch, they are treating every camera manufacturer equally, he says. For integrators, the use of apps can expand their field of play. Apps will empower integrators to use video for more business processes – not just security – and expand their reach with customers, says Schaper. From skepticism to sales There were plenty of product claims at GSX to feed the skepticism of even the toughest of potential customers. Fortunately, product claims were only the beginning of conversations with attendees at this year's show. No doubt manufacturers were put through their paces more than once, and a few of them even came out on the other side with potential new business to show for their efforts. That's the true measure of success at GSX 2019, or any trade show. Click here to read our reviews from Day One and Day Two of the show.