Avigilon Intruder Detectors & Detection Systems
(1)
Browse Intruder Detectors & Detection Systems
Intruder detector products updated recently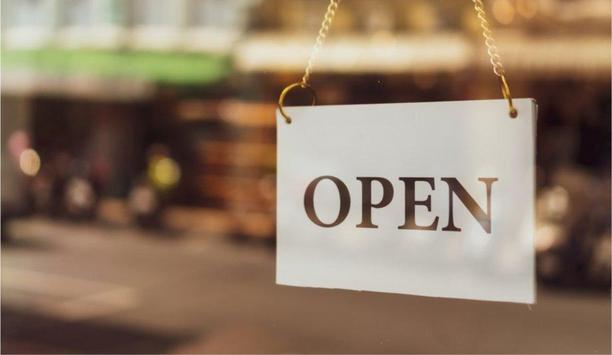 Reopening Doors: What Steps Should be Taken to Ensure Safety and Security?
A total of £1.6 billion worth of goods are reported as 'lost' to in-store theft in supermarkets each year, with figures increasing steadily. The presence of self-checkout systems have increased in supermarkets, as well as other industry retailers. By 2021, we're globally on track to have 468,000 self-checkout machines in operation, nearly double the 240,000 in existence since 2016. While this increase comes with such benefits as reduced wait times for customers and staff costs, it also comes with a risk of retail theft at self-checkouts. With the circumstances the world now finds itself in i.e. mass unemployment, financial uncertainty, the retail industry has seen an influx in these types of petty crimes, hitting retailers during an already turbulent period. While retailers are taking precautions to protect themselves and their patrons in this new era of in-person shopping, it's important to ensure the business itself is protected. A popular method to combat these fears is to employ on-site security personnel, however, as we continue to adapt to new operating guidelines, retailers must begin thinking past the immediate future, and begin implementing long-term security solutions to prepare for life after lockdown such as strong CCTV systems with remote access. How has the security industry adapted its services to a post-lockdown world? Technological innovations like thermal recognition are key to adapting security systems for a post-lockdown world. Businesses which previously relied on facial recognition now must update their methods to account for shoppers wearing masks on-site and in-store. By 2021, we're globally on track to have 468,000 self-checkout machines in operation, nearly double the 240,000 in existence since 2016 Biometric systems are now able to identify people with face masks, and thermal recognition such ADT's Thermi-Scan system which can track human body temperature without the need for contact. Implementing these safe protocol procedures protect both employees and customers against virus outbreaks such as COVID-19. The need for these advances in video surveillance will reportedly increase the biometric facial recognition market by 14 per cent by 2027. Artificial intelligence has been hailed recently as the way forward for remote security needs, and while business-owners continue to navigate procedures of returning to work post-lockdown, having remote access to real-time security monitoring is essential now more than ever. What are the main measures stores can take to prevent or reduce theft? Strategically placing a multi-camera surveillance system to ensure clarity, eliminate blind spots, and deter thieves should be top priority. It's equally essential to invest in a system which has an efficient playback program, particularly in situations where reviewing important footage efficiently can offer vital information to the police force. Advances in video surveillance will reportedly increase the biometric facial recognition market by 14 per cent by 2027 As business-owners continue operating at reduced hours and with limited on-site staff, being able to access camera footage quickly and remotely is a key factor to consider. Whether owners opt to receive an alert on a mobile device allowing them to review notifications, or if their system is monitored by a remote security center, it's important to be able to access footage quickly for added efficiency and ease. Facial recognition and AI have been popular points of discussion in relation to security cameras and CCTV. While careful considerations must be taken prior to utilising any sort of facial recognition technology, including conducting a Privacy Impact Assessment, the benefits include being provided with real-time tracking of repeat offenders which immensely helps the prevention of in-store theft. Here are some key points to consider when choosing in-store surveillance: Assess your needs – To get the best out of your security system, it is essential to analyze what your requirements are for your business as they might have changed to adapt to a post-lockdown world Camera setup – With store layouts shifting to accommodate social distancing guidelines, it's important to re-evaluate the current set-up of any security cameras. Depending on any layout updates, it might be important to consider operating multiple cameras in one area to ensure a peripheral view and eliminate any blind spots Camera positioning – For optimal performance, check that light sources are not obstructing your view such as glare from the sun. It is also worth considering the height at which cameras are installed to maximize surveillance Check the focus – It is worth testing camera lenses bi-monthly to ensure that lighting or weather hasn't affected the focus of the lens, resulting in a blurry visual Remote access – As guidelines continue to evolve, ensure you're able to access any necessary camera footage quickly and safely in case of emergency Will we begin to see a reduction of theft as new technology is implemented? We're beginning to see incidents of shoplifting and theft being taken more seriously by law enforcement. In the coming months, for the first time in Britain nearly twenty shoplifters who were either caught red-handed or identified on CCTV will be appearing before magistrates. While currently these court cases are being pursued by a private police force, these actions come after a Government plea to high-level police to prosecute shoplifters stealing under £200. Retailers have long voiced concerns that forces have abandoned low-level thefts and these steps are small but show that businesses are being heard. As innovations in surveillance security continue, we'll be seeing a move away from human involvement which will create a more reliable and efficient system able to rely on machine learning and analytics. While there have been wider strides made in utilising AI for surveillance, these are largely being used currently by local governments to alert police forces to threats of criminal activity. It's not unreasonable to think that in the near future, these types of smart technology will be employed by private businesses to analyze suspicious behavior or possible theft. However, as we see an increase in the advancement of security technology, we anticipate that those inclined to commit in-store theft will adapt their methods, therefore retailers should look to regularly evaluate their security needs to keep risks at bay.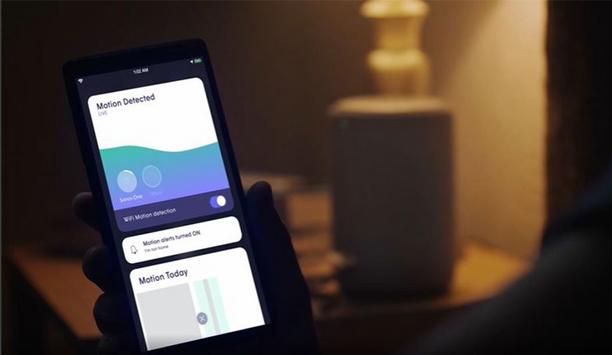 Wireless Technology Is Transforming Motion Detection
Motion detection is a key feature of security systems in residential and commercial environments. Until recently, systems have relied heavily on closed circuit television (CCTV) and passive infrared (PIR) sensors, which both require significant investment and infrastructure to install and monitor. Developments in wireless technology are increasing home security possibilities. Few years ago, these developments led Cognitive Systems to discover that the wireless signals surrounding oneself can be used to detect motion. Known in the wireless industry as WiFi sensing, this technology brings many benefits that other motion detection solutions have not been able to provide. The working of WiFi sensing At Cognitive Systems, the company has used WiFi sensing technology to develop a motion detection solution called WiFi Motion™, which measures and interprets disruptions in RF signals transmitted between WiFi devices. When movement occurs in a space, ripples in the wireless signals are created. WiFi Motion interprets these ripples and determines if an action, such as sending a notification, is needed. Enabling this functionality in a space is incredibly simple. With a software upgrade to only one's WiFi access point (or mesh router), motion sensing capabilities are layered into one's WiFi network. Existing connected WiFi devices then become motion detectors without detracting from their original functions or slowing down the network. Using artificial intelligence (AI), WiFi Motion establishes a benchmark of the motionless environment and learns movement patterns over time, which could be used to predict trends. This allows unusual movement patterns to be detected with greater accuracy while decreasing the potential for costly false alerts. WiFi Motion requires no line-of-sight or installation WiFi sensing and other home monitoring solutions All of these capabilities are made possible by WiFi sensing and together create a motion detection system that provides unparalleled accuracy, coverage, privacy and affordability compared to other solutions on the market. PIR integration is far more complex and imposes electronic and physical design restrictions compared to WiFi sensing. In terms of placement, PIR systems are difficult to install, requiring line-of-sight and a device in every room for localization. WiFi Motion requires no line-of-sight or installation and is also a scalable solution compared to PIR. Much like cameras, PIRs can only cover so much space, but WiFi Motion can cover the entire home and even detect motion in the dark and through walls, without adding additional devices to the home. WiFi Motion detects less distinguishing context than cameras and microphones, but more context than regular PIR sensors for the perfect balance of privacy and highly accurate motion detection. Privacy solution While cameras have been the security solution for years, WiFi Motion offers a more affordable solution that can rival the privacy and coverage capabilities of even the most high-end cameras. With such a wide coverage area, one might think that WiFi sensing infringes on privacy, but actually, the opposite is true. With WiFi Motion, the contextual information collected cannot be used to identify a specific individual, unlike cameras which can clearly identify a person's face or microphones, which can identify a person's voice. It is different from other smart home security options that use cameras and microphones because it only senses motion using WiFi signals - it doesn't "see" or "listen" like a camera or microphone would. This provides opportunities for added security in spaces where privacy might be a concern and installing a camera may not be a comfortable solution, such as bathrooms and bedrooms. The data collected is also anonymized and highly encrypted according to stringent industry privacy standards. Existing connected WiFi devices then become motion detectors Additional WiFi sensing applications Since WiFi sensing technology requires no additional hardware or subscription fees, it is much more affordable than other motion detection solutions. It can be used as a standalone solution, or it can be easily layered into more complex systems. This ease of integration, scalability and relatively low cost brings a lot of potential for various applications. Motion detection can trigger other smart devices in the network to turn lights on or off In eldercare, for example, WiFi sensing can be used to help seniors live comfortably in their homes for as long as possible. With the increasing aging population and high costs associated with care homes, the market for this application is considerable. Caregivers can use an app to monitor movement in their loved one's home and be alerted about unusual movement patterns that could indicate a concern. For smart homes and other environments that have a network of smart devices, the artificial intelligence (AI) component of the technology allows for improvements to automated features. Motion detection can trigger other smart devices in the network to turn lights on or off or make adjustments to the temperature in a room. Security for the commercial sector For office buildings and other commercial properties, it is easy to see how all of these features could be scaled up to offer a highly accurate and cost-effective motion sensing and smart device automation solution. Cognitive Systems is closely involved with the development of WiFi sensing technology, working with various industry groups to establish standards and help it reach its full potential. WiFi Motion is merely the tip of the iceberg in terms of motion sensing possibilities, but its applications in the world of security are undeniably compelling. It is an exciting time for the wireless industry, as one works with stakeholders in the security space to explore everything this technology can do.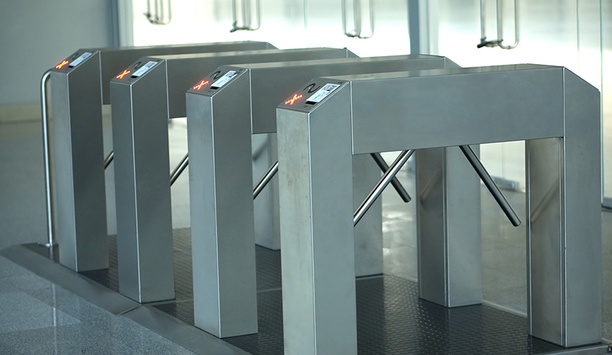 The Digital Transformation Of Modern Access Control Solutions
The safeguarding of premises through the monitoring of entrance and exit points has traditionally been a very manual aspect of security. Human operators have been relied on to make decisions about who to admit and deny based on levels of authorization and the appropriate credentials. The access control business, like many industries before it, is undergoing its own digital transformation But the access control business, like many industries before it, is undergoing its own digital transformation; one where the protection of premises, assets and people is increasingly delivered by interconnected systems utilising IoT devices and cloud infrastructure to offer greater levels of security and protection. Modern access control solutions range from simple card readers to two factor authentication systems using video surveillance as a secondary means of identification, right through to complex networks of thermal cameras, audio speakers and sensors. These systems, connected through the cloud, can be customized and scaled to meet the precise requirements of today's customer. And it's the ease of cloud integration, combined with open technologies and platforms that is encouraging increasing collaboration and exciting developments while rendering legacy systems largely unfit for purpose. Remote management and advanced diagnostics Cloud technology and IoT connectivity means remote management and advanced diagnostics form an integral part of every security solution.Cloud technology and IoT connectivity means remote management and advanced diagnostics form an integral part of every security solution. For example, as the world faces an unprecedented challenge and the COVID-19 pandemic continues to cause disruption, the ability to monitor and manage access to sites remotely is a welcome advantage for security teams who might otherwise have to check premises in person and risk breaking social distancing regulations. The benefits of not physically having to be on site extend to the locations within which these technologies can be utilised. As an example, within a critical infrastructure energy project, access can be granted remotely for maintenance on hard to reach locations. Advanced diagnostics can also play a part in such a scenario. When access control is integrated with video surveillance and IP audio, real-time monitoring of access points can identify possible trespassers with automated audio messages used to deter illegal access and making any dangers clear. And with video surveillance in the mix, high quality footage can be provided to authorities with real-time evidence of a crime in progress. Comprehensive protection in retail The use of connected technologies for advanced protection extends to many forward-looking applications. Within the retail industry, autonomous, cashier-less stores are already growing in popularity. Customers are able to use mobile technology to self-scan their chosen products and make payments, all from using a dedicated app. From an access control and security perspective, connected doors can be controlled to protect staff and monitor shopper movement. Remote management includes tasks such as rolling out firmware updates or restarting door controllers, with push notifications sent immediately to security personnel in the event of a breach or a door left open. Remote monitoring access control in storage In the storage facility space, this too can now be entirely run through the cloud with remote monitoring of access control and surveillance providing a secure and streamlined service. There is much to gain from automating the customer journey, where storage lockers are selected online and, following payment, customers are granted access. Through an app the customer can share their access with others, check event logs, and activate notifications. With traditional padlocks the sharing of access is not as practical, and it's not easy for managers to keep a record of storage locker access. Online doors and locks enable monitoring capabilities and heightened security for both operators and customers. The elimination of manual tasks, in both scenarios, represents cost savings. When doors are connected to the cloud, their geographical location is rendered largely irrelevant. Online doors and locks enable monitoring capabilities and heightened security for both operators and customers They become IoT devices which are fully integrated and remotely programmable from anywhere, at any time. This creates a powerful advantage for the managers of these environments, making it possible to report on the status of a whole chain of stores, or to monitor access to numerous storage facilities, using the intelligence that the technology provides from the data it collects. Open platforms powers continuous innovation All of these examples rely on open technology to make it possible, allowing developers and technology providers to avoid the pitfalls that come with the use of proprietary systems. The limitations of such systems have meant that the ideas, designs and concepts of the few have stifled the creativity and potential of the many, holding back innovation and letting the solutions become tired and their application predictable. Proprietary systems have meant that solution providers have been unable to meet their customers' requirements until the latest upgrade becomes available or a new solution is rolled out. This use of open technology enables a system that allows for collaboration, the sharing of ideas and for the creation of partnerships to produce ground-breaking new applications of technology. Open systems demonstrate a confidence in a vendor's own solutions and a willingness to share and encourage others to innovate and to facilitate joint learning. An example of the dynamic use of open technology is Axis' physical access control hardware, which enables partners to develop their own cloud-based software for control and analysis of access points, all the while building and expanding on Axis' technology platform. Modern access control solutions range from simple card readers to two factor authentication systems using video surveillance as a secondary means of identification Opportunities for growth Open hardware, systems and platforms create opportunities for smaller and younger companies to participate and compete, giving them a good starting point, and some leverage within the industry when building and improving upon existing, proven technologies. This is important for the evolution and continual relevance of the physical security industry in a digitally enabled world. Through increased collaboration across technology platforms, and utilising the full range of possibilities afforded by the cloud environment, the manufacturers, vendors and installers of today's IP enabled access control systems can continue to create smart solutions to meet the ever-changing demands and requirements of their customers across industry.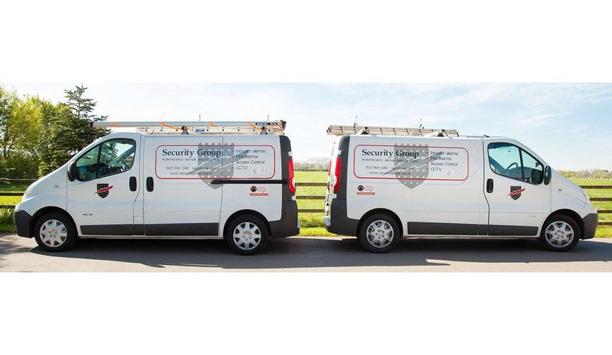 Ecl-ips Announces The Acquisition Of Alarm Specialist Security Group To Provide Comprehensive Services To Their Clients
Security and monitoring firm Ecl-ips, has bought Bristol-based alarms specialist, Security Group, to expand its services to clients. Ecl-ips is a CCTV and access control system designer and installer based in Worcestershire which has always strived to offer clients the most advanced solutions it can. Its current preferred partners are Avigilon, part of Motorola Solutions, for CCTV and Paxton, for access control. Meanwhile, Security Group specializes in designing, installing, maintaining and repairing intruder alarms. With Security Group's expertise in alarms Ecl-ips will be able to offer clients a comprehensive security and safeguarding solution. Security Group has been a family run firm since 1996 and has provided its services to private individuals, the public sector and businesses throughout the south-west of England. Intruder alarm system Like Ecl-ips, Security Group has built up a reputation for the quality and professionalism of its services. Each intruder alarm system that Security Group installs is certified to BS EN50131, BS 8243 and PS6662 standards. This gives added peace of mind since they comply to National Police Chiefs Council (NPCC) policy and meet the requirements of the Security Systems and Alarms Inspection Board (SSAIB). Both companies have fully trained and security screened engineers. While Security Group is SSAIB registered, Ecl-ips is NSI-Gold approved thus providing all their customers with confidence in their services.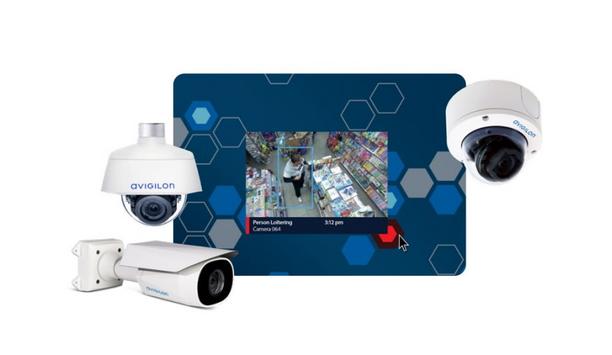 Avigilon Enhances Campus Security For Marian University With ACC Video Management Software And NVR
Marian University is a school with a mission. Having transitioned from a liberal arts college to a comprehensive university in 2009, it has become one of the private education institutions in Indiana. And that's not all: the university has ambitious goals to grow its programs and broaden its mandate even further. Currently, the school has over 500 staff members and more than 3,500 students from across the United States and around the world. And by 2025, it aims to double its number of annual graduates. Located just ten minutes away from downtown Indianapolis, Marian University's close proximity to a major center of American business, finance and culture is a major selling point. Managing increased traffic The city is also experiencing an influx of technology companies, making it the fifth-fastest growing municipality in the country for high-tech jobs. However, as in many booming regions, economic success isn't evenly distributed. While some areas have experienced revitalization, others have seen social unrest and rising crime rates. As such, while Marian University's campus has the privilege of sitting near a bustling city, these challenges aren't far away. That fact — along with the increasing number of staff and students on the premises — motivated the university to upgrade their security systems to help keep both its people and the wider community safe. Marian University's previous security system wasn't up to the task of monitoring the premises, staff and students — so how would it manage increased traffic and additional properties as the school met its growth targets? High definition cameras ACC™ software is much more than a centralized source from which to review recorded video The ongoing maintenance and licensing costs were also prohibitive. Administrators were at a loss of what to do until the security integrator they were working with suggested Avigilon. With high definition cameras and built-in analytics that seamlessly integrated with Avigilon Control Center (ACC) video management software, it offered a comprehensive, intelligent and scalable solution. Additionally, the licensing fee was a one-time cost, saving the school both time and money. As the security team at Marian University found out, ACC™ software is much more than a centralized source from which to review recorded video. Not only can security operators analyze the video by zooming in and rewinding in real-time, but Avigilon Appearance Search™ technology leverages AI technology to help them instantly locate specific individuals and vehicles of interest. Advanced video analytics Furthermore, Unusual Motion Detection (UMD) technology uses advanced video analytics to flag events that may require further investigation and filter them in the recorded video timeline, allowing security operators to find and review these instances faster. All of this was made possible with the installation of intelligent Avigilon cameras and network video recorders (NVR) across the campus. "The organization is tremendous to work with," says Ray Stanley, CIO/Vice President of Marian University. "I have never worked with a security company where I've been able to pick up the phone and have someone to help solve issues and make sure we are using the product the right way so that we see good value for our money. This was true not just in the beginning, their support exists right to this day." Intelligent security system Avigilon coordinates with local third-party integrators to make sure the system is functioning Instead of sending Marian University setup instructions and leaving the security and IT teams to figure it out for themselves, Avigilon coordinates with local third-party integrators to make sure the system is functioning and actively helps operators learn how to utilize it to its full potential. Personnel will come onsite to work with staff and guarantee they know how to get the most from their various video analytics platforms and solutions. The main buildings at Marian University may be surrounded by quiet woodlands and wetlands, but the campus isn't as isolated as it appears. Being a mere ten minutes away from the middle of Indianapolis, the school's property borders several roadways, businesses and residential neighborhoods that all benefit from having an intelligent security system in the vicinity. Keeping the community safe "The great quality video has helped keep the community safe, without a doubt," says Ray Stanley, CIO/Vice President of Marian University. "In one case, local police were able to identify a suspect involved in an incident at a nearby gas station because of our Avigilon system. Being able to help our surrounding community stay safe is absolutely an added benefit for us." With its Avigilon solution, the Marian University campus has become an extra set of eyes for law enforcement. UMD and Avigilon Appearance Search technologies mean that criminals who make the mistake of moving across campus have a much higher chance of being detected by the authorities who can then quickly track their route to see where they have been and where they are headed. Potentially-Dangerous behavior It enables security personnel to spot and deter any potentially-dangerous behavior on a daily basis With its user-friendly interface and high-quality video, the security installation not only helps with police work and prosecution, but it enables security personnel to spot and deter any potentially-dangerous behavior on a daily basis, creating a safer environment for students and staff. "For example, we were able to see a suspect driving at a high rate of speed across campus, and with Appearance Search, we were able to see where the vehicle went and identify the suspect," says Chief Richard Robertson, Marian University Police Department. "That helped us to save a lot of trouble and potential injuries." Protecting local communities In the United States, Indianapolis looms large not only as the crossroads of the country — two-thirds of Americans can drive to the city in ten hours or less — but also as a hub of innovation and investment. However, safety continues to be a top-of-mind issue as crime increases in certain sections of the city. This is why Marian University chose Avigilon: as the school aims to provide a safe space for students and prepare them for the many opportunities Indianapolis has to offer, there's also a deep-seated obligation to help protect local communities and public spaces. Avigilon allows it to do both — and even better, the solution will be able to scale with the university as it evolves and expands in the years ahead.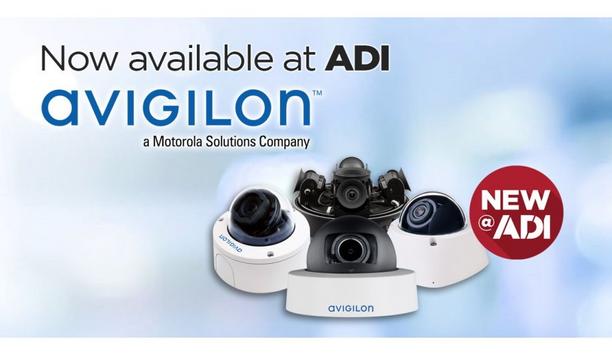 ADI Signs Pan European Distribution Agreement With Avigilon For The Ease Of EMEA Customers To Gain Access To ADI Solutions
ADI Global Distribution, a renowned distributor of security and low voltage products, announced a new distribution agreement with pioneering video security and analytics provider Avigilon, a Motorola Solutions company. ADI customers across Europe, Middle East and Africa (EMEA) will have access to the full range of the innovative Avigilon video solutions eco-system which includes more than 100 new products being added to the ADI portfolio. "ADI continues to drive an industry leading product selection to ensure our customers can successfully design and build complete, integrated security solutions," said Hemant Trivedi, General Manager for ADI EMEA. "By adding Avigilon to the ADI portfolio, we are further enhancing our customer choice of leading solutions. We are excited by this new partnership and the benefits it will deliver to our customers." Video security system Avigilon's mission is to deliver innovative products that help keep people and communities safe" Avigilon designs, develops and manufactures video solutions, analytics, cloud, security cameras, video management software and hardware, and access control. Powered by advanced artificial intelligence (AI), Avigilon technology is simple and easy to use, and offers a seamless integration across an entire video security system. Beginning this month, Avigilon products will available for purchase online and in ADI branch locations across the EMEA region. "As a global leader, Avigilon's mission is to deliver innovative products that help keep people and communities safe. We are excited to work with ADI to offer our comprehensive ecosystem to their customers," said Paul Such, Vice President of EMEA Sales Avigilon at Motorola Solutions. "With ADI's vast geographic footprint and strong distribution channels, we will be able to expand our reach further across the security market." Active supplier partners ADI Global Distribution operates in 14 countries across EMEA with 67 stocking locations and 11 distribution hubs. Additionally, ADI exports to more than 80 countries in the region. ADI serves more than 24,000 customers across EMEA, and offers over 250,000 SKUs from more than 750 active supplier partners.