Avigilon Video Surveillance Cameras
(8)
Browse Video Surveillance Cameras
Surveillance camera products updated recently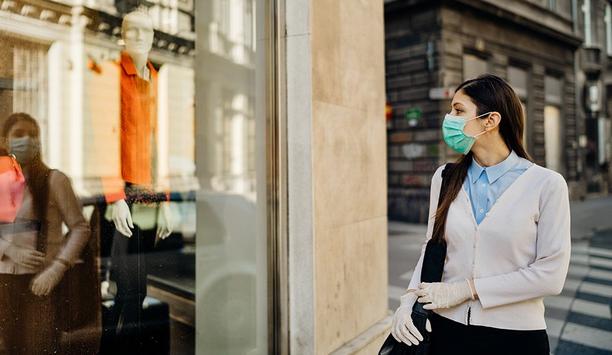 Retail Security In 2021 And Beyond
This year has brought about changes in virtually every sector. As with other frontline industries, the security sector has been tested more than those able to move entirely to remote working. While the promise of a vaccine means an end is in sight, the post-COVID era will not bring with it a return to the 'normal' we knew before the pandemic. Organizations have adapted, becoming more resilient and agile and this will have lasting effects. The coming months will continue to be testing. The tiered system will see the precautions in place fluctuate with the situation. Initial lockdown period At the same time, a gradual return to normal as the vaccine is rolled out will require adaptive measures. The security sector will be at the heart of keeping people safe throughout this process. The initial lockdown period and the first wave of panic buying might seem like a lifetime ago. However, the introduction of the second lockdown in November was accompanied by another wave of stockpiling despite organizations trying to reassure their customers. It is uncertainty that breeds anxiety, and we continue to see this as the restrictions fluctuate across the country. The tier system depends upon a number of factors: case detection rate, how quickly case numbers are rising or falling, positive COVID-19 test numbers in the general population, pressure on the NHS in that region, and local context and exceptional circumstances. Social distancing measures For the sector to meet demand, technology will be needed to work alongside the manned guarding role While travel is allowed in all tiers if necessary for work, government advice still recommends that those able to work from home should do so. This means that throughout the country, many buildings will remain empty or at minimal capacity for some time to come. Security risks vary with the restrictions in each area. Although shops are largely open, tier three still requires the closure of many premises. Vacant premises are more vulnerable to theft and damage, meaning officers and security technology remain in higher demand than usual. As more premises are allowed to open, the need for officers to implement social distancing measures increases, stretching the sector like never before. For the sector to meet demand, technology will be needed to work alongside the manned guarding role. Temperature checking devices It will continue to be important in providing security when officers cannot be present in person through CCTV and sensors. But it will also be integrated into the manned guarding role to streamline processes. We are already seeing the start of this as many officers are using handheld temperature checking devices to reduce the spread of COVID-19. We'll also see temperature scanners installed into buildings to allow security guards to focus on other priorities. Those businesses that are open will need to continue to adapt to the changing regulations in the coming months. Christmas is a busy period that stretches the retail sector. Unpredictability results in heightened stress levels and makes it more difficult for people to reliably take in and recall information. Security officers are a key first point of contact both to enforce measures and reassure anxious staff and members of the public. Enforcing one-Way systems Security staff will need to keep members of the public safe and prevent disruption Some shops are enforcing one-way systems and limiting the number of customers allowed inside. Over Christmas, many more may choose to do so. Security officers will be responsible for ensuring these precautions are followed. With the heightened pressure of the festive period, it can be hard to predict how members of the public will respond to officers enforcing measures. Security staff will need to keep members of the public safe and prevent disruption. Doing so will require tact and empathy in dealing with customers. Within shops, too, officers will be tasked with ensuring social distancing and other measures are followed effectively. Doing so, they must work closely with clients to understand what protocols are in place and how to handle a breach. They must also be able to enact discretion. For example, clients may not take issue with protocols being broken momentarily or accidentally. Extensive government guidance There is extensive government guidance on the precautions that should be taken on various premises. They include the introduction of one-way systems and limiting building capacity. Measures such as one-way systems may be broken by those that don't notice or don't care. Officers must be able to judge what responses are appropriate while maintaining a calm and reassuring presence. The security officer role has long been moving toward a more front of house position as, for many visitors to a building, they are the first point of contact. The pandemic has accelerated this trend. Working on the frontline of the pandemic, officers have had to play a more multifaceted role than ever before. Officers still act as deterrents and manage security issues, but they must also use empathy and strong communication skills to inform and reassure customers and staff onsite. Adapting to new technology They will need to be able to learn quickly on the job and adapt to new technology and practices Being able to demonstrate this flexibility and to read a situation and react appropriately will be some of the skills most in demand in the industry in the future. Officers will need to build close working relationships with clients. In addition, many will have new roles, such as taking temperatures with handheld devices. They will need to be able to learn quickly on the job and adapt to new technology and practices. Technology, too, will be more important. If the global pandemic has driven any point home, it is that we cannot always see or sense threats. Data-Driven insights Temperature checks and occupancy sensors will be the norm in protecting from COVID, while security technology and data-driven insights will continue to grow in popularity. The security sector specializes in adapting to the unexpected and the threatening. It continues to demonstrate incredible value through the pandemic. While the coming months will undoubtedly be trying, the sector is adapting. Lessons have been learned from the pandemic that will affect business globally. Security specialists are taking these on and creating a stronger and more effective industry.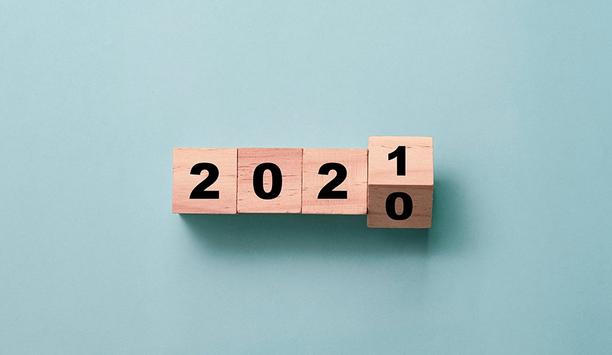 Trends And Challenges We Will See In The AI-driven Security Space In 2021
For decades, the nature of global safety has been evolving. From physical security threats like large-scale terrorist attacks and lone actor stabbings to chemical threats such as the Salisbury poisonings and even microbiological threats such as COVID-19, new challenges are constantly arising and the threat landscape we operate in today is constantly changing. Compounding the complexity of the security issues is the complexity and nature of attacks. With the economic downturn, there is the traditional rise in theft, violence and other crimes. Compound this with unmanned businesses and work-at-home staff, and there is a perfect storm for a rise in security threats. Artificial intelligence (AI) and specifically the branch of AI known as machine learning (ML), was already causing widespread disruption in many industries, including the security industry. AI has been a driving force to replace labor-based business models with integrated data and actionable intelligence that is context-aware. It has become apparent that AI will play a big part in the ongoing fight against both pandemics such as COVID-19, as well as other threats that we may face in the future. With all of this in mind, 2021 is poised to be a big year for AI growth. While AI is going to continue to impact our lives in dozens of ways, from smart sensors to face mask compliance detection, the following reflects a few top trends and challenges that I have my eye on for 2021 as we close out this year. The rise of smart city investments One such example is the increasing development of smart cities and how AI can be leveraged to build safe communities. To date, we've seen an increase in the number of smart city programmes around the globe; cities that are beginning to deploy innovative technologies for the management and ease of life services. Compounding the complexity of the security issues is the complexity and nature of attacks Typical development of a city includes standard infrastructure - roads, schools, power, water, transportation. Now, internet, data and AI capabilities are part of the standard infrastructure requirements for all new developments. AI promises to deliver increased efficiencies with the infrastructure that will accommodate growing populations while reducing our impact on the environment, resources, and communities. Global cities now account for more than half of the world's population, and the United Nations projects the number to balloon to 68% by mid-century. Owing to both demographic shifts and overall population growth, that means that around 2.5 billion people could be added to urban areas by the middle of the century, predicts the UN Department of Economic and Social Affairs (DESA). With an increase in population has come an increase in global spending on smart city initiatives to drive down the impact of growing urban concentration. Global spending on smart city initiatives is expected to total nearly $124 billion this year, an increase of 18.9% over 2019, according to IDC's Worldwide Semiannual Smart Cities Spending Guide, while Singapore, Tokyo, London and New York as the big spenders - expected to spend more than $1 billion in 2020. Using AI-driven technology to create safer public and private spaces Today, security solutions driven by AI are being developed and can be covertly deployed across a range of physical environments to protect the population in a more efficient, and accurate manner. As we look ahead to the future of public safety, it's clear that new AI technology can dramatically improve the effectiveness of today's physical security space. One such deployment is the use of video object recognition/computer vision software that can be integrated into existing video monitoring security (VMS) systems. These enhanced VMS systems can be deployed both inside and outside of buildings to identify risks and flag threats, such weapons, aggressive behaviours, theft, and safety compliance. This helps to minimize the impact of a breach by an early alert to onsite security in real-time to the location and nature of the potential threat, allowing them to intervene before a loss occurs. These same AI-enabled video solutions can similarly be used to provide advanced business operations in retail, logistics, and manufacturing organizations. Multi-sensor security solutions Also, targeted magnetic and radar sensor technologies, concealed in everyday objects like planter boxes or inside walls, can now scan individuals and bags entering a building for concealed threat objects. Using AI/machine learning, these two sensor solutions combined can identify metal content on the body and bag and match the item to a catalog of threat items, such as guns, rifles, knives and bombs. Security solutions driven by AI are being developed and can be covertly deployed across a range of physical environments Without this advanced multi-sensor solution, it becomes nearly impossible to discover a weapon on a person's body before it appears in an assailant's hands. This multi-sensor solution allows for touchless, unobtrusive access to a building, but allows for immediate notification to onsite security when a concealed threat is detected. The hidden technology thus empowers security staff to intercept threats before they evolve into a wider scale attack, while also maintaining the privacy and civil liberties of the public, unless, of course, they are carrying a concealed weapon or pose a physical threat. With the advent of sophisticated surveillance and technological innovation, a level of caution must be exerted. Despite the ongoing global debate, there remains little regulation about the use of AI technologies in today's physical security space. One thing is certain; it must be deployed in the right place, at the right time, with the right privacy and civil liberty protection objectives. People don't want to be protected by omnipresent, obstructive and overbearing security systems that infringe on their privacy and civil liberties. They want a proper balance between security and their current way of life, one that must be fused together. Technology and tracing COVID-19 Machine learning-based technologies are playing a substantial role in the response to the COVID-19 pandemic. Traditionally, the key purpose of surveillance systems has been to detect and deter threats, including the detection of visible and hidden weapons and abnormal behavior. While this, of course, remains a primary focus, today we are seeing how surveillance systems defend against new invisible threats, as well as rapidly automate the process of contact-tracing to capture and contain a virus before it spreads. Again, the ability to track and trace through parsing algorithms that can manage through enormous amounts of data provides a highly scalable and rapid response mechanism to control the spread of threats. AI has demonstrated potential for identifying those displaying symptoms of infectious diseases, without requiring physical human contact Although the threat may not be visible, it is just as destructive. By incorporating AI into existing technologies, government, healthcare and security professionals can monitor public spaces and environments through the combined use of digital and thermal video surveillance cameras and video management systems); just one of the solutions being explored. AI has demonstrated potential for identifying those displaying symptoms of infectious diseases, without requiring physical human contact. By Using AI-powered video analytic software, businesses can monitor face masks, social distancing and large gathering compliance and also detect elevated body temperature. Critically, technology must be capable of both identifying and tracking the virus but also be unobtrusive. An unobtrusive system that is adaptable enough to be deployed across a range of environments where the public gathers in enclosed spaces is necessary to be effective. Security in 2021 Technology has proven itself to be a valuable ally in times of crisis. For smart cities, the use of innovative AI/machine learning technologies will help optimize security solutions in areas that are brimming with potential. As we look ahead to the future of security in a world that is impacted by such a wide range of threats, from physical to chemical to microbiological, it's clear that new technologies, specifically AI can dramatically improve the effectiveness of security systems and help us to better defend against a wide spectrum of threats. Technology has a huge role to play in making our communities safe in 2021 and beyond, but for security systems to be effective, they must not be oppressive or obstructive. This will ensure they have the full support of the public - the key to success.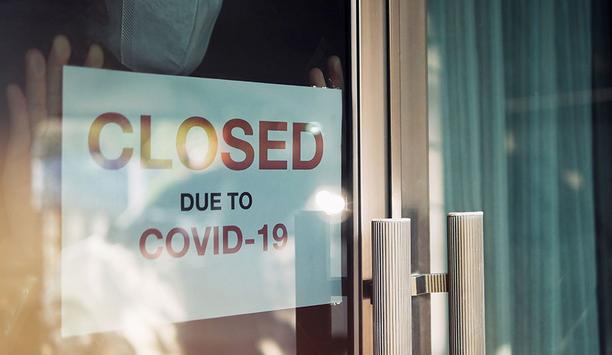 Securing Your Business While Working Remotely
It's a very common purchase for people to seek a smart security camera to remotely link them to their home while at work. Now the emphasis has shifted, with a lot more people working from home, business owners should consider a surveillance device to deter would-be thieves, protecting valuable equipment crucial for businesses to operate successfully. A robust security camera setup can aid existing security staff, and give business owners peace of mind out of hours. According to a recent report, police forces are having to carry out extra night patrols in empty city and town centers, as burglars target shops, pubs and other commercial premises during the pandemic. During these unprecedented times, investing in a video security system can save you and your business money – and in more than one way. In addition to preventing loss of property from inside, surveillance cameras also prevent acts of theft and vandalism by outside individuals However, technology, improved cellphone connectivity, apps, and cloud technologies has changed the security market and made it easy for anyone to set up a surveillance ecosystem with easy installation and constant round the clock, cloud monitoring. Plus, you can access footage from anywhere in the world via devices and apps – just in case you have to skip the country! The best cameras for SMBs Most good cameras have the much same functionality: excellent video and audio capabilities, remote access and programming, motion and sound detection, and the ability to capture still or video images and audio and save the data to the Cloud. But the burning question is, when you're trying to find a need in a haystack, what will work best for a small to medium sized business? A robust security camera setup can aid existing security staff, and give business owners peace of mind out of hours Now you can buy cameras that come packed with features such as integrated night vision, 1080p resolution, microSD card slot for local recording, two-way audio functionality as well as the latest latest 128bit encryption. They also have wide-angle lenses allowing users to see more of their office with a single camera, and some come with free, intelligent AI-Based motion detection. The AI gives users more choices on what is captured by the camera and when they should be alerted. Users can specify what types of motion they would like to detect, such as an intruder as opposed to a dog, an object crossing a defined boundary or into a specific area. They can also define multiple zones, alerting them immediately when movement is detected in particular areas. Easy installation is crucial These security cameras should also be easy enough to install and use that you don't need to fork out for expensive expert installation, and many can work with existing CCTV and CCTV DVR systems you may already have set-up. Many of the business security cameras are Wi-Fi enabled and come with their own apps, so you can view footage on your smartphone or tablet, no matter where you are in the world. It means you don't need to pay for a security team to watch the footage at all times (though if you can afford it, that won't hurt), and you can store your videos locally with an NVR on a HD, in the cloud with mydlink or do both with a hybrid NVR/cloud recorder. The apps use Rich Notifications which send a push notification with snapshot to the mobile device the moment activity is detected. Users can react immediately without the need to log into the app by accessing the camera's live view or calling one of two pre-assigned contacts with a single tap. Any motion-triggered recordings can be saved in the cloud, or locally on a microSD card. Indoor, Outdoor or both? Indoor cameras can be smaller, more lightweight and are usually less intrusive than bulkier outdoor cameras The primary distinction between indoor and outdoor security cameras is the types of external factors each camera has to be able to withstand. While both types of cameras usually come in similar styles and with comparable features, outdoor cameras need to be able to contend with all types of weather and varying light conditions. Outdoor cameras are also more vulnerable to being tampered with, so they are typically made of more durable materials, like metal, and may be heavier or even housed in a casing in order to discourage easy removal. Indoor cameras can be smaller, more lightweight and are usually less intrusive than bulkier outdoor cameras. Both indoor and outdoor cameras utilize features like infrared, allowing for clear pictures in low light conditions and easy transitions when there is a sudden change in light-changing automatically from color images in bright light to black and white when it gets darker. When doing your research, features to look out for include: Wide angle lens for optimum room view or full view of the front of your property Full HD 1080p at 30fps ONVIF compatible - Open Network Video Interface Forum - The forum aims to standardize how IP products within the video surveillance industry communicate with each other. Night vision - look at length of the night vision - 5m is about right Your options will depend on your budget and specific needs, but the above features are a great start when you come to buy.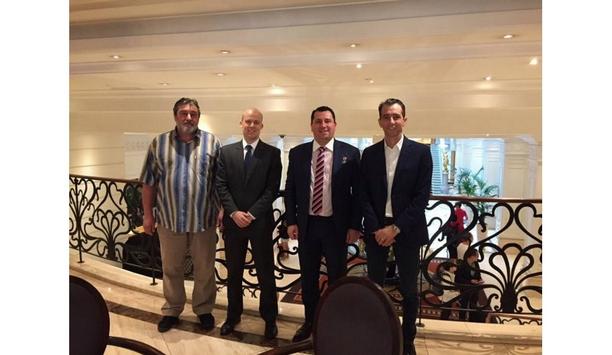 Alberta Fire And Security Collaborates With CNS Digital Media To Provide CCTV Systems At Corinthia Royal
Alberta Fire and Security in collaboration with CNS Digital Media is honored and proud to announce a new commissioned CCTV System at Corinthia Royal, Budapest. The client, Corinthia Royal,Budapest, requested the design, installation and configuration of a holistic CCTV system by AVIGILON Trusted Security Solution. To come up with a proper compliant solution and a complete coverage, Alberta proposed the installation of a full Avigilon surveillance solution including over one-hundred Avigilon cameras with self-learning video analytics, 48TB Avigilon network video recorder, and Avigilon Control Center video management software with Avigilon Appearance Search technology. Surveillance camera system Appearance Search video analytics technology uses deep learning artificial intelligence search engine Subsequently, Corinthia Royal Budapest sought to replace their analog cameras by an end-to-end high definition surveillance camera system to maximize protection; to enable proactive event response and facilitate the recording; and to capture and sharing of clear footage. To address the above the Alberta proposed the installation and configuration of Avigilon Appearance Search technology system. Having this high tech surveillance system in place, enables the possibility to search for a person by incorporating unique characteristics of a face and appearance to find similar recorded footage of the same person or vehicle across multiple cameras installed on site, quickly and efficiently. In addition, Avigilon Appearance Search video analytics technology uses a sophisticated deep learning artificial intelligence search engine to sort through hours of footage with ease. Analyses video data Hence, saving the Hotel time and effort during critical investigations. This is possible because Avigilon Appearance Search technology intelligently analyses video data, helping to track a person's or vehicle's route and identify previous and last known locations. Alberta Fire and Security takes this opportunity to thank all the people involved and that made this project a success with special thanks to Mr Mate Feher, IT Manager, Corinthia Royal.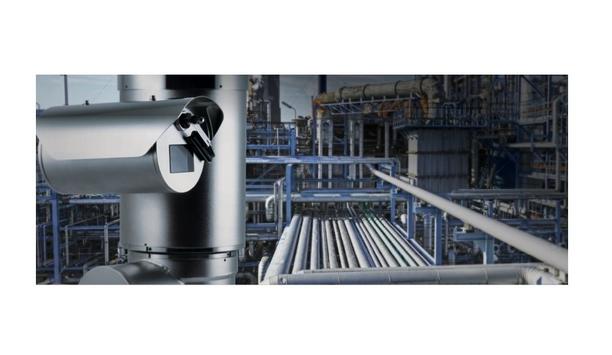 Motorola Solutions Launches Avigilon H5A Explosion-Protected Camera Line With Enhanced Object Detection And Tracking
Motorola Solutions, announced the newest addition to its video security and analytics portfolio, the Avigilon H5A Explosion-Protected camera line. The H5A Explosion-Protected cameras bring the functionality of Avigilon's industry video analytics to the explosion-protected camera form factor suitable for hazardous environments such as oil and gas, mining and industrial sites. This includes enhanced object detection and tracking, along with support for Avigilon Appearance Search™ technology, an AI-powered search engine that can sort through hours of video to improve incident response times. Unusual Activity Detection The camera line also features new Unusual Activity Detection to provide site-wide intelligenceThe camera line also features new Unusual Activity Detection to provide site-wide intelligence with the ability to highlight abnormal activity such as the unusual location or the abnormal speed of a person's movement. This edge-based intelligence distinguishes between typical and atypical events by continuously learning what constitutes normal activity for a scene over time. For example, if there is an individual running through a highly restricted area on an industrial site, a security guard will be notified in the Focus of Attention interface to locate where the person is and take measures to address the situation. Electronic equipment such as network cameras that are installed in hazardous environments may be at risk of igniting vapors, gases, dust or fibers in the air surrounding them. The H5A Explosion-Protected camera is certified for hazardous locations according to applicable international standards, making it an efficient video security solution for markets such as oil and gas, mining, industrial and food production sites. H5A Explosion-Protected camera "We are providing our customers with a durable, powerful solution that is built to address their specific security and business needs when overseeing sites that face the risk of an explosion" says John Kedzierski, senior vice president, Video Security & Analytics at Motorola Solutions. "Through the incorporation of AI-powered analytics in this camera, we are making it easier for our industrial customers to gain greater situational awareness while supporting the safety of their teams". The H5A Explosion-Protected camera is offered in three models that include the 6MP Compact Bullet, 2MP Bullet and 2MP PTZ, and is now available for order across the globe.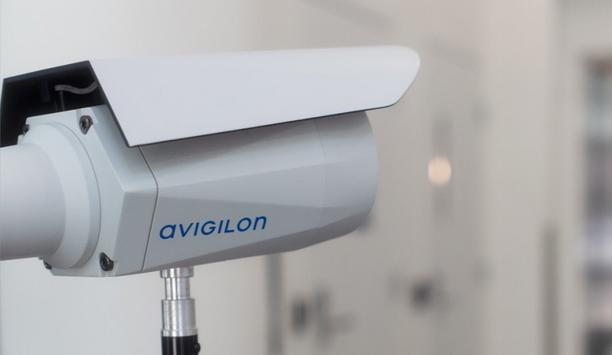 Motorola Solutions Adds H4 Thermal ETD Solution To Detect Elevated Body Temperature Of A Person
Motorola Solutions, announces the availability of the newest addition to its video security and analytics portfolio, the H4 Thermal Elevated Temperature Detection (ETD) Solution. The Avigilon H4 Thermal ETD solution is a pre-screening solution that can be used to detect indications of an elevated body temperature in a person. "By screening for indicators of an elevated body temperature at an entry point, we are helping businesses protect their teams' health and well-being," said John Kedzierski, senior vice president, Video Security & Analytics at Motorola Solutions. "During these times of uncertainty, our technology can provide insights that help our customers better manage their operations and deliver on business outcomes more safely." Traditional screening methods The H4 Thermal ETD solution is composed of an infrared-spectrum thermal camera and features edge-based analytics to provide a contactless alternative to traditional screening methods. The introduction of the H4 EDT solution is a part of Motorola Solutions' suite of analytics designed to support organizations as they explore options to return safely back into offices or facilities. These offerings focus on the key elements of safety and security around COVID-19, including prevention, protection and response and embrace Motorola Solutions' commitment to the responsible use of analytics, as well as individual privacy rights. The Avigilon H4 ETD solution is now available in the United States, United Kingdom, Philippines, European Union, Middle East, Brazil, Bermuda and South Africa.
Related white papers
Cloud Video and Smart Cities
Security Investments Retailers Should Consider For Their 2021 Budget
6 Questions To Ask When Choosing A Security System