Avigilon Access control systems & kits
(25)
Browse Access control systems & kits
Access control system products updated recently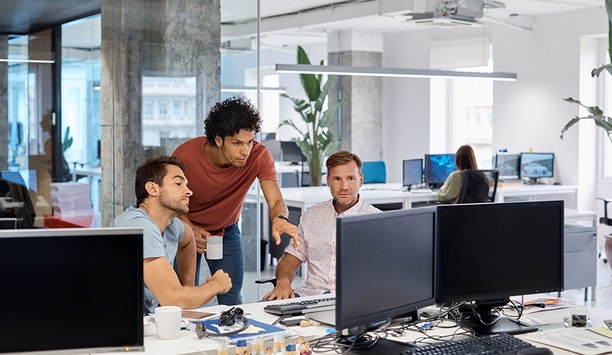 Demand Increases For Specialist IT Skills Among Security System Integrators
How can security system integrators not just survive but thrive in today's IT-led market? The key seems to be in training. As increasingly more clients look to integrate access control with IT environments, they want integrators with the specialist skills to achieve this. For integrators that don't invest in training, the risk is being left behind. Because many security system integrators aren't providing specialist IT support, manufacturers are now offering services to make implementations and integrations easier. This isn't a scalable or desirable option for many manufacturers though, they don't want to become integrators. The result? Manufacturers will be pushed into developing products that can be integrated with IT networks off the shelf. And this isn't necessarily the best option for end user, manufacturer or integrator. With a growing number of cloud-based security solutions, integrators also face the threat of clients opting for installation-only services. How security system integrators can survive and thrive today It's not all doom and gloom for security system integrators though. To avoid becoming redundant, or being downgraded to simple access control installers, there's lots you can do to strengthen your position. Listen carefully Many integrators are reluctant to do this, but it's a great way to demonstrate the depth of your experience One of the first ways you can distinguish yourself from your competitors is by really listening to what your clients want and need. You can then translate this into a security or access control application tailored carefully to them. Many integrators are reluctant to do this, but it's a great way to demonstrate the depth of your experience and product knowledge. It's far superior to carrying out a standard implementation, which can leave clients feeling they've not been listened to or given good value. Up your IT knowledge TCP/IP has become the standard for communication between devices and central server applications in access control and security in general. So every technician now needs to know how to connect IP devices to networks and configure them in the central application. This is only the tip of the iceberg though, there's so much more that integrators now need to be proficient in when it comes to IT. From understanding a client's WAN, LAN and VPN networks to back-up systems, encryption technologies, key management and transparent communication. It's also important to know how to integrate applications at server level, whether you're integrating two or more security systems or a HR database. Most integrators have begun to invest in one or two IT experts, but this usually isn't enough to meet clients' needs. To really stay ahead, it's crucial to invest more heavily in IT training and expertise. Choose your portfolio carefully When considering your portfolio, ensure you check the background of each product's manufacturer Ideally, your portfolio should be small but rich, which is more difficult than it sounds. Choosing products that will scale easily is complex, and you need to consider the potential for increased functionality or connectivity as well as scalability. When considering your portfolio, make sure you check the background and outlook of each product's manufacturer. You don't want to select items that are likely to be discontinued in the near future, which can often happen after a manufacturer is acquired, for example. Get in the cloud In the security market, the mid and low segments are already shifting to cloud-based solutions that need neither integration nor IT skills. This leaves you with opportunities for just installation and maintenance services, where profit opportunities are reduced. An alternative is to begin selling cloud-based security services yourself to help you attract and retain clients for the long-term. Give clients added commercial value As competition increases and budgets shrink, offering added value, to new and existing clients, is a vital way to differentiate your business. This will help you to not just defend against competitors but to grow your business and increase your profitability. Configuring access control reports for clients is just one example. It's relatively straightforward to do but provides really valuable insight into visitor flow. This can then enable them to, for example, staff reception adequately and provide sufficient catering, which all improves the experience for visitors and employees. Providing this kind of consultative service, instantly pushes you up the value chain. Stay agile and well informed To survive and grow as a security system integrator today, the upshot is that it's crucial to keep pace with the market's ever-changing trends, technology and client needs. And, to make sure you're ready to adapt and give clients the services they want, it's vital to give your people the in-depth training they need.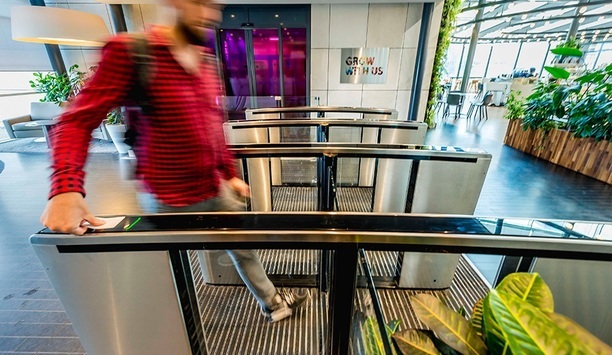 Blending Physical Security With Convenience Is No Simple Task
Back in the 1960s a lead engineer working in conjunction with the United States Navy for Lockheed's Skunk Works team coined the acronym KISS, which translated to the design principle 'keep it simple stupid'. The KISS principle embraces the concept of simplicity, stating that most systems work best if they are kept simple rather than geared up to be more complicated. When it comes to physical security systems, this concept can also play a key element in its overall success. Secure work environments For years the tug of war in the security industry has pitted the need for a secure environment against the desire for technology that is convenient for users. However, finding a happy medium between the two has often seemed elusive. I believe you can design and have operational convenience at the same time as achieving high security" Jeff Spivey, a security consultant and the CEO of Security Risk Management, has this to say about it, "If there is an understanding of the security-related risks and their separate and/or collective impact on the organization's bottom line business goals, a resolution can be reached." Jeff also does not think that convenience and high security have to be opposing each other. He says, "I believe you can design and have operational convenience at the same time as achieving high security." Importance of secure access control The premise is that for organizations and spaces to be truly secure, they must be difficult to access. So, by its very nature, access control is designed to be restrictive, allowing only authorized staff and visitors to access a facility or other secured areas inside. This immediately puts convenience at odds with security. Most people will tolerate the restrictive nature of a controlled entrance using badge, card or biometric because they understand the need for security. When that technology gets in the way of staff traversing freely throughout the facility during the course of a business day, or hindering potential visitors or vendors from a positive experience entering the building, they become less tolerant, which often leads to negative feedback to the security staff. Enhancing corporate security Security consultants like Spivey and security directors all stress that understanding the threats and risk levels of an organization will most likely dictate its physical security infrastructure and approach. All the technology in the world is useless if it is not embraced by those who are expected to use it and it doesn't fit the culture of the organization. Once employees and customers are educated about what security really is, they understand that they're not losing convenience, they're gaining freedom to move safely from point A to point B. Converged data and information shape new access options Migration of physical access control systems to a more network-centric platform is a game-changer for security technologies The migration of physical access control systems to a more network-centric platform has been a game-changer for emerging security technology options. The expansion of the Internet of Things (IoT), Near-Field Communication devices powered by Bluetooth technology, and the explosion of converged information systems and identity management tools that are now driving access control are making it easier than ever before for employees and visitors to apply for clearance, permissions and credentials. Wireless and proximity readers Advancements in high-performance wireless and proximity readers have enhanced the user's access experience when presenting credentials at an entry and expediting movement throughout a facility. A user is now able to access a secured office from street-level without ever touching a key or card. Using a Bluetooth-enabled smartphone or triggering a facial recognition technology, they enter the building through a security revolving door or turnstile. A total building automation approach adds extra convenience, as well as seamless security, when access technology is integrated into other systems like elevator controls. A total building automation approach adds extra convenience and seamless security How to Meet Security Concerns at the Entry While security managers are charged with providing their facilities the maximum level of security possible, there is always the human element to consider. But does the effort to make people comfortable with their security system ecosystem come at a cost? Does all this convenience and the drive to deliver a positive security experience reduce an organization's overall levels of security? And if so, how can we continue to deliver the same positive experience including speed of entry – while improving risk mitigation and threat prevention? Door entrances, barriers Users can slip through the door or turnstile barriers while they are still open after a credentialed individual has gone through Let's examine some of the various types of entrances being used at most facilities and the security properties of each. With some entrance types, there is the possibility for security to fall short of its intended goals in a way that can't be addressed by access control technology alone. In particular, with many types of doors and barriers, tailgating is possible: users can slip through the door or turnstile barriers while they are still open after a credentialed individual has gone through. To address this, many organizations hire security officers to supervise the entry. While this can help to reduce tailgating, it has been demonstrated that officers are not immune to social engineering and can often be "talked into" letting an unauthorized person into a facility. Deploying video cameras, sensors Some organizations have deployed video surveillance cameras or sensors to help identify tailgaters after the fact or a door left open for longer than rules allow. This approach is not uncommon where facilities have attempted to optimize throughput and maintain a positive experience for staff and visitors. Security staff monitoring the video feeds can alert management so that action can be taken – but this is at best a reactive solution. It does not keep the unauthorized persons from entering, and so is not a totally secure solution. Optical turnstiles, speedgates Security staff should carefully evaluate its facility's needs and consider the technology that is built into the door itself Security staff should carefully evaluate its facility's needs and consider the technology that is built into the door itself. Not all security entrances work the same way. And, there will always be a balance between security and convenience – the more secure the entry, the less convenient it is for your personnel and visitors to enter your facility. For example, it takes more time to provide 2-factor authentication and enter through a mantrap portal than to provide only one credential and enter through an optical turnstile or speedgate. Perimeter protection So, it is an important first step to determine what is right at every entrance point within and around the perimeter. Remember that convenience does not equate to throughput. Convenience is the ease and speed of entry experienced by each individual crossing that threshold, while throughput relates to the speed at which many individuals can gain access to the facility. A more convenient entry makes a better first impression on visitors and is good for overall employee morale. Throughput is more functional; employees need to get logged in to begin their workday (and often to clock in to get paid), and they quickly become frustrated and dissatisfied when waiting in a long line to enter or exit the premises. Considering form and function when designing a security entrance can ensure that those requiring both high-security and convenience are appeased.
Home Monitoring At The Edge: Advanced Security In The Hands Of Consumers
Imagine a home surveillance camera monitoring an elderly parent and anticipating potential concerns while respecting their privacy. Imagine another camera predicting a home burglary based on suspicious behaviors, allowing time to notify the homeowner who can in turn notify the police before the event occurs—or an entire network of cameras working together to keep an eye on neighborhood safety. Artificial Intelligence vision chips A new gen of AI vision chips are pushing advanced capabilities such as behavior analysis and higher-level security There's a new generation of artificial intelligence (AI) vision chips that are pushing advanced capabilities such as behavior analysis and higher-level security to the edge (directly on devices) for a customizable user experience—one that rivals the abilities of the consumer electronics devices we use every day. Once considered nothing more than "the eyes" of a security system, home monitoring cameras of 2020 will leverage AI-vision processors for high-performance computer vision at low power consumption and affordable cost—at the edge—for greater privacy and ease of use as well as to enable behavior analysis for predictive and preemptive monitoring. Advanced home monitoring cameras With this shift, camera makers and home monitoring service providers alike will be able to develop new edge-based use cases for home monitoring and enable consumers to customize devices to meet their individual needs. The result will be increased user engagement with home monitoring devices—mirroring that of cellphones and smart watches and creating an overlap between the home monitoring and consumer electronics markets. A quick step back reminds us that accomplishing these goals would have been cost prohibitive just a couple of years ago. Face recognition, behavior analysis, intelligent analytics, and decision-making at this level were extremely expensive to perform in the cloud. Additionally, the lag time associated with sending data to faraway servers for decoding and then processing made it impossible to achieve real-time results. Cloud-based home security devices The constraints of cloud processing certainly have not held the industry back, however. Home monitoring, a market just seven years young, has become a ubiquitous category of home security and home monitoring devices. Consumers can choose to install a single camera or doorbell that sends alerts to their phone, a family of devices and a monthly manufacturer's plan, or a high-end professional monitoring solution. While the majority of these devices do indeed rely on the cloud for processing, camera makers have been pushing for edge-based processing since around 2016. For them, the benefit has always been clear: the opportunity to perform intelligent analytics processing in real-time on the device. But until now, the balance between computer vision performance and power consumption was lacking and camera companies weren't able to make the leap. So instead, they have focused on improving designs and the cloud-centric model has prevailed. Hybrid security systems Even with improvements, false alerts result in unnecessary notifications and video recording Even with improvements, false alerts (like tree branches swaying in the wind or cats walking past a front door) result in unnecessary notifications and video recording— cameras remain active which, in the case of battery powered cameras, means using up valuable battery life. Hybrid models do exist. Typically, they provide rudimentary motion detection on the camera itself and then send video to the cloud for decoding and analysis to suppress false alerts. Hybrids provide higher-level results for things like people and cars, but their approach comes at a cost for both the consumer and the manufacturer. Advanced cloud analytics Advanced cloud analytics are more expensive than newly possible edge-based alternatives, and consumers have to pay for subscriptions. In addition, because of processing delays and other issues, things like rain or lighting changes (or even bugs on the camera) can still trigger unnecessary alerts. And the more alerts a user receives, the more they tend to ignore them—there are simply too many. In fact, it is estimated that users only pay attention to 5% of their notifications. This means that when a package is stolen or a car is burglarized, users often miss the real-time notification—only to find out about the incident after the fact. All of this will soon change with AI-based behavior analysis, predictive security, and real-time meaningful alerts. Predictive monitoring while safeguarding user privacy These days, consumers are putting more emphasis on privacy and have legitimate concerns about being recorded while in their homes. Soon, with AI advancements at the chip level, families will be able to select user apps that provide monitoring without the need to stream video to a company server, or they'll have access to apps that record activity but obscure faces. Devices will have the ability to only send alerts according to specific criteria. If, for example, an elderly parent being monitored seems particularly unsteady one day or seems especially inactive, an application could alert the responsible family member and suggest that they check in. By analyzing the elderly parent's behavior, the application could also predict a potential fall and trigger an audio alert for the person and also the family. AI-based behavior analysis Ability to analyze massive amounts of data locally and identify trends is a key advantage of AI at the edge The ability to analyze massive amounts of data locally and identify trends or perform searches is a key advantage of AI at the edge, for both individuals and neighborhoods. For example, an individual might be curious as to what animal is wreaking havoc in their backyard every night. In this case, they could download a "small animal detector" app to their camera which would trigger an alert when a critter enters their yard. The animal could be scared off via an alarm and—armed with video proof—animal control would have useful data for setting a trap. Edge cameras A newly emerging category of "neighborhood watch" applications is already connecting neighbors for significantly improved monitoring and safety. As edge cameras become more commonplace, this category will become increasingly effective. The idea is that if, for example, one neighbor captures a package thief, and then the entire network of neighbors will receive a notification and a synopsis video showing the theft. Or if, say, there is a rash of car break-ins and one neighbor captures video of a red sedan casing their home around the time of a recent incident, an AI vision-based camera could be queried for helpful information: Residential monitoring and security The camera could be asked for a summary of the dates and times that it has recorded that particular red car. A case could be made if incident times match those of the vehicle's recent appearances in the neighborhood. Even better, if that particular red car was to reappear and seems (by AI behavior analysis) to be suspicious, alerts could be sent proactively to networked residents and police could be notified immediately. Home monitoring in 2020 will bring positive change for users when it comes to monitoring and security, but it will also bring some fun. Consumers will, for example, be able to download apps that do things like monitor pet activity. They might query their device for a summary of their pet's "unusual activity" and then use those clips to create cute, shareable videos. Who doesn't love a video of a dog dragging a toilet paper roll around the house? AI at the Edge for home access control Home access control via biometrics is one of many new edge-based use cases that will bring convenience to home monitoring Home access control via biometrics is one of many new edge-based use cases that will bring convenience to home monitoring, and it's an application that is expected to take off soon. With smart biometrics, cameras will be able to recognize residents and then unlock their smart front door locks automatically if desired, eliminating the need for keys. And if, for example, an unauthorized person tries to trick the system by presenting a photograph of a registered family member's face, the camera could use "3D liveness detection" to spot the fake and deny access. With these and other advances, professional monitoring service providers will have the opportunity to bring a new generation of access control panels to market. Leveraging computer vision and deep neural networks Ultimately, what camera makers strive for is customer engagement and customer loyalty. These new use cases—thanks to AI at the edge—will make home monitoring devices more useful and more engaging to consumers. Leveraging computer vision and deep neural networks, new cameras will be able to filter out and block false alerts, predict incidents, and send real-time notifications only when there is something that the consumer is truly interested in seeing. AI and computer vision at the edge will enable a new generation of cameras that provide not only a higher level of security but that will fundamentally change the way consumers rely on and interact with their home monitoring devices.
Avigilon Introduces Avigilon Control Center With AI-powered Facial Recognition Technology For Commercial Video Management Software
Avigilon Corporation, a Motorola Solutions company, announced the newest version of its video management software, Avigilon Control Center (ACC) 7.4, which incorporates artificial intelligence-powered facial recognition technology. The new "appearance alerts" capability will help commercial organizations, such as educational institutions and hospitals, accelerate response times by identifying people of interest in enterprise settings. For example, the technology can alert the security team at a local high school when a banned or flagged individual has entered the campus. People of interest are identified based on a secure, controlled watch list created and maintained by authorized users at the commercial organization. For organizations that use the new ACC software and licence their Avigilon cameras for facial recognition, cameras will seek to identify potential matches based on the watch list. If a potential match is found, the user is alerted within the ACC software, and security personnel can then determine whether further investigation or action is necessary. Facial recognition technology It's important to note that we view facial recognition as an aid that can improve the decision-making of the user" "Our latest ACC software delivers substantial benefits to our commercial customers by offering facial recognition technology in a secure and controlled manner," said John Kedzierski, Senior Vice President, Video Security Solutions, Motorola Solutions. "The appearance alerts capability enables our customers to move from a reactive approach – staring at a wall of video feeds where critical information can be easily missed – to a proactive approach that brings important information directly to authorized users so they can make better-informed decisions." "It's important to note that we view facial recognition as an aid that can improve the decision-making of the user – it does not make consequential decisions or initiate actions on its own. We refer to this approach as 'human in the loop,' and it is foundational to the way we apply AI," added Kedzierski. Responsible use of artificial intelligence ACC's new facial recognition capabilities reflect Motorola Solutions' commitment to the responsible use of artificial intelligence as well as individual privacy rights. Data stewardship is integral to these new capabilities, and we build compliance controls into our products to support this. For example, user authentication is required for these capabilities, audit logs of user actions are generated, data retention periods for the watch list can be specified within the application, and records can be expunged or deleted on demand as well as verified through auditing and reporting. Data is locally hosted, owned and controlled by the business or school. The data used to train the AI algorithms is also thoroughly evaluated, ensuring sufficient quantity, quality and diversity to ensure high accuracy and consistent performance.
Avigilon Releases ACM 6 System To Enhance Video Security And Access Control System
Avigilon Corporation (Avigilon), a Motorola Solutions company, announces the release of the Avigilon Access Control Manager (ACM) 6 system. ACM™ 6 introduces a new model for ordering and delivering end-customer licenses by simplifying how they are issued, distributed and managed. This new process will have customers up and running faster, helping to increase efficiencies. ACM 6 promotes ease of deployment by including default door and wiring templates, support for large card formats and extended support for Mercury controllers. New Concept For Managing Access Control The unification feature of ACM and ACC™ leverages the power of Avigilon Appearance Search™ technology The ACM system integrates with the Avigilon Control Center (ACC) video management software seamlessly, allowing users to search for a person using their ACM cardholder information to view video clips of related door activity. The unification feature of ACM and ACC™ leverages the power of Avigilon Appearance Search™ technology, which makes it possible to search for a person of interest based on their identity name directly from the ACC interface. This allows customers to secure their facility faster and more efficiently. Avigilon launches new concept for managing access control that offers streamlined ordering and licensing delivery system. "The ACM system is transformational in its ability to integrate with ACC software, offering users a seamless solution for both video security and access control," said John Kedzierski, senior vice president, Video Security Solutions at Motorola Solutions. "Combined with greater licensing flexibility, this unification makes ACM a streamlined solution to meet the needs of our customers and end-users."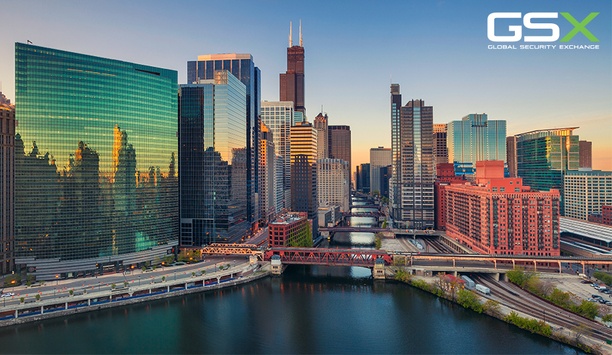 GSX 2019 Review: Emphasizing Integration, Focusing On Customer Outcomes
Many exhibitors at GSX 2019 saw the show as a success, despite slower booth traffic on the second and third days. According to show sponsor ASIS International, there were more than 20,000 registrants from 125 countries around the world, including those who attended the conference as well as the exhibition. Exhibitors definitely put their best feet forward, enthusiastically promoting their technology breakthroughs, but how convincing were they? The comments from at least one attendee – a large corporate end user who represents a key demographic for show organizers – bluntly suggest that healthy skepticism was on display side-by-side with the promotional energy in play.On this floor, there are some lies being given out. Ask the tough questions, make the exhibitors show you" "On this floor, there are some lies being given out," said Rudy A. Wolter, CTO, Security and Investigative Services for Citigroup, a financial services corporation. He advised fellow attendees to "listen for them, ferret them out, ask the tough questions. Make [the exhibitors] show you." "Don't be afraid to ask these men and women questions," added Wolter. "Don't be afraid to challenge them. If you don't challenge them, they're not getting any better which means we aren't getting any better. At the end of the day, they're the leaders; they're the ones making change; they're the ones touching systems; they're the ones helping integration." Banking security with Verint At Citigroup, Wolter oversees 1,300 bank branches in North America that use Verint systems, including 23,000 cameras tied into a single command center. Skepticism aside, Wolter also provided evidence that even tough customers can be brought around. Specifically, he is sold on Verint: "When you have a problem, this company listens," he told attendees at a Verint gathering on the show floor. New at GSX 2019 is the Verint Video Investigator, which is software that empowers investigators to quickly find the data they need to identify security threats in near real-time. In all, Verint serves in excess of 2,300 individual financial institutions, with tens of thousands of branches. Wolter was one of several end users willing to sing their praises publicly. Other GSX exhibitors were also proud to have their own real-world success stories. Placing the emphasis on outcomes At GSX, I heard more than once that outcomes are more important than technologies. Customers don't want to hear about technologies, but rather about what those technologies can do for them. Avigilon, now a subsidiary of Motorola Solutions, is another company that is focused on outcomes rather than technology per se. "Instead of focusing on megapixels and terabytes, the end user is focused on perimeter security, loss prevention and risk management," says John Kedzierski, Sr. VP of Video Solutions at Motorola Solutions. "We are working to provide that outcome." The end user is focused on perimeter security, loss prevention and risk management" How operators work to ensure outcomes is another aspect that is changing, says Kedzierski. "Watching video is obsolete," he says. Using Avigilon's new system, the operator instead is looking at color-coded hexagons; one color means motion, another means an analytic event. Operators click on various hexagons to view video. Also at GSX 2019, Avigilon featured its new H5A camera line, with expanded object classification analytics, detailed object detection, and tracking in crowded scenes; and focused on the Avigilon Blue cloud system. They are working to make every camera capable of detecting faces, which can be matched to a watch list. How technology addresses marketplace changes Addressing the changing marketplace was another GSX theme. As the workplace changes, ASSA ABLOY Americas is adapting its technology to address new employment practices such as "hot-desking," and remote and mobile workers, says Peter Boriskin, Chief Technology Officer. Systems have to be able both to protect assets and also to provide flexibility to accommodate the changing workforce, he said. Corporate acquisitions are directly expanding the capabilities that ASSA ABLOY brings to the market. For example, they recently acquired Luxer One, a locker company that enables secure delivery of packages without customers needing to stand in line or wait for service. Deliveries can be made in seconds. Peter Boriskin of ASSA ABLOY Americas led a booth tour, including new power capabilities gained in the acquisition of LifeSafety Power Another recent ASSA ABLOY acquisition is LifeSafety Power, which is expanding the company's capability to provide proactive data on wired systems by tracking power usage. For example, a spike in current might mean a problem with a component. Compiling "intelligent triggers" enables creation of a dashboard to provide analytics of wired systems. ASSA ABLOY has also been devising predictive analytics of wireless locks to predict battery life, for instance, and to address other maintenance challenges. "We want to know what's going on at a door without visiting it," says Boriskin. New exhibitors make their mark New exhibitors were part of the GSX mix. One new exhibitor was Vaion. It's their first trade show after launching at IFSEC in London in June. Vaion combines a small camera portfolio with on-premise servers and software managed through the cloud for an end-to-end solution. Tormod Ree, co-founder and CEO, calls it a "hybrid cloud delivery model". Vaion is also a "more proactive security model," said Ree. Video is analyzed for anomalies, and the server "learns" what is normal and not normal. The system provides alerts and notifications, occupancy counting and traffic control, among other features. And "overlays" are employed to present information on a map. Vaion can highlight video that is more likely to be relevant and prioritize feeds that have more activity. Vaion designs the hardware, which is manufactured in Taiwan. Vaion was a first-time exhibitor at GSX 2019 with their end-to-end video system; Tomod Ree is co-founder and CEO Gunshot detection technology EAGL Technology displayed their "Firefly" gunshot detection technology at GSX 2019. Based on technology originally developed for use in the military for sniper detection, the U.S. Department of Energy adapted it to civilian uses after the Sandy Hook School shooting. Boaz Raz, CEO, said the technology is the "most advanced and affordable, wireless for use indoors or outdoors, and it can control doors and cameras". It doesn't "listen" for gunshots like some competitors; rather it measures energy for "6 sigma" accuracy (almost 100%). Defining, and redefining, end-to-end solutions End-to-end solutions were all the rage at GSX 2019, but Allied Universal was one exhibitor that pondered what, exactly, is an end-to-end solution? It means different things to different people. For example, a video company's end-to-end solution would not include access control. When Allied Universal claims to offer an end-to-end solution, they mean it in the broadest definition of the term, including all security systems deployed for a customer as well as the important human element (i.e., manguarding). "The industry's emphasis on 'end-to-end' doesn't encompass a full solution," says Mike Mullison, Allied Universal's Chief Information Officer. "When somebody uses the term end-to-end, you have to ask: What's at both ends?" The lines between cyber and physical threats are blurring. Clients want full-service solutions" "The lines between cyber and physical threats are blurring," adds Mullison. "Clients want full-service solutions." Allied Universal is adding new technology elements to its offering, and Mullison says "the next phase of growth will be fueled by technology." Allied Universal recently introduced the Heliaus product, a smart phone app that accesses an analytics engine to predict outcomes and prescribe optimum responses. It literally puts technology in a security guard's hand. One customer has found that use of the technology resulted in a 20% reduction in safety and security incidents. The latest in access control among exhibitors In addition to video, access control had a big profile at GSX 2019, as evidenced by ASSA ABLOY America and many other companies. Another example is SALTO Systems, featuring its new NEO cylinder for wireless access control and the SALTO Virtual Network (SVN); the SVN-Flex extends and increases the number of updating points directly to the door. The SVN-Flex extends and increases the number of updating points directly to the door The compact SALTO NEO Cylinder is designed for doors where fitting an electronic escutcheon is not possible or required and can be installed on standard doors, server racks, gates, cabinets, electric switches, or sliding doors. Low energy consumption results in 110,000 cycles with just one set of batteries. Other SALTO products are SALTO KS (Keys as a Service); SALTO BLUEnet Wireless for Bluetooth RF-driven real-time control of doors; the XS4 One Deadlatch stand-alone electronic lock; and JustIN Mobile, which replaces the need for an access card by securely sending a mobile key Over the Air (OTA) to an iOS or Android device from SALTO's ProAccess SPACE management software. The next step in integration A new company reflecting the GSX emphasis on integration is Security and Safety Things (SAST), which is still in launch mode but expects to have its first pilot customers in the Q4. The first camera vendors embracing the SAST platform will have cameras for sale at ISC West in the spring. SAST is creating an Internet of Things (IoT) platform for the next generation of security cameras. The SAST App Store will allow developers to build and market new applications, similar to today's app stores for smartphones.SAST is creating an IoT platform for the next generation of security cameras "SAST is a technology platform, but it is also a business platform and a relationship platform," said Emmanuel Ventadour, VP Sales and Marketing. For app developers, SAST also provides non-technical commercial services (i.e., easing their route to market.) Hartmut Schaper, CEO, emphasizes the "openness" of the company. Even though they are a spinoff of Bosch, they are treating every camera manufacturer equally, he says. For integrators, the use of apps can expand their field of play. Apps will empower integrators to use video for more business processes – not just security – and expand their reach with customers, says Schaper. From skepticism to sales There were plenty of product claims at GSX to feed the skepticism of even the toughest of potential customers. Fortunately, product claims were only the beginning of conversations with attendees at this year's show. No doubt manufacturers were put through their paces more than once, and a few of them even came out on the other side with potential new business to show for their efforts. That's the true measure of success at GSX 2019, or any trade show. Click here to read our reviews from Day One and Day Two of the show.