Bosch IP Network Cameras
(71)
Browse IP Network Cameras
IP Dome camera products updated recently
We Have The Technology To Make Society Safer – How Long Can We Justify Not Using It?
While the application of facial recognition within both public and private spheres continues to draw criticism from those who see it as a threat to civil rights, this technology has become extremely commonplace in the lives of iPhone users. It is so prevalent, in fact, that by 2024 it is predicted that 90% of smartphones will use biometric facial recognition hardware. CCTV surveillance cameras Similarly, CCTV is a well-established security measure that many of us are familiar with, whether through spotting images displayed on screens in shops, hotels and offices, or noticing cameras on the side of buildings. It is therefore necessary we ask the question of why, when facial recognition is integrated with security surveillance technology, does it become such a source of contention? It is not uncommon for concerns to be voiced against innovation. History has taught us that it is human nature to fear the unknown, especially if it seems that it may change life as we know it. Yet technology is an ever-changing, progressive part of the 21st century and it is important we start to shift the narrative away from privacy threats, to the force for good that LFR (Live Facial Recognition) represents. Live Facial Recognition (LFR) We understand the arguments from those that fear the ethics of AI and the data collection within facial recognition Across recent weeks, we have seen pleas from UK organizations to allow better police access to facial recognition technology in order to fight crime. In the US, there are reports that LAPD is the latest police force to be properly regulating its use of facial recognition to aid criminal investigations, which is certainly a step in the right direction. While it is understandable that society fears technology that they do not yet understand, this lack of knowledge is exactly why the narrative needs to shift. We understand the arguments from those that fear the ethics of AI and the data collection within facial recognition, we respect these anxieties. However, it is time to level the playing field of the facial recognition debate and communicate the plethora of benefits it offers society. Facial recognition technology - A force for good Facial recognition technology has already reached such a level of maturity and sophistication that there are huge opportunities for it to be leveraged as a force for good in real-world scenarios. As well as making society safer and more secure, I would go as far to say that LFR is able to save lives. One usage that could have a dramatic effect on reducing stress in people with mental conditions is the ability for facial recognition to identify those with Alzheimer's. If an older individual is seemingly confused, lost or distressed, cameras could alert local medical centers or police stations of their identity, condition and where they need to go (a home address or a next of kin contact). Granted, this usage would be one that does incorporate a fair bit of personal data, although this information would only be gathered with consent from each individual. Vulnerable people could volunteer their personal data to local watchlists in order to ensure their safety when out in society, as well as to allow quicker resolutions of typically stressful situations. Tracking and finding missing persons Another possibility for real world positives to be drawn from facial recognition is to leverage the technology to help track or find missing persons, a lost child for instance. The most advanced forms of LFR in the market are now able to recognize individuals even if up to 50% of their face is covered and from challenging or oblique angles. Therefore, there is a significant opportunity not only to return people home safely, more quickly, but also reduce police hours spent on analyzing CCTV footage. Rapid scanning of images Facial recognition technology can rapidly scan images for a potential match Facial recognition technology can rapidly scan images for a potential match, as a more reliable and less time-consuming option than the human alternative. Freed-up officers could also then work more proactively on the ground, patrolling their local areas and increasing community safety and security twofold. It is important to understand that these facial recognition solutions should not be applied to every criminal case, and the technology must be used responsibly. However, these opportunities to use LFR as force for good are undeniable. Debunking the myths One of the central concerns around LFR is the breach of privacy that is associated with 'watchlists'. There is a common misconception, however, that the data of every individual that passes a camera is processed and then stored. The reality is that watch lists are compiled with focus on known criminals, while the general public can continue life as normal. The very best facial recognition will effectively view a stream of blurred faces, until it detects one that it has been programmed to recognize. For example, an individual that has previously shoplifted from a local supermarket may have their biometric data stored, so when they return to that location the employees are alerted to a risk of further crimes being committed. Considering that the cost of crime prevention to retailers in recent years has been around £1 billion, which therefore impacts consumer prices and employee wages, security measures to tackle this issue are very much in the public interest. Most importantly, the average citizen has no need to fear being 'followed' by LFR cameras. If data is stored, it is for a maximum of 0.6 seconds before being deleted. Privacy Privacy is ingrained in facial recognition solutions, yet it seems the debate often ignores this side of the story Privacy is ingrained in facial recognition solutions, yet it seems the debate often ignores this side of the story. It is essential we spend more time and effort communicating exactly why watchlists are made, who they are made for and how they are being used, if we want to de-bunk myths and change the narrative. As science and technology professionals, heading up this exciting innovation, we must put transparency and accountability at the center of what we do. Tony Porter, former Surveillance Camera Commissioner and current CPO at Corsight AI, has previously worked on developing processes that audit and review watch lists. Such restrictions are imperative in order for AI and LFR to be used legally, as well as ethically and responsibly. Biometrics, mask detection and contactless payments Nevertheless, the risks do not outweigh the benefits. Facial recognition should and can be used for good in so many more ways than listed above, including biometric, contactless payments, detecting whether an individual is wearing a facemask and is therefore, safe to enter a building, identifying a domestic abuse perpetrator returning to the scene of a crime and alerting police. There are even opportunities for good that we have not thought of yet. It is therefore not only a waste not to use this technology where we can, prioritising making society a safer place, it is immoral to stand by and let crimes continue while we have effective, reliable mitigation solutions.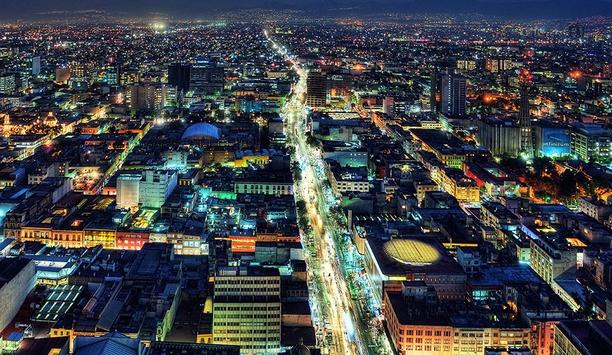 Safety In Smart Cities: How Video Surveillance Keeps Security Front And Center
Urban populations are expanding rapidly around the globe, with an expected growth of 1.56 billion by 2040. As the number of people living and working in cities continues to grow, the ability to keep everyone safe is an increasing challenge. However, technology companies are developing products and solutions with these futuristic cities in mind, as the reality is closer than you may think. Solutions that can help to watch over public places and share data insights with city workers and officials are increasingly enabling smart cities to improve the experience and safety of the people who reside there. Rising scope of 5G, AI, IoT and the Cloud The main foundations that underpin smart cities are 5G, Artificial Intelligence (AI), and the Internet of Things (IoT) and the Cloud. Each is equally important, and together, these technologies enable city officials to gather and analyze more detailed insights than ever before. For public safety in particular, having IoT and cloud systems in place will be one of the biggest factors to improving the quality of life for citizens. Smart cities have come a long way in the last few decades, but to truly make a smart city safe, real-time situational awareness and cross-agency collaboration are key areas which must be developed as a priority. Innovative surveillance cameras with integrated IoT Public places need to be safe, whether that is an open park, shopping center, or the main roads through towns Public places need to be safe, whether that is an open park, shopping center, or the main roads through towns. From dangerous drivers to terrorist attacks, petty crime on the streets to high profile bank robberies, innovative surveillance cameras with integrated IoT and cloud technologies can go some way to helping respond quickly to, and in some cases even prevent, the most serious incidents. Many existing safety systems in cities rely on aging and in some places legacy technology, such as video surveillance cameras. Many of these also use on-premises systems rather than utilising the benefits of the cloud. Smart programming to deliver greater insights These issues, though not creating a major problem today, do make it more challenging for governments and councils to update their security. Changing every camera in a city is a huge undertaking, but in turn, doing so would enable all cameras to be connected to the cloud, and provide more detailed information which can be analyzed by smart programming to deliver greater insights. The physical technologies that are currently present in most urban areas lack the intelligent connectivity, interoperability and integration interfaces that smart cities need. Adopting digital technologies isn't a luxury, but a necessity. Smart surveillance systems It enables teams to gather data from multiple sources throughout the city in real-time, and be alerted to incidents as soon as they occur. Increased connectivity and collaboration ensures that all teams that need to be aware of a situation are informed instantly. For example, a smart surveillance system can identify when a road accident has occurred. It can not only alert the nearest ambulance to attend the scene, but also the local police force to dispatch officers. An advanced system that can implement road diversions could also close roads around the incident immediately and divert traffic to other routes, keeping everyone moving and avoiding a build-up of vehicles. This is just one example: without digital systems, analyzing patterns of vehicle movements to address congestion issues could be compromised, as would the ability to build real-time crime maps and deploy data analytics which make predictive policing and more effective crowd management possible. Cloud-based technologies Cloud-based technologies provide the interoperability, scalability and automation Cloud-based technologies provide the interoperability, scalability and automation that is needed to overcome the limitations of traditional security systems. Using these, smart cities can develop a fully open systems architecture that delivers interoperation with both local and other remote open systems. The intelligence of cloud systems can not only continue to allow for greater insights as technology develops over time, but it can do so with minimal additional infrastructure investment. Smart surveillance in the real world Mexico City has a population of almost 9 million people, but if you include the whole metropolitan area, this number rises sharply to over 21 million in total, making it one of the largest cities on the planet. Seven years ago, the city first introduced its Safe City initiative, and ever since has been developing newer and smarter ways to keep its citizens safe. In particular, its cloud-based security initiative is making a huge impact. Over the past three years, Mexico City has installed 58,000 new video surveillance cameras throughout the city, in public spaces and on transport, all of which are connected to the City's C5 (Command, Control, Computers, Communications and Citizen Contact) facility. Smart Cities operations The solution enables officers as well as the general public to upload videos via a mobile app to share information quickly, fixed, body-worn and vehicle cameras can also be integrated to provide exceptional insight into the city's operations. The cloud-based platform can easily be upgraded to include the latest technology innovations such as license plate reading, behavioral analysis software, video analytics and facial recognition software, which will all continue to bring down crime rates and boost response times to incidents. The right cloud approach Making the shift to cloud-based systems enables smart cities to eliminate dependence on fiber-optic connectivity and take advantage of a variety of Internet and wireless connectivity options that can significantly reduce application and communication infrastructure costs. Smart cities need to be effective in years to come, not just in the present day, or else officials have missed one of the key aspects of a truly smart city. System designers must build technology foundations now that can be easily adapted in the future to support new infrastructure as it becomes available. Open system architecture An open system architecture will also be vital for smart cities to enhance their operations For example, this could include opting for a true cloud application that can support cloud-managed local devices and automate their management. An open system architecture will also be vital for smart cities to enhance their operations and deliver additional value-add services to citizens as greater capabilities become possible in the years to come. The advances today in cloud and IoT technologies are rapid, and city officials and authorities have more options now to develop their smart cities than ever before and crucially, to use these innovations to improve public safety. New safety features Though implementing these cloud-based systems now requires investment, as new safety features are designed, there will be lower costs and challenges associated with introducing these because the basic infrastructure will already exist. Whether that's gunshot detection or enabling the sharing of video infrastructure and data across multiple agencies in real time, smart video surveillance on cloud-based systems can bring a wealth of the new opportunities.
Biometrics Provides Industries With Security, Access Control And Data Protection
Several major players vigorously employ biometric recognition technologies around the globe. Governments use biometrics to control immigration, security, and create national databases of biometric profiles. Being one of the most striking examples, the Indian Aadhaar includes face photos, iris, and fingerprints of about 1.2 billion people. Financial institutions, on their part, make use of biometrics to protect transactions by confirming a client's identity, as well as develop and provide services without clients visiting the office. Besides, biometric technology ensures security and optimizes passenger traffic at transport facilities and collects data about customers, and investigates theft and other incidents in retail stores. Widespread use of biometrics Business, which suddenly boosted the development of biometrics, is an active user of biometric technology Business, which suddenly boosted the development of biometrics, is another active user of biometric technology. Industries choose biometric systems, as these systems are impossible to trick in terms of security, access control, and data protection. Being in demand in business, these three tasks are also relevant for the industry. However, the use of biometrics at industrial sites is discussed unfairly seldom. Therefore, it is the face identification that is the most convenient there, as workers often use gloves, or their hands may be contaminated, and the palm pattern is distorted by heavy labor. All these features make it difficult to recognize people by fingerprints or veins and significantly reduce identification reliability. Therefore, industries seek facial recognition solutions. Thus, let us demonstrate the application of face recognition technology at different enterprises, regardless of the area. Facial recognition use in incident management Facial biometric products are known to automate and improve the efficiency of security services by enriching any VMS system. These systems provide an opportunity of instantly informing the operator about recognized or unrecognized people, and their list membership, as well as save all the detected images for further security incident investigation. Furthermore, some sophisticated facial biometric systems even provide an opportunity to build a map of the movements of specific people around a site. Besides, it is relevant not only for conducting investigations but also in countering the spread of the COVID-19 virus. Identifying and tracking COVID-19 positive cases Therefore, if an employee or visitor with a positive COVID-19 test enters a facility, the system will help to track his/her movement and identify his/her specific location. It will also help to take the necessary measures for spot sanitary processing. Thus, the introduction of biometric facial recognition at the industrial enterprise can improve and speed up the incidents' response and investigations without spending hours watching the video archive. Access control system to secure physical assets The right access control system can help industries secure physical and informational assets The right access control system can help industries secure physical and informational assets, cut personnel costs, and keep employees safe. Facial recognition systems may enrich access control systems of any company by providing more security. As biometric characteristics, by which the system assesses the compliance of a person with the available profiles in the database, cannot be faked or passed. The human factor is also reduced to zero, due to the fact that while identity documents can be changed, the inspector can make a mistake or treat his/her task carelessly, be in collusion with an intruder, the biometric system simply compares a person in front of the camera with the biometric profiles database. Biometric facial identification software For example, RecFaces product Id-Gate, a specialized software product for reliable access control to the site, checks the access rights by using biometric facial identification alone or in conjunction with traditional IDs (electronic passes, access keys, etc.), which means that there is almost a zero probability of passing to the site by someone else's ID. The access control system's functionality allows one to strictly account the number and time of all the facility's visitors and also track their movement. When unauthorized access is attempted or a person from the stop list is detected, Id-Gate sends an automatic notification to the access control system and operator. Enhanced data and information security Even despite the division of access to different industrial enterprise areas, the security service needs to provide independent information system security. Employees with the same facility access rights may have different access rights to data. However, in that case, a personal password is not enough, as an employee may forget it, write it down and leave it as a reminder, tell a colleague to do something for him/her during the vacation, or just enter it at another person's presence. Password-free biometric authentication systems make the procedure user-friendly and secure Password-free biometric authentication Password-free biometric authentication systems make the procedure user-friendly and secure. Such systems usually provide an option of two-step verification when successful password entry is additionally confirmed by biometric recognition. Hence, it is particularly relevant due to the current lockdown in many countries. To sum up, the application of biometric technologies solves several issues of the industry, such as: Optimizes and partially automates the work of the security service, as it provides reliable identification and verification of visitors/employees, reduces the amount of time spent on finding a person on video and making a map of his/her movements, without spending hours on watching video archive in case of investigation. Provides a high level of reliability and protection from unauthorized access to the enterprise and the information system. Provides a two-step verification of the user/visitor (including password and biometric data) and almost eliminates the risk of substitution of user data/ID.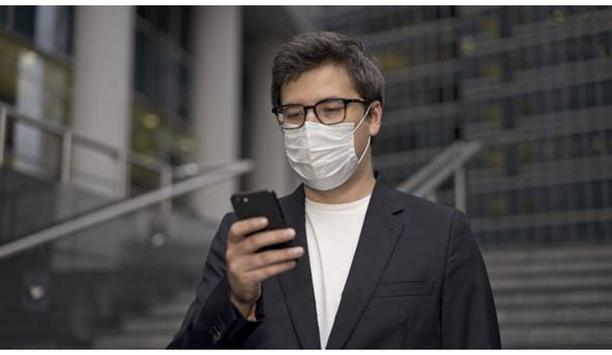 Bosch Security Systems Unveil Version 4.8 Of Its Building Integration System To Enable A Safe And Contactless Access Control Environment
Bosch Security Systems has released version 4.8 of its Building Integration System (BIS) which offers safe, touchless access control solutions to curb the spread of viruses like Covid-19. Secure access control solution BIS 4.8 supports biometric and mobile device authentication and provides building managers enhanced integration of fire panels and intrusion panels to ensure the security of buildings. The global COVID-19 pandemic has caused building operators to rethink their access control solutions In light of the global COVID-19 (coronavirus) pandemic, building operators need to rethink their access control solutions. Instead of systems that require physical touch and thereby increase the risk of virus transmission, contactless solutions that still meet the highest security guidelines are preferable. BIS 4.8, Building Integration System In response to these requirements, BIS 4.8 expands on the trusted features and benefits of version 4.7 to now work with three different touchless solutions that safeguard personal health: Face recognition - BIS 4.8 has been redesigned to work with the face recognition solution from Idemia. The face recognition device obtains a biometric scan from a safe distance and matches facial features with credentials in an encrypted database. Doors and gates open via the BIS Access Engine and the Bosch Access Modular Controller (AMC2). Touchless fingerprint readers - Integrated with Idemia's Morphowave reader, BIS 4.8 controls access via a touchless fingerprint scan. A simple wave of the hand in front of the touchless sensor triggers a 3D scan of four fingers. Access rights are confirmed within less than one second by the system's fingerprint database for a clean and highly secure solution. Access via mobile phones - In conjunction with the mobile access control solutions from STid and HID, BIS 4.8 allows users to use their mobile phone instead of a card for access at the secure reader. For STid's Mobile ID, the method requires a STid reader, while a Bosch Lectus secure reader works with HID's Mobile Access solution. Users only need to install an app to verify access rights and use the safe, wireless technology. Aside from facilitating contactless access, all three solutions are also intuitive, quick and convenient compared to keycards and similar methods as there is no need to carry an access card or remember a password in order to gain entry to a building or area. Seamless fire and intrusion panel integration Combining BIS 4.8 with Bosch B and G Series intrusion panels unlock a new level of convenience Combining BIS 4.8 with Bosch B and G Series intrusion panels or MAP 5000 panels unlocks a new level of convenience. Users require only one authorization badge to control two systems. Disarming areas of the intrusion system and granting access can be realized with the same badge on the same reader, without entering a PIN code for easy, one-step authorization. Improved flexibility and efficiency With the introduction of version 4.8, BIS continues to unify the management of multiple security and safety domains and maximize flexibility for key customer requirements. New features include: Integration of the latest Bosch Avenar 2000 and 8000 fire panels and peripherals, along with command and control via BIS, with devices and status shown on maps, and events managed more intuitively via an alarm list. User authorization for Bosch B and G Series intrusion panels are managed directly within BIS for up to 2,000 users on as many as 25 intrusion panels, instead of handling authorizations separately on each of the 25 panels. Central overview of all existing access and B and G Series intrusion authorisations for the complete installation within one system. With these updates, BIS 4.8 helps operators meet the health and safety demands of the new reality without compromising on functionality and security. As a centralized platform for operational building management, the new version of BIS offers greater convenience, flexibility, and efficiency.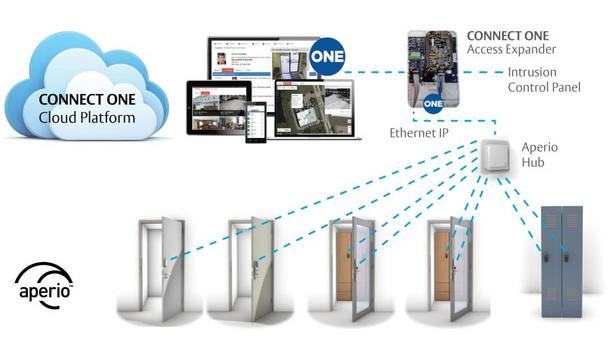 ASSA ABLOY Integrates Aperio Wireless Lock Technology With Connect ONE Platform From Connected Technologies
ASSA ABLOY Opening Solutions completed the integration of their Aperio® wireless lock technology with the Connect ONE® cloud-hosted management platform from Connected Technologies, Monument, Colo. Connect ONE manages all connected customer devices, including wireless and hardwired locks, access control, intrusion, video surveillance, critical environmental monitoring and energy management from a single interface. "We're excited to present this integration with industry leading ASSA ABLOY Aperio wireless devices to Connect ONE dealers," said Mike Simon, Managing Partner of Connected Technologies. Global wireless platform "Now, dealers can easily expand their services to more doors and offer new protection possibilities that save installation time and money. In addition, the Aperio/Connect ONE integration works with popular Bosch, DMP, ELK and Honeywell Vista panels so they can be up and running with new specs quickly." The Aperio integration offers Connect ONE customers an easy way to connect additional wireless locks to new and existing installations. Aperio is a global wireless platform that works with extensive locking hardware options from ASSA ABLOY Group brands, offering the flexibility to address a variety of applications throughout any facility. The platform uses wireless communication (IEEE 802.15.4) between the lock and an Aperio hub to provide real-time communication to the access control system, simplifying installation and reducing costs. Encrypted wireless connection The integration also allows for a mapped hardwired relay output to initiate an auxiliary control upon access Aperio wireless locks map directly to the intrusion areas for an immediate armed status review to deny access when armed and can also disarm intrusion with proper authority upon granted access at the lock. Since the wireless locks are highly integrated with the control panel, user permissions are applied exactly the same for hardwired readers, allowing for a mix of wireless and hardwired reader/locks without additional set-up complexity. The integration also allows for a mapped hardwired relay output to initiate an auxiliary control upon access and a relay output to control an external door opener. Aperio locks use an encrypted wireless connection to an Aperio IP hub; each hub can communicate to a maximum of 64 locks. Highly flexible solution "Connect ONE offers a simple, scalable solution that complements the Aperio offering perfectly," stated Mark Duato, Executive Vice President, Aftermarket, ASSA ABLOY Opening Solutions Americas. "This integration will offer dealers and end-users a highly flexible solution for comprehensive access management." Connect One's ScanPass® Mobile Credential smartphone control is also supported with the integration, eliminating the need for card or fob credentials. Dealers can contact ASSA ABLOY to become certified to offer Aperio locks, which come in a variety of form factors and can be purchased through ASSA ABLOY Authorized Channel Partners.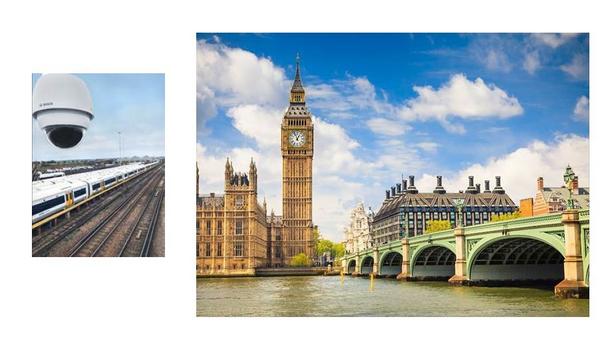 Bosch Security Systems Protect Unmanned Train Depots On Southeastern Rail Network In The UK With Intelligent Video Analytics
One of the largest public train operators in the United Kingdom, Southeastern Rail Network, now relies on a smart video security solution from Bosch Security Systems to secure twelve train depots, including five unmanned locations, against theft and intrusion. The fully digital video surveillance system presents a significant upgrade to the British train operating company, which provides train services between London, Kent and parts of East Sussex and transports 6, 40,000 passengers each weekday on its 392 trains. built-in Intelligent Video Analytics Powered by cameras featuring built-in Intelligent Video Analytics, the solution was installed and configured to the specific requirements at the train depots by Bosch integration partner, Taylor Technology Systems Ltd., over the course of six months. Video security system relies on machine learning algorithms to automatically sound alarms on security threats Fully operational at all twelve locations, the video security system relies on machine learning algorithms to automatically sound alarms on security threats, such as intruders and perimeter breaches. Beyond security applications, the system also tracks important metadata on the arrival times of trains, while also monitoring deliveries at the train depots, among other AI-assisted functions that it carries out. IP-based cameras with Starlight technology The cameras portfolio installed across the twelve depots replaces an analog legacy solution with IP-based security cameras from the Flexidome, Dinion, and Autodome product lines of Bosch Security Systems. These smart cameras include Bosch's Intelligent Video Analytics capabilities as a built-in feature, ensuring that the most relevant video data can be precisely applied to the requirements of the train depots. Because night-time security and surveillance is critical, especially at the five unmanned train depots on the network, the Bosch cameras rely on Starlight technology to provide full intelligent analytics at night and in low light levels. The Starlight technology supports color filtering down to a light level of only 0.0077 lux, so as to deliver detailed monochrome images where other cameras show no image at all, and guard against intruders and unauthorized entry around the clock. Featuring digital 'trip wire' to counter false alarms Highly resilient against false alarms, the smart cameras can detect movement at the perimeters of the train depots using a digital 'trip wire'. In case of a security breach, the system alerts Southeastern Rail Network's watch personnel, who can view live camera footage, as well as recordings of incidents for heightened situational awareness and total perimeter security. Instead of relying on the pre-configured capabilities, such as vehicle tracking and more, security personnel can also use the built-in camera trainer function to 'teach' new functionality, such as detecting certain types of objects or situations. Remote video recordings storage with Divar recorders Recordings from the depots are safely stored and managed remotely with Divar recorders in encrypted format As an integral part of this end-to-end Bosch security solution, recordings from the depots are safely stored and managed remotely, using Divar all-in-one recorders in encrypted format. When looking at the bigger picture, the video security solution adopted by Southeastern Rail Network is part of an industry-wide evolution from cameras as mere video capturing devices to smart sensors capable of collecting rich metadata. Insights beyond security This metadata unlocks unique insights beyond security, including video analytics at the train depots that support applications such as monitoring deliveries to onsite buildings, providing access to personnel and logging the arrival and departure times of incoming trains. The system thereby not only ensures that all train depots remain fully guarded and protected 24/7 against criminal access, but also provides a data-based foundation to keep efficiency gains and cost savings on track in the long run.
Related white papers
Security Investments Retailers Should Consider For Their 2021 Budget
Making Sense of Today's Security Camera Options
How To Get Buy-In From IT Departments On IP Video Installations