Axis Communications IP Network cameras
(76)
Browse Network / IP Cameras
IP camera products updated recently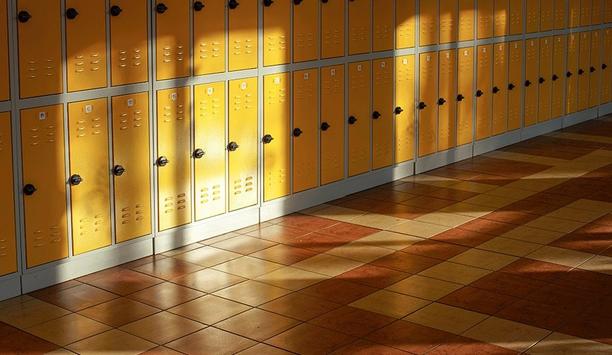 Back To School: Best Practices For A Holistic Approach To Security
In the past decade, we've seen an unfortunate increase in gun-related incidents on school campuses, making security and policy efforts a top priority for educational facilities nationwide. While the causes for this increase are hotly debated in and around the education community, the facts remain that specific steps can be taken to mitigate risks. To tackle this issue, officials from campus stakeholders, law enforcement officials, architects, and security personnel, have met to find solutions for protecting educational facilities. Further complicating matters, educational campuses are again tasked with mitigating health risks associated with COVID-19, as we head into the third pandemic school year. Video communication tools To safely reopen, new technologies and policies in many K-12 and higher education institutions have been released, with many searching for a way to leverage existing security infrastructure. Achieving both health safety and physical security requires an integrated approach—from all-around best practices, to video communication tools and enhanced security infrastructure. The simple intercom has been a security staple in the education market for many years A holistic approach is best to ensure the safety of students, staff, and visitors. The simple intercom has been a security staple in the education market for many years, but now in a pandemic-centric world, these devices provide a new set of required capabilities. Intercoms, once thought to be a basic security tool, can now be combined with video, offering users the ability to solve multiple pain points associated with COVID-19. Controlled access points In this article, we'll discuss some best practices for educational decision-makers, as well as how video intercoms can enhance overall security architecture. A school's first opportunity to mitigate threats lies in its ability to deter threats entering in the first place. This begins with ensuring policies, procedures, and equipment are all up to standard. Most campus shootings and other violent acts occur once the individual has made it through the front door of a building; putting the emphasis on controlled access points at key entries to add an extra barrier of safety between threats and students. While written policies help staff understand how visitors are approved for entry, they should also be informed of more simple items, such as why doors can't be left propped open, when to lockdown, or how to evacuate during an emergency. Physical security solutions The security industry has also created effective physical security solutions for protecting a campus Another best practice would be training staff to spot signs of distressed and potentially violent students, while providing ways to get help for them. When it comes to campus security, there is no one-size-fits-all approach, which is why security integrators should also be included in planning processes to tailor a custom solution for each campus to address its unique security needs. While best practices, including mental health screenings, stricter discipline codes, and faster law enforcement responses are all crucial to campus safety, the security industry has also created effective physical security solutions for protecting a campus—which includes enhanced two-way video and audio/visual communication solutions such as a video intercom. For years educational facilities have utilized intercoms to manage access, but now, it's more important than ever to ensure the safety of students and staff by thoroughly vetting all those who enter a building. Providing visual verification Long gone are the days of asking visitors to check in manually using a sign-in book, or simply walking into a school. Best practices now require the presence of a visitor management system (VMS), which is a more accurate and seamless way to manage access. Using a VMS, a campus could add its own custom watch list, which when properly implemented, can provide protection from abuse orders, custodial issues, and offer names and pictures of disgruntled former employees and students. Using a VMS, a campus could add its own custom watch list, which when properly implemented As security technology has become more sophisticated, so have intercom capabilities—extending far beyond what they used to be. Going further than a simple button and speaker system, when used in conjunction with an IP video system, intercoms provide visual verification that the person requesting access into a school building does indeed belong there. Contact tracing solutions Whether it's a student, parent, or staff member, verifying a person's identity and ensuring that the individual has proper credentials is key. Pairing an intercom with a camera allows for this important, real-time visual and audio communication between the front office and those requesting access. Additionally, intercoms can be used as contact tracing solutions by leveraging an audit trail in case of an outbreak. For example, if a number of students at a college or university all use a mobile app to gain access to a dormitory through an intercom system, in the event that someone tests positive for COVID-19, they are able to contact all students, staff, or visitors who frequent that building. IP video intercoms can assist in pandemic related and security use cases by limiting unnecessary human-to-human interaction and replacing that with remote management capabilities. Remote monitoring station Remote monitoring allows for eyes on a facility while personnel are not physically present There is increased flexibility when working from a mobile app, or remote monitoring station, especially for security directors or officers on educational campuses. For example, if a campus is not able to staff a lobby of a building or a dormitory, they can remotely manage access from a mobile device. This enables security personnel to access video feeds and directly communicate with students or staff requesting access into a building. Remote monitoring allows for eyes on a facility while personnel are not physically present, thus increasing overall security. It can also give the appearance of the building being occupied at all times, even when it's not. Another way an educational facility can leverage their video intercom system is to shift to mobile applications that offer a touchless way to gain access. Mobile application credential A mobile application removes the need for a physical key card and eliminates the potential of loss or theft of that access credential. It also allows for easy updating to credential status. For example, if a student, staff member or visitor is added to an 'access denied' list, security personnel can simply revoke a mobile application credential, versus having to track down a physical key and run the risk of copies or other issues. The importance of visual confirmation cannot be stressed enough when it comes to educational campuses The importance of visual confirmation cannot be stressed enough when it comes to educational campuses. Not only for security purposes to visually confirm identity, or screen for suspicious behaviors or other anomalies, simply having the ability to have a conversation with someone requesting access is vital. Better audio feedback There's been a shift in recent years, in some cases spurred by the pandemic, to focus on how existing technologies can meet the unique needs of students, staff and visitors. For example, intercoms allow for two-way video which is crucial for an individual who is deaf, or hearing impaired, who needs to communicate using sign language. Additionally, intercoms can be integrated with t-coil features, to allow for better audio feedback for those with hearing aids. The past few years have taught us that while best practices, attention to the mental wellbeing of students, enhanced security at main entry points, and exits are all important focuses, educational security needs to be holistic and comprehensive. From physical security risks, to potential pandemic-related outbreaks, to the regular day-to-day communication needs of all individuals, decision-makers recognize intercom systems easily address each unique need.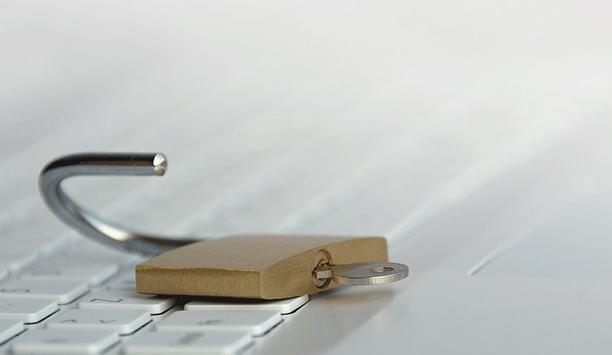 The Physical Side Of Data Protection
The impact of the COVID-19 pandemic has accentuated our digital dependency, on a global scale. Data centers have become even more critical to modern society. The processing and storage of information underpin the economy, characterized by a consistent increase in the volume of data and applications, and reliance upon the internet and IT services. Data centers classed as CNI As such, they are now classed as Critical National Infrastructure (CNI) and sit under the protection of the National Cyber Security Centre (NCSC), and the Centre for the Protection of National Infrastructure (CPNI). As land continues to surge in value, data center operators are often limited for choice, on where they place their sites and are increasingly forced to consider developed areas, close to other infrastructures, such as housing or industrial sites. Complex security needs One misconception when it comes to data centers is that physical security is straightforward One misconception when it comes to data centers is that physical security is straightforward. However, in practice, things are far more complex. On top of protecting the external perimeter, thought must also be given to factors, such as access control, hostile vehicle mitigation (HVM), protecting power infrastructure, as well as standby generators and localizing security devices to operate independently of the main data center. Face value How a site looks is more important than you may think. Specify security that appears too hostile risks blatantly advertising that you're protecting a valuable target, ironically making it more interesting to opportunistic intruders. The heightened security that we recommend to clients for these types of sites, include 4 m high-security fences, coils of razor wire, CCTV, and floodlighting. When used together in an integrated approach, it's easy to see how they make the site appear hostile against its surroundings. However, it must appear secure enough to give the client peace of mind that the site is adequately protected. Getting the balance right is crucial. So, how do you balance security, acoustics and aesthetics harmoniously? Security comes first These are essential facilities and as a result, they require appropriate security investment. Cutting corners leads to a greater long-term expense and increases the likelihood of highly disruptive attacks. Checkpoints Fortunately, guidance is available through independent accreditations and certifications, such as the Loss Prevention Certification Board's (LPCB) LPS 1175 ratings, the PAS 68 HVM rating, CPNI approval, and the police initiative - Secured by Design (SBD). Thorough technical evaluation and quality audit These bodies employ thorough technical evaluation work and rigorous quality audit processes to ensure products deliver proven levels of protection. With untested security measures, you will not know whether a product works until an attack occurs. Specifying products accredited by established bodies removes this concern. High maintenance Simply installing security measures and hoping for the best will not guarantee 24/7 protection. Just as you would keep computer software and hardware updated, to provide the best level of protection for the data, physical security also needs to be well-maintained, in order to ensure it is providing optimum performance. Importance of testing physical security parameters Inspecting the fence line may seem obvious and straightforward, but it needs to be done regularly. From our experience, this is something that is frequently overlooked. The research we conducted revealed that 63% of companies never test their physical security. They should check the perimeter on both sides and look for any attempted breaches. Foliage, weather conditions or topography changes can also affect security integrity. Companies should also check all fixtures and fittings, looking for damage and corrosion, and clear any litter and debris away. Accessibility When considering access control, speed gates offer an excellent solution for data centres. How quickly a gate can open and close is essential, especially when access to the site is restricted. The consequences of access control equipment failing can be extremely serious, far over a minor irritation or inconvenience. Vehicle and pedestrian barriers, especially if automated, require special attention to maintain effective security and efficiency. Volume control Data centers don't generally make the best neighbors. The noise created from their 24-hour operation can be considerable. HVAC systems, event-triggered security and fire alarms, HV substations, and vehicle traffic can quickly become unbearable for residents. Secure and soundproof perimeter As well as having excellent noise-reducing properties, timber is also a robust material for security fencing So, how do you create a secure and soundproof perimeter? Fortunately, through LPS 1175 certification and CPNI approval, it is possible to combine high-security performance and up to 28dB of noise reduction capabilities. As well as having excellent noise-reducing properties, timber is also a robust material for security fencing. Seamlessly locking thick timber boards create a flat face, making climbing difficult and the solid boards prevent lines of sight into the facility. For extra protection, steel mesh can either be added to one side of the fence or sandwiched between the timber boards, making it extremely difficult to break through. A fair façade A high-security timber fence can be both, aesthetically pleasing and disguise its security credentials. Its pleasant natural façade provides a foil to the stern steel bars and mesh, often seen with other high-security solutions. Of course, it's still important that fencing serves its primary purposes, so make sure you refer to certifications, to establish a product's security and acoustic performance. Better protected The value of data cannot be overstated. A breach can have severe consequences for public safety and the economy, leading to serious national security implications. Countering varied security threats Data centers are faced with an incredibly diverse range of threats, including activism, sabotage, trespass, and terrorism on a daily basis. It's no wonder the government has taken an active role in assisting with their protection through the medium of the CPNI and NCSC. By working with government bodies such as the CPNI and certification boards like the LPCB, specifiers can access a vault of useful knowledge and advice. This will guide them to effective and quality products that are appropriate for their specific site in question, ensuring it's kept safe and secure.
Seeing Eye To AI - How Smart Video Is Shaping The Edge
The evolution of smart video technology continues at pace. As in many other industries, the onset of the COVID-19 pandemic expedited timelines and the artificial intelligence (AI) video world is continuing its rapid evolution in 2021. As video demand and the use of AI to make sense of the visual data increase, the number of cameras and subsequent data produced are growing rapidly, and these are forcing the creation of new edge architectures. Cameras and AI in traffic management 'Smart factories' can leverage AI to detect flaws or deviations in the production line in real time In addition, a new generation of 'smart' use cases has developed. For example, in 'smart cities', cameras and AI analyze traffic patterns and adjust traffic lights, in order to improve vehicle flow, reduce congestion and pollution, and increase pedestrian safety. 'Smart factories' can leverage AI to detect flaws or deviations in the production line in real time, adjusting to reduce errors and implement effective quality assurance measures. As a result, costs can be greatly reduced through automation and earlier fault detection. Evolution of smart video The evolution of smart video is also happening alongside other technological and data infrastructure advancements, such as 5G. As these technologies come together, they're impacting how we architect the edge. And, they're driving a demand for specialized storage. Listed below are some of the biggest trends that we're seeing: Greater volume means greater quality The volume and variety of cameras continue to increase with each new advancement, bringing new capabilities. Having more cameras allow more to be seen and captured. This could mean having more coverage or more angles. It also means more real-time video can be captured and used to train AI. Quality also continues to improve with higher resolutions (4K video and above) Quality also continues to improve with higher resolutions (4K video and above). The more detailed the video, the more insights can be extracted from it. And, the more effective the AI algorithms can become. In addition, new cameras transmit not just one video stream, but also additional low-bitrate streams used for low-bandwidth monitoring and AI pattern matching. Smart cameras operate 24/7 Whether used for traffic management, security or manufacturing, many of these smart cameras operate 24/7, 365 days a year, which poses a unique challenge. Storage technology must be able to keep up. For one thing, storage has evolved to deliver high-performance data transfer speeds and data writing speeds, to ensure high quality video capture. And, actual on-camera storage technology must deliver longevity and reliability, critical to any workflow. Real world context is vital to understanding endpoints Whether used for business, in scientific research or in our personal lives, we're seeing new types of cameras that can capture new types of data. With the potential benefits of utilizing and analyzing this data, the importance of reliable data storage has never been more apparent. Considering context when designing storage technology As we design storage technology, we must take the context into consideration, such as location and form factor. We need to think of the accessibility of cameras (or lack thereof), are they atop a tall building or maybe amid a remote jungle? Such locations might also need to withstand extreme temperature variations. All of these possibilities need to be taken into account, so as to ensure long-lasting, reliable continuous recording of critical video data. Chipsets are improving artificial intelligence (AI) capability Improved compute capabilities in cameras means processing happens at the device level, enabling real-time decisions at the edge. New camera chipsets deliver enhanced AI capability We're seeing new chipsets arrive for cameras that deliver improved AI capability, and more advanced chipsets add deep neural network processing for on-camera deep learning analytics. AI keeps getting smarter and more capable. Cloud must support deep learning technology Just as camera and recorder chipsets are coming with more compute power, in today's smart video solutions most of the video analytics and deep learning is still done with discrete video analytics appliances or in the Cloud. To support these new AI workloads, the Cloud has gone through some transformation. Neural network processors within the Cloud have adopted the use of massive GPU clusters or custom FPGAs. They're being fed thousands of hours of training video, and petabytes of data. These workloads depend on the high-capacity capabilities of enterprise-class hard drives (HDDs), which can already support 20TB per drive and high-performance enterprise SSD flash devices, platforms or arrays. Reliance on the network Wired and wireless internet have enabled the scalability and ease of installation that has fueled the explosive adoption of security cameras, but it could only do so where LAN and WAN infrastructures already exist. 5G technology aids camera installations Emerging cameras that are 5G-ready are being designed to load and run 3rd party applications 5G removes many barriers to deployment, allowing expansive options for placement and ease of installation of cameras at a metropolitan level. With this ease of deployment comes new greater scalability, which drives use cases and further advancements in both camera and cloud design. For example, cameras can now be standalone, with direct connectivity to a centralized cloud, as they're no longer dependent on a local network. Emerging cameras that are 5G-ready are being designed to load and run 3rd party applications, which can bring broader capabilities. Yet with greater autonomy, these cameras will need even more dynamic storage. They will require new combinations of endurance, capacity, performance, and power efficiency, to be able to optimally handle the variability of new app-driven functions. Paving the way for the edge storage revolution It's a brave new world for smart video, and it is as complex as it is exciting. Architectural changes are being made to handle new workloads and prepare for even more dynamic capabilities at the edge and at end points. At the same time, deep learning analytics continue to evolve at the back end and the Cloud. Understanding workload changes, whether at the camera, recorder, or the Cloud level, is critical to ensuring that new architectural changes are augmented by continuous innovation in storage technology.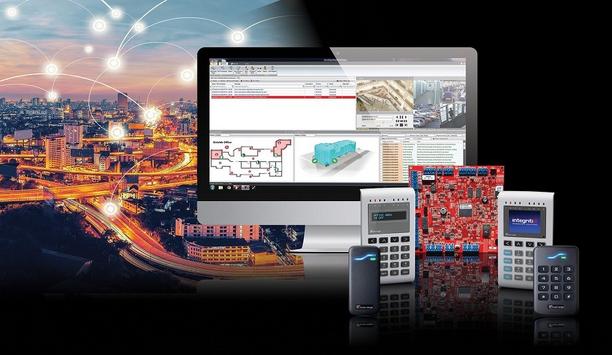 Strategic Integration For Inner Range And AXIS Communications
Access control manufacturer Inner Range has announced a new integration for its flagship system, Integriti, with global CCTV brand AXIS Communications. The new integration creates more choices for customers building bespoke security solutions. It also opens up new business opportunities for Inner Range via its parent firm, global distributor Anixter, which also sells AXIS products. Enterprise-level access control system Tim Northwood, director of Inner Range, said, "Our enterprise-level intelligent access control system Integriti is designed to integrate with a host of third-party products to create sophisticated security solutions. Integrating with AXIS makes sense both in terms of increasing options for our customers as well as furthering our strategic business aims." AXIS Communications is best known for its video surveillance solutions and global market presence. The manufacturer created the first network camera in 1996 and has grown its open platform portfolio ever since. Secure access and security Inner Range's Integriti offers sophisticated and highly secure access and security including intruder detection Inner Range has been a world pioneer in the design and manufacture of intelligent security solutions since it was established in 1988. Its enterprise-level intelligent access control system, Integriti, offers sophisticated and highly secure access and security, including intruder detection to European standard EN50131. Seamless integration possibilities include multiple CCTV products, along with visitor management, building automation, and business continuity systems, HR, payroll, health and safety, and compliance products. Integration partners Inner Range has also announced integration with SALTO doors for its Integriti system. While other integrations released this year include CCTV providers FLIR Latitude and IDIS CCTV, as well as Suprema biometrics and real-time location tracking system Quuppa. The UK team at Inner Range will be showcasing Integriti's vast integration capabilities, as well as its entry-level system, Inception, at the International Security Expo at London's Olympia on September 28-29. Smart building management access Inner Range systems have been installed in over 25 countries, offering trouble-free access and smart building management for local sites as well as national and global estates. Customers include hospitals and high-security units, colleges, distribution centers, and pharmaceutical companies, government, and critical national infrastructure.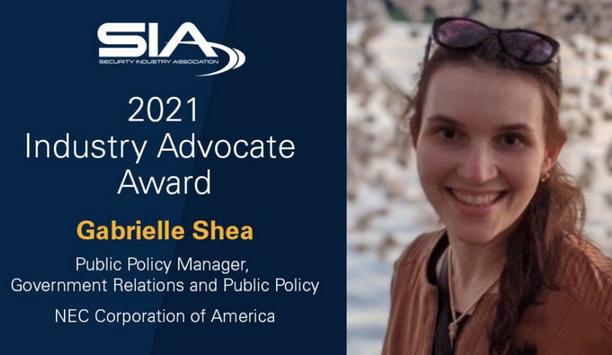 SIA recognizes Gabrielle Shea as the 2021 recipient of the Industry Advocate Award
The Security Industry Association (SIA) names Gabrielle Shea – Public Policy Manager, government relations and public policy at NEC Corporation of America – as the 2021 recipient of the SIA Industry Advocate Award, which recognizes leadership in public policy. Shea will be presented with the award on September 21 at Part 3 of the 2021 SIA GovSummit, SIA's annual public policy and government security technology conference. The SIA Industry Advocate Award – formerly the SIA Statesman Award – recognizes SIA member volunteers for their extraordinary contributions of professional time, leadership, and resources to position SIA and its members to address the public policy challenges impacting the security industry. Biometrics technology policy Throughout 2020 and 2021, Shea has supported SIA's government relations efforts to advocate for responsible biometrics technology policy, including assisting with legislative analysis and drafting, contributing to SIA's state government affairs initiatives, and helping to represent SIA in meetings with legislators in state capitals across the United States. In her role at NEC Corporation of America, Shea helps develop internal initiatives "I am honored to receive the Industry Advocate Award," said Shea. "Working with SIA and member companies to help develop and support policy initiatives that aim to simultaneously promote security, privacy, other civil rights, and civil liberties and racial and broader social justice has truly been and continues to be, a privilege." In her role at NEC Corporation of America, Shea helps develop internal initiatives to promote data privacy, artificial intelligence ethics, and broader digital trust and helps manage related external engagements with federal, state, and local governments. Addressing critical issues Shea holds a J.D. from the Marshall-Wythe School of Law at the College of William & Mary and a B.A. in ethics and public policy with a minor in chemistry from Wake Forest University. "SIA is proud to honor Gabrielle Shea as the 2021 SIA Industry Advocate Award winner – she has been an immense help to our government relations team in efforts to support responsible policy on biometrics technology, leveraging her legal expertise and assisting with strategy development and communications on key issues," said Jake Parker, Senior Director of government relations at SIA. "We congratulate Gabrielle on her outstanding leadership and achievements and look forward to continuing to work with her in addressing the most critical issues impacting our members and security and safety overall." Securing government facilities Additional session topics will include the latest on federal identity, credential, and access management Each year, SIA GovSummit brings together government security leaders with private industry technologists for top-quality information sharing and education on security topics affecting federal, state, and local agencies. Part 3 of the 2021 conference will be held as a full-day program on Tuesday, September 21, kicking off at 11 a.m. EDT. Attendees will enjoy a keynote presentation from Dr. David Mussington – Executive Assistant Director of the Infrastructure Security Division at the Cybersecurity and Infrastructure Security Agency (CISA) – on security challenges and how we can address them as a nation. Additional session topics will include the latest on federal identity, credential, and access management, new technologies for securing government facilities, and the role of safety and security solutions in infrastructure modernization. Biometrics technology market In addition to presenting the SIA Industry Advocate Award, SIA will also present the 2021 Women in Biometrics Awards, a globally recognized program co-founded by SIA and SecureIDNews and co-presented with sponsors IDEMIA, Biometric Update, and the SIA Women in Security Forum that recognizes innovative women creating a more secure world by guiding the biometrics technology market. On-site attendees will have the opportunity to participate in a SIAThere! networking reception Part 3 of the 2021 GovSummit will take place as a hybrid conference, with attendees having the option to join in person or participate virtually via Zoom. The in-person component of the event will be held at the SIA member company (and GovSummit sponsor) CertiPath's facility at 1900 Reston Station Boulevard in Reston, Virginia. On-site attendees will have the opportunity to participate in a SIAThere! networking reception and can even schedule tours of the GSA testing lab, in addition to attending the full schedule of seminars. Public safety personnel Health and safety precautions will be in place at the in-person event, including physical distancing, and attendees will be required to provide proof of full vaccination. Masking will be strongly encouraged indoors per recent recommendations from the Fairfax County Health Department. This event is free for all government employees, including U.S. and international federal, state, county, and municipal-level staff, plus all military, law enforcement, and public safety personnel. SIA GovSummit is considered a 'widely attended gathering' and complies with all relevant event guidelines. SIA GovSummit 2021 is sponsored by Aiphone; Allegion; Ariel Technologies; Axis Communications; CertiPath; Dell Technologies; GSA Schedules, Inc.; Hanwha Techwin America; HID Global; Identiv; ISC Security Events; Leidos; LenelS2; Louroe Electronics; Security Information Systems, Inc.; and Smarter Security.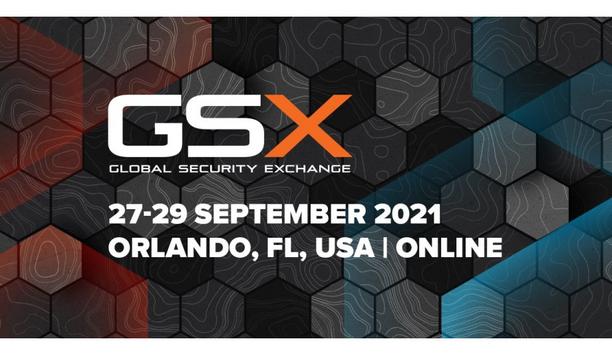 Solis Energy To Showcase Wide Range Of Power Solutions At GSX 2021
Solis Energy Inc., a manufacturer of outdoor power systems for the industrial automation and control, transportation, telecommunication, security, and government markets, announced that the company will be showcasing its wide range of power solutions at GSX 2021 taking place on September 27th – 29th at the Orange County Convention Center in Orlando, FL. As one of the largest security trade shows in the world, GSX offers an event that unites global security professionals and delivers the very latest in cutting-edge technology, and a chance to learn from industry pioneers. GSX sets the stage for Solis Energy to provide the security industry with a display and overview of its power supply solutions, including the Solar Power Plant, Continuous Power Bridge, and Outdoor UPSs. Solis continues to deliver value to its customers by joining forces with pioneering solution providers, such as Siklu Communications, Axis Communications, Code Blue, and Cradlepoint, who will be present at Solis's booth #1769. Lightpole Power Taps Some of its power solutions include solar generators, outdoor battery backup systems, and a suite of power management components including PoE injectors, DC to DC converters, and Lightpole Power Taps. Solis Energy has been committed to developing innovative, reliable products that provide customers with flexible solutions Solis Energy products are made to last, and installations can be found on all habitable continents and climates ranging from mild to harsh, ensuring that critical energy is running to security systems even in the most extreme conditions. For sixteen years, Solis Energy has been committed to developing innovative, reliable products that provide customers with flexible solutions that take control of their outdoor power requirements. Field proven solutions "After the previous, unusual year we have all encountered, Solis Energy is excited to be exhibiting alongside our valued technology partners at GSX – especially with the show taking place in our own backyard in Florida," states Robert Reynolds, President of Solis Energy. "We're looking forward to a tremendous event where we can meet face-to-face and share the latest technology of the security world with some of the best in the business." Attendees can stop by booth #1769, to see the latest power solutions and discuss field proven solutions with its team of experts. Solis has achieved great success in several city-wide, large-scale security and surveillance projects working with Siklu, Axis, and other technology partners. The company continues to set the bar high by delivering complete, field proven solutions to customers across a broad range of vertical markets and offers solutions that are high quality, durable, versatile, and scalable.
Related white papers
Video Surveillance As A Service: Why Are Video Management Systems Migrating to the Cloud?
Smart And Reliable Rail And Metro Operations
Simplified Security for Utilities & Critical Infrastructure