IndigoVision Network / IP Cameras
(15)
Browse Network / IP Cameras
IP camera products updated recently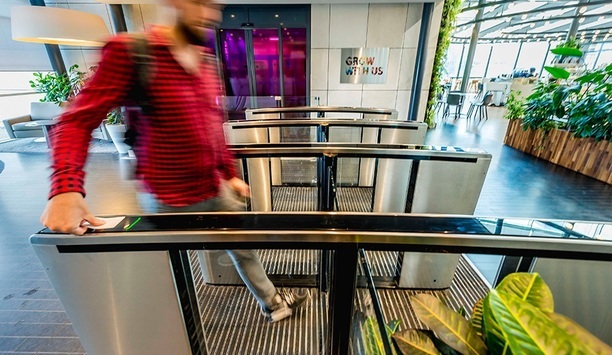 Blending Physical Security With Convenience Is No Simple Task
Back in the 1960s a lead engineer working in conjunction with the United States Navy for Lockheed's Skunk Works team coined the acronym KISS, which translated to the design principle 'keep it simple stupid'. The KISS principle embraces the concept of simplicity, stating that most systems work best if they are kept simple rather than geared up to be more complicated. When it comes to physical security systems, this concept can also play a key element in its overall success. Secure work environments For years the tug of war in the security industry has pitted the need for a secure environment against the desire for technology that is convenient for users. However, finding a happy medium between the two has often seemed elusive. I believe you can design and have operational convenience at the same time as achieving high security" Jeff Spivey, a security consultant and the CEO of Security Risk Management, has this to say about it, "If there is an understanding of the security-related risks and their separate and/or collective impact on the organization's bottom line business goals, a resolution can be reached." Jeff also does not think that convenience and high security have to be opposing each other. He says, "I believe you can design and have operational convenience at the same time as achieving high security." Importance of secure access control The premise is that for organizations and spaces to be truly secure, they must be difficult to access. So, by its very nature, access control is designed to be restrictive, allowing only authorized staff and visitors to access a facility or other secured areas inside. This immediately puts convenience at odds with security. Most people will tolerate the restrictive nature of a controlled entrance using badge, card or biometric because they understand the need for security. When that technology gets in the way of staff traversing freely throughout the facility during the course of a business day, or hindering potential visitors or vendors from a positive experience entering the building, they become less tolerant, which often leads to negative feedback to the security staff. Enhancing corporate security Security consultants like Spivey and security directors all stress that understanding the threats and risk levels of an organization will most likely dictate its physical security infrastructure and approach. All the technology in the world is useless if it is not embraced by those who are expected to use it and it doesn't fit the culture of the organization. Once employees and customers are educated about what security really is, they understand that they're not losing convenience, they're gaining freedom to move safely from point A to point B. Converged data and information shape new access options Migration of physical access control systems to a more network-centric platform is a game-changer for security technologies The migration of physical access control systems to a more network-centric platform has been a game-changer for emerging security technology options. The expansion of the Internet of Things (IoT), Near-Field Communication devices powered by Bluetooth technology, and the explosion of converged information systems and identity management tools that are now driving access control are making it easier than ever before for employees and visitors to apply for clearance, permissions and credentials. Wireless and proximity readers Advancements in high-performance wireless and proximity readers have enhanced the user's access experience when presenting credentials at an entry and expediting movement throughout a facility. A user is now able to access a secured office from street-level without ever touching a key or card. Using a Bluetooth-enabled smartphone or triggering a facial recognition technology, they enter the building through a security revolving door or turnstile. A total building automation approach adds extra convenience, as well as seamless security, when access technology is integrated into other systems like elevator controls. A total building automation approach adds extra convenience and seamless security How to Meet Security Concerns at the Entry While security managers are charged with providing their facilities the maximum level of security possible, there is always the human element to consider. But does the effort to make people comfortable with their security system ecosystem come at a cost? Does all this convenience and the drive to deliver a positive security experience reduce an organization's overall levels of security? And if so, how can we continue to deliver the same positive experience including speed of entry – while improving risk mitigation and threat prevention? Door entrances, barriers Users can slip through the door or turnstile barriers while they are still open after a credentialed individual has gone through Let's examine some of the various types of entrances being used at most facilities and the security properties of each. With some entrance types, there is the possibility for security to fall short of its intended goals in a way that can't be addressed by access control technology alone. In particular, with many types of doors and barriers, tailgating is possible: users can slip through the door or turnstile barriers while they are still open after a credentialed individual has gone through. To address this, many organizations hire security officers to supervise the entry. While this can help to reduce tailgating, it has been demonstrated that officers are not immune to social engineering and can often be "talked into" letting an unauthorized person into a facility. Deploying video cameras, sensors Some organizations have deployed video surveillance cameras or sensors to help identify tailgaters after the fact or a door left open for longer than rules allow. This approach is not uncommon where facilities have attempted to optimize throughput and maintain a positive experience for staff and visitors. Security staff monitoring the video feeds can alert management so that action can be taken – but this is at best a reactive solution. It does not keep the unauthorized persons from entering, and so is not a totally secure solution. Optical turnstiles, speedgates Security staff should carefully evaluate its facility's needs and consider the technology that is built into the door itself Security staff should carefully evaluate its facility's needs and consider the technology that is built into the door itself. Not all security entrances work the same way. And, there will always be a balance between security and convenience – the more secure the entry, the less convenient it is for your personnel and visitors to enter your facility. For example, it takes more time to provide 2-factor authentication and enter through a mantrap portal than to provide only one credential and enter through an optical turnstile or speedgate. Perimeter protection So, it is an important first step to determine what is right at every entrance point within and around the perimeter. Remember that convenience does not equate to throughput. Convenience is the ease and speed of entry experienced by each individual crossing that threshold, while throughput relates to the speed at which many individuals can gain access to the facility. A more convenient entry makes a better first impression on visitors and is good for overall employee morale. Throughput is more functional; employees need to get logged in to begin their workday (and often to clock in to get paid), and they quickly become frustrated and dissatisfied when waiting in a long line to enter or exit the premises. Considering form and function when designing a security entrance can ensure that those requiring both high-security and convenience are appeased.
Home Monitoring At The Edge: Advanced Security In The Hands Of Consumers
Imagine a home surveillance camera monitoring an elderly parent and anticipating potential concerns while respecting their privacy. Imagine another camera predicting a home burglary based on suspicious behaviors, allowing time to notify the homeowner who can in turn notify the police before the event occurs—or an entire network of cameras working together to keep an eye on neighborhood safety. Artificial Intelligence vision chips A new gen of AI vision chips are pushing advanced capabilities such as behavior analysis and higher-level security There's a new generation of artificial intelligence (AI) vision chips that are pushing advanced capabilities such as behavior analysis and higher-level security to the edge (directly on devices) for a customizable user experience—one that rivals the abilities of the consumer electronics devices we use every day. Once considered nothing more than "the eyes" of a security system, home monitoring cameras of 2020 will leverage AI-vision processors for high-performance computer vision at low power consumption and affordable cost—at the edge—for greater privacy and ease of use as well as to enable behavior analysis for predictive and preemptive monitoring. Advanced home monitoring cameras With this shift, camera makers and home monitoring service providers alike will be able to develop new edge-based use cases for home monitoring and enable consumers to customize devices to meet their individual needs. The result will be increased user engagement with home monitoring devices—mirroring that of cellphones and smart watches and creating an overlap between the home monitoring and consumer electronics markets. A quick step back reminds us that accomplishing these goals would have been cost prohibitive just a couple of years ago. Face recognition, behavior analysis, intelligent analytics, and decision-making at this level were extremely expensive to perform in the cloud. Additionally, the lag time associated with sending data to faraway servers for decoding and then processing made it impossible to achieve real-time results. Cloud-based home security devices The constraints of cloud processing certainly have not held the industry back, however. Home monitoring, a market just seven years young, has become a ubiquitous category of home security and home monitoring devices. Consumers can choose to install a single camera or doorbell that sends alerts to their phone, a family of devices and a monthly manufacturer's plan, or a high-end professional monitoring solution. While the majority of these devices do indeed rely on the cloud for processing, camera makers have been pushing for edge-based processing since around 2016. For them, the benefit has always been clear: the opportunity to perform intelligent analytics processing in real-time on the device. But until now, the balance between computer vision performance and power consumption was lacking and camera companies weren't able to make the leap. So instead, they have focused on improving designs and the cloud-centric model has prevailed. Hybrid security systems Even with improvements, false alerts result in unnecessary notifications and video recording Even with improvements, false alerts (like tree branches swaying in the wind or cats walking past a front door) result in unnecessary notifications and video recording— cameras remain active which, in the case of battery powered cameras, means using up valuable battery life. Hybrid models do exist. Typically, they provide rudimentary motion detection on the camera itself and then send video to the cloud for decoding and analysis to suppress false alerts. Hybrids provide higher-level results for things like people and cars, but their approach comes at a cost for both the consumer and the manufacturer. Advanced cloud analytics Advanced cloud analytics are more expensive than newly possible edge-based alternatives, and consumers have to pay for subscriptions. In addition, because of processing delays and other issues, things like rain or lighting changes (or even bugs on the camera) can still trigger unnecessary alerts. And the more alerts a user receives, the more they tend to ignore them—there are simply too many. In fact, it is estimated that users only pay attention to 5% of their notifications. This means that when a package is stolen or a car is burglarized, users often miss the real-time notification—only to find out about the incident after the fact. All of this will soon change with AI-based behavior analysis, predictive security, and real-time meaningful alerts. Predictive monitoring while safeguarding user privacy These days, consumers are putting more emphasis on privacy and have legitimate concerns about being recorded while in their homes. Soon, with AI advancements at the chip level, families will be able to select user apps that provide monitoring without the need to stream video to a company server, or they'll have access to apps that record activity but obscure faces. Devices will have the ability to only send alerts according to specific criteria. If, for example, an elderly parent being monitored seems particularly unsteady one day or seems especially inactive, an application could alert the responsible family member and suggest that they check in. By analyzing the elderly parent's behavior, the application could also predict a potential fall and trigger an audio alert for the person and also the family. AI-based behavior analysis Ability to analyze massive amounts of data locally and identify trends is a key advantage of AI at the edge The ability to analyze massive amounts of data locally and identify trends or perform searches is a key advantage of AI at the edge, for both individuals and neighborhoods. For example, an individual might be curious as to what animal is wreaking havoc in their backyard every night. In this case, they could download a "small animal detector" app to their camera which would trigger an alert when a critter enters their yard. The animal could be scared off via an alarm and—armed with video proof—animal control would have useful data for setting a trap. Edge cameras A newly emerging category of "neighborhood watch" applications is already connecting neighbors for significantly improved monitoring and safety. As edge cameras become more commonplace, this category will become increasingly effective. The idea is that if, for example, one neighbor captures a package thief, and then the entire network of neighbors will receive a notification and a synopsis video showing the theft. Or if, say, there is a rash of car break-ins and one neighbor captures video of a red sedan casing their home around the time of a recent incident, an AI vision-based camera could be queried for helpful information: Residential monitoring and security The camera could be asked for a summary of the dates and times that it has recorded that particular red car. A case could be made if incident times match those of the vehicle's recent appearances in the neighborhood. Even better, if that particular red car was to reappear and seems (by AI behavior analysis) to be suspicious, alerts could be sent proactively to networked residents and police could be notified immediately. Home monitoring in 2020 will bring positive change for users when it comes to monitoring and security, but it will also bring some fun. Consumers will, for example, be able to download apps that do things like monitor pet activity. They might query their device for a summary of their pet's "unusual activity" and then use those clips to create cute, shareable videos. Who doesn't love a video of a dog dragging a toilet paper roll around the house? AI at the Edge for home access control Home access control via biometrics is one of many new edge-based use cases that will bring convenience to home monitoring Home access control via biometrics is one of many new edge-based use cases that will bring convenience to home monitoring, and it's an application that is expected to take off soon. With smart biometrics, cameras will be able to recognize residents and then unlock their smart front door locks automatically if desired, eliminating the need for keys. And if, for example, an unauthorized person tries to trick the system by presenting a photograph of a registered family member's face, the camera could use "3D liveness detection" to spot the fake and deny access. With these and other advances, professional monitoring service providers will have the opportunity to bring a new generation of access control panels to market. Leveraging computer vision and deep neural networks Ultimately, what camera makers strive for is customer engagement and customer loyalty. These new use cases—thanks to AI at the edge—will make home monitoring devices more useful and more engaging to consumers. Leveraging computer vision and deep neural networks, new cameras will be able to filter out and block false alerts, predict incidents, and send real-time notifications only when there is something that the consumer is truly interested in seeing. AI and computer vision at the edge will enable a new generation of cameras that provide not only a higher level of security but that will fundamentally change the way consumers rely on and interact with their home monitoring devices.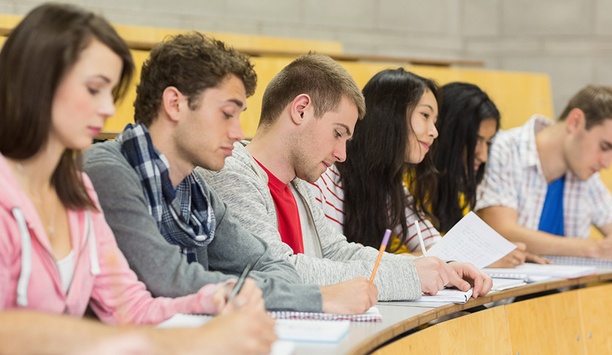 The Intersection Of Education And Fire And Security
Protecting against fire and security risks is an essential aspect of life for people and across all sectors. However, there is an increasing expectation and demand on fire and security providers, in areas such as education. The securitisation of our world paired with the rapid speed of communication and news updates means that young people especially have the potential to be more aware of potential dangers and threats to their own safety and the safety of those around them. Education institutions are large and sometimes sprawling sites that present considerable fire and security challenges. From Kindergartens to Colleges Each education site brings distinct challenges, with differing facilities and specialties, as well as the need to maintain the capacity of students, teachers and lecturers to study, learn and teach at the high level expected.Each education site brings distinct challenges, with differing facilities and specialties While some schools and universities are based in urban areas with a mix of heritage and high rise buildings, others are sprawled across green open spaces. Some of these sites have specialised sporting facilities, while others may be focused on engineering or scientific study, with costly technical equipment. Kindergartens and primary schools have their own unique requirements. Parents expect the highest safety standards, while schools require safety in addition to efficient facilities management. The demographic of these institutions is predominantly young children, who are often unaware of or only just learning about fire safety and personal safety. This creates a huge vulnerability and an added onus on teachers to keep their students safe. Facial recognition at West Academy of Beijing In response to this need, Chubb China upgraded the closed-circuit television (CCTV) system for Western Academy of Beijing (WAB) focusing on elevating video content analytic features, including maximised CCTV monitoring, automatic police calling, and a smart search solution. Complementing this, a facial recognition system capable of finding the exact location of a student on campus within 30 seconds was added, aided by real-time remote gate operation. This integrated and advanced system resulted won the "High Quality Educational Technology Suppliers for School" award for the WAB project at the 2019 BEED Asia Future Oriented Construction of Universities and Schools Seminar. This award recognizes outstanding solution design and project execution. Parents expect the highest safety standards, while schools require safety in addition to efficient facilities management Awareness remains important at university As students graduate from kindergarten, primary school, junior and senior school, they become more aware of fire safety, relevant dangers and how to protect themselves. Unfortunately, external dangers remain. There are particularly high stakes for university campus facilities managers The safety of students in a university environment is also critical. It is often the first time young people live away from their family home and have the independence of adulthood. For this reason, there are particularly high stakes for university campus facilities managers. In the eventuality of a fire, students could be at great risk and, beyond the immediacy of physical harm, this can have serious ramifications for the reputation of an educational institution. Integrated solutions Integrated solutions must be nimble and adapted to a range of site types including campus residences, recreational areas, open spaces and lecture theatres. Chubb Sicli recently identified and overcame these challenges through the installation of a full suite of fire safety and security equipment and services at Webster University Geneva. Established in Switzerland in 1978, Webster University Geneva is an accredited American university campus that offers programs in English to students interested in undergraduate or graduate-level education. Located in the Commune of Bellevue, just a few kilometres from Geneva's central station, the campus of Webster University Geneva includes five buildings in a park-style atmosphere. Full fire and security audit Chubb Sicli provided Webster's fire extinguisher maintenance for over 25 years. This business relationship led to a full fire and security audit that identified the need for updates to the university's security installation. The initial audit showed several improvements to the university's security profile were needed.The challenge was to create and provide an effective and interconnected fire and security solution The challenge was to create and provide an effective and interconnected fire and security solution, enhancing the security of the student population and its ever-evolving needs. This included complete fire detection and intruder alarms for all five buildings, upgrades to existing CCTV systems, new video surveillance equipment and an automated fire extinguishing system in the kitchen areas. In addition to this integrated system solution, Webster University required access control for all main entrances, with the requirement that all documentation to be made available in English, because Webster is an American company. Customized solution Chubb Sicli's quality, capability, and security expertise provided a customized solution for the unique educational establishment. Not only was the solution both tailored and integrated, the approach and planning were based on audit, fire extinguisher and emergency light maintenance, fire detection, intrusion detection, access control, video surveillance and Fire Detection. Through dedicated and integrated fire safety support, Chubb provides students and families peace of mind and security. From the moment a young child enters the education system, Chubb's diligent and effective surveillance and fire safety systems work to prevent and protect, offering a new kind of 'end-to-end' service for education systems around the world.
Looking To The Future With Edge Computing
Edge devices (and edge computing) are the future. Although, this does seem a little cliché, it is the truth. The edge computing industry is growing as quickly as technology can support it and it looks like we will need it to. IoT Global Market The IoT (Internet of Things) industry alone will have put 15 billion new IoT devices into operation by the year 2020 according to a recent Forbes article titled, "10 Charts That Will Challenge Your Perspective of IoT's growth". IoT devices are not the only edge devices we have to deal with as the total number of connected edge devices includes the likes of devices like security devices, phones, sensors, retail sales devices, and industrial and home automation devices. The IoT (Internet of Things) industry alone will have put 15 billion new IoT devices into operation by the year 2020 The sheer number of devices begins to bring thoughts of possible security and bandwidth implications into perspective. The amount of data that will need to be passed and processed with all of these devices will be massive. There needs to be consideration taken by all business owners and automation engineers into how this amount of data and processing will be conducted. Ever-Expanding Edge Devices Market As the number of edge devices in the marketplace and their use among consumers and businesses rises, the need to be able to handle the data from all of these devices is no longer going to be suitable for central server architectures. We are talking about hundreds of billions and even trillions of devices. According to IHS Markit researchers' study, there were 245 million CCTV cameras worldwide. One has to imagine there are at least 25% of that many access control devices (61.25 million devices) based on a $344 million market cap also calculated by IHS Markit's researchers. If all the other edge devices mentioned earlier are considered then one can see that trying to route them all through servers for processing is going to start to become difficult if it hasn't already, -which arguably it already has, as is evidenced by the popularity of cloud-based solutions amongst those businesses that already use a lot of edge devices or are processing a lot of information on a constant basis. Cloud Computing The question is whether cloud computing the most effective and efficient solution as the IoT industry grows The question is this; is cloud computing the most effective and efficient solution as the IoT industry grows and the amount of edge devices becomes so numerous? My belief is that it is not. Taking the example of a $399 USD device that is just larger than the size of a pack of cards and runs a CPU benchmarked at the same level as a mid-size desktop. This device has 8GB RAM and 64GB EMMC built-in and a GPU that can comfortably support a 4K signal at 60Hz with support for NVMe SSDs for add-on storage. This would have been unbelievable five years ago. As the price of edge computing goes down, which it has done in a dramatic way over the last 10 years (as can be seen with my recent purchase), the price to maintain a central server that can perform the processing required for all of the new devices being introduced to the world (due to the low cost of entry for edge device manufacturers) becomes more expensive. This introduces the guarantee that there will be a point where it will be less expensive for businesses, and consumers alike, to do the bulk of their processing at the edge as opposed to in central server architectures. Cloud computing is now being overtaken by edge computing, the method of processing data at the edge of the network in the devices themselves Edge Computing There are a plethora of articles discussing and detailing the opposition between the two sides of the computing technology coin, cloud computing and edge computing. The gist of it is that "cloud computing" was the hot new buzzword three years ago and is now being overtaken by "edge computing." The truth is that cloud computing is a central server architecture hosted at someone else's location. Edge computing is going to be a necessary development in the technology industry Edge computing is the method of processing data at the edge of the network (in the devices themselves) and allowing for less resources required at a central location. There is certainly a use case for both, however the shift to edge computing amongst the general public and small to mid-sized businesses will not be a surprise to those players, who have been paying attention. One article titled, "Next Big Thing In Cloud Computing Puts Amazon And Its Peers On The Edge" by Investor's Business Daily takes the stance that edge computing is going to completely displace centralized cloud computing and even coins the phrase, "Cloud computing, decentralized" to explain edge computing. It speaks for the stance that most experts in technology seem to be taking, including Amazon Web Services' VP of Technology, Marco Argenti according to the same article. We know that edge computing is going to be a necessary development in the technology industry, and it is happening as I write this, and quickly at that. Cost Efficiency Of Edge Processing As time goes on, the intersection between the prices of network bandwidth, edge processing and maintaining super powerful central servers will cause edge processing to be the most efficient and cost-effective way to maintain a scalable network in any environment, including datacenters. Owning a central server or utilizing edge computing become the better options As it currently stands, most residential users can only achieve a 1Gbps WAN (internet) connection, and small to medium-sized business can't get much more but seem to get much less, based on my personal experience. When more than 1Gbps needs to be processed, cloud computing becomes very expensive at which point, owning a central server or utilizing edge computing become the better options. Then you look a total cost of ownership and when the cost of edge computing is less expensive than the cost of maintaining central server architectures, edge computing becomes the single best option. So, I'll say it again, edge devices (and edge computing) are the future.

IndigoVision Appoints Paul Smith As Senior Vice President For American Executive Team
Paul Smith brings over 10 years of experience of managing sales teams in the IP video sector IndigoVision is delighted to announce the addition of Paul Smith, as Senior Vice President, United States, to its executive team. Paul, who was previously responsible as Vice President of Sales and Marketing at DVTel, comes with over 10 years experience of managing sales teams in the IP Video sector. "I have known Paul since 2004 and am delighted that he is joining us to lead our American sales team" commented Marcus Kneen, IndigoVision CEO, "Paul brings extensive sales leadership experience in the US market, particularly in our focused sectors. We have high ambitions to grow revenue significantly in the US and by bringing Paul on board, I believe we have the right person to lead the team." Paul Smith added: "I have been following IndigoVision for a number of years and have had high regard for their strong reputation for innovative products. The US market has shown an ever strengthening commitment to IP Video Security and I'm excited to join IndigoVision's growing team in North America to help capture more of that business". Before joining DVTel, Paul was a founder and Chief Operating Officer of DSET Corporation, a leader in network management development software, and led annual sales revenue from start up to $50m. The addition of Paul to the US team follows on from several new recruits to the IndigoVision Sales and Support team in North America, where the IP Video Security market is expected to grow strongly in the coming years.
Featured white papers
The Security Behind Financial Security
Download
Nine Ways To Make Your Retail Security System Work Harder
Download
Financial Institutions Require Future-Ready Physical Security Technologies
Download