IndigoVision Network Video Recorders (NVR) / Network DVRs
(4)
Browse Network Video Recorders (NVR) / Network DVRs
Network Video Recorder (NVR) products updated recently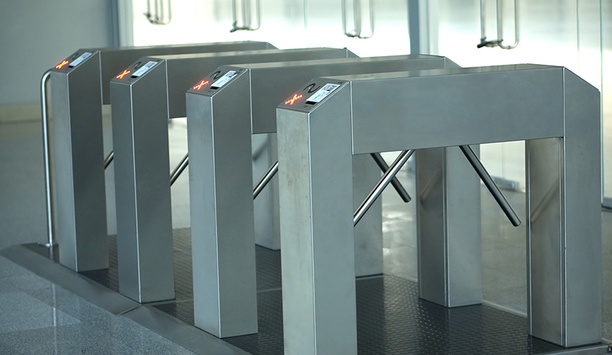 The Digital Transformation Of Modern Access Control Solutions
The safeguarding of premises through the monitoring of entrance and exit points has traditionally been a very manual aspect of security. Human operators have been relied on to make decisions about who to admit and deny based on levels of authorization and the appropriate credentials. The access control business, like many industries before it, is undergoing its own digital transformation But the access control business, like many industries before it, is undergoing its own digital transformation; one where the protection of premises, assets and people is increasingly delivered by interconnected systems utilising IoT devices and cloud infrastructure to offer greater levels of security and protection. Modern access control solutions range from simple card readers to two factor authentication systems using video surveillance as a secondary means of identification, right through to complex networks of thermal cameras, audio speakers and sensors. These systems, connected through the cloud, can be customized and scaled to meet the precise requirements of today's customer. And it's the ease of cloud integration, combined with open technologies and platforms that is encouraging increasing collaboration and exciting developments while rendering legacy systems largely unfit for purpose. Remote management and advanced diagnostics Cloud technology and IoT connectivity means remote management and advanced diagnostics form an integral part of every security solution.Cloud technology and IoT connectivity means remote management and advanced diagnostics form an integral part of every security solution. For example, as the world faces an unprecedented challenge and the COVID-19 pandemic continues to cause disruption, the ability to monitor and manage access to sites remotely is a welcome advantage for security teams who might otherwise have to check premises in person and risk breaking social distancing regulations. The benefits of not physically having to be on site extend to the locations within which these technologies can be utilised. As an example, within a critical infrastructure energy project, access can be granted remotely for maintenance on hard to reach locations. Advanced diagnostics can also play a part in such a scenario. When access control is integrated with video surveillance and IP audio, real-time monitoring of access points can identify possible trespassers with automated audio messages used to deter illegal access and making any dangers clear. And with video surveillance in the mix, high quality footage can be provided to authorities with real-time evidence of a crime in progress. Comprehensive protection in retail The use of connected technologies for advanced protection extends to many forward-looking applications. Within the retail industry, autonomous, cashier-less stores are already growing in popularity. Customers are able to use mobile technology to self-scan their chosen products and make payments, all from using a dedicated app. From an access control and security perspective, connected doors can be controlled to protect staff and monitor shopper movement. Remote management includes tasks such as rolling out firmware updates or restarting door controllers, with push notifications sent immediately to security personnel in the event of a breach or a door left open. Remote monitoring access control in storage In the storage facility space, this too can now be entirely run through the cloud with remote monitoring of access control and surveillance providing a secure and streamlined service. There is much to gain from automating the customer journey, where storage lockers are selected online and, following payment, customers are granted access. Through an app the customer can share their access with others, check event logs, and activate notifications. With traditional padlocks the sharing of access is not as practical, and it's not easy for managers to keep a record of storage locker access. Online doors and locks enable monitoring capabilities and heightened security for both operators and customers. The elimination of manual tasks, in both scenarios, represents cost savings. When doors are connected to the cloud, their geographical location is rendered largely irrelevant. Online doors and locks enable monitoring capabilities and heightened security for both operators and customers They become IoT devices which are fully integrated and remotely programmable from anywhere, at any time. This creates a powerful advantage for the managers of these environments, making it possible to report on the status of a whole chain of stores, or to monitor access to numerous storage facilities, using the intelligence that the technology provides from the data it collects. Open platforms powers continuous innovation All of these examples rely on open technology to make it possible, allowing developers and technology providers to avoid the pitfalls that come with the use of proprietary systems. The limitations of such systems have meant that the ideas, designs and concepts of the few have stifled the creativity and potential of the many, holding back innovation and letting the solutions become tired and their application predictable. Proprietary systems have meant that solution providers have been unable to meet their customers' requirements until the latest upgrade becomes available or a new solution is rolled out. This use of open technology enables a system that allows for collaboration, the sharing of ideas and for the creation of partnerships to produce ground-breaking new applications of technology. Open systems demonstrate a confidence in a vendor's own solutions and a willingness to share and encourage others to innovate and to facilitate joint learning. An example of the dynamic use of open technology is Axis' physical access control hardware, which enables partners to develop their own cloud-based software for control and analysis of access points, all the while building and expanding on Axis' technology platform. Modern access control solutions range from simple card readers to two factor authentication systems using video surveillance as a secondary means of identification Opportunities for growth Open hardware, systems and platforms create opportunities for smaller and younger companies to participate and compete, giving them a good starting point, and some leverage within the industry when building and improving upon existing, proven technologies. This is important for the evolution and continual relevance of the physical security industry in a digitally enabled world. Through increased collaboration across technology platforms, and utilising the full range of possibilities afforded by the cloud environment, the manufacturers, vendors and installers of today's IP enabled access control systems can continue to create smart solutions to meet the ever-changing demands and requirements of their customers across industry.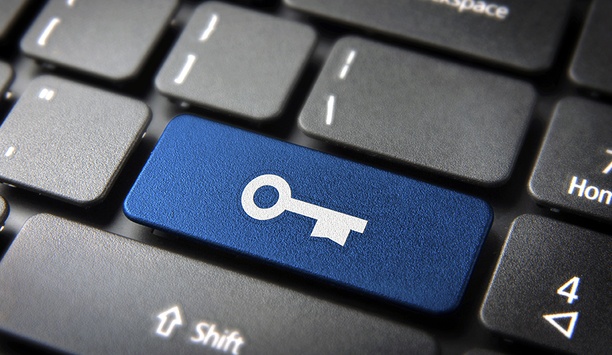 Cybersecurity: What We Can Do As An Industry
In 2017, IoT-based cyberattacks increased by 600%. As the industry moves towards the mass adoption of interconnected physical security devices, end users have found a plethora of advantages, broadening the scope of traditional video surveillance solutions beyond simple safety measures. Thanks in part to these recent advancements, our physical solutions are at a higher risk than ever before. With today's ever evolving digital landscape and the increasing complexity of physical and cyber-attacks, it's imperative to take specific precautions to combat these threats. Video surveillance systems Cybersecurity is not usually the first concern to come to mind When you think of a video surveillance system, cybersecurity is not usually the first concern to come to mind, since digital threats are usually thought of as separate from physical security. Unfortunately, these two are becoming increasingly intertwined as intruders continue to use inventive methods in order to access an organization's assets. Hacks and data breaches are among the top cyber concerns, but many overlook the fact that weak cybersecurity practices can lead to physical danger as well. Organizations that deploy video surveillance devices paired with advanced analytics programs often leave themselves vulnerable to a breach without even realizing it. While they may be intelligent, IoT devices are soft targets that cybercriminals and hackers can easily exploit, crippling a physical security system from the inside out. Physical security manufacturers Whether looking to simply gain access to internal data, or paralyze a system prior to a physical attack, allowing hackers easy access to surveillance systems can only end poorly. In order to stay competitive, manufacturers within the security industry are trading in their traditional analog technology and moving towards interconnected devices. Due to this, security can no longer be solely focused on the physical elements and end users have taken note. The first step towards more secured solutions starts with physical security manufacturers choosing to make cybersecurity a priority for all products, from endpoint to edge and beyond. Gone are the days of end users underestimating the importance of reliability within their solutions. Manufacturers that choose to invest time and research into the development of cyber-hardening will be ahead of the curve and an asset to all. Wireless communication systems Integrators also become complicit in any issues that may arise in the future Aside from simply making the commitment to improve cyber hygiene, there are solid steps that manufacturers can take. One simple action is incorporating tools and features into devices that allow end users to more easily configure their cyber protection settings. Similarly, working with a third party to perform penetration testing on products can help to ensure the backend security of IoT devices. This gives customers peace of mind and manufacturers a competitive edge. While deficient cybersecurity standards can reflect poorly on manufacturers by installing vulnerable devices on a network, integrators also become complicit in any issues that may arise in the future. Just last year, ADT was forced to settle a $16 million class action lawsuit when the company installed an unencrypted wireless communication system that rendered an organization open to hacks. Cybersecurity services In addition, we've all heard of the bans, taxes and tariffs the U.S. government has recently put on certain manufacturers, depending on their country of origin and cybersecurity practices. Lawsuits aside, employing proper cybersecurity standards can give integrators a competitive advantage. With the proliferation of hacks, malware, and ransomware, integrators that can ease their client's cyber-woes are already a step ahead. By choosing to work with cybersecurity-focused manufacturers who provide clients with vulnerability testing and educate end users on best practices, integrators can not only thrive but find new sources of RMR. Education, collaboration and participation are three pillars when tackling cybersecurity from all angles. For dealers and integrators who have yet to add cybersecurity services to their business portfolios, scouting out a strategic IT partner could be the answer. Unlocking countless opportunities Becoming educated on the topic of cybersecurity and its importance for an organization is the first step Physical security integrators who feel uncomfortable diving headfirst into the digital realm may find that strategically aligning themselves with an IT or cyber firm will unlock countless opportunities. By opening the door to a partnership with an IT-focused firm, integrators receive the benefit of cybersecurity insight on future projects and a new source of RMR through continued consulting with current customers. In exchange, the IT firm gains a new source of clients in an industry otherwise untapped. This is a win for all those involved. While manufacturers, dealers and integrators play a large part in the cybersecurity of physical systems, end users also play a crucial role. Becoming educated on the topic of cybersecurity and its importance for an organization is the first step. Commonplace cybersecurity standards Below is a list of commonplace cybersecurity standards that all organizations should work to implement for the protection of their own video surveillance solutions: Always keep camera firmware up to date for the latest cyber protections. Change default passwords, especially those of admins, to keep the system locked to outside users. Create different user groups with separate rights to ensure all users have only the permissions they need. Set an encryption key for surveillance recordings to safeguard footage against intruders and prevent hackers from accessing a system through a backdoor. Enable notifications, whether for error codes or storage failures, to keep up to date with all systems happenings. Create/configure an OpenVPN connection for secured remote access. Check the web server log on a regular basis to see who is accessing the system. Ensure that web crawling is forbidden to prevent images or data found on your device from being made searchable. Avoid exposing devices to the internet unless strictly necessary to reduce the risk of attacks.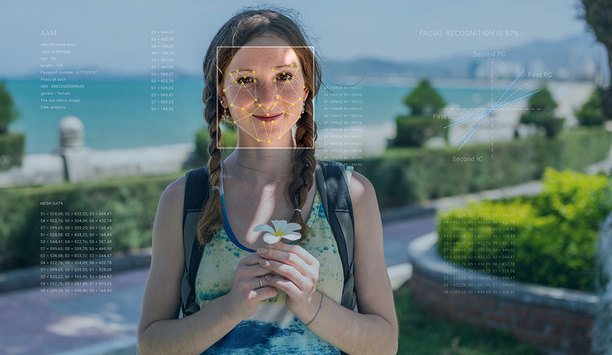 What Is AI Face Search? Benefits Over Facial Recognition Systems
When a child goes missing in a large, crowded mall, we have a panicking mom asking for help from the staff, at least a dozen cameras in the area, and assuming the child has gone missing for only 15 minutes, about 3 hours' worth of video to look through to find the child. Typical security staff response would be to monitor the video wall while reviewing the footage and making a verbal announcement throughout the mall so the staff can keep an eye out for her. There is no telling how long it will take, while every second feels like hours under pressure. As more time passes, the possible areas where the child can be will widen, it becomes more time-consuming to search manually, and the likelihood of finding the child decreases. What if we can avoid all of that and directly search for that particular girl in less than 1 second? Artificial neural networks are improving every day and now enable us to search for a person across all selected camera streamsWith Artificial intelligence, we can. Artificial neural networks are improving every day and now enable us to search for a person across all selected camera streams in a fraction of a second, using only one photo of that person. The photo does not even have to be a full frontal, passport-type mugshot; it can be a selfie image of the person at a party, as long as the face is there, the AI can find her and match her face with the hundreds or thousands of faces in the locations of interest. The search result is obtained in nearly real time as she passes by a certain camera. Distinguishing Humans From Animals And Statues The AI system continuously analyzes video streams from the surveillance cameras in its network, distinguishes human faces from non-human objects such as statues and animals, and much like a human brain, stores information about those faces in its memory, a mental image of the facial features so to speak. When we, the system user, upload an image of the person of interest to the AI system, the AI detects the face(s) in that image along with their particular features, search its memory for similar faces, and shows us where and when the person has appeared. We are in control of selecting the time period (up to days) and place (cameras) to search, and we can adjust the similarity level, i.e., how much a face matches the uploaded photo, to expand or fine-tune the search result according to our need. Furthermore, because the camera names and time stamps are available, the system can be linked with maps to track and predict the path of the person of interest. AI Face Search is not Face Recognition for two reasons: it protects people's privacy, and it is lightweight Protecting People's Privacy With AI Face Search All features of face recognition can be enabled by the system user, such as to notify staff members when a person of interest is approaching the store AI Face Search is not Face Recognition for two reasons: it protects people's privacy, and it is lightweight. First, with AI Face Search, no names, ID, personal information, or lists of any type are required to be saved in the system. The uploaded image can be erased from the system after use, there is no face database, and all faces in the camera live view can be blurred out post-processing to guarantee GDPR compliance. Second, the lack of a required face database, a live view with frames drawn around the detected faces and constant face matching in the background also significantly reduces the amount of computing resource to process the video stream, hence the lightweight. Face Search Versus Face Recognition AI Face Search Face Recognition Quick search for a particular person in video footage Identify everyone in video footage Match detected face(s) in video stream to target face(s) in an uploaded image Match detected face(s) in video stream to a database Do not store faces and names in a database Must have a database with ID info Automatically protect privacy for GDPR compliance in public places May require additional paperwork to comply with privacy regulations Lightweight solution Complex solution for large-scale deployment Main use: locate persons of interest in a large area Main use: identify a person who passes through a checkpoint Of course, all features of face recognition can be enabled by the system user if necessary, such as to notify staff members when a person of interest is approaching the store, but the flexibility to not have such features and to use the search tool as a simple Google-like device particularly for people and images is the advantage of AI Face Search.Because Face Search is not based on face recognition, no faces and name identifications are stored Advantages Of AI Face Search Artificial Intelligence has advanced so far in the past few years that its facial understanding capability is equivalent to that of a human. The AI will recognise the person of interest whether he has glasses, wears a hat, is drinking water, or is at an angle away from the camera. In summary, the advantages of Face Search: High efficiency: a target person can be located within a few seconds, which enables fast response time. High performance: high accuracy in a large database and stable performance, much like Google search for text-based queries. Easy setup and usage: AI appliance with the built-in face search engine can be customised to integrate to any existing NVR/VMS/camera system or as a standalone unit depending on the customer's needs. The simple-to-use interface requires minimal training and no special programming skills. High-cost saving: the time saving and ease of use translate to orders of magnitude less manual effort than traditionally required, which means money saving. Scalability: AI can scale much faster and at a wider scope than human effort. AI performance simply relies on computing resource, and each Face Search appliance typically comes with the optimal hardware for any system size depending on the customer need, which can go up to thousands of cameras. Privacy: AI Face Search is not face recognition. For face recognition, there are privacy laws that limits the usage. Because Face Search is not based on face recognition, no faces and name identifications are stored, so Face Search can be used in many public environments to identify faces against past and real-time video recordings. AI Face Search match detected face(s) in video stream to target face(s) in an uploaded image Common Use Cases Of AI Face Search In addition to the scenario of missing child in a shopping mall, other common use cases for the AI Face Search technology include: Retail management: Search, detect and locate VIP guests in hotels, shopping centres, resorts, etc. to promptly attend to their needs, track their behaviour pattern, and predict locations that they tend to visit. Crime suspect: Quickly search for and prove/disprove the presence of suspects (thief, robber, terrorist, etc.) in an incident at certain locations and time. School campus protection: With the recent increase in number of mass shootings in school campuses, there is a need to identify, locate and stop a weapon carrier on campus as soon as possible before he can start shooting. Face Search will enable the authorities to locate the suspect and trace his movements within seconds using multiple camera feeds from different areas on campus. Only one clear image of the suspect's face is sufficient. In the race of technology development in response to business needs and security concerns, AI Face Search is a simple, lightweight solution for airports, shopping centres, schools, resorts, etc. to increase our efficiency, minimise manual effort in searching for people when incidents occur on site, and actively prevent potential incidents from occurring. By Paul Sun, CEO of IronYun, and Mai Truong, Marketing Manager of IronYun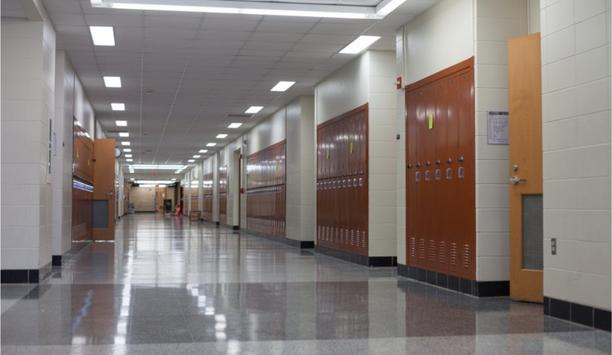 How Have Security Solutions Failed Our Schools?
School shootings are a high-profile reminder of the need for the highest levels of security at our schools and education facilities. Increasingly, a remedy to boost the security at schools is to use more technology. However, no technology is a panacea, and ongoing violence and other threats at our schools suggest some level of failure. We asked this week's Expert Panel Roundtable: How have security solutions failed our schools and what is the solution?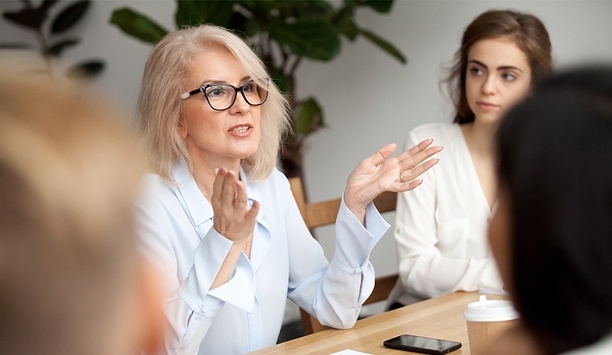 What Is The Changing Role Of Women In Security?
There was a time when men dominated the physical security industry. On second thought, that time is today. Even with increasing numbers of women entering our community, it's an industry that is still mostly populated by men. But change is coming, and the industry as a whole is benefiting greatly from a surge in female voices. We asked this week's Expert Panel Roundtable: What is the changing role of women in security?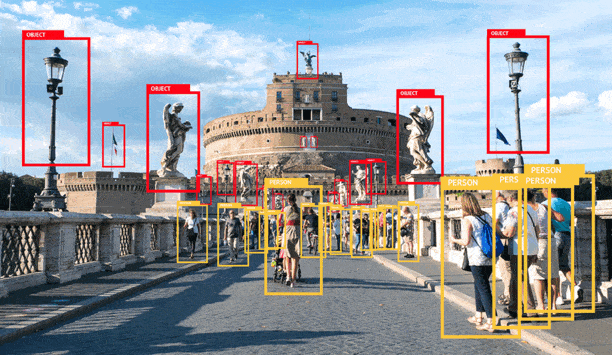 What Is Artificial Intelligence And Should You Be Using it?
Artificial Intelligence. You've heard the words in just about every facet of our lives, just two words, and they're quite possibly the most moving, life-changing words employed in everyday conversations. So what exactly is AI, who currently uses it and should be using it? What Is AI? AI is a powerful way of collecting, qualifying and quantifying data toward a meaningful conclusion to help us reach decisions more quickly or automate processes which could be considered mundane or repetitive. AI in its previous state was known as "machine learning" or "machine processing" which has evolved into "deep learning" or, here in the present, Artificial Intelligence. AI as it applies to the security and surveillance industry provides us the ability to discover and process meaningful information more quickly than at any other time in modern history. Flashback - VCR tapes, blurred images, fast-forward, rewind and repeat. This process became digital, though continued to be very time-consuming. Today's surveillance video management systems have automated many of these processes with features like "museum search" seeking an object removed from a camera view or "motion detection" to create alerts when objects move through a selected viewpoint. These features are often confused with AI, and are really supportive analytics of the Artificial Intelligence, not AI themselves. Machine Learning Fully appreciating AI means employment of a machine or series of machines to collect, process and produce information obtained from basic video features or analytics. What the machines learn depends on what is asked of them. The truth is, the only way the AI can become meaningful is if there is enough information learned to provide the results desired. If there isn't enough info, then we must dig deeper for information or learn more, properly described as "deep-learning" AI. Translated, this means that we need to learn more on a deeper level in order to obtain the collaborative combined information necessary to produce the desired result. Deep Learning AI Deep learning AI can afford us the ability to understand more about person characteristic traits & behaviors. Applying this information can then further be applied to understand how to interpret patterns of behavior with the end goal of predictable behavior. This prediction requires some degree of human interpretation so that we are able to position ourselves to disrupt patterns of negative behavior or simply look for persons of interest based on these patterns of behavior. These same patterns evolve into intelligence which over time increases the machine's ability to more accurately predict patterns that could allow for actions to be taken as a result. This intelligence which is now actionable could translate to life safety such as stopping a production manufacturing process, if a person were to move into an area where they shouldn't be which might put them in danger. Useful Applications Of Intelligence Informative knowledge or intelligence gathered could be useful in retail applications as well by simply collecting traffic patterns as patrons enter a showroom. This is often displayed in the form of heat mapping of the most commonly traveled paths or determining choke points that detract from a shopper's experience within the retail establishment. It could also mean relocating signage to more heavily traveled foot-paths to gain the highest possible exposure to communicating a sale or similar notice, perhaps lending itself to driving higher interest to a sale or product capability. Some of this signage or direction could even translate to increased revenues by realigning the customer engagement and purchasing points. Actionable Intelligence From a surveillance perspective, AI could be retranslated to actionable intelligence by providing behavioral data to allow law enforcement to engage individuals with malicious intent earlier, thus preventing crimes in whole or in part based on previously learned data. The data collection points now begin to depart from a more benign, passive role into an actionable role. As a result, new questions are being asked regarding the cameras intended purpose or role of its viewpoint such as detection, observation, recognition or identification. Detecting Human Presence By way of example, a camera or data collector may need to detect human presence, as well as positively identify who the person is. So the analytic trip line is crossed or motion box activated or counter-flow is detected which then creates an alert for a guard or observer to take action. Further up the food chain, a supervisor is also notified and the facial characteristics are captured. These remain camera analytics, but now we feed this collected facial information to a graphic processing unit (GPU) which could be employed to compare captured characteristics with pre-loaded facial characteristics. When the two sources are compared and a match produced, an alert could be generated which results in an intervention or other similar action with the effort of preventing a further action. This process- detect, disrupt, deter or detain could be considered life-saving by predictably displaying possible outcomes in advance of the intended actions. The next level is deep-learning AI which employs the same characteristics to determine where else within the CCTV ecosystem the individual may have been previously by comparatively analyzing other collected video data. This becomes deep-learning AI when the GPU machine is able to learn from user-tagged positive identification, which the machine learns and begins to further reprocess its own data to further understand where else the person of interest (POI) may have existed on the ecosystem and more correctly improve its own predictive capabilities, thus becoming faster at displaying alerts and better at the discovery of previously archived video data. The Future In conclusion, the future of these "predictables" wholly rests in the hands of the purchasing end-user. Our job is to help everyone understand the capabilities and theirs is to continue to make the investment so that the research perpetuates upon itself. Just think where we'd be if purchasers didn't invest in the smartphone?
Related white papers
How End-to-End Video Security Solutions Can Help Your Organization With Social Distancing
Understanding Video Management Systems
Five Things To Consider For AI With Video Technology
Featured white papers
6 Questions To Ask When Choosing A Security System
Download
'Boosting On-Site Safety And Security
Download
Optimize Your Business with Analytics and AI
Download