Frontier Pitts Safety & Security Gates
(1)
Browse Safety & Security Gates
Gate products updated recently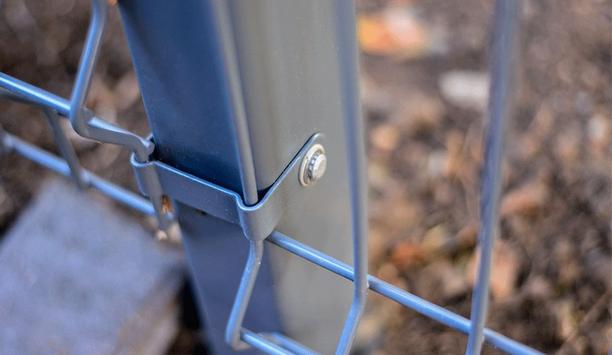 Fix Up Look Sharp
Metal theft is nothing new, but the impact of the pandemic has left many in financial uncertainty, couple this with the rising price of metal, and one result is an increase in the level of acquisitive crime. It seems there is no limit to the types of materials stolen. Just recently, lead stolen from church roofs has caught the media's attention again, but this type of theft reaches to more commonplace materials too, including steel, cast iron, and aluminum, and even items like street signs and fencing panels. As such, publically accessible infrastructure could be left vulnerable if measures aren't taken to properly protect them. Perimeter fencing solution Begin this process by thoroughly checking and assessing the perimeter fencing of the site. Here, you're looking for any signs of tampering or wear and tear, and checking if the fencing is still robust. If the fixings in fencing systems can be removed easily, the entire perimeter fencing solution risks being compromised with little effort. Both the fixings themselves, and the metal fence panels they secure can be targets for theft, and if stolen would significantly reduce the security on and around the site. The connectors, fittings, and fixings are arguably the most integral part of any security fencing installation The connectors, fittings, and fixings are arguably the most integral part of any security fencing installation. They're responsible for holding the fencing and gates together and keeping them in place. Remember, fencing solutions will only be as robust as the components used to hold them together, if these have inherent flaws, the fencing and gates in question will be more vulnerable to attack. Equal level of protection This is because poor quality fixings can often be easily broken or removed by their design or placement, so it's best to steer clear. Further, while fencing labelled as 'quick and easy installation' may sound cost effective, if it takes no time to install, it's likely it will also be quick to take down, defeating the purpose of perimeter fencing. There's a multitude of varying types of fixings available on the market, and it's important to remember that not all fencing and gates provide an equal level of protection. Below we take a closer look at fixings that should be avoided where possible. Standard head screws Standard head screws and bolts. This can be extended to anything that looks like it can be easily removed with a screwdriver or drill. Security Torx or 'Star' screws. These were once an effective tamper-proof fixing, however, in more recent times the driver bits have become more readily available in most DIY toolkits, and as such these fixings are now far from secure. Installing screws on the outside of the fence line. Leaving the fixings accessible from the outside of the fence ultimately means you're exposing them to anyone and everyone, authorized or not. This enables them to attempt to remove the fixings without the added deterrent of having to climb the fence and risking being caught. Low quality fixings. All fixings should be galvanized or stainless steel to ensure they don't rust away. Tamper-Proof fixings Vertical bar fencing and metal railings have concealed bolts and screws So now we know what not to specify, let's take this one step further and discuss some of the most effective design components found in fencing systems. Look for security fencing with 'tamper-proof fixings'. We believe this is so essential, that all Jacksons metal fencing is produced using these in one form or another. Vertical bar fencing and metal railings have concealed bolts and screws, while the welded mesh panels have tamper-proof screws with unique heads that can't be loosened or fastened with normal tools. Be wary when specifying fencing types such as steel palisade fencing; not only does this type of fencing hinder surveillance and provide an unattractive aesthetic, but the bolts and rivets are also very easily accessible meaning it isn't very secure. Twin wire panels V mesh and twin wire panels can be attached to posts in different ways. Most commonly this will be via the use of clips. These vary in the level of security they provide, for example, generic mesh clips secured with generic Torx screws can be easily removed using a standard toolkit. However, there are other products on the market which make use of anti-vandal connectors and tamper-proof fixings. Once tightened, the hexagonal part of the nut breaks off, leaving a smooth dome These fixings can only be accessed from the secure side of the fence, significantly improving the level of security. Shear nuts are arguably one of the most secure fixings which should ideally be used on gate hinges. They are a type of breakaway nut which are almost impossible to remove once installed. Once tightened, the hexagonal part of the nut breaks off, leaving a smooth dome that is hard to grip with normal tools. Knit mesh fencing With tightly knit mesh fencing such as 358 mesh, panels can be fixed to the posts in different ways, but again not all ways are secure. Some manufacturers use smaller clips and screws/bolts, however, the clips are susceptible to damage – being so small, and it also leaves the edge of the panels exposed to tools that could prise the panel away from the posts. Close-knit mesh panels with clamp bars and tamper proof bolts are highly secure. Concealed panel to post connectors and tamper proof bolts help to further enhance the security of the fencing, these are commonly used in vertical bar and metal railings. Highly secure finish Here rails are sleeved onto the pales and welded for a seamless, highly secure finish. There are no bolts or rivets that could be removed to enable swing pales to be set aside and gain access. The role that fixings and connectors play is absolutely crucial to the level of security of the perimeter fencing. This article touches on the myriad of different options available on the market, but if in doubt, don't hesitate to consult an expert on what type of components should be used when specifying fencing and gate solutions for your specific project.
How Schools Can Make Outdoor Learning Safe And Secure
Schools were never designed and built with social distancing in mind. So it's perhaps not surprising that as children returned to schools for the autumn term this year, the prospect of outdoor classes and assemblies was mooted in the media and by the Government. Many in the education sector are making the case that, should there be further COVID-19 outbreaks, in the coming months, it would be better to utilize outside space, rather than resort to closing schools. In the COVID-19 era, head teachers are considering taking learning and large gatherings, such as assemblies outdoors, when possible. Managing 'class bubbles', hygiene and ventilation While Dr. Yvonne Doyle, the Medical Director of Public Health England (PHE) has publicly reassured parents that schools are not the 'drivers' or 'hubs' of COVID-19-19 infection in communities, there is a lot of pressure on school leaders to manage 'class bubbles', extra cleaning and hygiene, ventilation, and COVID-19 testing, to protect families and staff. It's a logical step to switch, in certain circumstances, to outdoor activities where fresh air is on tap, and social distancing is far easier to manage. Specially built outdoor classrooms Across the school and nursery sector, there's ongoing investment in specially built outdoor classrooms Across the school and nursery sector, there's ongoing investment in specially built outdoor classrooms, which had been growing in popularity, even before the pandemic. These facilities offer numerous benefits as an extension of existing learning spaces and provide children the opportunity for hands-on learning, beyond a stuffy classroom. However, if outdoor spaces are routinely called upon as part of COVID-19 contingency planning, how can schools ensure that their outdoor classrooms and wider areas are secure, robust, and fit for purpose? When specifying outdoor classrooms and learning spaces, it's essential to take into account the well-being of the students and staff, who will use them, noise pollution and acoustics. Most importantly, education managers need to ensure the surrounding area is secured and adequately protected from threats, including terrorism. Perimeter security measures for schools How can schools and nurseries secure their perimeters, so that outdoor learning is totally safe for all? A starting point is to seek out architects and suppliers, who have a good understanding of security standards. Worryingly, Jacksons Fencing's research recently found that only one-third of architects are seeing both LPS 1175 and the UK police initiative, Secured by Design (SBD) physical security standards, specified for schools. This highlights a lost opportunity for architects to propose solutions that are appropriate to the level of risk and needs of the school, without turning the site into an unwelcoming fortress. Helping schools identify specific security needs Head teachers would be wise to work with architects, who not only know the latest security standards inside and out, but are also are willing to play a more advisory role, helping the school identify exactly what is needed. Head teachers should prioritize solutions appropriate to their site's specific risks It's also vital that architects don't simply replace existing fencing and gates, with the same security systems that have been in place for years. Instead, they will need to meet changing needs and risks. Our research finds that teachers often report issues, with the school perimeter and gates, from being climbed over (28%) and causing injury, to gates not locking properly (10%). Head teachers should prioritize solutions appropriate to their site's specific risks, which sometimes require altering of existing measures. School fencing is an important aspect of any education site. As well as defining its boundary and making a visual distinction between public and private property, the fencing and gates that surround and secure a school, will typically meet a wide variety of other important criteria, including preventing unauthorized entry to the grounds, protecting pupils, staff, and visitors from accidents and injury, deterring theft and anti-social behavior, and reducing the risk of malicious damage, and acts of terrorism. Welded mesh panels for perimeter fencing Popular options for schools include welded mesh panels for perimeter fencing or sports areas, and railing systems to act as demarcation, in order to control foot and car traffic. Within the outlying boundary, barriers, bollards and parking posts will keep pedestrians, and vehicles safe from each other, while timber fencing and gates can be designed to control the flow of people, around the grounds and reduce the areas, where students can be hidden from view. Automated gates and access control Perimeter fencing must be complemented with safe entrances and exits for vehicles and pedestrians. Every school has unique entry-control requirements, determined by factors, such as size, location and the local environment. These needs influence the decisions you make, when preparing technical specifications for school security gates. Do you require gates to be steel or timber, manual or automated, single or double leaf? Specialist suppliers will be in the best position to offer inputs on school gates, which typically need to offer solid security and durability, with a welcoming aesthetic. Specifying access control system When specifying a school access system, it's important to consider the areas of the school When specifying a school access system, it's important to consider the areas of the school, such as sports fields, car parks, and children's play and learning areas, and whether it requires playground segregation. Selected gates should meet the design of the fencing, to create a secure perimeter with no weak points, with automated gates conforming to all current safety regulations. . Noise pollution can be a problem as well, including noise coming in or leaving the school in residential areas. If more teaching is to be carried out outside, it's worth considering acoustic barriers to reduce noise in and around the school. Timber acoustic barriers for security and privacy Timber acoustic barriers offer security and privacy, and can reduce noise levels, by as much as 32 decibels (in laboratory conditions), so are ideal for city center schools or those located close to busy highways. There are many ways to build an outdoor classroom. Timber products can help to create a welcoming environment, such as wooden shelters, pergolas, fencing, and decking. Always check that high quality timber, ideally guaranteed for 25 years against rot and insect attack, is being used to provide an attractive, cost-effective, safe and sustainable solution, for all weather conditions. DBS approved installers And of course, installers must be DBS approved, so that they can install outdoor classrooms, during school holidays, or within term time, with minimal disruption. The COVID-19 pandemic had a huge impact on schools and learning. While nobody wants to think of fresh outbreaks of the infection, or any other virus, installing an outdoor classroom made from high-quality, long-lasting materials is a great way to future-proof school learning and ensure safety, and preparedness. Putting extra thought and care into the security angle will provide schools with decades of protection against a host of unforeseen events.
Five Things Heras Learned From The International Security Expo
Heras was a premium partner exhibitor at this year's International Security Expo (ISE) – and it's fair to say that visitors couldn't miss the stand, which was at the entrance of the Grand Hall at London's Olympia. Heras's Country Marketing Manager (UK) Rebecca Hughes pinpoints five things that the Heras team learned from the show and talking to visitors. 1) Physical still just as important as cyber Cyber(security) was the buzzword of the show – and there was lots of innovation on display. But what came across loud and clear for Heras was that physical security is still absolutely vital for UK sites of national importance, data centers, warehouses, and distribution hubs. These sites need clear demarcation, effective entrance control, and detection to make sure that perimeters aren't breached and that only authorized personnel and visitors can enter the site and specific areas within the site. And, if there are any deviations from this, there needs to be a swift and accurate response. The rapid growth in the construction of warehouses to cope with the demand from online shopping highlights the need to secure these sites and protect the valuable stock held in them. 2) PIDSs the star of the show Heras showed PIDSs complement and increase the overall effectiveness of both existing and specified perimeter protection We piqued a lot of media interest with our 'listening fence', and our team enjoyed demonstrating our newly launched, next-generation perimeter intrusion detection systems (PIDSs). GeoMic was mounted on Zenith A1 (SR1) fencing, and GeoPoint was mounted on Zenith SR3 fencing. Both were demoed by the Heras team to show how PIDSs complement and greatly increase the overall effectiveness of both existing and specified perimeter protection fence and gate lines. GeoMic uses a discreet microphonic sensor cable (alpha) that listens for sounds – such as those generated from an intrusion attempt – around the entire perimeter. And the GeoPoint sensor system utilizes multiple sensors that are distributed along the fence line to detect movement and vibration. 3) Fuel shortages prompt downtime conversations The ISE fell just after a weekend of panic fuel buying across the UK, after widespread media reporting of a shortage of truck drivers for fuel tankers. This naturally led to lots of conversations with visitors about the issue of business interruption and the risks and implications if sites are compromised. We work closely with the operators of many sites of national importance, data centers, warehouses, and distribution hubs, and disruption – be it protestors blockading entrances to sites or more aggressive tactics involving breaking into sites – is not an option because the knock-on effects can be costly and potentially damaging to an organization's ability to operate. 4) More than fencing The issue of business interruption flowed into conversations with visitors about the range of products we offer. Put simply, everyone knows us as the 'fencing people' – but that's the tip of the iceberg. Connect offers real-time insights into the status of an entrance control system, with remote monitoring of user access and alerts As Europe's end-to-end supplier of permanent and mobile perimeter protection solutions, we delighted in telling visitors about our key areas of expertise: demarcation, entrance control, detection, integrated systems, and maintenance. For us, maintenance is the unsung hero of effective security, and we had demonstrations of Connect, our breakthrough cloud-based portal that offers real-time insights into the status of an entrance control system, with remote monitoring of user access and automatic alerts and notifications via smartphone, tablet or PC. It also enables users to open access systems via cellphone, as well as enables Heras to provide remote and proactive monitoring of the systems. This integrates with the company's Essential, Premium and Premium VIP maintenance support packages. 5) It's good to meet people again The last thing we learned is just how great it is to meet people again. The UK security industry came out in force for the ISE, and it was fantastic to meet people who we'd only ever seen on a screen via Zoom or Teams. Nothing beats talking to a real person over a cup of coffee – and boy, had we missed it! As a business, the ISE was fantastic for Heras, not just in the quality of enquirers but more importantly in the connections we made with new people and in reconnecting with people we hadn't seen for a couple of years. One last thing… Fight Club Heras's new projects include UK sites of national importance, data centers, warehouses, and distribution hubs OK, it's not strictly the sixth thing we learned, but it reminds me of the film Fight Club, starring Brad Pitt. And that is: "The first rule of Fight Club is: you don't talk about Fight Club." The first rule at Heras is that we can't talk about the vast majority of the projects and installations we get involved in because of the sensitivity around many of the sites we support – which is hard, especially at shows such as the ISE. We generally say that these have included UK sites of national importance, data centers, warehouses, and distribution hubs. But no names. This is such a shame, as one journalist said that the likes of the BBC would feature Heras much more prominently if we were able to give examples of the scope and complexity of the projects we get involved in.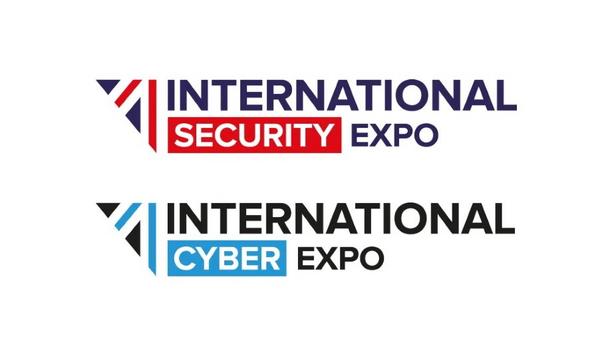 Global Security Professionals Come Together To Mark The Return Of International Security Expo 2021 And International Cyber Expo 2021
From September 28 and 29, 2021, the International Security Expo 2021, the world's premier government, industry, academia and end-user security event, returned for the first time in nearly two years. International Security Expo 2021 Co-located with the newly-launched International Cyber Expo 2021, the events welcomed thousands of security professionals, from all corners of the industry, including senior representatives from Heathrow Airport, British Army, Bank of England, Tesco Stores Ltd, BAE Systems, Chester Zoo, CPNI, Dell, Neptune Energy, Post Office, NaCTSO, DASA and the Embassy of Argentina. Furthermore, recently appointed Minister for Security and Borders, Rt. Hon Damian Hinds MP, was also in attendance and carried out a keynote speech, clearly demonstrating the importance of the event to the security sector. Global audience in attendance Reconnecting the market from far and wide, the international audience was made up of attendees from 36 countries Reconnecting the market from far and wide, the international audience was made up of attendees from 36 countries, including Israel, Italy, Sweden, Switzerland, Spain, Canada, Hong Kong, Singapore, Belgium and Australia. This included senior delegates from NATO - HQ AIRCOM, Germany, Government of Gibraltar, US Army RCCTO, New Jersey State Association of Chiefs of Police and the Embassy of the State of Kuwait. Reconnect and source new products The overwhelming feedback from visitors and exhibitors alike, proved a strong desire for the opportunity to reconnect, source new products and take advantage of in-person learning opportunities. Speaking about the appeal of the events, Harry Forsyth, Risk and Intelligence Analyst, Kings Secure Technologies, said "Both International Security Expo and International Cyber Expo are excellent events to reconnect with people in the industry, watch some great talks and broaden my horizons. The quality of the products exhibited was noticeable." Covering a range of physical and cyber security solutions Fellow visitor, Rob Cochrane CSMP MBA, Security & Risk Consultant and Security Manager at Ferrero, also attended the show, to get a better understanding of what is currently on offer, across the market. Rob Cochrane said, "The show is great and has delivered everything I need. It's very broad, in terms of its sell, as there is plenty of material from physical measures to cyber solutions." Rachael Shattock, the Group Event Director at Nineteen Group, said "The overwhelmingly positive feedback from visitors and exhibitors alike is testament to the reputation of the show, and the value it gives to all those who attend. We were delighted to see so many visitors and exhibitors, excited to be back at the show, reuniting with their peers." Rachael adds, "The energy in the hall spoke for itself and the breadth of product launches further demonstrates how the industry has continued to focus on research and development, constantly innovating to improve our safety and security. We are already looking forward to a bigger and better event in 2022 and welcoming back many of our international exhibitions, and visitors, who were unable to attend, due to the COVID-19 pandemic." Government supported international security event The specialist Government Zone was a key part of the exhibition The specialist Government Zone was a key part of the exhibition and demonstrated significant support from the UK Government and associated agencies. It provided a central meeting point for visitors, to network and discover the latest projects and plans for the future from exhibitors, including Accelerated Capability Environment (ACE), Border Force, British Transport Police, The Civil Aviation Authority (CAA), Counter Terrorism Policing, Defense and Security Accelerator (DASA), The Joint Security and Resilience Centre (JSaRC), The National Counter Terrorism Security Office (NaCTSO), The National Security Technology and Innovation Exchange (NSTIX), Police Crime Prevention Initiatives (PCPI), Research and Intelligence Support Centre (RISC), Security Industry Authority UK and UK Defense & Security Exports (UKDSE). Demonstrating the increasingly sophisticated smuggling techniques used for international drug trafficking, Border Force carried out a live demonstration of a seized Ford Kuga that uses a sophisticated magnet system to open a concealment area, within the rear of the vehicle. Firearms, security devices and door entry apparatus on exhibit Elsewhere, British Transport Police provided attendees with the opportunity to witness an experienced dog handler and a trained Explosive Search Dog demonstrate the capability and effectiveness of responding to these threats. Officers on the stand also highlighted a selection of equipment including firearms, less lethal devices, door entry apparatus and medical supplies, used to actively deter, detect and disrupt terrorist and criminal activity, across the railway network in London and other major cities. High-profile government officials offer insightful sessions In addition to exhibiting, several high-profile government officials took to the stage, to present insightful sessions, across the two days of the exhibition, including Mark Goldsack, Director DIT, UKDSE, Angela Essel, Head of JSaRC - Joint Security and Resilience Centre (JSaRC), Tracy Buckingham, Deputy Director Security and Cyber Security Exports - DIT UKDSE, Kevin Knappett, Cell Broadcast Delivery Lead Digital Infrastructure Directorate UK Government, DCMS UK GOV, and Shaun Hipgrave, Director Prepare, Protect, CBRNE & Science Directorate - Homeland Security Group, Home Office. Helping attendees understand the role of the government in advising and providing strategic support, Mark Goldsack, Director, UK Defense and Security Exports, spoke about the market intelligence available, for those businesses looking to do business abroad. He shared insights on the role of the UKDSE, in order to promote and encourage trade, provide information and analysis on the business landscape, in regions around the world, as well as to provide access to a network of trade advisors to UK businesses. Diverse make-up of the security industry critical to success Following Mark Goldsack's session, Shaun Hipgrave, Director, Protect & Prepare, CBRNE and Science Directorate, HSG, Home Office, took to the stage. He highlighted the key priorities and areas of responsibility for Homeland Security in the United Kingdom, ranging from Borders and Aviation Security, CBRNE S&T, Protect & Prepare, as well as JSaRC, and stressed how the diverse make-up of the security industry was critical to its success. On day two of the event, there was a real buzz on the show floor, as it was announced that Rt. Hon Damian Hinds MP, recently appointed UK Minister for Security and Borders, would open the second day, with an exclusive keynote speech. Innovation, the key in ever-changing security threats Events, such as the International Security Expo and International Cyber Expo, bring the security community together During his address, Damian Hinds highlighted how events, such as the International Security Expo and International Cyber Expo, bring the security community together, to inspire and be inspired. He commented, "In the security field, you have to keep on innovating, because the threat, what we're up against, keeps on shape-shifting and changing." He reflected on the industry's resilience, during the COVID-19 pandemic, its remarkable ability to innovate and the importance of a close working relationship, so as to achieve a safer and more secure society. Speaking post his keynote session, Damian Hinds added, "I think it's really important for people to come together, to be able to learn from each other, to see what is happening and make connections and to work out how we can all work together to improve our safety and security." Global Counter Terror and Serious & Organised Crime Summit The event's free-to-attend and CPD certified educational program saw over 90 inspiring sessions and 120 speakers deliver insightful sessions, across five theatres. The Global Counter Terror and Serious & Organised Crime Summit was packed out throughout the two-day event, with eager listeners regularly spilling out the door. One of the most popular sessions was delivered by Nick Bailey, retired Detective Sergeant involved in the Salisbury Novichok poisoning. Nick took attendees on an emotional journey, by talking through the events of March 4, 2018 and the impact it has had on his mental health, describing himself as 'a different person, broken physically and mentally'. Session on coming to terms with trauma Discussing the uniqueness of it being a state-sponsored attack, he spoke to attendees about coming to terms with trauma, resilience and the damaging effect of losing control of many aspects of everyday life, which he has had to face. In another session, Philip Ingram MBE, Former Senior Intelligence & Security Officer and Editor in Chief, Figen Murray, Protect Duty Campaigner, and Aaron Edwards, Senior Lecturer at Royal Military Academy Sandhurst, sat on a panel to discuss the blurred lines between terrorism and organized crime. Session on terrorism and organized crime Moderating the session, Roy McComb, Director of Inquisitio Consulting Ltd and Former Deputy Director of the National Crime Agency immediately opened the session for attendees, to address questions to the panel, which ranged from - Are we spending too much money on terror and organized crime at the expense of other issues?, Should we negotiate with terrorists?, and How do we cut off the financial stream to terror and organized crime? Sponsored by Adani and Patriot One Technologies Inc., at the International Security Conference, speakers from British Transport Police, City of London, Imperial War Museums, HVM Advisors and more, provided attendees with insights, across CNI, transport and aviation, with day two turning to the night-time economy, public sector and major events. 'The State of Aviation Security' session In a session titled, 'The State of Aviation Security', Philip Baum reflected on the role of mental health In a session titled, 'The State of Aviation Security', Philip Baum of Green Light Limited and Coventry University reflected on the role of mental health, as 'a major challenge to the industry'. Philip Baum spoke about the importance of behavioral analysis, describing this as, "The first and foremost measure we ought to be implementing to mitigate future threats, before reflecting on the new challenges brought about by the pandemic and introduction of social distancing in airport security screening." Disaster & Resilience Conference Across the hall, in the Disaster & Resilience Conference, sponsored by Everbridge, senior leaders from Unilever, Joint Security and Resilience Centre (JSaRC), Ministry of Defense, Public Health England, and London Fire Brigade took to the stage to offer the audience actionable insights on responding to a crisis. In one session, Tony Thompson, Fellow, Institute of Civil Protection and Emergency Management helped attendees address how they should monitor and respond to events in real-time, use integrated technology solutions to drive greater efficiencies and cost savings, and finally deliver a unified security platform. Global Cyber Summit The inaugural Global Cyber Summit also welcomed major names in the field of cyber security. Tracy Buckingham, Deputy Director of Security & Cyber Exports at UKTI DSE spoke about the UK's role in cyber and security capabilities, on the global stage and how collaboration between government, industry and academia, a trio she described as 'the cornerstone of the UK's approach to cyber security', is vital to the strength of the UK's cyber security industry. Elsewhere, Professor Ciaran Martin CB, Oxford University, and Former Chief Executive Officer (CEO), National Cyber Security Centre, delivered a session on the current cyber threats and priorities. Underpinning Martin's speech was the belief that people have unconsciously polluted the cyber environment, resulting in the need for a rethink, to make it a safer place to inhabit. During his session, he explored five key areas that required change, namely, people, money, rules, technology, and skills. Platform for product innovation and latest launches With globally renowned exhibitors coming together under one roof, visitors perused the stands of the likes of Adani, Marshalls, Audax Global Solutions, Bastion Security Products, Leidos, Patriot One, Rapiscan Systems, HS Security Group, PointWire, Pitagone, Smiths Detection Group, Tripwire, Heras, Leonardo, Apstec systems, Jacobs, Astrophysics, Intqual and Mitie to source a wide range of security products and solutions. The show floor was recognized as a hotbed for innovation, with many exhibitors taking the opportunity to launch new products. Apstec Systems showcased version 4 of its Human Security Radar that combines a sleek design, smaller footprint For example, Apstec Systems showcased version 4 of its Human Security Radar (HSR V4) that combines a sleek design, smaller footprint and improved mobility with enhanced AI, additional detection capabilities and flexible integration. Meanwhile, Everbridge showcased its Global Critical Event Management (CEM) certification program, with formalized standards for assessing an organization's enterprise resilience. As well as showcasing its range of protective street furniture options, Marshalls Landscape Protection (Marshalls) used the event to launch its new seating range, Verso. The full range has been tested to IWA14-1 using a 1.5 ton M1 vehicle and a 7.2 ton N2A vehicle traveling at 30mph. It can be used to create a variety of configurations that blends seamlessly into all environments. Lochrin Combi SL2 fencing system on exhibit Meanwhile, Lochrin Bain introduced its industry disrupting B3 (SR2) rated fencing system, Lochrin Combi SL2. The fence offers the same attack delay times as other systems of the same level, but no specialist tooling or training for installers, and security professionals. Elsewhere, Bastion Security Products announced the launch of its new single and double steel doorsets, which feature BastionCORE attack resistant materials, to mitigate cut through and cylinder guard removal attacks. Rebecca Hughes, Country Marketing Manager (UK) at Heras, said "Heras was delighted to be a Premier Partner Exhibitor at the ISE and support an event, where the UK security industry could come together, showcase the latest innovations in physical and cyber security, and discuss key issues, where effective security can be beneficial for UK plc." Rebecca Hughes adds, "We are delighted that our new innovations were so well received at the show and generated strong interest. We expect this to translate into a strong order book." Solutions to meet new cyber security risks The inaugural International Cyber Expo also played host to new launches, for example, a solution from Senetas Corporation that allows employees to download files from the web without risk or hidden threat. Votiro Secure File Gateway leverages patented Positive Selection technology for anti-malware and anti-ransomware protection, while preserving 100% file functionality and user workflow. Chris Pinder, Chief Operating Officer, IASME Consortium, said "This has been a great show for IASME. We've had both the quantity and quality of visitors we'd hoped for, with a great range of people representing our client base. We are looking forward to following up on some promising leads and interesting contacts." Catherine Craig, Channel Manager at 3M added, "We've had consistently good engagement and conversations on the stand. It's been so helpful to be able to tap into a wide range of different markets and people all in one place. It's been a great show and we've already signed up to return in 2022." Products under the spotlight Attendees also snapped up the opportunity to take a deep dive into the latest new launches Attendees also snapped up the opportunity to take a deep dive into the latest new launches in the Product Innovation Theatre. Here, exhibitors, including Exeon Analytics, Census Labs, Robin Radar, 3M Privacy Solutions, Heras, Safetyflex Barriers and Smiths Detection, took to the stage to deliver a range of insightful sessions. For example, Christoforos Papachristou, Strategic Account Manager for Census Labs provided attendees with insights on how the Internet of Security Things, a network of sensors, wearables, and IoT devices that use cloud and edge computing, create a cohesive security force. On day two, Jeremy Tettmar, Sales Manager, Safetyflex Barriers revealed the next generation of crash rated street furniture from ultra-slim profile, shallow mount anti-terrorist bollards to cost-effective, large perimeter Hostile Vehicle Mitigation (HVM) equipment. Live and interactive demonstrations Visitors were also able to witness these products and more in action across a number of live, interactive demonstrations and within specialist zones. The LPCB Live Testing Lab gave visitors the opportunity to witness a team of professional forced-entry specialists, attempt to break through physical security products, including mesh fencing systems from the likes of ARX and Fastline, key safes from Burton Safes, glazing units from Selectaglaze, hinged gates from Lochrin Bain, turnstiles from Frontier Pitts and Eagle Automation, and more. At the International Cyber Expo, the realities of a cyber-attack also came alive with a number of interactive features. CrisisCast in collaboration with Cyberprism carried out a theatrical live cyber-attack on a high-tech revolving stage. Cyberprism's role in a live cyber-attack situation We've had some great conversations and will be leaving the show with some really strong leads" Brian Mitchell, Lead Producer, CrisisCast, said "It's been great to see both visitors and fellow exhibitors embrace the essential role that storytelling has, in engaging with audiences and demonstrating the role that Cyberprism plays, during a live cyber-attack. Presenting an immersive demonstration, which brings to life the real-time battle between defender and attacker, has been a great way to impress clients with how the software works. We've had some great conversations and will be leaving the show with some really strong leads." Visitors were able to engage in the dialog from both sides of the attack and understand the psychology and motivating factors from two perspectives at one - the attackers and the entity's boardroom. Elsewhere, Cyber Griffin offered attendees a NCSC certified, immersive training experience through its award-winning tabletop exercise designed to explore the decisions that people make to protect their businesses from modern-day threats. The perfect place to network The event's international hosted buyer meeting program enabled senior buyers, from around the globe, to come together and do business, regardless of travel restrictions. In conjunction with the Department of International Trade's UK Defense & Security Exports, the free-of-charge personalized match-making service gave qualified buyers, an exclusive space away from the show floor, to speak to hand-picked solution providers. The sessions ran both virtually and physically to meeting all needs. Rachael Shattock, Group Event Director at Nineteen Group, added "I can't describe how fantastic it feels to reunite the whole security industry face-to-face, after over 18 months without a physical event, and provide a platform to network, learn and discover the latest security solutions from the world's leading suppliers. This year is also particularly special as we successfully launched the first International Cyber Expo with its own dedicated Global Cyber Summit conference program, interactive activities, and a raft of top suppliers." International Security Expo and International Cyber Expo will return to Olympia London, in London, United Kingdom, from September 27 - 28, 2022.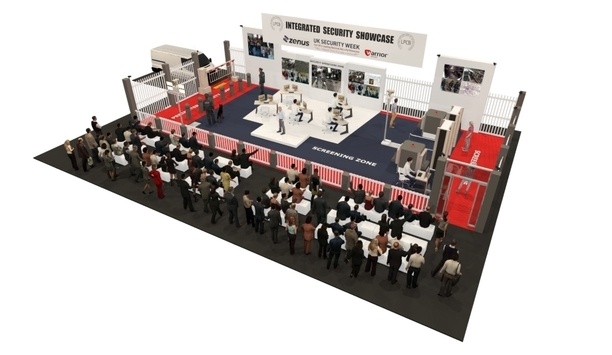 SCTX 2018 Announces The Launch Of Integrated Security Showcase With Live Security Operations Center
Organisers of Security & Counter Terror Expo, the UK's leading national security event, have announced the launch of a unique live technology showcase at its 2018 event. The Integrated Security Showcase will feature a live security operations center where visitors can see innovative technologies, solutions and services in action, helping them to identify unique solutions that can be used in a variety of installations to tackle the latest security threats. A carefully curated array of products will be displayed in the area, with facial recognition, hostile vehicle identification, cyber threat mitigation, intrusion detection, perimeter protection, CCTV, video surveillance and biometric solutions all working in harmony. Among the suppliers taking part in the new Integrated Security Showcase are Bosch Security Systems, Custom Consoles, HARP Visual Communication Solutions, Frontier Pitts, Warrior Doors, Technocover, Fast Lane Turnstiles and Zenus Biometrics, who will each unveil their latest technologies, solutions and services.Chemring Technology Solutions will show visitors how its VehicleScan technology can identify foreign objects concealed under vehicles Communal Entrance And High Security Doors Systems Warrior Doors will bring its market leading, communal entrance and high security doors systems to the new show feature, while Zenus Biometrics' facial authentication software will show visitors how its facial recognition can be easily integrated with existing hardware to offer the fastest and easiest check-in solution by identifying key personnel by searching a database of faces in real-time. Custom Consoles will demonstrate its security control room desks and video monitor mounting systems. The manufacturer of project-specific and modular broadcast, process-control and security furniture will provide one of its SteelBase control desks for use within the showcase, which can be easily configured to provide an ergonomically efficient working environment for any size of control room. Harp Visual Communications Solutions' complex audio-visual solutions will also be on display, with the company demonstrating how multiple image sources can be integrated and displayed on one continuous screen surface – all processed through its own video wall processor, MERLIN. Bosch Security Systems Will Provide Its Video Management And CCTV Systems Also joining the Integrated Security Showcase, Bosch Security Systems – a leading global supplier of technology and services – will provide its video management and CCTV systems, while Fast Lane Turnstiles will introduce its high-tech entrance control systems for pedestrian throughput. Revealing how security professionals can defend and prevent threats from unauthorized drones, Drone Detection Systems will demonstrate its drone detection and intervention solutions, designed to detect all type of civilian drones (RPAS, UAS). In addition, Technocover will supply a cutaway mesh cage unit to emphasize the benefits of physical security access solutions, used to protect specific assets, Frontier Pitts will underline the essential role its security barriers play in regulating and restricting vehicle access, and Chemring Technology Solutions will show visitors how its VehicleScan technology can identify foreign objects concealed under vehicles.Frontier Pitts will underline the essential role its security barriers play in regulating and restricting vehicle access This New Feature Is To Educate Security System Integrators Speaking about the Integrated Security Showcase, David Thompson, Event Director, Security and Counter Terror Expo, said: "This new feature is a unique, interactive learning environment designed to educate security system integrators, architects, consultants and end users looking to protect and secure critical assets from potential threats. It will offer exhibitors a chance to reveal the latest technologies live to an audience of senior buyers, while offering visitors a unique insight into real-time operations and the chance to discuss the ever-evolving range of threats, operational strategies and technologies to shape future policy." The Security & Counter Terror Expo (SCTX) will run from 6-7 March 2018 and will also include a number of networking events.
Related white papers
Automatic Vehicle Identification: State Of The Industry 2020
How Plate Reader Technology Increases Your Perimeter Security