Mirasys Video Surveillance software
(11)
Browse Video Surveillance software
Video Surveillance software products updated recently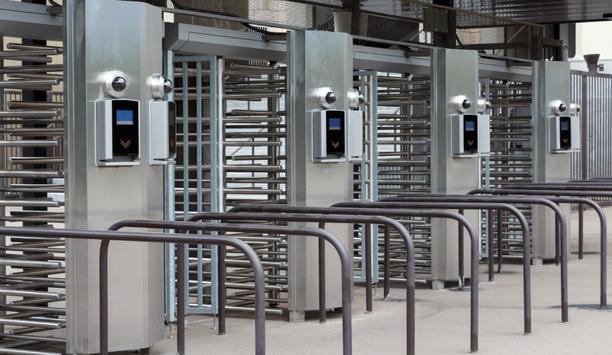 The Post-Pandemic Mandate For Entertainment Venues: Digitally Transform Security Guards
As the COVID-19 pandemic wanes and sporting venues open-up to full capacity, a new disturbing trend has hit the headlines - poor fan behavior. Five NBA teams have issued indefinite bans on fans, who crossed the line of unacceptable behavior, during the NBA playoffs. Major League Baseball stadiums have a recurring problem with divisive political banners being strewn over walls, as part of an organized campaign, requiring fan ejections. There was a brawl between Clippers and Suns fans after Game 1 of their playoff series. And, the U.S. vs. Mexico Nations League soccer game over the Fourth of July weekend had to be halted, due to fans throwing objects at players and screaming offensive chants. Cracking down on poor fan behavior Security directors are consistently reporting a disturbing uptick in poor fan attitude and behavior With players across all major sports leagues commanding more power than ever before, they are demanding that sports venues crack down on poor fan behavior, particularly when they are the targets of that behavior. Whether it's an extension of the social-media divisiveness that's gripped society, or people unleashing pent up negative energy, following 15 months of social isolation, during the COVID-19 global pandemic, security directors are consistently reporting a disturbing uptick in poor fan attitude and behavior. They're also reporting a chronic security guard shortage, like many businesses that rely on relatively low-cost labor, finding candidates to fill open positions has been incredibly difficult. Low police morale To add the third component to this perfect storm, many police departments are struggling with morale issues and officers are less likely to put themselves into positions, where they could wind up in a viral video. According to the Police Executive Research Forum, police officer retirements in the U.S. were up 45% in the April 2020 - April 2021 period, when compared to the previous year. Resignations were up 18%. In this environment, officers may be less likely to undertake fan intervention unless it's absolutely necessary. This can seem like the worst of times for venue security directors, as they need more staff to handle increasingly unruly patrons, but that staff simply isn't available. And, because the security guard staffing industry is a commoditized business, companies compete almost solely on price, which requires that they keep salaries as low as possible, which perpetuates the lack of interest in people participating in the profession. Digital Transformation There is only one way out of this conundrum and that is to make security personnel more efficient and effective. Other industries have solved similar staffing and cost challenges through digital transformation. For example, only a small percentage of the total population of restaurants in the U.S. used to offer home delivery, due to cost and staffing challenges of hiring dedicated delivery personnel. Advent of digital efficiency tools But with the advent of digital efficiency tools, now virtually all restaurants can offer delivery But with the advent of digital efficiency tools, such as UberEATS and DoorDash, now virtually all restaurants can offer delivery. Likewise, field-service personnel are digitally connected, so when new jobs arise, they can be notified and routed to the location. Compare this to the old paper-based days, when they wouldn't know about any new jobs until they picked up their work schedule at the office, the next day and you can see how digital transformation makes each worker significantly more efficient. Security guards and manned guarding The security guard business has never undergone this kind of digital transformation. The state-of-the-art 'technology' has never changed - human eyes and ears. Yes, there are video cameras all over stadiums and other venues, but behind the scenes is a guard staring at a bunch of monitors, hoping to identify incidents that need attention. Meanwhile, there are other guards stationed around the stadium, spending most of their time watching people who are doing nothing wrong. Think about all the wasted time involved with these activities – not to mention the relentless boredom and 'alert fatigue' from false-positive incident reporting and you understand the fundamental inefficiencies of this labor-based approach to security. Now think about a world where there's ubiquitous video surveillance and guards are automatically and pre-emptively notified and briefed, when situations arise. The fundamental nature of the security guards profession changes. Instead of being low paid 'watchers', they instead become digitally-empowered preventers. AI-based screening and monitoring technology This world is happening today, through Artificial Intelligence-based screening and monitoring technology. AI-powered weapons-detection gateways inform guards, when a patron entering the venue is carrying a gun, knife or other forbidden item. Instead of patting down every patron with metal in their pockets, which has been the standard practise since walk-through metal detectors were mandated by sports leagues following 9/11, guards can now target only those who are carrying these specific items. Video surveillance and AI-based analytics integration Combining surveillance video with AI-based advanced analytics can automatically identify fan disturbances Combining surveillance video with AI-based advanced analytics can automatically identify fan disturbances or other operational issues, and notify guards in real time, eliminating the need to have large numbers of guards monitoring video feeds and patrons. The business benefits of digitally transformed guards are compelling. A National Hockey League security director says he used to have 300 guards manning 100 walk-through metal detectors. By moving to AI solutions, he can significantly reduce the number of scanning portals and guards, and most importantly redeploy and gain further operational efficiencies with his overall operational strategy. Changing staffing strategy This changes the staffing strategy significantly and elevates the roles of guards. Suddenly, a US$ 20-per-hour 'job' becomes a US$ 40-per-hour profession, with guards transformed into digital knowledge workers delivering better outcomes with digitally enabled staffs. Beyond that, these digitally transformed guards can spend a much higher percentage of their time focused on tasks that impact the fan experience – whether it's keeping weapons out of the building, pro-actively dealing with unruly fans before a broader disruption occurs, or managing business operations that positively impact fan patron experience. Digitally transforming security guards Perhaps most important, digitally transforming security guards elevates the profession to a more strategic level, which means better pay for the guards, better service for clients of guard services, and an overall better experience for fans. That's a perfect storm of goodness for everyone.
Impact Of Challenges In The Component Supply Chain On Security Manufacturers
Prices and delivery times for essential components in video surveillance systems are being driven up as demand soars from other industries. Secure Logiq's Robin Hughes explains the current state of the market. Challenges Component shortages and supply chain challenges are a hot topic in just about every industry based on semi-conductors and silicon chips right now, and security is no exception. It's common knowledge that the global Covid lockdown caused a shutdown in the mining of silicon and spherites as large industries such as motor manufacturing canceled or postponed their chip orders – this has caused a supply gap that every industry is feeling. However, there is a second challenge that is hitting the security sector particularly hard, and it may not be one you are expecting – cryptocurrencies. Cryptocurrencies and security When people discuss cryptocurrencies and security, thoughts often turn to cybersecurity and ransomware payment tracking. But the issue for the majority of the security industry comes from crypto mining. When it comes to cryptocurrencies, GPUs are intrinsic for 'proof of work' mining GPUs (Graphics Processing Units) are a key component in video surveillance, they decode images and display them onto screens. With the increase of video analytics, these have also become key to running the complicated algorithms required for creating the metadata and presenting it in a meaningful way for end-users. However, when it comes to cryptocurrencies, GPUs are intrinsic for 'proof of work' mining. Demand for GPUs When Bitcoin prices were relatively low, it was hard to justify the cost of a GPU and the associated power consumption for Bitcoin mining applications. But as the price of Bitcoin has increased exponentially, demand for GPUs to do the number-crunching has grown dramatically causing a major shortage and huge price hikes. This rise in prices is not correlated with an increase in technological performance on the new GPUs, it is entirely a case of demand outstripping supply and a resulting bidding war. To put this in context, cards are currently going new for around twice the original price and manufacturers simply cannot keep up with the demand. Chia On top of this, there is a new cryptocurrency creating a new threat to a different part of the video surveillance industry. A new 'environmental' cryptocurrency called Chia has dispensed with the processing power and electricity demands of traditional GPU mining, instead of utilizing the spare storage space on hard drives (HDD) to verify blockchain transactions ('proof of space'). The demand for this particular cryptocurrency has to date called on 30 Exabytes of storage since May this year – that's 30 Billion Gigabytes of data, and it's not just HDDs, high-capacity SSDs are also in demand. This is causing massive hard drive supply issues globally, thus rocketing prices for those that are available. HDD consumption The security industry sits comfortably in the 'Big data' category and with storage retention times running from 30 days to 6 months Of course, this has a particularly large knock-on for the video surveillance market. There is nothing more data-intensive than video, other than multiple streams of HD video. With this in mind, the security industry sits comfortably in the 'Big data' category and with storage retention times running from 30 days typically up to 6 months and longer in some regions/applications, the video surveillance market consumes more HDDs than many other markets. Growth of data centers While you would think that this would make security an important area for HDD manufacturers, our market is a relatively small player. IT vendors will always focus on their core customers, and the rise of the gaming market, as well as the growth of data centers due to remote working in the pandemic, has created a more important sector to serve – and these customers will always come first. Imagine the daily storage space required if 5 Billion people uploaded just one image a day to 'the cloud'! Component manufacturers These factors combined with the lack of raw materials leading to longer lead times for component manufacturers mean that the prices for hard drives and GPUs are likely to remain inflated well into 2022 while factories play catch up on the backlog. The market for IT hardware is currently strong enough to continue even with the increase in component prices and the extended lead times for products. If you can get your hands on any HDDs, the delivery times from most distributors are around 6-8 weeks. Increased delivery times All of this has had a serious impact on the security industry. Video surveillance projects are now facing the combined issue of increased delivery times and higher costs. Many manufacturers, integrators, and distributors are doing their best to absorb the price increases where they can, but this is unsustainable over the long term. So what can be done? Second-hand applications Some people are getting more creative by purchasing from the second-hand market Some people are getting more creative by purchasing from the second-hand market. However, it is unlikely that commercial applications will be willing to risk potential downtime or data losses by using second-hand components that have been pushed hard for months on end mining cryptocurrencies. Making early purchases While I can't comment on what other manufacturers have done, at Secure Logiq we have been watching this market trend closely. We always try to keep a close eye on anything that has the potential to significantly impact our manufacturing capabilities and try to offset any potential challenges with early purchases before the impact is fully felt. As such, we have been able to secure enough products to continue manufacturing as normal for more than six months. Increased demand as a challenge While we have this existing stock to meet current and anticipated orders, we continue to scour the market for any available stock to make sure we are at the top of the list when any fresh products come on the market. This has meant that throughout our 10-year history we have never failed to deliver a customer order within 7-10 working days. The delays with component manufacture and the ongoing increased demand will continue to present a huge challenge to the video surveillance and wider security industry. However, good planning and intelligent design will allow projects to remain on track. Security technology manufacturers are not alone in this challenge, but the dual-threat is perhaps unique. It will take a while for this threat to be overcome, but with robust planning and by paying close attention to the market forward-thinking video surveillance manufacturers can still deliver projects for their clients.
The Global Biometrics Trends Review
The global biometrics market has been recently developing rapidly, and this trend will continue shortly. If in 2018 its volume was estimated at $23.4 billion, according to the forecast of the analytical company BCC Research, the market size may increase to $71.6 billion with an average annual growth rate of 23.2 % by 2024. Fingerprint scanning, facial recognition, iris, vein, and voice technologies are expected to be implemented at the fastest pace. The analysis is based on the revenue indicators of key players depending on segments, including hardware, software, and integration. Biometric electronic documents Another analytical Agency, Acuity Research, estimates that the number of biometric electronic IDs will increase by about 3.5 billion electronic documents in the world. Moreover, more than half of the UN member States issue biometric passports. Government and private contracts of Canada, the United States, Belarus, Ukraine, Moldova, Lithuania, Hungary, Bangladesh, Senegal, and other countries are examples of implementation of programs for the transition to biometric electronic documents. Government organizations in various countries believe that biometrics is one of the most effective ways to identify refugees and those who cross the border. Now there are a lot of projects which are based on biometric technology. Biometric identification system Perhaps one of the most ambitious is the Aadhaar project being implemented in India Perhaps one of the most ambitious is the Aadhaar project being implemented in India. It is a biometric identification system that contains the data of more than a billion people. The database contains about 10 billion fingerprint templates, two billion iris templates, and a billion photos. There is another ambitious project at the Nairobi Jomo Kenyatta International Airport, where RecFaces company has implemented a passenger facial identification ready-made solution, that helps the security guards to receive notifications about airport visitors in just a few seconds and increase the efficiency of security services at least by 30%. The introduction of biometric identification of passengers aimed at increasing the level of airport security, as well as quickly obtaining information about the detection of wanted persons, stored in the long-term archive. Automated control gates As another example, face match is used at border checks to compare the portrait on a digitized biometric passport with the holder's face. In 2017, Thales company was responsible for supplying the new automated control gates for the system of Automated Fast Track Crossing at External Borders at Roissy Charles de Gaulle airport in Paris. This solution has been devised to facilitate evolution from fingerprint recognition to facial recognition This solution has been devised to facilitate evolution from fingerprint recognition to facial recognition during. Governmental systems, SmartCity, airports projects using identification technologies day by day become our reality and influence the growth of the biometrics market globally. Countries are studying the experience of each other and adopting it. Paperless payment technologies The global market of biometrics will shift all industries, starting from the transportation facilities especially airports, where a transition from traditional VMS and ACS to paperless biometric self-Boarding systems will be carried out. Sports facilities will see the development of paperless payment technologies at cash desks, and the banking sector — the payment systems with remote customer identification. HoReCa will transfer from staff time tracking systems to biometric payment systems, biometric check—in systems and the use of biometric identifiers. To sum up there are two most significant drivers of this growth are surveillance in the public sector and numerous other applications in diverse market segments.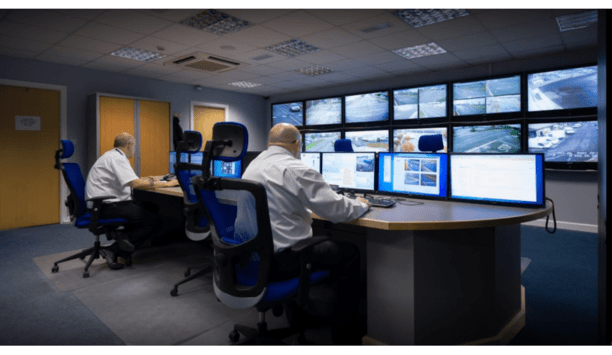 Bold Communication Announces The Launch Of Their Innovative Gemini CCTV Monitoring Platform
Bold report their new Gemini CCTV monitoring platform release includes new integrations and features to enhance the monitoring control room user experience and in response to the latest technology. These include the addition of three new CCTV system interfaces and a number of feature enhancements. March Networks, which operates in government, retail, education and banking sectors, amongst others, joins Mirasys VMS and Hanwha Techwin, formerly Samsung, along with many existing CCTV integrations. Gemini can be deployed in the cloud or on local servers as required. New features in the latest release include - direct camera import to save having to add cameras manually and rekeying descriptions, camera views and alarm zones integration, Hikvision DeepinMind object identifier, site polling, batch contacts editing, SMS dynamic messaging and broadcasts, and intelligent alarm signaling processing to dramatically reduce duplicate and false alarms.
Mirasys Video Management System Meets Banks And Financial Institutions' Requirements
Banks and financial institutions have more complex and diverse requirements for video surveillance technology than most other organizations. From corporate buildings, to branch offices, data centers, ATMs and cash depots. Several European Banks benefit from using Mirasys Video Management Software (VMS), which provides high privacy protection and robust technology. Networking the video management system of the bank's branch offices provides users a single logical system that can be used from any site or from an external service provider's service center. Hence, VMS services are produced in the most cost-effective way whether it be locally, centrally or outsourced.The unique, non-fragmenting storage file system provided by Mirasys protects against hard disk failure The Mirasys VMS checks the system performance in real time and helps to prevent system failure. Enhanced multi-disk recording minimizes data loss and maximises recording continuity. The unique, non-fragmenting storage file system protects against hard disk failure. Benefits To Financial Sector Perimeter and motion detection monitors sensitive and restricted areas, such us bank vaults or safety deposit boxes, and alerts personnel only if an important event occurs, saving time and operational costs. People counting and other data reporting enables reduction of business inefficiencies and enhances customer service. Advanced alarm management tools enable the creation of specific alarm lists based on the motion, sound or text data triggers; reducing the number of false alarms. Dwell time and stopping detects people loitering at the ATM. Automatic Number Plate Recognition (ANPR) alerts on potential threats and suspicious vehicle movement and reports on car parking utilization.Automatic Number Plate Recognition (ANPR) alerts on potential threats and suspicious vehicle movement and reports on car parking utilization Recorded video watermarking guarantees the integrity and authenticity of recorded and exported video data for court evidence. User authentication and setting specific user rights ensures control of system access and protects sensitive data. Also, product features such as audit trail and versatile material management and search functionality support, e.g., the new EU General Data Protection Regulation (GDPR) requirements. The purpose of the audit trail events is both to show what the user has done, and also to track other (programmatic) changes that change the user interface. Key To Data Security Is Operational Policies For: account security (e.g., personal user accounts, instead of shared accounts, rename default administration accounts, etc.); password security (don't leave systems with default passwords, don't permit too short passwords, use passphrases instead, etc.), and; software and device firmware updating. Mirasys recommends that systems are kept up to date with the latest software versions. In a networked, multi-server or multi-site environment, all Mirasys VMS servers and client applications can be centrally upgraded from the Mirasys management server. Manage easily various event sources in multiple locations with the flexible Mirasys Smart Event Management platform How To Protect Your Surveillance Online For deployments, Mirasys recommends that surveillance cameras are installed, when possible, in a private camera network, where the direct camera communications take place only inside the camera network to VMS servers, and is separate from the client access ("viewing") network (and from the public Internet, in particular). This also prevents the camera streaming and signaling from being forwarded inadvertently to any external systems not part of the VMS solution. In addition, camera access from outside the private network is thus not possible. It is also recommended to protect wide area network links with VPN (Virtual Private Networking), or other secured, connections.Integrated systems such as access control, intruder detection and fire alarm systems serve as sensors for the video management system For server-to-server and client-to-server signaling, the data communication is in Mirasys VMS both compressed and encrypted by default for sensitive data (such as usernames and passwords and other details). Integration And Internet Of Things In VMS With larger video management solutions, the integration of different systems is valuable because it allows automated functionalities that eliminate human errors and delays. Integrated systems such as access control, intruder detection and fire alarm systems serve as sensors for the video management system. IoT (Internet of Things) is increasingly applied in the video management. The sensors continuously provide information and, if necessary, based on this information, the predefined decision chains automatically open a video connection to the event place without any delay or error. The resulting snapshot may be one image or a set of several images that supports decision making in a problem situation. All the information is also stored for later processing. The event picture is routed either automatically or manually for people and organizations needing the information. Also, related Standard Operating Procedures can be automatically opened.Mirasys VMS is the answer to the scalability and performance needs of new camera technologies from any manufacturer Mirasys VMS is quick and easy to install, and especially effective in networked, IP-based CCTV systems and their operational and management needs, such as centralized management and upgrading/updating of servers, drivers and client applications without requiring on-site travel to remote locations. User profiles are easy to create and change. Servers can be pre-installed and pre-configured before delivering to the deployment location. Easy-To-Use User Interface The Mirasys VMS user interface can be adapted to individual and specific needs and preferences and provides more visual space for videos without sacrificing any functionality. A HTML5 (Hypertext Markup Language, Version 5) based user interface in Version 8.4 offers easy access to the Mirasys system from anywhere; PCs, tablets or smartphones. Video surveillance camera features are consistently improving. Image quality can be exceptionally good compared to what it used to be only a few years ago. The newest cameras also require much less network bandwidth due to more effective encoding formats, such as H.265/HEVC (from 40% up to 60% of bandwidth and storage space savings, depending on the footage and device without any loss of quality, or increased quality at the same level with the H.264/AVC encoding) that many IP camera manufacturers have started to support. Individual servers can handle more simultaneously connected cameras than before, and the entire system has no actual upper limit. Mirasys VMS is the answer to the scalability and performance needs of new camera technologies from any manufacturer, and the Mirasys based video management system can be designed freely using the best equipment for the customer-specific requirements and can support also all future needs.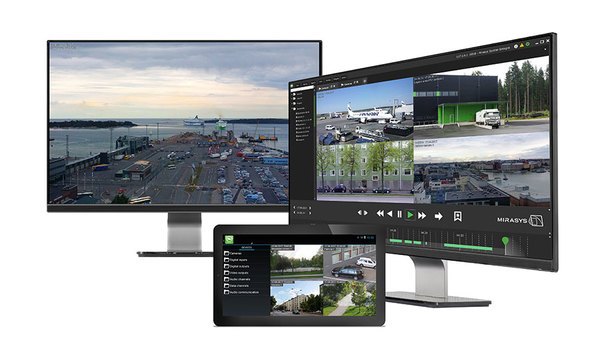 Mirasys Video Management System Ensures Transportation Operations Run Smoothly
Mirasys Video Management Solutions are being utilised in a number of transport projects which include ports, motorways, airports, trains and logistic centres. Each project needs a highly adaptive solution which adapts to changing requirements, technologies and regulations, and provides unlimited scalability and high reliability. Mirasys VMS Increases Efficiency The transportation sector provides a great example of how an intelligent video management system can increase the efficiency of activities, safety, and ensure smooth-running operations. Mirasys offers the possibility to increase productivity and savings with powerful connectivity to other systems. Mirasys VMS includes a number of intelligent features. Playback and powerful search tools identify incidents quickly and efficiently. The intuitive storyboard function helps in reporting events and incidents and high quality images can be used for evidence. Advanced motion detection and alarm event settings let you decide what you want to track; reducing operational costs and the number of false alarms. The ingenious use of cameras and analytics increases the flow of cargo, luggage and passenger traffic Mirasys Video Content Analytics Mirasys VCA (Video Content Analytics) provides full VCA functionality with object classification and enter / exit, direction, vehicle speed, stopping, dwell time, etc. filtering. The setup is versatile and supports, for example, different type of vehicle classification, zone definitions, entering directions and vehicle speed. You have plenty of different analytic alternatives available per camera. The object that is being analysed can have several different analysis rules active simultaneously. The ingenious use of cameras and analytics increases the flow of cargo, luggage and passenger traffic. You can, for example: Tighten platform security Improve crowd management Identify people and any unusual behaviour such as running Identify abandoned objects Manage queues and staffing level Control the number of vehicles in the area Vast Integration Possibilities With Mirasys and its endless integration possibilities, you can speed up the logistic centre's functions, transport management efficiency, and ensure the undisturbed flow of cargo operations. The use of Mirasys integrations will increase the value of visual information captured by the system, and bring significant cost savings. The information from video images can be linked to the information received from other sensors, also enabling the utilization of IoT (Internet of Things). Different organisations can use the same Mirasys system to manage their part of the surveillance and security, but each party has its own rights With Mirasys and its endless integration possibilities, you can speed up the logistic centre's functionsWhen integrating a bar code reader with the video management system in a warehouse, the movements of each package can be searched and visualised. The images from cameras can be found immediately, which helps to determine the condition of the package at the time of entering and leaving the warehouse, and on which vehicle it is located. For each and every event, the system provides the exact time, visual information from a number of different cameras, and delivers event reports to specified recipients. This results in a clear decrease in the time spent in resolving customer complaints. Automatic Number Plate Recognition With the Mirasys ANPR+ (Automatic Number Plate Recognition) application you can automate the management and guidance of the vehicles in a certain area. For example, based on the number plate information the system can advise: Which loading bridge the vehicle is assigned to, Which driving lane the vehicle is assigned to, Driving through automatic weight-in-motion (WIM) is needed, etc. The system can monitor the vehicle on its way in and out, film it from the side, top, front and back and is therefore a great solution for vehicle damage control. Using integration to the automatic weight-in-motion (WIM) function you can also ensure automatically that the amount and type of product loaded on the vehicle is correct. Automate Operations With The ANPR+ Different organisations can use the same Mirasys system to manage their part of the surveillance and securityA forwarding company can book a space for its truck from a shipping company's ticket selling system. When the truck arrives at the shipping company's area, for example in a harbour, it is automatically measured, and if the measurements match the ticket, the truck is guided to the green lane. If the measurements deviate from the ticket data then the truck is guided to the ticket window lane. The measurement information will be sent automatically to the system optimising the ship loading. If a vehicle exceeds its allowed time to stay in one place, or deviation from the planned route of the vehicle is detected, the system will report an event. In harbours and airports different entities, such as Security, Police and Customs, need different information from the same system. Different organisations can use the same Mirasys system to manage their part of the surveillance and security, but each party has its own rights; simultaneous users are no problem. Information from different sources flows automatically between organisations, resulting in faster response times on investigations, and increasing the performance level considerably in handling the joint security issues. Decreased Total Cost Of Ownership Mirasys is an industry-recognised Video Management System provider. Limitless integration possibilities of the Mirasys VMS offer the freedom to build the system that serves your needs. Mirasys also gives you the freedom and possibility to connect several sites into one logical entity. The centrally managed Mirasys system allows you to add or remove cameras and servers, set users' rights, manage live and recorded video and export evidence with a few simple clicks. The system can have centralised, de-centralised or mixed topology configurations.
Related white papers
School Security Moves to the Cloud
How Security Systems Ensure Healthy Workplaces During COVID and After
Monitoring Traffic Flow: Everywhere, All The Time