MOXA Video Surveillance software
(3)
Browse Video Surveillance software
Video Surveillance software products updated recently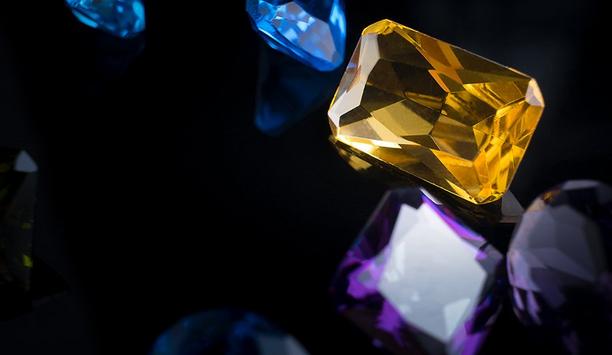 Fighting Illicit Trade With Artificial Intelligence
AI has opened doors to many transformation opportunities and increasingly minimised many risks -- personal and economic -- that are alarming today. And illicit trade is one of those pains AI can offer a promising solution against. Illicit trade is a serious threat and problem that affects governments and societies on every level. While governments lose financial funds in tax revenues, thriving businesses are losing potential customers, and customers are getting tricked into purchasing counterfeit, low-quality products. Transnational organized crime generates revenue of $2.2 trillion through transnational criminal organizations, complicit corrupt facilitators, and other threat areas. The list of criminal activities is long and involves such horrific crimes as trafficking of narcotics, opioids, arms, humans, fake medicines and other counterfeit and pirated goods; illegal tobacco and alcohol; illegally-harvested timber, wildlife, and fish; pillaged oil, diamonds, gold, and other natural resources and precious minerals; stolen antiquities; and other contraband or valuable items sold across streets, social media, online marketplaces, and the dark web. In short, illicit trade is a contributing cause to large-scale insecurity and instability across markets. AI-driven technologies Here is where revolutionary AI-driven technologies come in, with their capability to fight illicit trade across markets. AI technologies in this specific application promise to help build safer and more secure communities in the future. There are a few ways that AI can support the ongoing fight against illicit trade on a global scale in a tangible way. Transnational organized crime generates revenue of $2.2 trillion For financial transactions at risk of fraud and money laundering, tracking has become an increasing headache if done manually. As a solution to this labour-intensive process, AI technology can be trained to follow all the compliance rules and process a large number of documents -- often billions of pages of documents -- in a short period of time. Among these documents widely in circulation, most have an unstructured and inconsistent format -- from invoices to insurance documentation -- are a complex system to tackle; in this whirlwind of pages, the likelihood of non-compliant and misrepresented figures to go by unnoticed. But this is also where AI can thrive as solutions become a necessity, enhancing humans' capabilities of identifying fraud risks in the early stages. Relying on natural language processing, the technology can begin interpreting the text from the scanned and digitised documents in order to process trade information at high speed. In this context, AI-powered solutions are capable of comparing, contrasting document information and identify anomalies worth looking into further. By automating a large portion of the process, AI-driven technology allows the staff to focus on more pressing, high-involvement issues that require human judgement while saving time on the time-consuming manual work of analyzing documents by hand. Identifying covert interactions between criminals As criminal networks become increasingly intricate in their illegal operations, cutting-edge AI technology is crucial in the battle against it. In 2019, EU launched a project with the goal to deploy advanced AI technology and robots to identify smuggling across the borders of Portugal, Estonia, Italy, Greece, Bulgaria, Romania and Hungary. With the help of AI, it will be possible to send drones and autonomous vehicles to the most dubious border areas in order to enforce border control and detect smugglers quickly and efficiently. Illicit trade triggers a chain reaction of negative impact across industries, governments and individuals The issues the EU is trying to address through the project include drug and weapon smuggling, as well as human trafficking. From tight border control tracking crossings to communication monitoring to identify covert interactions between criminals on both sides of the border, the project is one among many that will expand the scope of solutions to the illicit trade problems today. AI's contribution is significant on many levels: from predicting crime and threats to safeguarding public health and safety (in face of human trafficking, counterfeit medicines, and toxic products), these are simply inklings of major shifts that AI technology promises for the future of the battle against illicit trade. So why is fighting illicit trade so crucial? Here are a few reasons why AI's role in fighting this global issue is crucial. In a world where customers run the risk of being deceived and tricked into buying counterfeit products, companies who provide the original products suffer through the loss of revenue and market share. The same companies are also robbed of their intellectual property and proprietary data. Furthermore, people who are employed in these companies run the risk of losing their jobs as a result of revenue and market share loss. And finally, the last straw is the loss of brand integrity and reputation to the need to compete with low-quality, sometimes even dangerous counterfeit products. Just like a domino effect, illicit trade triggers a chain reaction of negative impact across industries, governments and individuals. And it's time for AI to step in and stop it.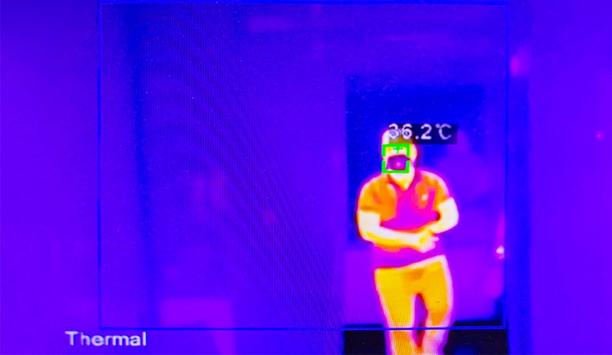 Edge Computing, AI and Thermal Imaging – The Future of Smart Security
Smart security is advancing rapidly. As AI and 4K rise in adoption on smart video cameras, these higher video resolutions are driving the demand for more data to be stored on-camera. AI and smart video promise to extract greater insights from security video. Complex, extensive camera networks will already require a large amount of data storage, particularly if this is 24/7 monitoring from smart video-enabled devices. With 4K-compliant cameras projected to make up over 24% of all network cameras shipped by 2023 – there is a fast-growing desire for reliable storage on-board security cameras. The question for businesses is: do they look to break up their existing smart video network, by separating and compartmentalising cameras to handle data requirements, or do they increase its storage capabilities? As some people begin to venture out and return to work following initial COVID-19 measures, we are also seeing demand for thermal imaging technology increase. New technology like this combined with more of these always-on systems being rolled out, means organizations will need to carefully consider their smart video strategy. Newer edge computing will play an important role in capturing, collecting, and analyzing data and there are some key trends you can expect to see as a result of this evolution. There are many more types of cameras being used today, such as body cameras, dashboard cameras, and new Internet of Things (IoT) devices and sensors. Video data is so rich nowadays, you can analyze it and deduce a lot of valuable information in real-time, instead of post-event. Edge computing and smart security As public cloud adoption grew, companies and organizations saw the platform as a centralized location for big data. However, recently there's been opposition to that trend. Instead we are now seeing data processed at the edge, rather than in the cloud. There is one main reason for this change in preference: latency. Newer edge computing will play an important role in capturing, collecting, and analyzing data Latency is an important consideration when trying to carry out real-time pattern recognition. It's very difficult for cameras to process data – 4K surveillance video recorded 24/7 – if it has to go back to a centralized data center hundreds of miles away. This data analysis needs to happen quickly in order to be timely and applicable to dynamic situations, such as public safety. By storing relevant data at the edge, AI inferencing can happen much faster. Doing so can lead to safer communities, more effective operations, and smarter infrastructure. UHD and storage AI-enabled applications and capabilities, such as pattern recognition, depend on high-definition resolutions such as 4K – also known as Ultra High Definition (UHD). This detailed data has a major impact on storage – both the capacity and speeds at which it needs to be written, and the network. Compared to HD, 4K video has much higher storage requirements and we even have 8K on the horizon. As we know, 4K video has four times the number of pixels as HD video. In addition, 4K compliant video supports 8, 10, and 12 bits per channel that translate to 24-, 30- or 36-bit color depth per pixel. A similar pattern holds for HD — more color using 24 bits or less color using 10 or 12 bits in color depth per pixel. Altogether, there is up to a 5.7x increase in bits generated by 4K vs. 1080 pixel video. Larger video files place new demands on data infrastructure for both video production and surveillance. Which means investing in data infrastructure becomes a key consideration when looking into smart security. Always-on connectivity Whether designing solutions that have limited connectivity or ultra-fast 5G capabilities, most smart security solutions need to operate 24/7, regardless of their environment. Yet, on occasion, the underlying hardware and software systems fail. In the event of this, it is important to establish a failover process to ensure continued operation or restore data after a failure, including everything from traffic control to sensors to camera feeds and more. Consider the example of a hospital with dozens or even over a hundred cameras connected to a centralized recorder via IP. If the Ethernet goes down, no video can be captured. Such an event could pose a serious threat to the safety and security of hospital patients and staff. For this reason, microSD cards are used in cameras to enable continuous recording. Software tools – powered by AI – can then "patch" missing data streams with the content captured on the card to ensure the video stream can be viewed chronologically with no content gaps. Thermal imaging Health and safety is the number one priority for all organizations as people return to work and public spaces. Some organizations are deploying thermal imaging to help screen individuals for symptoms as they return. Organizations that operate with warehouses, depots and assembly lines will traditionally have large amounts of cameras located outside of the entrance. With thermal imaging smart video in place, these cameras can now serve a dual purpose as a screening device. The thermal imaging technology is capable of detecting elevated body temperatures, with 10-25 workers being scanned in one shot, from one camera – making it an efficient and accurate process. This way, staff can use the information to help identify people who may need further screening, testing, and/or isolation before returning to work. There are many more types of cameras being used today, such as body cameras, dashboard cameras, and new Internet of Things (IoT) devices While this may not increase data storage requirements, it can change your retention policies and practices. Smart security today is about utilising AI and edge computing, to deliver an always-on, high-resolution video provision that can help keep people safe 24/7. These trends increase the demands and importance of monitoring, which means requirements of the supporting data infrastructure improve to match that, including the ability to proactively manage the infrastructure to help ensure reliable operation. Companies need to make sure they have considered all the storage and policy challenges as part of their smart security strategy for the future.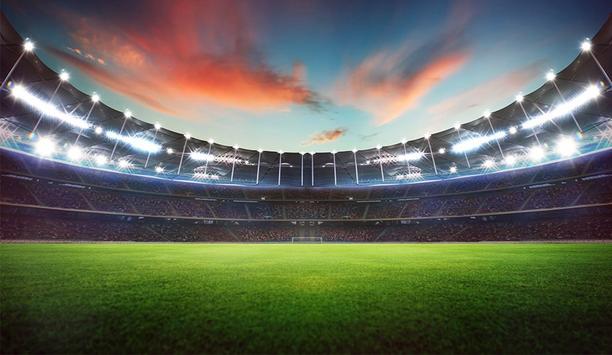 The New Marriage Between AI and Stadiums
Stadiums around the world are still paralyzed from the effects of COVID-19. Fans and spectators in masses have been absent from stadiums since April and there doesn't seem to be a concrete plan on how or when they'll be able to return to near capacity. The NBA recently opted to form a bubble philosophy concept in Disney's facilities, although it's been a relative success, it's also been a $200 million temporary solution. This then begs the question: How long can stadiums survive like this without spectator's present? History tells us that stadiums, venues and sport recover from disasters, so what can stadiums do to speed up the process? This is the catalyst for AI to be integrated on mass level to stadiums around the world. AI is the answer AI's role in getting fans and spectators back is huge, through capabilities such as: Social Distance Monitoring Crowd Scanning/Metrics Facial Recognition Fever Detection Track & Trace Providing Behavioural Analytics Technologies such as IREX.ai is now working alongside National Leagues, Franchises and Governing Bodies to implement AI surveillance software into their CCTV/surveillance cameras. This is now creating a more collaborative effort from the operations team in stadiums, rather than purely security. Stadiums around the world are still paralyzed from the effects of COVID-19 AI surveillance software such as IREX.ai when implemented into the surveillance cameras can be accessed by designated users on any device and on any browser platform. Crowd metrics Arming stadiums with AI-powered surveillance tools can detect crowd metrics such as "people counting" and "group statistics". This ensures stadium personnel can monitor social distancing with precision, accuracy and immediately. Alerts can be set up throughout parts of the stadium to alert senior staff members when overcrowding can appear with real time videos, analytics and photos to their hand-held device, such as a smartphone. Fever detection Thermal cameras have been implemented throughout facilities including stadiums and are helping assist to spot people with elevated temperatures. What IREX.ai implements is an alert system, coupled with facial recognition of any individual(s) that read an elevated body temperature. This alert system then provides security and health officials with a photo of the individual with the elevated body temperature, meaning staff can react quicker to the situation prevent this individual from entry. Pandemic monitoring by facial recognition Thermal cameras have been implemented throughout facilities including stadiums and are helping assist to spot people with elevated temperatures Through facial recognition, staff members will be able to locate individuals through simply uploading a photo. It has never been easier to find a person of interest. With masks becoming an everyday part of society, facial recognition has come under scrutiny regarding the accuracy when a mask is worn. Irex.ai still maintains a 96% accuracy with individuals wearing masks and can set up alerts for any individuals not wearing a mask. Another important aspect of facial recognition is finding persons of interest quickly through technology like IREX.ai's "searchveillance". The future is here. Designated staff can track a person from when they enter the stadium by simply uploading their photograph. An example of how this can assist stadium personnel is to help relocate lost children inside the stadium with their guardians/parents when they are separated. Another attribute would be any individuals banned from entering the stadium would trigger alerts once they appear under surveillance, a fantastic collaborative tool to use with Law Enforcement. Return on investment With security solutions, one of the biggest issues with any security investment is a lack of an ROI. This is where AI security is breaking the mould. The ability to provide business analytics, consumer/fan behaviours, traffic patterns, etc, allows other departments within the organization to gain vital information that can assist with their strategies and practices. Stadium security will never be the same in a post-COVID world, so why will its practices stay the same? AI & Stadiums is no longer the future, it's the 2020 solution.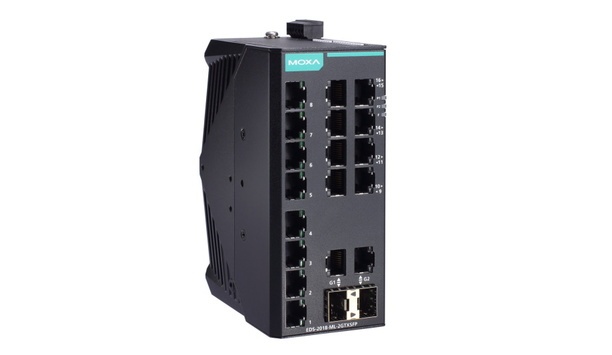 Moxa Industrial Ethernet Switches Deliver Time And Cost Savings By Facilitating Efficient Network Deployment
Moxa, an internationally-renowned provider of industrial Internet of Things (IIoT) solutions, has extended its connectivity portfolio with the new EDS-2000 series of unmanaged Ethernet switches featuring up to 16 Ethernet ports and two Gigabit combo ports to meet increasing needs for additional nodes and bandwidth. Slim enough to fit into crowded control cabinets and machines, these plug-and-play switches allow for easier deployment and upgrading of existing devices without configuration hassles. Moxa EDS-2000 switches are inexpensive solutions for implementing industrial control and data acquisition over a LAN and require virtually no IT skills. Serving as a network's backbone, the switches connect a wide variety of data devices, such as meters, sensors and cameras, so that organizations can gain greater visibility into core processes. Critical industrial protocol data Moxa is making its EDS-2000 Series available in five unique designs within two families Long distance fiber uplinks of over 100 meters are made possible by the two Gigabit combo ports available on several EDS-2000 models. The Moxa EDS-2000 Series is designed to push IIoT innovation beyond the performance limitations of current switch technology. For example, network operators can simply flip the DIP switches on the top panel to enable Quality of Service (QoS) and Broadcast Storm Protection (BSP) and help achieve more efficient data streams by reducing delays and failures. QoS guarantees high priority for critical industrial protocol data, while a relay alarm keeps field workers alerted of power disruptions or port disconnections. Moxa is making its EDS-2000 Series available in five unique designs within two families: the EDS-2000-EL and the EDS-2000-ML. Mission-critical automation The EDS-2000-EL Series is an entry-level model ideal for general automation, while the EDS-200-ML is a mainstream switch for mission-critical automation that complies with industry standards in hazardous locations, including process automation, oil and gas, transportation and marine applications. Both feature high EMC resistance and an IP40-rated housing to withstand harsh environments, extreme temperatures (-40 to +75° C), vibrations, and shocks. By raising innovation to the next level, Moxa can now provide its customers with a more agile means to keep pace with growing bandwidth requirements in industrial networks.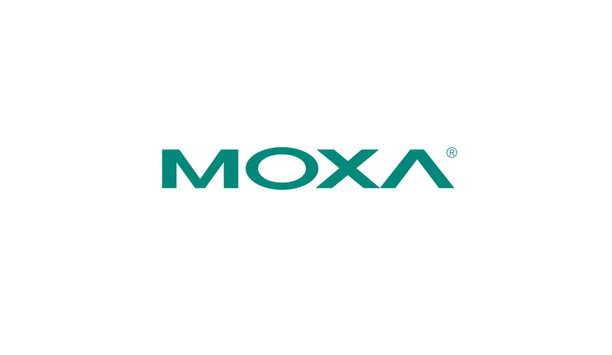 Moxa Joins The OpenChainProject By The Linux Foundation To Streamline Open Source Compliance
Moxa announced that it has joined the OpenChainProject, an initiative by the Linux Foundation to streamline open source compliance. By enrolling as a Platinum member, Moxa becomes the first Taiwan-based company to join the OpenChain's Governing Board, expanding the project's reach globally and across multiple industrial sectors. Formed in 2016, the OpenChain Project aims to build trust in open source by making open source license compliance simpler and more consistent across supplies chains. The OpenChain Specification defines inflection points in business workflows where a compliance process, policy or training should exist to minimize the potential for errors and maximize the efficiency of bringing solutions to the market. Advanced industrial networking The OpenChain Specification is being prepared for submission to the International Organization for Standardization (ISO) and evolve from a de facto standard into a formal standard. Moxa has demonstrated for several years its continuous commitment to open source compliance to enable advanced industrial networking and communications applications for the Industrial Internet of Things (IIoT) world. This commitment has helped Moxa become one of the providers of industrial edge-to-cloud connectivity and computing solutions for IIoT environments. Promoting industry standards Moxa is thrilled to join the OpenChain Project so that we can demonstrate our commitment" Andy Cheng, President of Strategic Business Unit at Moxa, commented: "Moxa is thrilled to join the OpenChain Project so that we can demonstrate our commitment in supporting open source compliance standardization." "Moxa has been a strong supporter of the Linux Foundation for some of its important projects such as Civil Infrastructure Project (CIP) for long-term support Linux distribution. We are now looking forward to working closely with the OpenChain community to promote industry standards of open source compliance. Moxa has actively participated in the OpenChain community during its key growth phase over the last two years," said Shane Coughlan, OpenChain General Manager. Ensuring open source compliance "Moxa joining as a Platinum member underlines its commitment to further deepening industry collaboration and understanding at this critical juncture. In particular, I believe Moxa will play an important role in helping us build bridges across the Mandarin-speaking world to ensure open source compliance." Moxa joins an array of companies that have already become Platinum members of the OpenChain Project, including ARM Holdings, Bosch, Cisco, Comcast, Facebook, Fujitsu, Google, Hitachi, Microsoft, Panasonic, Qualcomm, Siemens, Sony, Toshiba, Toyota, Uber, and Western Digital.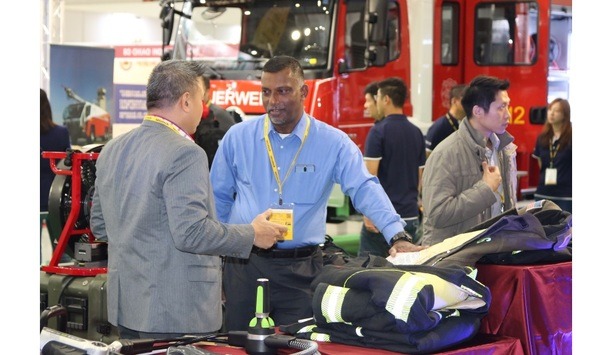 Addressing The Latest In Fire Safety And Disaster Prevention In Taiwan And APAC At Fire & Safety, Secutech 2020
Fire & Safety, concurrently held with Secutech Taiwan 2020, will have international and local manufacturers showcasing products and solutions for best practices in fire safety for various verticals as well as effective disaster prevention and mitigation technologies. Countries from the APAC region is expected to see an increase in fire safety demands as increase in infrastructure developments requires both in pass and active fire safety equipment. Government regulation also plays a major role in the increase demands as strict laws and regulations will require many buildings to implement certain standards in fire safety technologies. Fire safety and disaster management technologies The smart factory sector will include instrument testing equipment, personal protective equipment and more The global value of disaster and emergency management is predicted to see an increase from USD 107 billion in 2019 to USD 148.5 billion by 2024 with a CAGR of 6.8 percent. The increase will be due to unpredictable natural disasters from climate change as well as potential man-made incidents that could fuel the events. APAC region will be amongst the fastest growing market with governments demand to implement top of the line technologies for disaster managements. When Fire & Safety begins in April, it will have no shortage of products for enhancing fire safety. The smart factory sector will include instrument testing equipment, personal protective equipment, safety and management of plant / park intelligent perimeter protection and plant disaster prevention (earthquake / fire explosion). Visitors will expect to see companies including 3M, Draeger, DuPont, Honeywell, Johnson Controls, LHD, Moxa, Rotarex and UTC. Flood protection equipment Medical institutions will also be a highlight for fire safety protection. Visitors will see a range of products such as waterway sprinkler, fire alarm system, evacuation equipment, ventilation and smoke exhaust, fireproofing material, smoke prevention elevator, building door and window installation sensing system, intelligent bedside care system and personnel safety positioning. Exhibitors will consist of Ching Gu Electronics, HEX Safety, Horing, Red Bridge, RIHSI, SAFE, Sheng Yang and Wizmart. Secutech International will have several sections within the fair for showcasing products and solutions for safe and smart cities Lastly, a number of disaster prevention and mitigation equipment will be on display, including earthquake early warning system, flood protection equipment, disaster relief drone, fire rescue vehicle and fire extinguishing equipment. Onsite there will also be an earthquake simulation zone where visitors can see live demonstration of technologies being utilized for earthquake situations. Showcasing Technologies for a Safe and Smart City Secutech International will have several sections within the fair for showcasing products and solutions for safe and smart cities. The show will consists of Smart Building, Smart Factory, Safe City, Mobility, Fire Safety & Disaster Prevention and Information Security sections. The business matching programs will return to offer a unique and effective one-on-one service to introduce exhibitors to VIP buyers. In 2019, Secutech successfully arranged 319 business matching sessions, connecting exhibitors with key distributors, systems integrators, property developers and contractors in the APAC region.
Related white papers
Market Report: Cannabis At A Glance
6 Questions To Ask When Choosing A Security System
Optimize Your Business with Analytics and AI