MOXA Video Surveillance software
(3)
Browse Video Surveillance software
Video Surveillance software products updated recently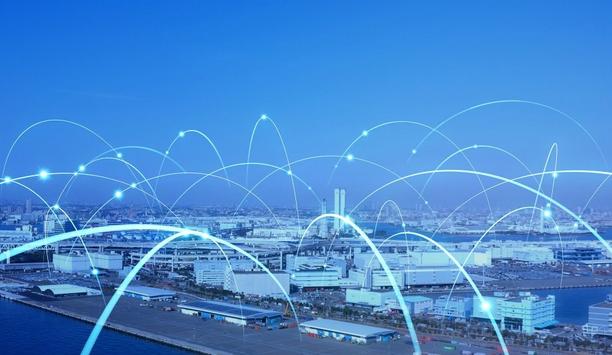 Supply And Demand: The Ways Cloud Supports A Stronger Supply Chain
Cloud-based applications and platforms revolutionize supply chain management, helping stakeholders scale operations from small businesses to complex enterprises. Cloud supply chain solutions are showing significant increases in implementation – so much so the sheer number of organizations with a cloud solution outpace or far outnumbers the ones that don't. But there is one area that has still not made the switch to the cloud, most often the security department. But the advent of using video surveillance data for other purposes, like real-time transit tracking, is pushing the adoption of video in the cloud forward. Traditional security systems Unlike traditional security systems, cloud video solutions are not limited to providing only security data. Video can be used to enhance warehouse productivity, increase the ROI of transit operations, marginally reduce the loss or damages due to employee safety issues, and uphold the organization's integrity. Companies spend a lot of time, money, and effort attempting to enhance production The benefits are significant: cloud solutions can change how the supply chain aggregates business data through video and AI. Companies spend a lot of time, money, and effort attempting to enhance production and the supply chain, as it is paramount to the success of a brand. Video, analytics. And the cloud can make it better. Like every other industry, the transportation and logistics market is on the brink of a sea change because of the digital revolution. Reliable supply chain The volume of information and data generated by digital devices and systems allows stakeholders to leverage rich data and combine it to optimize efficiencies, schedules, and planning. Users are starting to see how the cloud and connected devices support a more rapid and reliable supply chain through faster transit times, better loading and unloading methods, prompt product delivery, enhanced safety, and more operational efficiency. Without a doubt, the supply chain has seen the benefits of using the cloud to improve processes and overall success. Some have revolutionized how they track shipments with intelligent mobile applications, while others use cloud-based warehouse management systems to support higher supply chain performance and optimize order management and production planning across warehouse locations. Warehouse management systems Cloud-based security services can optimize the pivotal balance between optimal deliveries And now, cloud-based security platform solutions change how security leaders aggregate safety, security, and business data through video and AI. Using AI technology to identify actionable insights within previously untapped video monitoring and unstructured IoT data is a potential gold mine for businesses in the supply chain sector. Cloud-based security services can optimize the pivotal balance between optimal deliveries, employee safety, and physical security. There is also great potential to improve the supply chain process from end to end. Here's how: As part of the cloud-based security solution, IP cameras and sensors can transmit data directly to the cloud, eliminating the need for on-premises systems like DVRs and NVRs. In the case of network disconnection, data is protected, so no information is lost in the face of downtime. All the data capture is transmitted to the cloud, allowing all authorized personnel to access the data as needed. Cloud security solution For any organization with a decentralized infrastructure, finding the red thread across sites can be difficult. For organizations distributed across geographies, this can lead to a lack of communication regarding stock acquisition, movement across facilities, and potential delays in deliveries. A cloud security solution is designed to centralize all data irrespective of the geographical distance between facilities. Stakeholders can view precisely what is happening at a site from any connected device Now, the owner of multiple and distributed logistic centers can view these sites simultaneously or even sequentially. Imagine monitoring the unloading dock areas at all your facilities at one time, allowing you to gain peace of mind that operations are running smoothly. Whether on-site, five miles away, or in a different country altogether, stakeholders can view precisely what is happening at a site from any connected device, whether it is your laptop, smartphone, or iPad. Supporting essential decisions This functionality delivers access to only those devices and sites that you are authorized to access. Using assigned credentials and the power of the network, leaders can access the application from anywhere across the globe. Artificial intelligence in the supply chain supports essential decisions by using cognitive predictions and recommendations on optimal actions. This approach can help enhance overall supply chain performance and help manufacturers predict possible implications across various scenarios in terms of time, cost, and revenue. With AI and the cloud, organizations can monitor different operational parameters and gain operational insights that enable leaders to streamline their services and smoothen out the course of the supply chain from beginning to end. From the moment a product enters a warehouse to the point of its departure, its complete journey can be reviewed via the video surveillance solution. Supply chain organizations The possibilities of cloud solutions are limitless, and new use cases are being identified daily Regular monitoring of the handover of goods to courier vendors can give insights into employee performance. Manufacturers can track orders. Cloud video can help users understand the overall performance of their employees, whether they are at a truck stop, within a warehouse, or delivering to an office building. The possibilities of cloud solutions are limitless, and new use cases are being identified daily. The time is ideal for supply chain organizations to push the boundaries of what's possible with the cloud and help providers proactively address business optimization, safety, and physical security throughout the process. Advanced technologies, like cloud services, further support a productive supply chain that will lead to increased revenue streams and a successful process as organizations look to optimize operations as digital transformation efforts continue to evolve.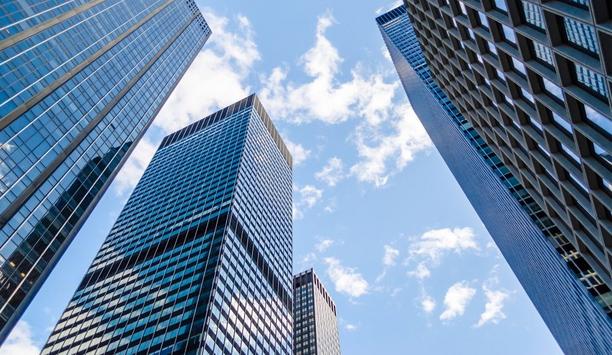 IP Video - Simply Modular And Modern
They say nothing stays the same for long, and this has never been truer than in today's world of technology and innovation. The 21st century has seen rapid changes and every day brings a new update in one of the many segments of technology. Technology is evolving at such a rapid rate, due to a phenomenon dubbed accelerating change. Each new improvement is now a stepping stone, enabling stronger and better generations of technology, at faster speeds. Accelerating change evolving across all industries The idea of accelerating change is evolving across all industries. And, because we want to help our partners and customers get the most out of their investments, which is why we continually look to find ways to deliver flexibility and scalability, with each technology update. Essentially, we've embraced the concept of accelerating change across our entire organization. Why is this important? When organizations implement any new solution, they should carefully consider how their technology needs will evolve. Although, it is impossible to anticipate the future (who would have imagined COVID-19?), stakeholders know their organization may grow, leaders will request new data points, the industry will evolve and aligned technologies will emerge. Investing in flexible, scalable technologies Technology today should be designed to meet today, tomorrow and future security, and business requirements Therefore, businesses must be able to be flexible and modular, without having to overhaul their technology investments. That is why each company must invest in technologies that are designed for flexibility and scalability. Technology today should be designed to meet today, tomorrow and future security, and business requirements. When selecting the best 360-video solution, for example, it's crucial to understand how some of the latest innovations transform security operations. IP video systems IP video systems offer numerous benefits, such as secure data accessibility, higher resolution, more efficient storage and centralized management, even with multiple cameras. And today, there are more options than ever before. In a market that sees constant technological evolution, the possibilities can seem endless. But the camera you need today may not be what you need tomorrow. Security and business needs evolve over time, and sometimes, almost daily. Do you need to fit a camera into a small space, such as a hotel corridor or over a reception area at a bank? What about at a retail store exit or the entry point for a distribution center? Or maybe, you want to install one 360-degree camera, instead of multiple standard cameras to maximize situational awareness? Security cameras that offer modular benefits There are more cameras available that offer modular benefits. Flexibility to change uses and features, and turn-on and turn-off intelligence are built into its own infrastructure, to make the camera customizable to specific requirements, risk profile, and environment. With the addition of multi-mode software functionality, you get access to the most advanced 360-degree cameras on the market today. Whether you need a 360-degree camera, a panoramic camera, or both simultaneously, all these capabilities are wrapped up into one solution. Cameras that can be transformed to cater to unique needs Based on your unique needs, you can transform how the camera performs Based on your unique needs, you can transform how the camera performs. Whether you need a 360-degree camera, a panoramic camera, these modular options wrap all these functionalities into one solution. I bet you're asking, why does that make sense? Why not keep different form factors, each focusing on a specific use? It all goes back to what we discussed before, the focus on empowering customers to have the best technologies, over the course of their investment. Changing cameras accessories or functions within the UI We should no longer ask customers to choose a specific camera. Instead, we should give them the base format and empower them to select the accessories needed to build the camera solution that fits their requirements. If those needs change, they simply change accessories or functions within the UI (User Interface). Call it what you will, a one-stop camera shop or the Swiss Army knife of cameras, we're good with either. Overall, this approach eases deployments, addresses change and simplifies use. Need for ultra-flexible and scalable architecture The world has changed, and partners and end users need technology that can adapt to changing conditions. As technology leaders, we need to accommodate the evolving needs of organizations, large and small. By providing an ultra-flexible architecture that scales effortlessly, to accommodate the short and long-term needs of the ever-changing business environment, we can lead the way.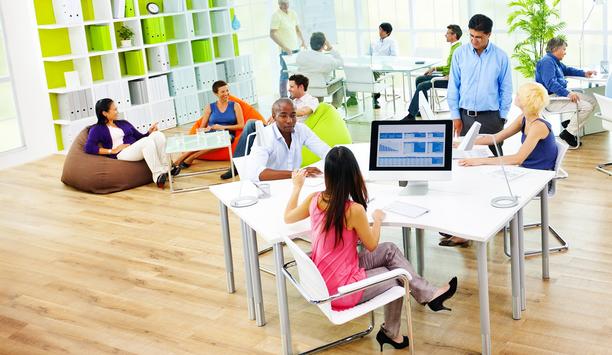 4 Smart Ways To Use Security To Power The Business Of The Future
In the new era of work, our relationship with the workplace is defined by flexibility and mobility. Employees are working across the home, office, and blended spaces more than ever before, as well as working varied hours to suit the modern work schedule. This new hybrid workforce model holds the potential for more diverse talent and better productivity, but it also comes with its challenges – one being how to ensure security, health, and safety in the workplace. Strong and smart security ecosystem While nearly one-third of companies report that they've implemented a hybrid model, according to a recent survey by STANLEY Security, many still have much to do to prepare their office for the future. Building a strong – and smart – security ecosystem is crucial in preparing for the future. As such, businesses should consider technologies that help protect their people, as well as safeguard their assets, optimize their operations, and secure their network. 1)Protect your people Implementation of a security ecosystem combines health, safety, and security hardware and software solutions seamlessly Nearly 60% of mid-market and enterprise businesses across the UK and US report that the health and safety of their employees and customers are a primary concern when implementing modern and hybrid working models. This begs the question: How can businesses create a safe and healthy work environment when 59% are planning to bring employees back on-site in some capacity within the next 18 months? The answer lies, in part, in the implementation of a security ecosystem that combines various health, safety, and security hardware and software solutions seamlessly. Integrating platform Nearly half (46%) of business decision-makers say they are interested in adopting an integrated platform such as this. This means integrating traditional and digital security solutions, then leveraging the data and insights they produce to further enhance the workplace experience. Take this example: With employees and visitors moving in and out of the office at different times, a business may lack oversight of occupancy or density levels, people flow, workspace scheduling, visitor check-in processes, and more. However, with visitor management, access control, and other building/business systems integrated, employees can reserve a workspace for a specific date and time and be granted access to the building. Leveraging AI and machine learning Visitors can pre-register, answer a health screening questionnaire, and receive a mobile credential before arriving. Once the visitor arrives on-site, the system can alert the respective department – all without the close contact typically required for traditional visitor check-in processes. When layering artificial intelligence and machine learning on top of the data, a business may identify trends in people flow and opportunities to optimize congested areas. They may also see that certain rooms within the building get more use than others and leverage these insights to manage their space more effectively. All of this is powered by a security ecosystem that can help a business better protect its people while realizing other benefits in the process. 2) Safeguard your assets Businesses are concerned about the security of their assets when it comes to the hybrid workforce model Even more, businesses are concerned about the security of their assets when it comes to the hybrid workforce model. About 72% of leaders say this is, in fact, their primary concern with the hybrid approach. This figure isn't surprising when you consider the impact of the pandemic, which left many businesses closed either temporarily or permanently, with few people allowed on-site to manage facility operations. As a result of the pandemic, we saw tech adoption accelerate at an astonishing rate – simply because businesses had to implement cloud and remote technologies to survive during a time when buildings were closed indefinitely. Remote management and visibility This was particularly true for security solutions, such as cloud video surveillance and cloud access control solutions like wireless IoT-connected locks. Nine out of 10 businesses (91%) report that they have already implemented cloud security technology; of those, nearly half (48%) stated that this was due to the pandemic. These technologies allow for remote management and provide visibility into business operations at the same time. In a retail setting, for example, cloud video surveillance allows businesses to identify and track not only criminal activity, but also foot traffic patterns, peak operating hours, staff shortages, and more. Loss prevention strategy When integrated with the retailer's point-of-sale (POS) system, businesses can gain greater insights into their traffic counts, end cap effectiveness, loyalty card activity, and a variety of POS exceptions, such as high-dollar transactions, repeated transactions, excessive returns, employee discounts, and more. For retailers especially, a security ecosystem means a more efficient loss prevention strategy that helps safeguard assets and profits. 3) Optimize your operations The "future of work" is still very much a work in progress, but one thing is clear: Businesses are looking for ways to increase efficiencies, drive cost savings, and, ultimately, optimize their operations – especially now with the challenges posed by price inflation. A relatively untapped opportunity for businesses to achieve these goals lies within their security infrastructure. Security technology and solutions gather incredibly rich data which, when unlocked, can help businesses understand how their buildings are being used, when the busiest times are, where there are highly trafficked areas, and more. Leveraging cloud video surveillance systems, businesses could identify emerging staff training needs Cloud video surveillance systems For example, by leveraging the insights produced by cloud video surveillance systems, businesses could identify emerging staff training needs, which could ultimately result in improved employee satisfaction and reduced attrition. However, much of this data sits untouched within the infrastructure, leaving businesses unaware of the opportunities in front of them. 44% of businesses that currently use a cloud security system for its primary use say they want to know how else this technology can be utilized, and an additional 20% aren't even aware that it could be used in other ways. AI and analytics The interest in adoption is promising for the office of the future, especially when we see that the majority of businesses (78%) would consider using AI and analytics technologies to optimize their operations, helping their business to operate more effectively and efficiently. The increase in adoption of cloud technology – paired with the rise in interest in AI, machine learning, and advanced analytics – could make it possible for businesses to uncover invaluable insights from their security infrastructure and leverage them to adapt and build business resilience. 4) Secure your network Advanced technology help businesses improve their cybersecurity, making it harder for hackers to gain entry With cyber threats becoming more prevalent, businesses are increasingly looking to secure their networks and protect their data. More than half (54%) of those surveyed expressed interest in using AI, machine learning, and advanced analytics to secure their network by identifying and eliminating cybersecurity threats. Advanced and automated technology can help businesses improve their cybersecurity, making it harder for hackers to gain entry to the larger corporate network. Modern cybersecurity tools that use AI and machine learning can detect anomalies in network traffic or alert and act on suspicious behavior. Cybersecurity software For example, if an IoT device suddenly begins broadcasting and establishing connections with multiple devices, cybersecurity software could detect this abnormal behavior, send an alert, and suspend traffic or quarantine an endpoint immediately – saving precious time during a potential breach. A single data breach could result in widespread distrust from workers and customers, potentially leading to decreased business as well as litigation issues. As such, businesses need to take action to update and strengthen their defenses so that they can avoid downtime and continue to operate with peace of mind. Prepare your business for the future Businesses will continue to look for more ways to extract value out of their existing infrastructure, including their security technology. For many, the tools to do so are already in place, it's just a matter of unlocking the insights with a security ecosystem. With such an ecosystem – one that helps protect a business' people, assets, and network, while optimizing operations – companies can better safeguard the future of their workspaces and usher in the new era of work with confidence.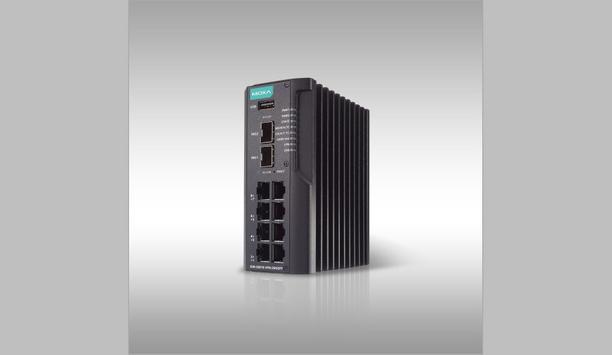 Moxa Unveils EDR-G9010 Series Industrial Secure Routers For Safeguarding Industrial Applications
Moxa Inc., a globally renowned company in industrial communications and networking, with a focus on securing industrial networks, has introduced the new EDR-G9010 Series. These industry-certified, all-in-one firewall/NAT/VPN/switch/routers, act as a robust first line of defense for industrial networks, in diverse applications, such as smart manufacturing and critical infrastructure. EDR-G9010 Series industrial secure routers Moxa's EDR-G9010 Series industrial secure routers offer 10-port GbE performance and defense-in-depth security capabilities, in order to fulfill the needs of bandwidth-hungry applications that require field-proven reliability and multi-layered security. With more and more cyber security incidents occurring in operational technology (OT) systems, enhancing industrial network security becomes a key priority for business owners and chief security officers. However, in OT environments, network requirements are not just concerned with security, but also focus on keeping operations functioning smoothly. Network security solution for OT environments With the launch of the new EDR-G9010 Series, Moxa brings a tailor-made network security solution for OT environments" "With the launch of the new EDR-G9010 Series, Moxa brings a tailor-made network security solution for OT environments," said Kevin Huang, Product Manager at Moxa Networking, adding "We recommend our customers to use the EDR-G9010 Series industrial secure routers, to segment their networks as a first line of defense and prevent threats from propagating to the rest of the network." He adds, "Furthermore, users can leverage its advanced OT Deep Packet Inspection (DPI) technology, firewall, NAT, and VPN features, to achieve multi-layered security. Last, but not least, the 10-port Gigabit performance, faster boot time and Layer 2/Layer 3 redundancy helps ensure the availability of industrial networks." Compact and rugged industrial secure router Kevin Huang further stated, "The EDR-G9010 Series combines all these powerful functions into a single compact, rugged, industry-certified industrial secure router. Overall, the EDRG9010 series will be Moxa's future-proof secure routing platform, with additional capabilities being added over time." The EDR-G9010 Series industrial secure routers offer: Advanced Network Protection with Network Segmentation and Advanced DPI - Within one field site, the EDR-G9010 Series industrial secure routers can help build a security boundary, by segmenting OT and IT networks, and feature advanced DPI technology, to give users more granular control over network traffic, by filtering industrial protocols, based on the requirements of the application. Moxa will continuously extend the DPI protocol coverage. Starting with Modbus TCP/UDP and DNP3, Moxa will add specifically, power market-related protocols in 2022. When remote connections across multiple sites are needed, the EDR-G9010 Series' embedded IPsec VPN ensures safe industrial network communication channels, when accessing the private network from the public Internet. Future-proof platform for OT Intrusion Prevention - The superb computing power of the EDR-G9010 platform enables it to run an Intrusion Prevention Module, which will safely block ransomware, malware, viruses, and other cyber security threats in OT networks. This signature-based scanning technology will move traffic filtering and asset visibility in OT networks to an unprecedented level. This module is licensed on demand and will be available by mid of 2022. Better Performance with High Bandwidth and Faster Boot Times - With the number of connected devices constantly growing, the EDR-G9010 Series is capable of achieving high throughput, while providing robust security, perfect for bandwidth-hungry applications. Meanwhile, the faster boot time helps reduce system downtime, during regular maintenance or in the event of an emergency recovery situation. More Versatility - The EDR-G9010 Series caters to the needs of different networks, whether it is the need for a firewall, network address translation (NAT), remote VPN communications, switching, or routing. These secure routers are also certified for IEC 61850-3/IEEE 1613, NEMA TS2, ATEX Zone 2, and Class I Division 2. The accessible and versatile all-in-one design makes these devices ideal for securing industrial applications, such as in power substations, intelligent transportation systems, oil and gas, and smart manufacturing. IEC-62443 hardened - Secure routers play a pyramidal role in security architecture and need to be security hardened. Hence, EDRG9010 hardware and software has been developed with Moxa's IEC-62443-4-1 certified process, and is ready to meet the IEC-62443-4-2 requirements, up to Security Level 2. EDR-G9010 Series 10-port Gigabit Industrial Secure Router highlights include: All-in-one firewall/NAT/VPN/switch/router, 8-port TX GbE and 2-port SFP GbE, Comprehensive redundancy mechanisms, including Turbo Ring and VRRP, Wide -40 to 75°C operating temperature (-T model), Advanced Deep Packet Inspection (DPI) for Modbus TCP/UDP and DNP3 traffic, and 104 and MMS (available in Q1, 2022), and Certified for IEC 61850-3, NEMA TS2, ATEX Zone 2, Class I Division 2, EN 50121-4, DNV, IEC-62443-4-2 SL 2 (available in Q4 2022). Compatible with MXview network management software EDR-G9010 Series is also compatible with Moxa's MXview network management software To enhance network security visibility, the EDR-G9010 Series is also compatible with Moxa's MXview network management software. With the MXview, software users can, for example, visualize the achieved security level of IEC-62443-ready Moxa devices, perform regular configurations backups, and have an at-a-glance overview of the network's performance. With the launch of the EDR-G9010 Series industrial secure routers, Moxa has expanded its secure network infrastructure portfolio, in order to cover a broader range of industrial applications and introduced more granular control over industrial networks, so as to fulfill its ongoing commitment to protect the connectivity of industrial environments. Connectivity for the Industrial Internet of Things (IIoT) Moxa is a globally renowned provider of edge connectivity, industrial computing, and network infrastructure solutions, for enabling connectivity for the Industrial Internet of Things (IIoT). The company delivers lasting business value, by empowering the industry, with reliable networks and sincere service, for industrial communications infrastructures.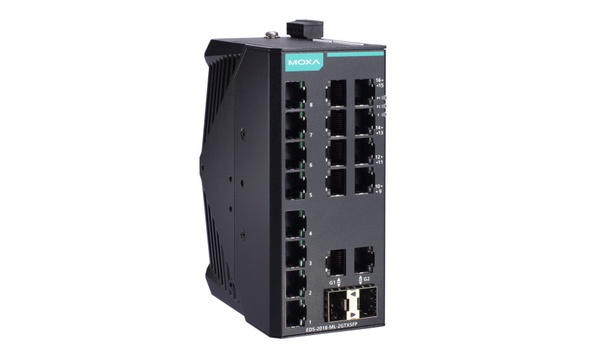 Moxa Industrial Ethernet Switches Deliver Time And Cost Savings By Facilitating Efficient Network Deployment
Moxa, an internationally-renowned provider of industrial Internet of Things (IIoT) solutions, has extended its connectivity portfolio with the new EDS-2000 series of unmanaged Ethernet switches featuring up to 16 Ethernet ports and two Gigabit combo ports to meet increasing needs for additional nodes and bandwidth. Slim enough to fit into crowded control cabinets and machines, these plug-and-play switches allow for easier deployment and upgrading of existing devices without configuration hassles. Moxa EDS-2000 switches are inexpensive solutions for implementing industrial control and data acquisition over a LAN and require virtually no IT skills. Serving as a network's backbone, the switches connect a wide variety of data devices, such as meters, sensors and cameras, so that organizations can gain greater visibility into core processes. Critical industrial protocol data Moxa is making its EDS-2000 Series available in five unique designs within two families Long distance fiber uplinks of over 100 meters are made possible by the two Gigabit combo ports available on several EDS-2000 models. The Moxa EDS-2000 Series is designed to push IIoT innovation beyond the performance limitations of current switch technology. For example, network operators can simply flip the DIP switches on the top panel to enable Quality of Service (QoS) and Broadcast Storm Protection (BSP) and help achieve more efficient data streams by reducing delays and failures. QoS guarantees high priority for critical industrial protocol data, while a relay alarm keeps field workers alerted of power disruptions or port disconnections. Moxa is making its EDS-2000 Series available in five unique designs within two families: the EDS-2000-EL and the EDS-2000-ML. Mission-critical automation The EDS-2000-EL Series is an entry-level model ideal for general automation, while the EDS-200-ML is a mainstream switch for mission-critical automation that complies with industry standards in hazardous locations, including process automation, oil and gas, transportation and marine applications. Both feature high EMC resistance and an IP40-rated housing to withstand harsh environments, extreme temperatures (-40 to +75° C), vibrations, and shocks. By raising innovation to the next level, Moxa can now provide its customers with a more agile means to keep pace with growing bandwidth requirements in industrial networks.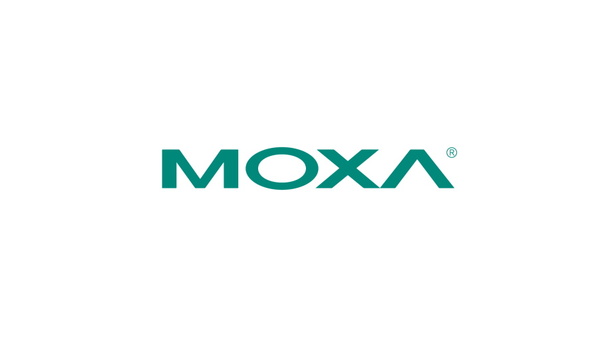 Moxa Joins The OpenChainProject By The Linux Foundation To Streamline Open Source Compliance
Moxa announced that it has joined the OpenChainProject, an initiative by the Linux Foundation to streamline open source compliance. By enrolling as a Platinum member, Moxa becomes the first Taiwan-based company to join the OpenChain's Governing Board, expanding the project's reach globally and across multiple industrial sectors. Formed in 2016, the OpenChain Project aims to build trust in open source by making open source license compliance simpler and more consistent across supplies chains. The OpenChain Specification defines inflection points in business workflows where a compliance process, policy or training should exist to minimize the potential for errors and maximize the efficiency of bringing solutions to the market. Advanced industrial networking The OpenChain Specification is being prepared for submission to the International Organization for Standardization (ISO) and evolve from a de facto standard into a formal standard. Moxa has demonstrated for several years its continuous commitment to open source compliance to enable advanced industrial networking and communications applications for the Industrial Internet of Things (IIoT) world. This commitment has helped Moxa become one of the providers of industrial edge-to-cloud connectivity and computing solutions for IIoT environments. Promoting industry standards Moxa is thrilled to join the OpenChain Project so that we can demonstrate our commitment" Andy Cheng, President of Strategic Business Unit at Moxa, commented: "Moxa is thrilled to join the OpenChain Project so that we can demonstrate our commitment in supporting open source compliance standardization." "Moxa has been a strong supporter of the Linux Foundation for some of its important projects such as Civil Infrastructure Project (CIP) for long-term support Linux distribution. We are now looking forward to working closely with the OpenChain community to promote industry standards of open source compliance. Moxa has actively participated in the OpenChain community during its key growth phase over the last two years," said Shane Coughlan, OpenChain General Manager. Ensuring open source compliance "Moxa joining as a Platinum member underlines its commitment to further deepening industry collaboration and understanding at this critical juncture. In particular, I believe Moxa will play an important role in helping us build bridges across the Mandarin-speaking world to ensure open source compliance." Moxa joins an array of companies that have already become Platinum members of the OpenChain Project, including ARM Holdings, Bosch, Cisco, Comcast, Facebook, Fujitsu, Google, Hitachi, Microsoft, Panasonic, Qualcomm, Siemens, Sony, Toshiba, Toyota, Uber, and Western Digital.
Related white papers
14 Success Stories About How Video Technology Is Improving City Life
Empowering Cameras With AI
The Rise of Ethical Facial Recognition