Qognify Video Surveillance software
(4)
Browse Video Surveillance software
Video Surveillance software products updated recently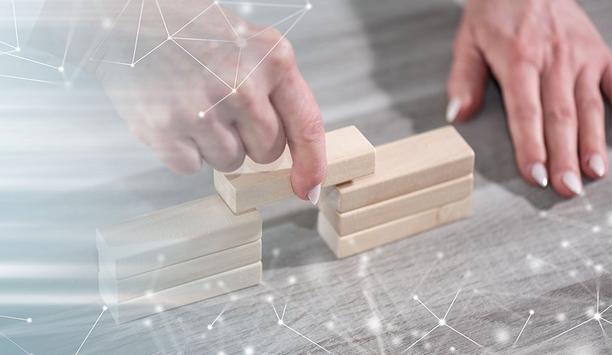 Tackling The Challenge Of The Growing Cybersecurity Gap
The SolarWinds cyberattack of 2020 was cited by security experts as "one of the potentially largest penetrations of Western governments" since the Cold War. This attack put cybersecurity front and center on people's minds again. Hacking communication protocol The attack targeted the US government and reportedly compromised the treasury and commerce departments and Homeland Security. What's interesting about the SolarWinds attack is that it was caused by the exploitation of a hacker who injected a backdoor communications protocol. This means that months ahead of the attack, hackers broke into SolarWinds systems and added malicious code into the company's software development system. Later on, updates being pushed out included the malicious code, creating a backdoor communication for the hackers to use. Once a body is hacked, access can be gained to many. An explosion of network devices What has made the threat of cyberattacks much more prominent these days has been IT's growth in the last 20 years, notably cheaper and cheaper IoT devices. This has led to an explosion of network devices. IT spending has never really matched the pace of hardware and software growth Compounding this issue is that IT spending has never really matched the pace of hardware and software growth. Inevitably, leading to vulnerabilities, limited IT resources, and an increase in IoT devices get more attention from would-be hackers. Bridging the cybersecurity gap In the author's view, this is the main reason why the cybersecurity gap is growing. This is because it inevitably boils down to counter-strike versus counter-strike. IT teams plug holes, and hackers find new ones, that is never going to stop. The companies must continue fighting cyber threats by developing new ways of protecting through in-house testing, security best practice sources, and both market and customer leads. End-user awareness One of the key battlegrounds here is the education of end-users. This is an area where the battle is being won at present, in the author's opinion. End-users awareness of cybersecurity is increasing. It is crucial to educate end-users on what IoT devices are available, how they are configured, how to enable it effectively, and critically, how to use it correctly and safely. Physical security network A valuable product that tackles cybersecurity is, of course, Razberi Monitor™, which is new to ComNet's portfolio. Monitor™ is a software platform that provides a top-down view of the physical security network and ecosystem. Monitor™ is a software platform that provides a top-down view of the physical security network and ecosystem It monitors and manages all the system components for cybersecurity and system health, providing secure visibility into the availability, performance, and cyber posture of servers, storage, cameras, and networked security devices. Proactive maintenance By intelligently utilizing system properties and sensor data, Razberi's award-winning cybersecurity software prevents problems while providing a centralized location for asset and alert management. Monitor™ enables proactive maintenance by offering problem resolutions before they become more significant problems. Identifying issues before they fail and become an outage is key to system availability and, moreover, is a considerable cost saving.
Physical Security And The Cloud: Why One Can't Work Without The Other
Human beings have a long-standing relationship with privacy and security. For centuries, we've locked our doors, held close our most precious possessions, and been wary of the threats posed by thieves. As time has gone on, our relationship with security has become more complicated as we've now got much more to be protective of. As technological advancements in security have got smarter and stronger, so have those looking to compromise it. Cybersecurity Cybersecurity, however, is still incredibly new to humans when we look at the long relationship that we have with security in general. As much as we understand the basics, such as keeping our passwords secure and storing data in safe places, our understanding of cybersecurity as a whole is complicated and so is our understanding of the threats that it protects against. However, the relationship between physical security and cybersecurity is often interlinked. Business leaders may find themselves weighing up the different risks to the physical security of their business. As a result, they implement CCTV into the office space, and alarms are placed on doors to help repel intruders. Importance of cybersecurity But what happens when the data that is collected from such security devices is also at risk of being stolen, and you don't have to break through the front door of an office to get it? The answer is that your physical security can lose its power to keep your business safe if your cybersecurity is weak. As a result, cybersecurity is incredibly important to empower your physical security. We've seen the risks posed by cybersecurity hacks in recent news. Video security company Verkada recently suffered a security breach as malicious attackers obtained access to the contents of many of its live camera feeds, and a recent report by the UK government says two in five UK firms experienced cyberattacks in 2020. Cloud computing – The solution Cloud stores information in data centres located anywhere in the world, and is maintained by a third party Cloud computing offers a solution. The cloud stores your information in data centres located anywhere in the world and is maintained by a third party, such as Claranet. As the data sits on hosted servers, it's easily accessible while not being at risk of being stolen through your physical device. Here's why cloud computing can help to ensure that your physical security and the data it holds aren't compromised. Cloud anxiety It's completely normal to speculate whether your data is safe when it's stored within a cloud infrastructure. As we are effectively outsourcing our security by storing our important files on servers we have no control over - and, in some cases, limited understanding of - it's natural to worry about how vulnerable this is to cyber-attacks. The reality is, the data that you save on the cloud is likely to be a lot safer than that which you store on your device. Cyber hackers can try and trick you into clicking on links that deploy malware or pose as a help desk trying to fix your machine. As a result, they can access your device and if this is where you're storing important security data, then it is vulnerable. Cloud service providers Cloud service providers offer security that is a lot stronger than the software in the personal computer Cloud service providers offer security that is a lot stronger than the software that is likely in place on your personal computer. Hyperscalers such as Microsoft and Amazon Web Service (AWS) are able to hire countless more security experts than any individual company - save the corporate behemoth - could afford. These major platform owners have culpability for thousands of customers on their cloud and are constantly working to enhance the security of their platforms. The security provided by cloud service providers such as Claranet is an extension of these capabilities. Cloud resistance Cloud servers are located in remote locations that workers don't have access to. They are also encrypted, which is the process of converting information or data into code to prevent unauthorized access. Additionally, cloud infrastructure providers like ourselves look to regularly update your security to protect against viruses and malware, leaving you free to get on with your work without any niggling worries about your data being at risk from hackers. Data centres Cloud providers provide sophisticated security measures and solutions in the form of firewalls and AI Additionally, cloud providers are also able to provide sophisticated security measures and solutions in the form of firewalls and artificial intelligence, as well as data redundancy, where the same piece of data is held within several separate data centres. This is effectively super-strong backup and recovery, meaning that if a server goes down, you can access your files from a backup server. Empowering physical security with cybersecurity By storing the data gathered by your physical security in the cloud, you're not just significantly reducing the risk of cyber-attacks, but also protecting it from physical threats such as damage in the event of a fire or flood. Rather than viewing your physical and cybersecurity as two different entities, treat them as part of one system: if one is compromised, the other is also at risk. They should work in tandem to keep your whole organization secure.
Making School Safety A Priority With Smart Technology
With pupils in the UK set to go back to school on 8 March, there are a number of safety measures schools need to implement to ensure the health and wellness of the staff, students, and school communities. The first lockdown and closure of schools brought on by the coronavirus pandemic fired a "warning shot" for education facilities managers, forcing head-teachers to re-examine school safety standards. Now that a third lockdown is here and schools have been shut down for a second time, anyone behind the curve with the benefits of smart technology should get on board now before children return to the school environment. And with the ever-changing variants of the COVID-19 virus, schools can't afford to be "late to class" when it comes to health and safety. Preventing the spread of disease Some schools in the US have been using smart technologies for a while to measure utility consumption and efficiency, streamline maintenance and enhance general school safety. These technologies are playing a significant role in keeping school buildings healthy and preventing the spread of disease. Let's take a look at how smart technology can help schools to become safer, as well as more energy-efficient and cost-effective. Thermal detection cameras Smart cameras placed at entry points of a school can remove the manual task of temperature testing Smart cameras placed at entry points of a school can remove the manual task of temperature testing. These cameras provide medically-accurate, real-time temperatures of individuals in real-time. If a high temperature is detected, the software sends an instant alert to the relevant party. It can also be set to deny access to those with high temperatures or to people not wearing masks. Safer water As the coronavirus continues to sweep through the world's population, healthcare providers should also be on heightened alert for Legionnaires' disease, another potential cause of pneumonia with similar symptoms. Legionella is a potentially deadly bacteria that can infect a school's water supply and cause an outbreak of Legionnaire's disease. It's a school's duty of care to prevent Legionella infection by monitoring the risk of the bacteria proliferating. Particularly as schools reopen and previously stagnant plumbing and cooling systems return to use, additional Legionella cases could rear their ugly head to emergency departments in the coming months. Traces of Legionella were recently found at a Worcestershire school. The school was forced to remain shut while treatment and testing took place. Automated flushing and temperature testing Instant alerts will notify relevant staff if water temperatures fall within "Legionella-friendly" parameters The Health and Safety Executive advises, "If your building was closed or has reduced occupancy during the coronavirus (COVID-19) outbreak, water system stagnation can occur due to lack of use, increasing the risks of Legionnaires' disease… If the water system is still used regularly, maintain the appropriate measures to prevent legionella growth." Typically, managing the risk of Legionella includes running all outlets for two minutes, taking and recording the temperature of the water to ensure that it's not conducive to Legionella growth. This is a time-consuming process, which is why schools are looking for automated water temperature monitoring systems. This smart system with automated flushing and temperature testing reports and records water temperature data in real-time. Instant alerts will notify relevant staff if water temperatures fall within "Legionella-friendly" parameters. Cleaner air Advisers say that improving air filtration and ventilation in schools can help mitigate the potential airborne transmission of COVID-19. Strategies include: Increasing outdoor air ventilation Filtering indoor air Using portable air cleaners with HEPA filters Smart building technologies such as advanced HVAC controls can help facilities managers promote cleaner air with less hassle. For example, smart HVAC systems use sensors to remotely monitor and control variables such as: Humidity Temperature Indoor air quality The level of carbon dioxide and other pollutants The technology is also energy-efficient and cost-effective. While these solutions may be key to the reopening of schools in the era of COVID-19, they also bring long-term benefits. Although COVID-19 may have accelerated the adoption of smart technology, many of these solutions are focused on health, wellness, and security in general; which have been needed in school systems for a long time.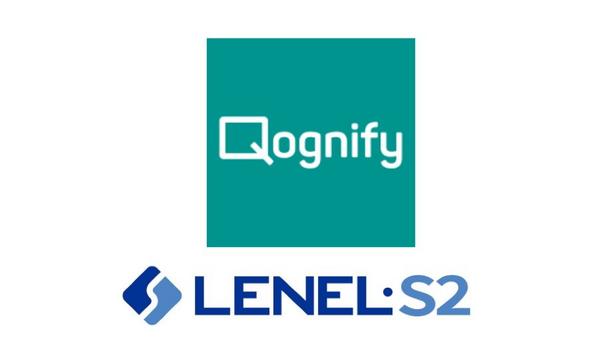 Qognify Attains LenelS2 Factory Certification And Joins Their OpenAccess Alliance Program
Qognify has announced that it has received LenelS2 factory certification and joined the LenelS2 OpenAccess Alliance Program (OAAP). All of Qognify's products (Situator, VisionHub, Cayuga, Ocularis and NiceVision) now interface with the OnGuard access control system enabling customers to evaluate situations based on a synopsis of event and video data, allowing a faster and more targeted response to critical incidents. LenelS2 factory certification The newly certified interface allows Qognify software to receive and display events from the OnGuard platform The newly certified interface allows Qognify software to receive and display events from the OnGuard platform, for instance 'access granted' or 'door opened'. In return, live and archive videos from cameras operated with one of Qognify's Video Management Systems (VMS) or its Enterprise Incident Management System, Situator can be displayed in the OnGuard system. Qognify products and OnGuard access control integration "Qognify has completed required factory testing at LenelS2 to validate the functionality of its interfaces to the OnGuard system. These interfaces provide great options for end users who prefer expanded integrated security solutions," said John Marchioli, OAAP Product Management, LenelS2, adding "We look forward to Qognify's continued involvement in the LenelS2 OpenAccess Alliance Program." "Being able to offer an interface to the OnGuard access control system is an important step for us, especially because the interface is available across Qognify's entire product range," said Chen Porat, Vice President of Research & Development at Qognify. Chen adds, "It reflects our strategy to offer our customers an overall security solution based on their individual needs and is another example of our cross-product initiatives."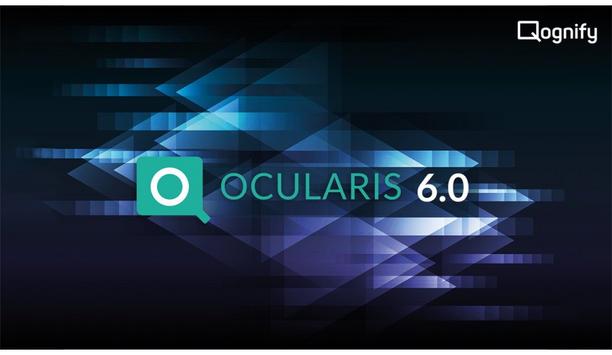 Qognify Launches Ocularis 6.0 Video Management Systems To Monitor And Respond To Incidents Faster
Qognify, the trusted advisor and technology solution provider for physical security and enterprise incident management, set a new standard for video management systems (VMS) with the launch of Ocularis 6.0. Available now, the release includes map-driven operation and a bi-directional interface enabling security operators to monitor and respond to incidents faster by removing the need to switch between several systems. Ocularis 6.0 also benefits from Qognify's cross-product research and development, incorporating more robust automatic updates, improved video sharing, camera, and security upgrades. Access control systems Map-driven operation is becoming the new standard for VMS systems and Ocularis 6.0 rises to this standard by providing operators with the capability to retrieve and visualize status information from other security systems, such as access control and intrusion detection. Additionally, a new bi-directional interface enables access points to be controlled directly from Ocularis, with plugins available for third-party access control systems. These advancements eliminate the need to switch from the VMS to the access control system, speeding up the response while maintaining focus on the developing scene, whether that is ensuring a safe exit path in the event of a fire, halting the progress of an intruder, or assisting with crowd control. Customer-Focused approach Ocularis 6.0 will provide our partners with capabilities that align our end-users' outcomes" Jeffrey Swaim, Director of Channel Sales and National Accounts at Qognify, comments: "Ocularis 6.0 will provide our partners with capabilities that align our end-users' outcomes with state-of-the-art technology. This customer-focused approach will be instrumental for Qognify and our partners in expanding our footprint in key vertical markets, where Ocularis is strong, such as K-12, State and Local Government and Healthcare." A challenge for many surveillance operations is dealing with the high number of requests for camera footage by law enforcement agencies for use in investigations. With Ocularis 6.0, operators can quickly create an 'evidence story' extracted from the recordings of multiple cameras (if required). Using the new one-file video export function, the footage is readily available for sharing in a single compressed and secure file. Improving system performance To ensure sensitive and confidential information isn't disclosed when handling CCTV requests from the public, Ocularis includes a masking feature, to easily block content within the footage, so it isn't visible in the exported file. Ari Robinson, Head of Ocularis Product Management, adds: "We are supporting our customers in achieving the highest standards of privacy where it is required and use the strictest data protection regulation in the world as a benchmark." Qognify is committed to improving system performance and security. To this end, Ocularis 6.0 has received an upgrade to its Auto Updater functionality, making it more powerful and clearly showing the update status of the entire system. Video management portfolio The technology, developed by Qognify and used across its video management portfolio, ensures that customers with a valid Support & Maintenance Agreement (SMA) can keep their VMS up-to-date and benefit from newest camera technology. The security level of the platform has also been hardened with multi-factor authentication capabilities The security level of the platform has also been hardened with multi-factor authentication capabilities, using Cisco Duo for logging into the Qognify Web Client, enhanced password encryption, the ability to change camera passwords and an automatic log-off feature (based on a duration of inactivity), which supports HIPAA compliance and minimizes the risk of unauthorized access. Re-Positioning cameras There is also good news for organizations using Immervision 360° cameras: Ocularis 6.0 now remembers dewarped locations and automatically loads preferences, making manually re-positioning cameras at every login a thing of the past. Qognify is also providing consistency across its entire VMS portfolio, with Ocularis 6.0 now being ONVIF G compliant. Robinson concludes: "The new additions and improvements introduced in Ocularis 6.0 are a further demonstration of Qognify's research and development strength. We're able to draw on innovations developed across our entire video management portfolio to bring new innovations to market, setting a new standard in VMS." Ocularis 6.0 is now available from Qognify. Current customers with a valid SMA can already download and install the update.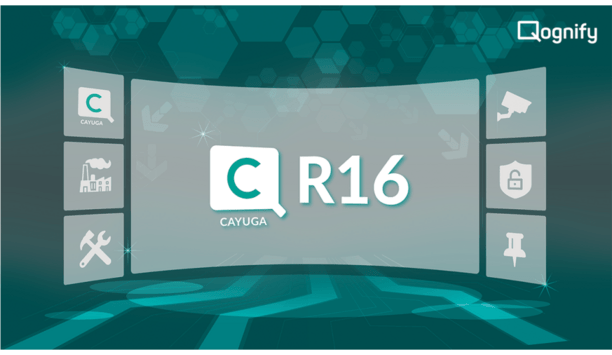 Qognify Announces The Launch Of Cayuga R16 Video Management System For An Updated Control Room
Qognify, the trusted advisor and technology solution provider for physical security and enterprise incident management, announced the launch of the Cayuga R16 video management system (VMS). The latest update focuses on improvements for the beating heart of large physical security environments - the Control Room. Cayuga R16 makes it easier for security staff to react, with new features and functionality including Advanced Maps, Patrol in Tiles and Dynamic Camera Layouts, delivering a more comprehensive overview in real-time - allowing for quicker response and thus reducing the impact of incidents. Cayuga R16 builds on the introduction of the "Advanced Map Center" in the R15 release. Advanced mapping capabilities This new mapping functionality has been enhanced and now allows for the automatic positioning of sensors in maps using geo-coordinates. Cameras, alarms and buttons, as well as event items can now be displayed on the ArcGIS maps provided by ESRI within Cayuga. In addition, when using the Qognify Mobile Client (also added to Cayuga earlier this year), cameras can be located on a smart device via Google Maps. It also supports extended functionalities of Dahua Thermal Cameras for body temperature scanning These advanced mapping capabilities make it easier to quickly access a relevant entity and maintain an overview of the exact location of connected devices. The new "Patrol in Tiles" (or Carousel Mode) functionality allows virtual patrols to be performed within single video tiles, freeing up space on the video wall, to ensure that the display and monitoring of live camera feeds can happen simultaneously. Body temperature scanning This is a significant improvement for the control room staff, who tend to be under pressure to perform with limited operator and/or video wall resources. Further video wall improvements are now possible with "Dynamic Camera Layouts": By dragging additional cameras from the system tree into a grid view displayed on a monitor, the grid is rearranged, and further camera tiles are added - on the go and without changing the default settings of the particular view. Adjusting views has never been easier, saving time to respond to what's actually happening. In addition, Cayuga R16 is now compliant with ONVIF Profile S and G. It also supports extended functionalities of Dahua Thermal Cameras for body temperature scanning, as part of organizations' COVID-19 operational response strategies. Behind the scenes the performance of Cayuga has been optimized in R16 by reducing the amount of data exchanged on management servers. Cybersecurity release There has also been a further hardening against cyber attacks (building on the cybersecurity release of Cayuga R14 in October 2019) with important Common Vulnerabilities and Exposures (CVE) updates. Carsten Eckstein, Head of Product Management for Cayuga at Qognify states: "This year Qognify has made significant enhancements to Cayuga and the improvements in R16 continue our innovative roadmap to always release a new VMS version that responds to the ever-changing demands of multi-site corporate and enterprise projects." Incident management solutions At Qognify, they help organizations minimize the impact of security, safety and operational incidents "Many of the new functionalities that we incorporate into our software today are a result of our ongoing cross-product initiative that enhances the customer experience across our product lines. We will continue on this path, always with our users in the focus, enabling operators to undertake their duties with optimal efficiency and make faster, more informed and impactful decisions." At Qognify, they help organizations minimize the impact of security, safety and operational incidents. Their portfolio contains physical security and enterprise incident management solutions to mitigate risks, increase security and optimize operations. Physical security market As a trusted advisor, the company serves thousands of customers worldwide in many different areas such as manufacturing, transportation authorities, retail chains, banks and other financial institutions, ports and airports, logistics service providers, schools and universities, correctional facilities, critical infrastructures and cities. In 2018, Qognify acquired OnSSI Group with its brands OnSSI and SeeTec, forming a renowned global player in the physical security market. Headquartered in Pearl River, New York, Qognify operates major development hubs in Germany and Israel as well as sales and support offices around the globe.
Related white papers
Delivering a Smart, Secure and Healthy Workplace with Cloud
Cloud Video and Smart Cities
Security Investments Retailers Should Consider For Their 2021 Budget