Dahua Technology Security Camera Mounts
(18)
Browse Security Camera Mounts
Security camera mount products updated recently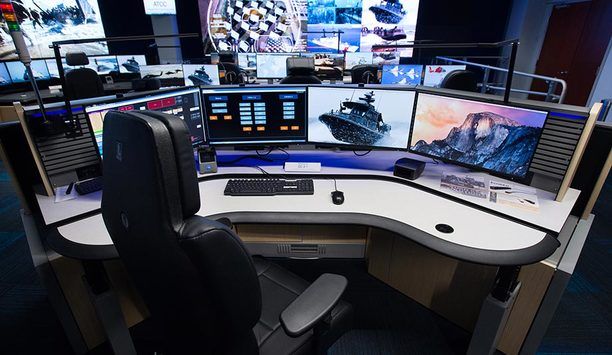 Ergonomic Standards Increase Control Room Productivity
Ergonomics are a critical, but often misunderstood aspect of designing control rooms for security. Ergonomics have a deep impact on the integrity of an operation, and the issue goes beyond the control room furniture. Matko Papic, Chief Technology Officer of Evans Consoles, divides ergonomics into three areas: physical (reach zones, touch points, monitors); cognitive (the individual's ability to process information without overlooking a critical element) and organizational (how the facility operates in various situations; e.g., is it adequately designed for an emergency event?). He says the Evans approach is to determine the precise placement required for each element an operator needs, and then to design and build console furniture to position it there. Basically, the idea is to tailor the control room to the operation. What tasks must an operator perform? Are they manageable or should they be divided up among several operators? Control room design should accommodate the need to collaborate, and be flexible enough to adapt to various situations. It all begins with understanding the information that needs to be processed, says Papic. Increased Productivity In The Workplace Because personnel are often stationed at a specific console, desk or workstation for long hours, physical problems and productivity issues can result, says Jim Coleman, National Sales Manager, AFC Industries. Ergonomically designed furniture and related products have been proven to increase productivity and alleviate physical stress in the workplace. Ergonomic furniture solutions are crafted for the ultimate in safety, adaptability, comfort and functionality. Coleman says AFC Industries can tailor furniture to specific needs and environment. For example, a height-adjustable workstation can be combined with adjustable monitor arm mounts to create a relaxed, comfortable environment. Furniture offers modern designs, comfortable ergonomics, and comprehensive features. Rugged materials withstand the 24/7 use of command control centers. Health Benefits Of Ergonomic Workstations A sedentary office environment is often an unhealthy one. "For people who sit most of the day, their risk of heart attack is about the same as smoking," says Martha Grogan, Cardiologist at the Mayo Clinic. Ongoing research and studies have shown that a change in posture (i.e., using ergonomic sit-to-stand workstations) is an effective means to combat these negative health issues. Using sit-to-stand workstations helps to eliminate musculoskeletal disorders caused by long-term sitting. They can also improve productivity and focus from the increased blood flow. Energy levels can rise and employees burn more calories. Control room design should accommodate the need to collaborate and be flexible enough to adapt to various situations "The ergonomic environment we create for control rooms involves considering every need of the staff at each workstation and their equipment, as well as workflow within the entire room," says Coleman. "From the proper setting of screen focal lengths to sound absorption and glare reduction, each requirement and phase of a control room design is a necessary process to ensure the protection and safety of people and property." Emergency Operations Center "The military has figured out that you are more alert when you are standing," says Randy Smith, President of Winsted, and the realization is guiding emergency operations center (EOC) design toward sit-stand. "As soon as there is an emergency, everybody stands up," Smith adds. Designing EOC environments also requires systems be integrated with annunciating signal lights to facilitate communication among operators. Winsted's sit-stand consoles can be combined with a motorized M-View monitor wall mount, enabling a 60-inch wall monitor to be raised and lowered to match the positioning of the sit-stand console. Larger, wall-mounted screens are easier to use for operators, since a larger monitor size can make it easier to read text on a screen, for example. Combining the larger monitor with sit-stand capabilities provides the best of both options. Many operators today stand for 50 percent of their day, says Smith. Ergonomic standards guide the design of Winsted's control room consoles, including ISO 11064 standards for the design of control centers. The furniture also is designed to accommodate industrial wire management (larger wire bundles), unlike furniture that might be bought in an office supply store. Read part 3 of our Control Rooms series here {##Poll37 - How well do you incorporate ergonomics into your control rooms?##}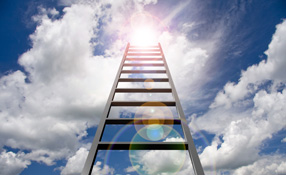 Improving Security System Installations With Acceptance Testing
Endless possibilities for security deployment have been made possible with technological advancements Significant technological advancements have created endless possibilities in how security is not only deployed, but also leveraged by the end user – the customer. For example, customers can now view surveillance at eight different offices in eight different states from a single, central location. A security director can manage an enterprise-wide access control system, including revoking or granting access control privileges, for 10,000 global employees from the company's headquarters in Chicago. However, with that increased level of system sophistication comes an added level of complexity. After successfully completing the installation of a security system, integrators are now expected to formally and contractually prove that the system works as outlined in the project specification document. Tom Feilen, Director of National Accounts for Koorsen Security Technology explains that this formal checks and balance process is gaining momentum in the security industry. The step-by-step process of Acceptance Testing is more commonly being written into bid specifications, especially for projects that require the expertise of an engineer and/or architect. Simply put, it is a way for the end user to make sure the system they paid for works properly and is delivered by the integrator as outlined in the project's request for proposal. While Acceptance Testing can be a time consuming process, it is a valuable industry tool. It is estimated that at least 95 percent of integrated security systems today have been brought through the Acceptance Testing process. Security systems have become more complicated in recent years. The introduction of IP-based, enterprise-wide and integrated solutions have all opened the door to more sophisticated access control and surveillance systems than ever thought possible. This process can vary depending upon the size of the project, but for a larger scale project, it is not uncommon for Acceptance Testing to take several weeks from start to finish. This timeline can be especially lengthy when the project involves hundreds of devices, such as access control readers, surveillance cameras, video recorders, intrusion sensors, and intercom systems. Most integrated security systems today have been brought through the Acceptance Testing process What is involved in the Acceptance Testing process? While the specific process can vary from integrator to integrator, many follow a similar process with their customer to ensure the system works accurately and that the customer has the proper certification documentation. The initial part of the process typically involves generating a report of each device installed as part of the system. This list enables the systems integrator to systematically test each device ensuring that individual devices are not specific points of failure for the overall system. For example, in a building equipped with a system that automatically releases the egress doors upon the fire alarm activation, it is important to make sure each door's electro-magnetic locking system is operating properly. The systems integrator would not only test that a door releases when the fire alarm sounds, but also to make sure the access control system is notified if the door is propped open or held open longer than in normal usage parameters. For a door that is also monitored by a surveillance camera, part of the testing would also involve making sure that an image being transmitted to a video monitor is coming from the correct surveillance camera and that the actual angle of the image is what the customer has requested and is correctly labeled as such. If a device does not function as it should, it is then added to a punch list that would require the systems integrator to repair that device within a certain period of time. Once repairs are made, the system integrator would then submit a letter to the client stating that every device has been tested and works properly. It is also important for the integrator that once the testing process is complete to obtain a customer sign off (Certificate of Acceptance) on all systems tested and documentation provided. This limits liability once the system is turned over. From a safety perspective, Acceptance Testing is also used to verify that T-bars and safety chains are installed on cameras that are mounted in drop ceilings. It can confirm that panels are mounted in a room that is properly heated and cooled to avoid major temperature swings. Also, as part of the Acceptance Testing checklist, it can insure that power supplies that drive all the security systems are properly rated with the recommended batteries for back-up. And, that emergency exist devices or card readers are not mounted more than 48-inches above ground. An Acceptance Testing process serves to protect the end user's investment After the project is complete, Acceptance Testing protects both parties involved against liability issues. One example is if the building has a fire and the functionality of the life safety system comes into question. Acceptance Testing can be used to prove that the system was able to function as specified and dispel any concerns about its performance. At that time, all close out sheets are turned in, along with as-built drawings and a manual providing a complete listing of each device and system installed. Today, these manuals not only come in paper form as part of a large binder, but also digital files saved to a disc. The benefit of providing the customer with a binder or documentation of the system is that should the end user/customer replace the person who manages security at the company, valuable information will not leave with that former employee. While this checklist to close out a project may appear trivial at first, it is an important part of the security project process. By implementing an Acceptance Testing program, it serves to protect the end user's investment, ensuring that the systems integrators hired for the project is knowledgeable and provides quality work. For the integrator, it helps towards the end goal of a satisfied customer.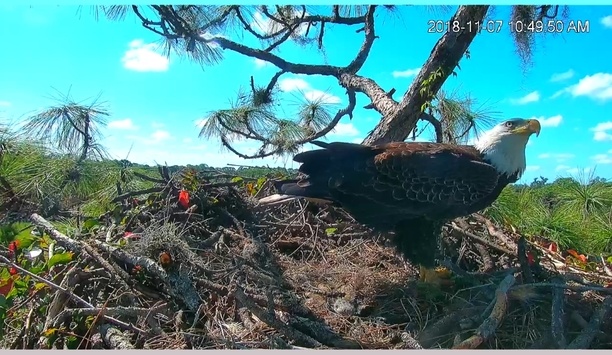 Florida Cattle Ranch Installs Dahua PTZ Cameras For Its Bald Eagles
Video surveillance is used for more than just safety and security: users are discovering that high-resolution images and user-friendly features make surveillance cameras a valuable asset for all sorts of applications. A cattle ranch in Manatee County, Florida found that a Dahua PTZ was the perfect way to observe eagles without disturbing their habitat. Dahua PTZ Cameras When Hurricane Irma pummeled Florida in 2017, Victoria and Nicholas, a pair of American bald eagles, watched their nest get destroyed. Undeterred, they began building a new nest in a tree right next to the old one. The ranchers on whose property the eagles lived were so inspired by this show of dedication that they decided to install cameras nearby to share the eagles' story with the world. They reached out to Jens Buff, security consultant with Rapid Security Solutions, for support, and he contacted Dahua. Dahua donated a 4MP 30x IP PTZ, which was mounted to a tree in order to observe the nest up close. Dahua donated a 4MP 30x IP PTZ, which was mounted to a tree in order to observe the nest up close But disaster struck yet again! In 2018 "an unnamed storm, unexpected and unseasonable, blew through our area with pounding rain and ferocious winds," stated the Eagle Country YouTube page. "Sadly, the eagles' nest was blown to the ground in pieces again! We wondered if they would relocate, but this was Nicholas and Victoria. The very next day they began to rebuild. The cameras we placed after Irma were not destroyed and we are able to watch this incredible story continue." Smart IR And Day/Night Surveillance Dozens of YouTube videos, as well as a live feed, give viewers a rare glimpse into the day-to-day lives of these majestic birds. Whether they're incubating eggs, eating dinner, cleaning house, or fending off intruders, their activities are captured in clear video both day and night. The camera's true day/night IR cut filter and Smart IR allow for crisp nighttime images without "whitening out" as the eagles get close to the camera. True WDR preserves the image in the direct sunlight that's unavoidable at the top of a tree in the Sunshine State. The easy-to-use PTZ features let the ranchers follow the eagle's actions without bothering them by manually repositioning the camera. "Dahua's PTZ was the perfect choice to view one of life's most beautiful creations living in nature," Mr. Buff remarked.
Dahua Partners With JMG Security Systems To Support Boys & Girls Clubs Through Charity Golf Tournament
Dahua Technology, a video-centric smart IoT solution and service provider, is teaming up with JMG Security Systems and Pacific Premier Bank, along with other sponsors, to support the Boys & Girls Clubs of Huntington Valley, Calif. The 24th annual benefit golf tournament aims to raise more than $100,000 for the Boys & Girls Clubs this year. Dahua Technology is serving as a platinum-level sponsor and three Dahua team members will be participating in the event. "Dahua is honored to support a renowned charity that is making a profound impact on the lives of young people," remarked Tim Wang, president and CEO of Dahua Technology USA. "Our commitment to national and local non-profits strengthens the Dahua team and makes the community stronger as well." Making A Positive Difference In Children's Lives The golf tournament, which takes place on May 15, will help the Boys & Girls Clubs make a positive difference in the lives of over 11,000 at-risk children and teenagers in Fountain Valley, Huntington Beach, and more than 60 surrounding Southern California communities. Among the services and facilities provided by the Boys & Girls Clubs are preschools, recreation centers, a performing arts and fitness center, year-round basketball and soccer leagues, and family support programs. JMG Security Systems began the golf tournament in 1995 as a way to provide access for kids of all ages, from six weeks old through high school, to youth development programs that help them succeed in school and in life. Donations from the event, including Dahua Technology's donation, will provide support for students throughout the entire school year, including meals, tutoring, and hands-on programs for sports, art, STEM, and leadership development.
Dahua Technology Adds Under Vehicle Surveillance System, Enterprise-Level DSS And EVS To Its Product Portfolio
Dahua Technology, a video-centric smart IoT solution provider, has announced the addition of targeted vertical market solutions in the North American market. Vehicle inspection is one area where contemporary technology is rising to address a critical need. Preventing restricted items from entering high-security environments has traditionally been limited to the use of mirrors and police dogs, where blind spots and human error put detection at risk. In order to combat this problem, Dahua Technology offers two models of its Under Vehicle Surveillance System (UVSS). The system can provide license plate capture using a compatible LPC camera. The large field of view (approximately 180°) of the UVSS can capture the entire undercarriage of a vehicle when it's driving through, which it then generates into an image in less than one second for immediate scrutiny. A portable version (DH-MV-VDM5021E-00) is built for ease of use, and an in-ground version is also available. Both options are well-suited for airports, prisons, and border control. IR License Plate Capture Cameras Both LPC cameras have 1/2.8-in STARVIS CMOS sensors, dual-stream encoding, Ultra Wide Dynamic Range (140 dB) and True Day/Night (ICR)Two high-performing partners to the UVSS are Dahua Technology's 2MP IR License Plate Capture (LPC) cameras. These cameras capture clear images of license plates from up to two lanes of traffic at once, providing 1080p resolution at 30 fps for users to discern plate numbers. Both LPC cameras have 1/2.8-in STARVIS CMOS sensors, dual-stream encoding, Ultra Wide Dynamic Range (140 dB) and True Day/Night (ICR). Model DHI-ITC237-PW1B-IRZ has a 2.7 mm to 12 mm motorized vari-focal lens and can capture images of license plates from vehicles traveling up to 12 MPH. Another model, DHI-ITC237-PU1B-IR, boasts a 5 mm to 50 mm vari-focal lens and can capture license plate images of vehicles traveling up to 25 MPH. Coupled with a Dahua NVR or Digital Surveillance Software (DSS) Video Management System (VMS), LPC cameras become a complete traffic management or parking solution. Remotely Managing NVRs Dahua Technology's enterprise-level DSS takes VMS to the next level. The all-in-one platform is preloaded with powerful software to improve system scalability. It lets users remotely manage off-site NVRs and other Dahua devices with real-time monitoring and playback. With a unified Dahua solution, integration worries are eliminated and installation and configuration become simpler. DSS offers a broad range of advanced features, including POS integration, Video analytics (IVS) and system redundancy DSS offers a broad range of advanced features, including POS integration, Video analytics (IVS) and system redundancy. The platform doesn't require channel licensing, which is hard to find on other VMS systems. The DSS7016DR-S2 model is perfect for medium to large systems, with a variant that supports mobile recorders for fleet vehicle management, while the DSS4004-S2 is perfect for smaller systems. EVS For IP Video Surveillance Rounding out the latest additions to the Dahua portfolio is Enterprise Video Storage (EVS). Increasing the scale of storage, the high performance of EVS is ideal for medium-range to high-end IP video surveillance applications that demand flexibility, reliability, and centralized storage management. It is compatible with numerous third-party devices, making it the perfect solution for surveillance systems with or without a VMS. Its open architecture supports multi-user access and is compatible with ONVIF 2.4; it also uses Internet Small Computer System Interface (iSCSI) protocol for data transmission. It is available with 24 HDD (DHI-EVS7024S-R) and 16 HDD (DHI-EVS5016S-R) options: the former supports 768 IP camera channels with 1536 Mbps of incoming, recording, or forwarding bandwidth; the latter supports 512 IP camera channels with 1024 Mbps of bandwidth. Meeting Specific Vertical Requirements Dahua's capabilities are becoming wide-ranging in the US, especially when it comes to a complete end-to-end solution""This expansion of our product portfolio demonstrates that Dahua Technology not only serves the general video surveillance market but also meets specific vertical requirements," commented Tim Shen, director of marketing at Dahua Technology USA. "Dahua Technology's capabilities are becoming wide-ranging in the US, especially when it comes to a complete end-to-end solution or vehicle-related security products." These solutions, along with Dahua Technology's other innovative video surveillance products, were featured last week at Dahua's booth at ISC West, April 10-12, in Las Vegas.
Featured white papers
Combining Systems Intelligence And Human Insight For Superior Security
Download
3 Ways To Increase Workplace Safety And Resource Efficiency
Download
Mobile Access- What You Need To Know (Part 1)
Download