Hikvision Infrared CCTV cameras
(71)
Browse Video Surveillance Cameras
Surveillance camera products updated recently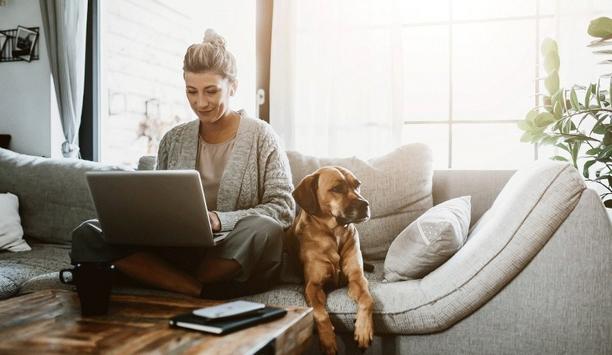 Is Hybrid Working A Red Flag For Business Security?
The 'new normal' was all we heard about when it came to the working model shift after the pandemic hit. Businesses worldwide adopted working from home, and then the hybrid model: a balance of remote work and office work. And according to a recent survey by 451 Research, nearly 80% of organizations surveyed said they have implemented or expanded universal work-from-home policies as a result of COVID-19, whilst 67% expect these policies to remain in place either permanently or for the long-term. With more vacant office spaces, the question is: is hybrid working a red flag for business security? Empty-Office days When buildings and office spaces are still active with advanced technology, equipment and assets on show, yet footfall is not as busy as it once was, opportunistic criminals are closely watching and taking note. But what are they learning? Security systems provider, Expert Security UK, investigates our new normal. Offices are nests for expensive, valuable equipment, with maybe the latest technology Instead of a packed, busy office five or six days a week, hybrid working means more empty-office days, which is music to the ears of burglars. Offices are nests for expensive, valuable equipment, with maybe the latest technology and safes sitting there, or potential stacks of cash or company cards. You may be thinking, well, who leaves company cards or cash out? You'd be surprised, especially when business owners think they'll never be a victim, or sometimes, staff make mistakes. Hybrid working model And don't forget, burglars don't always know what's been left and will take their chances. And when a hybrid working model is the 'new normal', that means a lapse in security - at least in a thief's mind. So how worried should business owners be? Well, the latest figures are pretty worrying, but also, not massively shocking. Reiterating the temptation and lure the working model shift has on robbers, Statista recorded a 12-year high for robbery offenses in the UK in 2019/2020. When more businesses either shut up shop or sent staff away to home offices, it's not hard to make a connection. These figures reflect how, when given the opportunity, thieves will strike and take advantage. Handing vital information Whether you've decided to go fully remote, it's crucial to review and rethink your business security However, it's worth noting that the lockdowns and empty streets would also have played a part in this spike, and now that we're out of lockdowns with a world back to flipping its sign to 'open', many businesses will be carrying on working from home, but towns, shops, and streets are busy again. Whether you've decided to go fully remote, or have adopted the hybrid model, it's crucial to review and rethink your business security, starting with your social media presence. It's a good idea to review your social media channels. We forget how open we can be on social media, and how our digital presence can actually work as a perfect guide and insight for criminals. All they have to do is follow your channels to pick up on clues. And if you're not giving it a minute's thought about what you're putting out there, you may even be just handing them vital information and helping their plans. Remote working shift Of course, there is information readily available such as your opening times, location etc. But, do you really want/need to show off the new, state-of-the-art tablets you've just kitted your office out with? It can be hard as a business, or even as a social person, to not want to share positive news on social media, but we really do have to stop and think, especially if people know a lot about the company and its remote working shift. It's also a good idea to have a meeting with your staff about a social media policy Maybe share a post about that new, intelligent security system you've installed instead. It's also a good idea to have a meeting with your staff about a social media policy or maybe just a casual chat about best practices, e.g. not to tag the business in a post about their new office gadget etc. Improving business security With fewer office days, you probably won't need to take up as much work space anymore. Maybe some equipment has become more ornamental. Anything you don't use or need, you could sell or donate. If you do have expensive equipment lying around that's not being used, try and make money back from it or store it elsewhere. If you are keeping a lot of expensive equipment in vacant premises, especially fixed equipment and technology, then consider installing bars and shutters over the windows. Whatever your budget, you can improve your business security tenfold with key security measures. One of them being access control. Security gates with access control are incredibly effective at stopping unauthorized people from gaining entry. There are also car park barriers and bollards that are highly effective at keeping any potential getaway vehicles out. easily portable technology High-quality CCTV is a best friend to any business, but you need to be reviewing it frequently High-quality CCTV is a best friend to any business, but you need to be reviewing it frequently, especially if you've done a perimeter check and noticed any signs of forced entry or damage. Don't forget those signs either, let visitors or trespassers know they're on camera. To fit in with the hybrid working model, static fixtures are becoming redundant. For instance, companies are switching to laptops instead of computers, so that workers can transport them easily to and from the office. This is not only more efficient and convenient, but it means assets are more guarded. It's the same for any other gadgets. Having easily portable technology is good for business, hybrid working, and security. Don't forget about your deterrents. Simple signs to warn people of alarms, CCTV, and even the fact that you don't leave equipment inside overnight can go a long way. Best security technology Thieves are famous for taking their chances. Some will meticulously plan, and many strike at a convenient, opportune time. So having signs in place that show you have high-quality, intelligent security in place can work wonders, making them think twice. It's also worth noting that you may not have the best security technology in place at the moment, but those on the outside don't need to know that; they can be fooled. However, having the best physical security in place is vital, as criminals lurk and will take chances. Keep reviewing your security, especially as your business adapts and reshapes - whether you return back to full office days or carry on the hybrid working model. This guest post was contributed by Danny Scholfield, Managing Director of Expert Security UK.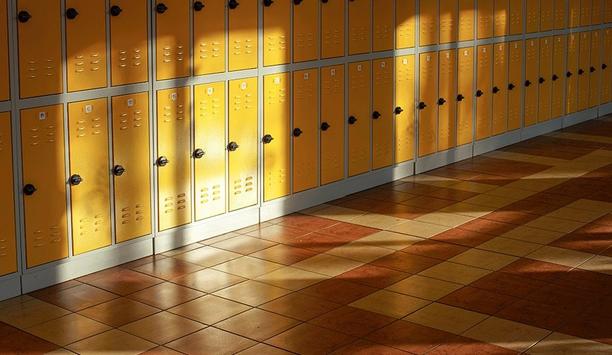 Back To School: Best Practices For A Holistic Approach To Security
In the past decade, we've seen an unfortunate increase in gun-related incidents on school campuses, making security and policy efforts a top priority for educational facilities nationwide. While the causes for this increase are hotly debated in and around the education community, the facts remain that specific steps can be taken to mitigate risks. To tackle this issue, officials from campus stakeholders, law enforcement officials, architects, and security personnel, have met to find solutions for protecting educational facilities. Further complicating matters, educational campuses are again tasked with mitigating health risks associated with COVID-19, as we head into the third pandemic school year. Video communication tools To safely reopen, new technologies and policies in many K-12 and higher education institutions have been released, with many searching for a way to leverage existing security infrastructure. Achieving both health safety and physical security requires an integrated approach—from all-around best practices, to video communication tools and enhanced security infrastructure. The simple intercom has been a security staple in the education market for many years A holistic approach is best to ensure the safety of students, staff, and visitors. The simple intercom has been a security staple in the education market for many years, but now in a pandemic-centric world, these devices provide a new set of required capabilities. Intercoms, once thought to be a basic security tool, can now be combined with video, offering users the ability to solve multiple pain points associated with COVID-19. Controlled access points In this article, we'll discuss some best practices for educational decision-makers, as well as how video intercoms can enhance overall security architecture. A school's first opportunity to mitigate threats lies in its ability to deter threats entering in the first place. This begins with ensuring policies, procedures, and equipment are all up to standard. Most campus shootings and other violent acts occur once the individual has made it through the front door of a building; putting the emphasis on controlled access points at key entries to add an extra barrier of safety between threats and students. While written policies help staff understand how visitors are approved for entry, they should also be informed of more simple items, such as why doors can't be left propped open, when to lockdown, or how to evacuate during an emergency. Physical security solutions The security industry has also created effective physical security solutions for protecting a campus Another best practice would be training staff to spot signs of distressed and potentially violent students, while providing ways to get help for them. When it comes to campus security, there is no one-size-fits-all approach, which is why security integrators should also be included in planning processes to tailor a custom solution for each campus to address its unique security needs. While best practices, including mental health screenings, stricter discipline codes, and faster law enforcement responses are all crucial to campus safety, the security industry has also created effective physical security solutions for protecting a campus—which includes enhanced two-way video and audio/visual communication solutions such as a video intercom. For years educational facilities have utilized intercoms to manage access, but now, it's more important than ever to ensure the safety of students and staff by thoroughly vetting all those who enter a building. Providing visual verification Long gone are the days of asking visitors to check in manually using a sign-in book, or simply walking into a school. Best practices now require the presence of a visitor management system (VMS), which is a more accurate and seamless way to manage access. Using a VMS, a campus could add its own custom watch list, which when properly implemented, can provide protection from abuse orders, custodial issues, and offer names and pictures of disgruntled former employees and students. Using a VMS, a campus could add its own custom watch list, which when properly implemented As security technology has become more sophisticated, so have intercom capabilities—extending far beyond what they used to be. Going further than a simple button and speaker system, when used in conjunction with an IP video system, intercoms provide visual verification that the person requesting access into a school building does indeed belong there. Contact tracing solutions Whether it's a student, parent, or staff member, verifying a person's identity and ensuring that the individual has proper credentials is key. Pairing an intercom with a camera allows for this important, real-time visual and audio communication between the front office and those requesting access. Additionally, intercoms can be used as contact tracing solutions by leveraging an audit trail in case of an outbreak. For example, if a number of students at a college or university all use a mobile app to gain access to a dormitory through an intercom system, in the event that someone tests positive for COVID-19, they are able to contact all students, staff, or visitors who frequent that building. IP video intercoms can assist in pandemic related and security use cases by limiting unnecessary human-to-human interaction and replacing that with remote management capabilities. Remote monitoring station Remote monitoring allows for eyes on a facility while personnel are not physically present There is increased flexibility when working from a mobile app, or remote monitoring station, especially for security directors or officers on educational campuses. For example, if a campus is not able to staff a lobby of a building or a dormitory, they can remotely manage access from a mobile device. This enables security personnel to access video feeds and directly communicate with students or staff requesting access into a building. Remote monitoring allows for eyes on a facility while personnel are not physically present, thus increasing overall security. It can also give the appearance of the building being occupied at all times, even when it's not. Another way an educational facility can leverage their video intercom system is to shift to mobile applications that offer a touchless way to gain access. Mobile application credential A mobile application removes the need for a physical key card and eliminates the potential of loss or theft of that access credential. It also allows for easy updating to credential status. For example, if a student, staff member or visitor is added to an 'access denied' list, security personnel can simply revoke a mobile application credential, versus having to track down a physical key and run the risk of copies or other issues. The importance of visual confirmation cannot be stressed enough when it comes to educational campuses The importance of visual confirmation cannot be stressed enough when it comes to educational campuses. Not only for security purposes to visually confirm identity, or screen for suspicious behaviors or other anomalies, simply having the ability to have a conversation with someone requesting access is vital. Better audio feedback There's been a shift in recent years, in some cases spurred by the pandemic, to focus on how existing technologies can meet the unique needs of students, staff and visitors. For example, intercoms allow for two-way video which is crucial for an individual who is deaf, or hearing impaired, who needs to communicate using sign language. Additionally, intercoms can be integrated with t-coil features, to allow for better audio feedback for those with hearing aids. The past few years have taught us that while best practices, attention to the mental wellbeing of students, enhanced security at main entry points, and exits are all important focuses, educational security needs to be holistic and comprehensive. From physical security risks, to potential pandemic-related outbreaks, to the regular day-to-day communication needs of all individuals, decision-makers recognize intercom systems easily address each unique need.
Data Explosion: Futureproofing Your Video Surveillance Infrastructure
Video surveillance systems are producing more unstructured data than ever before. A dramatic decrease in camera costs in recent years has led many businesses to invest in comprehensive surveillance coverage, with more cameras generating more data. Plus, advances in technology mean that the newest (8K) cameras are generating approximately 800% more data than their predecessors (standard definition). Traditional entry-level solutions like network video recorders (NVRs) simply aren't built to handle massive amounts of data in an efficient, resilient and cost-effective manner. This has left many security pioneers grappling with a data storage conundrum. Should they continue adding more NVR boxes? Or is there another, better, route? Retaining video data In short, yes. To future proof their video surveillance infrastructure, an increasing number of businesses are adopting an end-to-end surveillance architecture with well-integrated, purpose-built platforms for handling video data through its lifecycle. This presents significant advantages in terms of security, compliance and scalability, as well as unlocking new possibilities for data enrichment. All of this with a lower total cost of ownership than traditional solutions. Security teams would typically delete recorded surveillance footage after a few days or weeks Previously, security teams would typically delete recorded surveillance footage after a few days or weeks. However, thanks to increasingly stringent legal and compliance demands, many are now required to retain video data for months or even years. There's no doubt that this can potentially benefit investigations and increase prosecutions, but it also puts significant pressure on businesses' storage infrastructure. Data lifecycle management This necessitates a more intelligent approach to data lifecycle management. Rather than simply storing video data in a single location until it's wiped, an end-to-end video surveillance solution can intelligently migrate data to different storage platforms and media as it ages. So, how does this work? Video is recorded and analyzed on a combination of NVR, hyperconverged infrastructure (HCI) and application servers. Then, it's moved to resilient file storage for a pre-determined period, where it can be immediately retrieved and accessed for review. Finally, based on policies set by heads of security, data is moved from file storage to highly secure, low-cost archive storage such as an object, tape or cloud. Data is moved from file storage to highly secure, low-cost archive storage Long-Term storage This process is known as tiering. It allows businesses to use reliable, inexpensive long-term storage for most of their data, whilst still enabling security pioneers to retrieve video data when the need arises, such as during a compliance audit, or to review footage following a security breach. In a nutshell, it offers them the best of both worlds. Scaling your video surveillance infrastructure can be a headache. Businesses that rely on NVRs – even high-end units with 64 or even 96 hard drives – are finding themselves running out of capacity increasingly quickly. In order to scale, security pioneers then have to procure new boxes. With NVRs, this inevitably involves a degree of guesswork. Should they go for the largest possible option, and risk over provisioning? Or perhaps a smaller option, and risk running out of capacity again? Common management console Security pioneers can easily add or remove storage capacity or compute resources – separately or together As businesses add new cameras or replace existing ones, many end up with inadequate surveillance infrastructure made up of multiple NVR boxes along with several application servers for running other surveillance functions such as access control, security photo databases, analytics, etc. This patchwork approach leaves security pioneers scrambling for capacity, maintaining various hardware footprints, repeating updates and checks across multiple systems, and taking up valuable time that could be better spent elsewhere. By contrast, flexible HCI surveillance platforms aggregate the storage and ecosystem applications to run on the same infrastructure and combine viewing under a common management console, avoiding 'swivel chair' management workflows. Plus, they offer seamless scalability. Security pioneers can easily add or remove storage capacity or compute resources – separately or together. Data storage solutions Over time, this ensures a lower total cost of ownership. First and foremost, it removes the risk of over provisioning and helps to control hardware sprawl. This in turn leads to hardware maintenance savings and lower power use. Many security pioneers are now looking beyond simple data storage solutions for their video surveillance footage. Meta tags can provide context around data, making it easier to find and access when needed Instead, they're asking themselves how analyzing this data can enable their teams to work faster, more efficiently and productively. Implementing an end-to-end video surveillance architecture enables users to take advantage of AI and machine learning applications which can tag and enrich video surveillance data. These have several key benefits. Firstly, meta tags can provide context around data, making it easier to find and access when needed. Object storage platform For instance, if security teams are notified of a suspicious red truck, they can quickly find data with this tag, rather than manually searching through hours of data, which can feel like looking for a needle in a haystack. Plus, meta tags can be used to mark data for future analysis. This means that as algorithms are run over time, policies can be set to automatically store data in the right location. For example, if a video is determined to contain cars driving in and out of your premises, it would be moved to long-term archiving such as an object storage platform for compliance purposes. If, on the other hand, it contained 24 hours of an empty parking lot, it could be wiped. These same meta tags may be used to eventually expire the compliance data in the archive after it is no longer needed based on policy. Video surveillance architecture Continuing to rely on traditional systems like NVRs will fast become unsustainable for businesses Even if your organization isn't using machine learning or artificial intelligence-powered applications to enhance your data today, it probably will be one, three, or even five years down the line. Implementing a flexible end-to-end video surveillance solution prepares you for this possibility. With new advances in technology, the quantity of data captured by video surveillance systems will continue rising throughout the coming decade. As such, continuing to rely on traditional systems like NVRs will fast become unsustainable for businesses. Looking forward, when moving to an end-to-end video surveillance architecture, security pioneers should make sure to evaluate options from different vendors. For true futureproofing, it's a good idea to opt for a flexible, modular solution, which allow different elements to be upgraded to more advanced technologies when they become available.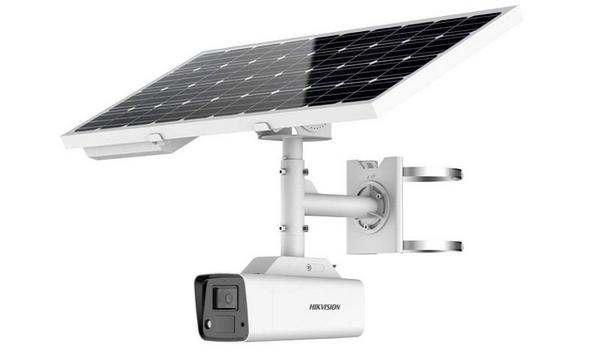 Hikvision 4G Solar-Powered Security Camera System Takes Standalone Operation To New Heights
Hikvision, a global pioneer in delivering high-performance professional security solutions with tremendous value, is introducing a highly versatile standalone cellphone video surveillance system that combines solar power and cellular connectivity, ideal for remote location applications. Designed specifically for surveilling remote areas where power and Wi-Fi connectivity are scarce, the all-in-one ColorVu Solar Powered Security Camera is ideal for use on oil fields, farms, utility sites, remote infrastructure, as well as for temporary deployments at large scale events, construction sites and more. Self-sustaining and carbon-neutral camera Equipped with a 4G cellular radio for data transmission, solar panels and a battery for onboard power, and a built-in heater, the new 4 MP surveillance solution is completely self-sustaining and carbon neutral. Two-way communication allows operators to address individuals in need of assistance or with bad intentions via live audio, and Hikvision's exclusive ColorVu technology allows 24/7 surveillance in full color even in the dark of night. IP67 water and dust rating protect the package against water and dust ingress, and its construction is designed to withstand a Category 12 typhoon. Remote surveillance solution The new remote surveillance solution features robust security with password protection and digest authentication The new remote surveillance solution also features robust security with password protection, HTTPS encryption, IP address filter, security audit log, basic and digest authentication for HTTP/HTTPS, TLS 1.1/1.2, WSSE, and digest authentication for Open Network Video Interface. "Our new remote surveillance solution brings high security to vulnerable remote locations previously difficult to monitor with live surveillance cameras," said John Xiao, Vice President Marketing, Hikvision USA. "We are excited to be able to offer this innovative and cost-effective surveillance solution to help improve safety and security across an extensive range of vertical market applications."
Hikvision PanoVu Panoramic Cameras Help To Monitor Vast Coverage Areas And Provide A Cost-Efficient Solution
Hikvision's expansive lineup of PanoVu panoramic cameras allows facilities to monitor vast coverage areas without having to invest in purchasing and installing dozens of surveillance cameras. The expansive PanoVu series features up to 32 megapixels of resolution and are available in a variety of 180° or 360° configurations and feature sets. "Our PanoVu panoramic cameras provide wide area coverage with outstanding value by enabling one camera to replace up to four standard cameras. In addition to reducing the cost of purchasing multiple cameras, these competitively priced panoramic cameras also greatly reduce installation costs," said John Xiao, Vice President Marketing, Hikvision USA. Video compression technology Hikvision PanoVu cameras are available with 180° or 360° fields of view in 8 MP, 20 MP, or 32 MP resolution and feature supplemental IR and panoramic lighting to capture clear images in extremely dark environments. Panoramic 180°/360° IR models feature four sensors running a high frame rate All PanoVu cameras employ H.265+ video compression technology for efficient video transmission and storage. Four different PanoVu configurations are available: Panoramic 180°/360° IR models feature four sensors running a high frame rate, full 180° stitched images, up to 32 MP resolution, and a 40x optical zoom PTZ. Flexible Series IR models feature four individual sensors with motorized 2.8 mm - 12 mm auto focus lenses and a track design with gimbals that allows each sensor to be independently placed. Recess mount and smaller form factor units are also available. PanoVu Mini IR models feature three sensors running high frame rates and one PTZ for detailed views. Dual-directional series IR models feature a dual-lens design to capture two separate wide-angle views, ideal for specialized use in hallways, parking lots, and retail applications.
Hikvision's HikCentral Professional Platform Centralized Video And Access Control System Management
Hikvision's HikCentral Professional platform provides a centralized software solution to remotely view and manage all facets of an organization's integrated physical security systems. The advanced platform delivers vast integration and management capabilities for video surveillance, access control, video intercom, and various specialty solutions, such as under vehicle surveillance, along with a host of embedded intelligent analytics and system analysis tools. HikCentral Professional "HikCentral Professional is a truly integrated physical security platform. It combines the agility of a powerful video management system (VMS) and intelligent analytics with other mission critical security systems, such as access control and video intercom systems, to provide users with a comprehensive management, control and analysis solution," said John Xiao, Vice President Marketing, Hikvision USA. John Xiao adds, "HikCentral Professional provides security professionals with a comprehensive, yet cost-effective solution that delivers advanced system integration, control and management, to effectively improve physical security operations." Full-featured VMS operation HikCentral Professional provides full-featured VMS operation with remote management across multiple sites HikCentral Professional provides full-featured VMS operation with remote management across multiple sites. The platform is infinitely scalable to accommodate users' evolving needs and is designed for easy operation, with user-friendly drop-down menus, as well as detailed device, event, and health monitoring features, in order to ensure uninterrupted operation. Advanced VMS features include visual tracking of individuals across the surveillance network, adaptive video display windows to customize administrators' camera views, and map management of system devices, with click to view capability and visual alarm identification. Embedded with advanced analytics In addition, the advanced platform is embedded with advanced analytics, including motion analysis, line crossing detection, intrusion detection, people counting, que analysis, heat analysis, personal article feature detection (hat, glasses, and color of clothing, etc.), temperature analysis, and vehicle analysis. HikCentral Professional also includes several playback features to quickly locate video footage of interest, with the ability to easily export video clips in multiple standardized video format files, such as MPEG4, to easily share for investigations and to use as evidence. Comprehensive access control solution platform HikCentral Professional just doesn't integrate with other third-party access control systems, but also includes a comprehensive access control solution platform, which is ready for seamless connection to Hikvision's extensive offering of access controllers and readers, and video intercom products. Integration with third-party systems is simple with Hikvision's Optimus middleware solution. It's easy to create 'Connectors' into Optimus, integrations, and workflows to meet project requirements, from HikCentral to a third-party system, such as access control, automation protocols, HVAC, payroll systems, and much more. Connectors can also enable data synchronization and mapping among multiple systems. HikCentral health monitoring HikCentral health monitoring features include the ability to display system topology in real-time, with CPU, RAM network speed, and video streaming usage. The system also supports upgrading the firmware of multiple devices simultaneously, with maintenance history dashboards to make system maintenance accurate, fast, and easy.
Related white papers
Video Surveillance As A Service: Why Are Video Management Systems Migrating to the Cloud?
Smart And Reliable Rail And Metro Operations
Simplified Security for Utilities & Critical Infrastructure