Ganz Cables & Cable Assemblies
(2)
Browse Cables & Cable Assemblies
Cable & cable assembly products updated recently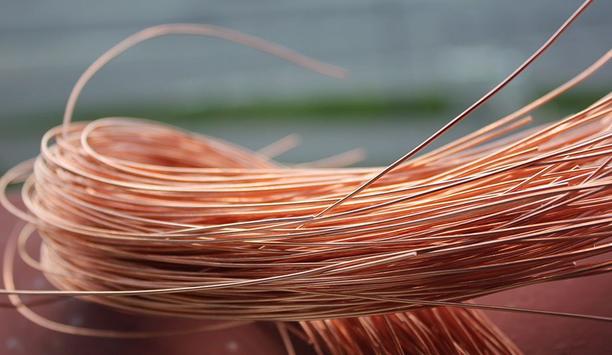 Remote Monitoring Technology: Tackling South Africa's Cable Theft Problem
For decades, cable theft has caused disruption to infrastructure across South Africa, and an issue that permeates the whole supply chain. Here, Ian Loudon, international sales and marketing manager at remote monitoring specialist Omniflex, explains how new cable-alarm technology is making life difficult for criminals and giving hope to businesses. In November 2020, Nasdaq reported that, "When South Africa shut large parts of its economy and transport network during its COVID-19 lockdown, organized, sometimes armed, gangs moved into its crumbling stations to steal the valuable copper from the lines. Now, more than two months after that lockdown ended, the commuter rail system, relied on by millions of commuters, is barely operational." Private security firm Despite this most recent incident, cable theft is not a new phenomenon to sweep South Africa Despite this most recent incident, cable theft is not a new phenomenon to sweep South Africa. In 2001, SABC TV broadcast a story following two members of a private security firm working for Telkom, a major telecoms provider. In the segment, the two guards, working in Amanzimtoti on the south coast of KwaZulu-Natal, head out to investigate a nearby alarm that has been triggered. They reach a telecoms cabinet and discover that it has been compromised, with the copper cable cut and telephone handsets strewn across the ground. In the dark, they continue to search the area when one of the guards discovers the problem: 500 metres of copper wire has been ripped out. In their haste, the thieves have dropped their loot and fled. Widespread cable theft Had they managed to get away, they would have melted the cable to remove the plastic insulation and sold the copper to a local scrap dealer for around 900 Rand, about $50 US dollars. For the company whose infrastructure has been compromised, it may cost ten times that amount to replace and repair the critical infrastructure. The disappointing takeaway from this story is that two decades on from this incident the country still faces widespread cable theft, whether it's copper cables from mines, pipelines, railways, telecoms or electrical utilities. In fact, the South African Chamber of Commerce and Industry estimates that cable theft costs the economy between R5–7 billion a year. The answer to the problem must go further than the existing measures used by companies. Detect power failure Most businesses already invest in CCTV, fences, barriers and even patrol guards, but this is not enough. Take the mining sector, for example. These sites can be vast, spanning dozens of kilometres - it's simply not cost effective to install enough fences or employ enough guards or camera operators. As monitoring technology gets better, the company has seen site managers increasingly use cable alarms in recent years that detect when a power failure occurs. The idea is that, if one can detect a power failure, they can detect whether the cable has been cut The idea is that, if one can detect a power failure, they can detect whether the cable has been cut. The problem is though: how does one distinguish the difference between a situation where a cable has been cut intentionally and a genuine power outage? Power outages in South Africa are an ongoing problem, with the country contending with an energy deficit since late 2005, leading to around 6,000 MW of power cuts in 2019. Remote terminal units Eskom Holdings SOC Ltd., the company that generates around 95 per cent of South Africa's power has already warned of further blackouts as the company works to carry out repairs to its power plants. According to a statement on the company's website, "Eskom spends in the region of R2 billion a year replacing stolen copper cables." The result is that criminals take advantage of the gaps in power to steal cable, timing their robberies to coincide with the published load shedding schedules. The basic alarms used to detect power outage won't recognize the theft because they register a false-positive during a power cut. By the time the power comes back on, the deed has been done and the criminals have gotten away with the cable. The good news is that recent breakthroughs in cable monitoring technology are helping tackle just this problem. New alarms on the market now combine sophisticated GSM-based monitoring systems that use battery powered remote terminal units. Legitimate supply chain Unlike the basic alarms that look for the presence or absence of power, these new systems monitor whether the cable circuit is in an open or closed state. In the event of a power outage, the unit continues to run on battery power and can detect if a cable has been cut, sending a priority SMS alert to the site manager immediately, giving them a fighting chance to prevent a robbery in progress. Beyond the opportunistic theft carried out by petty criminals, the theft of copper cables forms a wider problem Beyond the opportunistic theft carried out by petty criminals, the theft of copper cables forms a wider problem across the supply chain in South Africa. In recent years, the combination of unscrupulous scrap dealers, the alleged involvement of large scrap processing companies and lax penalties meant that much of the stolen copper ended up back in the legitimate supply chain. However, recent changes in the law have sought to take a tougher stance on copper theft. Alarm monitoring technology According to the Western Cape Government, "The Criminal Matters Amendment Act, regulates bail and imposes minimum offences for essential infrastructure-related offences." The act, which came into effect in 2018, recommends sentencing for cable theft, with the minimum sentence for first-time offenders being three years and for those who are involved in instigating or causing damage to infrastructure, the maximum sentence is thirty years. It seems to be working too. In January 2021, the South African reported that a Johannesburg man was sentenced to eight years behind bars for cable theft in Turffontein. While the longer-term outlook is a positive one for industry, the best advice for businesses seeking to alleviate the problem of cable theft in the immediate future is to invest in the latest cable-theft alarm monitoring technology to tackle the problem and make life difficult for criminals.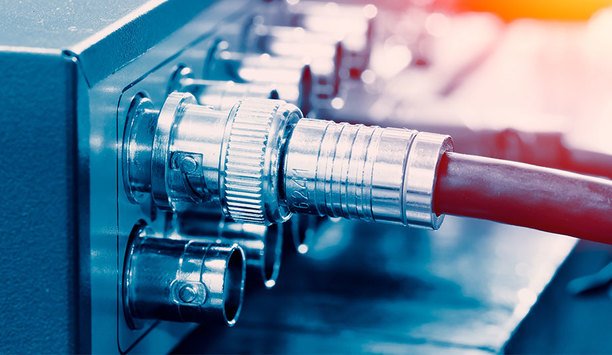 HD Over Coax Provides Cost-effective Video Surveillance Upgrade
According to IHS Market, it is estimated that there are over 60 million security cameras in the United States, and other reports say these cameras capture more than four billion hours of footage per week. Over the last decade, IP camera technology has dominated the conversation as it has provided users with a broad offering of enhanced image quality and features. With a large percentage of existing security systems relying on analog, many end users looking for high definition (HD) video quality have been forced to take on a complete system overhaul. Infrastructure Overhaul For HD Video To make the switch, customers would need to change everything, from cameras to hardware to wiring– not to mention the lengthy installation process that would ensue. IP cameras also require higher Internet speeds and more cloud space. Whether constrained by budget, bandwidth or storage, many end users have been unable to adopt this new video surveillance method.Thanks to technological advancements within the security industry, HD over Coax offers a viable solution for integrators and end users alike Thanks to technological advancements within the security industry, HD over Coax offers a viable solution for integrators and end users alike. By utilising the current Coaxial cables, this offering yields high definition video, while requiring minimal infrastructure changes and is an optimal surveillance choice for security customers. Plus, with new advancements and updates being made frequently to this technology, there is a solution for every security need. The enhanced alternative of HD over Coax has been warmly welcomed in the security industry, thanks to its simple solutions and ever-evolving features. Many new analog HD cameras are "plug and play," able to connect directly to existing Coaxial cables. This eliminates the need for a complete system change, creating cost-savings for the end user and an enhanced video quality offering. Easy Solutions For HD Video As a result, integrators can cost-effectively upgrade their customer's surveillance solution while using their legacy infrastructure, making it an attractive option for end users and an easy sell for dealers. Latency in video is another common issue with network-based camera systems, where even the slightest delay in video surveillance can hinder security response HD over Coax cameras themselves are always expanding and evolving to meet a wide array of security needs. With the introduction of fisheye and multi-sensor cameras, users now have a multitude of coverage options, not to mention the introduction of 4K bringing resolution options to the same level as IP. Some newer technologies are even touting 4K cameras paired with 4K digital video recorders (DVRs) made specifically for analog systems. Longer cables grant transmission for up to 1600 feet, double the distance of standard analog solutions, and triple that of IP systems. This single cable is able to transmit both HD video and audio. Recently, broadcast quality audio over Coax has become available in limited models, a substantial improvement over older analog technology, which was unable to transmit audio. Stopping Video Delay Latency in video is another common issue with network-based camera systems. Even the slightest delay in video surveillance can hinder security response. IP cameras are forced to compress and packetize their video for transmission. The outcome of this is a reduced number of images per video, which in turn causes delay. HD over Coax on the other hand, delivers an unlimited amount of HD images in real time, with smooth motion and impressive clarity. Additionally, the point-to-point transmission delivers uncompressed video free of lag. Another touted benefit is that, unlike IP networked cameras, analog systems provide a more secure video transmission. With so much sensitive information housed on a businesses' network, adding another point of network access through an IP camera can create concerns for cyber security risks. HD over Coax delivers an unlimited amount of HD images in real time, with smooth motion and impressive clarity Preventing Network Hacking With HD over Coax, the physical connections between the camera and DVR prevent network hacking. By keeping the video surveillance system offline, security professionals are able to direct their attention to the physical threats at hand, rather than having to focus on deterring cyber security risks. One of the primary difficulties of deploying HD video solutions is the fact that many older systems utilize a wide variety of HD standards and platforms. To make matters more complicated, after HD over Coax was brought to market, manufacturers raced to create their own version of this technology. Today, the most popular proprietary standards are HD-CVI, HD-TVI and AHD. However, integrators and customers found that attempting to manage multiple HD technologies proved to be near impossible.Integrators and customers found that attempting to manage multiple HD technologies proved to be near impossible Diversifying Surveillance Through One DVR To combat these issues, manufacturers have introduced products with more flexibility to their portfolios. One example of this is the penta-brid DVR which grants the ability to seamlessly integrate multiple technologies deployed across one application. This means that systems with diverse camera brands and technologies, such as a mix of HD-CVI, HD-TVI, AHD, analog or IP, can be connected through one DVR. For many end users with legacy analog systems, penta-brid DVRs give them greater freedom to choose between a variety of solutions, rather than being limited to one option. With video resolution increasing, the space needed to store the footage is similarly rising. Penta-brid technology has been able to adapt to these evolving needs, giving users ample storage space to house the HD and 4K surveillance video with some of the newest models including H.265 compression. HD Casino Surveillance Made Simple For casinos, HD images are critical for identifying unauthorized personnel and unlawful behaviours to create a safe environment for guests and staff While HD over Coax is beneficial to many end users and integrators, those in the casino and hospitality markets find it crucial. With a combination of high profile guests, large amounts of cash on hand, constant crowds and strict industry regulations, reliable video surveillance is a must. Deploying new IP systems comes at a stiff price. When looking to upgrade their video surveillance, casinos must also be mindful of the installation process. When moving to an IP-based system, ripping out old wires and replacing them with new is the standard practice. This practice can be both disruptive and costly, not to mention gaming regulations require casino activities be monitored at all times so a complete system shutdown would result in revenue loss. This cost can be hard to justify, especially when the current legacy analog system remains in working condition with only the lower image resolution to date it. For these scenarios, the most cost-effective option is to leverage the legacy infrastructure, replace the existing cameras with new devices, and reap the benefits that HD video has to offer without any lapse in security. For casinos, HD images are critical for identifying unauthorized personnel and unlawful behaviours to create a safe environment for guests and staff. HD over Coax cameras now offer the same resolution as IP cameras with a plug and play approach, that cuts down on expense without sacrificing quality. For businesses and applications that are unable to adopt IP technology, whether it be cost or time prohibitive, HD over Coax now features most of the same benefits IP has to offer without breaking the bank. By providing clear images in real time, maximizing existing infrastructure, and affording cyber security benefits, HD over Coax provides an attractive solution for many end users and integrators.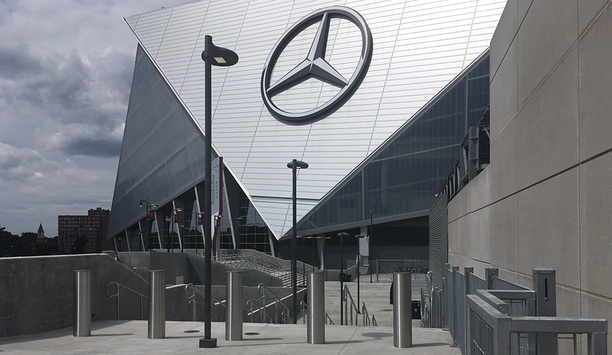 How Atlanta's New Mercedes-Benz Stadium Sets The Standard For Protection Against Vehicle Attacks
Atlanta's new $1.5 billion stadium, home to the NFL Atlanta Falcons football team and MLS Atlanta United soccer club and site of the recent NCAA national college football championship, is protecting fans, personnel and athletes from terrorists and errant drivers from using vehicles as weapons. While the threat of terrorists planning to attack soft targets, such as stadiums increases, stadium security professionals, such as those at the new Mercedes-Benz Stadium, must look for the weak points throughout their facilities to determine where fanatics are most likely assailing. Taking their cue from hard target attacks, they and other stadium management understand that the use of vehicles, either to carry the people that will carry out the attack or act as the bomb itself, is a very real threat. New System, Safer Pedestrians Installed by Tusco, using Delta Scientific perimeter protection products, the new access system includes four DSC501 barriers, five DSC720 bollards, 39 DSC2000 barriers and 59 DSC680 fixed bollards. "We are very experienced with installing Delta equipment," relates Brent Martina, President of Tusco. "Mercedes-Benz Stadium was very particular about their security needs and protocols and requested a customized sequence of operations for their security equipment. While the threat of terrorists planning to attack soft targets increases, stadium security professionals must look for the weak points throughout their facilities "Delta Scientific's products and experienced engineers made them the obvious choice in meeting both the high quality and technical standards required to integrate with the stadium's sophisticated security system. It was crucial to have a reliable team in place as we received a very compressed schedule to get everything complete by the first football game and, therefore, had no room for errors." Because of long, straight approaches to some access points, stadiums oftentimes need to deploy high performance barriers. DSC501 barriers were used at main entrances where players and VIPs, among others, enter with their cars. Preventing Attacks Before They Happen The DSC501 is the only K54-certified retractable vehicle barricade in the world. Set in a foundation only 18 inches deep, it will survive and operate after a 5.4-million-foot pound impact. That's equivalent to a 65,000-pound truck hitting it at 50 mph. Stopping the truck or car dead in its tracks, the DSC501 protects against a "second hit" risk from a second vehicle. The stadium preferred installing these barricades in a more industrial look, wanting them to be "seen." Five retractable DSC720 bollards were used at the pedestrian entry areas. This is Delta's highest crash rated bollard, stopping a 15,000-pound vehicle at 50 mph. The bollard will stop and destroy much larger vehicles than those tested at very high velocities. The DSC720 is 35 inches tall and 15 inches wide. At Mercedes-Benz Stadium, the bollards feature brushed stainless-steel sleeves. Oftentimes, the ground below the access points are filled with cables, wires, pipes and other infrastructure products. As a result, typical, below ground installed traffic bollards, barriers and barricades cannot be used because these infrastructure products are too close to the surface. The solution is to use surface-mounted and shallow foundation barricades and barriers. This isn't the only stadium using Delta equipment to protect staff and attendees from vehicle harm - Levi's Stadium in San Francisco is a well-known user Delivery Entrances Are Weaknesses At the same time, for some reason, delivery entrances never seem to be as secured as the main entrances to the stadium. With delivery vehicles coming and going, delivery entrances need a solution that lets delivery vehicles enter and exit but stop unauthorized vehicles from entering at all. At the loading docks, 39 of Delta's fastest, smallest and shallowest foundation barricades were implemented. Chosen especially for high speed applications and ease of installation, the cost effective DSC2000 barrier is K12 crash-certified with no penetration, meaning it will stop a 15,000-pound vehicle traveling 50 mph dead in its tracks. The ten-inch shallow foundation also reduces installation complexity, time, materials and corresponding costs. Lastly, 50 DSC680 shallow foundation fixed bollards with stainless steel sleeves protect pedestrian areas. They secure any unprotected locations where vehicle bombers and errant drivers have no obstacles. Versus cement barriers such as posts and pots, many organisations prefer fixed-post bollards for several reasons. Terrorists typically don't go where they see barricades, so placing them wherever possible attacks can happen reduces security risks dramatically That's because, when hit, cement posts and pots can explode, literally spreading shrapnel throughout the crowd, potentially creating numerous injuries. Shallow foundation bollards can be installed within sidewalks or on top of concrete deck truss bridges as well as conform to the inclines and turns of a locale. They also meet the 1-meter clearance regulations mandated by the Americans with Disabilities Act (ADA). The fixed bollard, which does not go up and down, provides a significant blocking device solution that continues to challenge security directors faced with threats such as stopping a vehicle from ploughing into the stadium's inner perimeter. They let a facility manager meet a long-standing challenge - how to easily install bollards on shallow substrates, including those that are not level or have turns. No longer do locations, such as curves on hills, the upper levels of parking structures and other unprotected locales have to rely on unsightly 'make-do' solutions to stop car bombers or wayward drivers. One Of The World's Most Secure "Delayed by roof issues, the Mercedes-Benz Stadium challenged us with a condensed schedule to provide one of the world's most secure vehicle access systems," avows Martina. "I'm proud to say that our team completed the work on time and walked away from the project with another pleased client." This isn't the only stadium using Delta equipment to protect staff and attendees from vehicle harm. Among many, Penn State and Purdue as well as Levi's Stadium in San Francisco (49ers) are well-known users. Unfortunately, most procurement offices won't allow vendors to announce their purchases. This is too bad since terrorists typically won't go where they know barricades are deployed, reducing security risks dramatically. Leading universities, including six of the Associated Press (AP) top-10 rated 2018 pre-season football schools, also stayed one step ahead of terrorists and errant drivers this year on their campuses by identifying vulnerable areas and securing them within minutes with Delta MP5000 temporary, portable barriers. These mobile deployable vehicle crash barriers carry a K8 rating (M40 ASTM rating), stopping 7.5-ton vehicles traveling 40 mph. Terrorists typically don't go where they see barricades, so placing them wherever possible attacks can happen reduces security risks dramatically. Today, there is little excuse for a major stadium to suffer an attack which uses a vehicle to break through the perimeter. Whatever the weakness a terrorist thinks can be exploited, there is a type of bollard, barricade or barrier to stop him, yet let authorized people through.
Energy Efficient White Lights From CBC Reduce Costs For Historic Fort Site
The installation of an energy-efficient lighting system from CBC cut costs for Napoleonic fort siteElectricity bills at a historic Napoleonic fort in Chatham, Kent, have been significantly cut thanks to the installation of an energy-efficient lighting system from CBC.Savings of more than £2000 per quarter have been achieved at Fort Amherst following the replacement of halogen-style lamps with Ganz WL100 and WL300 LED illuminators.The Fort Amherst site, comprising an extensive network of tunnels, gun placements, and hidden defences, is in uniquely complete condition and is the world's largest surviving fortress from the Napoleonic era. It was originally built to protect the strategically vital dockyard at Chatham, and 150 years later continued in service as a secret command centre during the Battle of Britain. The new lighting installation at the fort, handled by TJW Electrical, covers entrances, car parks and key external areas and takes advantage of the latest, energy-efficient lighting technology."The WL illuminators were the ideal choice for this important heritage site," says Steve Craddock, TJW's project manager. "We've used the Ganz products before so we were confident that they would deliver really bright, high quality light and that they would give save money for the customer." CBC's energy-efficient white lights installed at Fort Amherst As well as using less power and costing less to run the Ganz illuminators also last longer and require less maintenance - minimizing ongoing costs and disruption. The WL range is designed for use with colour and day/night CCTV cameras, as well as delivering excellent general-purpose lighting for pedestrian areas, car parks etc.Each unit includes varifocal illumination, allowing the angle of light projection to be altered to fit the specific demands of the installation.They have maximum reach of up to 200m and a coverage angle of up to 180 degrees.CBC also supplies a range of Infra-Red illuminators, and dual Infra-Red/White-Light illuminators, offering similar cost saving and performance benefits. Ganz C-Allviews Are Ideal Surveillance Choice For Aylesbury District Council And Thames Valley Police
Joining forces to improve CCTV surveillance of Aylesbury town centre, Thames Valley Police and Aylesbury District Council have chosen the latest Ganz C-Allview high-speed ruggedised PTZ cameras from CBC to monitor two key road intersections. In the first installation of its kind for the town, the cameras have been set up using a wireless link. Telemetry signals are transmitted to receivers on the police station roof, 1 km from the monitored site. "We're very pleased with this solution as it has enabled us to fill an important gap in our CCTV coverage," says CCTV control room manager Ken Foot.Aylesbury DC and Thames Valley Police jointly run what is one of the newest, and most technically advanced digital CCTV control rooms in the country. And while the Aylesbury surveillance team has used alternative cameras of a similar type in the past, the new C-Allviews are proving a better solution."They are priced competitively and give great results," adds Ken Foot. "When I first saw them at a local trade show last year I was immediately impressed by them and they have not disappointed me." He says he'll be looking to fit more of the C-Allviews at remote locations around the town centre in the coming year.The Ganz C-Allviews are designed to deliver superior performance and cope with all weather conditions. With their distortion-free, optically flat glass, built-in wipers, and IP67 rating, the cameras deliver crisp, clear images in conditions where other models might struggle. CBC Reports Increase In Business At IFSEC
CBC has reported a significant increase in the number of customers visiting its stand at Ifsec this year.The manufacturer of Computar and Ganz branded surveillance products says serious business leads at the show were up by around 15% compared with last year, with enquiries from security installers and system designers showing the most significant rise."We're very pleased because we took a more strategic approach to our stand design and qualifying visitors", says Marketing Manager, Binit Shah. "We also had an attractive line-up of new products which a lot of people wanted to see."In fact CBC's stand was one of the most innovative at the show, with an eye-catching curved perimeter wrapped around three sides, leading visitors to a well-staffed entrance on the fourth.New products that were highlighted included a new range of number plate capture cameras for ANPR projects, complete with software. Also on show for the first time in the night vision field was the Ganz range of Varifocal IR Illuminators featuring adjustable beams. An equally innovative product on show was the new Rugged Dome with wipersCBC also showcased its new Ganz Pentaplex MPEG4 DVR range with built in DVD-writer, 9/16 channel Triplex DVRs with built-in DVD writer and a PC based DVR. Visitors to the stand also got a preview of new line-up of new Computar megapixel lenses, designed to capture the full resolution of megapixel cameras and provide a high contrast plus sharp picture. More on CBC