Ganz Network Video Recorders (NVR) / Network DVRs
(23)
Browse Network Video Recorders (NVR) / Network DVRs
Network Video Recorder (NVR) products updated recently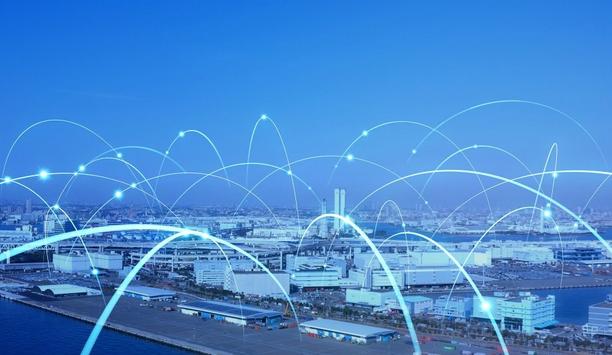 Supply And Demand: The Ways Cloud Supports A Stronger Supply Chain
Cloud-based applications and platforms revolutionize supply chain management, helping stakeholders scale operations from small businesses to complex enterprises. Cloud supply chain solutions are showing significant increases in implementation – so much so the sheer number of organizations with a cloud solution outpace or far outnumbers the ones that don't. But there is one area that has still not made the switch to the cloud, most often the security department. But the advent of using video surveillance data for other purposes, like real-time transit tracking, is pushing the adoption of video in the cloud forward. Traditional security systems Unlike traditional security systems, cloud video solutions are not limited to providing only security data. Video can be used to enhance warehouse productivity, increase the ROI of transit operations, marginally reduce the loss or damages due to employee safety issues, and uphold the organization's integrity. Companies spend a lot of time, money, and effort attempting to enhance production The benefits are significant: cloud solutions can change how the supply chain aggregates business data through video and AI. Companies spend a lot of time, money, and effort attempting to enhance production and the supply chain, as it is paramount to the success of a brand. Video, analytics. And the cloud can make it better. Like every other industry, the transportation and logistics market is on the brink of a sea change because of the digital revolution. Reliable supply chain The volume of information and data generated by digital devices and systems allows stakeholders to leverage rich data and combine it to optimize efficiencies, schedules, and planning. Users are starting to see how the cloud and connected devices support a more rapid and reliable supply chain through faster transit times, better loading and unloading methods, prompt product delivery, enhanced safety, and more operational efficiency. Without a doubt, the supply chain has seen the benefits of using the cloud to improve processes and overall success. Some have revolutionized how they track shipments with intelligent mobile applications, while others use cloud-based warehouse management systems to support higher supply chain performance and optimize order management and production planning across warehouse locations. Warehouse management systems Cloud-based security services can optimize the pivotal balance between optimal deliveries And now, cloud-based security platform solutions change how security leaders aggregate safety, security, and business data through video and AI. Using AI technology to identify actionable insights within previously untapped video monitoring and unstructured IoT data is a potential gold mine for businesses in the supply chain sector. Cloud-based security services can optimize the pivotal balance between optimal deliveries, employee safety, and physical security. There is also great potential to improve the supply chain process from end to end. Here's how: As part of the cloud-based security solution, IP cameras and sensors can transmit data directly to the cloud, eliminating the need for on-premises systems like DVRs and NVRs. In the case of network disconnection, data is protected, so no information is lost in the face of downtime. All the data capture is transmitted to the cloud, allowing all authorized personnel to access the data as needed. Cloud security solution For any organization with a decentralized infrastructure, finding the red thread across sites can be difficult. For organizations distributed across geographies, this can lead to a lack of communication regarding stock acquisition, movement across facilities, and potential delays in deliveries. A cloud security solution is designed to centralize all data irrespective of the geographical distance between facilities. Stakeholders can view precisely what is happening at a site from any connected device Now, the owner of multiple and distributed logistic centers can view these sites simultaneously or even sequentially. Imagine monitoring the unloading dock areas at all your facilities at one time, allowing you to gain peace of mind that operations are running smoothly. Whether on-site, five miles away, or in a different country altogether, stakeholders can view precisely what is happening at a site from any connected device, whether it is your laptop, smartphone, or iPad. Supporting essential decisions This functionality delivers access to only those devices and sites that you are authorized to access. Using assigned credentials and the power of the network, leaders can access the application from anywhere across the globe. Artificial intelligence in the supply chain supports essential decisions by using cognitive predictions and recommendations on optimal actions. This approach can help enhance overall supply chain performance and help manufacturers predict possible implications across various scenarios in terms of time, cost, and revenue. With AI and the cloud, organizations can monitor different operational parameters and gain operational insights that enable leaders to streamline their services and smoothen out the course of the supply chain from beginning to end. From the moment a product enters a warehouse to the point of its departure, its complete journey can be reviewed via the video surveillance solution. Supply chain organizations The possibilities of cloud solutions are limitless, and new use cases are being identified daily Regular monitoring of the handover of goods to courier vendors can give insights into employee performance. Manufacturers can track orders. Cloud video can help users understand the overall performance of their employees, whether they are at a truck stop, within a warehouse, or delivering to an office building. The possibilities of cloud solutions are limitless, and new use cases are being identified daily. The time is ideal for supply chain organizations to push the boundaries of what's possible with the cloud and help providers proactively address business optimization, safety, and physical security throughout the process. Advanced technologies, like cloud services, further support a productive supply chain that will lead to increased revenue streams and a successful process as organizations look to optimize operations as digital transformation efforts continue to evolve.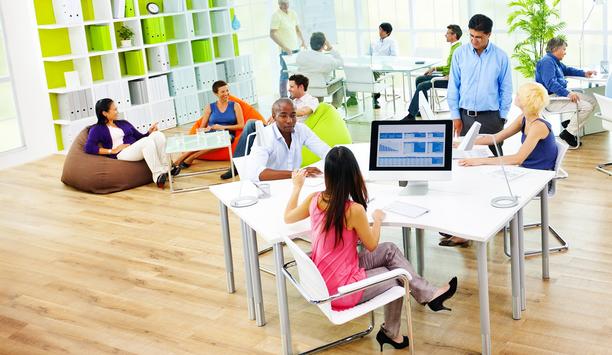 4 Smart Ways To Use Security To Power The Business Of The Future
In the new era of work, our relationship with the workplace is defined by flexibility and mobility. Employees are working across the home, office, and blended spaces more than ever before, as well as working varied hours to suit the modern work schedule. This new hybrid workforce model holds the potential for more diverse talent and better productivity, but it also comes with its challenges – one being how to ensure security, health, and safety in the workplace. Strong and smart security ecosystem While nearly one-third of companies report that they've implemented a hybrid model, according to a recent survey by STANLEY Security, many still have much to do to prepare their office for the future. Building a strong – and smart – security ecosystem is crucial in preparing for the future. As such, businesses should consider technologies that help protect their people, as well as safeguard their assets, optimize their operations, and secure their network. 1)Protect your people Implementation of a security ecosystem combines health, safety, and security hardware and software solutions seamlessly Nearly 60% of mid-market and enterprise businesses across the UK and US report that the health and safety of their employees and customers are a primary concern when implementing modern and hybrid working models. This begs the question: How can businesses create a safe and healthy work environment when 59% are planning to bring employees back on-site in some capacity within the next 18 months? The answer lies, in part, in the implementation of a security ecosystem that combines various health, safety, and security hardware and software solutions seamlessly. Integrating platform Nearly half (46%) of business decision-makers say they are interested in adopting an integrated platform such as this. This means integrating traditional and digital security solutions, then leveraging the data and insights they produce to further enhance the workplace experience. Take this example: With employees and visitors moving in and out of the office at different times, a business may lack oversight of occupancy or density levels, people flow, workspace scheduling, visitor check-in processes, and more. However, with visitor management, access control, and other building/business systems integrated, employees can reserve a workspace for a specific date and time and be granted access to the building. Leveraging AI and machine learning Visitors can pre-register, answer a health screening questionnaire, and receive a mobile credential before arriving. Once the visitor arrives on-site, the system can alert the respective department – all without the close contact typically required for traditional visitor check-in processes. When layering artificial intelligence and machine learning on top of the data, a business may identify trends in people flow and opportunities to optimize congested areas. They may also see that certain rooms within the building get more use than others and leverage these insights to manage their space more effectively. All of this is powered by a security ecosystem that can help a business better protect its people while realizing other benefits in the process. 2) Safeguard your assets Businesses are concerned about the security of their assets when it comes to the hybrid workforce model Even more, businesses are concerned about the security of their assets when it comes to the hybrid workforce model. About 72% of leaders say this is, in fact, their primary concern with the hybrid approach. This figure isn't surprising when you consider the impact of the pandemic, which left many businesses closed either temporarily or permanently, with few people allowed on-site to manage facility operations. As a result of the pandemic, we saw tech adoption accelerate at an astonishing rate – simply because businesses had to implement cloud and remote technologies to survive during a time when buildings were closed indefinitely. Remote management and visibility This was particularly true for security solutions, such as cloud video surveillance and cloud access control solutions like wireless IoT-connected locks. Nine out of 10 businesses (91%) report that they have already implemented cloud security technology; of those, nearly half (48%) stated that this was due to the pandemic. These technologies allow for remote management and provide visibility into business operations at the same time. In a retail setting, for example, cloud video surveillance allows businesses to identify and track not only criminal activity, but also foot traffic patterns, peak operating hours, staff shortages, and more. Loss prevention strategy When integrated with the retailer's point-of-sale (POS) system, businesses can gain greater insights into their traffic counts, end cap effectiveness, loyalty card activity, and a variety of POS exceptions, such as high-dollar transactions, repeated transactions, excessive returns, employee discounts, and more. For retailers especially, a security ecosystem means a more efficient loss prevention strategy that helps safeguard assets and profits. 3) Optimize your operations The "future of work" is still very much a work in progress, but one thing is clear: Businesses are looking for ways to increase efficiencies, drive cost savings, and, ultimately, optimize their operations – especially now with the challenges posed by price inflation. A relatively untapped opportunity for businesses to achieve these goals lies within their security infrastructure. Security technology and solutions gather incredibly rich data which, when unlocked, can help businesses understand how their buildings are being used, when the busiest times are, where there are highly trafficked areas, and more. Leveraging cloud video surveillance systems, businesses could identify emerging staff training needs Cloud video surveillance systems For example, by leveraging the insights produced by cloud video surveillance systems, businesses could identify emerging staff training needs, which could ultimately result in improved employee satisfaction and reduced attrition. However, much of this data sits untouched within the infrastructure, leaving businesses unaware of the opportunities in front of them. 44% of businesses that currently use a cloud security system for its primary use say they want to know how else this technology can be utilized, and an additional 20% aren't even aware that it could be used in other ways. AI and analytics The interest in adoption is promising for the office of the future, especially when we see that the majority of businesses (78%) would consider using AI and analytics technologies to optimize their operations, helping their business to operate more effectively and efficiently. The increase in adoption of cloud technology – paired with the rise in interest in AI, machine learning, and advanced analytics – could make it possible for businesses to uncover invaluable insights from their security infrastructure and leverage them to adapt and build business resilience. 4) Secure your network Advanced technology help businesses improve their cybersecurity, making it harder for hackers to gain entry With cyber threats becoming more prevalent, businesses are increasingly looking to secure their networks and protect their data. More than half (54%) of those surveyed expressed interest in using AI, machine learning, and advanced analytics to secure their network by identifying and eliminating cybersecurity threats. Advanced and automated technology can help businesses improve their cybersecurity, making it harder for hackers to gain entry to the larger corporate network. Modern cybersecurity tools that use AI and machine learning can detect anomalies in network traffic or alert and act on suspicious behavior. Cybersecurity software For example, if an IoT device suddenly begins broadcasting and establishing connections with multiple devices, cybersecurity software could detect this abnormal behavior, send an alert, and suspend traffic or quarantine an endpoint immediately – saving precious time during a potential breach. A single data breach could result in widespread distrust from workers and customers, potentially leading to decreased business as well as litigation issues. As such, businesses need to take action to update and strengthen their defenses so that they can avoid downtime and continue to operate with peace of mind. Prepare your business for the future Businesses will continue to look for more ways to extract value out of their existing infrastructure, including their security technology. For many, the tools to do so are already in place, it's just a matter of unlocking the insights with a security ecosystem. With such an ecosystem – one that helps protect a business' people, assets, and network, while optimizing operations – companies can better safeguard the future of their workspaces and usher in the new era of work with confidence.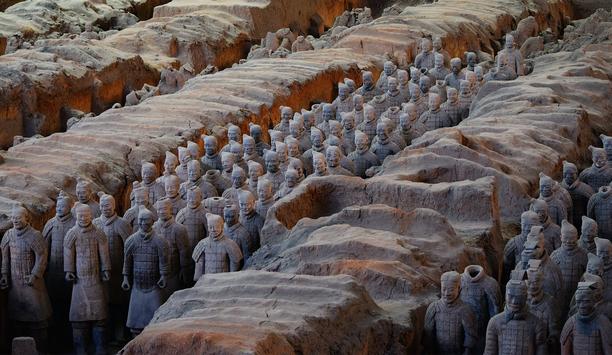 Sensor Data Fusion For More Reliable Intrusion Alarm Systems
Intrusion alarm systems are currently facing a growing number of potential error sources in the environment. At the same time, alarm systems must comply with increasingly demanding legal requirements for sensors and motion detectors. As a future-proof solution, detectors equipped with Sensor Data Fusion technology raise the level of security while reducing the risk of cost- and time-intensive false alarms. This article provides a comprehensive overview of Sensor Data Fusion technology. Anti-masking alarms A cultural heritage museum in the South of Germany for decades, the installed intrusion alarm system has provided reliable protection on the premises. But suddenly, the detectors trigger false alarms every night after the museum closes. The system integrators are puzzled and conduct extensive tests of the entire system. When they finally identify the culprit, it's unexpected: As it turns out, the recently installed LED lighting system in the museum's exhibition spaces radiates at a wavelength that triggers anti-masking alarms in the detectors. Not an easy fix situation, since a new lighting system would prove far too costly. Ultimately, the integrators need to perform extensive detector firmware updates and switch to different sensor architecture to eliminate the error source. This scenario is by no means an isolated incident, but part of a growing trend. Need for reliable detector technology Legal requirements for anti-masking technology are becoming stringent in response to tactics by criminals The number of potential triggers for erroneous alarms in the environment is on the rise. From the perspective of system operators and integrators, it's a concerning development because every false alarm lowers the credibility of an intrusion alarm system. Not to mention steep costs: Every false call to the authorities comes with a price +$200 tag. Aside from error sources in the environment, legal requirements for anti-masking technology are becoming more stringent in response to ever more resourceful tactics employed by criminals to sidestep detectors. What's more, today's detectors need to be fortified against service outages and provide reliable, around-the-clock operability to catch intruders in a timely and reliable fashion. Sensor Data Fusion Technology In light of these demands, one particular approach has emerged as a future-proof solution over the past few years: Sensor Data Fusion technology, the combination of several types of sensors within one detector – designed to cross-check and verify alarm sources via intelligent algorithms – holds the keys to minimizing false alarms and responding appropriately to actual alarm events. This generation of detectors combines passive infrared (PIR) and microwave Doppler radar capabilities with artificial intelligence (AI) to eliminate false alarm sources without sacrificing catch performance. Motion detectors equipped with Sensor Data Fusion technology present a fail-proof solution for building security "It's not about packing as many sensors as possible into a detector. But it's about including the most relevant sensors with checks and balances through an intelligent algorithm that verifies the data for a highly reliable level of security. The result is the highest-possible catch performance at the minimum risk for erroneous alarms," said Michael Reimer, Senior Product Manager at Bosch Security Systems. Motion detectors with sensor data fusion Looking ahead into the future, motion detectors equipped with Sensor Data Fusion technology not only present a fail-proof solution for building security. The comprehensive data collected by these sensors also unlock value beyond security: Constant real-time information on temperature and humidity can be used by intelligent systems and devices in building automation. Integrated into building management systems, the sensors provide efficiency improvements and lowering energy costs Integrated into building management systems, the sensors provide the foundation for efficiency improvements and lowering energy costs in HVAC systems. Companies such as Bosch support these network synergies by constantly developing and optimizing intelligent sensors. On that note, installers must be familiar with the latest generation of sensor technology to upgrade their systems accordingly, starting with a comprehensive overview of error sources in the environment. Prominent false alarm triggers in intrusion alarm systems The following factors emerge as frequent triggers of false alarms in conventional detectors: Strong temperature fluctuations can be interpreted by sensors as indicators of a person inside the building. Triggers range from floor heating sources to strong sunlight. In this context, room temperatures above 86°F (30°C) have proven particularly problematic. Dust contamination of optical detectors lowers the detection performance while raising susceptibility to false alarms. Draft air from air conditioning systems or open windows can trigger motion sensors, especially when curtains, plants, or signage attached to the ceilings (e.g. in grocery stores) are put in motion. Strong light exposure directly on the sensor surface, e.g. caused by headlights from passing vehicles, floodlights, reflected or direct sunlight – all of which sensors may interpret as a flashlight from an intruder. Extensive bandwidth frequencies in Wi-Fi routers can potentially confuse sensors. Only a few years ago, wireless routers operated on a bandwidth of around 2.7GHz while today's devices often exceed 5GHz, thereby catching older detectors off guard. LED lights radiating at frequencies beyond the spectrum of visible light may trigger sensors with their infrared signals. Regarding the last two points, it's important to note that legislation provides clear guidelines for the maximum frequency spectrum maintained by Wi-Fi routers and LED lighting. Long-term security But the influx of cheap and illegal products in both product groups – products that do not meet the guidelines – continues to pose problems when installed near conventional detectors. For this reason, Sensor Data Fusion technology provides a reliable solution by verifying alarms with data from several types of sensors within a single detector. Beyond providing immunity from false alarm triggers, the new generation of sensors also needs to comply with the current legislature. These guidelines include the latest EN50131-grade 3, and German VdS class C standards with clear requirements regarding anti-masking technology for detecting sabotage attempts. This is exactly where Sensor Data Fusion technology provides long-term security. Evolution of intrusion detector technology Initially, motion detectors designed for intrusion alarm systems were merely equipped with a single type of sensor; namely passive infrared technology (PIR). Upon their introduction, these sensors raised the overall level of building security tremendously in automated security systems. But over time, these sensors proved limited in their catch performance. As a result, manufacturers began implementing microwave Doppler radar capabilities to cover additional sources of intrusion alarms. First step detection technology In Bosch sensors, engineers added First Step detection to trigger instant alarms upon persons entering a room Over the next few years, sensors were also equipped with sensors detecting visible light to catch flashlights used by burglars, as well as temperature sensors. In Bosch sensors, engineers added proprietary technologies such as First Step detection to trigger instant alarms upon persons entering a room. But experience in the field soon proved, especially due to error sources such as rats and other animals, that comprehensive intrusion detection demands a synergetic approach: A combination of sensors aligned to cross-check one another for a proactive response to incoming signals. At the same time, the aforementioned bandwidth expansion in Wi-Fi routers and LED lighting systems required detectors to implement the latest circuit technology to avoid serving as 'antennas' for undesired signals. Sensor data fusion approach At its very core, Sensor Data Fusion technology relies on the centralized collection of all data captured by the variety of different sensors included in a single detector. These data streams are directed to a microprocessor capable of analyzing the signals in real-time via a complex algorithm. This algorithm is the key to Sensor Data Fusion. It enables the detector to balance active sensors and adjust sensitivities as needed, to make truly intelligent decisions regarding whether or not the data indicates a valid alarm condition – and if so, trigger an alarm. Advanced verification mechanisms The current generation of Sensor Data Fusion detectors, for instance from Bosch, feature advanced verification mechanisms, including Microwave Noise Adaptive Processing to easily differentiate humans from false alarm sources (e.g. ceiling fans or hanging signs). For increased reliability, signals from PIR and microwave Doppler radar are compared to determine whether an actual alarm event is taking place. Additionally, the optical chamber is sealed to prevent drafts and insects from affecting the detector, while the detector is programmed for pet and small animal immunity. Sensor cross-verification Further types of sensors embedded in current and future generations of Sensor Data Fusion detectors include MEM-sensors as well as vibration sensors and accelerometers. Ultimately, it's important to keep in mind that the cross-verification between sensors serves to increase false alarm immunity without sacrificing the catch performance of actual intruders. It merely serves to cover various indicators of intrusion. Protecting UNESCO World Cultural Heritage in China Intelligent detectors equipped with Sensor Data Fusion are protecting historic cultural artifacts in China from theft and damage. At the UNESCO-protected Terracotta Warriors Museum site, one hundred TriTech motion detectors from Bosch with PIR and microwave Doppler radar technology safeguard the invaluable treasures against intruders. To provide comprehensive protection amid the specific demands of the museum site, the detectors have been installed on walls and ceilings to safeguard the 16,300-square-meter museum site. To ensure an optimal visitor experience without interference from glass walls and other barriers, many detectors are mounted at a height of 4.5 meters (15 feet) above ground under the ceiling. Despite their height, the detectors provide accurate data around the clock while exceeding the performance limits of conventional motion detectors, which clock out at a mere 2 meters (6 feet) catchment area. Integrated video systems The site also presents additional error sources such as large amounts of dust that can contaminate the sensors, as well as visitors accidentally dropping their cameras or cellphones next to museum exhibits. To distinguish these events from actual criminal activity, the intrusion alarm system is integrated with the museum's video security system. This allows for verifying alarm triggers with real-time video footage at a fast pace: In the case of an actual alarm event, the system alerts the on-site security personnel in the control room in less than two seconds. Added value beyond security Sensor Data Fusion technology provides a viable solution for the rising number of error sources in the environment As of today, Sensor Data Fusion technology already provides a viable solution for the rising number of error sources in the environment while providing legally compliant building security against intruders. In light of future developments, operators can leverage significant added value from upgrading existing systems – possibly without fundamentally replacing current system architecture – to the new detector standard. Added value how? On one hand, the detectors can integrate with access control, video security, voice alarm, and analytics for a heightened level of security. These synergetic effects are especially pronounced on end-to-end platforms like the Bosch Building Management system. On the other hand, the data streams from intelligent detectors also supply actionable intelligence to building automation systems, for instance as the basis for efficiency improvements and lowering energy consumption in HVAC systems. New backward-compatible detectors Bosch will release a new series of commercial detectors by end of 2021, based on the latest research on risk factors for false alarm sources in the environment and line with current legislation and safety standards. Throughout these developments, installers can rest assured that all new detectors are fully backward compatible and work with existing networking/architecture. With that said, Sensor Data Fusion technology emerges as the key to more secure intrusion alarm systems today and in the future. TriTech detectors from Bosch For reliable, fail-proof alarms the current series of TriTech detectors from Bosch relies on a combination of different sensor data streams, evaluated by an integrated algorithm. These Sensor Data Fusion detectors from Bosch combine up to five different sensors in a single unit, including: Long-range passive infrared (PIR) sensor Short-range PIR sensor Microwave sensor White light sensor Temperature sensor Equipped with these sensors, TriTech detectors are capable of detecting the most frequent sources of false alarms; from headlights on passing cars to a mouse passing across the room at a 4.5-meter distance to the detector. What's more, TriTech detectors provide reliable performance at room temperatures above 86°F (30°C) while fully guarding against actual intrusion and sabotage attempts from criminals.

Energy Efficient White Lights From CBC Reduce Costs For Historic Fort Site
The installation of an energy-efficient lighting system from CBC cut costs for Napoleonic fort siteElectricity bills at a historic Napoleonic fort in Chatham, Kent, have been significantly cut thanks to the installation of an energy-efficient lighting system from CBC.Savings of more than £2000 per quarter have been achieved at Fort Amherst following the replacement of halogen-style lamps with Ganz WL100 and WL300 LED illuminators.The Fort Amherst site, comprising an extensive network of tunnels, gun placements, and hidden defences, is in uniquely complete condition and is the world's largest surviving fortress from the Napoleonic era. It was originally built to protect the strategically vital dockyard at Chatham, and 150 years later continued in service as a secret command centre during the Battle of Britain. The new lighting installation at the fort, handled by TJW Electrical, covers entrances, car parks and key external areas and takes advantage of the latest, energy-efficient lighting technology."The WL illuminators were the ideal choice for this important heritage site," says Steve Craddock, TJW's project manager. "We've used the Ganz products before so we were confident that they would deliver really bright, high quality light and that they would give save money for the customer." CBC's energy-efficient white lights installed at Fort Amherst As well as using less power and costing less to run the Ganz illuminators also last longer and require less maintenance - minimizing ongoing costs and disruption. The WL range is designed for use with colour and day/night CCTV cameras, as well as delivering excellent general-purpose lighting for pedestrian areas, car parks etc.Each unit includes varifocal illumination, allowing the angle of light projection to be altered to fit the specific demands of the installation.They have maximum reach of up to 200m and a coverage angle of up to 180 degrees.CBC also supplies a range of Infra-Red illuminators, and dual Infra-Red/White-Light illuminators, offering similar cost saving and performance benefits. Ganz C-Allviews Are Ideal Surveillance Choice For Aylesbury District Council And Thames Valley Police
Joining forces to improve CCTV surveillance of Aylesbury town centre, Thames Valley Police and Aylesbury District Council have chosen the latest Ganz C-Allview high-speed ruggedised PTZ cameras from CBC to monitor two key road intersections. In the first installation of its kind for the town, the cameras have been set up using a wireless link. Telemetry signals are transmitted to receivers on the police station roof, 1 km from the monitored site. "We're very pleased with this solution as it has enabled us to fill an important gap in our CCTV coverage," says CCTV control room manager Ken Foot.Aylesbury DC and Thames Valley Police jointly run what is one of the newest, and most technically advanced digital CCTV control rooms in the country. And while the Aylesbury surveillance team has used alternative cameras of a similar type in the past, the new C-Allviews are proving a better solution."They are priced competitively and give great results," adds Ken Foot. "When I first saw them at a local trade show last year I was immediately impressed by them and they have not disappointed me." He says he'll be looking to fit more of the C-Allviews at remote locations around the town centre in the coming year.The Ganz C-Allviews are designed to deliver superior performance and cope with all weather conditions. With their distortion-free, optically flat glass, built-in wipers, and IP67 rating, the cameras deliver crisp, clear images in conditions where other models might struggle. CBC Reports Increase In Business At IFSEC
CBC has reported a significant increase in the number of customers visiting its stand at Ifsec this year.The manufacturer of Computar and Ganz branded surveillance products says serious business leads at the show were up by around 15% compared with last year, with enquiries from security installers and system designers showing the most significant rise."We're very pleased because we took a more strategic approach to our stand design and qualifying visitors", says Marketing Manager, Binit Shah. "We also had an attractive line-up of new products which a lot of people wanted to see."In fact CBC's stand was one of the most innovative at the show, with an eye-catching curved perimeter wrapped around three sides, leading visitors to a well-staffed entrance on the fourth.New products that were highlighted included a new range of number plate capture cameras for ANPR projects, complete with software. Also on show for the first time in the night vision field was the Ganz range of Varifocal IR Illuminators featuring adjustable beams. An equally innovative product on show was the new Rugged Dome with wipersCBC also showcased its new Ganz Pentaplex MPEG4 DVR range with built in DVD-writer, 9/16 channel Triplex DVRs with built-in DVD writer and a PC based DVR. Visitors to the stand also got a preview of new line-up of new Computar megapixel lenses, designed to capture the full resolution of megapixel cameras and provide a high contrast plus sharp picture. More on CBC
Related white papers
Connected Video Technology for Safe Cities
Choosing the Right Storage Technology for Video Surveillance
The Borderless Control Room