Vanderbilt Access control systems & kits
(29)
Browse Access control systems & kits
Access control system products updated recently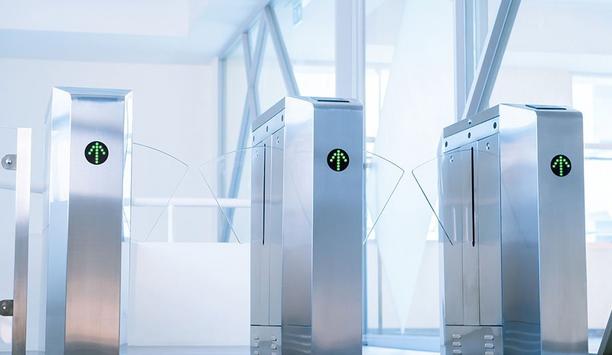 Physical Access Control: Critical Steps To Ensure A Smarter Future
Steven Kenny, Axis Communications, looks at the benefits of physical access control systems within smart environments, and how knowledge gaps and dated methods can inhibit adoption. Physical security is becoming more dynamic and more interconnected, as it evolves. Today's modern access control solutions are about so much more than simply opening doors, with digitalization bringing multiple business benefits, which would simply not be possible using traditional models. Digital transformation While the digital transformation of processes and systems was already well underway, across many industries and sectors, it is the transformation of physical security from a standalone, isolated circuit, to a network-enabled, intelligent security solution that brings many benefits to the smart environment. Yet, with more organizations now looking to bring their physical security provision up to date, there are many considerations that must be addressed to maximize the potential of access control and video surveillance. Not least of which is that connecting physical security devices to a network presents risk, so it is increasingly important for IT teams to play a role in helping to facilitate the secure integration of physical and network technologies, as these two worlds increasingly converge. Improved access control in smart environments These urban constructs are capable of reducing waste, driving efficiencies and optimising resources The smart city offers significant benefits, reflected in the US$ 189 billion that is anticipated to be spent on smart city initiatives globally by 2023. These urban constructs are capable of reducing waste, driving efficiencies, optimizing resources and increasing citizen engagement. Technology, which is increasingly being incorporated to protect access points within the smart environment, can take many forms. These range from simple card readers to two factor authentication systems, using video surveillance as a secondary means of identification, right through to complex networks of thermal cameras, audio speakers and sensors. Frictionless access control During the COVID-19 pandemic, frictionless access control has provided an effective 'hands free' means of accessing premises, using methods such as QR code readers and facial recognition as credentials to prove identity. Frictionless access control brings health and safety into the equation, as well as the security of entrances and exits, minimizing the risk of infection, by removing the need to touch shared surfaces. Such systems can be customized and scaled to meet precise requirements. Yet, an increasing integration with open technologies and platforms requires collaboration between the worlds of physical security and IT, in order to be successful. Barriers to adoption Traditional suppliers and installers of physical security systems have built up a strong business model around their expertise, service and knowledge. Network connectivity and the IoT (Internet of Things) present a constantly shifting landscape, requiring the traditional physical security vendor to learn the language of IT, of open platforms, IP connectivity and software integration, in order to adapt to market changes and remain relevant. Many are now beginning to realize that connected network-enabled solutions are here to stay Those who cannot adapt, and are simply not ready for this changing market, risk being left behind, as the physical security landscape continues to shift and demand continues to increase. With end users and buyers looking for smarter, more integrated and business-focused solutions from their suppliers, it is clear that only those who are prepared will succeed in this space. Time will not stand still, and many are now beginning to realize that connected network-enabled solutions are here to stay, particularly within smart constructs which rely on such technology by their very nature. The importance of cyber hygiene Connecting any device to a network has a degree of risk, and it is, therefore, imperative that any provider not only understands modern connected technologies, but also the steps necessary to protect corporate networks. Cameras, access control systems and IP audio devices, which have been left unprotected, can potentially become backdoors into a network and used as access points by hackers. These vulnerabilities can be further compromised by the proliferation of connected devices within the Internet of Things (IoT). While the connection of devices to a network brings many advantages, there is greater potential for these devices to be used against the very business or industry they have been employed to protect when vulnerabilities are exploited. Cyber security considerations Cyber security considerations should, therefore, be a key factor in the development and deployment of new security systems. Access control technologies should be manufactured according to recognized cyber security principles, incident reporting and best practices. It is important to acknowledge that the cyber integrity of a system is only as strong as its weakest link and that any potential source of cyber exposure will ultimately impact negatively on a device's ability to provide the necessary high levels of physical security. The future of access control There is a natural dispensation towards purchasing low-cost solutions There is a natural dispensation towards purchasing low-cost solutions that are perceived as offering the same value as their more expensive equivalents. While some have taken the decision to implement such solutions, in an attempt to unlock the required benefits, while saving their bottom line, the limited lifespan of these technologies puts a heavier cost and reputational burden onto organizations by their association. The future of access control, and of physical security as a whole, will, therefore, be dependent on the willingness of suppliers to implement new designs and new ways of thinking, based around high-quality products, and to influence the installers and others in their supply chains to embrace this new world. Cyber security key to keeping businesses safe In addition, cyber security considerations are absolutely vital for keeping businesses safe. The integration of cyber secure technologies from trusted providers will provide peace of mind around the safety or corporate networks, and integrity of the deployed technologies. As we move forward, access control systems will become data collection points and door controllers will become intelligent I/O devices. QR codes for visitor management and biometric face recognition for frictionless access control will increasingly be managed at the edge, as analytics in a camera or sensor. The future of access control presents an exciting and challenging time for those ready to accept it, to secure it and to help shape it, offering a true opportunity to innovate for a smarter, safer world.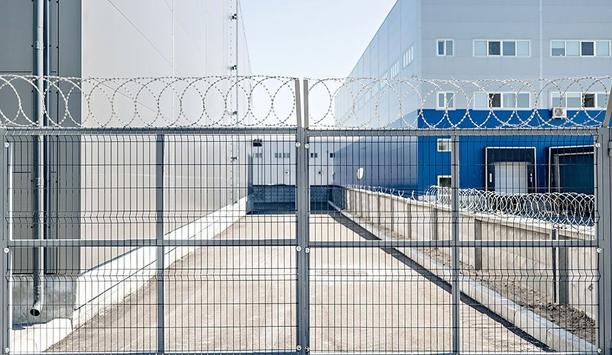 Automatic Gates – The Latest Development In Access Control
Automatic gates remain an increasingly popular security choice for family homes, business premises or public buildings – anywhere that full control over access is needed. While there is much to consider for installers when advising clients on the right solution for their property, from the size, weight and cost of a gate system, it's useful to be aware of the latest developments in the market, as this can help to find the right option to fit their needs. The need for speed Gates can be automated to either swing or to slide open, and there are many factors to take into consideration, when advising on which option to use. However, swing gate motors tend to be slower than the speeds achievable for sliding gates, which means the latter are usually more popular, especially for commercial sites where timing can be among the more important factors. One of the most recent developments in the sliding gates market is the introduction of faster motors One of the most recent developments in the sliding gates market is the introduction of faster motors, such as those from Bft Automation, which allow for opening and closing at a quicker speed than has previously been achievable. Fast authorized access control From a security point of view, the ability to allow people and goods in and out of a property at a quicker pace reduces the risk of unauthorized entry, while waiting for a gate to close – an important consideration in both commercial and residential contexts. Other benefits of a faster motor include reduced waiting times. This can be particularly useful for properties in busy areas, where a vehicle could risk blocking traffic, while waiting to turn into a site controlled by a slower gate. Faster motors Also, a faster motor could potentially reduce the risk of an accident from vehicles entering a property at speed. For example, this might happen if someone was making their first visit to a property situated off a fast road in an unfamiliar area. Beyond these practical considerations, in today's fast-paced world, people aren't as used to having to wait for things and this applies to the time it takes to get in and out of their own property. So, security benefits aside, faster motors are likely to be more appealing for clients who have sliding gates fitted to their domestic property and who prioritize convenience. The choice of which of the new faster motors to use will be impacted by a number of factors, including the weight of the gates. Essentially, the lighter the gate is the higher the speed achievable. And, as always, it's important to make sure that any installation complies with safety regulations. Intelligent torque management systems A further development in access control technology includes intelligent torque management systems A further development in access control technology includes intelligent torque management systems, which update the level of torque required to perform the gate's operation, allowing it to work at the optimum level, regardless of weather conditions, temperature or the degree of wear and tear on the device. Depending on the typical weather conditions experienced at the site and the anticipated frequency of use, it's worth looking at options that take these factors into account. Importance of security rights In some scenarios, it's important for particular individuals to have security rights. In which case, there are motors available that come with personalized keys, which are unique, providing an additional level of security. Installers often face the challenge of fitting gate motors in confined spaces, potentially making for a time consuming and technically demanding task. Available space When you only have a small space to work with, simple details can go a long way to helping you. For example, by putting the fastening screws on the front of a motor's casing, installation and maintenance are easier and more convenient, even in particularly compact areas. Working with suppliers that offer more than just a manual means you'll have access to advice and support on how new products work in practice and what you need to consider before advising on an installation.
Why Visualization Platforms Are Vital For An Effective Security Operation Center (SOC)
Display solutions play a key role in SOCs in providing the screens needed for individuals and teams to visualize and share the multiple data sources needed in an SOC today. Security Operation Center (SOC) Every SOC has multiple sources and inputs, both physical and virtual, all of which provide numerous data points to operators, in order to provide the highest levels of physical and cyber security, including surveillance camera feeds, access control and alarm systems for physical security, as well as dashboards and web apps for cyber security applications. Today's advancements in technology and computing power not only have increasingly made security systems much more scalable, by adding hundreds, if not thousands, of more data points to an SOC, but the rate at which the data comes in has significantly increased as well. Accurate monitoring and surveillance This has made monitoring and surveillance much more accurate and effective, but also more challenging for operators, as they can't realistically monitor the hundreds, even thousands of cameras, dashboards, calls, etc. in a reactive manner. Lacking situational awareness is often one of the primary factors in poor decision making In order for operators in SOC's to be able to mitigate incidents in a less reactive way and take meaningful action, streamlined actionable data is needed. This is what will ensure operators in SOC truly have situational awareness. Situational awareness is a key foundation of effective decision making. In its simplest form, 'It is knowing what is going on'. Lacking situational awareness is often one of the primary factors in poor decision making and in accidents attributed to human error. Achieving 'true' situational awareness Situational awareness isn't just what has already happened, but what is likely to happen next and to achieve 'true' situational awareness, a combination of actionable data and the ability to deliver that information or data to the right people, at the right time. This is where visualization platforms (known as visual networking platforms) that provide both the situational real estate, as well as support for computer vision and AI, can help SOCs achieve true situational awareness Role of computer vision and AI technologies Proactive situational awareness is when the data coming into the SOC is analyzed in real time and then, brought forward to operators who are decision makers and key stakeholders in near real time for actionable visualization. Computer vision is a field of Artificial Intelligence that trains computers to interpret and understand digital images and videos. It is a way to automate tasks that the human visual system can also carry out, the automatic extraction, analysis and understanding of useful information from a single image or a sequence of images. There are numerous potential value adds that computer vision can provide to operation centers of different kinds. Here are some examples: Face Recognition: Face detection algorithms can be applied to filter and identify an individual. Biometric Systems: AI can be applied to biometric descriptions such as fingerprint, iris, and face matching. Surveillance: Computer vision supports IoT cameras used to monitor activities and movements of just about any kind that might be related to security and safety, whether that's on the job safety or physical security. Smart Cities: AI and computer vision can be used to improve mobility through quantitative, objective and automated management of resource use (car parks, roads, public squares, etc.) based on the analysis of CCTV data. Event Recognition: Improve the visualization and the decision-making process of human operators or existing video surveillance solutions, by integrating real-time video data analysis algorithms to understand the content of the filmed scene and to extract the relevant information from it. Monitoring: Responding to specific tasks in terms of continuous monitoring and surveillance in many different application frameworks: improved management of logistics in storage warehouses, counting of people during event gatherings, monitoring of subway stations, coastal areas, etc. Computer Vision applications When considering a Computer Vision application, it's important to ensure that the rest of the infrastructure in the Operation Center, for example the solution that drives the displays and video walls, will connect and work well with the computer vision application. The best way to do this of course is to use a software-driven approach to displaying information and data, rather than a traditional AV hardware approach, which may present incompatibilities. Software-defined and open technology solutions Software-defined and open technology solutions provide a wider support for any type of application the SOC may need Software-defined and open technology solutions provide a wider support for any type of application the SOC may need, including computer vision. In the modern world, with everything going digital, all security services and applications have become networked, and as such, they belong to IT. AV applications and services have increasingly become an integral part of an organization's IT infrastructure. Software-defined approach to AV IT teams responsible for data protection are more in favor of a software-defined approach to AV that allow virtualised, open technologies as opposed to traditional hardware-based solutions. Software's flexibility allows for more efficient refreshment cycles, expansions and upgrades. The rise of AV-over-IP technologies have enabled IT teams in SOC's to effectively integrate AV solutions into their existing stack, greatly reducing overhead costs, when it comes to technology investments, staff training, maintenance, and even physical infrastructure. AV-over-IP software platforms Moreover, with AV-over-IP, software-defined AV platforms, IT teams can more easily integrate AI and Computer Vision applications within the SOC, and have better control of the data coming in, while achieving true situational awareness. Situational awareness is all about actionable data delivered to the right people, at the right time, in order to address security incidents and challenges. Situational awareness is all about actionable data delivered to the right people Often, the people who need to know about security risks or breaches are not physically present in the operation centers, so having the data and information locked up within the four walls of the SOC does not provide true situational awareness. hyper-scalable visual platforms Instead there is a need to be able to deliver the video stream, the dashboard of the data and information to any screen anywhere, at any time — including desktops, tablets phones — for the right people to see, whether that is an executive in a different office or working from home, or security guards walking the halls or streets. New technologies are continuing to extend the reach and the benefits of security operation centers. However, interoperability plays a key role in bringing together AI, machine learning and computer vision technologies, in order to ensure data is turned into actionable data, which is delivered to the right people to provide 'true' situational awareness. Software-defined, AV-over-IP platforms are the perfect medium to facilitate this for any organizations with physical and cyber security needs.
Vanderbilt Industries Announce The Launch Of Major Update For Its Cloud-Based Access Control Systems, ACTpro 3.1
Vanderbilt Industries, a globally renowned company in providing state-of-the-art security systems, has announced the launch of the newest version of its cloud-based access control system, ACTpro 3.1. This update introduces key features representing Vanderbilt's commitment to providing customers with a robust, scalable, and comprehensive access control platform. ACTpro access control system ACTpro is a network-based access control system that benefits from multiple integration scenarios with video management and workforce management applications to address the needs of typical access control and security situations. The role-based software suite streamlines the installation, management, and monitoring of the ACTpro access control system. "The integration of ACTpro 3.1 with Network Optix delivers ease of management to our customers," said Michael Moyna, Senior Product Manager at Vanderbilt International, adding "The combination of these powerful technologies ultimately removes the need for control room operators to use two separate software platforms for visually verifying access control events. Instead, operators can conveniently view live streams or recorded video associated with a door directly in ACTpro." ACTpro 3.1 integration with Network Optix Included in this update are features like the support of custom card format, integration with Network Optix, and much more. Vanderbilt strives to deliver systems that are easy to service and deploy" ACTpro 3.1 will also support custom Wiegand card formats that can be sent to individual controllers. This allows the customer to have different credential Wiegand formats at a single door and integration with Network Optix to give operators the ability to instantly visually verify access control activity and video events, directly from ACTpro. "Vanderbilt strives to deliver systems that are easy to service and deploy, and ACTpro is designed to ease the complexities often found with the installation, management, and monitoring of access control infrastructure," said Michael Byrden, Business Development Manager for Access Control at Vanderbilt. Operational efficiency and situational awareness Integration partners gain the convenience, control, and security that will simplify managing the system while adding operational efficiency and complete situational awareness for end-users. With this new addition to their portfolio, Vanderbilt continues to be the preferred access control management provider for our customers across the globe. ACTPro 3.1 is available now for Vanderbilt customers.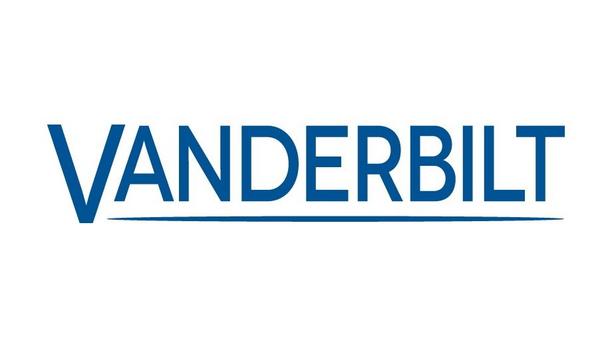 Vanderbilt Industries Offer Cloud-Based Security Solutions For Schools To Enhance Students And Staff Safety
School is out for the summer, but as the new school year approaches and students return to the classroom, the need for streamlined security solutions has never been greater. Not only are the typical procedures needed to protect against physical security threats, but the increase of demand for touchless solutions also plays a significant role in educational facilities reopening in a post-COVID society. Currently, over 90% of public schools are already using some type of access control and video surveillance system. While this is an excellent step in the right direction, many are using outdated on-premises solutions which boggle down the staff and are often difficult to manage alone. Switching to cloud-based infrastructure Making the switch to a cloud-based infrastructure ultimately saves expenses and allows for greater security Making the switch to a cloud-based infrastructure ultimately saves expenses and allows for greater security over the institution's students, staff and assets. Because the need for robust security is so vital for those in the field of education, it can often be difficult to manage everything in-house. Using a solution that allows for managed access control, intrusion detection to be monitored off-site, and data and video surveillance information to be stored in the Cloud, provides stronger security, fewer expenses, and gives more time for the staff and students to focus on why they are there in the first place. Cloud-based SaaS solutions in schools Kim Loy, the Chief Product Officer at ACRE, LLC and Director of Marketing for Vanderbilt Industries, said "Schools are meant to be a place of safety and security for both students and staff. A true security solution is meant to bring peace of mind and greater security, without the added stress of managing it alone." She adds, "When schools utilize cloud-based SaaS solutions, not only is the stress taken off the staff, but they can rest assured knowing that they are using enterprise-grade products and working with a team of security professionals to protect their most important assets." Some important questions that Kim Loy can answer include: Why are cloud-based security solutions ideal for educational facilities? What types of benefits do managed access control solutions offer schools? What are the latest technology trends in managed access?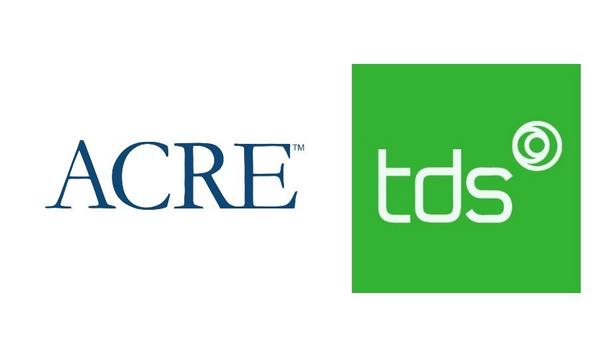 ACRE Acquires Time Data Security (TDS) To Strengthen Their Product Portfolio And Expand Business
ACRE, a provider of state-of-the-art security systems, announces the acquisition of TDS based in Dublin, Ireland. This purchase will enhance ACRE's strategic expansion plans for strengthening the product portfolio and geography in the UK and Europe and bringing new cloud-based visitor management and access control products to North America. This is ACRE's first acquisition since being acquired March 11 by Triton Partners. TDS provides cloud-based workspace solutions that will complement the existing ACRE portfolio including the Vanderbilt, RS2, and Open Options brands. Access control applications TDS, which was founded by Frank Hart in 1990, has developed a portfolio of products including cloud-based visitor management, life safety and access control applications. TDS is a fast-growing company leveraging the accelerated adoption of digitized off-premise solutions in the security space. ACRE's CEO, Joseph Grillo, stated that this transaction will continue to expand ACRE's position ACRE's CEO, Joseph Grillo, stated that this transaction will continue to expand ACRE's competitive position. "We believe we can assist the excellent management team at TDS to leverage our existing reseller channels and end users to help grow this business globally under the ACRE umbrella," commented Grillo. Smart workplace solutions Frank Hart, TDS Founder and CEO affirmed "This is the beginning of an exciting new chapter for TDS. We are delighted to join ACRE with its strong global reach, which will accelerate our growth plans and support our ambitions to be the top provider of smart workplace solutions for enterprise businesses." "TDS's senior board member Sean Murphy and I are particularly excited to work with Joe Grillo and the management team to further strengthen ACRE's position as the global leader in the delivery of integrated technologies and services." Frank Hart and Sean Murphy will remain with TDS as CEO and Director / Board Member respectively. Financial details of the transaction were not released.
Related white papers
School Security Moves to the Cloud
Wireless Access Control eBook
Four Areas to Consider in Frictionless Access Control