CLIQ - ASSA ABLOY Access Control Softwares
(6)
Browse Access Control Softwares
Access control software products updated recently
Why Visualization Platforms Are Vital For An Effective Security Operation Center (SOC)
Display solutions play a key role in SOCs in providing the screens needed for individuals and teams to visualize and share the multiple data sources needed in an SOC today. Security Operation Center (SOC) Every SOC has multiple sources and inputs, both physical and virtual, all of which provide numerous data points to operators, in order to provide the highest levels of physical and cyber security, including surveillance camera feeds, access control and alarm systems for physical security, as well as dashboards and web apps for cyber security applications. Today's advancements in technology and computing power not only have increasingly made security systems much more scalable, by adding hundreds, if not thousands, of more data points to an SOC, but the rate at which the data comes in has significantly increased as well. Accurate monitoring and surveillance This has made monitoring and surveillance much more accurate and effective, but also more challenging for operators, as they can't realistically monitor the hundreds, even thousands of cameras, dashboards, calls, etc. in a reactive manner. Lacking situational awareness is often one of the primary factors in poor decision making In order for operators in SOC's to be able to mitigate incidents in a less reactive way and take meaningful action, streamlined actionable data is needed. This is what will ensure operators in SOC truly have situational awareness. Situational awareness is a key foundation of effective decision making. In its simplest form, 'It is knowing what is going on'. Lacking situational awareness is often one of the primary factors in poor decision making and in accidents attributed to human error. Achieving 'true' situational awareness Situational awareness isn't just what has already happened, but what is likely to happen next and to achieve 'true' situational awareness, a combination of actionable data and the ability to deliver that information or data to the right people, at the right time. This is where visualization platforms (known as visual networking platforms) that provide both the situational real estate, as well as support for computer vision and AI, can help SOCs achieve true situational awareness Role of computer vision and AI technologies Proactive situational awareness is when the data coming into the SOC is analyzed in real time and then, brought forward to operators who are decision makers and key stakeholders in near real time for actionable visualization. Computer vision is a field of Artificial Intelligence that trains computers to interpret and understand digital images and videos. It is a way to automate tasks that the human visual system can also carry out, the automatic extraction, analysis and understanding of useful information from a single image or a sequence of images. There are numerous potential value adds that computer vision can provide to operation centers of different kinds. Here are some examples: Face Recognition: Face detection algorithms can be applied to filter and identify an individual. Biometric Systems: AI can be applied to biometric descriptions such as fingerprint, iris, and face matching. Surveillance: Computer vision supports IoT cameras used to monitor activities and movements of just about any kind that might be related to security and safety, whether that's on the job safety or physical security. Smart Cities: AI and computer vision can be used to improve mobility through quantitative, objective and automated management of resource use (car parks, roads, public squares, etc.) based on the analysis of CCTV data. Event Recognition: Improve the visualization and the decision-making process of human operators or existing video surveillance solutions, by integrating real-time video data analysis algorithms to understand the content of the filmed scene and to extract the relevant information from it. Monitoring: Responding to specific tasks in terms of continuous monitoring and surveillance in many different application frameworks: improved management of logistics in storage warehouses, counting of people during event gatherings, monitoring of subway stations, coastal areas, etc. Computer Vision applications When considering a Computer Vision application, it's important to ensure that the rest of the infrastructure in the Operation Center, for example the solution that drives the displays and video walls, will connect and work well with the computer vision application. The best way to do this of course is to use a software-driven approach to displaying information and data, rather than a traditional AV hardware approach, which may present incompatibilities. Software-defined and open technology solutions Software-defined and open technology solutions provide a wider support for any type of application the SOC may need Software-defined and open technology solutions provide a wider support for any type of application the SOC may need, including computer vision. In the modern world, with everything going digital, all security services and applications have become networked, and as such, they belong to IT. AV applications and services have increasingly become an integral part of an organization's IT infrastructure. Software-defined approach to AV IT teams responsible for data protection are more in favor of a software-defined approach to AV that allow virtualised, open technologies as opposed to traditional hardware-based solutions. Software's flexibility allows for more efficient refreshment cycles, expansions and upgrades. The rise of AV-over-IP technologies have enabled IT teams in SOC's to effectively integrate AV solutions into their existing stack, greatly reducing overhead costs, when it comes to technology investments, staff training, maintenance, and even physical infrastructure. AV-over-IP software platforms Moreover, with AV-over-IP, software-defined AV platforms, IT teams can more easily integrate AI and Computer Vision applications within the SOC, and have better control of the data coming in, while achieving true situational awareness. Situational awareness is all about actionable data delivered to the right people, at the right time, in order to address security incidents and challenges. Situational awareness is all about actionable data delivered to the right people Often, the people who need to know about security risks or breaches are not physically present in the operation centers, so having the data and information locked up within the four walls of the SOC does not provide true situational awareness. hyper-scalable visual platforms Instead there is a need to be able to deliver the video stream, the dashboard of the data and information to any screen anywhere, at any time — including desktops, tablets phones — for the right people to see, whether that is an executive in a different office or working from home, or security guards walking the halls or streets. New technologies are continuing to extend the reach and the benefits of security operation centers. However, interoperability plays a key role in bringing together AI, machine learning and computer vision technologies, in order to ensure data is turned into actionable data, which is delivered to the right people to provide 'true' situational awareness. Software-defined, AV-over-IP platforms are the perfect medium to facilitate this for any organizations with physical and cyber security needs.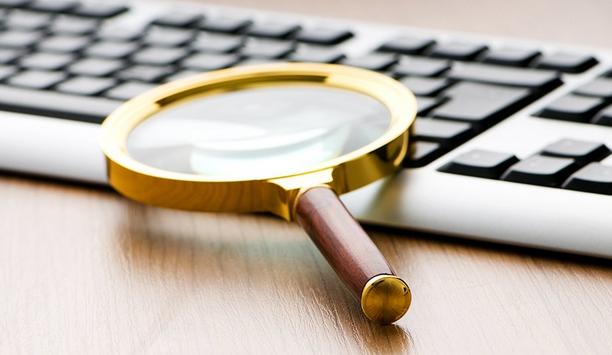 How AI Is Revolutionizing Fraud Detection
The Annual Fraud Indicator estimates that fraud costs the United Kingdom approximately £190 billion every year. The private sector is hit the hardest and loses around £140 billion a year, while the public sector loses more than £40 billion, and individuals lose roughly £7 billion. The effects of fraud can be devastating on both individuals and organizations. Companies can suffer irreversible damage to reputation and be forced to close, and individuals can experience significant personal losses. Everyone should be aware of the risks and take steps to protect themselves against fraudulent activity. Fraud detection technology Fraud detection technology has advanced rapidly, over the years and made it easier for security professionals to detect and prevent fraud. Here are some of the key ways that Artificial Intelligence (AI) is revolutionising fraud detection - with insight from Tessema Tesfachew, the Head of Product at Avora. An anomaly can be described as a behavior that deviates from the expected An anomaly can be described as a behavior that deviates from the expected. According to Tessema Tesfachew, "Autonomous monitoring and anomaly detection specifically, have made detecting fraudulent activity faster and more accurate. Machines can monitor data 24/7 as it comes in, build patterns of behavior that take into account seasonality and shifting trends, and identify events that don't fit the norm." For example, banks can use AI software to gain an overview of a customer's spending habits online. Having this level of insight allows an anomaly detection system to determine whether a transaction is normal or not. Suspicious transactions can be flagged for further investigation and verified by the customer. If the transaction is not fraudulent, then the information can be put into the anomaly detection system to learn more about the customer's spending behavior online. Accurate root cause analysis Root cause analysis goes one step further than anomaly detection, by allowing security professionals to pinpoint what caused the anomaly. Tessema explains how an example of this would be if a system detects that the rate of fraudulent transactions has increased. Root cause analysis would pinpoint the specific ATM or point of sale, where this increase is occurring. Swift action can then be taken to prevent fraudulent activity at that location in the future. Fewer false positives As mentioned, false positives can occur if a fraud detection system identifies behavior that goes against the norm, for instance, if a customer makes a transaction in a new location. In many cases, customers are required to complete identity verification to prove that a transaction is not fraudulent. Digital customer identity verification can help brands build a strong and reputable image. That said, forcing users to complete identify certifications regularly can cause frustration and harm the customer experience. AI anomaly detection AI fraud detection systems can carry out accurate data analysis in milliseconds and identify complex patterns in data AI anomaly detection is far more accurate and results in fewer false positives. Increasing the accuracy of anomaly detection helps companies improve customer relationships and build a strong reputation. This will have a positive impact on brand image and sales revenue. AI fraud detection systems can carry out accurate data analysis in milliseconds and identify complex patterns in data. Machines are more efficient than even the most skilled fraud analysts and make fewer errors. This is why AI fraud detection software is the preferred option in larger organizations. Importance of fraud analysts However, fraud analysts still play an important role in fraud prevention. Using a combination of human intervention and AI is usually the most effective approach when it comes to fraud detection. According to pymnts.com, innovative organizations now use a variety of AI and supervised and unsupervised machine learning to identify and protect against fraud. AI systems can complete time-consuming and repetitive tasks, such as data collection and analysis. This means that fraud analysts can focus their time and attention on critical tasks that require human intervention, e.g. monitoring risk scores. AI can automate processes and enhance the quality of the fraud analysts' work. Conclusion In to Tessema Tesfachew's opinion, "Fraud detection has become vastly more efficient and effective with the introduction of Artificial Intelligence (AI). Previously, methods for detecting fraudulent activities were still data-rich, but relied more on human intervention and expert bias, and were thus, more time consuming and prone to error." AI technology, particular anomaly detection, has streamlined fraud detection and created a more efficient, and accurate system for detecting and preventing fraud. Covid-19 has increased the number of online transactions, which creates more opportunities for fraudulent activity. However, it also allows businesses to gain more information on their customers and enhance the capabilities of AI security software. It is more important than ever for organizations to utilize AI technology in fraud detection strategies.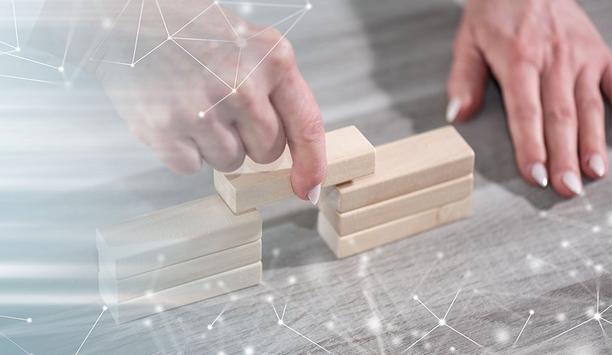 Tackling The Challenge Of The Growing Cybersecurity Gap
The SolarWinds cyberattack of 2020 was cited by security experts as "one of the potentially largest penetrations of Western governments" since the Cold War. This attack put cybersecurity front and center on people's minds again. Hacking communication protocol The attack targeted the US government and reportedly compromised the treasury and commerce departments and Homeland Security. What's interesting about the SolarWinds attack is that it was caused by the exploitation of a hacker who injected a backdoor communications protocol. This means that months ahead of the attack, hackers broke into SolarWinds systems and added malicious code into the company's software development system. Later on, updates being pushed out included the malicious code, creating a backdoor communication for the hackers to use. Once a body is hacked, access can be gained to many. An explosion of network devices What has made the threat of cyberattacks much more prominent these days has been IT's growth in the last 20 years, notably cheaper and cheaper IoT devices. This has led to an explosion of network devices. IT spending has never really matched the pace of hardware and software growth Compounding this issue is that IT spending has never really matched the pace of hardware and software growth. Inevitably, leading to vulnerabilities, limited IT resources, and an increase in IoT devices get more attention from would-be hackers. Bridging the cybersecurity gap In the author's view, this is the main reason why the cybersecurity gap is growing. This is because it inevitably boils down to counter-strike versus counter-strike. IT teams plug holes, and hackers find new ones, that is never going to stop. The companies must continue fighting cyber threats by developing new ways of protecting through in-house testing, security best practice sources, and both market and customer leads. End-user awareness One of the key battlegrounds here is the education of end-users. This is an area where the battle is being won at present, in the author's opinion. End-users awareness of cybersecurity is increasing. It is crucial to educate end-users on what IoT devices are available, how they are configured, how to enable it effectively, and critically, how to use it correctly and safely. Physical security network A valuable product that tackles cybersecurity is, of course, Razberi Monitor™, which is new to ComNet's portfolio. Monitor™ is a software platform that provides a top-down view of the physical security network and ecosystem. Monitor™ is a software platform that provides a top-down view of the physical security network and ecosystem It monitors and manages all the system components for cybersecurity and system health, providing secure visibility into the availability, performance, and cyber posture of servers, storage, cameras, and networked security devices. Proactive maintenance By intelligently utilizing system properties and sensor data, Razberi's award-winning cybersecurity software prevents problems while providing a centralized location for asset and alert management. Monitor™ enables proactive maintenance by offering problem resolutions before they become more significant problems. Identifying issues before they fail and become an outage is key to system availability and, moreover, is a considerable cost saving.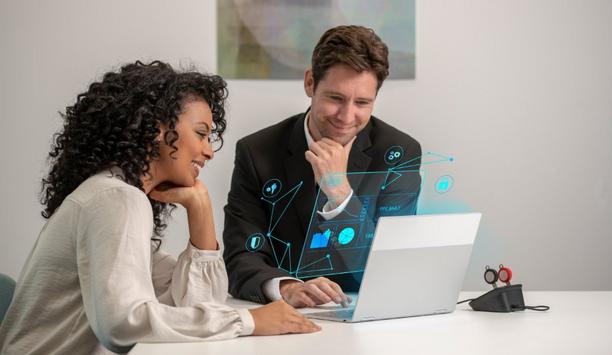 ASSA ABLOY's CWM Reporting & Analytics Tool Helps Enhance Data Analytics And Reporting To Unleash The Power Of Electronic Access Control
Could the data that the access control system generates reveal priceless business insights? In many businesses, the answer is affirmative. The problem is how to analyze that data quickly and accurately to bring valuable, digestible business benefits. As reported by the Houston Chronicle, 'Data is at the core of nearly every business decision made. A new Reporting & Analytics Tool for CLIQ access control systems enables security and facility managers to extract, visualize and analyze the data from their own premises. CLIQ wireless access control system ASSA ABLOY's CLIQ is a wireless access control system based on programmable electronic and electromechanical keys, cylinders, and padlocks. The system can be managed securely from anywhere with an internet connection via the CLIQ Web Manager (CWM). The CWM's new tool makes all system data easy to understand and to export, and share with staff and stakeholders across the business. If data really is the 'new oil of the digital economy, this new tool helps CLIQ wireless access control customers tap it efficiently. CWM Reporting & Analytics Tool The new CWM Reporting & Analytics Tool streamlines decision-making, informing it with data drawn from the security system. It also frees security managers from their desk, with all of the tool's data and functionality available inside the Amazon QuickSight app for Apple and Android systems. Any authorized person within the organization can access its valuable insights, from anywhere in the world. Visual dashboards for faster analysis A clear, visual layout helps managers to spot relevant data and any anomalies, at a glance This new tool helps an access control system to do more than just keep people and assets safe. Data that the system generates every day can contribute to business success. A clear, visual layout helps managers to spot relevant data and any anomalies, at a glance. A bespoke dashboard offers a rapid system overview, in order to help identify the most used keys, view heat and cold maps of lock usage, and spot keys whose access has been denied most often, for example. Granular, single lock, and key level Drilling down to a more granular, single lock or key level helps managers identify who is using which openings and when, and decide whether staff or contractors have the appropriate access rights. These tasks become simpler and even instant. At a glance, the tool helps security managers track a relevant business activity. They will spot critical patterns in weekly or monthly access use, so as to help plan maintenance schedules more efficiently, for example, among many more bespoke insights into what is happening on site. Access management integration with process software The new Reporting and Analytics Tool is available as a simple subscription add-on to new or current CWM users. CWM already enables a wide range of security workflows, including real-time access management. It can integrate access management with existing business process software to build a single interface, which controls everything. Now, its new Reporting & Analytics Tool can help businesses make smarter, better, data-informed decisions.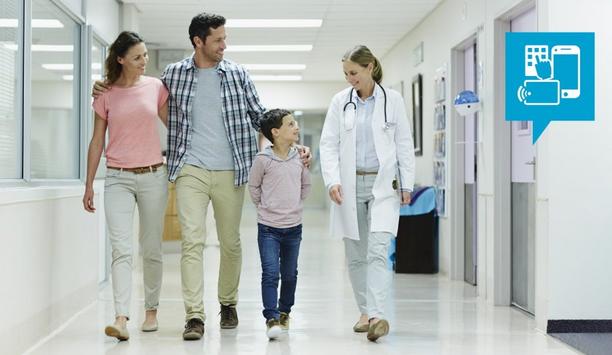 ASSA ABLOY Offers A Range Of Wireless Access Control Solutions To Address Major Challenges In Healthcare Security
Security stakes are high at healthcare premises. Patients expect and deserve privacy and safety. Yet, most medical buildings must remain welcoming spaces, many open around the clock. The protection of drugs and confidential data is critical, and every breach demands thorough investigation. Such needs go way beyond what mechanical security was designed to meet. Real-time control and monitoring Hospitals, for example, are often large and spread out. Their locks may need to integrate with fire detection, CCTV, and other building systems. Labs and pharmacies are safer when access is managed with time-limited 'keys', which can be revoked. In care homes, security must be matched by convenience for a client group, who may have limited dexterity or learning skills. Here, real-time control and monitoring can help managers to react quickly. Too much is asked of a traditional metal key, if it is expected to do all this. Yet, wired security doors can be an expensive retrofit option. Fortunately, there is a solution: wireless access control. Wireless access control solutions Wireless devices provide the easiest upgrade or replacement for any access control system Wireless devices provide the easiest upgrade or replacement for any access control system, based on mechanical or magnetic locks. Credentials, including RFID smartcards, programmable keys, or secure mobile keys stored on a smartphone, replace cumbersome physical keys. Wireless components make it a cost-effective option to add electronic control to many more areas of a building. With online locking systems, facility managers can monitor and manage premises at any time of day or night, even viewing the status of medicine cupboards or server racks from the same administration software interface. Integrating wireless locks Swapping existing locks for battery-powered cylinders or escutcheons can link a door to an access control system. In one recent survey of access control professionals, 95% of respondents judged system integration with other building/security management functions to be 'somewhat' or 'very' important. To meet this challenge at the Haute Savoie region's new hospital, managers selected Aperio locking integrated online with an ARD access management system. Because Aperio locks are wireless, the hospital could introduce more layers of security and secure doors without incurring excessive installation or operating costs, including for sensitive offices and drugs stores. Staff no longer carry big bunches or waste time hunting down keys. Individual permissions are all stored on a single, programmable RFID credential. Battery-powered Aperio devices All battery-powered Aperio devices integrate natively with the central system, so wired and wireless access points at Center Hospitalier Métropole Savoie (CHMS) are managed together, with real-time logs, remote door opening, and free time-slot management. "Having just a single badge, and not having to carry around heavy keys, has been a major advantage for us," said Béatrice Dequidt, Health Executive at Center Hospitalier Métropole Savoie. "We have implemented internal HR management procedures, creating badges that are automatically integrated into ARD's operating software," adds Alain Gestin, CHMS's IT Systems Architect. Powerful, real-time access control Aperio and ARD also maintain compatibility of credentials with the French government's electronic CPS Aperio and ARD also maintain compatibility of credentials with the French government's electronic Health Professional Card (CPS), for added staff convenience. Multiple key systems and varied openings, including fire doors, glass doors, offices, pharmacies, car parks, and lifts, plus hundreds of workers and contractors needing different, constantly changing permissions. Faced with these challenges, managers at Hospital MAZ, in Zaragoza, knew mechanical keys could not provide the 21st-century security they needed. SMARTair Wireless online access control Hospital MAZ upgraded locks to SMARTair Wireless Online electronic access control, which keeps facility managers updated in real time. A unified access system is controlled by intuitive software, installed at the central server, and managed via client servers in different departments. Because the SMARTair Wireless Online system updates via communications hubs in real time, security managers implement all changes via the central system, without needing to waste time walking through the hospital, changing rights one door at a time. Employee convenience is greatly enhanced. Staff and contractors carry a single MIFARE smart card programmed with individual access permissions. Cards are personalized to double as employee IDs, so 625 staff and approximately 100 contractors only carry a single card. "We have achieved all our objectives with the installation of the system," said Miguel Angel Hernández Jerez at Hospital MAZ. Intelligent keys Programmable electronic key systems put the advantages of access control into a familiar form. They reinvent the key for the 21st century, making it more flexible, powerful, and better equipped to handle modern security demands. Lost keys and departed employees are no longer a problem, because their access rights are canceled with a click. The key's familiarity is welcome to a user group who are not experts — at least, not in access control. CLIQ electro-mechanical locking system CLIQ offers easy-to-use access control, based on high-security mechanical disc cylinders Managing physical keys can impact nursing care, as pharmacy managers at the UK's Queen Elizabeth Hospital, Birmingham discovered. An older, mechanical system made it difficult to keep track of who held the right keys. Searching for that person wasted valuable time. They identified a better solution for convenient secure access to controlled medicines: CLIQ electro-mechanical locking. CLIQ offers easy-to-use access control, based on high-security mechanical disc cylinders, combined with encrypted electronic locking and identification. With CLIQ, power to the lock is supplied by a standard battery inside every CLIQ key, so no wires are required — making it an ideal retrofit solution for doors, cabinets, and mobile drug trolleys. Each employee carries a single programmable CLIQ key to open any authorized CLIQ lock. No CLIQ device unlocks without the key first being authorized by the software. Remote key management QE Birmingham's new CLIQ system allows for remote key management. Audit trails for locks and padlocks are available on-demand, so nurse managers can instantly see who has accessed particular cabinets or drug trolleys. "Programmable key solutions really boost medicine safety in hospitals," said Stephan Schulz, CLIQ Product Manager at ASSA ABLOY Opening Solutions EMEA, adding "Nurses at Queen Elizabeth, Birmingham, carry their own key with personalized access rights, so they don't waste time finding out who has the key to every cupboard. Patients benefit." "The message from all nursing staff is that patients are getting medicines much easier and in a more timely fashion," said Inderjit Singh, Chief Pharmacist at QE Birmingham, adding "For us, the key return on investment is the quality of service we're providing." Simple, effective door control without software When installing a Code Handle electronic PIN lock, users need never worry again In any busy medical facility, however small, it is easy to leave a door unlocked. With expensive equipment or controlled drugs on the other side, an opening invites opportunist trouble. But, when installing a Code Handle electronic PIN lock, users need never worry again. A Code Handle fits right over an existing cylinder, users can simply swap the current handle for a low-profile Code Handle, and fix it in place with two screws, to instantly add PIN security to a consultation room, medicine store, or equipment cupboard. It adds electronic security without a bulky push-button door unit, which disrupts interior aesthetics. Code Handle electronic PIN lock solution In Spain's Basque Country, Fylab sought this easy solution for their consulting rooms. Requirements were straightforward: secure, keyless access around a facility with a lot of daily traffic from professionals and the public. They needed a device that is easy to retrofit, with a design to chime with Fylab's contemporary medical workplace. Code Handle added this security to three consulting-room doors, without wires or cables. "I am no artist or handyman, but I managed to fit the handles within 10 minutes," said Fylab's Founder, Borja Saldias Retegui. Their Code Handle devices lock both wooden and glass doors, keeping equipment and personal belongings safe. "Code Handle provides the simplest solution for access control in a small facility," Borja Saldias Retegui adds.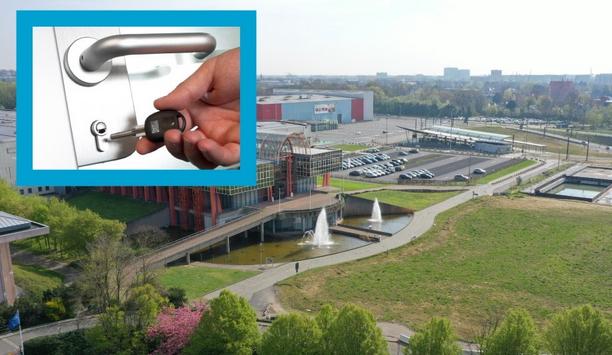 ASSA ABLOY Provides CLIQ Electromechanical Locking System To Enhance Security At The Flanders Expo
Size can be a major factor for any security project. The bigger the scale, the greater the challenge. With hundreds of doors and a 3km perimeter, the Flanders Expo is larger than most buildings. They sought a modern replacement for mechanical locking — which was 'time-consuming and not practical for users,' according to Bart Serraes, Operations Supervisor for the Easyfairs Group. Choosing electronic security made sense: it saves security staff wasting time traveling physically around a big site. Wireless door devices were also important because laying a projected 10km of cabling would be expensive and impractical. Electronic locking technology Locking technology would need to serve both interior and exterior doors; Flanders Expo has many of both. Insurance requirements demanded electronic locking technology which could also activate deadbolts. Key-operated CLIQ® electromechanical locking ticked all the boxes: "CLIQ intelligent key technology provides the familiar security of traditional locking alongside the powerful features of electronic access control," says Stephan Schulz, CLIQ Product Manager at ASSA ABLOY Opening Solutions EMEA. CLIQ has a unique combination of high-end mechanical and electronic protection. A range of key-operated electromechanical cylinders and padlocks maximize physical attack resistance. CLIQ technology layers encrypted, user-friendly electronic security on top — adding control and convenience without adding wires: all CLIQ devices are wireless. Power to operate lock microelectronics comes from a standard battery inside every CLIQ key, with a lifetime of up to 10 years. More flexible system The electronics inside every lock are activated when a battery-powered CLIQ key is inserted And because it is key-based, CLIQ offers a simple step up from mechanical security. "As a company, we needed a more flexible system. That's how we chose CLIQ," adds Bart Serraes. Programmable CLIQ electromechanical locks now secure over 200 interior doors at the exhibition hall, as well as 100-plus openings around the building's perimeter. Because CLIQ's programmable keys can operate the deadbolt — not just the latch-bolt — door security meets standards set by Easyfairs' insurers. The electronics inside every lock are activated when a battery-powered CLIQ key is inserted, meaning no door wiring was needed. With their mechanical system, "The chance of losing keys was high, the process to get new keys not user-friendly," says Bart Serraes. Web manager software Now they can program keys to allow access for different types of user, using the intuitive CLIQ Web Manager software. They flexibly grant or deny access to both internal users and external partners and suppliers — and revoke rights in any lost key without needing to change the locks. CLIQ is a "Flexible system for determining access rights," says Bart Serraes. Flanders Expo became the first Easyfairs site to install CLIQ access control. A second venue has already followed. Partnering with a pioneer, with a long history of innovation and service provision, gives Easyfairs a system that is reliably supported and can evolve over time. Perimeter and interior security now have the flexibility they need: CLIQ locks can be installed and integrated into their access control system anytime.
Related white papers
Delivering a Smart, Secure and Healthy Workplace with Cloud
Facing the Ever-evolving Hacker Head-on
Four Areas to Consider in Frictionless Access Control