Brivo Systems Access Control Softwares
(4)
Browse Access Control Softwares
Access control software products updated recently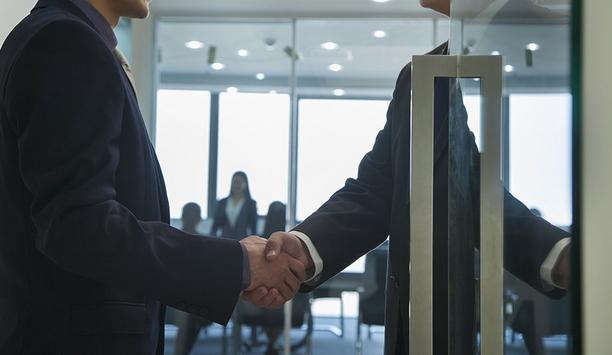 Thermal screening: The Technology That Will Lead Us Out of Lockdown
Across the world, the impact of the current pandemic has majorly disrupted how we function in our everyday lives, as a society, and the ways in which we do our jobs. Throughout, our personal safety and wellbeing, as well as that of our families, neighbours and colleagues, has been paramount - and adapting our day-to-day lives to meet social distancing measures has been a learning curve for us all. As we start to reassemble normal life, precautionary measures will continue to be put in place to achieve the universal aim of mitigating the spread of the virus as much as possible. As different countries reach new stages of this process, some parts of the world continue to live and work in lockdown, while some are beginning to open up. This means governments, as well as businesses and organizations, will need to think beyond one-way systems and sanitation stations to contain the risk of infection as more people begin to return to the outside world. Tracing the spread of COVID-19 Of course, this will need to be driven by higher-level support from leaders in government, healthcare and technology to develop innovative ways of tracking and tracing the spread of COVID-19. From contact tracing solutions, to self-reporting apps and thermal screening cameras – governments and businesses across Europe have a new responsibility to seek and reinforce the most effective ways to ensure people's safety. These measures are particularly pertinent to those reopening their doors as lockdown eases, and those returning to a daily routine of commuting to and serviced office spaces. As more and more people begin to move through public and commercial areas, we will rely more on technology to run in the background to ensure safety and wellbeing is monitored - much like that of the everyday CCTV camera. Thermal temperature screening cameras One piece of technology that we can expect to see as more commonplace is the thermal temperature screening cameras and monitoring system. An example of this kind of device, is D-Link's recently launched all-in-one, intelligent fever screening kit – which includes a dual-lens thermographic camera, blackbody calibrator, as well as integrated management software. Governments, as well as businesses and organizations, will need to think beyond one-way systems and sanitation stations to contain the risk of infection The premise of temperature screening cameras like this one, is to harness thermal imaging technology coupling it with AI to identify if a person is experiencing elevated temperatures, and raise the alarm automatically when someone at risk of spreading is detected. To monitor the progression or depletion of COVID-19, technologies such as AI facial recognition will play an important role in mitigating the risks of the virus spreading. Thermal cameras that use AI can easily capture and manage employee's temperature and stop their entrance if a fever is detected. For this reason, such devices are normally installed in a doorway or entrance to a building to quickly detect and identify those displaying symptoms before entering a building. This type of surveillance will be detrimental to the management of COVID-19 in the world of a 'new normal' – as companies feel their way out and learn as they go along with people's health and wellbeing continuing to be center of the mind. Just as lockdown has had an impact on physical as well as mental health, so too will the adjustment to living life post-pandemic. Not only in getting used to and dealing with the emotional and mental pressures of life on the 'outside' as they leave lockdown, but they also face the very real risk of contracting the virus and the worries they may have of spreading it. Appropriate installation of temperature screening Companies and organizations have a responsibility in these times to play a supportive role towards employees, such as allowing them to continue working from home until they feel comfortable to work in an office setting. Equally, as restrictions ease, employers have a duty to make the workplace a safe place that is able to uphold the wellbeing of staff, which is where, as we wait for a vaccine, we must make use of the available technology. However, in the case of the thermal camera, in order for it to deliver effective results, it must be installed appropriately. To support this, we have outlined some key points to consider when deploying a temperature screening camera here: Choose a solution that features a blackbody calibrator – a vital part for any temperature screening device. A blackbody calibrator is the basis for accurate calibration of infrared thermography devices and allows the device to accurately detect a fever. Check for facing windows or doorways and heat sources such as radiators as these increase the risk of stray heat or cold sources throwing off readings according to the ISO standard associated with this type of equipment Be wary of weather and changes in climate as the device will need time to acclimatise – in order for readings to be clear individuals coming in from outside must wait five minutes before being screened When mounted, the camera must face individuals head-on and in parallel with their face to capture the inner eye area which is crucial for temperature reading Consider an option using AI which will automatically recognize individuals based on photos in the system Check applicability and legality of temperature screening cameras before deploying There's a long way to go before life will fully return to normal. In the meantime, and to help everyone along the way, it's essential that the right measures are in place to protect the physical and mental wellbeing of those we are responsible for. For anyone who is exploring options, know that there is help out there to provide guidance and expertise on the solutions that will be right for you and your business - now, as we go through the remainder of lockdown, and as we slowly move back into everyday lives.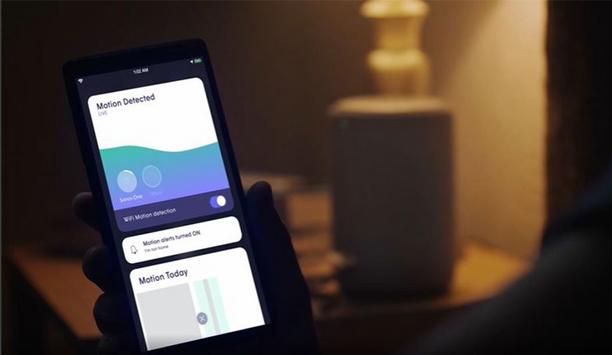 Wireless Technology Is Transforming Motion Detection
Motion detection is a key feature of security systems in residential and commercial environments. Until recently, systems have relied heavily on closed circuit television (CCTV) and passive infrared (PIR) sensors, which both require significant investment and infrastructure to install and monitor. Developments in wireless technology are increasing home security possibilities. Few years ago, these developments led Cognitive Systems to discover that the wireless signals surrounding oneself can be used to detect motion. Known in the wireless industry as WiFi sensing, this technology brings many benefits that other motion detection solutions have not been able to provide. The working of WiFi sensing At Cognitive Systems, the company has used WiFi sensing technology to develop a motion detection solution called WiFi Motion™, which measures and interprets disruptions in RF signals transmitted between WiFi devices. When movement occurs in a space, ripples in the wireless signals are created. WiFi Motion interprets these ripples and determines if an action, such as sending a notification, is needed. Enabling this functionality in a space is incredibly simple. With a software upgrade to only one's WiFi access point (or mesh router), motion sensing capabilities are layered into one's WiFi network. Existing connected WiFi devices then become motion detectors without detracting from their original functions or slowing down the network. Using artificial intelligence (AI), WiFi Motion establishes a benchmark of the motionless environment and learns movement patterns over time, which could be used to predict trends. This allows unusual movement patterns to be detected with greater accuracy while decreasing the potential for costly false alerts. WiFi Motion requires no line-of-sight or installation WiFi sensing and other home monitoring solutions All of these capabilities are made possible by WiFi sensing and together create a motion detection system that provides unparalleled accuracy, coverage, privacy and affordability compared to other solutions on the market. PIR integration is far more complex and imposes electronic and physical design restrictions compared to WiFi sensing. In terms of placement, PIR systems are difficult to install, requiring line-of-sight and a device in every room for localization. WiFi Motion requires no line-of-sight or installation and is also a scalable solution compared to PIR. Much like cameras, PIRs can only cover so much space, but WiFi Motion can cover the entire home and even detect motion in the dark and through walls, without adding additional devices to the home. WiFi Motion detects less distinguishing context than cameras and microphones, but more context than regular PIR sensors for the perfect balance of privacy and highly accurate motion detection. Privacy solution While cameras have been the security solution for years, WiFi Motion offers a more affordable solution that can rival the privacy and coverage capabilities of even the most high-end cameras. With such a wide coverage area, one might think that WiFi sensing infringes on privacy, but actually, the opposite is true. With WiFi Motion, the contextual information collected cannot be used to identify a specific individual, unlike cameras which can clearly identify a person's face or microphones, which can identify a person's voice. It is different from other smart home security options that use cameras and microphones because it only senses motion using WiFi signals - it doesn't "see" or "listen" like a camera or microphone would. This provides opportunities for added security in spaces where privacy might be a concern and installing a camera may not be a comfortable solution, such as bathrooms and bedrooms. The data collected is also anonymized and highly encrypted according to stringent industry privacy standards. Existing connected WiFi devices then become motion detectors Additional WiFi sensing applications Since WiFi sensing technology requires no additional hardware or subscription fees, it is much more affordable than other motion detection solutions. It can be used as a standalone solution, or it can be easily layered into more complex systems. This ease of integration, scalability and relatively low cost brings a lot of potential for various applications. Motion detection can trigger other smart devices in the network to turn lights on or off In eldercare, for example, WiFi sensing can be used to help seniors live comfortably in their homes for as long as possible. With the increasing aging population and high costs associated with care homes, the market for this application is considerable. Caregivers can use an app to monitor movement in their loved one's home and be alerted about unusual movement patterns that could indicate a concern. For smart homes and other environments that have a network of smart devices, the artificial intelligence (AI) component of the technology allows for improvements to automated features. Motion detection can trigger other smart devices in the network to turn lights on or off or make adjustments to the temperature in a room. Security for the commercial sector For office buildings and other commercial properties, it is easy to see how all of these features could be scaled up to offer a highly accurate and cost-effective motion sensing and smart device automation solution. Cognitive Systems is closely involved with the development of WiFi sensing technology, working with various industry groups to establish standards and help it reach its full potential. WiFi Motion is merely the tip of the iceberg in terms of motion sensing possibilities, but its applications in the world of security are undeniably compelling. It is an exciting time for the wireless industry, as one works with stakeholders in the security space to explore everything this technology can do.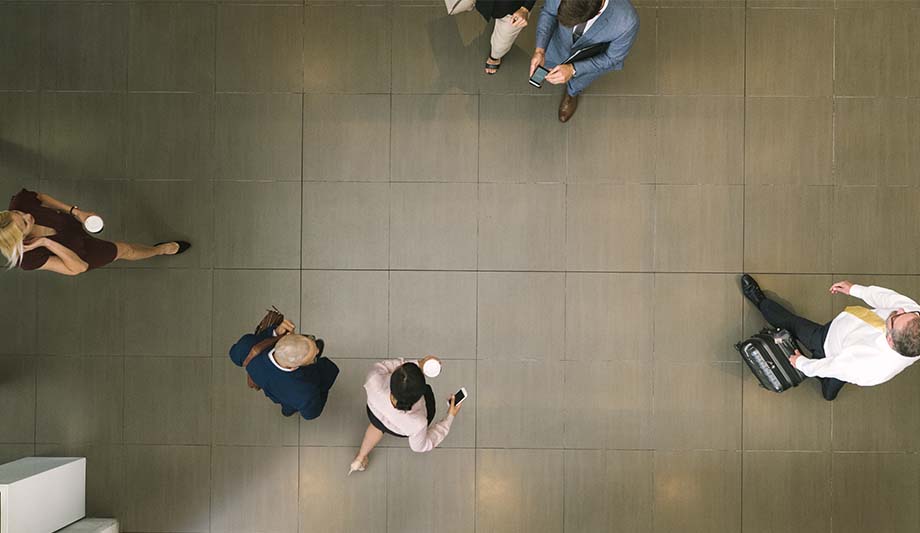 4 Ways To Keep Your Workplace Protected From COVID-19
The unprecedented global impact of COVID-19 has taken its toll on all of us, but as cases of the virus thankfully recede, employers are now forced to confront how they can enable a safe return to work for employees. For many employers, this means they will have to carry out a COVID-19 risk assessment, redesign workspaces to maintain social distances, carry out more frequent cleaning, manage the transmission risk and find alternatives to touch-based security devices. Protecting workplace occupants in any emergency requires preparation and clear communication. This is especially critical in a health crisis involving an infectious disease. These are some of the essential best practices that could help organizations reduce the impact on their employees and operations during this pandemic. 1. Use a visitor management system With a visitor management system, organizations have a single source of real-time and historical insights into who is, or was recently, in the workplace. This is especially important because of the need to perform contact tracing should anyone in the organization show symptoms of COVID-19, meaning everyone they have been in contact with needs to be contacted and asked to isolate. Yet still, first impressions are made at the front desk or lobby, where the visitor experience needs to be a positive one. At the same time, though, any emergency event requires that there be strict control over who is entering the workplace. This policy also needs to be clearly communicated to visitors. Doing this minimizes risk to visitors as well as the workforce. In addition to delivering a high-quality visitor experience, the ideal visitor management system must: Enable organizations to meet regulatory compliance mandates and facilitate check-in at a self-service kiosk to minimize wait times. Customize the visitor experience to support specific security needs, such as accelerating and simplifying check-in or requiring additional security pre-checks. Automate compliance as it relates to visitor access rules with historical visit reports. 2. Pre-check questions at visitor registration kiosks Organizations can strengthen security at the registration kiosk using a flexible, enterprise-grade visitor management system to add visitor sign-in steps. This has proven successful in the past when used to control the spread of infectious disease during an outbreak. An example of this is a U.S. children's hospital which managed to reduce facility infection rates by 25 percent over a two-year period using a commercial, off-the-shelf physical identity and access management (PIAM) solution from HID Global. The solution provides two particularly important capabilities that can be used by organizations to protect their workplace from the uncontrolled spread of an infectious disease: Enhance visitor registration policy with additional mandatory questions to help identify any visitors who may need other screenings. Extend the visitor registration kiosk with a mandatory pop-up asking further questions during visitor check-in. 3. Understand who has visited your workplace Successful controlling the spread of infection throughout a facility requires the ability to automatically maintain an auditable trail of activity. This can be done using an enterprise-grade visitor management system that makes it easy to retrieve historical visit reports. This provides a timeline of who was in the workplace, and when they were there. Key features include: A single dashboard providing useful visitor insights at your fingertips. Historical reports that provide visitor details including location and contact information, all in compliance with General Data Protection Regulation (GDPR) and other privacy regulations. 4. Clearly communicate how infection risks can be reduced Global organizations must actively communicate with visitors and employees on the outbreak of infectious diseases and follow best practices outlined by the World Health Organization (WHO). Here are several things organizations can do in this area to help maintain a safe and healthy workplace: Re-enforce and communicate WHO best practices with guideline posters in the front lobby and throughout the workplace. Add posters that also encourage regular and thorough washing of hands. Encourage everyone to cough or sneese into their shirt sleeve in their flexed elbow or cover their mouth and nose with a tissue. Encourage everyone to keep a relatively safe distance from each other and use alternatives to handshakes when saying hello. Organizations must contend with a variety of workplace challenges during the outbreak of an infectious disease. These challenges can be solved with best practices that include a comprehensive visitor management system that automates critical check-in policies and maintains an auditable trail of visitor activity.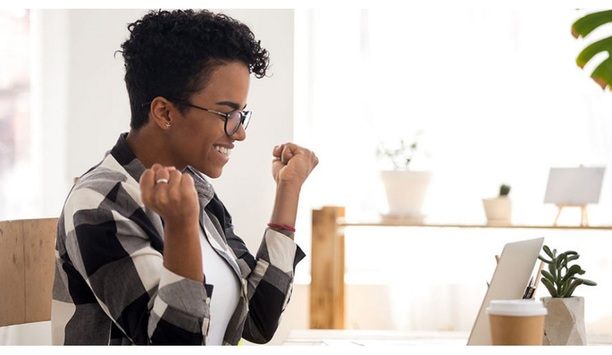 Security Industry Association Announces SIA Women In Security Forum Scholarship Program
The Security Industry Association (SIA) is now accepting applications for its new scholarship program, the SIA Women in Security Forum Scholarship program. This initiative, developed by the SIA Women in Security Forum, which offers programs, professional development opportunities and networking events to support the involvement of women in the security industry, will offer multiple scholarships worth at least US$ 3,000 each to further educational opportunities for awardees and help them thrive in the industry. Women in Security Forum Scholarship program SIA created the Women in Security Forum Scholarship program to support SIA members' professional development and educational goals. The funds may be used towards: Registration for SIA education or certification programs and/or conferences Registration for other industry education and certification programs or webinars Tuition for accredited trade, vocational or academic degree programs related to the security industry Repayment of student loan debt The SIA Women in Security Forum works to grow and retain leaders in the security industry" "The SIA Women in Security Forum works to grow and retain leaders in the security industry," said Gloria Salmeron, Director of Human Resources at Brivo and Co-Chair of the SIA Women in Security Forum Scholarship Committee. Gloria adds, "With the addition of this new scholarship, we look forward to helping bring opportunities for further education and advancement to as wide a spectrum of people as possible and inviting individuals to participate in the Women in Security Forum." SIA's Women in Security Forum SIA's Women in Security Forum works to engage all security professionals to promote, recruit and cultivate the leadership of women for a more inclusive and diversified industry. The forum's key efforts and activities, in addition to the scholarship, include the SIA Progress Award, which celebrates individuals who advance opportunities and pave the way to success for women in the security industry. Women in Biometrics Awards It also includes a quarterly virtual education series, collaborative projects with other organizations that seek to empower women in the security and technology fields, sponsorship of the Women in Biometrics Awards, which recognizes distinguished female leaders in the biometric identity and security industry, thought leadership opportunities, and engaging networking and professional growth events. The SIA Women in Security Forum is open to all employees of SIA member companies. The SIA Women in Security Forum is open to all employees of SIA member companies "The launch of the SIA Women in Security Forum Scholarship program is a key element of our career development program to foster a path to success for individuals currently working in the industry and students who may one day lead our industry," said SIA CEO Don Erickson. Criteria for SIA Women in Security Forum Scholarship Each applicant for the SIA Women in Security Forum Scholarship must be either, 1) A SIA student member enrolled in an accredited trade, vocational or higher education academic degree program related to the security industry, or 2) A member of the SIA Women in Security Forum and an employee of a SIA member company with at least two years of professional experience in the security industry. Applications for the 2020 SIA Women in Security Forum Scholarship must be submitted by Monday, June 15, 2020 with winners slated to be announced in late July 2020. SIA is accepting donations from SIA member companies and individual members to help support the SIA Women in Security Forum Scholarship program.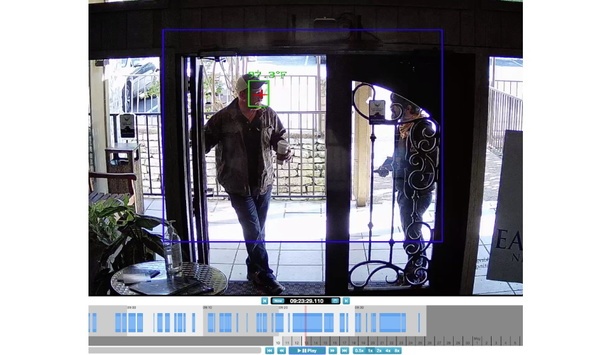 Eagle Eye Networks Enhances Cloud VMS To Support Dual Spectrum Cameras Used In Elevated Temperature Detection
Eagle Eye Networks, the pioneer in cloud video surveillance, announces enhancements to the Eagle Eye Cloud Video Management System for full support of dual spectrum cameras used in elevated temperature detection. Interest in the use of dual spectrum cameras with integrated analytics for locating faces and measuring temperature has greatly increased amongst Eagle Eye Resellers as they look for tools to reduce the spread of COVID-19. Eagle Eye Networks wants to do anything they can to assist with the current situation as well as service their Reseller partners. Large range of thermal cameras The Eagle Eye Cloud Video platform has always supported a large range of thermal cameras, however, some newer thermal cameras, that claim higher accuracy, operate simultaneously in the visible spectrum and the thermal spectrum. They combine information from both spectrums to obtain temperature readings more accurately on the human face. These cameras output specific analytic information which has been integrated into the Eagle Eye Cloud VMS. It is now simple to operationalize the deployment of these advanced cameras, view them remotely, record them to the cloud, and receive notifications when temperature setpoints are exceeded. Advanced thermal technology The Eagle Eye Cloud VMS is built on the Eagle Eye Video API Platform "The quick support for this advanced thermal technology, hosted on the Eagle Eye Video API Platform, demonstrates the future proof nature of this service. Integration of new technologies, new cameras, and new capabilities are core to our open cloud platform." "This is a great example of being able to rapidly deliver a solution, in response to an unexpected situation, with a technology that could prove to be very important. This is only possible with an open cloud platform," said Dean Drako, CEO of Eagle Eye Networks. The Eagle Eye Cloud VMS is built on the Eagle Eye Video API Platform making integration of new technologies like this quick and straightforward. Temperature reference point Eagle Eye has completed this integration, however, given the open nature of the Eagle Eye Video Platform anyone could have done it. Eagle Eye has tested and integrated a series of thermal cameras at diverse price points, all with varying levels of accuracy. Some of the more accurate cameras utilize a blackbody calibration unit in the field of view to provide a temperature reference point. Eagle Eye Cloud VMS support for Dual Spectrum Camera Elevated Temperature Measurement is available immediately. There is no additional cost for this support. Eagle Eye Networks Cloud VMS is fully integrated with the access control systems, such as the cloud based Brivo Access, which can connect the temperature measurements to the names of people entering the building.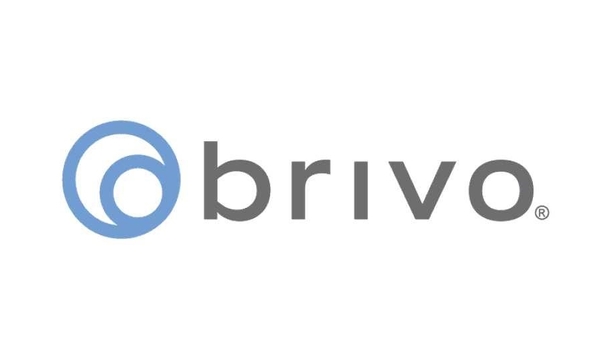 Brivo Enhances Its Smart Building Capabilities With The Acquisition Of Parakeet Technologies
Brivo, the global provider of cloud-based physical security, has acquired Parakeet Technologies, a provider of smart building solutions which include sensors, thermostats, wireless locks, and lighting controls. The acquisition accelerates Brivo's ongoing push to enhance its in-building capabilities beyond its current access control, video, and security. The companies had already been working together as partners, and now plan a deeper integration between their products, including a common user interface, unified billing, and bundled services. Highly reliable remote management "We saw Parakeet's IoT platform as an ideal way to quickly bring Smart Office capabilities to our channel partners and end users," said Steve Van Till, President & CEO of Brivo. "Parakeet has a great track record of providing highly reliable remote management to widely dispersed properties, and they share our core values around customer service, cybersecurity, and innovation." The Parakeet product leverages cloud services, cellphone apps, and an on-premise IoT gateway. The gateway provides connectivity to Z-wave sensors, locks, thermostats, lighting and other devices. Internet connectivity to the gateway is supported via WiFi, Ethernet or an integrated cellular modem with a built-in service plan. Manage smart building infrastructure We uncovered a need for a remotely managed IoT service that would boost productivity and save money" Parakeet's responsively designed web app enables property managers and security personnel to manage smart building infrastructure from one central dashboard, while collecting data to track, monitor and manage staff. Parakeet launched its product in 2015 in the Vacation Rental market. According to Brad Huber, Founder and CEO of Parakeet, "Among property managers who cover large geographic territories for dozens or hundreds of clients, we uncovered a need for a remotely managed IoT service that would boost productivity and save money." Professional installation and ongoing service Commenting on the installation challenges across large regions, he added that "being able to provide our products through Brivo's international base of security dealers will give our customers the convenience of professional installation and ongoing service." The Parakeet platform will continue to be offered as a stand-alone solution for the Vacation Rental Market under the new name, Brivo Vacation Rental, and will be unified with Brivo's billing system. All current Parakeet customers will continue to be supported on the existing product, with options to add Brivo offerings to their current service plans.
Related white papers
Automatic Vehicle Identification: State Of The Industry 2020
How Analytics Engines Mitigate Risk, Ensure Compliance And Reduce Cost
11 Considerations For Embedded System RFID Readers
Featured white papers
Building A Safe Ecosystem For Visitors Post COVID-19
Download
Smart Security Cameras: Excellence in Retail
Download
5 Reasons To Integrate Mobile Technology Into Your Security Solution
Download