VIVOTEK Transmitters & Controllers
(4)
Browse Transmitters & Controllers
Telemtry transmitters and controllers products updated recently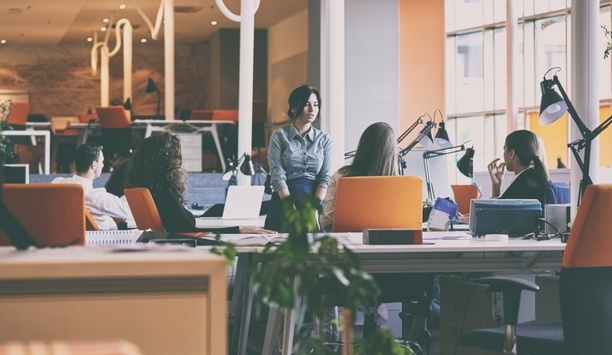 Integrated Security Systems For Medium And Large-sized Offices
If you're responsible for a medium or large-sized office, it's more important than ever that you have access to a means of ensuring people's safety, managing risks and fraud, and protecting property. Any security system that you employ must therefore meet the most demanding commercial requirements of today's offices, and tomorrow's. This means thinking beyond a basic intrusion system and specifying a comprehensive solution that integrates smart features like access control, video management and intelligent video analytics. Because only then will you have security you can trust, and detection you can depend on. Reliable Entry Management Access control systems have been developed that guarantee reliable entry management for indoors and outdoors Access control is becoming increasingly important for ensuring the security of office buildings, but as the modern workplace evolves you're unlikely to find a one-size-fits-all solution. Today, it's commonplace to control entry to individual rooms or restricted areas and cater to more flexible working hours that extend beyond 9 to 5, so a modern and reliable access control system that exceeds the limitations of standard mechanical locks is indispensable. Access control systems have been developed that guarantee reliable entry management for indoors and outdoors. They use state-of-the-art readers and controllers to restrict access to certain areas, ensuring only authorized individuals can get in. With video cameras located within close proximity you can then monitor and record any unauthorized access attempts. The system can also undertake a people-count to ensure only one person has entered using a single pass. Scalable Hardware Components As previously mentioned, there is no one-size-fits-all system, but thanks to the scalability of the hardware components, systems can adapt to changing security requirements. For example, you can install Bosch's Access Professional Edition (APE) software for small to medium-sized offices, then switch to the more comprehensive Access Engine (ACE) of the Building Integration System (BIS) when your security requirements grow. And, because the hardware stays the same, any adaptations are simple. APE's 'permanent open' functionality allows employees and guests to enter designated areas easily and conveniently The APE software administers up to 512 readers, 10,000 cardholders and 128 cameras, making it suitable for small to medium-sized buildings. With functions like badge enrollment, entrance control monitoring and alarm management with video verification it provides a high level of security and ensures only authorized employees and visitors are able to enter certain rooms and areas. Of course, there will always be situations when, for convenience, you need certain doors to be permanently open, such as events and open days. APE's 'permanent open' functionality allows employees and guests to enter designated areas easily and conveniently. Growing Security Needs You switch to the Bosch Building Integration System (BIS), without having to switch hardware (it stays the same, remember?). This is a software solution that manages subsystems like access control, video surveillance, fire alarm, public address or intrusion systems, all on a single platform. It is designed for offices with multiple sites and for large companies with a global presence. Bosch Building Integration System (BIS) manages subsystems like access control, video surveillance, fire alarm, public address or intrusion systems, all on a single platform The BIS Access Engine (ACE) administers up to 10,000 readers and 80 concurrent workplace clients per server, and 200,000 cardholders per AMC. An additional benefit to security officers is the ability to oversee cardholders and authorizations through the central cardholder management functionality and monitor all access events and alarms from every connected site. For consistency, multi-site cardholder information and access authorizations can be created on a central server and replicated across all connected site servers, which means the cardholder information is always up to date and available in every location. Intrusion Alarm Systems Bosch B Series and G Series intrusion control panels can also send personal notifications via text or email Securing all perimeter doors is vital when protecting employees, visitors and intellectual property. Doors are opened and closed countless times during business hours, and when intentionally left open, your office is vulnerable to theft, and the safety of your employees is compromised. For this reason, intrusion control panels have been developed with advanced features to ensure all perimeter doors are properly closed, even when the system is not armed. If a door remains open for a period of time (you can specify anything from one second to 60 minutes), the system can be programmed to automatically take action. For example, it can activate an audible alert at the keypad to give employees time to close the door. Then, if it is still not closed, it will send a report to a monitoring center or a text directly to the office manager, and when integrated with video it can even send an image of the incident to a mobile device. Customized Intrusion Systems What about people who need to access your building outside of working hours, like cleaning crews? Your intruder system allows you to customize the way it operates with a press of a button or swipe of a card. This level of control enables you to disarm specific areas, bypass points and unlock doors for cleaning crews or after-hours staff, whilst keeping server rooms, stock rooms and executive offices safe and secure. Bosch B Series and G Series intrusion control panels can also send personal notifications via text or email. You can program the panel to send you opening, closing, and other event alerts, which means you don't have to be on-site to keep track of movements in and around your facility. Video Management System A video management system will add a next level of security to your access control system Every office building has different video security requirements depending on the location, size and nature of the business. Some offices may only need basic functions such as recording and playback, whereas others may need full alarm functionalities and access to different sites. A video management system will add a next level of security to your access control system. For example, the video system can provide seamless management of digital video, audio and data across IP networks for small to large office buildings. It is fully integrated and can be scaled according to your specific requirements. The entry-level BVMS Viewer is suitable for small offices that need to access live and archived video from their recording solutions. With forensic search it enables you to access a huge recording database and scan quickly for a specific security event. For larger offices, embellished security functions for the BVMS Professional version can manage up to 2,000 cameras and offers full alarm and event management Full Alarm And Event Management For larger offices, embellished security functions for the BVMS Professional version can manage up to 2,000 cameras and offers full alarm and event management. It's also resilient enough to remain operative should both Management and Recording Servers fail. Large multi-national companies often need access to video surveillance systems at numerous sites, which is why BVMS Professional allows you to access live and archived video from over 10,000 sites across multiple time zones from a single BVMS server. When integrated with the BVMS Enterprise version multiple BVMS Professional systems can be connected so every office in the network can be viewed from one security center, which provides the opportunity to monitor up to 200,000 cameras, regardless of their location. Essential Video Analytics Video analytics acts as the brain of your security system, using metadata to add sense and structure to any video footage you capture If your strategy is to significantly improve levels of security, video analytics is an essential part of the plan. It acts as the brain of your security system, using metadata to add sense and structure to any video footage you capture. In effect, each video camera in your network becomes smart to the degree that it can understand and interpret what it is seeing. You simply set certain alarm rules, such as when someone approaches a perimeter fence, and video analytics alerts security personnel the moment a rule is breached. Smart analytics have been developed in two formats. Essential Video Analytics is ideal for small and medium-sized commercial buildings and can be used for advanced intrusion detection, such as loitering alarms, and identifying a person or object entering a pre-defined field. It also enables you to instantly retrieve the right footage from hours of stored video, so you can deal with potential threats the moment they happen. Essential Video Analytics also goes beyond security to help you enforce health and safety regulations such as enforcing no parking zones, detecting blocked emergency exits or ensuring no one enters or leaves a building via an emergency exit; all measures that can increase the safety of employees and visitors inside the building. Intelligent Video Analytics Intelligent Video Analytics have the unique capability of analyzing video content over large distances Intelligent Video Analytics have the unique capability of analyzing video content over large distances, which makes it ideally suited to more expansive office grounds or securing a perimeter fence. It can also differentiate between genuine security events and known false triggers such as snow, rain, hail and moving tree branches that can make video data far more difficult to interpret. The final piece in your security jigsaw is an intelligent camera. The latest range of Bosch 'i' cameras have the image quality, data security measures, and bitrate reduction of <80%. And, video analytics is standard. Be prepared for what can't be predicted. Although no-one can fully predict what kind of security-related event is around the corner, experience and expertise will help make sure you're always fully prepared.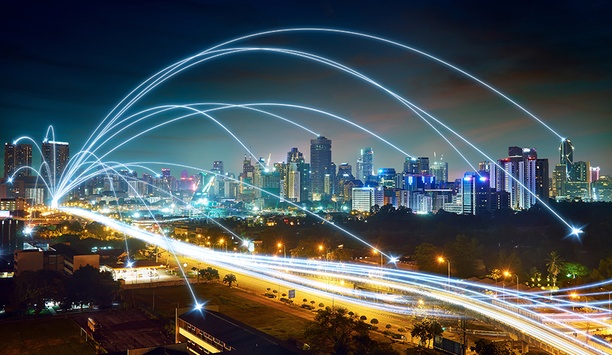 Why Live Video Streaming Is Critical For Safer And Smarter Cities
The term "smart city" gets thrown around a lot nowadays, but as different technologies that strive to be defined in this way are adopted by different countries globally, the meaning of this phrase gets lost in translation. The simplest way to define a "smart city" is that it is an urban area that uses different types of data collecting sensors to manage assets and resources efficiently. One of the most obvious types of "data collecting sensor" is the video camera, whether that camera is part of a city's existing CCTV infrastructure, a camera in a shopping mall or even a police car's dash camera. The information gathered by video cameras can be used with two purposes in mind, firstly: making people's lives more efficient, for example by managing traffic, and secondly (and arguably more importantly): making people's lives safer. Live Streaming Video All The Time, Everywhere In the smart and safe city, traditional record-only video cameras are of limited use. Yes, they can be used to collect video which can be used for evidence after a crime has taken place, but there is no way that this technology could help divert cars away from an accident to avoid traffic building up, or prevent a crime from taking place in the first place. However, streaming live video from a camera that isn't connected to an infrastructure via costly fiber optic cabling has proven challenging for security professionals, law enforcement and city planners alike. This is because it isn't viable to transmit video reliably over cellular networks, in contrast to simply receiving it. Video Transmission Challenges Transmitting video normally results in freezing and buffering issues which can hinder efforts to fight crime and enable flow within a city, as these services require real-time, zero latency video without delays. Therefore, special technology is required that copes with poor and varying bandwidths to allow a real-time view of any scene where cameras are present to support immediate decision making and smart city processes. The information gatheredby video cameras can beused to make people's lives more efficient, and to make people's lives safer There are many approaches to transmitting video over cellular. We've developed a specialist codec (encoding and decoding algorithm) that can provide secure and reliable video over ultra-low bandwidths and can therefore cope when networks become constrained. Another technique, which is particularly useful if streaming video from police body worn cameras or dash cams that move around, is to create a local wireless "bubble" at the scene, using Wi-Fi or mesh radio systems to provide local high-bandwidth communications that can communicate with a central location via cellular or even satellite communications. Enhanced City Surveillance Live video streaming within the smart and safe city's infrastructure means that video's capabilities can go beyond simple evidence recording and evolve into a tool that allows operations teams to monitor and remediate against incidents as they are happening. This can be taken one step further with the deployment of facial recognition via live streaming video. Facial recognition technology can be added on to any video surveillance camera that is recording at a high enough quality to identify faces. The technology works by capturing video, streaming the live video back to a control center and matching faces against any watch lists that the control center owns. Importantly, the data of people who aren't on watch lists is not stored by the technology. Identifying Known Criminals This technology can work to make the city safer in a number of ways. For example, facial recognition could spot a known drug dealer in a city center where they weren't supposed to be, or facial recognition could identify if a group of known terror suspects were visiting the same location at the same time, and this would send an alert to the police. Facial recognition technology captures and streams live back to a controll center, matching faces against any watch lists that the control center owns In an ideal world where the police had an automated, electronic workflow, the police officer nearest to the location of the incident would be identified by GPS and would be told by the control room where to go and what to do. Most police forces aren't quite at this technological level yet, and would probably rely on communicating via radio in order to send the nearest response team to the scene. As well as this, shopping malls could create a database from analog records of known shoplifters to identify criminals as soon as they entered the building. This would be even more effective if run co-operatively between all shopping malls and local businesses in an area, and would not only catch any known shoplifters acting suspiciously, but would act as a deterrent from shoplifting in the first place. Live Streaming For Law Enforcement As mentioned above, live streaming video from CCTV cameras can help the police fight crime more proactively rather than reactively. This can be enhanced even further if combined with live streaming video from police car dash cams and police body worn cameras. If video was streamed from all of these sources to a central HQ, such as a police operations center, the force would be able to have full situational awareness throughout an incident. This would mean that, if need be, officers could be advised on the best course of action, and additional police or other emergency services could be deployed instantly if needed. Incorporated with facial recognition, this would also mean that police could instantly identify if they were dealing with known criminals or terrorists. While they would still have to confirm the identity of the person with questioning or by checking their identification, this is still more streamlined than describing what a person looks like over a radio and then ops trying to manually identify if the person is on a watch list. The smart, safe city is possible today – for one, if live video streaming capabilities are deployed they can enable new levels of flow in the city. With the addition of facial recognition, cities will be safer than ever before and law enforcement and security teams will be able to proactively stop crime before it happens by deterring criminal activity from taking place at all.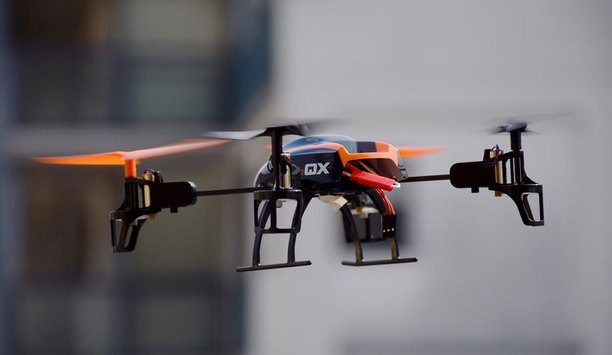 Drone Terror: How To Protect Facilities And People
The use of drones has increased dramatically in the last few years. Indeed, by 2021, the FAA says the number of small hobbyist drones in the U.S. will triple to about 3.55 million. With that growth, drone capabilities have increased while costs have decreased. For example, the DJI Phantom 4 can deliver a 2-pound payload to a target with 1.5m accuracy from 20 miles away for the less than $1000.00. This is an unprecedented capability accessible to anyone. This new technology has created an entirely new security risk for businesses and governments. Drone Security Risks Already, rogue groups such as ISIS have used low cost drones to carry explosives in targeted attacks. Using this same method, targeting high profile locations within our borders to create terror and panic is very possible. Security professionals and technologists are working furiously to address the gaps in drone defense. Currently, the most common technologies in use for drone detection are video, acoustic sensors, radio, and air surveillance radar. Each of these has advantages, but they also have flaws that make it difficult to detect drones in all conditions. Both optical and thermal cameras, as well as acoustic sensors, do not operate in severe weather such as fog and snow. And while radio and air surveillance radar cover a wide area of detection, they suffer from high installation costs and limiting technical challenges, such as being unable to detect low flying drones on autopilot. Compact Surveillance Radar (CSR) Compact Surveillance Radar (CSR) is a security technology addressing the problems with other types of detection. CSR, like traditional radar, has the benefit of being able to detect and track foreign objects in all weather conditions, but at a fraction of the size and cost. The compact size allows the radar to be mounted on existing structures or even trees, providing extensive perimeter defense almost anywhere that you can imagine. CSR can also filter out clutter such as birds by using an advanced algorithm reducing the number of false alarms. While the use of CSR and the other detection technologies are legal in the US and in most locations throughout the world, the response mechanisms are generally not. Current regulations in the US prohibit the use of jamming or GPS spoofing in all cases except for a few federal agencies Regulations Limiting Drones Current regulations in the US prohibit the use of jamming or GPS spoofing in all cases except for a few federal agencies. This makes it difficult to stop the damage that drones can cause. The FAA has put into place new regulations that limit some uses of drones. However, in most cases it is still illegal for even state or local governments to stop or interfere with drones other than to locate the operator and have them land the drone. In 2016 the first law to neutralize a drone in the United States was passed in Utah to respond to drones in wildfire areas because of their interference with airborne firefighting. This law may very well provide a model for other states dealing with drones in situations where people's lives are being put at risk by drones. At the federal level, much effort is being put into evaluating the regulations and technology surrounding the misuse of drones. In the 2016 reauthorization bill for the FAA, Section 2135 included a pilot program for the investigation of methods to mitigate the threat of unmanned aircraft around airports and other critical infrastructure. There are many federal agencies that are evaluating the use of a variety of technologies to respond to this threat. Both optical and thermal cameras, as well as acoustic sensors, do not operate in severe weather such as fog and snow Effective Countermeasure Technologies The most effective countermeasure for drones is jamming, currently off-limits to the private sector. This includes stadiums, convention centers, and other large gathering areas. A number of companies are developing new response technologies that do not require the use of jammers or hacking. Several companies have developed net guns that shoot a net at an approaching drone. These are only effective at less than 100m and frequently miss the target, especially when the drone is approaching at high speed. Several other companies have taken this method a step further, with drones that capture other drones. Once a radar detects a drone, another defense drone is launched and flies to the point of detection. Then, using video analytics it homes in on the drone and fires a net to disable the drone and take it to a safe location. While this drone capturing technique is still in its infancy, it shows a great deal of promise and will not be restricted in the same fashion as jamming. However, even this solution is difficult under current regulations, as all commercial drones in the US must be under direct control of a human operator within their line of sight. This effectively means that a drone operator is required to be on-site at all times to protect a facility, event, or persons. One thing is for certain, technology will continue to adapt and security companies will continue to invent new methods to protect their facilities and the people they are sworn to protect.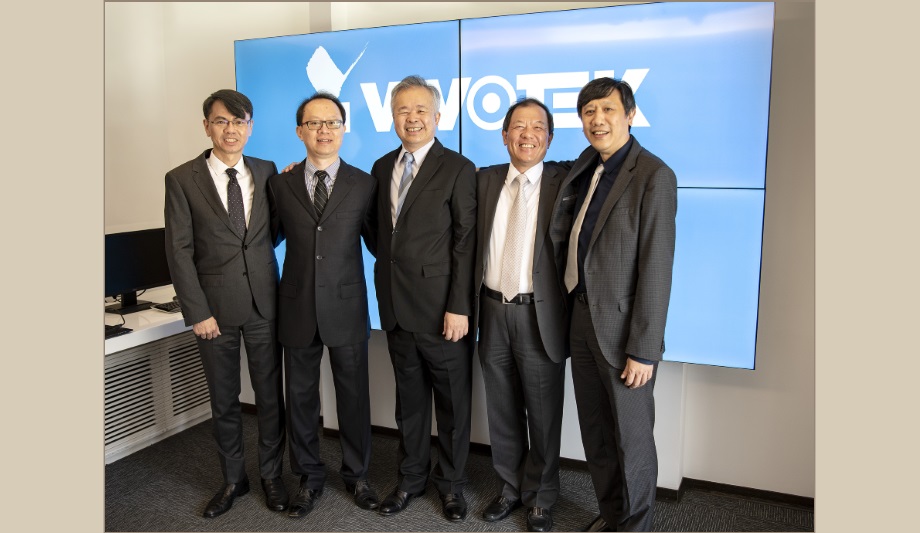 VIVOTEK Announces Election Of New Board Of Directors At Its 2020 Annual Shareholder Meeting
VIVOTEK, a globally renowned IP surveillance solution provider, held its 2020 Annual Shareholder Meeting and elected new Board of Directors. The nine new Directors elected to VIVOTEK's Board of Directors are Bill Lo, Simon Chang, Judy Wang, Zoe Cherng, Owen Chen, Eddy Lan, Ji-Ren Lee, Sin-Hui Yen, and Chung-Yang (Ric) Huang. VIVOTEK Board of Directors Three of those elected, Ji-Ren Lee, Sin-Hui Yen, and Chung-Yang (Ric) Huang are independent directors. VIVOTEK also held the first meeting of the Board of Directors. The board elected Mr. Bill Lo, the General Manager of Delta Building Automation Business Group as VIVOTEK's new Chairman. This new team will carry out leadership of VIVOTEK while enhancing corporate governance The VIVOTEK operation team includes: Chairman Mr. Bill Lo; President Mr. Alex Liao; Executive Vice President of Brand Business Group, Mr. William Ku; and Executive Vice President of ODM Business Group, Mr. Gordon Chen. This new team will carry out leadership of VIVOTEK while enhancing corporate governance and achieving long-term sustainability for the Company. Development of IP surveillance systems The former Chairman Mr. Owen Chen founded VIVOTEK Inc. in 2000, building on his profound experiences in Telecommunication research and development. Under Mr. Chen's leadership, VIVOTEK moved from technology licensing to the development of IP surveillance systems and focused on 3 core technologies: video, voice, and communication. He insisted that research, development, design and manufacture all take place in Taiwan and developed practices of Own Brand Manufacture (OBM) and Own Design Manufacture (ODM) from the outset. Expanding global footprint Under his leadership of over the past two decades, VIVOTEK held its Initial Public Offering (IPO) on the Taiwan Stock Exchange, expanded its global footprint into over 116 countries and established branch offices in 6 countries. With deep roots in Taiwan, VIVOTEK has grown into a global company of 1000 employees. The Company has ranked as Taiwan's top IP surveillance company and is the only Taiwanese company among the top 20 in the global security market. Global IP surveillance market Facing the fierce competition of globalisation, the company decided to partner with Delta Electronics in 2017" With regards to VIVOTEK's long history in the field, Mr. Owen Chen said, "Over these two decades, we have strived to win this marathon. Now, this marathon has become a relay race. To overcome existing challenges, passing on the torch to reshape VIVOTEK is imperative." Owen adds, "Facing the fierce competition of globalization, the company decided to partner with Delta Electronics in 2017. Combining our strengths, VIVOTEK is able to advance development in technology, channel penetration and operation efficiency. I will remain on VIVOTEK's board of directors. In this way we can retain and continue to build a sustainable business in VIVOTEK." Partnership with Delta Electronics Bill Lo, the new Chairman of VIVOTEK, now serves as the General Manager of the Building Automation Business Group at Delta Electronics Inc. Before joining Delta Electronics in 2017, he worked at IBM for over twenty years with proven track records in international business development, customer service, and coordination capability. Mr. Bill Lo stated, "I'm very proud to serve in my new position as Chairman of VIVOTEK. Security and video surveillance are such critical aspects of building automation as they go beyond and extend diverse applications in smart cities, smart retail and smart transportation. I will work side by side with VIVOTEK's team; together we can maximize and synergize our two companies."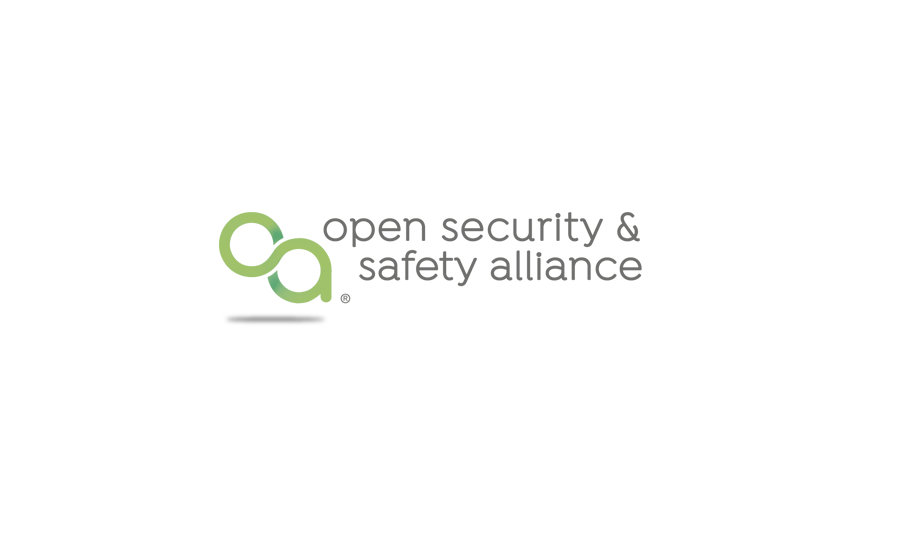 Open Security and Safety Alliance Announce Commercial Video Security Cameras And Application Interface Specification
The Open Security & Safety Alliance (OSSA), an industry body comprised of influencers and innovative organizations from all facets of the security, safety and building automation space, announced a series of milestones achieved in the past 20 months since the Alliance opened its doors. Significant markers include the OSSA common Technology Stack and two resulting specifications, the introduction of the first OSSA-inspired digital marketplace, and the newly unveiled "Driven by OSSA" designation for the first commercially available video security devices based on the Alliance philosophy and purpose. These accomplishments roll up into the organization's overall vision of 'one global approach to fuel the creation of new value within the security and safety space.' Consistency across video security devices The OSSA-orchestrated ecosystem is designed to enhance trust, and to enable innovation and opportunity for industry stakeholders and customers. The initiative is anchored by OSSA's first Technology Stack, which describes the fundamental thoughts on how to create harmony across video security devices to enhance trust and enable innovation. Under the umbrella of this guiding document, and further solidifying it, the Alliance is now launching the first two in a series of technical specifications, being: OSSA Application Interface Specification This technical specification (available to OSSA members only) defines a set of four interfaces which collectively enable third-party software applications to run on video security cameras following the Technology Stack. The input stream describes the video frames and messages the applications can subscribe to. The web API describes how applications can make use of the camera's webserver to support, configuration and data upload to the application. The system APIs provide system information regarding OS version, capabilities and information about the video security camera. This is needed to understand the features and APIs that are available on the cameras to make use of device-specific functionality. The streaming application model allows applications to interact with each other. Apps can share their results, such as events and scene descriptions, with other apps on the device or (video management) software in the network. OSSA Compliant Device Definition Specification This technical specification sets the core system requirements for video security cameras following the OSSA Technology Stack to provide a basis of trust and for app interoperability across vendors. This spec is publicly available. The First "Driven by OSSA" Commercial Cameras Camera manufacturers have started to introduce to the market, devices designed to reduce fragmentation and orchestrate harmony within an open ecosystem for the surveillance industry. The first manufacturers to launch cameras based on OSSA's Technology Stack include Topview/Qisda, Ability/AndroVideo, Bosch (through their INTEOX camera line), VIVOTEK and Hanwha Techwin. The first commercially available products based on the specifications set forth by the Alliance, OSSA will receive a signage mark for video security cameras. Companies that use this "Driven by OSSA" signage: Are full OSSA members; have signed the OSSA by-laws guiding amongst other things minimum requirements regarding data security and privacy protection. Follow the OSSA Technology Stack for video security devices that prescribes the use of an open operating system (OS). Security & Safety Things, an OSSA member company, developed the open OS and made it available to OSSA members. Ensure seamless connectivity within one centralized digital marketplace. Offer the ability to install and execute third-party apps on their cameras. One Centralised Digital Marketplace OSSA is driving the creation of one centralized marketplace to unite demand and supply in the market. Camera devices that are built in accordance with OSSA's Technology Stack, so-called "Driven by OSSA" devices, can benefit from this marketplace which consists of (1) a development environment (2) an application store and (3) a device management portal. System integrators, using the application store, can deploy available apps across devices, in a brand independent manner, to meet specific customer requirements. App developers will find in the development environment comprehensive tools, documentation and libraries to develop new software applications. These new apps can then be offered for sale through the application store. "This is an exciting time for security and safety professionals as the main industry players pivot together in a new direction based on digital connections afforded by the IoT," said Johan Jubbega, President, Open Security & Safety Alliance. "In these current times of global change and uncertainty, it's of vital importance that we persist in our quest for new market opportunities and current market efficiencies, and we're proud to be facilitating this movement that is shaping the future of the security and safety systems environment."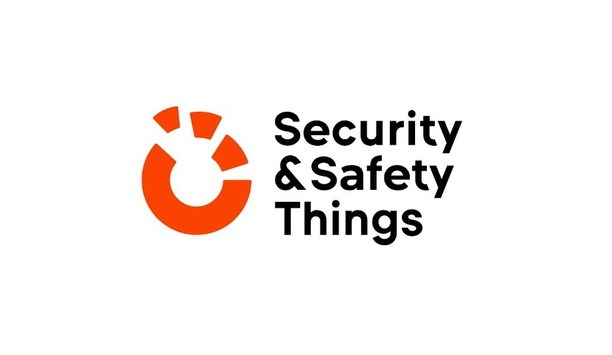 Security And Safety Things GmbH Reshapes Video Analytics And Computer Vision With IP Cameras
Security & Safety Things GmbH (S&ST) is set to reshape innovation in video analytics and computer vision with the commercial availability of a number of new smart IP security cameras, from a variety of vendors, that leverage the Security & Safety Things open and secure IoT platform. This new generation of security cameras will operate using the free S&ST camera operating system, which enables the cameras to run multiple AI-enabled applications in parallel. The apps automate the analysis of video data to produce valuable operational intelligence for business optimization as well as provide easy to deploy tools that can aid in re-opening measures from the COVID-19 pandemic. Pandemic health and safety mandates "Organizations of all sizes around the world need flexible, easy to deploy solutions that enable compliance with constantly changing pandemic health and safety mandates and provide future value to ramp up and optimize their ongoing business operations," says Hartmut Schaper, chief executive officer, Security & Safety Things. Companies can now deploy cameras, running the S&ST OS and using a selection of apps" "Companies can now deploy cameras, running the S&ST OS and using a selection of apps from our Application Store, to detect the absence of facial coverings in a retail environment. Tomorrow, the same camera can help that same retailer to optimize merchandise placement based on store foot traffic, in one store or throughout the enterprise, along with further optimizations." IP-based surveillance footage Qisda/Topview will be the first camera manufacturer to launch a camera running the S&ST OS in May, followed in quick succession by AndroVideo, who will also start shipping their S&ST enabled cameras in Q2. Bosch is making their INTEOX camera line available as of July followed by camera firms Vivotek and BSTsecurity who plan to ship a bit later in Q3. The first devices from Hanwha Techwin that run the S&ST OS are expected to be commercially available in Q4. Security & Safety Things, Hanwha, Vivotek, Bosch, Qisda/Topview, and AndroVideo are also all proud members of the OpenSecurity and Safety Alliance (OSSA). The free Security & Safety Things OS is built on the Android Open Source Project (AOSP). It leverages the expanding processing and analytic power of modern IP cameras to exponentially increase the amount of operational intelligence that can be mined from traditional IP-based surveillance footage. Drone threat detection It already features more than 50 applications from more than 35 developer partners The applications that can be installed on these cameras, both in an on-premise as well as a remote setting, are created by highly specialized third-party developers and are available through the platform's open Application Store. It already features more than 50 applications from more than 35 developer partners, with more than 30 additional apps expected to hit the store soon. In addition to pandemic applications, use cases include detection of weapons, behavioral analysis, payment systems for parking garages, drone threat detection and even identifying objects presented for purchase in a cash register transaction for cashier-free retail environments. Security & Safety Things, together with some of its camera and system integration partners are already running projects in a live setting. These projects use, for example, heat mapping and queue analysis in retail stores and automated payment processing and license plate recognition for barrier free traffic. These types of applications are running in pilots with the parking management solutions provider Peter Park as well as with the mobility provider SIXT.
Featured white papers
Automatic Vehicle Identification: State Of The Industry 2020
Download
How Analytics Engines Mitigate Risk, Ensure Compliance And Reduce Cost
Download
11 Considerations For Embedded System RFID Readers
Download