Dahua Technology IP Network Cameras
(83)
Browse IP Network Cameras
IP Dome camera products updated recently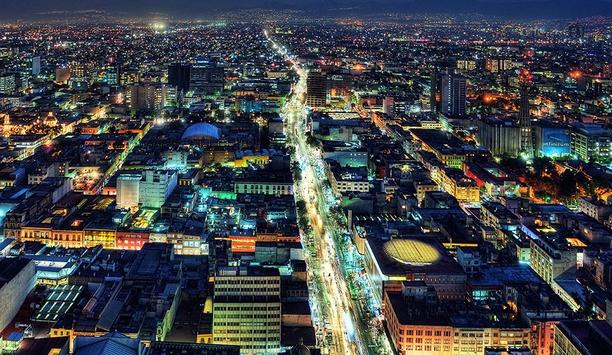 Safety In Smart Cities: How Video Surveillance Keeps Security Front And Center
Urban populations are expanding rapidly around the globe, with an expected growth of 1.56 billion by 2040. As the number of people living and working in cities continues to grow, the ability to keep everyone safe is an increasing challenge. However, technology companies are developing products and solutions with these futuristic cities in mind, as the reality is closer than you may think. Solutions that can help to watch over public places and share data insights with city workers and officials are increasingly enabling smart cities to improve the experience and safety of the people who reside there. Rising scope of 5G, AI, IoT and the Cloud The main foundations that underpin smart cities are 5G, Artificial Intelligence (AI), and the Internet of Things (IoT) and the Cloud. Each is equally important, and together, these technologies enable city officials to gather and analyze more detailed insights than ever before. For public safety in particular, having IoT and cloud systems in place will be one of the biggest factors to improving the quality of life for citizens. Smart cities have come a long way in the last few decades, but to truly make a smart city safe, real-time situational awareness and cross-agency collaboration are key areas which must be developed as a priority. Innovative surveillance cameras with integrated IoT Public places need to be safe, whether that is an open park, shopping center, or the main roads through towns Public places need to be safe, whether that is an open park, shopping center, or the main roads through towns. From dangerous drivers to terrorist attacks, petty crime on the streets to high profile bank robberies, innovative surveillance cameras with integrated IoT and cloud technologies can go some way to helping respond quickly to, and in some cases even prevent, the most serious incidents. Many existing safety systems in cities rely on aging and in some places legacy technology, such as video surveillance cameras. Many of these also use on-premises systems rather than utilising the benefits of the cloud. Smart programming to deliver greater insights These issues, though not creating a major problem today, do make it more challenging for governments and councils to update their security. Changing every camera in a city is a huge undertaking, but in turn, doing so would enable all cameras to be connected to the cloud, and provide more detailed information which can be analyzed by smart programming to deliver greater insights. The physical technologies that are currently present in most urban areas lack the intelligent connectivity, interoperability and integration interfaces that smart cities need. Adopting digital technologies isn't a luxury, but a necessity. Smart surveillance systems It enables teams to gather data from multiple sources throughout the city in real-time, and be alerted to incidents as soon as they occur. Increased connectivity and collaboration ensures that all teams that need to be aware of a situation are informed instantly. For example, a smart surveillance system can identify when a road accident has occurred. It can not only alert the nearest ambulance to attend the scene, but also the local police force to dispatch officers. An advanced system that can implement road diversions could also close roads around the incident immediately and divert traffic to other routes, keeping everyone moving and avoiding a build-up of vehicles. This is just one example: without digital systems, analyzing patterns of vehicle movements to address congestion issues could be compromised, as would the ability to build real-time crime maps and deploy data analytics which make predictive policing and more effective crowd management possible. Cloud-based technologies Cloud-based technologies provide the interoperability, scalability and automation Cloud-based technologies provide the interoperability, scalability and automation that is needed to overcome the limitations of traditional security systems. Using these, smart cities can develop a fully open systems architecture that delivers interoperation with both local and other remote open systems. The intelligence of cloud systems can not only continue to allow for greater insights as technology develops over time, but it can do so with minimal additional infrastructure investment. Smart surveillance in the real world Mexico City has a population of almost 9 million people, but if you include the whole metropolitan area, this number rises sharply to over 21 million in total, making it one of the largest cities on the planet. Seven years ago, the city first introduced its Safe City initiative, and ever since has been developing newer and smarter ways to keep its citizens safe. In particular, its cloud-based security initiative is making a huge impact. Over the past three years, Mexico City has installed 58,000 new video surveillance cameras throughout the city, in public spaces and on transport, all of which are connected to the City's C5 (Command, Control, Computers, Communications and Citizen Contact) facility. Smart Cities operations The solution enables officers as well as the general public to upload videos via a mobile app to share information quickly, fixed, body-worn and vehicle cameras can also be integrated to provide exceptional insight into the city's operations. The cloud-based platform can easily be upgraded to include the latest technology innovations such as license plate reading, behavioral analysis software, video analytics and facial recognition software, which will all continue to bring down crime rates and boost response times to incidents. The right cloud approach Making the shift to cloud-based systems enables smart cities to eliminate dependence on fiber-optic connectivity and take advantage of a variety of Internet and wireless connectivity options that can significantly reduce application and communication infrastructure costs. Smart cities need to be effective in years to come, not just in the present day, or else officials have missed one of the key aspects of a truly smart city. System designers must build technology foundations now that can be easily adapted in the future to support new infrastructure as it becomes available. Open system architecture An open system architecture will also be vital for smart cities to enhance their operations For example, this could include opting for a true cloud application that can support cloud-managed local devices and automate their management. An open system architecture will also be vital for smart cities to enhance their operations and deliver additional value-add services to citizens as greater capabilities become possible in the years to come. The advances today in cloud and IoT technologies are rapid, and city officials and authorities have more options now to develop their smart cities than ever before and crucially, to use these innovations to improve public safety. New safety features Though implementing these cloud-based systems now requires investment, as new safety features are designed, there will be lower costs and challenges associated with introducing these because the basic infrastructure will already exist. Whether that's gunshot detection or enabling the sharing of video infrastructure and data across multiple agencies in real time, smart video surveillance on cloud-based systems can bring a wealth of the new opportunities.
Biometrics Provides Industries With Security, Access Control And Data Protection
Several major players vigorously employ biometric recognition technologies around the globe. Governments use biometrics to control immigration, security, and create national databases of biometric profiles. Being one of the most striking examples, the Indian Aadhaar includes face photos, iris, and fingerprints of about 1.2 billion people. Financial institutions, on their part, make use of biometrics to protect transactions by confirming a client's identity, as well as develop and provide services without clients visiting the office. Besides, biometric technology ensures security and optimizes passenger traffic at transport facilities and collects data about customers, and investigates theft and other incidents in retail stores. Widespread use of biometrics Business, which suddenly boosted the development of biometrics, is an active user of biometric technology Business, which suddenly boosted the development of biometrics, is another active user of biometric technology. Industries choose biometric systems, as these systems are impossible to trick in terms of security, access control, and data protection. Being in demand in business, these three tasks are also relevant for the industry. However, the use of biometrics at industrial sites is discussed unfairly seldom. Therefore, it is the face identification that is the most convenient there, as workers often use gloves, or their hands may be contaminated, and the palm pattern is distorted by heavy labor. All these features make it difficult to recognize people by fingerprints or veins and significantly reduce identification reliability. Therefore, industries seek facial recognition solutions. Thus, let us demonstrate the application of face recognition technology at different enterprises, regardless of the area. Facial recognition use in incident management Facial biometric products are known to automate and improve the efficiency of security services by enriching any VMS system. These systems provide an opportunity of instantly informing the operator about recognized or unrecognized people, and their list membership, as well as save all the detected images for further security incident investigation. Furthermore, some sophisticated facial biometric systems even provide an opportunity to build a map of the movements of specific people around a site. Besides, it is relevant not only for conducting investigations but also in countering the spread of the COVID-19 virus. Identifying and tracking COVID-19 positive cases Therefore, if an employee or visitor with a positive COVID-19 test enters a facility, the system will help to track his/her movement and identify his/her specific location. It will also help to take the necessary measures for spot sanitary processing. Thus, the introduction of biometric facial recognition at the industrial enterprise can improve and speed up the incidents' response and investigations without spending hours watching the video archive. Access control system to secure physical assets The right access control system can help industries secure physical and informational assets The right access control system can help industries secure physical and informational assets, cut personnel costs, and keep employees safe. Facial recognition systems may enrich access control systems of any company by providing more security. As biometric characteristics, by which the system assesses the compliance of a person with the available profiles in the database, cannot be faked or passed. The human factor is also reduced to zero, due to the fact that while identity documents can be changed, the inspector can make a mistake or treat his/her task carelessly, be in collusion with an intruder, the biometric system simply compares a person in front of the camera with the biometric profiles database. Biometric facial identification software For example, RecFaces product Id-Gate, a specialized software product for reliable access control to the site, checks the access rights by using biometric facial identification alone or in conjunction with traditional IDs (electronic passes, access keys, etc.), which means that there is almost a zero probability of passing to the site by someone else's ID. The access control system's functionality allows one to strictly account the number and time of all the facility's visitors and also track their movement. When unauthorized access is attempted or a person from the stop list is detected, Id-Gate sends an automatic notification to the access control system and operator. Enhanced data and information security Even despite the division of access to different industrial enterprise areas, the security service needs to provide independent information system security. Employees with the same facility access rights may have different access rights to data. However, in that case, a personal password is not enough, as an employee may forget it, write it down and leave it as a reminder, tell a colleague to do something for him/her during the vacation, or just enter it at another person's presence. Password-free biometric authentication systems make the procedure user-friendly and secure Password-free biometric authentication Password-free biometric authentication systems make the procedure user-friendly and secure. Such systems usually provide an option of two-step verification when successful password entry is additionally confirmed by biometric recognition. Hence, it is particularly relevant due to the current lockdown in many countries. To sum up, the application of biometric technologies solves several issues of the industry, such as: Optimizes and partially automates the work of the security service, as it provides reliable identification and verification of visitors/employees, reduces the amount of time spent on finding a person on video and making a map of his/her movements, without spending hours on watching video archive in case of investigation. Provides a high level of reliability and protection from unauthorized access to the enterprise and the information system. Provides a two-step verification of the user/visitor (including password and biometric data) and almost eliminates the risk of substitution of user data/ID.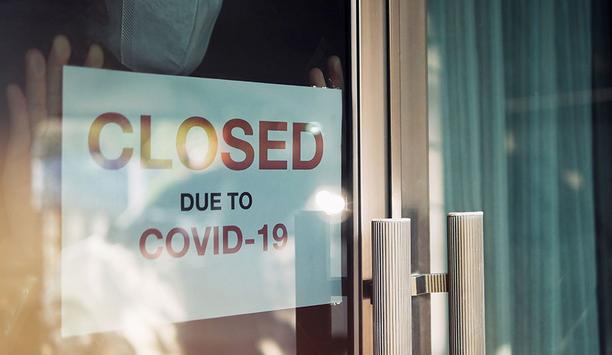 Securing Your Business While Working Remotely
It's a very common purchase for people to seek a smart security camera to remotely link them to their home while at work. Now the emphasis has shifted, with a lot more people working from home, business owners should consider a surveillance device to deter would-be thieves, protecting valuable equipment crucial for businesses to operate successfully. A robust security camera setup can aid existing security staff, and give business owners peace of mind out of hours. According to a recent report, police forces are having to carry out extra night patrols in empty city and town centers, as burglars target shops, pubs and other commercial premises during the pandemic. During these unprecedented times, investing in a video security system can save you and your business money – and in more than one way. In addition to preventing loss of property from inside, surveillance cameras also prevent acts of theft and vandalism by outside individuals However, technology, improved cellphone connectivity, apps, and cloud technologies has changed the security market and made it easy for anyone to set up a surveillance ecosystem with easy installation and constant round the clock, cloud monitoring. Plus, you can access footage from anywhere in the world via devices and apps – just in case you have to skip the country! The best cameras for SMBs Most good cameras have the much same functionality: excellent video and audio capabilities, remote access and programming, motion and sound detection, and the ability to capture still or video images and audio and save the data to the Cloud. But the burning question is, when you're trying to find a need in a haystack, what will work best for a small to medium sized business? A robust security camera setup can aid existing security staff, and give business owners peace of mind out of hours Now you can buy cameras that come packed with features such as integrated night vision, 1080p resolution, microSD card slot for local recording, two-way audio functionality as well as the latest latest 128bit encryption. They also have wide-angle lenses allowing users to see more of their office with a single camera, and some come with free, intelligent AI-Based motion detection. The AI gives users more choices on what is captured by the camera and when they should be alerted. Users can specify what types of motion they would like to detect, such as an intruder as opposed to a dog, an object crossing a defined boundary or into a specific area. They can also define multiple zones, alerting them immediately when movement is detected in particular areas. Easy installation is crucial These security cameras should also be easy enough to install and use that you don't need to fork out for expensive expert installation, and many can work with existing CCTV and CCTV DVR systems you may already have set-up. Many of the business security cameras are Wi-Fi enabled and come with their own apps, so you can view footage on your smartphone or tablet, no matter where you are in the world. It means you don't need to pay for a security team to watch the footage at all times (though if you can afford it, that won't hurt), and you can store your videos locally with an NVR on a HD, in the cloud with mydlink or do both with a hybrid NVR/cloud recorder. The apps use Rich Notifications which send a push notification with snapshot to the mobile device the moment activity is detected. Users can react immediately without the need to log into the app by accessing the camera's live view or calling one of two pre-assigned contacts with a single tap. Any motion-triggered recordings can be saved in the cloud, or locally on a microSD card. Indoor, Outdoor or both? Indoor cameras can be smaller, more lightweight and are usually less intrusive than bulkier outdoor cameras The primary distinction between indoor and outdoor security cameras is the types of external factors each camera has to be able to withstand. While both types of cameras usually come in similar styles and with comparable features, outdoor cameras need to be able to contend with all types of weather and varying light conditions. Outdoor cameras are also more vulnerable to being tampered with, so they are typically made of more durable materials, like metal, and may be heavier or even housed in a casing in order to discourage easy removal. Indoor cameras can be smaller, more lightweight and are usually less intrusive than bulkier outdoor cameras. Both indoor and outdoor cameras utilize features like infrared, allowing for clear pictures in low light conditions and easy transitions when there is a sudden change in light-changing automatically from color images in bright light to black and white when it gets darker. When doing your research, features to look out for include: Wide angle lens for optimum room view or full view of the front of your property Full HD 1080p at 30fps ONVIF compatible - Open Network Video Interface Forum - The forum aims to standardize how IP products within the video surveillance industry communicate with each other. Night vision - look at length of the night vision - 5m is about right Your options will depend on your budget and specific needs, but the above features are a great start when you come to buy.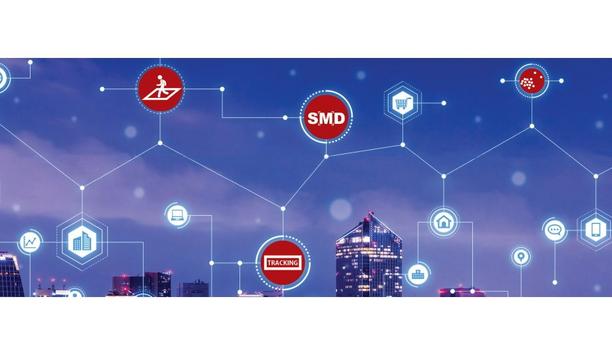 Dahua Technology's WizSense And WizMind Simplifies The Selecting Process For Specific Analytics Demands
Dahua Technology, a renowned, video-centric provider of smart IoT solutions, announced a major rebranding to reflect the company's growth and evolution within the North American video surveillance market. WizSense (pronounced "Wise Sense"), Simplified Analytics for Accurate Results, and WizMind (pronounced "Wise Mind"), Advanced Analytics for Ultimate Performance, will be sub-categories under Dahua's Analytics+ umbrella. Each line encompasses existing product lines as well as new product offerings. "With this launch, we are unifying our products under two new product categories, WizSense and WizMind, to align with new and existing customer's needs in finding solutions faster," remarked Jennifer Hackenburg, Senior Product Marketing Manager of Dahua Technology USA. Video surveillance solutions The rebranding includes a top-to-bottom implementation of the WizSense and WizMind product lines. Changes will be reflected throughout the company's website including the product search tool filter, datasheets, product boxes and communications. Dahua's new brand assets include a full quick guide highlighting all products from each segment, a new website landing page and other visual communications to convey Dahua solutions in an understandable way. WizSense, the more foundational of the two categories, offers simplified analytics for accurate results The recategorization is designed to help security dealers and integrators more easily identify which video surveillance solutions are better suited for small installations versus advanced enterprise applications. WizSense, the more foundational of the two categories, offers simplified analytics for accurate results. Smart motion detection Basic enough to meet the needs of most users, WizSense products have an AI chip that delivers features like smart motion detection, perimeter protection, and active alarm for protecting what matters most. Other analytics allow for instant alerts, quick target searches after an event, and maximized storage with Dahua's Smart H.264/H.265+ codecs. The WizSense portfolio includes 4MP and 5MP bullet, dome, wedge and eyeball cameras that were formerly part of Dahua's Lite series and that offer Starlight Technology, True WDR, Smart IR illumination and IP67 housing. Also in the WizSense family are 2MP and 4MP PTZs formerly from Dahua's Pro series, as well as new cost-effective thermal cameras. Compatible with the WizSense collection are NVR and Penta-brid recorders with 2TB, 4TB, 6TB, and 8TB options. Human temperature monitoring WizMind offers advanced analytics for ultimate performance. This high-end analytics line - with a powerful AI chip and renowned deep learning algorithms - gives users privacy protection, video metadata, highly accurate people counting, heat mapping, smart tracking and non-contact human temperature monitoring . WizMind is designed to meet the requirements of high-end vertical markets with in-depth demands, such as finance, retail, stadiums, energy, refineries, and transportation. WizMind cameras consist of formerly-Pro-series 4MP bullet and eyeball cameras, 4MP and 5MP dome cameras, and cameras built for specialized applications, such as 5MP and 12MP Fisheye cameras, multi-sensors, thermal cameras and PTZs. Compatible NVR and Penta-brid recorders come in 4TB, 8TB, and 10TB models. Thermal temperature monitoring solutions These solutions should not be solely used to diagnose or exclude a diagnosis of COVID-19 or any other disease "WizSense and WizMind technologies both take security further by providing advanced analytics that provide deeper insights, increased accuracy, and time saving alerts," said Hackenburg. "By offering this new streamlined branding, it is easier than ever for dealers to find the line of technology that will include the level of analytics needed for their installation." Dahua's thermal solutions, including the SafetyTemp Thermal Temperature Station, the Thermal Temperature Monitoring Solution, and the Handheld Thermal Temperature Monitoring Device, are not FDA-cleared or approved. These solutions should not be solely or primarily used to diagnose or exclude a diagnosis of COVID-19 or any other disease. Telethermographic temperature measurement Elevated body temperature in the context of use should be confirmed with secondary evaluation methods (e.g., an NCIT or clinical grade contact thermometer). Public health officials, through their experience with the solutions in the particular environment of use, should determine the significance of any fever or elevated temperature based on the skin telethermographic temperature measurement. The solutions should be used to measure only one subject's temperature at a time. Visible thermal patterns are only intended for locating the points from which to extract the thermal measurement.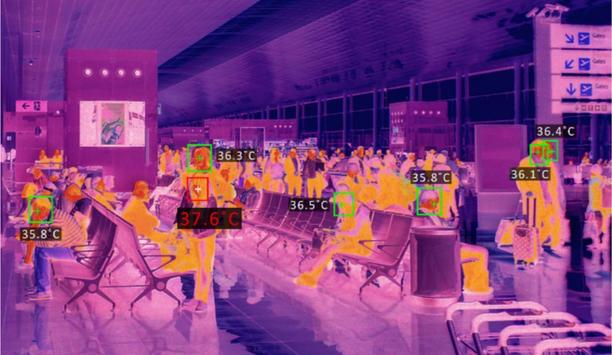 How Can Thermal Cameras Be Used Effectively for Fever Detection?
The COVID-19 global pandemic continues, and more and more companies are looking for ways to continue (or resume) operations while minimizing the coronavirus's negative impact on their workforce, or potentially contributing to disease spread among the wider population. Thermal cameras have been proposed as a solution to screen individuals for elevated body temperature since the beginning of the pandemic. However, the technology has its detractors, and there are regulatory questions. We asked this week's Expert Panel Roundtable: How can thermal cameras be used effectively for fever detection to screen for infectious diseases?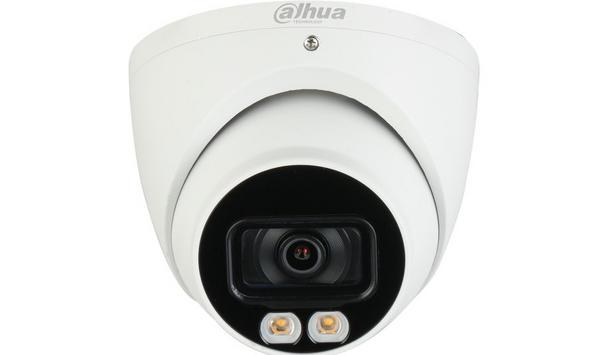 Dahua Releases White-Light LED Night Color Technology With Ultra-Starlight Image Sensor
Dahua Technology, a video-centric, provider of smart IoT solutions, offers a wealth of low-light technology for surveillance in dark or nighttime environments. The latest addition to their wide-ranging line of security cameras for the Dahua USA market is White-light LED Night Color technology. Dahua Technology USA boasts several different low-light camera models to meet a variety of needs in environments with very low ambient light. Each camera incorporates an ultra-Starlight image sensor, which has a set of optical features to balance light throughout the scene and improve the clarity of the image. Low-light cameras also utilize Smart Image Signal Processing (ISP). Extracting useful information "Smart ISP converts an image into digital form while performing operations that enhance the image and extract useful information. It lets the camera identify and correct imperfections caused by the lens, color filter, or sensor," explained Jennifer Hackenburg, senior product marketing manager at Dahua Technology USA. Dahua's flagship low-light standard, Starlight technology, employs large apertures (maximum f/1.6), in addition to the sensors and Smart ISP described above, to balance light throughout the scene. Together, these technologies let Starlight cameras produce richly colored, identification-level images without distortion in illumination of 0.004 to 0.009 lux. Starlight cameras have infrared (IR) cut filters that switch to black and white mode when the camera senses that insufficient light is available to reproduce good color images. When night mode is triggered, the filter disengages, allowing IR as well as visible illumination to reach the image sensor. Achromatic large aperture lens Night Color does not require a True Day Night IR cut filter; instead it uses a high-performance sensor and ISP The latest advancement in light sensitivity is Night Color technology. Night Color cameras use high-performance image sensors that generate exceptional color images long after an IR camera would have converted to a black and white image. Night Color does not require a True Day Night IR cut filter; instead it uses a high-performance sensor and ISP, as well as an achromatic large aperture lens, to produce crisp, clear images. This light-sensitive technology allows the camera to capture more available light, creating full-color images with high detail and contrast. Night Color requires at least 1 lux of ambient or artificial light. When a visual deterrent to crime is imperative, white-light LEDs (Light Emitting Diodes), are built into Dahua's new 4MP ePoE Night Color Network Dome Camera (N45EJ62). Real-Time perimeter protection Smart illumination, where the camera automatically activates the LEDs at low lux levels, adjusts exposure time and LED intensity to avoid overexposing the image. The camera performs Dahua's Analytics+ functions at the edge for complex, real-time perimeter protection surveillance, Smart Motion Detection, and face detection. Enhanced Power over Ethernet (ePoE) extends transmission distances up to eight times over CAT5/CAT6 cables and converts existing, coax‐based analog systems into IP systems. "Our broad portfolio of low-light cameras gives installers and end-users a variety of options to choose from, based on their individual needs," commented Hackenburg. "Whether low lux capabilities are most important, or you need advanced technology that enables full color images in near-complete darkness, Dahua helps security operators see more."
Related white papers
Security Investments Retailers Should Consider For Their 2021 Budget
Making Sense of Today's Security Camera Options
How To Get Buy-In From IT Departments On IP Video Installations