Messoa IP Network Cameras
(76)
Browse IP Network Cameras
IP Dome camera products updated recently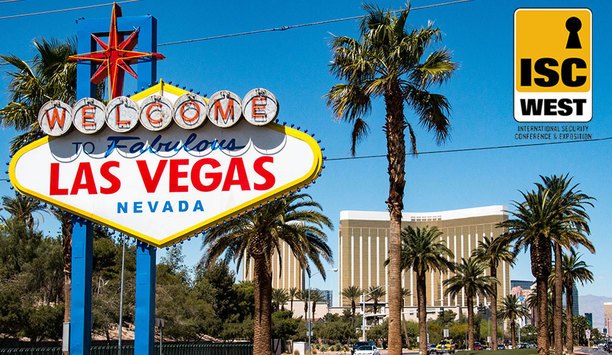 ISC West 2019: What's New In Physical Security's Biggest Global Tradeshow?
ISC West continues to innovate and adapt to the changing needs of the security marketplace. In 2019, there will be 200 new exhibitors, 100 new speakers and an expanding mix of attendees that includes more end users and international attendees. The International Security Conference & Exposition (ISC West) will be held April 10-12 at the Sands Expo in Las Vegas. Among the more than 200 new exhibitors on the show floor will be Dell Technologies, Resideo, SAST (a Bosch IoT startup), Belkin International, NetApp, Lenovo, Kingston Technology and many others. The event continues to see more and more solutions in the area of IoT/connected security, a surge in barrier/bollards exhibitors, an increased number of start-up companies, and an emphasis this year on stadium/major events security. Plus, the new exhibit area of ISC West, Venetian Ballroom, will include a mix of solutions from mid-sized domestic and international companies, and is the home of the Emerging Technology Zone – back for its second year with 50-plus start-up companies expected. The International Security Conference & Exposition (ISC West) will be held April 10-12 at the Sands Expo in Las Vegas "ISC West is no longer just about video cameras, access control systems and alarms," says Will Wise, Group Vice President, Security Portfolio for Reed Exhibitions, which produces and manages ISC West. Embracing and stimulating the market dynamic of comprehensive security for a safer, connected world, solutions on display at the show reflect convergence across physical security, IT (information technology) and OT (operational technology). The ISC West expo floor includes specialized featured areas such Connected Home, Public Safety & Security, Connected Security, Unmanned Security Expo and the Emerging Technology Zone. Plus, complimentary education sessions in the Unmanned Security Expo theatre will include topics such as drones, counter-drone solutions, ground robotics and regulations/policies that support autonomous technology. This year's event will feature more than 1,000 products and brands covering everything from video surveillance, access control and alarms/alerts, to IoT, IT/cybersecurity convergence, AI, embedded systems, drones and robotics, smart homes, smart cities, public safety and more. The ISC West expo floor includes specialized featured areas such Connected Home and the Emerging Technology Zone Elevating the Keynote Series Over the past few years, ISC West has elevated its Keynote Series (open to all attendee types) to include more speakers and dynamic content covering relevant topics. Attendees should be sure to head to the Keynote room Wednesday and Thursday mornings at 8:30 a.m. before the expo floor opens at 10 a.m. Relating to attendance, ISC West continues to diversify and grow the attendee universe by attracting additional enterprise government end-users across physical and IT/OT responsibilities. The show also continues to attract and grow the channel audience, and there will be an increasing number of International attendees. "Years ago, ISC West was known exclusively as a dealer/integrator/installer show, but not anymore," says Wise. "Today, the demographic mix continues to evolve as the event diversifies its product and educational offerings, embracing the current market reality of collaboration among integrators/dealers/installers, end-user decision-makers, and public safety and security professionals." When planning for the show, be sure to view the list of special events and take advantage of the additional connection-making opportunities Within the SIA Education@ISC West conference program, there are over 100 new speakers. Through ISC West's strong partnership with the Security Industry Association (SIA, the Premier Sponsor of ISC), the SIA Education@ISC West program has expanded and become increasingly dynamic and diverse over the last three years. In addition, ISC West and SIA are hosting a Women in Security breakfast on Friday morning April 12th. Women in Security is a new track for the education program. "Our attendance data reflects the demand for a mix of physical security integrator and end-user content, a balance of technical and management/strategic topics, and diverse topics incorporating IoT and cybersecurity/physical security convergence, and analytics expertise," says Wise. "Last year was a record year for conference program attendance, and 2019 will yet again set new benchmarks." Mobile apps, information desks and ease of registration ISC West is also focusing on the attendee experience. Need advice on what exhibitors are a fit for your business needs and interests? The Information Desk adjacent to the main expo entrance will provide customized recommendations based on the information attendees provided during the registration process. Attendees can download the official ISC West mobile app and create a MyShow account through the ISC West website Attendees can download the official ISC West mobile app and create a MyShow account through the ISC West website to research exhibitors and product categories, receive exhibitor recommendations that best fit business needs, review complimentary educational opportunities as well as 85-plus sessions from the paid SIA Education@ISC program. There are many networking opportunities being offered at the show this year. When planning for the show, be sure to view the list of special events and take advantage of the additional connection-making opportunities. Whether attendees want to network with peers or customers at an awards ceremony (Sammy Awards, Fast 50, New Product Showcase Awards), Charity event (AIREF Golf Classic, Mission 500 Security 5K-2K Run/Walk), or an industry party (SIA Market Leaders Reception, ISC West Customer Appreciation Party at Tao), there are a variety of special events offered, all designed to help you make new connections. Make sure to check out the ISC West website for all the Special Events taking place at ISC West.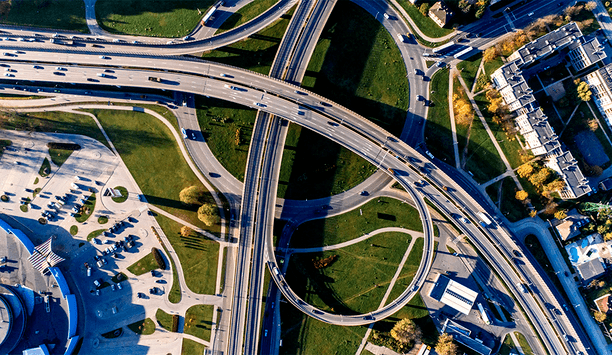 Live-streaming Mobile Surveillance Takes Cameras To The Action
Video surveillance across the world is growing exponentially and its major application is in both public safety and law enforcement. Traditionally, it has been fixed surveillance where cameras provide live streams from fixed cameras situated in what is considered strategic locations. But they are limited in what they can see given by their very definition of being "fixed". The future of video surveillance includes the deployment of more mobile video surveillance with the benefits it offers. Instead of fixed cameras, this is the ability to live stream from mobile devices on the move such as body-worn cams, drones, motorbikes, cars, helicopters and in some cases, even dogs!Sending drones into the air, for example for missing people or rescue missions, is much more cost-effective than deploying helicopters Advantages Of Mobile Surveillance The advantage of mobile surveillance is that the camera can go to where the action is, rather than relying on the action going to where the camera is. Also, sending drones into the air, for example for missing people or rescue missions, is much more cost-effective than deploying helicopters. The ability to live stream video from cars and helicopters in high-speed pursuits can be used to take some of the operational issues from the first responders on the ground and share that "life and death" responsibility with the operational team leaders back in the command center. This allows the first responders in the pursuit vehicle to focus on minimizing risk while staying in close proximity of the fleeing vehicle, with direction from a higher authority who can see for themselves in real time the issues that are being experienced, and direct accordingly. In addition to showing video live stream from a pursuit car or motorcycle, by using inbuilt GPS tracking, the video can be displayed on a map in real time, allowing a command chief to better utilize additional resource and where to deploy them, through the use of displaying mapping information with real time video feed. It allows police chiefs to make better informed decisions in highly-charged environments. The 4G phone network can now be used with compressed video to live stream cost effectively Application in emergency situations The same is true of first responders in many different emergency situations. Mobile surveillance opens up a new area of efficiencies that previously was impossible to achieve. For example, special operations can wear action body-worn cameras when doing raids, fire departments can live stream from emergency situations with both thermal and daylight cameras, and paramedics can send video streams back to hospitals allowing doctors to remotely diagnose and prepare themselves for when patients arrive at the hospital. How can special operations and emergency first responders live stream video from a mobile camera with the issues of weight, reliability and picture-quality being considered? H265 Mobile Video Compression Law enforcement insists on secure transmissions, and it is possible to encrypt video to the highest level of security available in the public domain The 4G phone network can now be used with compressed video to live stream cost effectively. The issue of course is that 4G is not always reliable. Soliton Systems has mitigated this risk of low mobile quality in certain areas, by building an H265 mobile video compression device that can use multiple SIM cards from different cellular providers simultaneously. H265 is the latest compression technique for video, that is 50% more effective than conventional H264, and coupling this with using multiple "bonded" SIM cards provides a highly reliable connection for live-streaming high-quality HD video. The 400-gram device with an internal battery can be connected to a small action cam, and can live-stream simultaneously over at least three different cellular providers, back to a command center. Latency is typically less than a second, and new advance improvements are looking to reduce that latency further. Encrypted Video Transmission What about security? Law enforcement insists on secure transmissions, and it is possible to encrypt video to the highest level of security available in the public domain, i.e. AES256.What about integration into existing video infrastructure at the command center? It is not untypical for a police force to have an existing video management system (VMS) at their command center such as Milestone System's Xprotect. The Soliton range of products are ONVIF-compliant, a standard used by video surveillance cameras for interoperability, allowing cameras and video devices that are ONVIF-compliant to simply "plug&play" into existing video management systems. These mobile transmitters are deployed with law enforcement and first responders across the globe. Their ability to provide secure, full HD quality and highly-reliable video streaming within a small unit, and to enable it to be integrated into the current eco-system that is already installed at the receiving end, has made them a favorite choice with many companies and government agencies.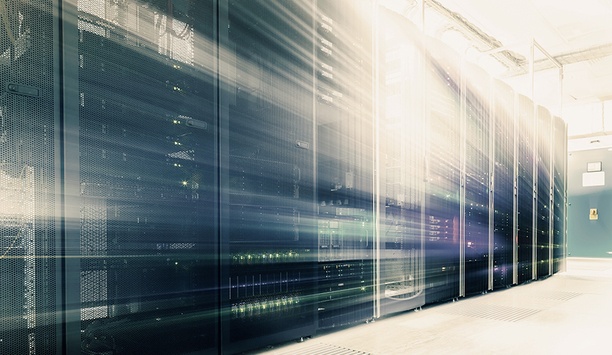 Impact Of Sophisticated IT Technologies On The Security Market
Over the course of the past few months, I have discussed a myriad of topics, from Big Data, the Internet of Things and emerging video surveillance-use cases, to analytics, storage complexities and IT technologies like virtualization and hyperconverged infrastructure (HCI). All of these trends have a significant effect on the security market, and in April they were highlighted in spades at ISC West. It's great to talk about these trends but it's far better to see how they are being leveraged in real-world applications. That's really where we can all see the true value of new solutions and concepts. We're lucky enough to work with some leading organizations that want others to benefit from their experience and I'm happy to have the opportunity to share two of these applications with you. Protecting Educational Facilities UCF has adopted advancements in technology, particularly video surveillance solutions, to help ensure stronger security on campus Educational institutions face an increasingly complex risk environment. Recent high-profile incidents emphasize these risks and magnify the vulnerabilities that educational facilities face. These incidents have led to more public demand for improved security solutions across campuses. The primary mission of these organizations is to deliver quality education to students, and they face the challenge of balancing between a highly secure facility and one that supports open interaction. The University of Central Florida is no different. This organization, one of the largest universities in the country, has adopted advancements in technology, particularly video surveillance solutions, to help ensure stronger security on campus. Active Shooter Incidents In March 2013, UCF faced an active shooter situation in which a former student planned to pull the fire alarm in a residence hall and then attack his classmates as the building was evacuated. However, the shooter's gun jammed, and as officers were closing in on the gunman, he took his own life. During the university's response to the incident, accessibility to critical video data was a major issue. Educational institutions face an increasingly complex risk environment UCF had cameras in the area where the incident took place, but first responders had no way of viewing the footage without being at the physical location of the video recorder. At the time, UCF had a wide variety of standalone systems in place, including non-integrated video surveillance, access control and intrusion systems. As a result, there was no way to centralize video management, viewing and analysis. Upgrading From Analog Systems Altogether, its security system consisted of older analog platforms that were reaching end of life, 58 standalone servers, 12,000 access points and a wide variety of DVRs — all being managed in a siloed manner. UCF needed a solution that would allow officials to centralize system management, store video data more effectively and reliably, and enable the security team to deliver situational awareness to responders when needed. Security leaders sought a way to further modernize its security, surveillance, access control and IT infrastructure The university deployed an HCI solution, one that is optimized for demanding, data-intensive workloads like video surveillance. Using standard off-the-shelf server hardware, the system aggregates the storage and compute resources from multiple servers into a single unified pool that all cameras can access, which maximizes performance and storage capacity utilization. The platform also hosts the university's video management solution, which serves as a centralized source to manage video and effectively protect its security data. Because of the growing demand for video across UCF's campuses — for both safety and business purposes — the HCI solution's ability to eliminate the opportunity for data loss and easily scale were key components in its selection. Protecting Air Travel And Airports In 2012, Charleston International Airport embarked on an ambitious upgrade project dubbed the Terminal Redevelopment and Improvement Program. The $200 million initiative was designed to modernize and expand the facility to meet increased passenger demand. While the aesthetics and amenities of the airport were under construction, security leaders sought a way to further modernize its security, surveillance, access control and IT infrastructure. The IT and security teams needed to address the challenges of their existing standalone server environment, which included siloed systems, management complexity and high administrative and equipment costs. Charleston International Airport embarked on an ambitious upgrade project dubbed the Terminal Redevelopment and Improvement Program Considering the high value of the airport's video, security and IT data, it required a solution that could deliver reliable data protection, system resiliency and fault tolerance. The airport is required to store video for 30 days, but it seeks to expand its retention time to 60 days. Therefore, technology that can scale simply was key in the selection process. Storage System Updates It also required a storage platform that could manage the demanding and write-intensive nature of its nearly 250 IP surveillance cameras — a challenging task for traditional video recorders. The airport deployed HCI appliances to better manage captured video data and expand its archive capability for video surveillance. Users rely on video to validate whether something did or did not happen - and this is essential in airports HCI surveillance solutions are designed to provide industry-leading resiliency. Even if multiple hardware failures occur, including an entire appliance, video management servers will remain online and recording, and any previously recorded video will continue to be protected and accessible. Reducing Expenses And Costs The solution also reduced total cost of operations by consolidating servers, storage and client workstations into one enterprise-class solution that is easily managed from a single user interface, without the need for specialized IT skills. These use cases demonstrate the value emerging technologies bring to these types of modern environments. And they show that solutions like HCI are no longer simply much-talked about technology trends. Video, IT and security data is critical to organizations of all types and they need to ensure their investment in capturing this data is protected. From a security standpoint, users rely on video to validate whether something did or did not happen. If that video data isn't protected, they lose a very valuable investigative tool. That isn't an option in today's complex environment. That's is why it is paramount to understand how new technologies can help expand current capabilities and evolve security operations. This can't be left to chance. Digital Watchdog DW Spectrum IPVMS V2.5 Video Management Software Adds New Storage And Performance Features
Digital Watchdog (DW™), the industry leader in digital recorders, surveillance cameras and related management software, announces the release of the latest update for DW Spectrum™ IPVMS. The new v2.5 software adds powerful new features including a bookmarks engine and storage backup, performance improvements and improved support for multi-sensor cameras. Easy Approach To HD Surveillance DW Spectrum IPVMS is an elegantly easy cutting-edge approach to HD surveillance, addressing the primary obstacles and limitations of managing enterprise-level HD video while offering the lowest total cost of deployment and ownership of any solution on the market. The software offers advanced search features to help you quickly find incidents or instantly review an exact date and time. The software is cross-platform, installs quickly and provides instant network mapping and discovery to start viewing your entire security system in minutes. DW Spectrum IPVMS is a perfect solution for any application that requires ease, speed, efficiency, and unprecedented image quality. "With the timely release of DW Spectrum 2.5, it continues to deliver unprecedented return on investment without the need for an annual maintenance agreement." said Patrick Kelley, Director of IP Sales – North America, Digital Watchdog. "These new features are seamlessly incorporated into the DW Spectrum user interface, providing a dramatically easier user experience for all user levels than any other video management solution on the market." DW Spectrum™ IPVMS Features: New Mobile Apps - Brand new cross-platform mobile apps for iOS and Android with better performance, revamped design and consistent user experience across both Apple iOS and Google Android devices. Bookmarks - Users can create bookmarks for specific segments of archived video with names, descriptions, and tags either manually or via the Rules & Events engine. Storage Backup - Users can now set up scheduled or real-time archive backup of high-res, low-res, or all streams from selected cameras to local, NAS, or even cloud-based storage locations (e.g. ftp sites, Amazon Prime Storage, etc). PTZ Preset as an Action - Users can now set up rules to trigger a PTZ preset as an action (e.g. create a motion event on a fixed camera that triggers the PTZ to look at the spot where motion occurred). Alarm Layout - allows users to set display-camera-on-Alarm-Layout as an action (aka pop-up video on alarm). Live Video Text Overlay - allows users to create custom text overlays-as-an-action (including Generic Event API). New Device Support: Axis F44 Main Unit Axis Q6000E panoramic camera ACTi V23 4 Channel Encoder (with I/O Support) Messoa IP Cameras (with I/O Support) Hikvision DS-6704HFI 4 Channel Video Server Implemented "Advanced" Settings for DWC-BVI2IR cameras Improved support for DWC-PZV2M72T cameras Vista VK2-1080XVRDPTPMF camera now mapped for advanced PTZ Arecont RTSP camera support implemented Digital I/O support for Arecont cameras implemented Improvements To Management Software: Added "Connect" button to the "Test" dialog during dialog Updated viewing cell icons and improved styling for "info" data Calendar widget can now be pinned Added layout background support for video wall Transcoding is now enabled by default for video export from multi-sensor cameras (e.g. DWC-PZV2M72T) Added warning before export if export will result in video downscaling (applies only to very high resolution or multi-sensor cameras) "Timeline mode" renamed to "Time Mode". Change can be seen in timeline, timestamps in Event Logs, Audit Trail and Bookmark Log Added ability to sort Alarm/Event Rules by any column Improved "Server Settings" and "System Administration" dialogs - now changes can be applied without closing dialog Storage Analytics improvement - storage utilised by deleted/moved out cameras is displayed separately Storage usage optimisations and improvements Improved time synchronization mechanism between Servers Improved error messages for some cases of push updates failure "Free Storage Space" is increased from 5Gb to 50Gb for NAS Server SSL can now be disabled API documentation is improved and extended General Server stability improvements based on anonymous usage and crash statistics MESSOA Technologies Launches Industry's First 3-megapixel IR Bullet LPR/ANPR Network Camera
MESSOA Technologies Inc. recently announced the launch of the LPR606, the industry's first 3-megapixel IR Bullet LPR/ANPR network camera. The newest addition to MESSOA's existing IP traffic camera lineup was specifically engineered for overview and access control LPR applications at car parks, toll booths, gated communities, and a variety of low-speed environments. Designed with access control in mind, the LPR606 is ideal for applications of capturing vehicles with reflective license plates traveling at moderate speeds up to 60km/h. The 3MP resolution of the LPR606 allows for a much wider view and more details compared to VGA, covering up to 2 traffic lanes with just a single camera. Not only does it reduce the total cost of ownership, the camera delivers much enhanced image quality, which ensures plate recognition results are up to the high standards. The LPR606 is equipped with a 30m IR LED unit that generates adequate, even illumination needed for the high megapixel images at difficult lighting conditions. Thanks to MESSOA's low light expertise and the camera's LPR-oriented specifications, such as configurable shutter speed, iris, and illumination control, the LPR606 is able to deliver unparalleled imaging performance that yields superior LPR rates. Deployment-wise, the 3-axis cable management bracket and external lens adjustment significantly facilitates installation of this outdoor-ready LPR/ANPR camera. "We are excited to be the first one to provide a 3MP IP LPR camera to the market," said Ervin Wang, Sales Director of MESSOA. "LPR application is becoming a more prevalent segment in video surveillance. It is vital to use cameras that are specifically designed for LPR and can offer reliably accurate capture at all times. The LPR606 is a revolutionizing solution that advances fixed LPR to a new IP era." The LPR606 is duly compliant with the latest ONVIF standards and can be fully integrated with major LPR/ANPR platforms, such as Milestone and Genetec. It also comes with the SDK tool for easy integration with other 3rd party software. The LPR606 is available for sample orders now and scheduled for shipment in February.

MESSOA and NUUO to jointly showcase video management solutions at ISC East 2013
The collaborated display will show enhanced image quality and system versatility MESSOA Technologies Inc. will be teaming up with NUUO to make its debut appearance at the upcoming ISC East on November 20 in New York City, USA. The two long-term partners together will showcase intelligent video management solutions that combine superior image quality and system versatility for various applications in front of the crowd. Through the ONVIF open-platform standards and SDK integrations, the NUUO NVR and software, ranging from the Titan Series to the NVRSolo Series, are seamlessly interoperated with MESSOA IP cameras, which include the following models: The PRO Series, 2MP models featuring superior HDTV video quality up to 30fps with H.264 codec support 5MP models delivering maximum detail for large covered areas Traffic cameras, such as 2MP LPR network camera NCH517 and CatchAll Technology embedded SCR505 The NIC900 Series Speed Dome, such as NIC990 featuring 1080p, 20X optical zoom, and WDR capability These models, featuring superior HDTV video quality and low light performance, will be showcased at the stand along with live demonstration. The collaborated display will show customers how they could benefit from the enhanced image quality and the system versatility provided by the two leading brands. Join us in the Big Apple where our sale representatives will be available for discussions on the stand. The NUUO-MESSOA booth will be located at Stand No. 301 in the brand new venue of Javits Center.
Featured white papers
The Security Behind Financial Security
Download
Nine Ways To Make Your Retail Security System Work Harder
Download
Financial Institutions Require Future-Ready Physical Security Technologies
Download