Yale Electronic Locks
(14)
Electronic lock system products updated recently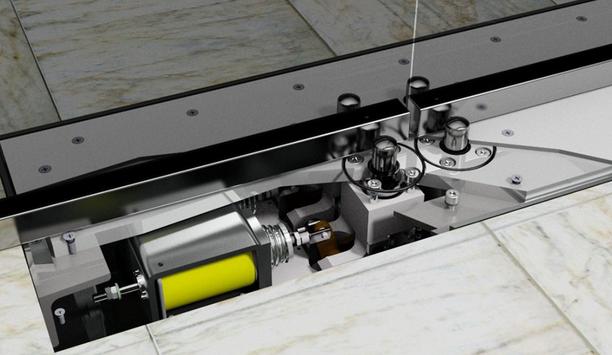 Moving to Sophisticated Electric Locking
In part one of this feature, we introduced the shotbolt – a solenoid actuator – as the workhorse at the heart of most straightforward electric locking systems. Shotbolts remain at the core of most sophisticated electric locking solutions as well. But they are supplemented by materials and technologies that provide characteristics suited to specialist security applications. Here we look at some more demanding electric locking applications and contemporary solutions. Preventing forced entry Where the end of the shotbolt is accessible, the electric holding force can be overcome by physical force. That's why anti-jacking technology is now a frequent feature of contemporary electric solenoid lock actuators. Anti-jacking, dead-locking or 'bloc' technology (the latter patented by MSL) is inherent to the way the locking assembly is designed to suit the requirements of the end application. The patented bloc anti-jacking system is highly effective and incorporated into many MSL shotbolts deployed in electric locking applications. The bloc technology uses a ring of steel balls in a shaped internal housing to physically jam the actuated bolt in place. A range of marine locks is widely used on Superyachts for rapid lockdown security from the helm Real life applications for MSL anti-jacking and bloc-equipped shotbolts include installation in the back of supermarket trucks to secure the roller shutter. Once locked from the cab, or remotely using radio technology, these shutters cannot be forced open by anyone with 'undesirable intentions' armed with a jemmy. A range of marine locks is widely used on Superyachts for rapid lockdown security from the helm. While anti-jacking features are an option on these shotbolts, consideration was given to the construction materials to provide durability in saltwater environments. Marine locks use corrosion-proof stainless steel, which is also highly polished to be aesthetically pleasing to suit the prestigious nature of the vessel while hiding the innovative technology that prevents the lock being forced open by intruders who may board the craft. Rotary and proportional solenoids sound unlikely but are now common A less obvious example of integrated technology to prevent forced override is a floor lock. This lock assembly is mounted beneath the floor with round-top stainless-steel bolts that project upwards when actuated. They are designed to lock all-glass doors and are arguably the only discreet and attractive way to lock glass doors securely. In a prestigious installation at a historic entranceway in Edinburgh University, the floor locks are remotely controlled from an emergency button behind the reception desk. They act on twin sets of glass doors to quickly allow the doors to close and then lock them closed with another set of subfloor locks. No amount of stamping on or hitting the 15mm protruding bolt pin will cause it to yield, thus preventing intruders from entering. Or leaving! Explosion proofing In many environments, electric locking technology must be ATEX certified to mitigate any risk of explosion. For example, remote electric locking is used widely on oil and gas rigs for stringent access control, general security and for emergency shutter release in the event of fire. It's also used across many industrial sectors where explosion risks exist, including flour milling, In many environments, electric locking technology must be ATEX certified to mitigate any risk of explosionpowder producers, paint manufacture, etc. This adds a new dimension to the actuator design, demanding not only intrinsically safe electrical circuits and solenoid coils, but the careful selection of metals and materials to eliminate the chance of sparks arising from moving parts. Resilience under pressure The technology boundaries of solenoids are always being pushed. Rotary and proportional solenoids sound unlikely but are now common. More recently, while not directly related to security in the traditional sense, proportional solenoid valves for accurately controlling the flow of hydrogen and gases now exist. Magnet Schultz has an extensive and somewhat innovative new range of hydrogen valves proving popular in the energy and automotive sectors (Fig. 2-6). There's a different kind of security risk at play here when dealing with hydrogen under pressures of up to 1050 bar. Bio security Less an issue for the complexity of locking technology but more an imperative for the effectiveness of an electric lock is the frequent use of shotbolts in the bio research sector. Remote electric locking is commonplace in many bioreactor applications. Cultures being grown inside bioreactors can be undesirable agents, making 100% dependable locking of bioreactor lids essential to prevent untimely access or the unwanted escape of organisms. Again, that has proven to be topical in the current climate of recurring coronavirus outbreaks around the world. More than meets the eye In part one, I started by headlining that there's more to electric lock actuation in all manner of security applications than meets the eye and pointed out that while electric locking is among the most ubiquitous examples of everyday security, the complexity often involved and the advanced technologies deployed typically go unnoticed.Integrating the simplest linear actuator into a complex system is rarely simple For end users, that's a very good thing. But for electro-mechanical engineers designing a system, it can present a challenge. Our goal at Magnet Schultz is to provide a clearer insight into today's electric locking industry sector and the wide range of locking solutions available – from the straightforward to the specialized and sophisticated. Integrating the simplest linear actuator into a complex system is rarely simple. There's no substitute for expertise and experience, and that's what MSL offers as an outsource service to designers. One benefit afforded to those of us in the actuator industry with a very narrow but intense focus is not just understanding the advantages and limitations of solenoid technology, but the visibility of, and participation in, emerging developments in the science of electric locking. Knowing what's achievable is invaluable in every project development phase.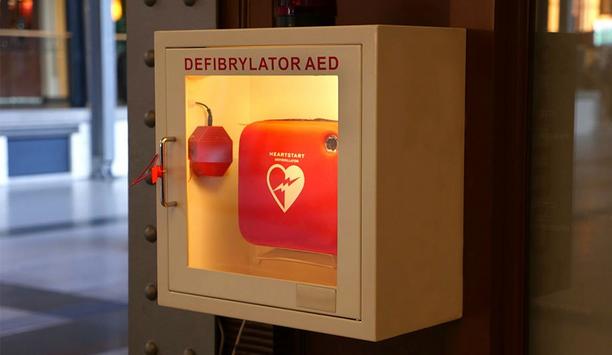 Providing Fast and Secure Access in Life-Threatening Emergencies
A defibrillator can save the life of a person suffering from cardiac arrest – but it is most effective when used in the first few minutes of the patient collapsing. Studies have shown that a shock given within the first three minutes provides the best chance of survival and even one minute of further delay can substantially lower the chances of recovering. Public Access Defibrillators (PADs) were created to allow untrained members of the public to deliver life-saving treatment in those precious minutes before an ambulance arrives. There are currently over 10,000 in the UK, located in parks, offices, high streets and sporting venues, and they are especially popular in rural communities, where ambulance response times are longer. Every second counts Over the years there has been a long-running debate as to whether PADs should be kept openly accessible or locked. Leaving them open could lead to theft, vandalism or misuse. Leaving them locked could mean that precious moments are lost waiting for a local guardian to arrive – and could even cost a life. To save as many lives as possible, it's clear that PADs need to be available 24/7, fully operational and easily accessible to users and local guardians. But there is a solution that can meet all these conditions – a lock that can protect against vandalism while providing convenient instant access when required. Life-saving solutions Over the years there has been a long-running debate as to whether PADs should be kept openly accessible or lockedDigital locks are ideal for securing PADs because they don't require a key, and anyone can be given access over the phone. In the case of a cardiac arrest, the user calls 999 and the ambulance controller provides them with a simple, easy-to-remember code. The ambulance controller can then advise them, step by step, what to do. Local guardians, who have responsibility for the PAD, can be provided with an override key to enable them to monitor and maintain the defibrillator. The PAD cabinets built by Duchy Defibrillators show exactly how this works in practice. Based in rural Cornwall, Duchy Defibrillators manufactures, supplies and installs monitored PAD cabinets. To provide public access to the defibrillators, it needed a lock that could keep its cabinets secure, make them easily accessible and withstand the stormy Cornish weather. Codelocks recommended a digital electronic lock that could operate on a standalone battery, making it especially suitable for remote areas. As well as offering flexible access, digital locks come with a range of varying options and functions to suit different applications. As Duchy Defibrillator cabinets are installed in a wide variety of locations and sometimes need to withstand outdoor exposure, it opted for a robust electronic digital lock that is both affordable and easy to set up. A digital-access revolution Using smart locks in combination with a dedicated app or portal allows operators to send time-sensitive codes to end-users The example of Duchy Defibrillators shows how digital locks can be used to keep defibrillator cabinets secure while affording instant access to users when they are needed. But the flexibility of digital locks also makes them suitable for securing property and equipment in a wide variety of situations, especially for shared and public facilities. This is why you'll increasingly see digital locks used to secure restricted areas in hospitals, schools and offices, as well as shared facilities like hotel and gym lockers, public restrooms and more. Digital locks are available for a number of specific applications, including doors, lockers and cabinets. They can range from simple mechanical locks through to more sophisticated electronic locks and state-of-the-art smart locks. Using smart locks in combination with a dedicated app or portal allows operators to send time-sensitive codes to end users – making them very popular for contactless entry and with facilities managers that need to manage access to buildings and campuses. One thing is certain – whatever your access control requirements are, there's a keyless lock solution to suit. The digital access revolution is here.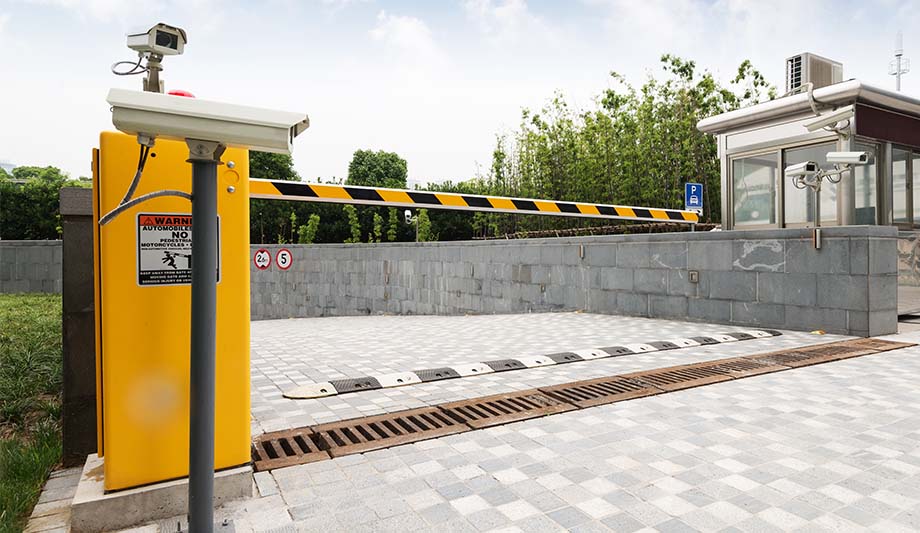 Automatic Gates: Making The Right Investment For Access Control
The experience of the COVID-19 pandemic has made us all more conscious of who is coming and going from our property. Whether it is a family home, business premises or public building, property owners want full control over access for protection and peace of mind. As a provider of access control technologies, we are seeing a growing demand for automated gates with a variety of access control systems. There are a number of considerations that buyers need to make when investing. And as an installer, there is advice that you can offer to help your clients make the right choice for their property. Here are some of the key considerations you'll need to make and discuss with your client. Whomever you buy from, you should be offered more than a simple instruction manual. Electronic locks, magnetic locks and code security In the first instance, you'll need to advise on the type of lock and access control available. Electronic locks release on the operation of the automation system to allow the gates to open. Locks are required for all non-locking (also known as reversible) operators and are recommended for any gate on a multi-user site or any gate over 2.5m. Apply the same logic to an automated gate as you would to a domestic door – for example, you wouldn't fit your front door with a lock on the same side as the hinges or a drop bolt at the hinge end of a manual gate so why dispense with this logic when the gate is automated? Electronic locks release on the operation of the automation system to allow the gates to open There are a number of locks on the market including magnetic locks, drop locks that "shoot" a bolt into the ground and side latching locks. These are all designed for external use. While the gate itself will provide physical security, the customer will want to feel in control of who enters their property, when and for what purpose. Consider access for mail and deliveries, waste disposal and visitors arriving on foot etc. There is a range of options available. Intercom systems will allow the user to vet visitors, keypad entry can allow remote access for visitors with a specific code, remote controls allow an oncoming driver to open the gates without getting out of the vehicle, and a timer control can be used to open or close the gates at certain times of the day. Vehicle detection loops can be installed discreetly under the tarmac allowing the presence of vehicles to exit the gates and prevent closing while obstructed. Sliding gates versus swinging gates There are a number of locks on the market including magnetic locks, drop locks that "shoot" a bolt into the ground and side latching locks Gates can be automated to either swing or to slide open and in the case of swinging gates, the opener may be concealed underground or gate mounted. The most suitable opener for your installation will depend on the space available and the type of gate selected. Concealed underground automation is ideal for highly ornate gates. However, where gates are fully infilled (typical of many timber designs), gate mounted openers are concealed from the front of the gate by the gate leaf and present a cost-effective option. The choice between slide and swing is largely down to space - swing gates require a clear space for their opening arc while sliding gates require space to one or both sides of the gate. Sliding gates are perhaps the best choice where the drive slopes or when drive space is limited, as they use the least space when opening. Voltage Most swing gate and sliding systems are available in 24v or 230v. The 24v systems still need 230v mains power – there is a transformer built into the 24v control panels. Deciding which voltage to use can include a combination of factors such as the material of the gates, the location of the system and the safety features you want. Concealed underground automation is ideal for highly ornate gates With wrought iron gates, the wind can pass through them whereas with fully boarded wooden gates (popular because they give full privacy) the wind has nowhere to go, so they act like sails. For commercial or industrial applications with larger entrances and a heavy gate, you may need 3 Phase 400v power (sliding gates only). Installing gate motors in confined spaces The environment in which you are fitting may well influence which gate and motor you recommend. Will it be in an exposed area which is subject to the elements? Will it be positioned on a slope? Sliding gates are perhaps the best choice where the drive slopes or when drive space is limited Installers have always faced the challenge of installing gate motors in confined spaces. When fitting a pedestrian gate, there is often limited space in which to work – potentially making an installation time consuming and technically demanding. If this is the case for you, consider a gate operator which is designed specifically for installations with limited space for maneuver. An example of this is the E5 compact gate operator. The operator is not only small but has an optional slide lever attachment designed for installations where there is extremely limited space, meaning that just 8cm of the pillar is needed for installation. What's more, improved fixing points and a simple 'hook and fasten' process means assembly is safe, quick and straight forward. Ultimately, you'll be looking for a good quality, reliable product with good service. Work with a supplier that offers more than just a manual. If they are happy to offer training, their time and advice when you buy, the chances are you'll get their support long term.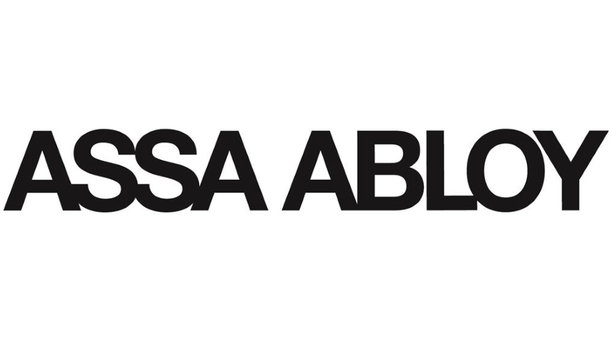 ASSA ABLOY Unveils The Latest In 'Curb-To-Core' Solutions At ISC West 2020
As SIA's 2020 Member of the Year, ASSA ABLOY's presence at ISC West 2020 will include an enhanced booth experience, showcasing a suite of new product innovations that help security professionals create access in smart and efficient ways. "Security professionals are experiencing rapid industry change, which is why ASSA ABLOY is focused on educating customers about the latest curb-to-core solutions," said Mark Duato, Executive Vice President of Aftermarket Solutions at ASSA ABLOY Opening Solutions America. "We intimately understand our customers' challenges and have built a comprehensive suite of products and services that bring them smarter, simplified and intuitive solutions to help grow their businesses." Providing Security and Access Control from Curb to Core ASSA ABLOY is a manufacturer that can provide doors, frames, mechanical and electronic access control to secure all of the openings in a myriad of facility types. Attendees will experience this broad range of solutions in a reimagined, user-friendly booth that highlights both individual products and complete, full-size door openings. Some of the latest innovations include: Building Envelope Adams Rite P8800 Pullman Rim Exit Device: This rim exit device is designed for narrow stile aluminum applications that require a life-safety exit device with a Pullman latching solution for use in retail storefronts, multi-use commercial offices, schools, medical centers and financial institutions. Norton 6300 Series Low Energy Operator: With a modular design and simple controls, this operator has a broad set of intelligent functions, such as power close, latch assist and obstruction detection to secure moderate to high traffic openings. Yale nexTouch Keypad Exit Trim: Ideal for commercial and multi-family environments, this exit trim provides the latest in keypad access with key-free convenience as an upgrade or retrofit solution. Interior Solutions Enhanced credential support across the Aperio family of wireless devices: Now offering support for mobile access via BLE (Bluetooth Low Energy) or NFC, the Aperio wireless solution provides complete flexibility for your mobile access deployments. Securitron AQL Power Series: This customizable, intelligent power supply system provides improved functionality and efficiency through remote monitoring, with the ability to power a single electrified door opening or hundreds of access points. Status Indicators: The new status indicator option for Corbin Russwin ML2000 Series and SARGENT 8200 Series mortise locks features a 180° window design providing optimized visibility for the locked/unlocked door status, enhancing the privacy and emergency preparedness needs of any facility. RITE Slide: This acoustically-rated, soft close sliding door has a modern aesthetic design, ideal for medical rooms, patient rooms, offices and hospitality. Specialty Solutions Ultra-Light UL8 Bullet Resistant Door: Using an ultra-lightweight patented core, this door is over 50% lighter than conventional bullet-resistant doors. Real-World installation The full-size door display features complete solutions, typical of what you might find in vertical markets like government, education, healthcare, retail, multi-family, deco, glass and more. These doorways offer a unique opportunity to witness a 'real-world' installation and understand the complexities of their interactions. ASSA ABLOY is again hosting their annual USO Bag Build. Attendees can stop by the booth on March 19 from 1- 4 p.m. to pack supplies for military personnel leaving for or returning from deployment, awaiting the arrival of their personal luggage. ASSA ABLOY's sister companies will also be onsite, including HID Global (booth# 11063), Alarm Controls (booth# 9077), Ameristar (booth# 9073), Abloy Security (booth# 7055) Traka (booth# 7041), August Home / Yale (booth# 32081), and LifeSafety Power (booth 14115).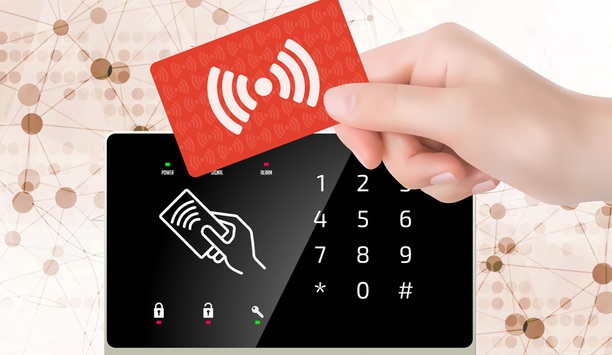 Wireless Access Control Sees Major Growth In 2016
The shift from wired to wireless access control was expected to gather pace in 2016—and that has happened. This year we at Assa Abloy surveyed a large cross-section of security professionals, seeking their insight into the changing market. Comparing our data with research we did in 2014 showed a clear trend towards wireless access control. Wireless Access Data Our 2014 survey found 23% of commercial properties using a wireless or hybrid wired/wireless access control system. By 2016, that was 29%, with 5% of premises already fully wireless. We know we're on the right track: ASSA ABLOY has invested heavily in market and product research, and we will continue. More card- and key-based wireless access control products are releasing through 2017 and beyond. We see a parallel trend in the residential market. Connected smart door locks, as part of smart homes, are becoming more high-profile, vindicating our investment in this sector. Our Yale brand has the largest range of smart door locks on the market.Efficient Security Solutions In 2016, more efficient security solutions have been right at the top of the agenda. Corporate and public sector budgets are tight, and that is likely to continue. On the commercial side, customers increasingly demand access control solutions that integrate with their current building management systems, even if those are made by different manufacturers. That's why our Aperio wireless locks, cylinders, and escutcheons are built to open standards, for example. On the domestic side, connected living is taking off Connected Living Solutions Solutions must be easy to manage with low installation and maintenance costs, which is a major benefit of wireless access control. On the domestic side, connected living is taking off. More service providers in the domestic market—from energy suppliers to telecoms and security providers—are offering smart door locks as part of connected living solutions to their customers. Access Control In 2016 Looking ahead to 2017, interoperability and compatibility will be increasingly important in commercial access control, as customers expect multiple systems to integrate seamlessly. In smart-home technologies, too: Platforms like Samsung SmartThings, the UK's O2 Home, innogy SmartHome in Germany and many others are critical to the growth of smart-home security. We also see a growing role for access control solutions in small and medium-sized businesses. Wireless access systems like our SMARTair or CLIQ Go product line make it more affordable and easier to install and run than ever. See the full coverage of 2016/2017 Review and Forecast articles here Save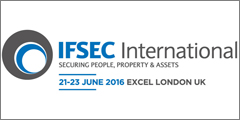 IFSEC International 2016 Celebrates Huge Visitor Numbers
IFSEC 2016 attracted 27,052 attendees, in line with the 2015 attendance IFSEC International 2016, organized by UBM EMEA, has announced another hugely successful year for Europe's largest security event, hosted from the 21st – 23rd June at ExCeL London.Volume Of Visitors IFSEC once again delivered an exceptional industry experience, attracting 27,052 attendees, in line with the 2015 attendance. The event saw a huge day one and two at IFSEC, with exhibitors overwhelmed with the sheer volume of quality visitors. Battling nature and politics on the third day, with the UK's EU Referendum and severe flooding in London, the South West and Essex severing transport links to the venue, IFSEC still managed to deliver over 7,000 visitors to exhibitor stands on day three alone.Key audiences on the IFSEC show floor saw growth this year, with an increase of the installer and integrator professions by 7% and significant international visitor participation at 34%, cementing IFSEC as the industry's chosen global security exhibition. IFSEC also grew this year through crossovers from the co-located events, FIREX, Facilities Show, Safety & Health Expo, Service Management Expo and Professional Clothing Show, with a higher interest in security this year leading to an increase of show-floor visits.Gerry Dunphy, Event Director for IFSEC & FIREX International, said: "IFSEC 2016 was another seismic experience for all concerned, a fantastic display of the very best in world class security products and solutions. The new areas this year such as Home Automation successfully showcased a whole new range of technologies available to security professionals and the Drone Zone was an absolute floor filler proving that IFSEC can always provide exciting spectacles for the visiting audience. We have already planned the main themes for 2017, so the security world should look out for further developments in home automation, smart commercial buildings, Borders & Infrastructure for senior specifiers of strategic security management and Installer World - a definitive destination for engineers and installers." "IFSEC 2016 was another seismic experience for all concerned, a fantastic display of the very best in world class security" IFSEC International was very pleased to again welcome BSIA (British Security Industry Association) as a supporter of the event. James Kelly (Chief Executive), speaking on the event, stated "BSIA is proud to promote the importance of quality as a key consideration within the security industry. IFSEC provides both security buyers and industry colleagues with access to education and thought leadership."With security technology at the heart of the IFSEC community, this year saw the audience of more than 27,000 security buyers with over 20,000 different security solutions on offer at this year's event. Key to the product offering were new launches across video surveillance, cyber, access control and integrated solutions, with new products revealed from Suprema, Canon, Avigilon and IDIS to name a few.New Areas Of Interest For the first time a complete home environment was created within IFSEC in the form of a purpose-built, smart house, sponsored by Yale. This setting, delivered by the Control4 platform, demonstrated the very latest tech for fully automating the home for safety and security measures. There were examples on show from Merit Lilin, Nest, Invixium, 2N Communications and many others, all of which integrated with Control4's network to demonstrate the fully automated functionality of Home Automation. With an enhanced focus on this year's Physical & Perimeter Protection area, IFSEC saw a growth to 22% of the audience attending to view products across perimeter protection, locking systems, safes and more. With increased security threats from terrorism, the need to protect businesses from external threats has never been greater, therefore this year's success will develop into a fuller offering on the show floor as the event moves into 2017, with a new launch, IFSEC Borders & Infrastructure.A further launch for 2016, the ARC Village, comprised of 13 exhibiting ARCs to meet the visiting installer needs. Within this first year, the attendance surpassed expectations, with over 2000 installers and integrators attending this area, designed to showcase the best in Alarm Receiving Centres, hosted in partnership with connectivity partner, CSL Dualcom. The new Drone Zone created a buzz throughout the ExCeL as people visited to see how the security world can benefit from this innovative new offering The new Drone Zone created a buzz throughout the ExCeL as people visited to see how the security world can benefit from this innovative new offering, with demonstrations expertly piloted to showcase the opportunities of this new technology to the crowds. With new legislation still being drafted and research indicating the drone market will be worth $80 billion by 2025, this new tech area showcased a unique and exciting alternative to the security industry in the future.Inspirational Speaker SeriesThe Inspirational Speaker Series continued to attract large crowds this year from across the security, safety, fire, facilities management and service management industries to the 400 capacity theater each day. Speakers were again of a very high calibre with Colonel Tim Collins OBE, Kate Adie OBE and James Cracknell OBE, sharing key insights on how they have overcome adversity and challenges in their extraordinary careers in order to achieve their goals, from everyday tasks of getting children to school before work, to overcoming traumatic events to ensure a continual strive for progress. A further hugely successful security-centric seminar program saw over 11,000 security professionals attend sessions from tactical training through to security leadership techniques, including the popular Tavcom Training Theatre.IFSEC also continued to benefit from the co-located fire, facilities, security, service management and workwear and uniform events, which as a total saw over 45,000 visitors at the ExCeL over the three days, a 4% increase on 2015. Across the series, visitors were able to benefit from meeting their needs for fleet management, fire integration, health & safety legislation, uniforms and more.IFSEC International 2017 takes place from 20th – 22nd June at ExCeL London.
Related white papers
Physical Access Control In Higher Education
Mobile Access- What You Need To Know (Part 1)
The Role Of IT In Physical Access Control