Yale Electronic Locks
(14)
Electronic lock system products updated recently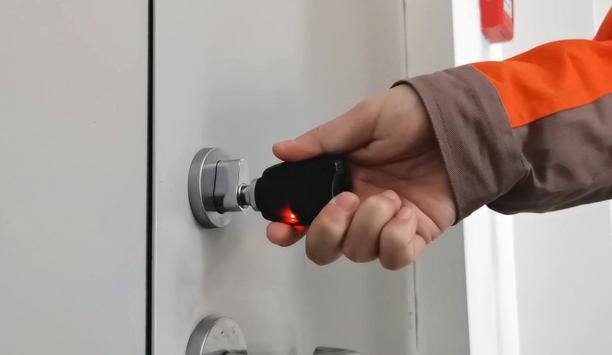 Key-Centric Access Management System: Providing The Highest Possible Levels Of Security
In daily work and life, various locks have always played the role of protecting asset safety. In different usage scenarios, the most appropriate lock must be selected to maximize benefits. In the past applications, the difficulties encountered by managers are as follows. Unlocking authority is difficult to control, unclear access records, emergency unlocking, and troublesome upgrade and installation. Through the following points, how the key-centric access management system solves such problems. Access management system The key-centric access management system, also known as intelligent passive electronic lock system, which is based on three elements: electronic keys, electronic cylinders and management software, can provide powerful and traceable access control. Each smart key is unique and cannot be copied, and in the event of loss or theft, these keys can be quickly disabled. Each smart key is unique and cannot be copied, and in the event of loss or theft, these keys can be disabledIn the process of using traditional mechanical locks, it is not difficult to find that it is quite complex to realize the access control of unlocking. The difficulty is that the keys can be copied at will, the use records are not clear, and the credibility of employees cannot be guaranteed... etc. For managers, this is a safety issue that cannot be ignored. Mechanical lock system And through the key-centric access management system, we can accurately assign access authority for each user, and set different access authority for locks in different areas. For example, we can set the XX user to have access to the archive room (A) from 10:00 on May 1, 2021 to 17:00 on June 1, 2021, within this time range. Outside this time range, there will be no unlock authority. The flexibility of the traditional mechanical lock system is insufficient. There is no clear record to determine who entered the area. It is usually a simple paper record that records the unlocking records of the employees. The authenticity and validity of the system need to be examined. In the key-centric access management system, when an employee unlocks the lock, the unlock record will be synchronized to the management terminal. Remote authorized unlocking With the key-centric access management system, remote authorized unlocking can be realized Through secondary records, managers can easily track employees and supervise employees' visits to each area. In daily work, there are often emergencies that require temporary visits to certain specific areas. If you encounter a situation where the distance is extremely long, and you don't have the key to that area, you can imagine how bad this is. The process of fetching the keys back and forth is time-consuming and laborious. With the key-centric access management system, remote authorized unlocking can be realized. You can apply for the unlocking authority through the mobile APP, or you can temporarily issue the unlocking authority for the area on the management terminal, which saves time and effort. When faced with the failure of ordinary mechanical locks to meet management needs, some managers can already think of upgrading their management system, that is, the intelligent access control system. Passive electronic locks But before making this decision, the manager will inevitably consider the various costs brought about by the upgrade, including installation costs (cable cost), learning costs, and maintenance costs. Since most of the universal intelligent access control systems on the market require wiring and power supply, the cost of transformation and upgrading is quite high for managers who have such a huge amount of engineering. The key-centric access management system is the 'gospel' for managers. Since passive electronic locks and ordinary mechanical locks have the same size, they can be directly retrofitted to existing hardware, and they can be replaced step by step simply and easily. At present, the key-centric access management system is being known and applied by more and more managers and enterprises. Application industries include, such as power utilities, water utilities, public security, telecommunication industry, transportation, etc.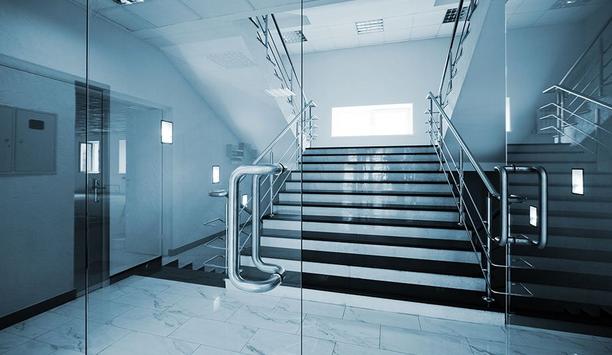 The Benefits Of Installing High Security Doors
Whenever you say the word "security" in today's world of digitalization and technology, minds immediately jump to online security. Encryption, passwords, and website security are all common areas of concern for today's security teams – so much so that we often pass over physical security installations entirely. But we shouldn't, because contrary to popular belief, security doors aren't just for banks and safes. High-security doors are deployed and used across everything from home spaces to offices, venues, communal entrances, and more – offering an extra level of safety designed to keep unwanted guests out and keep the people inside safe. In this blog, we will be uncovering some of the benefits of installing high-security doors besides the obvious – offering a high level of security. Benefits of high-security doors When you start telling someone about high-security doors, they often immediately think of thick steel doors with unbreakable locks. But modern security doors are nothing like that, with the marketplace filled with different options including ventilated louvre doors, reinforced hammer glass doors, and classic metal doors. And with each style comes a different set of benefits. 1) High-security doors keep businesses and properties safe If anything is going to put burglars off and keep your inside space safe, it's high-security doors. High-security doors not only help keep burglars away but also saves on the cost of investing in expensive home security systems With such a wide array of options on the market, from double or triple glazing through to top-level security doors for industrial properties and homes, customers can choose the weight of their door and its finish – meaning that they have a choice between making their high-security decision obvious or concealing it for the benefit of aesthetics. This not only helps keep burglars away from your home or office space and reduces the crime rate, but also saves on the cost of investing in expensive alarms and home security systems. 2) Dual purpose benefits from top-level manufacturers Modern high-security doors from retailers like Premier SSL not only provide industrial-strength but are also classed as fire doors – meaning that they keep people inside safe on two accounts. On top of that, high-security doors no longer look like the entrance to a bank – in fact, most manufacturers now work with materials that deliver an aesthetically pleasing finish that can complement your building or inside space. This means you can benefit from everything from a wood effect finish to a decorative trim and more. 3) Cut costs in Winter and Summer Managing bills at home often mean juggling the art of keeping the house cool enough in summer and warm enough in winter. On one hand, with high-security doors which are effective fire doors and are made to measure and tailored to your home, the heat and warm air inside your home are trapped inside during the winter to keep your home cozy. This helps to cut the cost of heating and ensures your family is protected during the winter months. Mesh layered security Meanwhile, for those who opt for the mesh layered security doors or Louvre doors, in summer you can keep your home or inside space cool and filled with fresh air even while the doors are closed and secured. This ensures adequate ventilation and is a popular choice with homeowners today as it cuts the cost of bills and expensive air conditioning and helps prevent issues like mold which can occur in damp spaces with little airflow. Louvre security doors also help to retain the same level of privacy as a solid door but with a high level of airflow – making them ideal for communal areas and spaces with a high footfall. 4) Keep pets and children safe A security door is enough to deter a burglar to keep your little ones and pets safe and contained inside the house A security door is enough to deter a burglar – so is certainly more than sufficient to keep your little ones and pets safe and contained inside the house. Preventing access to dangerous situations such as being outdoors on their own and entering the kitchen on their own is a benefit that many families revel in – with a range of options including the mesh-covered security doors to retain ventilation and natural light and create more of a homely feel. 5) Feeling safe and secure in your own space This one may seem obvious but it's one of the biggest benefits – feeling safe even when on your own. Security doors mean that you can rest easy in your own space, in complete control of the locking mechanism and the entry of anyone besides yourself. Most of the security doors recognized by modern standards can withstand ballistics and crowbar tampering – even those with ventilation breaks. On top of that, they have a certain degree of water tightness and resistance to wind, meaning that they also keep you safe from home or building damage. 6) Versatility The vast array of security doors on the market right now means that versatility is possible – in the way that doors are locked, the way that they look, and the additional features they provide. Many of the high-security doors we and other retailers offer also provide complete sound ventilation and are ideally suited to everything from a modern new build to something more traditional in its feel and aesthetics. Uses of security doors High-security doors are a popular addition to modern homes and office spaces, as well as communal spaces and venues As previously touched on, security doors are no longer just for banks and high-security institutes. High-security doors are a popular addition to modern homes and office spaces, as well as communal spaces and venues. The versatility presented by the locking mechanism and access tools means that users can select everything from an entry fob to a code and a traditional key as a means of getting inside. The Takeaway High-security doors are an increasingly popular solution for nurturing safety both in commercial spaces and private homes. With options from solid steel doors to louver doors, triple and double glazed doors, and fire doors available on the market for every space and with made to measure manufacturing options, it has never been easier to equip your home against intruders and keep your family or work team safe and comfortable. Best of all for the modern homeowner, high-security doors no longer create an eyesore – instead, reflecting the same design aesthetic focus as you might expect from an interior company.
Wire-Free, Mobile First And Data Rich? The Future Of Access Control Is Within Almost Anyone's Reach
The 2020s will be a wireless decade in access control, says Russell Wagstaff from ASSA ABLOY Opening Solutions EMEA. He examines the trends data, and looks beyond mobile keys to brand new security roles for the smartphone. The benefits of wire-free electronic access control are well rehearsed. They are also more relevant than ever. A wireless solution gives facility managers deeper, more flexible control over who should have access, where and when, because installing, operating and integrating them is easier and less expensive than wiring more doors. Battery powered locks Many procurement teams are now aware of these cost advantages, but perhaps not their scale. Research for an ASSA ABLOY Opening Solutions (AAOS) benchmarking exercise found installation stage to be the largest contributor to cost reduction. Comparing a typical installation of battery-powered Aperio locks versus wired locks at the same scale, the research projected an 80% saving in installers' labor costs for customers who go cable-free. Battery powered locks all consume much less energy than traditional wired locks Operating costs are also lower for wireless: Battery powered locks all consume much less energy than traditional wired locks, which normally work via magnets connected permanently to electricity. Wireless locks only 'wake up' when presented with a credential for which they must make an access decision. AAOS estimated a 70% saving in energy use over a comparable lock's lifetime. Find out more about wireless access control at ASSA ABLOY's upcoming June webinar Deploying wireless locks In short, every time a business chooses a wireless lock rather than a wired door, they benefit from both installation and operating cost savings. A recent report from IFSEC Global, AAOS and Omdia reveals the extent to which the advantages of wireless are cutting through. Responses to a large survey of security professionals — end-users, installers, integrators and consultants serving large corporations and small- to medium-sized organizations in education, healthcare, industrial, commercial, infrastructure, retail, banking and other sectors — suggest almost four locations in ten (38%) have now deployed wireless locks as a part or the whole of their access solution. The corresponding data point from AAOS's 2014 Report was 23%. Electronic access control Electronic access control is less dependent than ever on cabling Without doubt, electronic access control is less dependent than ever on cabling: Even after a year when many investments have been deferred or curtailed, the data reveals fast-growing adoption of wireless locks, technologies and systems. Is mobile access control — based on digital credentials or 'virtual keys' stored on a smartphone — an ideal security technology for this wire-free future? In fact, the same report finds mobile access is growing fast right now. Among those surveyed, 26% of end-users already offer mobile compatibility; 39% plan to roll out mobile access within two years. Before the mid-2020s, around two-thirds of access systems will employ the smartphone in some way. The smartphone is also convenient for gathering system insights Driving rapid adoption What is driving such rapid adoption? The convenience benefits for everyday users are obvious — witness the mobile boom in banking and payments, travel or event ticketing, transport, food delivery and countless more areas of modern life. Access control is a natural fit. If you have your phone, you are already carrying your keys: What could be easier? IBM forecasts that 1.87 billion people globally will be mobile workers by 2022 Less often discussed are the ways mobile management makes life easier for facility and security managers, too. Among those polled for the new Wireless Access Control Report, almost half (47%) agreed that 'Mobile was more flexible than physical credentials, and 36% believe that mobile credentials make it easier to upgrade employee access rights at any time.' IBM forecasts that 1.87 billion people globally will be mobile workers by 2022. Workers in every impacted sector require solutions which can get the job done from anywhere: Access management via smartphone offers this. Site management device The smartphone is also convenient for gathering system insights. For example, one new reporting and analytics tool for CLIQ key-based access control systems uses an app to collect, visualise and evaluate access data. Security system data could contribute to business success. The app's clear, visual layout helps managers to instantly spot relevant trends, anomalies or patterns. It's simple to export, to share insights across the business. Reinvented for learning — not just as a 'key' or site management device — the phone will help businesses make smarter, data-informed decisions. The smartphone will also play a major role in security — and everything else — for an exciting new generation of smart buildings. These buildings will derive their intelligence from interoperability. Over 90% of the report's survey respondents highlighted the importance of integration across building functions including access control, CCTV, alarm and visitor management systems. Genuinely seamless integration They offer greater peace of mind than proprietary solutions which 'lock you in' for the long term Yet in practise, stumbling blocks remain on the road to deeper, genuinely seamless integration. More than a quarter of those polled felt held back by a lack of solutions developed to open standards. 'Open standards are key for the momentum behind the shift towards system integration,' notes the Report. As well as being more flexible, open solutions are better futureproofed. Shared standards ensure investments can be made today with confidence that hardware and firmware may be built on seamlessly in the future. They offer greater peace of mind than proprietary solutions which 'lock you in' for the long term. Open solutions and mobile management are critical to achieving the goals which end-users in every vertical are chasing: scalability, flexibility, sustainability, cost-efficiency and convenience.
ASSA ABLOY Unveils The Latest In 'Curb-To-Core' Solutions At ISC West 2020
As SIA's 2020 Member of the Year, ASSA ABLOY's presence at ISC West 2020 will include an enhanced booth experience, showcasing a suite of new product innovations that help security professionals create access in smart and efficient ways. "Security professionals are experiencing rapid industry change, which is why ASSA ABLOY is focused on educating customers about the latest curb-to-core solutions," said Mark Duato, Executive Vice President of Aftermarket Solutions at ASSA ABLOY Opening Solutions America. "We intimately understand our customers' challenges and have built a comprehensive suite of products and services that bring them smarter, simplified and intuitive solutions to help grow their businesses." Providing Security and Access Control from Curb to Core ASSA ABLOY is a manufacturer that can provide doors, frames, mechanical and electronic access control to secure all of the openings in a myriad of facility types. Attendees will experience this broad range of solutions in a reimagined, user-friendly booth that highlights both individual products and complete, full-size door openings. Some of the latest innovations include: Building Envelope Adams Rite P8800 Pullman Rim Exit Device: This rim exit device is designed for narrow stile aluminum applications that require a life-safety exit device with a Pullman latching solution for use in retail storefronts, multi-use commercial offices, schools, medical centers and financial institutions. Norton 6300 Series Low Energy Operator: With a modular design and simple controls, this operator has a broad set of intelligent functions, such as power close, latch assist and obstruction detection to secure moderate to high traffic openings. Yale nexTouch Keypad Exit Trim: Ideal for commercial and multi-family environments, this exit trim provides the latest in keypad access with key-free convenience as an upgrade or retrofit solution. Interior Solutions Enhanced credential support across the Aperio family of wireless devices: Now offering support for mobile access via BLE (Bluetooth Low Energy) or NFC, the Aperio wireless solution provides complete flexibility for your mobile access deployments. Securitron AQL Power Series: This customizable, intelligent power supply system provides improved functionality and efficiency through remote monitoring, with the ability to power a single electrified door opening or hundreds of access points. Status Indicators: The new status indicator option for Corbin Russwin ML2000 Series and SARGENT 8200 Series mortise locks features a 180° window design providing optimized visibility for the locked/unlocked door status, enhancing the privacy and emergency preparedness needs of any facility. RITE Slide: This acoustically-rated, soft close sliding door has a modern aesthetic design, ideal for medical rooms, patient rooms, offices and hospitality. Specialty Solutions Ultra-Light UL8 Bullet Resistant Door: Using an ultra-lightweight patented core, this door is over 50% lighter than conventional bullet-resistant doors. Real-World installation The full-size door display features complete solutions, typical of what you might find in vertical markets like government, education, healthcare, retail, multi-family, deco, glass and more. These doorways offer a unique opportunity to witness a 'real-world' installation and understand the complexities of their interactions. ASSA ABLOY is again hosting their annual USO Bag Build. Attendees can stop by the booth on March 19 from 1- 4 p.m. to pack supplies for military personnel leaving for or returning from deployment, awaiting the arrival of their personal luggage. ASSA ABLOY's sister companies will also be onsite, including HID Global (booth# 11063), Alarm Controls (booth# 9077), Ameristar (booth# 9073), Abloy Security (booth# 7055) Traka (booth# 7041), August Home / Yale (booth# 32081), and LifeSafety Power (booth 14115).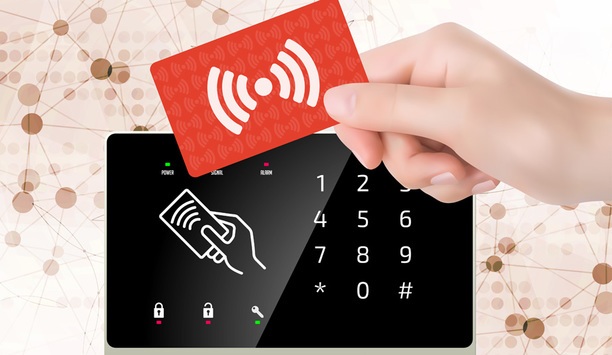 Wireless Access Control Sees Major Growth In 2016
The shift from wired to wireless access control was expected to gather pace in 2016—and that has happened. This year we at Assa Abloy surveyed a large cross-section of security professionals, seeking their insight into the changing market. Comparing our data with research we did in 2014 showed a clear trend towards wireless access control. Wireless Access Data Our 2014 survey found 23% of commercial properties using a wireless or hybrid wired/wireless access control system. By 2016, that was 29%, with 5% of premises already fully wireless. We know we're on the right track: ASSA ABLOY has invested heavily in market and product research, and we will continue. More card- and key-based wireless access control products are releasing through 2017 and beyond. We see a parallel trend in the residential market. Connected smart door locks, as part of smart homes, are becoming more high-profile, vindicating our investment in this sector. Our Yale brand has the largest range of smart door locks on the market.Efficient Security Solutions In 2016, more efficient security solutions have been right at the top of the agenda. Corporate and public sector budgets are tight, and that is likely to continue. On the commercial side, customers increasingly demand access control solutions that integrate with their current building management systems, even if those are made by different manufacturers. That's why our Aperio wireless locks, cylinders, and escutcheons are built to open standards, for example. On the domestic side, connected living is taking off Connected Living Solutions Solutions must be easy to manage with low installation and maintenance costs, which is a major benefit of wireless access control. On the domestic side, connected living is taking off. More service providers in the domestic market—from energy suppliers to telecoms and security providers—are offering smart door locks as part of connected living solutions to their customers. Access Control In 2016 Looking ahead to 2017, interoperability and compatibility will be increasingly important in commercial access control, as customers expect multiple systems to integrate seamlessly. In smart-home technologies, too: Platforms like Samsung SmartThings, the UK's O2 Home, innogy SmartHome in Germany and many others are critical to the growth of smart-home security. We also see a growing role for access control solutions in small and medium-sized businesses. Wireless access systems like our SMARTair or CLIQ Go product line make it more affordable and easier to install and run than ever. See the full coverage of 2016/2017 Review and Forecast articles here Save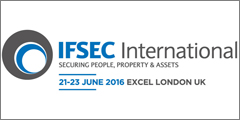 IFSEC International 2016 Celebrates Huge Visitor Numbers
IFSEC 2016 attracted 27,052 attendees, in line with the 2015 attendance IFSEC International 2016, organized by UBM EMEA, has announced another hugely successful year for Europe's largest security event, hosted from the 21st – 23rd June at ExCeL London.Volume Of Visitors IFSEC once again delivered an exceptional industry experience, attracting 27,052 attendees, in line with the 2015 attendance. The event saw a huge day one and two at IFSEC, with exhibitors overwhelmed with the sheer volume of quality visitors. Battling nature and politics on the third day, with the UK's EU Referendum and severe flooding in London, the South West and Essex severing transport links to the venue, IFSEC still managed to deliver over 7,000 visitors to exhibitor stands on day three alone.Key audiences on the IFSEC show floor saw growth this year, with an increase of the installer and integrator professions by 7% and significant international visitor participation at 34%, cementing IFSEC as the industry's chosen global security exhibition. IFSEC also grew this year through crossovers from the co-located events, FIREX, Facilities Show, Safety & Health Expo, Service Management Expo and Professional Clothing Show, with a higher interest in security this year leading to an increase of show-floor visits.Gerry Dunphy, Event Director for IFSEC & FIREX International, said: "IFSEC 2016 was another seismic experience for all concerned, a fantastic display of the very best in world class security products and solutions. The new areas this year such as Home Automation successfully showcased a whole new range of technologies available to security professionals and the Drone Zone was an absolute floor filler proving that IFSEC can always provide exciting spectacles for the visiting audience. We have already planned the main themes for 2017, so the security world should look out for further developments in home automation, smart commercial buildings, Borders & Infrastructure for senior specifiers of strategic security management and Installer World - a definitive destination for engineers and installers." "IFSEC 2016 was another seismic experience for all concerned, a fantastic display of the very best in world class security" IFSEC International was very pleased to again welcome BSIA (British Security Industry Association) as a supporter of the event. James Kelly (Chief Executive), speaking on the event, stated "BSIA is proud to promote the importance of quality as a key consideration within the security industry. IFSEC provides both security buyers and industry colleagues with access to education and thought leadership."With security technology at the heart of the IFSEC community, this year saw the audience of more than 27,000 security buyers with over 20,000 different security solutions on offer at this year's event. Key to the product offering were new launches across video surveillance, cyber, access control and integrated solutions, with new products revealed from Suprema, Canon, Avigilon and IDIS to name a few.New Areas Of Interest For the first time a complete home environment was created within IFSEC in the form of a purpose-built, smart house, sponsored by Yale. This setting, delivered by the Control4 platform, demonstrated the very latest tech for fully automating the home for safety and security measures. There were examples on show from Merit Lilin, Nest, Invixium, 2N Communications and many others, all of which integrated with Control4's network to demonstrate the fully automated functionality of Home Automation. With an enhanced focus on this year's Physical & Perimeter Protection area, IFSEC saw a growth to 22% of the audience attending to view products across perimeter protection, locking systems, safes and more. With increased security threats from terrorism, the need to protect businesses from external threats has never been greater, therefore this year's success will develop into a fuller offering on the show floor as the event moves into 2017, with a new launch, IFSEC Borders & Infrastructure.A further launch for 2016, the ARC Village, comprised of 13 exhibiting ARCs to meet the visiting installer needs. Within this first year, the attendance surpassed expectations, with over 2000 installers and integrators attending this area, designed to showcase the best in Alarm Receiving Centres, hosted in partnership with connectivity partner, CSL Dualcom. The new Drone Zone created a buzz throughout the ExCeL as people visited to see how the security world can benefit from this innovative new offering The new Drone Zone created a buzz throughout the ExCeL as people visited to see how the security world can benefit from this innovative new offering, with demonstrations expertly piloted to showcase the opportunities of this new technology to the crowds. With new legislation still being drafted and research indicating the drone market will be worth $80 billion by 2025, this new tech area showcased a unique and exciting alternative to the security industry in the future.Inspirational Speaker SeriesThe Inspirational Speaker Series continued to attract large crowds this year from across the security, safety, fire, facilities management and service management industries to the 400 capacity theater each day. Speakers were again of a very high calibre with Colonel Tim Collins OBE, Kate Adie OBE and James Cracknell OBE, sharing key insights on how they have overcome adversity and challenges in their extraordinary careers in order to achieve their goals, from everyday tasks of getting children to school before work, to overcoming traumatic events to ensure a continual strive for progress. A further hugely successful security-centric seminar program saw over 11,000 security professionals attend sessions from tactical training through to security leadership techniques, including the popular Tavcom Training Theatre.IFSEC also continued to benefit from the co-located fire, facilities, security, service management and workwear and uniform events, which as a total saw over 45,000 visitors at the ExCeL over the three days, a 4% increase on 2015. Across the series, visitors were able to benefit from meeting their needs for fleet management, fire integration, health & safety legislation, uniforms and more.IFSEC International 2017 takes place from 20th – 22nd June at ExCeL London.
Related white papers
School Security Moves to the Cloud
Wireless Access Control eBook
Physical Access Control In Higher Education