Electronic lock system products updated recently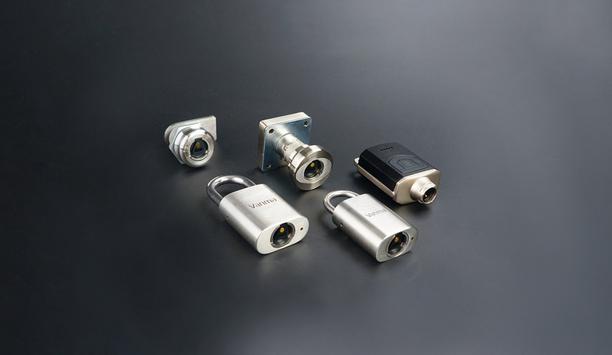 What About Electronic Door Locks With Remote Control?
Most consumers are enjoying the convenience brought by electronic locks. With the existence of electronic locks, people no longer need to be restricted by keys. There are a variety of unlocking methods and more convenient remote control unlocking options. Suppose, you are going on vacation, and with the presence of an electronic lock, you can easily enter your house with your babysitter, without a spare key. Of course, not only smart homes, but also some infrastructure and commercial buildings are enjoying the convenience, brought by electronic locks. Passive electronic lock access control system This article will introduce a smart electronic lock used in the infrastructure industry, named passive electronic lock access control system. In traditional manufacturing, mechanical locks are commonly used in all walks of life, to protect the safety of property and facilities. However, the mechanical lock has caused many practical problems in the long-term application. For example, the keys are duplicated randomly, the unlocking authority cannot be controlled, the user's operation records cannot be known, and the remote control is not possible. Imagine that if you are in a remote telecom base station, it happens that you have the wrong key in your hand and cannot open the front door. In such a situation, this lock, maybe the worst scenario. In some industries, with a wide scope and large working area, more attention must be paid to access control systems Therefore, in some industries, with a wide scope and large working area, more attention must be paid to access control systems. In some outdoor scenarios, such as base stations and electric power cabinets, the requirements for access control systems are quite strict. Due to the particularity of its environment, ordinary power-based access control systems will no longer be applicable. Therefore, the emergence of passive access control systems has solved these problems. Electronic locks offer intelligent management function Based on years of in-depth field research, Vanma has developed the Vanma passive electronic lock access control system, based on the current situation of the industry. This system is different from other electronic lock systems, as it integrates the advantages of both mechanical locks and electronic locks. It not only has the simplicity of mechanical locks, but also has the intelligent management function of electronic locks. The term 'passive' of passive electronic locks means that no power is needed. Passive electronic locks have the same appearance as ordinary mechanical locks, so they can be installed anywhere, just like common mechanical locks. They also have a variety of practical functions of electronic locks. Authorized remote access control The Vanma management software allows security managers to assign access rights to specific areas, for different technical personnel. In order to facilitate real-time access control, the electronic key can be used in conjunction with the mobile phone app, in order to send information about its access rights to the technicians, in real time. Vanma management software can provide access to all operations performed by technicians Vanma management software can provide access to all operations performed by technicians, including complete audit reports. Access attempts outside the specified time range or outside the specified area can be obtained through the report, so as to analyze any abnormal situations. Access control in extreme weather conditions In the access control system, the lock (lock cylinder) maintains an extremely high standard and its protection level is IP67, to ensure the greatest degree of protection. Infrared induction technology is used in the electronic key, even if the surface of the lock is wet, the electronic key can also transfer the access authority to the lock cylinder. Ensure stable exchange of information between the key and the lock cylinder. In other words, a poor connection cannot prevent the transmission of information between the key and the lock. At present, this kind of passive electronic lock is widely used in many fields, such as telecom, electric power, water utilities, public utilities, medical emergency and so on in Europe.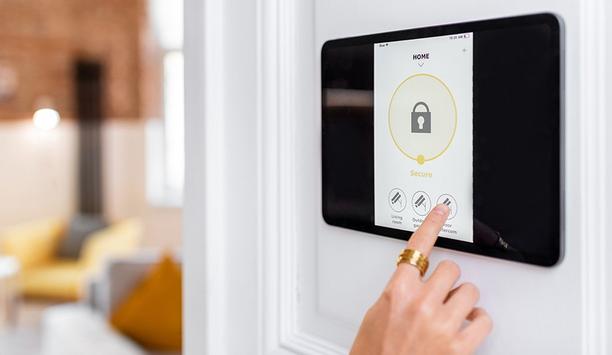 Access The Right Areas - Making A Smart Home Genius With Biometrics
Household adoption of smart home systems currently sits at 12.1% and is set to grow to 21.4% by 2025, expanding the market from US$ 78.3 billion to US$ 135 billion, in the same period. Although closely linked to the growth of connectivity technologies, including 5G, tech-savvy consumers are also recognizing the benefits of next-generation security systems, to protect and secure their domestic lives. Biometric technologies are already commonplace in our smartphones, PCs and payment cards, enhancing security without compromising convenience. Consequently, manufacturers and developers are taking note of biometric solutions, as a way of leveling-up their smart home solutions. Biometrics offer enhanced security As with any home, security starts at the front door and the first opportunity for biometrics to make a smart home genius lies within the smart lock. Why? Relying on inconvenient unsecure PINs and codes takes the 'smart' out of smart locks. As the number of connected systems in our homes increase, we cannot expect consumers to create, remember and use an ever-expanding list of unique passwords and PINs. Indeed, 60% of consumers feel they have too many to remember and the number can be as high as 85 for all personal and private accounts. Biometric solutions strengthen home access control Biometric solutions have a real opportunity to strengthen the security and convenience of home access control Doing this risks consumers becoming apathetic with security, as 41% of consumers admit to re-using the same password or introducing simple minor variations, increasing the risk of hacks and breaches from weak or stolen passwords. Furthermore, continually updating and refreshing passwords, and PINs is unappealing and inconvenient. Consequently, biometric solutions have a real opportunity to strengthen the security and convenience of home access control. Positives of on-device biometric storage Biometric authentication, such as fingerprint recognition uses personally identifiable information, which is stored securely on-device. By using on-device biometric storage, manufacturers are supporting the 38% of consumers, who are worried about privacy and biometrics, and potentially winning over the 17% of people, who don't use smart home devices for this very reason. Compared to conventional security, such as passwords, PINs or even keys, which can be spoofed, stolen, forgotten or lost, biometrics is difficult to hack and near impossible to spoof. Consequently, homes secured with biometric smart locks are made safer in a significantly more seamless and convenient way for the user. Biometric smart locks Physical access in our domestic lives doesn't end at the front door with smart locks. Biometrics has endless opportunities to ease our daily lives, replacing passwords and PINs in all devices. Biometric smart locks provide personalized access control to sensitive and hazardous areas, such as medicine cabinets, kitchen drawers, safes, kitchen appliances and bike locks. They offer effective security with a touch or glance. Multi-tenanted sites, such as apartment blocks and student halls, can also become smarter and more secure. With hundreds of people occupying the same building, maintaining high levels of security is the responsibility for every individual occupant. Biometric smart locks limit entry to authorized tenants and eliminate the impact of lost or stolen keys, and passcodes. Furthermore, there's no need for costly lock replacements and when people leave the building permanently, their data is easily removed from the device. Authorized building access Like biometric smart locks in general, the benefits extend beyond the front door Like biometric smart locks in general, the benefits extend beyond the front door, but also throughout the entire building, such as washing rooms, mail rooms, bike rooms and community spaces, such as gyms. Different people might have different levels of access to these areas, depending on their contracts, creating an access control headache. But, by having biometric smart locks, security teams can ensure that only authorized people have access to the right combination of rooms and areas. Convenience of biometric access cards Additionally, if building owners have options, the biometric sensors can be integrated into the doors themselves, thereby allowing users to touch the sensor, to unlock the door and enter. Furthermore, the latest technology allows biometric access cards to be used. This embeds the sensor into a contactless keycard, allowing the user to place their thumb on the sensor and tap the card to unlock the door. This may be preferable in circumstances where contactless keycards are already in use and can be upgraded. Smarter and seamless security In tandem with the growth of the smart home ecosystem, biometrics has real potential to enhance our daily lives, by delivering smarter, seamless and more convenient security. Significant innovation has made biometrics access control faster, more accurate and secure. Furthermore, today's sensors are durable and energy efficient. With the capacity for over 10 million touches and ultra-low power consumption, smart home system developers no longer have to worry about added power demands. As consumers continue to invest in their homes and explore new ways to secure and access them, biometrics offers a golden opportunity for market players, to differentiate and make smart homes even smarter.
Open Supervised Device Protocol (OSDP) – What You Need To Know About Modern And Future Proof Access Control Security?
Access control and management of trusted identities are the building blocks of security, safety, and site management policies for many businesses and organizations. The current pandemic has compounded this with the introduction of new policies and regulations, particularly around social distancing and contact tracing. Most organizations will have some form of legacy access control in place, ranging from the most simplistic options, such as locks and keys, to technology-based systems. The issue with legacy systems of any type is that risks, just like technology, evolve. What was secure, convenient, and efficient a few years ago is often found wanting as the threat landscape changes. The standards governing the development and testing of physical access control systems (PACS) have also evolved to improve security and product interoperability. An example is the Open Supervised Device Protocol (OSDP), introduced 10 years ago as an alternative to the antiquated and vulnerable Clock-and-Data and Wiegand protocols. However, when it comes to planning infrastructure upgrades or implementing new tools, businesses must carry out due diligence to ensure the solutions are future-proof and deliver the expected level of security. Vulnerabilities and challenges In the early 1980s, Clock-and-Data and Wiegand protocols were widely adopted as the de-facto standard for interoperability between access control readers and physical access controllers. Those de-facto standards were later formalized and adopted into industry standards by the Security Industry Association in the 1990s. Wiegand is unencrypted and unable to protect from "man in the middle" attacks and vulnerabilities There were weaknesses, though, Wiegand is unencrypted and unable to protect from "man in the middle" attacks and vulnerabilities from the reader to the controller. Not only that, but Wiegand delivers limited range options and is operationally inefficient. It is also easy to target via its learnable language and a host of hacking devices available via online sources. Furthermore, the retrofitting installation alongside a legacy system is complicated for integrators and expensive for organizations, as most readers require dedicated home-run wiring. Extensive wiring on a large-scale project, such as a school or corporate campus, results in considerable — often prohibitive — costs for the installation of a PACS. Legacy access control protocol Despite the well-publicized vulnerabilities and weaknesses, Wiegand is still one of the most common protocols in legacy access control, with estimates indicating it is used in more than 90 percent of installed systems. This not only presents issues about physical security but also raises concerns relating to the protection of personal data. Access control systems not only contain information about who can and cannot use certain doors. OSDP is a communication standard Modern systems include a wide range of personal data, ranging from qualifications and certifications of individuals, home contact details, and even medical conditions or HR and employment information. With the potential fines associated with GDPR breaches, companies need to take this concern seriously. These weaknesses pushed the security industry to adopt a new protocol: Open Supervised Device Protocol (OSDP). This access control communications standard was developed by Mercury Security (now part of HID Global) and HID Global in 2008, and donated, free of intellectual property, to the Security Industry Association (SIA) to improve interoperability among access control and security products. Since then, it has been adopted as a standard by SIA, becoming the first secure, bidirectional reader/controller protocol to be governed by a major standards body in the security industry. In 2020 OSDP reached an additional milestone in becoming an International Electrotechnical Commission (IEC) standard. Why implement OSDP as a standard? OSDP is the only protocol that is secure and open for communication between readers and controllers The growth of networked devices, such as video and access control products, has led to an increased demand for converged solutions. Businesses and organizations recognize the value of implementing an integrated solution to enhance security and add value to technology investment. OSDP is the only protocol that is secure and open for communication between readers and controllers and is also being widely adopted by industry-leading reader and controller manufacturers. It is an evolving, 'living standard,' making it a safer, more robust, future-proof option for governing physical access control systems. OSDP offers important benefits: 1) Increased security Implementing OSDP standards can increase security, as OSDP with Secure Channel Protocol (SCP) supports AES-128 encryption that is required in U.S. federal government applications. Additionally, OSDP constantly monitors wiring to protect against tampering, removing the guesswork since the encryption and authentication are predefined. 2) Bidirectional communication Early on, communication protocols such as Wiegand were unidirectional, with external card readers sending information one way to a centralized access control platform. OSDP has transformed the ability for information to be collected, shared, and acted upon with the addition of bidirectional communication for configuration, status monitoring, tampering, and malfunction detection, and other valuable functions. In fact, OSDP is the only open, non-proprietary, bidirectional, secure protocol for communication between card reader and physical access controller. 3) Open and interoperable OSDP adds new technology that enhances its ability to protect incoming and outgoing data collection OSDP supports IP communications and point-to-point serial interfaces, enabling customers to flexibly enhance system functionality as needs change and new threats emerge. They also can proactively add new technology that enhances their ability to protect incoming and outgoing data collection through a physical access control system. 4) Reduced installation costs OSDP's use of two wires (as compared to a potential of 11 wires with Wiegand) allows for multi-drop installation, supervised connections to indicate reader malfunctions, and scalability to connect more field devices. Daisy-chaining accommodates many readers connected to a single controller, eliminating the need to run home-run wiring for each reader, and the use of a four-conductor cable achieves up to 10x longer distances between reader and controller than Wiegand while also powering the reader and sending/receiving data. 5) User friendly OSDP gives credential holders greater ease of use, with audio and visual feedback such as colored lights, audible beeps, and the ability to display alerts on the reader. For security administrators, managing and servicing OSDP-enabled readers also becomes increasingly convenient, as OSDP-enabled readers can be remotely configured from network-connected locations. Users can poll and query readers from a central location, eliminating the cost and time to physically visit and diagnose malfunctioning devices. Unlimited application enhancements OSDP streamlines installations and upgrades while saving organizations the expense of replacing readers OSDP supports advanced smartcard technology applications, including PKI/FICAM and biometrics, and other enhanced authentication protocols used in applications that require Federal Information Processing Standards (FIPS) compliance and interactive terminal capabilities. Audio-visual user feedback mechanisms provide a rich, user-centric access control environment. OSDP offers advantages for users, administrators, and integrators, alike. It adds security and real-world efficiencies, and its interoperability ensures that organizations can use systems from numerous manufacturers as they invest in infrastructure that maximizes the protection of critical data. For our part, HID Global's range of HID Signo readers is OSDP verified, ensuring they offer the intended interoperability and security for secure bidirectional communication and provide an easy migration from Wiegand devices. In a campus environment, OSDP streamlines installations and upgrades while saving organizations the expense of replacing readers if a new access control solution is implemented. There are also service and maintenance benefits as OSDP encourages continuous monitoring of system uptime and allows for remote configuration of -- or upgrades to -- a reader. Cost savings upon system upgrade Integrators can also capitalize on the introduction of OSDP by encouraging open standards, which can, in turn, help them build new customer relationships and win more projects. Although upgrading to access control systems that adhere to OSDP standards is a significant initiative, the range of benefits outweighs the cost of upgrading. Increased security coupled with business efficiencies adds value for those administering the system and a high level of interoperability ensures users can deploy systems from numerous third-party manufacturers. Integrators who understand the benefits of OSDP can also help their customers support both current and future technology requirements. When a site's needs change, OSDP offers significant cost savings as the open functionality makes adding new devices easier and reduces the expense of requiring all readers to be replaced if a new solution is installed. Businesses and organizations transitioning to OSDP will also enhance value in terms of operational costs such as servicing and maintenance.
Related white papers
Top 5 Ways to Ensure Visitor Safety and Security
Moving to Mobile: A Guide for Businesses Switching to Mobile Access Control
School Security Moves to the Cloud