Genetec Video Surveillance software
(8)
Browse Video Surveillance software
Video Surveillance software products updated recently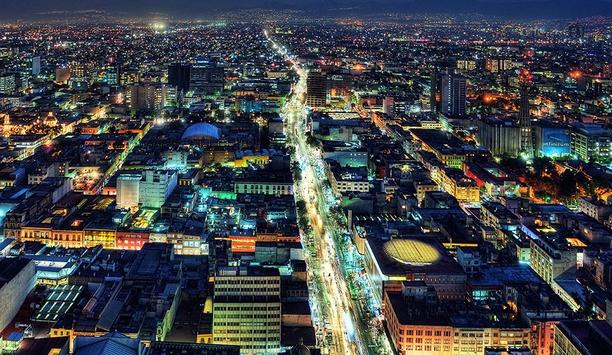 Safety In Smart Cities: How Video Surveillance Keeps Security Front And Center
Urban populations are expanding rapidly around the globe, with an expected growth of 1.56 billion by 2040. As the number of people living and working in cities continues to grow, the ability to keep everyone safe is an increasing challenge. However, technology companies are developing products and solutions with these futuristic cities in mind, as the reality is closer than you may think. Solutions that can help to watch over public places and share data insights with city workers and officials are increasingly enabling smart cities to improve the experience and safety of the people who reside there. Rising scope of 5G, AI, IoT and the Cloud The main foundations that underpin smart cities are 5G, Artificial Intelligence (AI), and the Internet of Things (IoT) and the Cloud. Each is equally important, and together, these technologies enable city officials to gather and analyze more detailed insights than ever before. For public safety in particular, having IoT and cloud systems in place will be one of the biggest factors to improving the quality of life for citizens. Smart cities have come a long way in the last few decades, but to truly make a smart city safe, real-time situational awareness and cross-agency collaboration are key areas which must be developed as a priority. Innovative surveillance cameras with integrated IoT Public places need to be safe, whether that is an open park, shopping center, or the main roads through towns Public places need to be safe, whether that is an open park, shopping center, or the main roads through towns. From dangerous drivers to terrorist attacks, petty crime on the streets to high profile bank robberies, innovative surveillance cameras with integrated IoT and cloud technologies can go some way to helping respond quickly to, and in some cases even prevent, the most serious incidents. Many existing safety systems in cities rely on aging and in some places legacy technology, such as video surveillance cameras. Many of these also use on-premises systems rather than utilising the benefits of the cloud. Smart programming to deliver greater insights These issues, though not creating a major problem today, do make it more challenging for governments and councils to update their security. Changing every camera in a city is a huge undertaking, but in turn, doing so would enable all cameras to be connected to the cloud, and provide more detailed information which can be analyzed by smart programming to deliver greater insights. The physical technologies that are currently present in most urban areas lack the intelligent connectivity, interoperability and integration interfaces that smart cities need. Adopting digital technologies isn't a luxury, but a necessity. Smart surveillance systems It enables teams to gather data from multiple sources throughout the city in real-time, and be alerted to incidents as soon as they occur. Increased connectivity and collaboration ensures that all teams that need to be aware of a situation are informed instantly. For example, a smart surveillance system can identify when a road accident has occurred. It can not only alert the nearest ambulance to attend the scene, but also the local police force to dispatch officers. An advanced system that can implement road diversions could also close roads around the incident immediately and divert traffic to other routes, keeping everyone moving and avoiding a build-up of vehicles. This is just one example: without digital systems, analyzing patterns of vehicle movements to address congestion issues could be compromised, as would the ability to build real-time crime maps and deploy data analytics which make predictive policing and more effective crowd management possible. Cloud-based technologies Cloud-based technologies provide the interoperability, scalability and automation Cloud-based technologies provide the interoperability, scalability and automation that is needed to overcome the limitations of traditional security systems. Using these, smart cities can develop a fully open systems architecture that delivers interoperation with both local and other remote open systems. The intelligence of cloud systems can not only continue to allow for greater insights as technology develops over time, but it can do so with minimal additional infrastructure investment. Smart surveillance in the real world Mexico City has a population of almost 9 million people, but if you include the whole metropolitan area, this number rises sharply to over 21 million in total, making it one of the largest cities on the planet. Seven years ago, the city first introduced its Safe City initiative, and ever since has been developing newer and smarter ways to keep its citizens safe. In particular, its cloud-based security initiative is making a huge impact. Over the past three years, Mexico City has installed 58,000 new video surveillance cameras throughout the city, in public spaces and on transport, all of which are connected to the City's C5 (Command, Control, Computers, Communications and Citizen Contact) facility. Smart Cities operations The solution enables officers as well as the general public to upload videos via a mobile app to share information quickly, fixed, body-worn and vehicle cameras can also be integrated to provide exceptional insight into the city's operations. The cloud-based platform can easily be upgraded to include the latest technology innovations such as license plate reading, behavioral analysis software, video analytics and facial recognition software, which will all continue to bring down crime rates and boost response times to incidents. The right cloud approach Making the shift to cloud-based systems enables smart cities to eliminate dependence on fiber-optic connectivity and take advantage of a variety of Internet and wireless connectivity options that can significantly reduce application and communication infrastructure costs. Smart cities need to be effective in years to come, not just in the present day, or else officials have missed one of the key aspects of a truly smart city. System designers must build technology foundations now that can be easily adapted in the future to support new infrastructure as it becomes available. Open system architecture An open system architecture will also be vital for smart cities to enhance their operations For example, this could include opting for a true cloud application that can support cloud-managed local devices and automate their management. An open system architecture will also be vital for smart cities to enhance their operations and deliver additional value-add services to citizens as greater capabilities become possible in the years to come. The advances today in cloud and IoT technologies are rapid, and city officials and authorities have more options now to develop their smart cities than ever before and crucially, to use these innovations to improve public safety. New safety features Though implementing these cloud-based systems now requires investment, as new safety features are designed, there will be lower costs and challenges associated with introducing these because the basic infrastructure will already exist. Whether that's gunshot detection or enabling the sharing of video infrastructure and data across multiple agencies in real time, smart video surveillance on cloud-based systems can bring a wealth of the new opportunities.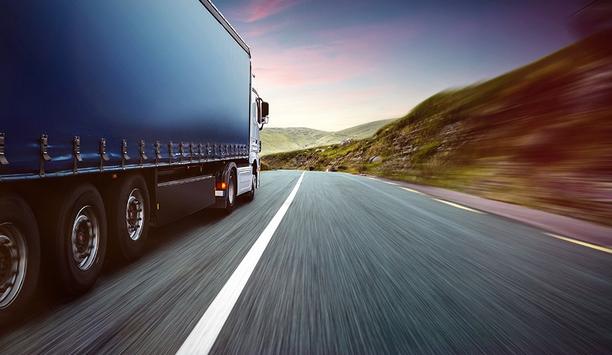 Securing Mobile Vehicles: The Cloud and Solving Transportation Industry Challenges
Securing Intelligent Transportation Systems (ITS) in the transportation industry is multi-faceted for a multitude of reasons. Pressures build for transit industry players to modernise their security systems, while also mitigating the vulnerabilities, risks, and growth-restrictions associated with proprietary as well as integrated solutions. There are the usual physical security obstacles when it comes to increasingly integrated solutions and retrofitting updated technologies into legacy systems. Starting with edge devices like cameras and intelligent sensors acquiring video, analytics and beyond, these edge devices are now found in almost all public transportation like buses, trains, subways, airplanes, cruise lines, and so much more. You can even find them in the world's last manually operated cable car systems in San Francisco. The next layer to consider is the infrastructure and networks that support these edge devices and connect them to centralized monitoring stations or a VMS. Without this layer, all efforts at the edge or stations are in vain as you lose the connection between the two. And the final layer to consider when building a comprehensive transit solution is the software, recording devices, or viewing stations themselves that capture and report the video. The challenge of mobility However, the transportation industry in particular has a very unique challenge that many others do not – mobility. As other industries become more connected and integrated, they don't usually have to consider going in and out or bouncing between networks as edge devices physically move. Obviously in the nature of transportation, this is key. Have you ever had a bad experience with your cellular, broadband or Wi-Fi at your home or office? You are not alone. The transportation industry in particular has a very unique challenge that many others do not – mobility Can you trust these same environments to record your surveillance video to the Cloud without losing any frames, non-stop 24 hours a day, 7 days a week, 365 days a year? To add to the complexity – how do you not only provide a reliable and secure solution when it's mobile, traveling at varying speeds, and can be in/out of coverage using various wireless technologies? Waiting to upload video from a transport vehicle when it comes into port, the station, or any centralized location is a reactive approach that simply will not do any longer. Transit operations require a more proactive approach today and the ability to constantly know what is going on at any given time on their mobile vehicles, and escalate that information to headquarters, authorities, or law enforcement if needed; which can only occur with real-time monitoring. This is the ultimate question when it comes to collecting, analyzing, and sharing data from mobile vehicles – how to get the video from public transportation vehicles alike to headquarters in real time! Managing video data In order to answer this question, let's get back to basics. The management and nature of video data differs greatly from conventional (IT) data. Not only is video conducted of large frames, but there are specific and important relationships among the frames and the timing between them. This relationship can easily get lost in translation if not handled properly. This is why it's critical to consider the proper way to transmit large frames while under unstable or variable networks. The Internet and its protocols were designed more than two decades ago and purposed for conventional data. Although the Internet itself has not changed, today's network environments run a lot faster, expand to further ranges, and support a variety of different types of data. Because the internet is more reliable and affordable than in the past some might think it can handle anything. However, it is good for data, but not for video. This combination makes it the perfect time to convert video recording to the Cloud! Video transmission protocol One of the main issues with today's technology is the degradation of video quality when transmitting video over the Internet. ITS are in dire need for reliable transmission of real-time video recording. To address this need a radical, yet proven, video transmission protocol has recently been introduced to the market. It uses AI technology and to adapt to different environments in order to always deliver high quality, complete video frames. This protocol, when equipped with encryption and authentication, enables video to be transmitted reliably and securely over the Internet in a cloud environment. One of the main issues with today's technology is the degradation of video quality when transmitting video over the Internet Finally, transportation industry has a video recording Cloud solution that is designed for (massive) video that can handle networks that might be experiencing high error rate. Such a protocol will not only answer the current challenges of the transportation industry, but also make the previously risky Cloud environment safe for even the most reserved environments and entities. With revolutionary transmission protocols, the time is now to consider adopting private Cloud for your transportation operations.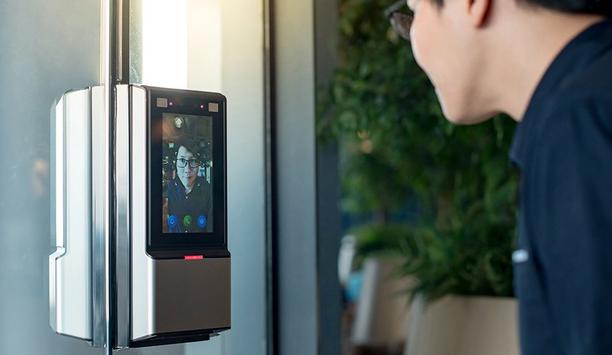 Physical Security in 2021: Post-Pandemic Solutions
In a world forever changed by the coronavirus pandemic, companies worldwide are now expanding their concept of physical security to best safeguard their facilities and employees. Few incidents have had as much of an impact on businesses globally as the COVID-19 pandemic; much of the world is still struggling to contain COVID-19, navigating the lasting effects and exploring what the "new normal" looks like. While some organizations are still engaged primarily in "anywhere operations", i.e. remote work, many organizations are implementing strategic physical security solutions that better protect everyone through the use of video surveillance technology and advanced intelligence capabilities. As this new normal takes hold within the business environment, security strategies will largely be centered around several key initiatives like access control, people counting, occupancy controls, temperature screening, contact tracing, and reducing office touch points. With the use of a video management system (VMS) in the shadow of COVID-19, occupancy data from a VMS can trigger a lockdown and not permit new entrants until the occupancy drops below a certain threshold; this is significantly useful for organizations that have returned to in-person work. But there's a caveat: though many legacy security systems are being re-evaluated to allow for touchless or frictionless access control — a move designed to eliminate the need for employees and visitors to physically touch a surface when using an access control system — upgrading the outdated technologies can be cumbersome and expensive, especially for organizations that had not planned for an interruption like the pandemic. Security contractors will be vital So, what is the solution? Security contractors will play a vital role in helping end-users across a range of vertical markets — large and small — to achieve their goals in the new paradigm. For some, this may mean leveraging existing access control and video surveillance systems with upgrades where needed. For others, an entire overhaul is made possible with budget friendly solutions for businesses to migrate to integrated access control through end-to-end security solutions that tie into existing infrastructures without major disruptions (meaning the organization will never be left vulnerable). Cybersecurity is becoming even more intertwined with physical security There is massive transformation occurring in the security industry, most notably the movement to digitise physical access and integrate it with video management systems and surveillance. This shift means that cybersecurity is becoming even more intertwined with physical security, allowing organizations the ability to correlate the metadata of people's behaviors and activities — a plus point for those looking to remain vigilant against future pandemic-esque business interruptions. Access, video, and audio are converging into consolidated platforms. Due to lower costs and pairings with IP-based, wireless infrastructure, there are infinite solution configurations. IT security requirements are beginning to apply to physical security because of this integrated infrastructure. Multi-factor authentication The security industry is also beginning to see a trend of multi-factor authentication, which is going to dominate in the days to come as it makes solutions more reliable. Most people carry smartphones these days, which have green check communication capabilities that allow easy multi-factor authentication. Costs are going down, and algorithms are getting better, making more people willing to try it. Some new solutions have both the fingerprint reader and a camera for facial biometrics Some new solutions have both the fingerprint reader and a camera for facial biometrics. Cameras and CCD modules cost almost nothing, and they do not have to be super high-end anymore, especially if organizations are doing one-to-one verification. It's not just about security now; it is security, health, and safety. Access control with video, intelligent readers, and credentials is a perfect platform for next generation solutions.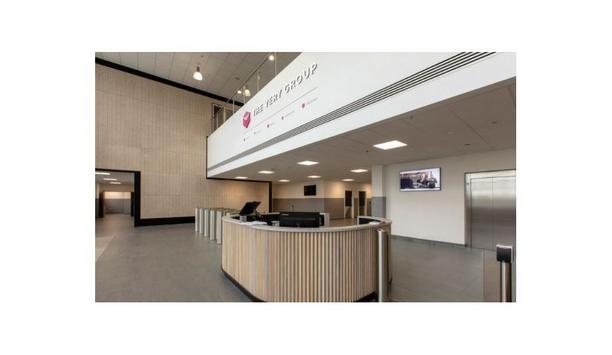 Genetec Employed By Retail Powerhouse The Very Group To Safeguard Its New Purpose-Built Fulfilment Center
The Very Group is the UK's largest integrated digital retailer and financial services provider. It offers 1,900 brands to its four million customers. Due to the company's growth, it built a new state-of-the-art fulfilment center - close to one million square feet - to centralize operations and drive efficiency. The Very Group has historically operated from three fulfilment centers in the north of England. Due to the business' growth, it needed a new, purpose-built and automated facility in a central, well connected location; that could accommodate all one-man fulfilment and returns operations on one site, and that provided room for continued expansion. The space offered by the new site in the East Midlands means that The Very Group can process more orders and use new technology to make the business more responsive, reducing the time it takes to get products to customers. Support business growth The site's position in the East Midlands, adjacent to the M1 and East Midlands Airport, with its own rail freight terminal, will enable the business to increase its cut-off time for next day delivery to midnight from 7pm, and explore the introduction of same day delivery in the future. A crucial aspect of the new hub was security - with the need to not only secure the site and the stock inside, but implement solutions which would benefit the wider business too. The Very Group required a platform which could provide the business-wide value it was seeking The Very Group required a platform which could unite operations and provide the business-wide value it was seeking. The company approached Grantfen, initially on a consultancy basis, to guide the organization on the route it should be taking and the technologies that could support its ambition. Grantfen quickly recognized the scope of The Very Group's ambitions for a platform that was easy-to-use and that could bring together information from hundreds of different sensors and technologies. Incorporating video surveillance It put forward a comprehensive solution built on the Genetec Security Center unified platform. Incorporating video surveillance and analytics, access control, automatic number plate recognition and integration with other key business systems, this allowed The Very Group to deploy best of breed technologies from a range of vendors including HID Global, Axis Communications and SenStar. Perhaps the most important solution needed was tracking who was coming in and out of the building - with such a large workforce, combined with inbound and outbound deliveries, the facility has hundreds of people inside at any one time. Previously, security manually searched people selected at random. However, thanks to the robust Genetec software development kit, and Grantfen's specialist development expertise, The Very Group has been able to adapt the solution and write its own code in order to use the access control system to implement truly random searches. Number plate recognition This has involved getting permission to hold employee data, but again, thanks to the new system brought together by Security Center, the data is housed safely. Moving from three fulfilment centers into one, consolidated facility meant a change in operations for The Very Group, and security needed to mirror this evolution. Therefore, with the volume of traffic coming in and out of the site increasing, The Very Group implemented automatic number plate recognition (ANPR). Heavy goods vehicles could be monitored coming in and out of the site, enabling those in the diary to enter and exit the grounds in an efficient manner. Plus, with timestamps now able to show when vehicles entered or exited the grounds, it helped with yard management and traffic flow, with Security Center able to generate reports on how traffic is moving around the yard. Employees are able to take advantage too - with the ANPR recognizing them and seamlessly letting them into the parking lot. Health and safety standards The opening of Skygate, our new fulfilment center, means a new era for the group" This enhanced integration has benefitted other areas of the business too. The CCTV control room is now able to monitor fulfilment center flow, looking at movements such as trailers, to help maximize efficiencies and ensure high health and safety standards. Dean Cooper, Head of Security at The Very Group, commented: "The opening of Skygate, our new fulfilment center, means a new era for the group. We are a digitally-led business, and the fact we are now able to enhance operations and yield more value from security functions is going to help us operationally. Genetec and Grantfen have played a huge part in accelerating our sophistication in this area, and I look forward to how we can gain increasing insights from all the technology has to offer." Deep integration and analytics While the roll-out has been relatively recent, the positive effects are already being felt across the business. This has led to future plans about what else could be introduced - all underpinned by Genetec Security Center. "Genetec Security Center is helping to improve inter-departmental collaboration thanks to its reporting functions, alongside benefiting operations and ensuring the security of the facility. We are an ambitious business, and as we grow we need a system that will continue to evolve with our requirements. Genetec enables this, and alongside its deep integration and leading analytics, we look forward to continuing the partnership over years to come", concluded Cooper.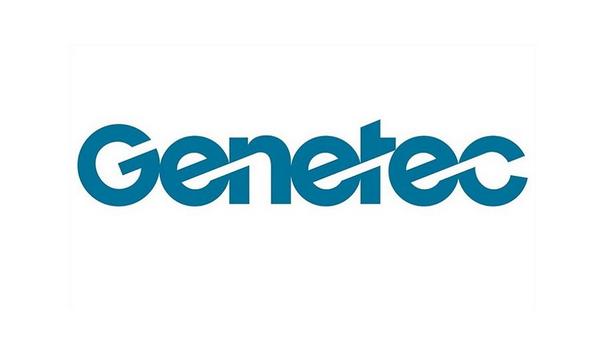 Genetec Celebrates Opening Of Its 16th Global Office With New Headquarters In Vienna, Austria
Genetec Inc. ("Genetec"), a renowned technology provider of unified security, public safety, operations, and business intelligence solutions, announced the opening of its 16th global office in Vienna, Austria. Ideally located to support the company's expanding footprint in Central Europe and serve as a hub for the DACH region, the new headquarters in Vienna will support the company's fast-growing R&D, regional sales and support teams. With a multilingual staff representing eighteen nationalities, the Austria team brings a unique mix of different cultures and ideas. Following the acquisition of Austrian video analytics company KiwiSecurity, the Vienna-based R&D team will focus on multiple areas including privacy and video analytics solutions that enable customers to protect people's privacy while increasing security and operational efficiency. Long-term growth strategy A fast-growing company, Genetec continues to expand its DACH operation and is actively recruiting talented individuals to join the team throughout that region. Genetec serves its global customers via an extensive network of resellers and integrators "The new Vienna offices will give us the perfect platform to continue expanding our footprint into Central Europe and sustain the continued year-on-year growth we have achieved in Europe and the rest of the world," said Cyrille Becker, General Manager for Europe, at Genetec Inc. "While right now everyone is safely working from home, our new offices will be there to support our long-term growth strategy and better meet the needs of our channel partners, end-users, and prospects in the region." Innovative technology company Genetec Inc. is an innovative technology company with a broad solutions portfolio that encompasses security, intelligence, and operations. The company's flagship product, security centre, is an open-architecture platform that unifies IP-based video surveillance, access control, automatic licence plate recognition (ANPR), communications, and analytics. Genetec also develops cloud-based solutions and services designed to improve security, and contribute new levels of operational intelligence for governments, enterprises, transport, and the communities in which one lives. Founded in 1997, and headquartered in Montreal, Canada, Genetec serves its global customers via an extensive network of resellers, integrators, certified channel partners, and consultants in over 80 countries.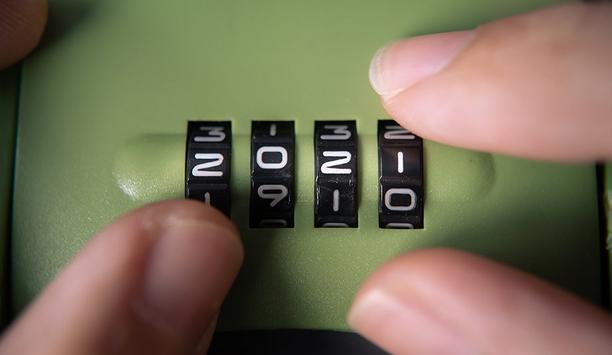 What Will Be The Security Industry's Biggest Challenge In 2021?
What a year 2020 was for the security industry! There were vast challenges that could not have been foreseen at the beginning of the year. It is safe to say that the events of 2020 defied all industry prognosticators. However, is that any reason not to hope our expectations looking ahead to 2021 will be much closer to reality? Can we possibly benefit from looking ahead and trying to plan for the challenges of the year ahead? We asked this week's Expert Panel Roundtable: What will be the security industry's biggest challenge in 2021?
Related white papers
Cloud Video and Smart Cities
Security Investments Retailers Should Consider For Their 2021 Budget
Market Report: Cannabis At A Glance