Illustra Security Camera Mounts
(39)
Browse Security Camera Mounts
Security camera mount products updated recently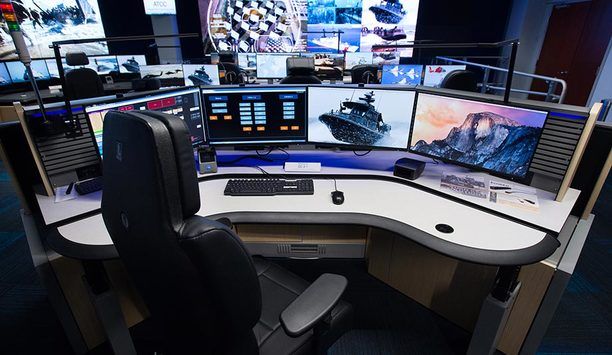 Ergonomic Standards Increase Control Room Productivity
Ergonomics are a critical, but often misunderstood aspect of designing control rooms for security. Ergonomics have a deep impact on the integrity of an operation, and the issue goes beyond the control room furniture. Matko Papic, Chief Technology Officer of Evans Consoles, divides ergonomics into three areas: physical (reach zones, touch points, monitors); cognitive (the individual's ability to process information without overlooking a critical element) and organizational (how the facility operates in various situations; e.g., is it adequately designed for an emergency event?). He says the Evans approach is to determine the precise placement required for each element an operator needs, and then to design and build console furniture to position it there. Basically, the idea is to tailor the control room to the operation. What tasks must an operator perform? Are they manageable or should they be divided up among several operators? Control room design should accommodate the need to collaborate, and be flexible enough to adapt to various situations. It all begins with understanding the information that needs to be processed, says Papic. Increased Productivity In The Workplace Because personnel are often stationed at a specific console, desk or workstation for long hours, physical problems and productivity issues can result, says Jim Coleman, National Sales Manager, AFC Industries. Ergonomically designed furniture and related products have been proven to increase productivity and alleviate physical stress in the workplace. Ergonomic furniture solutions are crafted for the ultimate in safety, adaptability, comfort and functionality. Coleman says AFC Industries can tailor furniture to specific needs and environment. For example, a height-adjustable workstation can be combined with adjustable monitor arm mounts to create a relaxed, comfortable environment. Furniture offers modern designs, comfortable ergonomics, and comprehensive features. Rugged materials withstand the 24/7 use of command control centers. Health Benefits Of Ergonomic Workstations A sedentary office environment is often an unhealthy one. "For people who sit most of the day, their risk of heart attack is about the same as smoking," says Martha Grogan, Cardiologist at the Mayo Clinic. Ongoing research and studies have shown that a change in posture (i.e., using ergonomic sit-to-stand workstations) is an effective means to combat these negative health issues. Using sit-to-stand workstations helps to eliminate musculoskeletal disorders caused by long-term sitting. They can also improve productivity and focus from the increased blood flow. Energy levels can rise and employees burn more calories. Control room design should accommodate the need to collaborate and be flexible enough to adapt to various situations "The ergonomic environment we create for control rooms involves considering every need of the staff at each workstation and their equipment, as well as workflow within the entire room," says Coleman. "From the proper setting of screen focal lengths to sound absorption and glare reduction, each requirement and phase of a control room design is a necessary process to ensure the protection and safety of people and property." Emergency Operations Center "The military has figured out that you are more alert when you are standing," says Randy Smith, President of Winsted, and the realization is guiding emergency operations center (EOC) design toward sit-stand. "As soon as there is an emergency, everybody stands up," Smith adds. Designing EOC environments also requires systems be integrated with annunciating signal lights to facilitate communication among operators. Winsted's sit-stand consoles can be combined with a motorized M-View monitor wall mount, enabling a 60-inch wall monitor to be raised and lowered to match the positioning of the sit-stand console. Larger, wall-mounted screens are easier to use for operators, since a larger monitor size can make it easier to read text on a screen, for example. Combining the larger monitor with sit-stand capabilities provides the best of both options. Many operators today stand for 50 percent of their day, says Smith. Ergonomic standards guide the design of Winsted's control room consoles, including ISO 11064 standards for the design of control centers. The furniture also is designed to accommodate industrial wire management (larger wire bundles), unlike furniture that might be bought in an office supply store. Read part 3 of our Control Rooms series here {##Poll37 - How well do you incorporate ergonomics into your control rooms?##}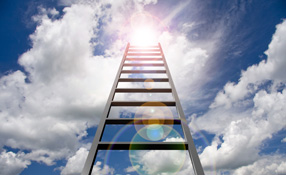 Improving Security System Installations With Acceptance Testing
Endless possibilities for security deployment have been made possible with technological advancements Significant technological advancements have created endless possibilities in how security is not only deployed, but also leveraged by the end user – the customer. For example, customers can now view surveillance at eight different offices in eight different states from a single, central location. A security director can manage an enterprise-wide access control system, including revoking or granting access control privileges, for 10,000 global employees from the company's headquarters in Chicago. However, with that increased level of system sophistication comes an added level of complexity. After successfully completing the installation of a security system, integrators are now expected to formally and contractually prove that the system works as outlined in the project specification document. Tom Feilen, Director of National Accounts for Koorsen Security Technology explains that this formal checks and balance process is gaining momentum in the security industry. The step-by-step process of Acceptance Testing is more commonly being written into bid specifications, especially for projects that require the expertise of an engineer and/or architect. Simply put, it is a way for the end user to make sure the system they paid for works properly and is delivered by the integrator as outlined in the project's request for proposal. While Acceptance Testing can be a time consuming process, it is a valuable industry tool. It is estimated that at least 95 percent of integrated security systems today have been brought through the Acceptance Testing process. Security systems have become more complicated in recent years. The introduction of IP-based, enterprise-wide and integrated solutions have all opened the door to more sophisticated access control and surveillance systems than ever thought possible. This process can vary depending upon the size of the project, but for a larger scale project, it is not uncommon for Acceptance Testing to take several weeks from start to finish. This timeline can be especially lengthy when the project involves hundreds of devices, such as access control readers, surveillance cameras, video recorders, intrusion sensors, and intercom systems. Most integrated security systems today have been brought through the Acceptance Testing process What is involved in the Acceptance Testing process? While the specific process can vary from integrator to integrator, many follow a similar process with their customer to ensure the system works accurately and that the customer has the proper certification documentation. The initial part of the process typically involves generating a report of each device installed as part of the system. This list enables the systems integrator to systematically test each device ensuring that individual devices are not specific points of failure for the overall system. For example, in a building equipped with a system that automatically releases the egress doors upon the fire alarm activation, it is important to make sure each door's electro-magnetic locking system is operating properly. The systems integrator would not only test that a door releases when the fire alarm sounds, but also to make sure the access control system is notified if the door is propped open or held open longer than in normal usage parameters. For a door that is also monitored by a surveillance camera, part of the testing would also involve making sure that an image being transmitted to a video monitor is coming from the correct surveillance camera and that the actual angle of the image is what the customer has requested and is correctly labeled as such. If a device does not function as it should, it is then added to a punch list that would require the systems integrator to repair that device within a certain period of time. Once repairs are made, the system integrator would then submit a letter to the client stating that every device has been tested and works properly. It is also important for the integrator that once the testing process is complete to obtain a customer sign off (Certificate of Acceptance) on all systems tested and documentation provided. This limits liability once the system is turned over. From a safety perspective, Acceptance Testing is also used to verify that T-bars and safety chains are installed on cameras that are mounted in drop ceilings. It can confirm that panels are mounted in a room that is properly heated and cooled to avoid major temperature swings. Also, as part of the Acceptance Testing checklist, it can insure that power supplies that drive all the security systems are properly rated with the recommended batteries for back-up. And, that emergency exist devices or card readers are not mounted more than 48-inches above ground. An Acceptance Testing process serves to protect the end user's investment After the project is complete, Acceptance Testing protects both parties involved against liability issues. One example is if the building has a fire and the functionality of the life safety system comes into question. Acceptance Testing can be used to prove that the system was able to function as specified and dispel any concerns about its performance. At that time, all close out sheets are turned in, along with as-built drawings and a manual providing a complete listing of each device and system installed. Today, these manuals not only come in paper form as part of a large binder, but also digital files saved to a disc. The benefit of providing the customer with a binder or documentation of the system is that should the end user/customer replace the person who manages security at the company, valuable information will not leave with that former employee. While this checklist to close out a project may appear trivial at first, it is an important part of the security project process. By implementing an Acceptance Testing program, it serves to protect the end user's investment, ensuring that the systems integrators hired for the project is knowledgeable and provides quality work. For the integrator, it helps towards the end goal of a satisfied customer.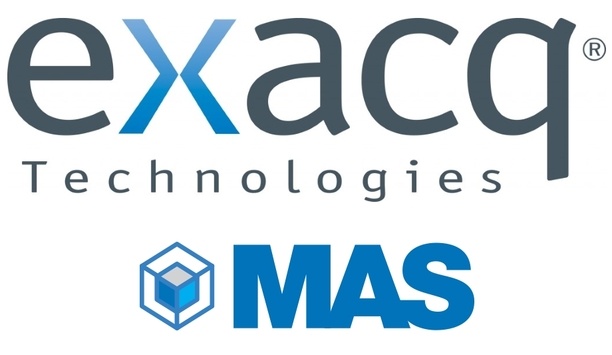 Johnson Controls' exacqVision Integrated With MASterMind Software For Video Verification And Alerts
Exacq has announced its integration with the highly rated monitoring station software, MASterMind. These technologies combined utilize video verification services to receive live video from the exacq Network Video Recorder when an event occurs, and sends a call to the monitoring station call center. Made possible through the Connected Partner Program, the exacqVision and MASterMind integration allows seamless collaboration of video into the dispatching process through MASvideo. This provides command centers and central stations the ability to coordinate incoming alarms with the associated video captured by cameras located at the monitored site: Features of the integration The integration provides powerful features such as: View live video linked to an incoming alarm Control single or multi image views Select between cameras utilizing PTZ camera features Record video within a single application The Connected Partner Program is designed for product manufacturers and software developers. This opportunity offers access to all the tools needed to build integrations with Tyco products, including software, hardware, documentation, sample code, dedicated engineering and marketing support.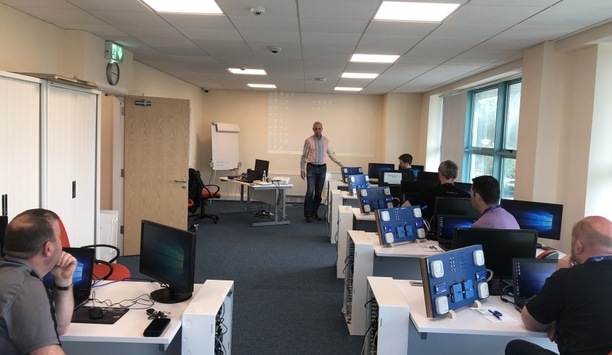 Johnson Controls Announces Opening Of New Dublin Showroom And Training Facility In Ireland
Tyco, the security products division of Johnson Controls, has announced the opening of its new state-of-the-art interactive showroom and training facility in Ireland. ACVS solutions Located in the Ballymount area of Dublin, the new showroom facility provides the opportunity for system integrators and their end-user clients to see live demonstrations of the innovative features and groundbreaking technology built-into the latest generation of Access Control and Video Surveillance (ACVS) solutions supplied under the Tyco umbrella. "In addition to in-depth demonstrations of specific products or software, we are now also able to show how easy it is for users to benefit from a totally integrated security solution via an interactive operational system," said Colm O'Brien, Tyco's ACVS Business Manager in Ireland. Unified Video Management He adds, "As an example, we are able to demonstrate the full capabilities of victor, our Unified Video Management application, which seamlessly synchronizes video surveillance with access control, fire, BMS, Drone Detection and mitigation, Radar, Gate Automation, intrusion and other systems, into one powerful, intuitive interface." The new facility also has a fully equipped training room with hands-on workstations to enable system integrators to learn how to offer their end-user clients maximum value from a wide range of solutions, including American Dynamics Victor & VideoEdge Video platforms, Exacq Video Management Software, Illustra cameras, Software House CCure Access Control, CEM Access Control Systems and Kantech Access Control platforms.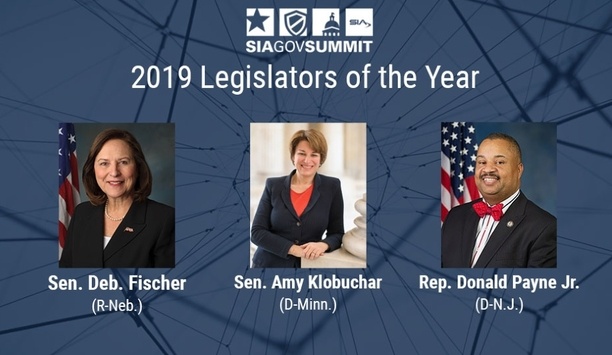 Security Industry Association Announces Winners Of The 2019 Legislator Of The Year Award
The Security Industry Association (SIA) has named Sen. Amy Klobuchar (D-Minn.), Sen. Deb Fischer (R-Neb.) and Rep. Donald Payne, Jr. (D-N.J.) as the 2019 recipients of the SIA Legislator of the Year Award. The awardees will be honored at the upcoming SIA GovSummit, taking place June 26-27 in Washington, D.C. The SIA Legislator of the Year Award is presented annually to members of Congress and other elected officials who have demonstrated extraordinary leadership in advancing legislation and policies that encourage the effective use of technology solutions to enhance public safety and security and protect critical infrastructure. Recognition for promoting workforce development Sen. Fischer recently recognized SIA, along with SIA member companies Intel and VMware, as supporters of the DIGIT ActWith this award, Sen. Klobuchar will be recognized for her leadership on workforce development and life safety issues important to the security industry and its mission. In 2019, Klobuchar authored S.379, a bill that would allow workers to use "529" education savings accounts for training and credentialing programs, and S. 481 – the Nicholas and Zachary Burt Memorial Carbon Monoxide Poisoning Prevention Act – which would provide grant assistance for the purchase and installation of carbon monoxide detectors in dwelling units of low-income families and elderly persons, child care facilities, public schools and student housing owned by public universities. Sen. Fischer authored bipartisan legislation that would convene a working group of federal entities and private-sector stakeholders tasked with providing recommendations to Congress on how to facilitate the growth of connected Internet of Things (IoT) technologies. S. 1611, also known as the Developing and Growing the Internet of Things (DIGIT) Act, calls for the United States to craft a national strategy to position the United States as the global leader in IoT technologies. Sen. Fischer recently recognized SIA, along with SIA member companies Intel and VMware, as supporters of the DIGIT Act. Installing vehicular barriers to mitigate attacks Rep. Payne, who serves as chairman of the House Homeland Security Subcommittee on Emergency Preparedness, Response and Recovery, recently introduced H.R. 2160 – the Shielding Public Spaces From Vehicular Terrorism Act – which would help communities leverage homeland security grants to install vehicular barriers and implement other protective measures and direct research and development efforts on the emerging threats from vehicular attacks. Rep. Payne recently introduced H.R. 2160 – the Shielding Public Spaces From Vehicular Terrorism Act Payne also crafted H.R. 6920, the School Security Is Homeland Security Grant Act, which clarified allowable uses, requires a percentage of homeland security grants to be used for enhanced school security measures and increases overall authorization for the grants. Enhancing perimeter and school security "SIA's policy priorities include notable measures that help increase safety and security across many sectors, including the critical areas of perimeter security and school security, while helping the industry to stay ahead of megatrends such as the proliferation of IoT and the recruitment and retention of qualified workers," said SIA CEO Don Erickson. "SIA applauds Sen. Klobuchar's work to promote the 21st-century technology workforce essential to our industry, Sen. Fischer's leadership in recognizing the security industry's role in fostering IoT growth, and Rep. Payne's contributions to mitigating the threat of vehicular attacks and protecting students, staff, faculty and visitors in our nation's schools." Session on physical access control systems SIA GovSummit – the annual government security conference hosted by SIA – brings together government security leaders and private industry technologists for top-quality information sharing and education on security topics affecting federal, state and even local agencies. Attendees will find specialized sessions on topics such as modernizing federal physical access control systems Attendees will find specialized sessions on topics such as modernizing federal physical access control systems, the U.S. Department of Defense's unified facilities criteria for security systems, facial recognition technology use for public safety and homeland security missions and helping communities protect religious institutions, crowded spaces and other soft targets. SIA GovSummit is free for all government employees, including federal, state, county and municipal-level staff (both domestic and international), plus all military, law enforcement and public safety representatives. Sponsors of the event This event is made possible thanks to the following sponsors and partners: Premier Sponsors LenelS2, HID Global, Tyco Security Products and Allegion; Event Sponsors AMAG Technology, American Fuel & Petrochemical Manufacturers, Axis Communications, B&B Roadway Security Solutions, Calpipe Security Bollards, the U.S. Department of Homeland Security Science and Technology Directorate, dormakaba, Gallagher, Genetec, Gibraltar, GSA Schedules, Inc., Hanwha Techwin America, HySecurity, IDEMIA, Identiv, ISC Security Events, Louroe Electronics, Marshalls, Milestone Systems, the National Initiative for Cybersecurity Careers and Studies, NetApp, Panasonic, the Secure Worker Access Consortium and TCP Security Solutions.
Featured white papers
Physical Security Supports A Future-Proof Cyber Security Strategy
Download
Combining Systems Intelligence And Human Insight For Superior Security
Download
3 Ways To Increase Workplace Safety And Resource Efficiency
Download