Illustra Security Camera Mounts
(39)
Browse Security Camera Mounts
Security camera mount products updated recently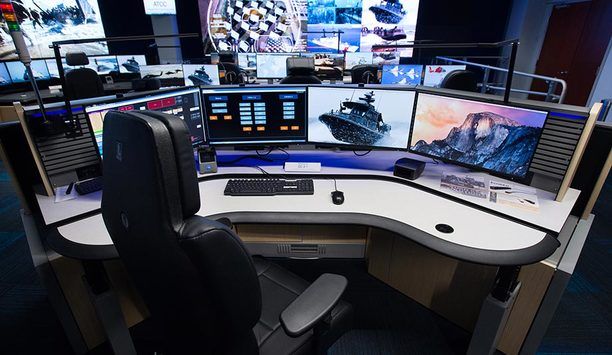 Ergonomic Standards Increase Control Room Productivity
Ergonomics are a critical, but often misunderstood aspect of designing control rooms for security. Ergonomics have a deep impact on the integrity of an operation, and the issue goes beyond the control room furniture. Matko Papic, Chief Technology Officer of Evans Consoles, divides ergonomics into three areas: physical (reach zones, touch points, monitors); cognitive (the individual's ability to process information without overlooking a critical element) and organizational (how the facility operates in various situations; e.g., is it adequately designed for an emergency event?). He says the Evans approach is to determine the precise placement required for each element an operator needs, and then to design and build console furniture to position it there. Basically, the idea is to tailor the control room to the operation. What tasks must an operator perform? Are they manageable or should they be divided up among several operators? Control room design should accommodate the need to collaborate, and be flexible enough to adapt to various situations. It all begins with understanding the information that needs to be processed, says Papic. Increased Productivity In The Workplace Because personnel are often stationed at a specific console, desk or workstation for long hours, physical problems and productivity issues can result, says Jim Coleman, National Sales Manager, AFC Industries. Ergonomically designed furniture and related products have been proven to increase productivity and alleviate physical stress in the workplace. Ergonomic furniture solutions are crafted for the ultimate in safety, adaptability, comfort and functionality. Coleman says AFC Industries can tailor furniture to specific needs and environment. For example, a height-adjustable workstation can be combined with adjustable monitor arm mounts to create a relaxed, comfortable environment. Furniture offers modern designs, comfortable ergonomics, and comprehensive features. Rugged materials withstand the 24/7 use of command control centers. Health Benefits Of Ergonomic Workstations A sedentary office environment is often an unhealthy one. "For people who sit most of the day, their risk of heart attack is about the same as smoking," says Martha Grogan, Cardiologist at the Mayo Clinic. Ongoing research and studies have shown that a change in posture (i.e., using ergonomic sit-to-stand workstations) is an effective means to combat these negative health issues. Using sit-to-stand workstations helps to eliminate musculoskeletal disorders caused by long-term sitting. They can also improve productivity and focus from the increased blood flow. Energy levels can rise and employees burn more calories. Control room design should accommodate the need to collaborate and be flexible enough to adapt to various situations "The ergonomic environment we create for control rooms involves considering every need of the staff at each workstation and their equipment, as well as workflow within the entire room," says Coleman. "From the proper setting of screen focal lengths to sound absorption and glare reduction, each requirement and phase of a control room design is a necessary process to ensure the protection and safety of people and property." Emergency Operations Center "The military has figured out that you are more alert when you are standing," says Randy Smith, President of Winsted, and the realization is guiding emergency operations center (EOC) design toward sit-stand. "As soon as there is an emergency, everybody stands up," Smith adds. Designing EOC environments also requires systems be integrated with annunciating signal lights to facilitate communication among operators. Winsted's sit-stand consoles can be combined with a motorized M-View monitor wall mount, enabling a 60-inch wall monitor to be raised and lowered to match the positioning of the sit-stand console. Larger, wall-mounted screens are easier to use for operators, since a larger monitor size can make it easier to read text on a screen, for example. Combining the larger monitor with sit-stand capabilities provides the best of both options. Many operators today stand for 50 percent of their day, says Smith. Ergonomic standards guide the design of Winsted's control room consoles, including ISO 11064 standards for the design of control centers. The furniture also is designed to accommodate industrial wire management (larger wire bundles), unlike furniture that might be bought in an office supply store. Read part 3 of our Control Rooms series here {##Poll37 - How well do you incorporate ergonomics into your control rooms?##}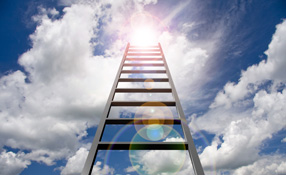 Improving Security System Installations With Acceptance Testing
Endless possibilities for security deployment have been made possible with technological advancements Significant technological advancements have created endless possibilities in how security is not only deployed, but also leveraged by the end user – the customer. For example, customers can now view surveillance at eight different offices in eight different states from a single, central location. A security director can manage an enterprise-wide access control system, including revoking or granting access control privileges, for 10,000 global employees from the company's headquarters in Chicago. However, with that increased level of system sophistication comes an added level of complexity. After successfully completing the installation of a security system, integrators are now expected to formally and contractually prove that the system works as outlined in the project specification document. Tom Feilen, Director of National Accounts for Koorsen Security Technology explains that this formal checks and balance process is gaining momentum in the security industry. The step-by-step process of Acceptance Testing is more commonly being written into bid specifications, especially for projects that require the expertise of an engineer and/or architect. Simply put, it is a way for the end user to make sure the system they paid for works properly and is delivered by the integrator as outlined in the project's request for proposal. While Acceptance Testing can be a time consuming process, it is a valuable industry tool. It is estimated that at least 95 percent of integrated security systems today have been brought through the Acceptance Testing process. Security systems have become more complicated in recent years. The introduction of IP-based, enterprise-wide and integrated solutions have all opened the door to more sophisticated access control and surveillance systems than ever thought possible. This process can vary depending upon the size of the project, but for a larger scale project, it is not uncommon for Acceptance Testing to take several weeks from start to finish. This timeline can be especially lengthy when the project involves hundreds of devices, such as access control readers, surveillance cameras, video recorders, intrusion sensors, and intercom systems. Most integrated security systems today have been brought through the Acceptance Testing process What is involved in the Acceptance Testing process? While the specific process can vary from integrator to integrator, many follow a similar process with their customer to ensure the system works accurately and that the customer has the proper certification documentation. The initial part of the process typically involves generating a report of each device installed as part of the system. This list enables the systems integrator to systematically test each device ensuring that individual devices are not specific points of failure for the overall system. For example, in a building equipped with a system that automatically releases the egress doors upon the fire alarm activation, it is important to make sure each door's electro-magnetic locking system is operating properly. The systems integrator would not only test that a door releases when the fire alarm sounds, but also to make sure the access control system is notified if the door is propped open or held open longer than in normal usage parameters. For a door that is also monitored by a surveillance camera, part of the testing would also involve making sure that an image being transmitted to a video monitor is coming from the correct surveillance camera and that the actual angle of the image is what the customer has requested and is correctly labeled as such. If a device does not function as it should, it is then added to a punch list that would require the systems integrator to repair that device within a certain period of time. Once repairs are made, the system integrator would then submit a letter to the client stating that every device has been tested and works properly. It is also important for the integrator that once the testing process is complete to obtain a customer sign off (Certificate of Acceptance) on all systems tested and documentation provided. This limits liability once the system is turned over. From a safety perspective, Acceptance Testing is also used to verify that T-bars and safety chains are installed on cameras that are mounted in drop ceilings. It can confirm that panels are mounted in a room that is properly heated and cooled to avoid major temperature swings. Also, as part of the Acceptance Testing checklist, it can insure that power supplies that drive all the security systems are properly rated with the recommended batteries for back-up. And, that emergency exist devices or card readers are not mounted more than 48-inches above ground. An Acceptance Testing process serves to protect the end user's investment After the project is complete, Acceptance Testing protects both parties involved against liability issues. One example is if the building has a fire and the functionality of the life safety system comes into question. Acceptance Testing can be used to prove that the system was able to function as specified and dispel any concerns about its performance. At that time, all close out sheets are turned in, along with as-built drawings and a manual providing a complete listing of each device and system installed. Today, these manuals not only come in paper form as part of a large binder, but also digital files saved to a disc. The benefit of providing the customer with a binder or documentation of the system is that should the end user/customer replace the person who manages security at the company, valuable information will not leave with that former employee. While this checklist to close out a project may appear trivial at first, it is an important part of the security project process. By implementing an Acceptance Testing program, it serves to protect the end user's investment, ensuring that the systems integrators hired for the project is knowledgeable and provides quality work. For the integrator, it helps towards the end goal of a satisfied customer.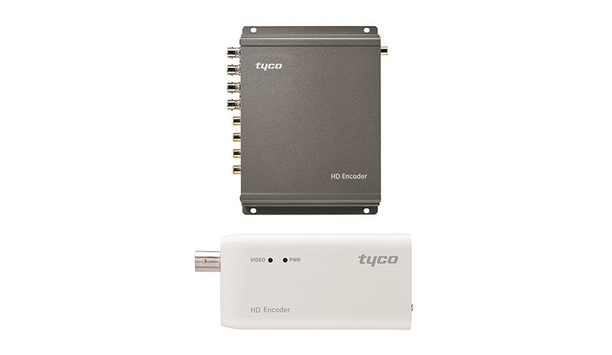 Johnson Controls Releases Tyco HD Video Encoder For Seamless Analog And IP Integration
Johnson Controls introduces the Tyco HD Encoder, an ideal solution that allows high definition (HD) and standard definition (SD) analog cameras to function within an evolving IP infrastructure. The product is supported by both exacqVision, American Dynamics and VideoEdge. IP video surveillance Available in one-and four-channel options, the Tyco HD Encoder allows users in networked environments to retain HD and SD cameras while adding IP cameras over time, leveraging the benefits of IP while utilizing their existing analog infrastructure. Encoder hardware adapts analog video to be sent over IP networks, helping CCTV systems upgrade to a modern IP video surveillance organization. The HD Encoder is ready for deployment out-of-the-box and is Power over Ethernet enabled for minimal cabling by running power and data through the same CAT5/6 cable. The encoder also includes important features like HDMI out, H.264 compression for cameras up to 2MP, multi-streaming and support for AHD, CVI and TVI analog protocols. Fully integrated video system Tyco provides network video recorders and video management systems from American Dynamics and Exacq, offering the foundation for a fully integrated video system. Purchasing each aspect of the solution from the same vendor reduces potential product lifetime issues while streamlining setup and support.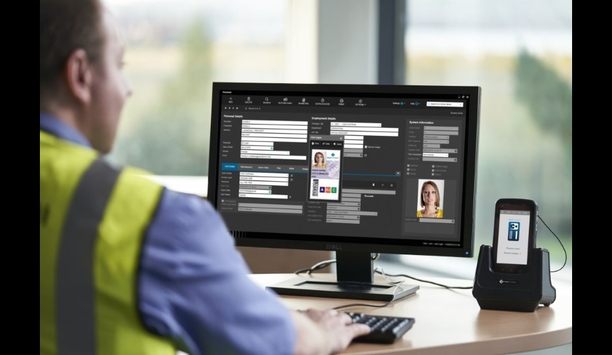 Tyco CEM Systems protect Salalah, Duqm and Muscat International airports with 1 access control security infrastructure
Oman Airports manages and operates all civil airports in the Sultanate of Oman. As a result of the growing aviation sector in the Middle East, Salalah, Duqm and Muscat International airports were all recently redeveloped with new state-of-the-art terminal facilities and technologies. Access control solution To protect Oman Airport's growing number of passengers and new hi-tech terminal buildings, Oman Airports required an advanced access control solution that not only incorporated the latest advances in technology but also had proven resilience within the aviation industry. With 30 years' experience of securing airports around the world, the CEM Systems' AC2000 Airport security management system was the ideal match. As the largest airport in Oman, Muscat International's upgrade was a landmark $1.8 billion expansion project. Phase one involved the construction of a new state-of-the-art 580,000 sqm Terminal 1 building, which was officially inaugurated for operations in March 2018. CEM intelligent card readers additionally feature a large internal database for offline card validation" Airport edition access control system "Oman Airports required a proven, fully integrated security solution to secure Muscat Airport's new hi-tech Terminal 1 building, as well as a number of its external peripheral buildings. At the same time we were also awarded the contract to secure the new Salalah and Duqm Airports in Oman. "This allowed all three airports to use the CEM Systems' AC2000 Airport Edition access control system and share a commonality of security infrastructure for operational excellence. We congratulate Oman Airports in their achievement and are delighted to be part of such an important leading infrastructure project for the development of Oman." said Philip Verner Regional Sales Director, Security Products, Johnson Controls. Intelligent IP card readers CEM Systems' range of intelligent IP card readers with integrated controllers (S610e, S700 readers) were installed throughout Oman Airports to provide the highest possible level of on-board smart card technology. CEM intelligent card readers additionally feature a large internal database for offline card validation and can store up to 200,000 cardholder records and 50,000 transactions offline. This ensures zero system downtime, prevents any loss of transaction data and delivers the highest possible level of system reliability within airports. Over 3,000 CEM IP card readers were installed throughout Muscat Airport's new Terminal 1 to protect airside and landside locations, including 45 arrival and departure gates, 29 jet-bridges and 82 immigration counters. Emerald touchscreen terminals CEM Systems' emerald touchscreen terminals have also recently been chosen by Duqm airport A large number of outlying annex buildings (spread out over 30,000 m2) were also secured with CEM intelligent card readers. These included a new 97m high Air Traffic Control (ATC) tower, aircraft hangars, cargo and crew facility buildings and the new pivotal headquarters building for the Public Authority for Civil Aviation (PACA). CEM Systems' emerald touchscreen terminals have also recently been chosen by Duqm airport for heightened security. Emerald is a combined access control card reader and controller featuring fully integrated Voice over IP (VoIP) intercom, onboard Power over Ethernet technology and a range of smart airport applications and operational modes, all in one single, powerful terminal. Integrated biometric and access control solution For areas of heightened security, over 1,300 CEM fingerprint card readers (S610f & emerald fingerprint terminals) have also been installed throughout all three Oman airports. As an all-in-one advanced IP card reader, controller and integrated biometric solution combined, CEM fingerprint readers uniquely provides three layers of security (card, PIN and biometric verification) via one hardware device and one integrated software enrolment process. This eradicates the need for a separate biometric enrolment solution, provides a quick and accurate biometric read time and ultimately creates less biometric verification errors at the door/gate. Intelligent IP readers critically provide Oman Airports with aviation specific door modes Gate room management CEM Systems' intelligent IP readers also go beyond security by helping airport operations. Intelligent readers are used to enable air-bridge monitoring, provide check-in-desk enabling, control baggage belts and assist with airport passenger flow and gate room management. Intelligent IP readers critically provide Oman Airports with aviation specific door modes such as 'Passenger mode' which enables the efficient management of gate rooms for departing and arriving passengers. Passenger mode controls the open times of single or interlocking doors, ensuring Gate Room doors are opened or closed depending on the configuration set for a specific flight. The user-friendly LCD screen on CEM card readers effectively acts as a smart information point for ID staff and flight agents and allows staff to easily manage the Gate Arrivals process on the ground. S3040 portable hand-held readers Oman Airports now utilise portable card readers to enable random ID checks on personnelCEM Systems' S3040 portable hand-held readers uniquely protected Muscat International Airport during its initial construction phase in December 2014. Portable readers enabled ID card validation at temporary airport site entrances and gates, which at the time of construction had no power or comms. Oman Airports now utilise portable card readers to enable random ID checks on personnel throughout all three airports. Designed specifically for airports, CEM Systems' AC2000 Airport security management system provides powerful aviation-specific access control throughout airside and landside areas. Using a range of powerful AC2000 Airport software applications, Oman Airports benefit from sophisticated ID badging, airport visitor management and high levels of airport systems integration. Open architecture integration tools CEM Systems' open architecture integration tools successfully enabled the AC2000 access control system to be seamlessly linked with other airport security systems including video, perimeter detection and Oman Airport's central 'Airport Operating System' for the resolution of maintenance faults. This ensures that system maintenance faults and alarms are dealt with promptly, efficiently and with full accountability. Oman Airports use the CEM Systems' AC2000 VIPPS application to manage airport pass applications and biometrics To provide the highest possible level of smart card security to over 30,000 authorised card holders, all three Oman Airports utilise highly secure CEM DESFire smart card technology with multiple layers of encryption. Oman Airports use the CEM Systems' AC2000 VIPPS (Visual Imaging Pass Production) application to successfully manage airport pass applications and biometrics. AC2000 Visitors application The AC2000 Visitors application also provides a powerful tool for Oman Airports to monitor and control ID card access for visitors and temporary airport staff. Information such as 'name of airport sponsor' can be recorded and once visits have been completed, cards can then be recycled, creating efficiency savings within the airport ID centre. Moving forward, CEM Systems will continue to work together in partnership with Oman Airports and their chosen system integrators as all three airports move into their next development phases. It is understood that airport security needs and legislation requirements change over time and thus CEM Systems will remain flexible to help meet their evolving project needs.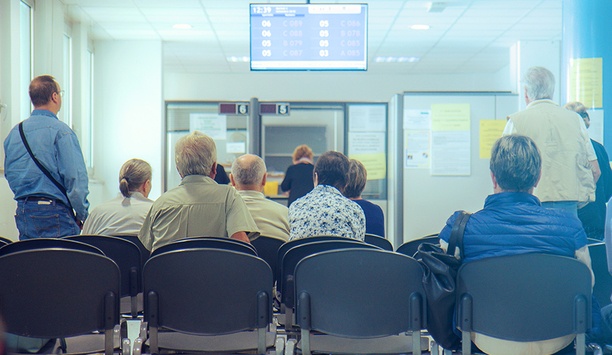 How Technology Contributes To Better Healthcare Facility Security
Video, access control and visitor management are among the technologies that are enabling greater safety and security at hospitals and other healthcare facilities. Video surveillance systems enable hospital management and security professionals to know what goes on in and around a medical facility. Recording images in high resolutions (megapixels and gigapixels) is becoming more and more important in healthcare, says Jason Ouellette, Product Line Director – Access Control, Tyco Security Products. Video event management software Video analytics are now being leveraged for patient tracking, asset tracking, and operational purposes If an incident occurs in a medical facility, the security staff has to be able to identify faces easily and accurately. Storage and costs have to be considered, of course. With technology improving and prices decreasing, video solutions can even be used for purposes beyond traditional security. For example, video analytics are now being leveraged for patient tracking, asset tracking, and operational purposes, and captured video can be used to defend against liability claims. What's next? Video analytics will continue to be a valuable addition to any surveillance infrastructure due to its ability to address patient needs, operational efficiencies and early risk detection, says Brandon Reich, Senior Director of Surveillance Solutions, Pivot3. Through video event management software (VEMS), hospitals can customize the statistics that are relevant to their individual buildings or campuses without having to spend extra time or money on rigorous employee training. Data capture form to appear here! Real-Time access control security updates Furthermore, once healthcare facilities are able to digitize all of their patient records, secure any of their ingress and egress points with real-time access control security updates, and fully transition from analog to IP video surveillance cameras, VEMS systems that house analytical software will be able to multiply the benefits offered to hospitals, not just in real time, but in planning ahead for future risk, expansion and safety protocols. It is vital to implement integrated and innovative access control solutions With large, complex facilities, directors of security at hospitals struggle with controlling access to various levels of the facility, according to Eric Widlitz of Vanderbilt Industries. To manage the risks that hospitals face and ensure a comprehensively protected atmosphere for patients and staff, it is vital to implement integrated and innovative access control solutions. For example, ease of access with controlled entrances is vital to medical crash teams, as is the need for a zonal access control lockdown in the event of a contagious disease outbreak. Strict access limitations Different hallways, rooms, floors and waiting areas within a hospital require different amounts of restriction, and sensitive materials, such as medical files, controlled substances and sterile environments (such as operating and procedure rooms) all necessitate an additional layer of protection. Access control in particular has advanced significantly to offer healthcare facilities the ability to control access remotely, through mobile applications, confirm identity quickly and easily and program varying levels of access for visitors, patients, doctors and staff. One area that is recently experiencing rapid growth – and drastic change –is the securing of narcotics within healthcare facilities, says Robert Laughlin, CEO and Chairman, Galaxy Control Systems. In the past, all medicine was controlled in a central pharmacy located somewhere in the hospital or health facility. These pharmacies were highly secured areas, with strict access limitations; only authorized staff could get near the medicine stocks. Fiber optic communication lines For vehicle access control, medical centers and hospitals prefer beam barricades and shallow foundation barriers To improve the speed of delivery, and to have the necessary medicines ready at hand for in-patients without retaining a large delivery staff, the current trend is to have distributed pharmaceutical closets or carts that hold medicines much closer to the intended patients. For vehicle access control, medical centers and hospitals prefer beam barricades and shallow foundation barriers, according to Gregg Hamm of Delta Scientific. Manual beam barricades are installed at the Fort Bragg Veterans Administration Hospital in North Carolina to shut down certain areas of the facility when a higher alert is sounded. They will stop a 15,000-pound vehicle traveling 50 mph. The Navy Hospital in San Diego uses high speed, high security and very shallow foundation barricades to control all vehicles going in and out of the facility. With their extremely shallow foundation, they obviate the concerns of interference with buried pipes, power lines and fiber optic communication lines. They will stop a 15,000-pound vehicle traveling 50 mph. At the National Institute of Health in Bethesda, Maryland, even stronger shallow foundation barriers are used for traffic control and protection. These barriers will destroy a 65,000-pound (5.4 million foot-pounds) dump truck traveling 50 mph and continue to stand. Physical access control systems Controlling visitors to hospitals and healthcare facilities can directly impact security Controlling visitors to hospitals and healthcare facilities can directly impact security. Traditional methods of visitor management, such as paper visitor logs and handwritten badges are insufficient given today's variety of security challenges. A hospital using paper-based systems cannot easily cross-check information, confirm patient information, check visitor names against up-to-date watch lists, or visually confirm identity. An increasingly popular and important application is secure and simplified visitor management, integrated with the physical access control systems (PACS). Today's visitor management systems enable the screening, badging and tracking all visitors or, at a minimum, those visiting critical areas or during 'after hours' periods, Quickly identify inappropriate visitors One other growing technology is the ability to link to internal or governmental watch lists, to quickly identify inappropriate visitors before they gain access to the facilities. For example, Visitor Management systems can be configured to perform a Sex Offender search in both Children's Hospitals and Pediatric areas, further decreasing the likelihood that someone of the list could gain access. Wayfinding is indoor navigation to guide a person step-by-step on the way to a desired destination HID Global and Phunware Inc. are addressing the need of healthcare institutions to deploy standardized technology to provide a better wayfinding and visitor engagement experience inside the hospital, across campus and even in parking lots. The companies are collaborating to improve the experience for hospital patients and visitors to find their way within medical facilities, using wayfinding on their mobile phones. Wayfinding is indoor navigation to guide a person step-by-step on the way to a desired destination. Enterprise-Level mobile wayfinding "It's easy for visitors and patients to get lost in hospitals, and every time they do it puts appointment times and patient satisfaction at risk," says Rom Eizenberg, Vice President of Sales, Bluvision, part of HID Global "With our location-aware app on a mobile device, we equip the visitor to get instant, turn-by-turn navigation that creates a better experience than that which is currently available on the market." HID's healthcare IoT solution-enablement platform simplifies the delivery of real-time location of clinicians, patients and devices. The platform is enabled by Bluvision (part of HID Global). Phunware's Multiscreen-as-a-Service (MaaS) platform also provides enterprise-level mobile wayfinding, engagement, data and more for other vertical markets, including retail, residential, hospitality, media and entertainment and more .Missed the rest our healthcare mini series? Read part one here and part two here.