Illustra Video Surveillance software
(1)
Browse Video Surveillance software
Video Surveillance software products updated recently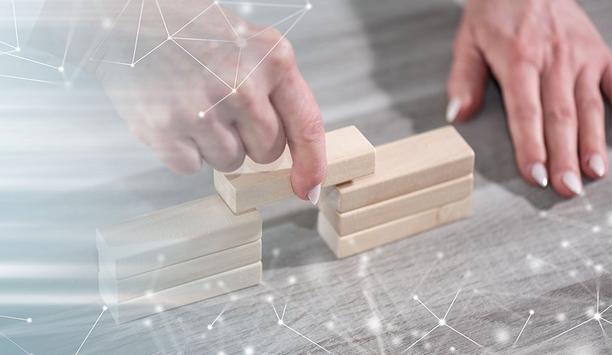 Tackling The Challenge Of The Growing Cybersecurity Gap
The SolarWinds cyberattack of 2020 was cited by security experts as "one of the potentially largest penetrations of Western governments" since the Cold War. This attack put cybersecurity front and center on people's minds again. Hacking communication protocol The attack targeted the US government and reportedly compromised the treasury and commerce departments and Homeland Security. What's interesting about the SolarWinds attack is that it was caused by the exploitation of a hacker who injected a backdoor communications protocol. This means that months ahead of the attack, hackers broke into SolarWinds systems and added malicious code into the company's software development system. Later on, updates being pushed out included the malicious code, creating a backdoor communication for the hackers to use. Once a body is hacked, access can be gained to many. An explosion of network devices What has made the threat of cyberattacks much more prominent these days has been IT's growth in the last 20 years, notably cheaper and cheaper IoT devices. This has led to an explosion of network devices. IT spending has never really matched the pace of hardware and software growth Compounding this issue is that IT spending has never really matched the pace of hardware and software growth. Inevitably, leading to vulnerabilities, limited IT resources, and an increase in IoT devices get more attention from would-be hackers. Bridging the cybersecurity gap In the author's view, this is the main reason why the cybersecurity gap is growing. This is because it inevitably boils down to counter-strike versus counter-strike. IT teams plug holes, and hackers find new ones, that is never going to stop. The companies must continue fighting cyber threats by developing new ways of protecting through in-house testing, security best practice sources, and both market and customer leads. End-user awareness One of the key battlegrounds here is the education of end-users. This is an area where the battle is being won at present, in the author's opinion. End-users awareness of cybersecurity is increasing. It is crucial to educate end-users on what IoT devices are available, how they are configured, how to enable it effectively, and critically, how to use it correctly and safely. Physical security network A valuable product that tackles cybersecurity is, of course, Razberi Monitor™, which is new to ComNet's portfolio. Monitor™ is a software platform that provides a top-down view of the physical security network and ecosystem. Monitor™ is a software platform that provides a top-down view of the physical security network and ecosystem It monitors and manages all the system components for cybersecurity and system health, providing secure visibility into the availability, performance, and cyber posture of servers, storage, cameras, and networked security devices. Proactive maintenance By intelligently utilizing system properties and sensor data, Razberi's award-winning cybersecurity software prevents problems while providing a centralized location for asset and alert management. Monitor™ enables proactive maintenance by offering problem resolutions before they become more significant problems. Identifying issues before they fail and become an outage is key to system availability and, moreover, is a considerable cost saving.
Physical Security And The Cloud: Why One Can't Work Without The Other
Human beings have a long-standing relationship with privacy and security. For centuries, we've locked our doors, held close our most precious possessions, and been wary of the threats posed by thieves. As time has gone on, our relationship with security has become more complicated as we've now got much more to be protective of. As technological advancements in security have got smarter and stronger, so have those looking to compromise it. Cybersecurity Cybersecurity, however, is still incredibly new to humans when we look at the long relationship that we have with security in general. As much as we understand the basics, such as keeping our passwords secure and storing data in safe places, our understanding of cybersecurity as a whole is complicated and so is our understanding of the threats that it protects against. However, the relationship between physical security and cybersecurity is often interlinked. Business leaders may find themselves weighing up the different risks to the physical security of their business. As a result, they implement CCTV into the office space, and alarms are placed on doors to help repel intruders. Importance of cybersecurity But what happens when the data that is collected from such security devices is also at risk of being stolen, and you don't have to break through the front door of an office to get it? The answer is that your physical security can lose its power to keep your business safe if your cybersecurity is weak. As a result, cybersecurity is incredibly important to empower your physical security. We've seen the risks posed by cybersecurity hacks in recent news. Video security company Verkada recently suffered a security breach as malicious attackers obtained access to the contents of many of its live camera feeds, and a recent report by the UK government says two in five UK firms experienced cyberattacks in 2020. Cloud computing – The solution Cloud stores information in data centres located anywhere in the world, and is maintained by a third party Cloud computing offers a solution. The cloud stores your information in data centres located anywhere in the world and is maintained by a third party, such as Claranet. As the data sits on hosted servers, it's easily accessible while not being at risk of being stolen through your physical device. Here's why cloud computing can help to ensure that your physical security and the data it holds aren't compromised. Cloud anxiety It's completely normal to speculate whether your data is safe when it's stored within a cloud infrastructure. As we are effectively outsourcing our security by storing our important files on servers we have no control over - and, in some cases, limited understanding of - it's natural to worry about how vulnerable this is to cyber-attacks. The reality is, the data that you save on the cloud is likely to be a lot safer than that which you store on your device. Cyber hackers can try and trick you into clicking on links that deploy malware or pose as a help desk trying to fix your machine. As a result, they can access your device and if this is where you're storing important security data, then it is vulnerable. Cloud service providers Cloud service providers offer security that is a lot stronger than the software in the personal computer Cloud service providers offer security that is a lot stronger than the software that is likely in place on your personal computer. Hyperscalers such as Microsoft and Amazon Web Service (AWS) are able to hire countless more security experts than any individual company - save the corporate behemoth - could afford. These major platform owners have culpability for thousands of customers on their cloud and are constantly working to enhance the security of their platforms. The security provided by cloud service providers such as Claranet is an extension of these capabilities. Cloud resistance Cloud servers are located in remote locations that workers don't have access to. They are also encrypted, which is the process of converting information or data into code to prevent unauthorized access. Additionally, cloud infrastructure providers like ourselves look to regularly update your security to protect against viruses and malware, leaving you free to get on with your work without any niggling worries about your data being at risk from hackers. Data centres Cloud providers provide sophisticated security measures and solutions in the form of firewalls and AI Additionally, cloud providers are also able to provide sophisticated security measures and solutions in the form of firewalls and artificial intelligence, as well as data redundancy, where the same piece of data is held within several separate data centres. This is effectively super-strong backup and recovery, meaning that if a server goes down, you can access your files from a backup server. Empowering physical security with cybersecurity By storing the data gathered by your physical security in the cloud, you're not just significantly reducing the risk of cyber-attacks, but also protecting it from physical threats such as damage in the event of a fire or flood. Rather than viewing your physical and cybersecurity as two different entities, treat them as part of one system: if one is compromised, the other is also at risk. They should work in tandem to keep your whole organization secure.
Making School Safety A Priority With Smart Technology
With pupils in the UK set to go back to school on 8 March, there are a number of safety measures schools need to implement to ensure the health and wellness of the staff, students, and school communities. The first lockdown and closure of schools brought on by the coronavirus pandemic fired a "warning shot" for education facilities managers, forcing head-teachers to re-examine school safety standards. Now that a third lockdown is here and schools have been shut down for a second time, anyone behind the curve with the benefits of smart technology should get on board now before children return to the school environment. And with the ever-changing variants of the COVID-19 virus, schools can't afford to be "late to class" when it comes to health and safety. Preventing the spread of disease Some schools in the US have been using smart technologies for a while to measure utility consumption and efficiency, streamline maintenance and enhance general school safety. These technologies are playing a significant role in keeping school buildings healthy and preventing the spread of disease. Let's take a look at how smart technology can help schools to become safer, as well as more energy-efficient and cost-effective. Thermal detection cameras Smart cameras placed at entry points of a school can remove the manual task of temperature testing Smart cameras placed at entry points of a school can remove the manual task of temperature testing. These cameras provide medically-accurate, real-time temperatures of individuals in real-time. If a high temperature is detected, the software sends an instant alert to the relevant party. It can also be set to deny access to those with high temperatures or to people not wearing masks. Safer water As the coronavirus continues to sweep through the world's population, healthcare providers should also be on heightened alert for Legionnaires' disease, another potential cause of pneumonia with similar symptoms. Legionella is a potentially deadly bacteria that can infect a school's water supply and cause an outbreak of Legionnaire's disease. It's a school's duty of care to prevent Legionella infection by monitoring the risk of the bacteria proliferating. Particularly as schools reopen and previously stagnant plumbing and cooling systems return to use, additional Legionella cases could rear their ugly head to emergency departments in the coming months. Traces of Legionella were recently found at a Worcestershire school. The school was forced to remain shut while treatment and testing took place. Automated flushing and temperature testing Instant alerts will notify relevant staff if water temperatures fall within "Legionella-friendly" parameters The Health and Safety Executive advises, "If your building was closed or has reduced occupancy during the coronavirus (COVID-19) outbreak, water system stagnation can occur due to lack of use, increasing the risks of Legionnaires' disease… If the water system is still used regularly, maintain the appropriate measures to prevent legionella growth." Typically, managing the risk of Legionella includes running all outlets for two minutes, taking and recording the temperature of the water to ensure that it's not conducive to Legionella growth. This is a time-consuming process, which is why schools are looking for automated water temperature monitoring systems. This smart system with automated flushing and temperature testing reports and records water temperature data in real-time. Instant alerts will notify relevant staff if water temperatures fall within "Legionella-friendly" parameters. Cleaner air Advisers say that improving air filtration and ventilation in schools can help mitigate the potential airborne transmission of COVID-19. Strategies include: Increasing outdoor air ventilation Filtering indoor air Using portable air cleaners with HEPA filters Smart building technologies such as advanced HVAC controls can help facilities managers promote cleaner air with less hassle. For example, smart HVAC systems use sensors to remotely monitor and control variables such as: Humidity Temperature Indoor air quality The level of carbon dioxide and other pollutants The technology is also energy-efficient and cost-effective. While these solutions may be key to the reopening of schools in the era of COVID-19, they also bring long-term benefits. Although COVID-19 may have accelerated the adoption of smart technology, many of these solutions are focused on health, wellness, and security in general; which have been needed in school systems for a long time.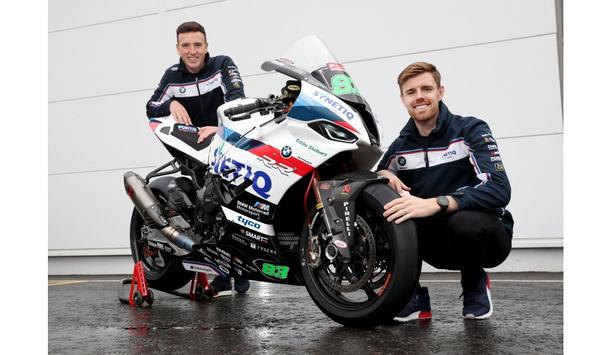 Tyco, Security Products Brand Of Johnson Controls, Announces Secondary Sponsorship Of The British Superbike Team, SYNETIQ BMW Motorrad
Tyco, the security products brand of Johnson Controls, the globally renowned company for smart and sustainable building solutions, has announced its secondary sponsorship of the SYNETIQ BMW Motorrad team for the 2021 British Superbikes season. Support for TAS Racing "We are delighted to have the opportunity to renew our support for TAS Racing who run the SYNETIQ BMW Motorrad team," said Gordon Morrison, GB Sales Director for the Johnson Controls' Tyco access control and video solutions. Gordon adds, "Our two companies share the same level of determination to succeed and we both have enthusiastic, talented engineering teams who strive for continual improvement in everything they do. From a strategic marketing point of view therefore, this synergy makes TAS Racing the ideal partner to help us promote the excellence of Tyco solutions." Tyco brands, Exacq, Kantech and Illustra Johnson Controls intend to organize technology days at selected British Superbikes events Johnson Controls intend to organize technology days at selected British Superbikes events, taking place during the 2021 racing calendar. Before watching SYNETIQ BMW Motorrad's Andrew Irwin and Danny Buchan compete against 24 riders representing 14 other Superbike teams, invited business partners and their customers will be able to see how Tyco brands, such as Exacq, Kantech and Illustra, are harnessing the latest advances in technology. Artificial Intelligence infused into Tyco products In addition to a wide range of solutions that will help businesses operate safely during the COVID-19 pandemic, such as the Illustra Insight Intelligent Frictionless Access, the guests will also be able to learn more about how Artificial Intelligence (AI) is being infused into the Tyco product portfolio, as well as how they can generate new business with the help of Cloudvue, the Johnson Controls Cloud-based subscription service. Philip Neill – SYNETIQ BMW Team Principal, said "After a long and successful relationship together, everyone at TAS Racing is extremely happy to welcome Tyco back to the British Superbike paddock in 2021. The team image may have changed slightly, however it will be very nice to see some old faces back at the racetracks this year."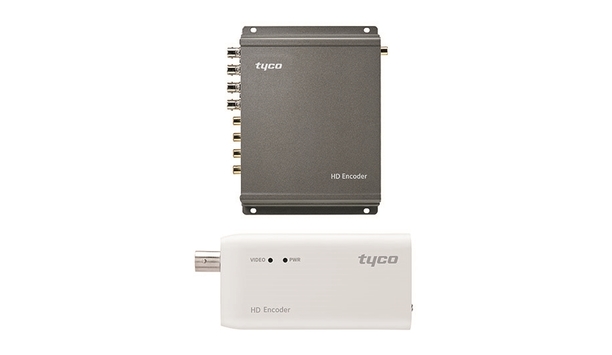 Johnson Controls Releases Tyco HD Video Encoder For Seamless Analog And IP Integration
Johnson Controls introduces the Tyco HD Encoder, an ideal solution that allows high definition (HD) and standard definition (SD) analog cameras to function within an evolving IP infrastructure. The product is supported by both exacqVision, American Dynamics and VideoEdge. IP video surveillance Available in one-and four-channel options, the Tyco HD Encoder allows users in networked environments to retain HD and SD cameras while adding IP cameras over time, leveraging the benefits of IP while utilizing their existing analog infrastructure. Encoder hardware adapts analog video to be sent over IP networks, helping CCTV systems upgrade to a modern IP video surveillance organization. The HD Encoder is ready for deployment out-of-the-box and is Power over Ethernet enabled for minimal cabling by running power and data through the same CAT5/6 cable. The encoder also includes important features like HDMI out, H.264 compression for cameras up to 2MP, multi-streaming and support for AHD, CVI and TVI analog protocols. Fully integrated video system Tyco provides network video recorders and video management systems from American Dynamics and Exacq, offering the foundation for a fully integrated video system. Purchasing each aspect of the solution from the same vendor reduces potential product lifetime issues while streamlining setup and support.
Tyco CEM Systems protect Salalah, Duqm and Muscat International airports with 1 access control security infrastructure
Oman Airports manages and operates all civil airports in the Sultanate of Oman. As a result of the growing aviation sector in the Middle East, Salalah, Duqm and Muscat International airports were all recently redeveloped with new state-of-the-art terminal facilities and technologies. Access control solution To protect Oman Airport's growing number of passengers and new hi-tech terminal buildings, Oman Airports required an advanced access control solution that not only incorporated the latest advances in technology but also had proven resilience within the aviation industry. With 30 years' experience of securing airports around the world, the CEM Systems' AC2000 Airport security management system was the ideal match. As the largest airport in Oman, Muscat International's upgrade was a landmark $1.8 billion expansion project. Phase one involved the construction of a new state-of-the-art 580,000 sqm Terminal 1 building, which was officially inaugurated for operations in March 2018. CEM intelligent card readers additionally feature a large internal database for offline card validation" Airport edition access control system "Oman Airports required a proven, fully integrated security solution to secure Muscat Airport's new hi-tech Terminal 1 building, as well as a number of its external peripheral buildings. At the same time we were also awarded the contract to secure the new Salalah and Duqm Airports in Oman. "This allowed all three airports to use the CEM Systems' AC2000 Airport Edition access control system and share a commonality of security infrastructure for operational excellence. We congratulate Oman Airports in their achievement and are delighted to be part of such an important leading infrastructure project for the development of Oman." said Philip Verner Regional Sales Director, Security Products, Johnson Controls. Intelligent IP card readers CEM Systems' range of intelligent IP card readers with integrated controllers (S610e, S700 readers) were installed throughout Oman Airports to provide the highest possible level of on-board smart card technology. CEM intelligent card readers additionally feature a large internal database for offline card validation and can store up to 200,000 cardholder records and 50,000 transactions offline. This ensures zero system downtime, prevents any loss of transaction data and delivers the highest possible level of system reliability within airports. Over 3,000 CEM IP card readers were installed throughout Muscat Airport's new Terminal 1 to protect airside and landside locations, including 45 arrival and departure gates, 29 jet-bridges and 82 immigration counters. Emerald touchscreen terminals CEM Systems' emerald touchscreen terminals have also recently been chosen by Duqm airport A large number of outlying annex buildings (spread out over 30,000 m2) were also secured with CEM intelligent card readers. These included a new 97m high Air Traffic Control (ATC) tower, aircraft hangars, cargo and crew facility buildings and the new pivotal headquarters building for the Public Authority for Civil Aviation (PACA). CEM Systems' emerald touchscreen terminals have also recently been chosen by Duqm airport for heightened security. Emerald is a combined access control card reader and controller featuring fully integrated Voice over IP (VoIP) intercom, onboard Power over Ethernet technology and a range of smart airport applications and operational modes, all in one single, powerful terminal. Integrated biometric and access control solution For areas of heightened security, over 1,300 CEM fingerprint card readers (S610f & emerald fingerprint terminals) have also been installed throughout all three Oman airports. As an all-in-one advanced IP card reader, controller and integrated biometric solution combined, CEM fingerprint readers uniquely provides three layers of security (card, PIN and biometric verification) via one hardware device and one integrated software enrolment process. This eradicates the need for a separate biometric enrolment solution, provides a quick and accurate biometric read time and ultimately creates less biometric verification errors at the door/gate. Intelligent IP readers critically provide Oman Airports with aviation specific door modes Gate room management CEM Systems' intelligent IP readers also go beyond security by helping airport operations. Intelligent readers are used to enable air-bridge monitoring, provide check-in-desk enabling, control baggage belts and assist with airport passenger flow and gate room management. Intelligent IP readers critically provide Oman Airports with aviation specific door modes such as 'Passenger mode' which enables the efficient management of gate rooms for departing and arriving passengers. Passenger mode controls the open times of single or interlocking doors, ensuring Gate Room doors are opened or closed depending on the configuration set for a specific flight. The user-friendly LCD screen on CEM card readers effectively acts as a smart information point for ID staff and flight agents and allows staff to easily manage the Gate Arrivals process on the ground. S3040 portable hand-held readers Oman Airports now utilise portable card readers to enable random ID checks on personnelCEM Systems' S3040 portable hand-held readers uniquely protected Muscat International Airport during its initial construction phase in December 2014. Portable readers enabled ID card validation at temporary airport site entrances and gates, which at the time of construction had no power or comms. Oman Airports now utilise portable card readers to enable random ID checks on personnel throughout all three airports. Designed specifically for airports, CEM Systems' AC2000 Airport security management system provides powerful aviation-specific access control throughout airside and landside areas. Using a range of powerful AC2000 Airport software applications, Oman Airports benefit from sophisticated ID badging, airport visitor management and high levels of airport systems integration. Open architecture integration tools CEM Systems' open architecture integration tools successfully enabled the AC2000 access control system to be seamlessly linked with other airport security systems including video, perimeter detection and Oman Airport's central 'Airport Operating System' for the resolution of maintenance faults. This ensures that system maintenance faults and alarms are dealt with promptly, efficiently and with full accountability. Oman Airports use the CEM Systems' AC2000 VIPPS application to manage airport pass applications and biometrics To provide the highest possible level of smart card security to over 30,000 authorised card holders, all three Oman Airports utilise highly secure CEM DESFire smart card technology with multiple layers of encryption. Oman Airports use the CEM Systems' AC2000 VIPPS (Visual Imaging Pass Production) application to successfully manage airport pass applications and biometrics. AC2000 Visitors application The AC2000 Visitors application also provides a powerful tool for Oman Airports to monitor and control ID card access for visitors and temporary airport staff. Information such as 'name of airport sponsor' can be recorded and once visits have been completed, cards can then be recycled, creating efficiency savings within the airport ID centre. Moving forward, CEM Systems will continue to work together in partnership with Oman Airports and their chosen system integrators as all three airports move into their next development phases. It is understood that airport security needs and legislation requirements change over time and thus CEM Systems will remain flexible to help meet their evolving project needs.
Related white papers
Delivering a Smart, Secure and Healthy Workplace with Cloud
Cloud Video and Smart Cities
Security Investments Retailers Should Consider For Their 2021 Budget