Illustra Video Surveillance Cameras
(1)
Browse Video Surveillance Cameras
Surveillance camera products updated recently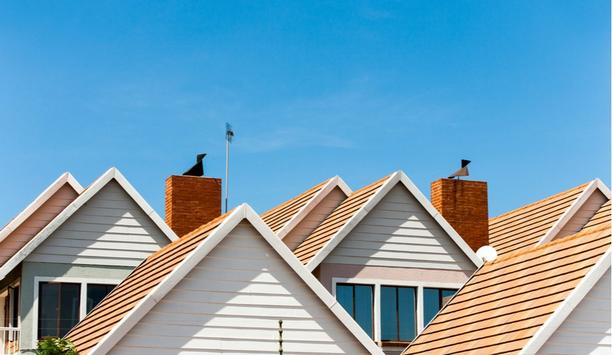 How Smart Technology Is Simplifying Safety And Security In Retirement Villages
James Twigg is the Managing Director of Total Integrated Solutions (TIS), an independent life safety, security and communication systems integrator, specializing in design & consultancy, technology and regulatory compliance. Total Integrated Solutions work primarily with retirement villages, helping to ensure the safety of residents in numerous retirement villages across the country. In this opinion piece, James shares how smart technology is helping security teams and care staff alike in ensuring the safety and security of their spaces, amid the COVID-19 pandemic and beyond. Impact of smart technology Smart technology is having an impact on pretty much every aspect of our lives Smart technology is having an impact on pretty much every aspect of our lives. From how we travel, to how we work, to how we run our homes. It's not unusual to have Alexa waking us up and ordering our groceries or Nest to be regulating the temperature and energy in our homes. And while there's a popular misconception that people in their later years are allergic to technology, retirement villages and care homes are experiencing significant innovation too. And the result is not only improved quality of life for residents, but also improved safety and security systems for management teams. Switching to converged IP systems I've been working in the life safety and security industry for over fifteen years. When I first joined TIS, much of the sector was still very analog, in terms of the technology being installed and maintained. Slowly but surely, we've been consulting and advising customers on how to design, install and maintain converged IP systems that all talk to each other and work in tandem. I'm excited to say retirement villages are some of the top spaces leading the way, in terms of technological advancement. Improving the quality of life for residents A move into a retirement village can be daunting and one of the key concerns that we hear about is the loss of independence. No one wants to feel like they are being monitored or to have someone constantly hovering over them. One of the ways we've used smart technology to maintain residents' independence is through devices, such as health monitors and motion sensors. For example, instead of having a member of staff check-in on residents every morning, to ensure they are well, sensors and analytics can automatically detect changes in routine and alert staff to possible problems. Similarly, wearable tech, such as smart watches give residents a chance to let staff know they are okay, without having to tell them face-to-face. As our retirement village customers have told us, a simple 'I'm okay' command can be the difference between someone feeling independent versus someone feeling monitored. Simplifying and improving security systems Smart technology gives care staff and security oversight of the needs of residents For the teams responsible for the safety of the people, places and spaces within retirement villages, smart technology is helping to improve and simplify their jobs. Smart technology gives care staff and security oversight of the needs of residents, and ensures rapid response if notified by an emergency alert, ensuring they know the exact location of the resident in need. And without the need to go and physically check-in on every resident, staff and management can ensure staff time is being used effectively. Resources can be distributed where they are needed to ensure the safety and wellbeing of those residents who need extra consideration. 24/7 surveillance When planning the safety and security for retirement villages, and other residential spaces, it's no use having traditional systems that only work effectively for 12 hours a day or need to update during the evening. Surveillance needs to be 24/7 and smart technology allows that without the physical intrusion into people's spaces and daily lives. Smart technology ensures that systems speak to each other and are easily and effectively managed on one integrated system. This includes video surveillance, which has also become much more effective as a result of advanced video analytics, which automatically warn staff of suspicious behavior. Securing spaces amid COVID-19 This year has, of course, brought new challenges for safety. COVID-19 hit the retirement and residential care sectors hard, first with the initial wave of infections in mid-2020 and then, with the subsequent loneliness caused by the necessary separation of families. As essential workers, we worked closely with our customers to make sure they had everything they needed As essential workers, we worked closely with our customers to make sure they had everything they needed during this time, equipping residents with tablet devices to ensure they could stay connected with their families and friends. It allowed residents to keep in touch without risking transferring the virus. Thermal cameras and mask detection And now that we're emerging out of COVID-19 restrictions and most residents can see their families again, we're installing systems like thermal cameras and mask detection, so as to ensure that security will be alerted to anyone in the space experiencing a high temperature or not wearing proper PPE. Such steps give staff and families alike, the peace-of-mind that operational teams will be alerted at the earliest possible moment, should a COVID-19 risk appear. Thinking ahead to the next fifteen years, I'm excited at the prospect of further technological advancements in this space. Because at the end of the day, it's not about how complex your security system is or how you compete in the industry. It's about helping teams to protect the people, spaces and places that matter. I see smart technology playing a huge role in that for years to come.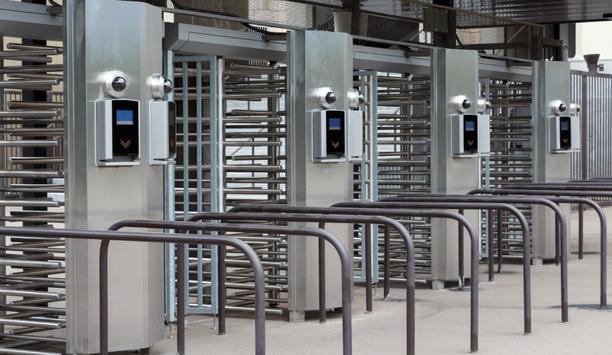 The Post-Pandemic Mandate For Entertainment Venues: Digitally Transform Security Guards
As the COVID-19 pandemic wanes and sporting venues open-up to full capacity, a new disturbing trend has hit the headlines - poor fan behavior. Five NBA teams have issued indefinite bans on fans, who crossed the line of unacceptable behavior, during the NBA playoffs. Major League Baseball stadiums have a recurring problem with divisive political banners being strewn over walls, as part of an organized campaign, requiring fan ejections. There was a brawl between Clippers and Suns fans after Game 1 of their playoff series. And, the U.S. vs. Mexico Nations League soccer game over the Fourth of July weekend had to be halted, due to fans throwing objects at players and screaming offensive chants. Cracking down on poor fan behavior Security directors are consistently reporting a disturbing uptick in poor fan attitude and behavior With players across all major sports leagues commanding more power than ever before, they are demanding that sports venues crack down on poor fan behavior, particularly when they are the targets of that behavior. Whether it's an extension of the social-media divisiveness that's gripped society, or people unleashing pent up negative energy, following 15 months of social isolation, during the COVID-19 global pandemic, security directors are consistently reporting a disturbing uptick in poor fan attitude and behavior. They're also reporting a chronic security guard shortage, like many businesses that rely on relatively low-cost labor, finding candidates to fill open positions has been incredibly difficult. Low police morale To add the third component to this perfect storm, many police departments are struggling with morale issues and officers are less likely to put themselves into positions, where they could wind up in a viral video. According to the Police Executive Research Forum, police officer retirements in the U.S. were up 45% in the April 2020 - April 2021 period, when compared to the previous year. Resignations were up 18%. In this environment, officers may be less likely to undertake fan intervention unless it's absolutely necessary. This can seem like the worst of times for venue security directors, as they need more staff to handle increasingly unruly patrons, but that staff simply isn't available. And, because the security guard staffing industry is a commoditized business, companies compete almost solely on price, which requires that they keep salaries as low as possible, which perpetuates the lack of interest in people participating in the profession. Digital Transformation There is only one way out of this conundrum and that is to make security personnel more efficient and effective. Other industries have solved similar staffing and cost challenges through digital transformation. For example, only a small percentage of the total population of restaurants in the U.S. used to offer home delivery, due to cost and staffing challenges of hiring dedicated delivery personnel. Advent of digital efficiency tools But with the advent of digital efficiency tools, now virtually all restaurants can offer delivery But with the advent of digital efficiency tools, such as UberEATS and DoorDash, now virtually all restaurants can offer delivery. Likewise, field-service personnel are digitally connected, so when new jobs arise, they can be notified and routed to the location. Compare this to the old paper-based days, when they wouldn't know about any new jobs until they picked up their work schedule at the office, the next day and you can see how digital transformation makes each worker significantly more efficient. Security guards and manned guarding The security guard business has never undergone this kind of digital transformation. The state-of-the-art 'technology' has never changed - human eyes and ears. Yes, there are video cameras all over stadiums and other venues, but behind the scenes is a guard staring at a bunch of monitors, hoping to identify incidents that need attention. Meanwhile, there are other guards stationed around the stadium, spending most of their time watching people who are doing nothing wrong. Think about all the wasted time involved with these activities – not to mention the relentless boredom and 'alert fatigue' from false-positive incident reporting and you understand the fundamental inefficiencies of this labor-based approach to security. Now think about a world where there's ubiquitous video surveillance and guards are automatically and pre-emptively notified and briefed, when situations arise. The fundamental nature of the security guards profession changes. Instead of being low paid 'watchers', they instead become digitally-empowered preventers. AI-based screening and monitoring technology This world is happening today, through Artificial Intelligence-based screening and monitoring technology. AI-powered weapons-detection gateways inform guards, when a patron entering the venue is carrying a gun, knife or other forbidden item. Instead of patting down every patron with metal in their pockets, which has been the standard practise since walk-through metal detectors were mandated by sports leagues following 9/11, guards can now target only those who are carrying these specific items. Video surveillance and AI-based analytics integration Combining surveillance video with AI-based advanced analytics can automatically identify fan disturbances Combining surveillance video with AI-based advanced analytics can automatically identify fan disturbances or other operational issues, and notify guards in real time, eliminating the need to have large numbers of guards monitoring video feeds and patrons. The business benefits of digitally transformed guards are compelling. A National Hockey League security director says he used to have 300 guards manning 100 walk-through metal detectors. By moving to AI solutions, he can significantly reduce the number of scanning portals and guards, and most importantly redeploy and gain further operational efficiencies with his overall operational strategy. Changing staffing strategy This changes the staffing strategy significantly and elevates the roles of guards. Suddenly, a US$ 20-per-hour 'job' becomes a US$ 40-per-hour profession, with guards transformed into digital knowledge workers delivering better outcomes with digitally enabled staffs. Beyond that, these digitally transformed guards can spend a much higher percentage of their time focused on tasks that impact the fan experience – whether it's keeping weapons out of the building, pro-actively dealing with unruly fans before a broader disruption occurs, or managing business operations that positively impact fan patron experience. Digitally transforming security guards Perhaps most important, digitally transforming security guards elevates the profession to a more strategic level, which means better pay for the guards, better service for clients of guard services, and an overall better experience for fans. That's a perfect storm of goodness for everyone.
Securing A Sustainable Future
The UK Government has set out an ambitious ten-point plan, known as the green industrial revolution, with an aim "to forge ahead with eradicating its contribution to climate change by 2050." This makes our government the first major economy to embrace such a legal obligation. Green recovery Acknowledging climate change and meeting net-zero is a demanding challenge especially for those affected by the pandemic. But the UK Government, with the launch of its aspiring strategy, is investing everything in its power to promote a 'green recovery.' Here, Reece Paprotny, Commercial Manager and Sustainability Champion at Amthal, highlights how the fire and security industry has an opportunity to use the current recovery period to explore its own sustainable journey and embrace the significance of environment, economic and social collaboration, transparency, and accountability. Employing sustainable technologies Pressure is mounting on construction to find ways to reduce emissions and help meet net-zero targets The perception is that COVID-19 presents a once-in-a-lifetime opportunity to re-write the existing rulebook. This is riding on the significance of changing public support for more environmentally friendly living opportunities, with associated cost savings, efficiencies, and cleaner industries. Innovative sustainable technologies are the key to kickstart this route to success. Nowhere can this be seen more than in the built environment, which currently contributes to 40% of the UK's carbon footprint. Pressure is mounting on construction to find ways to reduce emissions and help meet net-zero targets. This is through the entire life cycle of a building, to reduce their impact on the environment from planning stages, through build and demolition. Building the right environment By creating the right policy environment, incentives for innovation and infrastructure, the Government can encourage companies to seize the sustainable opportunities of new technologies and value chains linked to green sectors. They can accelerate the shift of current carbon-intensive economic and industrial structures onto greener trajectories, enabling the UK to meet global climate and development goals under the Paris Agreement on climate change and the 2030 Agenda for Sustainable Development. Transparent working practices Each industry sector is expected to engage and pledge its support to achieve the significant deadlines. Every company can make a difference, even with small steps towards a sustainable future. So while elements such as safety and security represent just one component of building the right sustainable environment, it paves the way to opening up our sector to greater efficiencies, transparent working practices, and encourages collaborative use of resources. Sustainability in security The security sector has a significant opportunity to incorporate 'going green' into its practices In fact, the security sector has a significant opportunity to incorporate 'going green' into their processes, and practices. This is right from product lifecycles to more environmentally friendly work practices when it comes to maintenance and monitoring services. When integrating environmentally friendly practices, starts with the manufacturing and production of the wide variety of systems in operation for the security sector. And some certifications and guidelines can be achieved, such as the ISO 14000 which looks into eliminating hazardous materials being used which in turn will reduce carbon footprint. Upgrading supply chain process Observing the complete supply chain and working with partners to reduce unnecessary travel, shipments, and transportation of products, can all contribute and create sustainable processes. In the maintenance and monitoring of products, it is essential installers and security specialists consider their own environmental impacts. Simple changes such as switching company vehicles to electric options for site visits can make a significant difference to climate change and improving air quality. Presenting sustainable ways of disposing of products at the end of their natural lifecycle is key to change in our sector. This is especially in the security industry where many customers will need a complete overhaul of outdated solutions or need systems upgrading due to changing threat levels. Sustainable evolution Progress is being made, specifically in the fire and security industry, in its sustainable evolution. Businesses are trying to develop a reputation for "sustainability" or "good corporate citizenship." And it has gone well beyond the theory to the practical, where companies recognize activities have an impact on the environment and are also reviewing the social and economic influences. Three pillars of sustainability In a recent interview, Inge Huijbrechts, the Global Senior Vice President for safety and security and Responsible Business at Radisson Hotel Groups sees her vision to combine safety, security, and sustainability. Inge focuses on three pillars, namely, Think People, Think Community, and Think Planet. Think People means that we "always care for the people in our hotels and our supply chain." So, in outwards communications, safety and security were always part of the Think People focus area. Think Community is caring and contributing in a meaningful way to communities where we operate. Finally, Think Planet makes sure that "our footprint on the environment is as light as it can be in terms of energy, water, waste, and carbon, and making sure that we incorporate sustainability into our value proposition." Moving forward Apprenticeship schemes are integral to 'think people' and have a role to play in the social impact on the security industry There are immediate actions that can be taken by companies in the security industry to support sustainable development, working right from within a company to supporting industry-wide initiatives. From a social perspective, at a foundation level, "Think People' can see the Living Wage Foundation as an example of a commitment to a team. This is for businesses that choose to go further and pay a real Living wage based on the cost of living, not just the Government minimum. Apprenticeship schemes are also integral to 'think people' and have a pivotal role to play on the social impact on the security industry. It addresses the sector-wide issue of finding employees with the right mix of skills to collaborate and meet discerning consumer demands for increasingly smart security solutions for homes and businesses. Impact of the full lifecycle of products From an environmental view, or 'think planet,' we need to collectively look at all elements of our industry, with a desire to analyze the impact of ingredients used, supply chain, or manufacturing alone, and also consider the full lifecycle of our selected products from creation to end of life. As Jamie Allam, CEO Amthal summarises, "This is a long-term, sustainable investment in our people, our products, and our business based on our values." "When put together, a social team which feels empowers and operates in environmental optimum working conditions is in a position to provide a great experience to our customers, creating an economic positive difference. It forms the basis of a sustainable sector vision for the security industry-wide to adopt." Taking action Amthal is taking action based on the ready-made universally agreed UN 17 Sustainable Development Goals. Also known as Global Goals, these are at the heart of the 2030 Agenda for Sustainable Development, adopted by all United Nations Member states. This agenda is a plan of action for people, the planet, and prosperity. By being an early adopter, we believe we can engage with customers, partners, and suppliers on these issues and generate opportunities to innovate for mutual and industry sector benefit. Together, we can contribute to building a more sustainable security sector and future, and contribute to the UK Government's green industrial revolution.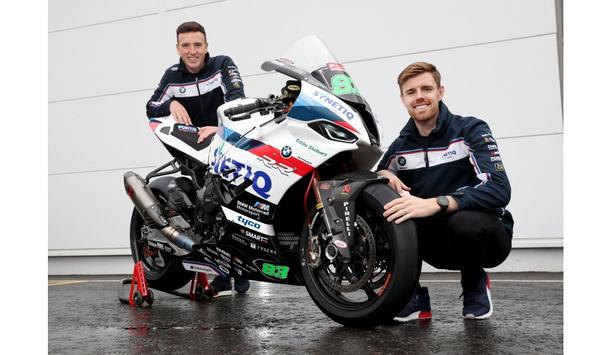 Tyco, Security Products Brand Of Johnson Controls, Announces Secondary Sponsorship Of The British Superbike Team, SYNETIQ BMW Motorrad
Tyco, the security products brand of Johnson Controls, the globally renowned company for smart and sustainable building solutions, has announced its secondary sponsorship of the SYNETIQ BMW Motorrad team for the 2021 British Superbikes season. Support for TAS Racing "We are delighted to have the opportunity to renew our support for TAS Racing who run the SYNETIQ BMW Motorrad team," said Gordon Morrison, GB Sales Director for the Johnson Controls' Tyco access control and video solutions. Gordon adds, "Our two companies share the same level of determination to succeed and we both have enthusiastic, talented engineering teams who strive for continual improvement in everything they do. From a strategic marketing point of view therefore, this synergy makes TAS Racing the ideal partner to help us promote the excellence of Tyco solutions." Tyco brands, Exacq, Kantech and Illustra Johnson Controls intend to organize technology days at selected British Superbikes events Johnson Controls intend to organize technology days at selected British Superbikes events, taking place during the 2021 racing calendar. Before watching SYNETIQ BMW Motorrad's Andrew Irwin and Danny Buchan compete against 24 riders representing 14 other Superbike teams, invited business partners and their customers will be able to see how Tyco brands, such as Exacq, Kantech and Illustra, are harnessing the latest advances in technology. Artificial Intelligence infused into Tyco products In addition to a wide range of solutions that will help businesses operate safely during the COVID-19 pandemic, such as the Illustra Insight Intelligent Frictionless Access, the guests will also be able to learn more about how Artificial Intelligence (AI) is being infused into the Tyco product portfolio, as well as how they can generate new business with the help of Cloudvue, the Johnson Controls Cloud-based subscription service. Philip Neill – SYNETIQ BMW Team Principal, said "After a long and successful relationship together, everyone at TAS Racing is extremely happy to welcome Tyco back to the British Superbike paddock in 2021. The team image may have changed slightly, however it will be very nice to see some old faces back at the racetracks this year."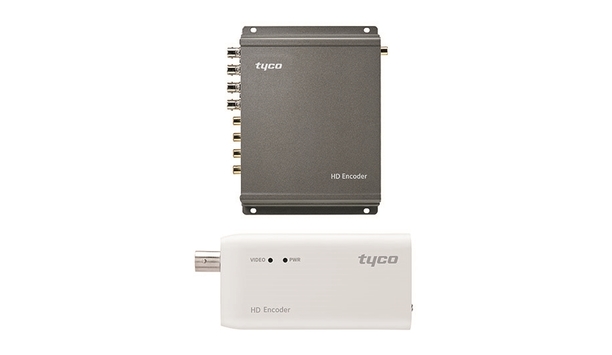 Johnson Controls Releases Tyco HD Video Encoder For Seamless Analog And IP Integration
Johnson Controls introduces the Tyco HD Encoder, an ideal solution that allows high definition (HD) and standard definition (SD) analog cameras to function within an evolving IP infrastructure. The product is supported by both exacqVision, American Dynamics and VideoEdge. IP video surveillance Available in one-and four-channel options, the Tyco HD Encoder allows users in networked environments to retain HD and SD cameras while adding IP cameras over time, leveraging the benefits of IP while utilizing their existing analog infrastructure. Encoder hardware adapts analog video to be sent over IP networks, helping CCTV systems upgrade to a modern IP video surveillance organization. The HD Encoder is ready for deployment out-of-the-box and is Power over Ethernet enabled for minimal cabling by running power and data through the same CAT5/6 cable. The encoder also includes important features like HDMI out, H.264 compression for cameras up to 2MP, multi-streaming and support for AHD, CVI and TVI analog protocols. Fully integrated video system Tyco provides network video recorders and video management systems from American Dynamics and Exacq, offering the foundation for a fully integrated video system. Purchasing each aspect of the solution from the same vendor reduces potential product lifetime issues while streamlining setup and support.
Tyco CEM Systems protect Salalah, Duqm and Muscat International airports with 1 access control security infrastructure
Oman Airports manages and operates all civil airports in the Sultanate of Oman. As a result of the growing aviation sector in the Middle East, Salalah, Duqm and Muscat International airports were all recently redeveloped with new state-of-the-art terminal facilities and technologies. Access control solution To protect Oman Airport's growing number of passengers and new hi-tech terminal buildings, Oman Airports required an advanced access control solution that not only incorporated the latest advances in technology but also had proven resilience within the aviation industry. With 30 years' experience of securing airports around the world, the CEM Systems' AC2000 Airport security management system was the ideal match. As the largest airport in Oman, Muscat International's upgrade was a landmark $1.8 billion expansion project. Phase one involved the construction of a new state-of-the-art 580,000 sqm Terminal 1 building, which was officially inaugurated for operations in March 2018. CEM intelligent card readers additionally feature a large internal database for offline card validation" Airport edition access control system "Oman Airports required a proven, fully integrated security solution to secure Muscat Airport's new hi-tech Terminal 1 building, as well as a number of its external peripheral buildings. At the same time we were also awarded the contract to secure the new Salalah and Duqm Airports in Oman. "This allowed all three airports to use the CEM Systems' AC2000 Airport Edition access control system and share a commonality of security infrastructure for operational excellence. We congratulate Oman Airports in their achievement and are delighted to be part of such an important leading infrastructure project for the development of Oman." said Philip Verner Regional Sales Director, Security Products, Johnson Controls. Intelligent IP card readers CEM Systems' range of intelligent IP card readers with integrated controllers (S610e, S700 readers) were installed throughout Oman Airports to provide the highest possible level of on-board smart card technology. CEM intelligent card readers additionally feature a large internal database for offline card validation and can store up to 200,000 cardholder records and 50,000 transactions offline. This ensures zero system downtime, prevents any loss of transaction data and delivers the highest possible level of system reliability within airports. Over 3,000 CEM IP card readers were installed throughout Muscat Airport's new Terminal 1 to protect airside and landside locations, including 45 arrival and departure gates, 29 jet-bridges and 82 immigration counters. Emerald touchscreen terminals CEM Systems' emerald touchscreen terminals have also recently been chosen by Duqm airport A large number of outlying annex buildings (spread out over 30,000 m2) were also secured with CEM intelligent card readers. These included a new 97m high Air Traffic Control (ATC) tower, aircraft hangars, cargo and crew facility buildings and the new pivotal headquarters building for the Public Authority for Civil Aviation (PACA). CEM Systems' emerald touchscreen terminals have also recently been chosen by Duqm airport for heightened security. Emerald is a combined access control card reader and controller featuring fully integrated Voice over IP (VoIP) intercom, onboard Power over Ethernet technology and a range of smart airport applications and operational modes, all in one single, powerful terminal. Integrated biometric and access control solution For areas of heightened security, over 1,300 CEM fingerprint card readers (S610f & emerald fingerprint terminals) have also been installed throughout all three Oman airports. As an all-in-one advanced IP card reader, controller and integrated biometric solution combined, CEM fingerprint readers uniquely provides three layers of security (card, PIN and biometric verification) via one hardware device and one integrated software enrolment process. This eradicates the need for a separate biometric enrolment solution, provides a quick and accurate biometric read time and ultimately creates less biometric verification errors at the door/gate. Intelligent IP readers critically provide Oman Airports with aviation specific door modes Gate room management CEM Systems' intelligent IP readers also go beyond security by helping airport operations. Intelligent readers are used to enable air-bridge monitoring, provide check-in-desk enabling, control baggage belts and assist with airport passenger flow and gate room management. Intelligent IP readers critically provide Oman Airports with aviation specific door modes such as 'Passenger mode' which enables the efficient management of gate rooms for departing and arriving passengers. Passenger mode controls the open times of single or interlocking doors, ensuring Gate Room doors are opened or closed depending on the configuration set for a specific flight. The user-friendly LCD screen on CEM card readers effectively acts as a smart information point for ID staff and flight agents and allows staff to easily manage the Gate Arrivals process on the ground. S3040 portable hand-held readers Oman Airports now utilise portable card readers to enable random ID checks on personnelCEM Systems' S3040 portable hand-held readers uniquely protected Muscat International Airport during its initial construction phase in December 2014. Portable readers enabled ID card validation at temporary airport site entrances and gates, which at the time of construction had no power or comms. Oman Airports now utilise portable card readers to enable random ID checks on personnel throughout all three airports. Designed specifically for airports, CEM Systems' AC2000 Airport security management system provides powerful aviation-specific access control throughout airside and landside areas. Using a range of powerful AC2000 Airport software applications, Oman Airports benefit from sophisticated ID badging, airport visitor management and high levels of airport systems integration. Open architecture integration tools CEM Systems' open architecture integration tools successfully enabled the AC2000 access control system to be seamlessly linked with other airport security systems including video, perimeter detection and Oman Airport's central 'Airport Operating System' for the resolution of maintenance faults. This ensures that system maintenance faults and alarms are dealt with promptly, efficiently and with full accountability. Oman Airports use the CEM Systems' AC2000 VIPPS application to manage airport pass applications and biometrics To provide the highest possible level of smart card security to over 30,000 authorised card holders, all three Oman Airports utilise highly secure CEM DESFire smart card technology with multiple layers of encryption. Oman Airports use the CEM Systems' AC2000 VIPPS (Visual Imaging Pass Production) application to successfully manage airport pass applications and biometrics. AC2000 Visitors application The AC2000 Visitors application also provides a powerful tool for Oman Airports to monitor and control ID card access for visitors and temporary airport staff. Information such as 'name of airport sponsor' can be recorded and once visits have been completed, cards can then be recycled, creating efficiency savings within the airport ID centre. Moving forward, CEM Systems will continue to work together in partnership with Oman Airports and their chosen system integrators as all three airports move into their next development phases. It is understood that airport security needs and legislation requirements change over time and thus CEM Systems will remain flexible to help meet their evolving project needs.
Related white papers
How Smart Surveillance Brings Logistics And Warehousing To The Next Level
School Security Moves to the Cloud
How Security Systems Ensure Healthy Workplaces During COVID and After