Brickcom Surveillance Camera Lighting
(1)
Browse Surveillance Camera Lighting
Security camera lighting products updated recently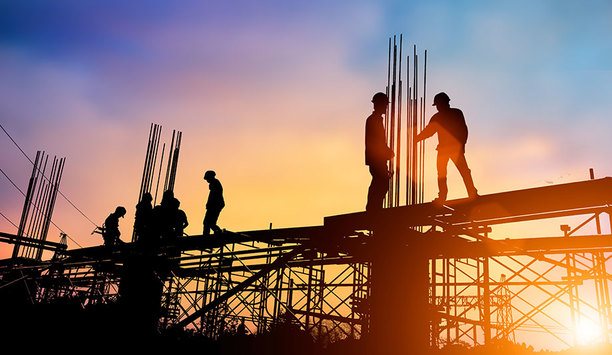 Development Of Integrated Thermal Imaging Technology Into Evolving Market Verticals
Global and domestic threats have highlighted the need for tighter security across all verticals. One of the technologies that has redefined situational awareness and intrusion detection is thermal imaging. Once a technology exclusively manufactured for the military operations, thermal cameras today are deployed across hundreds of security applications and continue to see strong demand in existing and emerging commercial markets. With thermal technology, security personnel can see in complete darkness as well as in light fog, smoke and rain Technology Overview And Early Adoption What distinguishes thermal cameras from optical sensors is their ability to produce images based on infrared energy, or heat, rather than light. By measuring the heat signatures of all objects and capturing minute differences between them, thermal cameras produce clear, sharp video despite unfavorable environmental conditions. With thermal technology, security personnel can see in complete darkness as well as in light fog, smoke and rain. Originally a military developed, commercially qualified technology, the first thermal cameras for military and aircraft use appeared in the 1950s. By the 1960s, the technology had been declassified and the first thermal camera for commercial use was introduced. However, it wasn't until the late 1990s - when FLIR Systems introduced a camera with an uncooled thermal detector - when the technology began to see substantial adoption beyond government defense deployments. Installations At Critical Infrastructure Sites In the 2000s, industrial companies were some of the first adopters of thermal, using the technology for predictive maintenance to monitor overheating and machine malfunctions. In the years following the September 11 terrorist attacks in 2001, there was an increase in thermal camera installations across critical infrastructure sites. Stricter security requirements drove the deployment of thermal cameras for perimeter protection, especially in the nuclear power sector. Thermal cameras produce clear video in daylight, low light or no light scenarios and their sharp images result in higher performing analytics In 2010, the U.S. Nuclear Regulatory Committee released its 73.55 policy, which states nuclear facilities must "provide continuous surveillance, observation and monitoring" as a means to enhance threat detection and deterrence efforts onsite. Because thermal cameras produce clear video in daylight, low light or no light scenarios and because their sharp images result in higher performing analytics, thermal cameras quickly became the preferred option for nuclear facilities. Likewise, following the 2013 sniper attack on PG&E Corporation's Metcalf transmission substation, the Federal Energy Regulation Commission introduced the Critical Infrastructure Protection Standard 014 (CIP-014). The policy requires utilities to identify threats to mission critical assets and implement a security system to mitigate those risks. This statute also led to more thermal installations in the utility sector as thermal cameras' long-range capabilities are ideal for detection of approaching targets beyond the fence line. The demand from both industrial and critical infrastructure entities, as well as other factors, helped drive volume production and price reduction for thermal, making the technology more accessible to the commercial security marketplace. Commercial Applications In recent years, the increasing affordability of thermal cameras along with the introduction of new thermal offerings has opened the door to new commercial applications for the technology. In the past, thermal cameras were designed for applications with enormous perimeters, where the camera needed to detect a human from 700 meters away. Locations like car dealerships, marinas and construction supply facilities can be protected by precise target detection, thermal analytic cameras providing an early warning to security personnel Today, there are thermal cameras specifically designed for short- to mid-range applications. Developed for small to medium enterprises, these thermal cameras ensure property size and security funds are no longer barriers to adoption. Lumber yards, recreation fields and sports arenas are some of the commercial applications now able to implement thermal cameras for 24-hour monitoring and intrusion detection. Affordable thermal cameras with onboard analytics have become attractive options for commercial businesses Innovation And Advancements Innovation and advancements in the core technology have also spurred growth in thermal camera deployment, providing faster image processing, higher resolution, greater video analytic capabilities and better camera performance. In particular, affordable thermal cameras with onboard analytics have become attractive options for commercial businesses that need outdoor, wide area protection. Car dealerships, marinas and construction supply locations all store valuable merchandise and materials outside. Without protection, these assets are vulnerable to vandalism and theft. However, by providing precise target detection, thermal analytic cameras provide an early warning to security personnel so that they can intervene before a crime is committed. By helping to deter just one incident, the thermal solution delivers a clear ROI. New Market Opportunities Not only are there more thermal cameras in use today than ever before, but there are also more thermal sensors being integrated with other multi-sensor systems, driving the adoption of thermal in new markets. For large perimeter surveillance applications, thermal is repeatedly being integrated with radar and drones to expand situational awareness beyond the point of fixed cameras. Users get immediate, accurate alerts of approaching targets and evidentiary class video for target assessment In the commercial market, thermal imagers are combined with optical sensors, analytics and LED illuminators into one solution that integrates with central monitoring station platforms. By bringing these technologies together, users get immediate, accurate alerts of approaching targets and evidentiary class video for target assessment. The result is a lower number of false positives, reducing the total cost of ownership for the solution. These multi-sensor solutions also feature two-way audio capabilities, which enable remote security officers to act as "virtual guards" and speak to intruders in real-time to dissuade them from illegal activity. The introduction of solutions that integrate all these state-of-the-art technologies under one unit reduces the amount of capital and infrastructure needed for deployment. Consequently, more small businesses and alarm monitoring companies can implement advanced perimeter security technologies like thermal sensors, some for the very first time. Thermal cameras have gone from military defense devices to widespread commercial security cameras Multi-Sensor Thermal Solutions Multi-sensor solutions featuring thermal are quickly gaining traction and opening the door to new business opportunities for the security channel. One of the primary reasons for the strong market interest in these systems is they enable integrators to increase their recurring monthly revenue (RMR). With intense price competition and eroding margins on CCTV equipment, integrators have to rely on RMR to grow their businesses. Offering remote video monitoring services and virtual guarding technologies is one of the best ways to do so. Additionally, there is a clear demand for it. Central stations are continually looking for new technologies to offer their customers and businesses are interested in economical alternatives to physical guards. In conclusion, thermal cameras have gone from military defense devices to widespread commercial security cameras that are a substantial segment of the outdoor security protection market. From nuclear power plants to construction locations, thermal technology is being implemented to secure sites around the globe.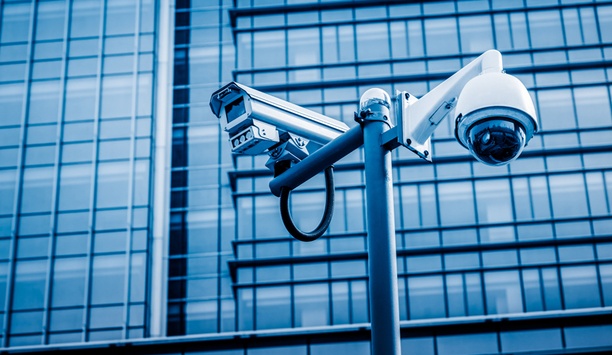 How To Enhance IoT Applications With Network Video Surveillance
Remember the old adage "The whole is greater than the sum of its parts?" Nowhere is that truism more evident than when you add network video to the current generation of Internet of Things (IoT) solutions. Whether we're talking about industrial IoT applications, "Smart – X" (city, building, parking etc.) or retail operations, integrating network video into the solution provides value far beyond simple situational awareness. Optimising Sophisticated Video Technology When video systems first moved from analog to digital and then became part of the IoT world, they were primarily used to provide visual validation of sensor-detected events. For instance, if an industrial controller sensed an environmental issue such as a temperature exceeding set threshold maximum limits, the sensor would trigger the management software to notify the operator that this event had occurred. The operator could then pull up the video feed of the closest camera and observe the area remotely. While this application is simple, it shows how video enhances sensor management. As edge devices, such as sensors and network video become more intelligent, the interactions between systems are growing in sophistication and generating even greater value than each system could provide on its own. To appreciate how these smart applications are being used to improve overall efficiencies and profitability, let's delve into three areas where they're being deployed: intelligent buildings, smart cities, and smart retailing. By overlaying intelligent operational sensors with intelligent video, it's now possible to automate lighting levels based on motion detection Video-based Operational Analytics Applying intelligent monitoring to environmental equipment (HVAC) makes it easy for building owners and property managers to determine existing operating costs based on current equipment performance. They can then compare that amount to the cost of upgrades and potential cost savings over time. Lighting is another significant operating cost within building management. By overlaying intelligent operational sensors with intelligent video (light sensors), it's now possible to automate lighting levels based on motion detection. Lights can automatically turn on or off, brighten or dimmed, to eliminate wasteful energy consumption. With the addition of occupancy analytics via intelligent video, property managers can determine what caused the motion and learn other operational details such as occupancy counts. Did someone walk through and area causing lighting to turn on or up? Did they dwell in this area? These specifics can help managers efficiently optimize lighting controls and reduce the overall operating cost of the property. Businesses are also using smart applications to optimize allocation of desk space and conference areas. For instance, intelligent video can determine conference room occupancy (in use, number of people in room, free space even though showing booked) far better than stand-alone motion sensors. When tied to automated room assignment systems, the additional statistics provided by video analytics might suggest room changes based on room size and number of attendees through back-office applications such as Microsoft Outlook. These examples are just a few of a growing list of available video-based operational analytics currently on the market. Video Analytics In Smart Cities Initial forays into smart city technologies such as smart lighting, smart grid, smart parking and so on relied on standalone sensor technologies. Their capabilities were good but limited. Smart Lighting for instance would use basic light detectors to turn street lighting. Smart Parking and traffic systems would use weight sensors to trigger vehicle counts, traffic signal changes or determine if a parking space was in use and paid for. Augmenting these applications with intelligent video and analytics, however, opens up a whole new world of additional details. In Smart Lighting, the video sensor can now trigger a change in lighting based on rules such as vehicular and pedestrian events. Video analytics can yield additional metadata such as vehicle type (commercial versus public use). Smart Parking becomes much more effective when you can begin to provide vehicle detail such as vehicle type or other information based on license plate recognition. These additional details can help parking lots operate more efficiently and offer value-added services like space reservation and open space location notifications. Augmenting smart city applications with intelligent video and analytics opens up a whole new world of additional details Smart Grid offers some less obvious but equally valuable system augmentation capabilities. We often associate Smart Grid with simple automated meter reading but these systems also traverse critical power infrastructure. Solution providers in this arena are now offering heightened asset and perimeter protection via integration of network-based radar detection with video and audio analytics. This strategic mix of technologies can be used to minimize false detection alarms, turn on/off or change lighting levels and point cameras to areas of interest for extremely effective and cost-effective perimeter security. Network video For Retail Intelligence Retailing was one of the earliest adopters of smart device integration with network video and video analytics to support loss prevention and customer safety. They've been using video to analyze customer traffic and behavior in order to improve product placement, increase product sales, as well as cross-sell related items. Adding programmable "Digital Signage" to the mix created new opportunities to display targeted messages based on viewer demographics about additional products and services of potential interest. Integrating network video with point-of-sale terminals to reconcile cash register receipts, adding heat mapping analytics to study customer foot traffic patterns, measuring check out wait times to increase employee productivity and efficiency as well as improve the customer experience are just some of the ways retailers have applied the principles of IoT to their advantage. Overlay intelligent building controls and you can see the exponential power of integrating intelligent video with other IoT devices and systems. Retailing was one of the earliest adopters of smart device integration with network video and video analytics to support loss prevention and customer safety Minimizing Metadata Overload Smart application integration produces an enormous amount of metadata. Collecting, transporting and synthesising this data into meaningful business intelligence can be daunting. It requires disciplined use of resources from the network infrastructure transporting the data locally to the various cloud technologies (private cloud, hybrid cloud, public cloud) storing and disseminating it securely. Generally smart sensor data is fairly light weight in terms of actual data transmitted. Adding video elements can significantly increase bit-rate (bandwidth and storage) requirements. This highlights the need for the video to be more intelligent and interactive with the intelligent sensor and edge device technologies so that resources can be used more efficiently. Smart applications let you do that. You can fine tune video rules and optimize transmission based on retention value. You can program the video to sensor triggers or events, transmitting lower frame rate and resolution video for less interesting video and increasing the video settings when higher quality video is more relevant and valuable based on these sensor triggers. The back-end collectors of sensor metadata are becoming more mainstream and easier to operate. In many sectors, service providers are offering management of this sensor output "As a Service." As smart IoT technology continues to mature, the benefits of integration between network video systems and other network solutions will only get better. We're already seeing greater efficiency in operations as well as higher quantifiable returns on investment through cost savings and more in-depth, usable business intelligence.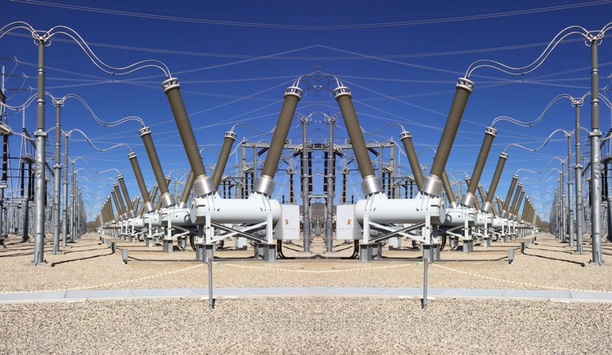 Increased Power Grid Security Tackles Natural And Man-made Threats
Utility security staff have a responsibility to ensure they can identify risks associated with security threats Protecting North America's power grid is a thankless job. Day in and day out, the good citizens of the United States and Canada wake up with the assumption that when they get out of bed each morning and flip on the lights, the room will illuminate, the coffee pot will come to life and their mobile phone will have been fully charged. After all, we live in a modern First World society, where we have come to depend on timely and efficient power at our fingertips. In reality, that reliable electricity that we all enjoy has many people working around the clock to ensure its reliability, resiliency and security. Today's grid operators are inundated with natural and man-made threats. As utilities tackle the monster of the moment, which is the evolving cybersecurity threat, we must not take our eyes off the more primitive threat. Security Threats To US Grid Electricity is perhaps the most vital of the critical infrastructures and key resources that support our society. The mission of the North American Electric Reliability Corporation (NERC) is to ensure the reliability of the North American bulk power system (BPS). While electric utility companies are responsible for administering the day-to-day operations of the electric grid, regulators such as NERC and the Federal Energy Regulatory Commission (FERC) are charged with the overall responsibility of ensuring reliability and security. NERC develops and enforces Reliability Standards, annually assesses seasonal and long?term reliability, monitors the bulk power system through system awareness, operates the Electricity Information Sharing and Analysis Center (E-ISAC) and educates, trains and certifies industry personnel. Normal everyday operations of the system are the responsibility of utility owners and operators. Currently, the most significant reliability threat to the U.S. grid is associated with squirrels and balloons, and not religiously inspired terrorists During emergencies, NERC supports industry actions to respond, mitigate and restore the BPS to normal operation by facilitating effective information sharing and communication with and between NERC registered entities, government agencies and the media. This information is not focused on operational decision making; but instead provides utilities data, best practices and mitigation strategies to help recover from crisis. Obviously as a regulatory body, NERC must stay out of emergency response until the utility has best mitigated the threat or reliability issue. Currently, the most significant reliability threat to the U.S. grid is associated with squirrels and balloons, and not religiously inspired terrorists. However – and more applicable to grid operators – we have recently seen noteworthy interest in disabling or destroying critical infrastructure. Coordinated attacks specifically targeting the grid are rare, but an attack by a disgruntled former employee, ideologically motivated activist, or a criminal stumbling across a "soft target", could inflict significant damage. With an interconnected grid of over 450,000 miles of high voltage transmission lines (100 kV and higher) and over 55,000 substations (100 kV and larger), the targets of opportunity are endless. An attack by a disgruntled former employee, ideologically motivated activist, or a criminal stumbling across a "soft target", could inflict significant damage Critical Infrastructure Protection Critical infrastructure protection is a cyclical process incorporating prevention, detection, mitigation, response and recovery. The key to this protection is the identification of credible threats, which will assist energy companies in assessing risks and potential vulnerabilities (weaknesses) of their facilities. Once a threat has been thoroughly analyzed, it is then possible to institute preventative measures to deter, detect and delay an attack. Of course, critical infrastructure protection planning must always include mitigation, response and recovery actions in the event an attacker is successful. While the security of the grid is a shared responsibility between the government and the private sector, the primary responsibility rests with utility owners and operators. Utility security staff have a responsibility to ensure they are able to receive and act upon criminal intelligence and be prepared to identify risks and vulnerabilities associated with security threats. Any protection program that is developed must be as efficient and cost-effective as possible, as budgets are limited and ratepayers are sensitive to wasteful spending. Effective security programs rely on risk management principles and associated tools to establish priorities, allocate budget dollars and harden infrastructure sites. Physical security protection encompasses defensive mechanisms to prevent, deter and detect physical threats of various kinds. Specifically, these measures are undertaken to protect personnel, equipment and property against anticipated threats. Properly conceived and implemented security policies, programs and technologies are essential to ensure a facility's resistance to threats while meeting demand, reliability and performance objectives. Unfortunately, many do not realize the amount of reports, guidelines, standards and assessments that have been developed for use Electricity Industry Physical Security Standards Significant progress has been made in the electricity industry surrounding the issue of security. Unfortunately, many do not realize the amount of reports, guidelines, standards and assessments that have been developed for use. The industry has gone through multiple iterations of mandatory Critical Infrastructure Protection (CIP) Standards that focus on security protections. The CIP Standards, while not perfect, may be an example for other sectors to immolate. These standards are a minimum baseline for compliance and utilities should not assume that because they have a good compliance program they are somehow immune from attack. In addition, many electric utilities undergo a sector-wide Grid Security Exercise (GridEx) every two years to hone their skills and provide updates to their security practices and policies. This is in addition to annual exercises mandated by the cyber standards. It is fair to say that the industry has been very responsive to the evolving security threat and the mandatory requirements found within CIP compliance. As a result of the 2013 California substation attack that destroyed $15 million dollars in infrastructure, industry now has a physical security standard. This standard was created to protect the most critical transmission substations and control centers in North America. While protections vary, many utilities have upgraded their security measures to include concrete or non-scalable perimeters, robust access control, cameras, lighting and armed guards. It is highly likely that we will one day see similar standards put in place to better protect non-nuclear generation facilities, but only time will tell. Many utilities have upgraded security measures to include concrete perimeters, robust access control, cameras, lighting and armed guards The piece that the industry continues to struggle with is information sharing and the ability to quickly obtain actionable threat intelligence; an issue which has been combatted head-on through the sharing of security information amongst utility partners. Large utilities with the manpower and resources to address this initiative are changing the security model from reactive to proactive. If you understand your adversary's tactics, intent, and capabilities, you can develop strategies to combat their attacks and better plan for future threats. Better, more proactive security, can be achieved through information sharing agreements and partnerships with other utilities, regulatory agencies and intelligence partners. Many utilities do not have the dedicated resources to dissect and aggregate this data and are thus unable to react appropriately, or wind up drawing inaccurate conclusions. As a result, the electricity sector is demanding more access to actionable intelligence and threat streams. With this added intelligence, utilities can better pinpoint threats to specific systems and focus efforts on system recovery and restoration. This will undoubtedly drive better, more informed responses to security incidents. The FBI, DHS and the DOE have made considerable strides in improving information sharing, and giving classified access to intelligence products Improving Information Sharing Over the past few years, the FBI, DHS and the DOE have made considerable strides in improving information sharing and giving classified access to intelligence products such as bulletins, alerts and secret level briefings. These products have been used to mitigate threats, reduce risk and update internal security policies. Additionally, this data flow has enhanced communications between security teams, management and board members by providing authoritative threat warnings. This ultimately drives better investment strategies by more directly connecting security priorities with business risk management priorities. Unfortunately, utilities still see risks in sharing information with federal partners. Recently, the Washington Post released an article with a salacious headline falsely suggesting that the grid was hacked via Russian malware. Even after correcting the story, the question remains: who leaked the information to the Washington Post? Utilities all over the country were witnessing an information sharing failure. We must assume that at some point in the future a North American utility will suffer from a planned and coordinated attack against electrical infrastructure. Have we looked at credible threats closely enough and did we prepare our people to respond, recover and communicate? As an industry, we will be judged and hard questions will be asked about how seriously we considered the threats and what we did to mitigate future attacks. Success will be determined by how quickly we are able to respond and the swiftness of system recovery. There is no doubt that security is an "all hands" approach by everyone involved.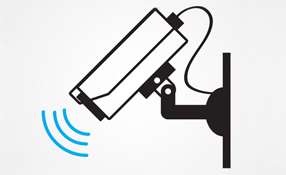 How Adopting Wireless Surveillance Solutions Improves Finance And Flexibility
Wireless surveillance systems are attractive to customersas they are cost-effective and easy to install Various studies, market statistics and forecasts project growth for the surveillance market from 2016 to 2020. Besides needs ranging from traditional analog cameras to IP network cameras, more and more consumers also have a high interest in intelligent surveillance systems. Along with safety, these systems provide additional details for users in applications such as people counting and object tracking. As terrorist attacks become more serious, people and governments are eager to find solutions to prevent incidents and protect safety and property. Therefore, with the increased demand for security products, surveillance companies are pushing themselves to launch more innovative and higher quality products for customers to satisfy a variety of needs. Wired vs. Wireless Surveillance System Surveillance applications can be separated into two types – wired surveillance systems and wireless systems. An original wired surveillance system requires much more equipment to complete an entire system, such as switches and cables. However, wireless surveillance systems are attractive to customers as they are easy to install and also save the cost of wiring. Hence, more and more consumers tend to search for wireless surveillance solutions for their flexibility and cost effectiveness. What Are WiFi, 3G and 4G? Before introducing wireless surveillance systems, it's important to have a clear understanding of the differences among WiFi, 3G and 4G. WiFi is a local area wireless computer networking technology that allows electronic devices to network without cords or cables. WiFi is based on the IEEE802.11 network standard, and different protocols will provide different features. WiFi mainly uses the 2.4 GHz and 5 GHz ISM radio bands. Meanwhile, the data transfer is protected and encrypted by WPA and WPA2 security standards, and the EAP authentication standard. WiFi could be the most popular wireless communication protocol, which can be used for indoor and outdoor applications. Differences between WiFi, 3G and LTE (4G) 3G is short for third generation, which means the third generation of mobile telecommunications technology. 3G telecommunication networks support services that provide an information transfer rate up to 700 kbps (3.5G uplink 5.7Mbps). Unlike WiFi service, which users access through networking hotspots, users of 3G must be subscribed to a service provider to get network connectivity. Most devices connect to the 3G network through their SIM card or a 3G data card. In contrast to 3G, WiFi has a distance limitation; the device must stay close to the access point to ensure network connectivity. However, 3G transmission is broader; as long as there is a signal, the device can connect to the network easily. 4G (LTE) is the fourth generation of mobile telecommunications technology. LTE stands for Long Term Evolution. It's a term used for a particular type of 4G that delivers the fastest mobile Internet experience. 4G is ideally suited for services that demand more capacity, such as video streaming, mapping and social networking. Compared with 3G, users are able to have up-to-date information faster than ever, regardless of upload or download data. 4G means that a network offers peak data rates of at least 100 Mbps for high-mobility communication like users in cars or trains, etc., and at least 1 Gbps for low mobility communication such as pedestrians and stationary users. Wireless Surveillance System Advantages Wireless surveillance combines wireless transmission with network video surveillance to create a powerful solution that overcomes the challenges that prevent many people from installing surveillance and monitoring systems. These challenges can include distance, lack of network infrastructure, environmental conditions, and costs. Wireless systems can overcome these obstacles and work exceptionally well for monitoring separate building units or rural areas where there is a long distance between two sites. There are also numerous add-ons for wireless systems. Wireless surveillance systems perfectly protect the structural integrity and maintaina building's beauty without sacrificing safety Cost-Effective: Wire-Free Wireless surveillance systems are an undeniably cost-effective solution for the users, not only saving the material cost but also the time of installation and maintenance. Implementing a wired surveillance system can be a massive issue for installers and also extremely time consuming due to various challenges of placement. Therefore, a wireless IP surveillance system can offer a more affordable solution for the user, and this financial benefit can continue for a couple of years after the installation through maintenance cost savings. Building Protection And Aesthetic Wireless installations keep the building's aesthetic appearance intact as users do not have to worry about wires and the means to conceal them. Instead, users can enjoy a safe environment with an aesthetic and clean placement. Wireless surveillance systems perfectly protect the structural integrity and maintain a building's beauty without sacrificing safety. For users who have these particular kinds of surveillance needs, wireless solutions can perfectly match their expectations. Flexible And Scalable: Less Infrastructure Limitation For an environment that lacks a complete infrastructure, it would be difficult to build a wired surveillance system. Digging and burying a fiber network may not be desirable for all locations, such as historical monuments, farms, parking lots or wilderness. However, a wireless solution can conquer this challenge by using a wireless infrastructure for connectivity. Cameras do not need to be permanently located next to a wired network; instead, they can be set up anywhere as long as the signal can be reached. Moreover, wireless solutions are available for even the largest scale deployments, and are also available in ruggedised enclosures for deployment in all weather conditions. Meanwhile, the entire wireless surveillance system setup can be moved to a new location easily and quickly. Conclusion Consumers have more and more excellent options when it comes to wireless surveillance security systems. Wireless systems now offer complete functionality, flexibility, and ease of use compared to wired system. The innovative technology promises users a better and safer living environment, and surveillance companies will continue developing more valuable products and solutions. AMAG Releases Symmetry CompleteView V4.6 Video Management Software
AMAG Technology is proud to announce the release of the latest version of Symmetry CompleteView Video Management System. The new 4.6 software release is a powerful, scalable video solution that offers some of the best, most user friendly features on the video market today. Symmetry CompleteView 4.6 is compatible with the Symmetry suite of products offering the latest in integrated solutions for access control, video and visitor management. Symmetry products give customers a comprehensive end-to-end software platform so users can manage all their security needs while reducing risk and meeting industry compliance. Improved Features Known for its ease of use, Symmetry CompleteView 4.6 now offers a Thumbnail Search capability. Thumbnail Search generates chronological thumbnail images from a single camera, based on search criteria provided by the user. The user is able to search video for a selected camera in a specified date and time range. Operators can also choose a desired Thumbnail Count to be displayed on the screen, and use this highly efficient search capability to quickly locate images of video events. Digital PTZ is also available when using the thumbnail feature, as well as taking snapshots of events for closer inspection or for sharing information. Video events can be easily exported to a file, CD/DVD, or to a user created Export Queue used to export multiple video events in a single operation. Export Queue can contain video events from any camera on any server to which a user has access. In addition, the events can be from a single day, multiple days, or a span of days. The thumbnail video search capability is available from both the Symmetry CompleteView Video Client as well as the Symmetry CompleteView web client. Building upon Symmetry CompleteView's user friendly operator interface, users will now have the ability from the video client to save PTZ Presets by user defined names for easy reference when calling a PTZ camera to a saved preset position (example: N. Parking Lot, S. Parking Lot, N. Parking Ent., etc.). IP Camera Integration Symmetry CompleteView 4.6 also integrates with AMAG's full lineup of Symmetry HD IP Cameras with support for advanced built-in Video Content Analytics (VCA). The user friendly Video Content Analytics offers a cost effective solution by enabling the Symmetry HD camera to process and send video analytic alarms to the Symmetry CompleteView VMS. VCA alarms include: Object Appear / Disappear, Object Direction, Object Dwell, Object Enter / Exit, Line Counters, Object Presence, Object Stopped, Object Tailgating, and Camera Tampering. In addition to AMAG's full lineup of Symmetry IP Cameras, the Symmetry CompleteView 4.6 VMS integrates with an extensive list of IP camera models from manufacturers, such as: ACTi, Arecont, American Dynamics, Avigilon, Axis, Bosch, Brickcom, Hikvision, Honeywell, IDView, Immervision, IQinVision, Mobotix, Panasonic, Pelco, Samsung, Scallop, Sony, Toshiba, Vivotek…and more. CompleteView Design Tool The Symmetry CompleteView Design Tool Wizard was upgraded to include enhanced PowerDAS models, GuardStation Dual and Quad video client workstations, and the Extended Warranty options and Yearly Upgrade Program. Users can now select these options as they leverage the online Symmetry CompleteView Design Tool Wizard located on AMAG's website. The Symmetry CompleteView Design Tool Wizard allows you to determine key design elements of your video security project. The design tool wizard will estimate the server hardware required to support your system design and will produce a printable report, either for a single server installation or for a multi-server/multi-site project. Results include: Required storage based on camera configurations Recommended server (or multiple servers) for Symmetry CompleteView software based on specified camera configurations Option to view with or without MSRP pricing and part numbers PowerDAS Enhancements Available in North America, the powerful Direct Attached Storage (DAS) units may be used with the Symmetry PowerPlus and PowerUltra NVRs. The PowerDAS is a low cost, high capacity direct attached storage offering that improves density and performance for capacity-intensive video surveillance applications. New with Symmetry CompleteView 4.6, users will have twice the backplane speed (12 GB/s) for increased performance. The PowerDAS units are available in 11, 22, 44 and 66 TB RAID 5 usable video storage configurations. Users can daisy chain up to two PowerDAS units to any PowerPlus or PowerUltra NVR.

OnSSI To Showcase Several Innovative Technology Partnerships At ASIS 2014
OnSSI's technology partnerships further expand the features and functionality of Ocularis At this year's ASIS 2014 show, OnSSI is showcasing several innovative technology partnerships that further expand the features and functionality of Ocularis. Industry interest in the VMS platform's open architecture and intelligent engineering continues to drive the development of new and exciting applications for Ocularis. "Technology collaborations provide users with higher levels of integration so they can better manage and control overall security. From its onset, Ocularis' powerful engine has been cultivated to deliver a unified and intelligent platform to centralize a diverse range of security applications," said Gadi Piran, President and CTO, OnSSI. "To realize this higher level of enterprise functionality, OnSSI continues to cultivate technology partnerships that yield new and expanded capabilities." Partnerships featured in OnSSI's booth include: IDentytech Solutions™ Ltd. delivers seamless management, operation and investigation of intrusion, fire, credentialing, video surveillance and IDM operations with on-the-fly video alerts and fast access to video and data using Ocularis. Razberi™ Technologies' ServerSwitch appliance combines an NVR, a high-powered PoE smart switch and Ocularis VMS and can function as a stand-alone recorder or as a distributed network of remote edge recorders centrally managed by Ocularis. Spectra Logic video retention products offer a cost-effective solution for recording, retaining and retrieving vast amounts of video for quick and easy search and playback via Ocularis at any time. INEX/ZAMIR License Plate Recognition (LPR) captures accurate digital information from a vehicle including license plate number, color, and make. IZ System fully integrates with the Ocularis platform and enables it with vehicle surveillance capabilities by providing instant notifications (alarms) for vehicles of interest and unusual driving patterns as well as LP based search for the surveillance video records related to the registered events. ImmerVision enables 360° video standard and delivers plug and play integration, full 360° coverage with no blind spots and immersive navigation of live or recorded de-warped videos on the Ocularis platform from major panomorph camera brands Sony, Brickcom, Arecont, Speco, CNB, UDP and more. Pivot3 hyper-converged infrastructure combines storage and server resources for surveillance into a single appliance. Pivot3 provides VMS failover, data protection, and 99.999% reliability to store and protect critical video data.
Featured white papers
OSDP Is The Strongest Access Control For Your Business
Download
Preparing Your Organization With Quality Situational Awareness
Download
Is Your Access Control As Effective As You Think?
Download