Canon Video Surveillance Cameras
(3)
Browse Video Surveillance Cameras
Surveillance camera products updated recently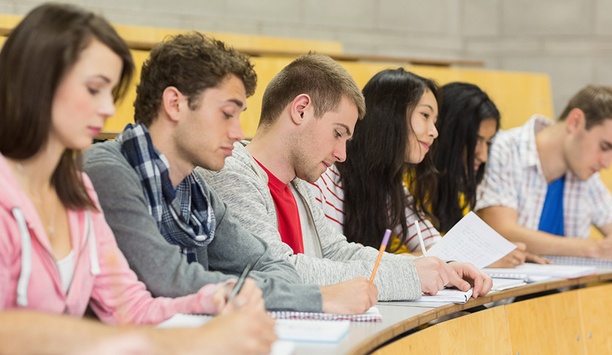 The Intersection Of Education And Fire And Security
Protecting against fire and security risks is an essential aspect of life for people and across all sectors. However, there is an increasing expectation and demand on fire and security providers, in areas such as education. The securitisation of our world paired with the rapid speed of communication and news updates means that young people especially have the potential to be more aware of potential dangers and threats to their own safety and the safety of those around them. Education institutions are large and sometimes sprawling sites that present considerable fire and security challenges. From Kindergartens to Colleges Each education site brings distinct challenges, with differing facilities and specialties, as well as the need to maintain the capacity of students, teachers and lecturers to study, learn and teach at the high level expected.Each education site brings distinct challenges, with differing facilities and specialties While some schools and universities are based in urban areas with a mix of heritage and high rise buildings, others are sprawled across green open spaces. Some of these sites have specialised sporting facilities, while others may be focused on engineering or scientific study, with costly technical equipment. Kindergartens and primary schools have their own unique requirements. Parents expect the highest safety standards, while schools require safety in addition to efficient facilities management. The demographic of these institutions is predominantly young children, who are often unaware of or only just learning about fire safety and personal safety. This creates a huge vulnerability and an added onus on teachers to keep their students safe. Facial recognition at West Academy of Beijing In response to this need, Chubb China upgraded the closed-circuit television (CCTV) system for Western Academy of Beijing (WAB) focusing on elevating video content analytic features, including maximised CCTV monitoring, automatic police calling, and a smart search solution. Complementing this, a facial recognition system capable of finding the exact location of a student on campus within 30 seconds was added, aided by real-time remote gate operation. This integrated and advanced system resulted won the "High Quality Educational Technology Suppliers for School" award for the WAB project at the 2019 BEED Asia Future Oriented Construction of Universities and Schools Seminar. This award recognizes outstanding solution design and project execution. Parents expect the highest safety standards, while schools require safety in addition to efficient facilities management Awareness remains important at university As students graduate from kindergarten, primary school, junior and senior school, they become more aware of fire safety, relevant dangers and how to protect themselves. Unfortunately, external dangers remain. There are particularly high stakes for university campus facilities managers The safety of students in a university environment is also critical. It is often the first time young people live away from their family home and have the independence of adulthood. For this reason, there are particularly high stakes for university campus facilities managers. In the eventuality of a fire, students could be at great risk and, beyond the immediacy of physical harm, this can have serious ramifications for the reputation of an educational institution. Integrated solutions Integrated solutions must be nimble and adapted to a range of site types including campus residences, recreational areas, open spaces and lecture theatres. Chubb Sicli recently identified and overcame these challenges through the installation of a full suite of fire safety and security equipment and services at Webster University Geneva. Established in Switzerland in 1978, Webster University Geneva is an accredited American university campus that offers programs in English to students interested in undergraduate or graduate-level education. Located in the Commune of Bellevue, just a few kilometres from Geneva's central station, the campus of Webster University Geneva includes five buildings in a park-style atmosphere. Full fire and security audit Chubb Sicli provided Webster's fire extinguisher maintenance for over 25 years. This business relationship led to a full fire and security audit that identified the need for updates to the university's security installation. The initial audit showed several improvements to the university's security profile were needed.The challenge was to create and provide an effective and interconnected fire and security solution The challenge was to create and provide an effective and interconnected fire and security solution, enhancing the security of the student population and its ever-evolving needs. This included complete fire detection and intruder alarms for all five buildings, upgrades to existing CCTV systems, new video surveillance equipment and an automated fire extinguishing system in the kitchen areas. In addition to this integrated system solution, Webster University required access control for all main entrances, with the requirement that all documentation to be made available in English, because Webster is an American company. Customized solution Chubb Sicli's quality, capability, and security expertise provided a customized solution for the unique educational establishment. Not only was the solution both tailored and integrated, the approach and planning were based on audit, fire extinguisher and emergency light maintenance, fire detection, intrusion detection, access control, video surveillance and Fire Detection. Through dedicated and integrated fire safety support, Chubb provides students and families peace of mind and security. From the moment a young child enters the education system, Chubb's diligent and effective surveillance and fire safety systems work to prevent and protect, offering a new kind of 'end-to-end' service for education systems around the world.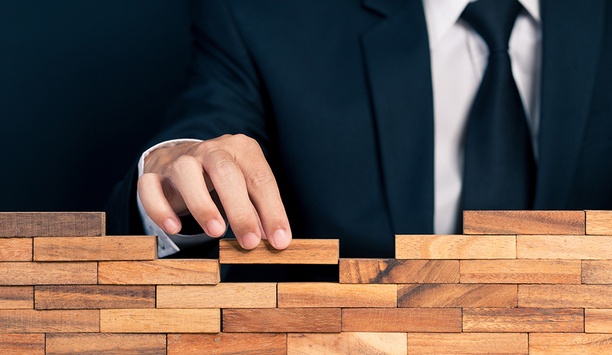 The Benefits Of An Integrated Security System
Today, the world is connected like never before. Your watch is connected to your phone, which is connected to your tablet and so on. As we've begun to embrace this 'smart' lifestyle, what we're really embracing is the integration of systems. Why do we connect our devices? The simplest answer is that it makes life easier. But, if that's the case, why stop at our own personal devices? Connection, when applied to a business' operations, is no different: it lowers effort and expedites decision making. Integrating security systems Systems integration takes the idea of connected devices and applies it to an enterprise Systems integration takes the idea of connected devices and applies it to an enterprise, bringing disparate subcomponents into a single ecosystem. This could mean adding a new, overarching system to pull and collect data from existing subsystems, or adapting an existing system to serve as a data collection hub. Regardless of the method, the purpose is to create a single, unified view. Ultimately, it's about simplifying processes, gaining actionable insights into operations and facilitating efficient decision-making. Although integration is becoming the new norm in other areas of life, businesses often opt out of integrating security systems because of misconceptions about the time and resources required to successfully make the change. So, instead of a streamlined operation, the various security systems and devices are siloed, not communicating with each other and typically being run by different teams within an organization. Time-Intensive process When systems are not integrated, companies face a wide range of risks driven by a lack of transparency and information sharing, including actual loss of property or assets. For example, a team in charge of access control is alerted to a door being opened in the middle of the night but can't see what exactly is taking place through video surveillance. Without integrated systems they have no way of knowing if it was a burglar, an equipment malfunction or a gust of wind. Without integration between systems and teams, the ability to quickly put the right pieces in front of decision makers is missing. Instead, the team would have to go back and manually look for footage that corresponds with the time a door was open to figure out which door it was, who opened it and what happened after, which can be a time-intensive process. Integrating access control and surveillance systems Theft and vandalism occur quickly, meaning systems and users must work faster in order to prevent it This slowed response time adds risk to the system. Theft and vandalism occur quickly, meaning systems and users must work faster in order to prevent it. Security systems can do more than communicate that theft or vandalism occurred. Properly integrated, these systems alert users of pre-incident indicators before an event happens or deter events altogether. This gives teams and decision makers more time to make effective decisions. Integrating access control and surveillance systems allows for a more proactive approach. If a door is opened when it's not supposed to be, an integrated system enables users to quickly see what door was opened, who opened it and make a quick decision. Integrated solutions are more effective, more efficient and help drive cost-saving decisions. Ideally, companies should establish integrated solutions from the start of operations. This allows companies to anticipate problems and adjust accordingly instead of reacting after an incident has occurred. Security camera system Although starting from the beginning is the best way to ensure comprehensive security, many companies have existing security systems, requiring integration and implementation to bring them together. Typically, companies with established security systems worry about the impact to infrastructure requirements. Is additional infrastructure necessary? How and where should it be added? What financial or human resources are required? These concerns drive a mentality that the benefits gained from an integrated solution aren't worth the costs of implementation. Thankfully, this is becoming less of a problem as security providers, like Twenty20™ Solutions, work to offer adaptable solutions. With flexible options, operators don't worry about adding or replacing infrastructure to align with a provider's model. This allows users to monitor camera footage and gate traffic from one system If a company has an existing security camera system, but identifies a need for access control, a modern integrated solution provider can supply the gates for access points and equip the gates and cameras with the technology to connect the two. This allows users to monitor camera footage and gate traffic from one system. This model also spares operators additional costs by using a sole vendor for supplemental needs. Overall management of security While a single, unified system is beneficial for cost saving, it can also help the overall management of security. The ability to view all operating systems in one dashboard allows security personnel to manage a site from any location, reducing the expense and effort required to manage a system. The mobile world today means security directors no longer need to be in a centralized operations center to see alerts and make decisions. This simplifies processes by allowing users to quickly see an alert, pull up a camera, delete a user or check an access log from a phone. Modern networks are secure and accessible to those with permissions, without requiring those users to be physically present. Consolidating security systems is the first step companies can take toward streamlining work, information and costs. The next step is integrating all sites, both remote and on-grid. Energy and communication technology The integration of sites and systems turns mountains of data and information into actionable intelligence Traditional methods demanded two systems: one for on-grid facilities and another for off-grid locations. With advancements in energy and communication technology, the need for multiple systems is gone. Data from remote sites can be safely and securely fed into an existing system. These remote locations may gather, distribute and manage data in a different manner than a connected system due to the cost of transmission via remote connections (i.e., cellular or satellite connection). The end result, however, is a consistent and holistic view of operations for the decision maker. The integration of sites and systems turns mountains of data and information into actionable intelligence. With connected devices monitoring occurrences at individual sites, as well as events across locations, the data tells a story that is unhindered by operational silos or physical space. Identifying patterns and trends Instead of providing 10 hours-worth of footage that may or may not be relevant, system analytics can provide users with the specific set of information they need. Incidents once discarded as 'one-off' events can now be analyzed and data-mapped to identify patterns and trends, directing future resources to the most critical areas first. Consumers are increasingly expecting everything they need to be right where they need it – and businesses are right behind them. The current generation of security professionals are increasingly expecting the simplicity of their everyday personal tasks to be mirrored in enterprise systems, which means giving them the ability to see what matters in one place. A unified system can provide just that, a single view to help simplify processes, promote cost saving and accelerate decision making.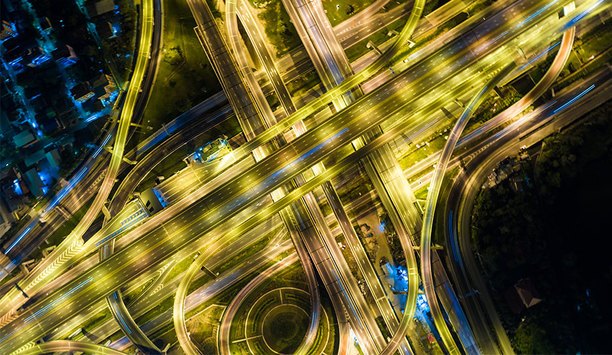 How Is 'Connected World' Defining The Future Of Security
There's a lot of hype around the term 'digital transformation.' For some, it's the integration of digital technology into everyday tasks. For others, it's the incorporation of innovative processes aimed at making business optimization easier. In most cases, digital transformation will fundamentally change how an organization operates and delivers value to its customers. And within the security realm, the age of digital transformation is most certainly upon us. Technology is already a part of our day-to-day lives, with smart devices in our homes and the ability to perform tasks at our fingertips now a reality. No longer are the cloud, Internet of Things (IoT) and smart cities foreign and distant concepts full of intrigue and promise. Enhancing business operations We're increasingly seeing devices become smarter and better able to communicate with each other These elements are increasingly incorporated into security solutions with each passing day, allowing enterprises the chance to experience countless benefits when it comes to enhancing both safety and business operations. The term 'connected world' is a derivative of the digital transformation, signifying the increasing reliance that we have on connectivity, smart devices and data-driven decision-making. As we become more familiar with the advantages, flaws, expectations and best practices surrounding the connected world, we can predict what issues may arise and where the market is heading. We're increasingly seeing devices become smarter and better able to communicate with each other through the IoT to achieve both simple goals and arduous tasks. Within our homes, we're able to control a myriad of devices with commands ('Hey Google...' or 'Alexa...'), as well as recall data directly from our mobile devices, such as receiving alerts when someone rings our doorbell, there's movement in our front yard or when a door has been unlocked. Analytics-Driven solutions The focus is now shifting to the business impacts of connectivity between physical devices and infrastructures, and digital computing and analytics-driven solutions. Within physical security, connected devices can encompass a variety of sensors gathering massive amounts of data in a given timeframe: video surveillance cameras, access control readers, fire and intrusion alarms, perimeter detection and more. As the data from each of these sensors is collected and analyzed through a central platform, the idea of a connected world comes to fruition, bringing situational awareness to a new level and fostering a sense of proactivity to identifying emerging threats. The connected world, however, is not without its challenges, which means that certain considerations must be made in an effort to protect data, enhance structured networking and apply protective protocols to developing technology. Physical security systems We can expect to see the conversations regarding data privacy and security increase as well As the use of connected devices and big data continue to grow, we can expect to see the conversations regarding data privacy and security increase as well. Connectivity between devices can open up the risk of cyber vulnerabilities, but designing safeguards as technology advances will lessen these risks. The key goal is to ensure that the data organizations are using for enhancement and improvements is comprehensively protected from unauthorized access. Manufacturers and integrators must be mindful of their products' capabilities and make it easy for end users to adhere to data sharing and privacy regulations. These regulations, which greatly affect physical security systems and the way they're managed, are being implemented worldwide, such as the European Union's General Data Protection Regulation (GDPR). In the United States, California, Vermont and South Carolina have followed suit, and it can be expected that more countries and U.S. states develop similar guidelines in the future. Technology is already a part of our day-to-day lives, with smart devices in our homes and the ability to perform tasks at our fingertips now a reality Automatic security updates Mitigating the concerns of the 'connected world' extends beyond just data privacy. IoT technology is accelerating at such a pace that it can potentially create detrimental problems for which many organizations may be ill-prepared - or may not even be able to comprehend. The opportunities presented by an influx of data and the IoT, and applying these technologies to markets such as smart cities, can solve security and operational problems, but this requires staying proactive when it comes to threats and practicing the proper protection protocols. As manufacturers develop devices that will be connected on the network, integrating standard, built-in protections becomes paramount. This can take the form of continuous vulnerability testing and regular, automatic security updates. Protocols are now being developed that are designed to ensure everything is encrypted, all communications are monitored and multiple types of attacks are considered for defensive purposes to provide the best security possible. IoT-Connected devices Hackers wishing to do harm will stop at nothing to break into IoT-connected devices Built-in protection mechanisms send these kinds of systems into protection mode once they are attacked by an outside source. Another way for manufacturers to deliver solutions that are protected from outside threats is through constant and consistent testing of the devices long after they are introduced to the market. Hackers wishing to do harm will stop at nothing to break into IoT-connected devices, taking every avenue to discover vulnerabilities. But a manufacturer that spends valuable resources to continue testing and retesting products will be able to identify any issues and correct them through regular software updates and fixes. 'IoT' has become a common term in our vocabularies and since it's more widely understood at this point and time, it's exciting to think about the possibilities of this revolutionary concept. Providing critical insights The number of active IoT devices is expected to grow to 22 billion by 2025 — a number that is almost incomprehensible. The rise of 5G networks, artificial intelligence (AI) and self-driving cars can be seen on the horizon of the IoT. As more of these devices are developed and security protocols are developed at a similar pace, connected devices stand to benefit a variety of industries, such as smart cities. Smart cities rely on data communicated via the IoT to enhance processes and create streamlined approaches Smart cities rely on data communicated via the IoT to enhance processes and create streamlined approaches to ensuring a city is well-run and safe. For example, think of cameras situated at a busy intersection. Cameras at these locations have a variety of uses, such as investigative purposes in the event of an accident or for issuing red-light tickets to motorists. But there are so many other possible purposes for this connected device, including providing critical insights about intersection usage and traffic congestion. These insights can then be used to adjust stoplights during busy travel times or give cities valuable data that can drive infrastructure improvements. Physical security market The impact of connected devices on cities doesn't stop at traffic improvement. The possibilities are endless; by leveraging rich, real-time information, cities can improve efficiencies across services such as transportation, water management and healthcare. However, stringent protections are needed to harden security around the networks transmitting this kind of information in an effort to mitigate the dangers of hacking and allow this technology to continuously be improved. Whether you believe we're in the midst of a digital transformation or have already completed it, one thing is certain: businesses must begin thinking in these connectivity-driven terms sooner rather than later so they aren't left behind. Leveraging smart, connected devices can catapult organizations into a new level of situational awareness, but adopting protections and remaining vigilant continues to be a stalwart of technological innovation within the physical security market and into the connected world.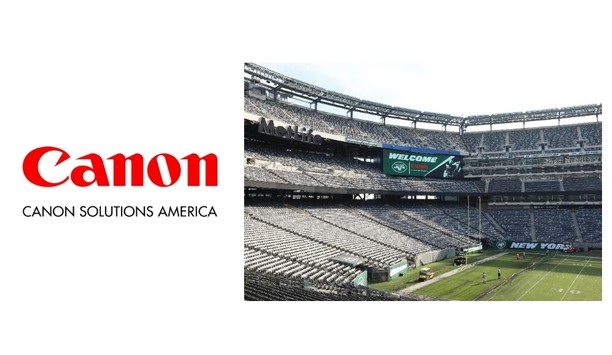 Canon Solutions America Hosted A Security Event At MetLife Stadium For Business Development
Canon Solutions America, a wholly owned subsidiary of Canon U.S.A., Inc., hosted a special event at MetLife Stadium in New York on August 22 as an extension of its Security Roadshow program. Linking business leaders to subject matter experts in all facets of security, this event set out to provide insight into a comprehensive process – one that comprises strategies and technologies to help businesses develop a more proactive, in-depth approach to the many types of security risks they face. Multi-Dimensional approach This layered security approach encompasses device security, print security, and document security Experts from Canon Solutions America and several of its vendor partners took attendees on a journey through real world demonstrations of Canon Solutions America's Five Pillars of Security. This layered security approach encompasses device security, print security, document security, information security, and cybersecurity, outlining a business model that can be easily and efficiently implemented. "There is no simple solution to cybersecurity. It takes the multi-dimensional approach that Canon Solutions America has set out in its 5 Pillars of Security and security professionals coming together as a community—as we have done today—to share ideas, knowledge, and experience," said Rob Sloan, Research Director at The Wall Street Journal's WSJ Pro. Improving network security Security solutions from Canon Solutions America partners Therefore, Barracuda, Vera, and Agile Cybersecurity Solutions (ACS) were showcased in presentations. A lively question-and-answer session followed, with speakers providing an open, interactive forum that allowed for a deeper dive into the topics of the day. "It was great to meet with peers and learn more about what other businesses are facing," said Adam Rabe, IT Support for Langan. "I gained new insight into how to improve network security and ensure against threats. Thanks, Canon Solutions America, for bringing to light these opportunities." In addition to the engaging presentations and opportunities to interact face-to-face with security experts, guests enjoyed a guided tour of MetLife Stadium and had the opportunity to meet Wayne Chrebet, former wide receiver who played 11 seasons for the New York Jets. Employing nimble strategies Canon Solutions America's parent company, recently announced a new collaboration with McAfee With a long career avoiding, outmaneuvring, or simply outrunning obstacles, Chrebet was a perfect fit to show how being aware of potential threats in your environment, and employing nimble strategies along with teamwork, will help you come out a winner. Further illustrating the company's commitment to security, Canon U.S.A., Inc., Canon Solutions America's parent company, recently announced a new collaboration with McAfee, the device-to-cloud cybersecurity company. The companies have joined forces to provide enhanced embedded protection against malware execution and tampering of firmware and applications for a sometimes-overlooked endpoint—multifunction printers (MFPs). Standard security feature Through the partnership, Canon customers will now receive McAfee® Embedded Control as an additional standard security feature on third generation imageRUNNER ADVANCE 3rd edition MFPs once enabled. Peter Kowalczuk, President of Canon Solutions America, said, "Security is a serious concern in today's connected world, and it affects us all. We at Canon Solutions America are committed to working closely with our customers to help them protect their businesses, their intellectual property, and the data of their employees and customers. Technology advances quickly and cyberattacks are becoming increasingly sophisticated. We are here to help guide organizations through these challenges."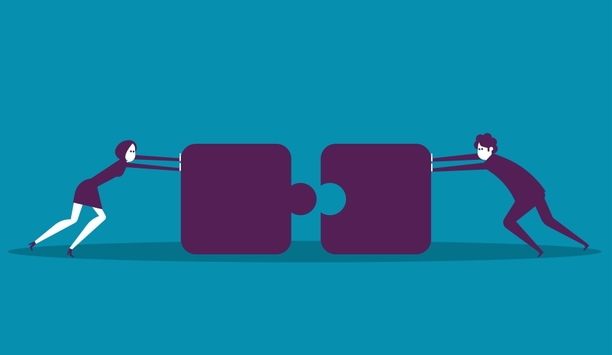 Top Ten Security Industry Mergers And Acquisitions Of 2018
Consolidation persisted in the physical security industry in 2018, and big companies such as Motorola, Canon and UTC continued to make moves. Also among the mergers and acquisitions (M&A) news in 2018 was a high-profile bankruptcy (that ended well), continuing consolidation in the integrator market, and the creation of a new entity called "LenelS2." Here's a look at the Top 10 M&A stories in 2018: 1. Motorola Acquires Avigilon Motorola Solutions announced in February that it had entered into a definitive agreement to acquire video surveillance provider Avigilon in an all-cash transaction that enhances Motorola Solutions' portfolio of mission-critical communications technologies. Avigilon products are used by a range of commercial and government customers including critical infrastructure, airports, government facilities, public venues, healthcare centers and retail. The company holds more than 750 U.S. and international patents. 2. UTC Climate, Control & Security Buys S2 Security UTC Climate, Controls & Security agreed in September to acquire S2 Security, a developer of unified security and video management solutions. UTC subsequently combined S2 with its Lenel brand to create LenelS2, "a global leader in advanced access control systems and services" with "complementary strengths." 3. Costar Technologies Acquires Arecont Vision After Bankruptcy Arecont Vision, the provider of IP-based megapixel camera and video surveillance solutions, announced in July that the acquisition by Costar Technologies, Inc. of its assets had been approved by the bankruptcy court. After the closing of the sale, the company began operating as Arecont Vision Costar, LLC and is part of Costar, a U.S. corporation that designs, develops, manufactures, and distributes a range of products for the video surveillance and machine vision markets. 4. Allegion Acquires Access Control Company ISONAS Allegion plc, a security products and solutions provider, agreed in June to acquire ISONAS through one of its subsidiaries. ISONAS' edge-computing technology provides access control solutions for non-residential markets. ISONAS' devices – like its integrated reader-controllers – utilize power over ethernet, making them easy to install and cost effective as they utilize existing customer infrastructures. The company is based in Boulder, Colo. 5. HID Buys Crossmatch for Biometrics HID Global announced that it had acquired Crossmatch, a provider of biometric identity management and secure authentication solutions, from Francisco Partners. Crossmatch's portfolio of products includes biometric identity management hardware and software that complement HID's broad portfolio of trusted identity products and services. 6. BriefCam Announces Acquisition by Canon BriefCam, a global provider of video synopsis and deep learning solutions, announced its acquisition in May by Canon Inc., a global digital imaging solutions company. The addition of BriefCam to Canon's network video solutions products portfolio complements the Canon Group's previous acquisitions of Axis Communications and Milestone Systems. 7. Allied Universal Acquires U.S. Security Associates Allied Universal, a security and facility services company, finalized its acquisition of U.S. Security Associates (USSA) in October, further building on its position in the security services industry. This acquisition includes Andrews International (including its Government Services Division and Consulting and Investigations and International Division) and Staff Pro. 8. Johnson Controls Acquires Smartvue Corp. Johnson Controls announced in April that it had acquired Smartvue, a global IoT and video provider that empowers cloud video surveillance and IoT video services. The addition of the Smartvue cloud-based video platform will enhance Johnson Controls' offering of an end-to-end, smart cloud-based solution that can provide superior business data and intelligence to customers and added value to partners. 9. ADT Acquires Red Hawk Fire & Security (and Others) ADT Inc.'s acquisition of Red Hawk Fire & Security, Boca Raton, Fla., was the latest move in ADT Commercial's strategy to buy up security integrator firms around the country and grow their footprint. In addition to the Red Hawk acquisition, announced in mid-October, ADT has acquired more than a half-dozen security system integration firms in the last year or so. 10. Convergint Technologies Continues to Acquire Convergint Technologies announced in August the acquisition of New Jersey-based Access Control Technologies (ACT), bringing further electronic security systems experience to Convergint's service capabilities. Convergint has strategically grown its service footprint across the United States, Canada, Europe and Asia Pacific through strong organic growth and the completion of 18 acquisitions since early 2016. And it continues: Convergint announced acquisition of SI Technologies, Albany, N.Y., in November and Firstline Security Integration (FSI), Anaheim, Calif., in December. (And Convergint itself was acquired in February by private equity group Ares Management.)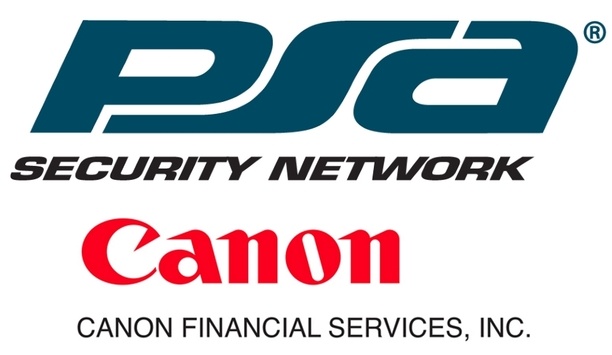 PSA Security Announces A New Financing Solution Partnership With Canon Financial Services
PSA, a systems integrator cooperative, is excited to announce a new vendor partnership with Canon Financial Services, Inc., (CFS) a wholly owned subsidiary of Canon U.S.A., Inc. CFS supports PSA systems integrators with innovative B2B lease financing solutions and programs designed to sell products and services in the network video surveillance market. "We are excited to formally join PSA as a Business Solutions Provider," says Larry Brittingham, senior manager, sales support, from CFS. "Our partnership with PSA will provide its systems integrators and customers with security project financing, managed services, and reseller programs as we set the course to reach more security integrators." CFS is a true financing partner that delivers competitive lease pricing, efficient processes, and special promotionsFinancing For Security Systems Projects Canon Financial Services offers end-user financing through term leases and financing arrangements for security systems projects including hardware, software, and professional services such as installation and training. With a successful track record of offering financing services through its dealer network, CFS is a true financing partner that delivers competitive lease pricing, efficient processes, and special promotions. Now, through PSA's partnership with CFS, members can take advantage of these offerings in an effort to help expand their businesses. Reducing Operating Costs "We are extremely happy for the opportunity to add Canon Financial Services to our Business Solutions Provider program" said Anthony Berticelli, PSA director of education. "We're excited to introduce another security equipment financing tool to our solution set, particularly one that is backed by one of the world's most admired companies – Canon." The PSA Business Solutions Provider program is a suite of value-added resources and services to help enhance integrators' business models, reduce operating costs and keep them competitive in the marketplace.
Featured white papers
City Deploys FLIR Video System For Safety
Download
The Security Behind Financial Security
Download
Nine Ways To Make Your Retail Security System Work Harder
Download