Sony Video Surveillance Cameras
(26)
Browse Video Surveillance Cameras
Surveillance camera products updated recently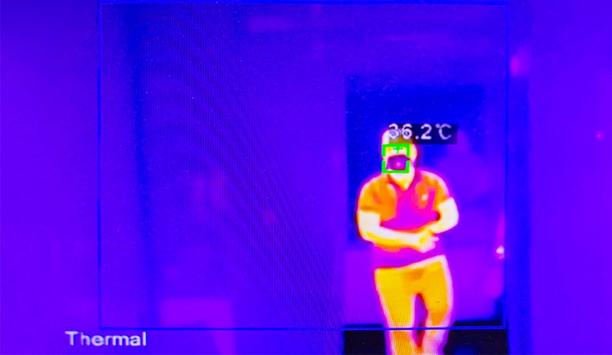 Edge Computing, AI and Thermal Imaging – The Future of Smart Security
Smart security is advancing rapidly. As AI and 4K rise in adoption on smart video cameras, these higher video resolutions are driving the demand for more data to be stored on-camera. AI and smart video promise to extract greater insights from security video. Complex, extensive camera networks will already require a large amount of data storage, particularly if this is 24/7 monitoring from smart video-enabled devices. With 4K-compliant cameras projected to make up over 24% of all network cameras shipped by 2023 – there is a fast-growing desire for reliable storage on-board security cameras. The question for businesses is: do they look to break up their existing smart video network, by separating and compartmentalising cameras to handle data requirements, or do they increase its storage capabilities? As some people begin to venture out and return to work following initial COVID-19 measures, we are also seeing demand for thermal imaging technology increase. New technology like this combined with more of these always-on systems being rolled out, means organizations will need to carefully consider their smart video strategy. Newer edge computing will play an important role in capturing, collecting, and analyzing data and there are some key trends you can expect to see as a result of this evolution. There are many more types of cameras being used today, such as body cameras, dashboard cameras, and new Internet of Things (IoT) devices and sensors. Video data is so rich nowadays, you can analyze it and deduce a lot of valuable information in real-time, instead of post-event. Edge computing and smart security As public cloud adoption grew, companies and organizations saw the platform as a centralized location for big data. However, recently there's been opposition to that trend. Instead we are now seeing data processed at the edge, rather than in the cloud. There is one main reason for this change in preference: latency. Newer edge computing will play an important role in capturing, collecting, and analyzing data Latency is an important consideration when trying to carry out real-time pattern recognition. It's very difficult for cameras to process data – 4K surveillance video recorded 24/7 – if it has to go back to a centralized data center hundreds of miles away. This data analysis needs to happen quickly in order to be timely and applicable to dynamic situations, such as public safety. By storing relevant data at the edge, AI inferencing can happen much faster. Doing so can lead to safer communities, more effective operations, and smarter infrastructure. UHD and storage AI-enabled applications and capabilities, such as pattern recognition, depend on high-definition resolutions such as 4K – also known as Ultra High Definition (UHD). This detailed data has a major impact on storage – both the capacity and speeds at which it needs to be written, and the network. Compared to HD, 4K video has much higher storage requirements and we even have 8K on the horizon. As we know, 4K video has four times the number of pixels as HD video. In addition, 4K compliant video supports 8, 10, and 12 bits per channel that translate to 24-, 30- or 36-bit color depth per pixel. A similar pattern holds for HD — more color using 24 bits or less color using 10 or 12 bits in color depth per pixel. Altogether, there is up to a 5.7x increase in bits generated by 4K vs. 1080 pixel video. Larger video files place new demands on data infrastructure for both video production and surveillance. Which means investing in data infrastructure becomes a key consideration when looking into smart security. Always-on connectivity Whether designing solutions that have limited connectivity or ultra-fast 5G capabilities, most smart security solutions need to operate 24/7, regardless of their environment. Yet, on occasion, the underlying hardware and software systems fail. In the event of this, it is important to establish a failover process to ensure continued operation or restore data after a failure, including everything from traffic control to sensors to camera feeds and more. Consider the example of a hospital with dozens or even over a hundred cameras connected to a centralized recorder via IP. If the Ethernet goes down, no video can be captured. Such an event could pose a serious threat to the safety and security of hospital patients and staff. For this reason, microSD cards are used in cameras to enable continuous recording. Software tools – powered by AI – can then "patch" missing data streams with the content captured on the card to ensure the video stream can be viewed chronologically with no content gaps. Thermal imaging Health and safety is the number one priority for all organizations as people return to work and public spaces. Some organizations are deploying thermal imaging to help screen individuals for symptoms as they return. Organizations that operate with warehouses, depots and assembly lines will traditionally have large amounts of cameras located outside of the entrance. With thermal imaging smart video in place, these cameras can now serve a dual purpose as a screening device. The thermal imaging technology is capable of detecting elevated body temperatures, with 10-25 workers being scanned in one shot, from one camera – making it an efficient and accurate process. This way, staff can use the information to help identify people who may need further screening, testing, and/or isolation before returning to work. There are many more types of cameras being used today, such as body cameras, dashboard cameras, and new Internet of Things (IoT) devices While this may not increase data storage requirements, it can change your retention policies and practices. Smart security today is about utilising AI and edge computing, to deliver an always-on, high-resolution video provision that can help keep people safe 24/7. These trends increase the demands and importance of monitoring, which means requirements of the supporting data infrastructure improve to match that, including the ability to proactively manage the infrastructure to help ensure reliable operation. Companies need to make sure they have considered all the storage and policy challenges as part of their smart security strategy for the future.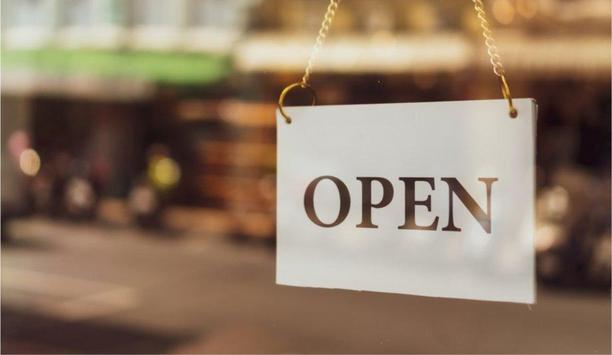 Reopening Doors: What Steps Should be Taken to Ensure Safety and Security?
A total of £1.6 billion worth of goods are reported as 'lost' to in-store theft in supermarkets each year, with figures increasing steadily. The presence of self-checkout systems have increased in supermarkets, as well as other industry retailers. By 2021, we're globally on track to have 468,000 self-checkout machines in operation, nearly double the 240,000 in existence since 2016. While this increase comes with such benefits as reduced wait times for customers and staff costs, it also comes with a risk of retail theft at self-checkouts. With the circumstances the world now finds itself in i.e. mass unemployment, financial uncertainty, the retail industry has seen an influx in these types of petty crimes, hitting retailers during an already turbulent period. While retailers are taking precautions to protect themselves and their patrons in this new era of in-person shopping, it's important to ensure the business itself is protected. A popular method to combat these fears is to employ on-site security personnel, however, as we continue to adapt to new operating guidelines, retailers must begin thinking past the immediate future, and begin implementing long-term security solutions to prepare for life after lockdown such as strong CCTV systems with remote access. How has the security industry adapted its services to a post-lockdown world? Technological innovations like thermal recognition are key to adapting security systems for a post-lockdown world. Businesses which previously relied on facial recognition now must update their methods to account for shoppers wearing masks on-site and in-store. By 2021, we're globally on track to have 468,000 self-checkout machines in operation, nearly double the 240,000 in existence since 2016 Biometric systems are now able to identify people with face masks, and thermal recognition such ADT's Thermi-Scan system which can track human body temperature without the need for contact. Implementing these safe protocol procedures protect both employees and customers against virus outbreaks such as COVID-19. The need for these advances in video surveillance will reportedly increase the biometric facial recognition market by 14 per cent by 2027. Artificial intelligence has been hailed recently as the way forward for remote security needs, and while business-owners continue to navigate procedures of returning to work post-lockdown, having remote access to real-time security monitoring is essential now more than ever. What are the main measures stores can take to prevent or reduce theft? Strategically placing a multi-camera surveillance system to ensure clarity, eliminate blind spots, and deter thieves should be top priority. It's equally essential to invest in a system which has an efficient playback program, particularly in situations where reviewing important footage efficiently can offer vital information to the police force. Advances in video surveillance will reportedly increase the biometric facial recognition market by 14 per cent by 2027 As business-owners continue operating at reduced hours and with limited on-site staff, being able to access camera footage quickly and remotely is a key factor to consider. Whether owners opt to receive an alert on a mobile device allowing them to review notifications, or if their system is monitored by a remote security center, it's important to be able to access footage quickly for added efficiency and ease. Facial recognition and AI have been popular points of discussion in relation to security cameras and CCTV. While careful considerations must be taken prior to utilising any sort of facial recognition technology, including conducting a Privacy Impact Assessment, the benefits include being provided with real-time tracking of repeat offenders which immensely helps the prevention of in-store theft. Here are some key points to consider when choosing in-store surveillance: Assess your needs – To get the best out of your security system, it is essential to analyze what your requirements are for your business as they might have changed to adapt to a post-lockdown world Camera setup – With store layouts shifting to accommodate social distancing guidelines, it's important to re-evaluate the current set-up of any security cameras. Depending on any layout updates, it might be important to consider operating multiple cameras in one area to ensure a peripheral view and eliminate any blind spots Camera positioning – For optimal performance, check that light sources are not obstructing your view such as glare from the sun. It is also worth considering the height at which cameras are installed to maximize surveillance Check the focus – It is worth testing camera lenses bi-monthly to ensure that lighting or weather hasn't affected the focus of the lens, resulting in a blurry visual Remote access – As guidelines continue to evolve, ensure you're able to access any necessary camera footage quickly and safely in case of emergency Will we begin to see a reduction of theft as new technology is implemented? We're beginning to see incidents of shoplifting and theft being taken more seriously by law enforcement. In the coming months, for the first time in Britain nearly twenty shoplifters who were either caught red-handed or identified on CCTV will be appearing before magistrates. While currently these court cases are being pursued by a private police force, these actions come after a Government plea to high-level police to prosecute shoplifters stealing under £200. Retailers have long voiced concerns that forces have abandoned low-level thefts and these steps are small but show that businesses are being heard. As innovations in surveillance security continue, we'll be seeing a move away from human involvement which will create a more reliable and efficient system able to rely on machine learning and analytics. While there have been wider strides made in utilising AI for surveillance, these are largely being used currently by local governments to alert police forces to threats of criminal activity. It's not unreasonable to think that in the near future, these types of smart technology will be employed by private businesses to analyze suspicious behavior or possible theft. However, as we see an increase in the advancement of security technology, we anticipate that those inclined to commit in-store theft will adapt their methods, therefore retailers should look to regularly evaluate their security needs to keep risks at bay.
Can CCTV Become A More Effective Tool?
We all know that having CCTV around your home can help to protect you and your family. Without CCTV, you could end up in danger and an intruder could get away with breaking into your house, hurting your loved ones and stealing your possessions. Similarly, without CCTV in the office, you'll be leaving yourself open to all kinds of damage and could lose a lot of equipment in the process. In short, making sure you have CCTV is important for both home and business security. However, it can be improved to become a more effective system so that you're better protected, and can even deter a potential intruder without having to panic. In our world of ever-changing technology, we're able to upgrade and enhance our CCTV systems so they can become a monitored system. Remote CCTV monitoring is an ideal way to protect everyone and everything whether you're at home or at a workplace. What is remote CCTV monitoring? For a long time, CCTV was one of the best ways to keep your home, the office and people safe. But people started to notice that it would only deter people so much of the time and often the cameras were ignored by intruders. They would just cover their faces and hope for the best as they steal from a home, office or any other premises. Remote CCTV monitoring is a system that can loop into your existing CCTV, or come preinstalled with a new system. This technology sends a feed to a control room full of trained operators that are on call 24/7. Within this control room, operators are able to respond to any sort of distress call or unauthorised movement on the property line. How does it work? Remote CCTV monitoring works by attaching to a live feed of your CCTV system, existing or new, so that the signal and images can be passed to a team of operators. These operators are on hand 24/7 so that if there is a problem, you know that you're safe in the hands of a specialist team. The specialist team has been trained to mitigate the chances of somebody breaking into your home when the system is triggered; similarly they call the local authorities instantly so that the potential intruder has less time to flee the scene. This is especially important if an intruder is already inside your property because they have less time to steal your items and leave. Without CCTV in the office, you'll be leaving yourself open to all kinds of damage and could lose a lot of equipment in the process One of the biggest questions that revolve around remote CCTV monitoring is the idea of operators watching the CCTV at all times. Luckily most remote CCTV monitoring systems will incorporate a motion detection system to accompany your CCTV. Motion detection offers the ability to alert a control room if there is an unauthorised entry to the property line. These motion detection systems are state-of-the-art and so, depending on the system that you choose, they can watch over your property from a number of angles. Once the motion detection system has been triggered and the alert has been sent to the control room, then and only then will the operators get involved. This means that until the motion detection system has been triggered, nobody will watch your live CCTV feed. After one of the systems has been triggered, one of the specialist operators will instantly jump into action. This means that they can take different measures to deter any potential intruder and make sure that they do everything in their power to stop any damage or theft from the premises. In addition to the motion detection system and CCTV, you are able to opt for a public address (PA) system too. This means that an operator is able to shout commands through the PA system and potentially scare away any intruder. The intruder will also be warned about the fact that local authorities have already been called to the location. Remote monitoring versus traditional CCTV Motion detection offers the ability to alert a control room if there is an unauthorised entry to the property line Having a monitored CCTV system means that you're able to better protect yourself, your business, employees and even your loved ones. Whether you're at home or in the office, having someone looking over your shoulder protecting your every move is something that can be appreciated by everybody. The biggest problem with just having traditional CCTV, is that it is a reactive system. This means that rather than stopping crime, a CCTV system just records it. While the thought is that having a CCTV camera visible can deter some intruders, there's no real evidence to suggest that it stops anybody; anyone can simply cover their face and carry on breaking into your home, office or even your car. As mentioned, remote CCTV monitoring is going to tackle that problem and make sure that someone is on hand to protect you at all times.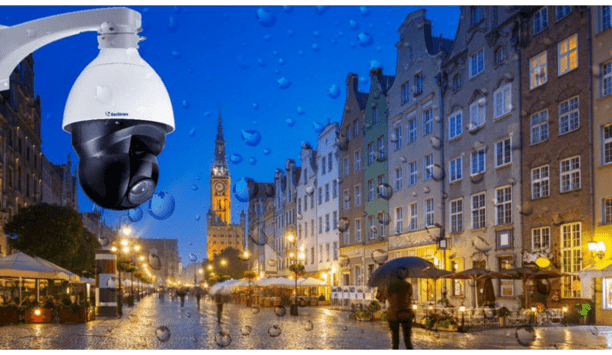 GeoVision Announces The Launch Of GV-QSD5730 / GV-QSD5731 5 Megapixel IR Speed Dome Camera
GeoVision Inc. has launched the GV-QSD5730 / GV-QSD5731-IR speed dome camera, designed to minimize the impact of uncontrollable oscillation. Its Sony STARVIS Sensor provides high quality image under low light conditions. The Servo Feedback feature allows the camera to return to its previous position immediately after encountering with external forces (tampering) or environmental vibration, such as earthquake. Featuring with EIS, minimal impact from vibration, and a stabilized image is provided. Also, its panoramic PTZ function when integrated with Geovision Fisheye camera allows users to monitor an area overview and a detailed regional view simultaneously. Key features include: NDAA compliant Up to 30 fps at 2592 × 1520, with 33x optical zoom EIS (Electrical Image Stabilizer) Servo Feedback Panoramic PTZ function: (Available in GV-VMS V.17.5 / 18.3) GV‐QSD5730 is significantly lighter than all previous speed dome models, with only 2.6kg in weight. Its Power over Ethernet (PoE) support further allows for quick and easy installation.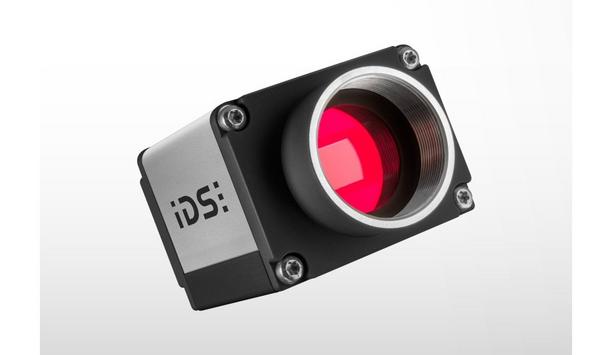 IDS To Integrate IMX541 CMOS Sensor To The UEye SE Camera Family To Deliver Outstanding Image Quality
IDS integrates the high-performance, extremely high-resolution sensor IMX541 from the Pregius S series into the versatile uEye SE camera family. Thanks to its compact 1.1" format, the 20.35 MP CMOS sensor is compatible with C-mount lenses. The industrial cameras feature a practical USB3 Vision interface, deliver 20 fps and will be available from September either as board-level models or with a robust metal housing. Improved quantum efficiency Pregius S – the fourth generation of extremely powerful CMOS image sensors from Sony – makes BSI ('Back Side Illuminated') technology available for the first time in global shutter sensors. The benefits are smaller pixels (only 2.74 µm, which allows a significantly higher pixel density), higher resolution and also improved quantum efficiency and sensitivity. The new camera models deliver outstanding image quality that leaves nothing to be desired The new camera models deliver outstanding image quality that leaves nothing to be desired even in demanding machine vision applications such as surface inspections, detailed image evaluation in medical technology or use in the traffic sector. Anyone who values high-resolution images – for example to detect even the smallest material defects – will hardly be able to overlook these sensors in the future. Compact industrial cameras The compact industrial cameras are therefore also a sensible alternative to cameras with similar high-resolution, but large-format sensors, for which F-mount lenses are usually required. With the uEye SE models, C-mount lenses can be used – which means considerable cost savings. Thanks to the USB3 Vision interface, the cameras are also uncompromisingly Vision Standards-compliant and can therefore be used comfortably with IDS peak, for example. The free SDK is characterized by an easy-to-use programming interface developed by IDS. Users no longer need to work directly with GenTL and GenAPI. Convenience classes help to reduce programming effort and thus minimize potential sources of error.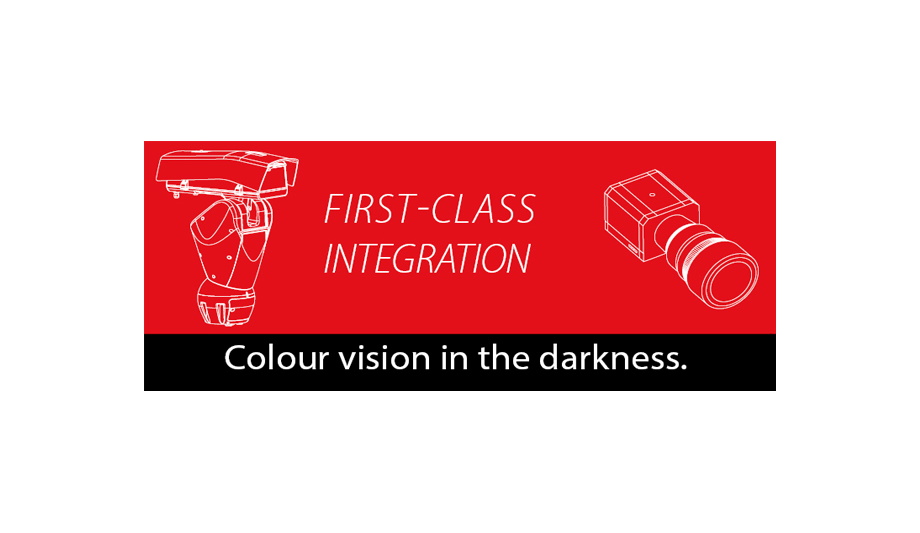 Videotec ULISSE2 And SONY SNC-VB770 Integrated Solution Provides Color Images In Dark Lightings
Videotec has always been committed to researching and developing optimum solutions for outdoor surveillance and protection of critical infrastructures and other complex environments. The company proposes a new integrated solution that responds to issues relating to the monitoring of poorly illuminated large perimeter areas, as it is in the airport external zones. The combined system consists of the ULISSE2 IP PTZ with the SONY SNC-VB770 ultra-high sensitivity IP camera with Full Frame 35mm CMOS sensor and SELP28135G motorized zoom lens. ONVIF profile-S protocol The camera and lens can be easily installed in the PTZ thanks to the adaptor that has been specially designed by Videotec (UPTBKITVB770). The implementation of the communication protocol between ULISSE2 and SNC-VB770 allows the easy remote control of all the functions of the camera and lens via the ONVIF Profile-S protocol. The resulting integrated system provides exceptionally detailed 4K/30fps color video, even at night The resulting integrated system provides exceptionally detailed 4K/30fps color video, even at night or in extreme lighting environments (less than 0.004 lux). The operator can get highly detailed color images of specific areas, as well as an overview of the whole environment being monitored, even with a poor lighting source when it is a challenge for the human eye to see the object. PTS solution for monitoring perimeters The images, full of useful information, are sharp and perfectly in focus thanks to the high-speed electronic shutter that means the operator can clearly distinguish letters, numbers and facial expressions in almost pitch-black conditions. The thermoregulation and forced-air demisting functions mean the camera is always running at optimum temperature and that no condensation forms. Bringing together Videotec's robust ULISSE2 PTZ and Sony's ultra low-light color camera is quick and simple and represents the most powerful and high-performing 4K/30fps PTS solution for monitoring perimeters and large outdoor areas on the market. Some high-profile critical infrastructures have already implemented this solution.
Related white papers
How End-to-End Video Security Solutions Can Help Your Organization With Social Distancing
Smart Security Cameras: Excellence in Retail
How To Overcome The Storage Challenges Of Adopting Surveillance AI