Suprema Video Surveillance Cameras
(2)
Browse Video Surveillance Cameras
Surveillance camera products updated recently
Why Visualization Platforms Are Vital For An Effective Security Operation Center (SOC)
Display solutions play a key role in SOCs in providing the screens needed for individuals and teams to visualize and share the multiple data sources needed in an SOC today. Security Operation Center (SOC) Every SOC has multiple sources and inputs, both physical and virtual, all of which provide numerous data points to operators, in order to provide the highest levels of physical and cyber security, including surveillance camera feeds, access control and alarm systems for physical security, as well as dashboards and web apps for cyber security applications. Today's advancements in technology and computing power not only have increasingly made security systems much more scalable, by adding hundreds, if not thousands, of more data points to an SOC, but the rate at which the data comes in has significantly increased as well. Accurate monitoring and surveillance This has made monitoring and surveillance much more accurate and effective, but also more challenging for operators, as they can't realistically monitor the hundreds, even thousands of cameras, dashboards, calls, etc. in a reactive manner. Lacking situational awareness is often one of the primary factors in poor decision making In order for operators in SOC's to be able to mitigate incidents in a less reactive way and take meaningful action, streamlined actionable data is needed. This is what will ensure operators in SOC truly have situational awareness. Situational awareness is a key foundation of effective decision making. In its simplest form, 'It is knowing what is going on'. Lacking situational awareness is often one of the primary factors in poor decision making and in accidents attributed to human error. Achieving 'true' situational awareness Situational awareness isn't just what has already happened, but what is likely to happen next and to achieve 'true' situational awareness, a combination of actionable data and the ability to deliver that information or data to the right people, at the right time. This is where visualization platforms (known as visual networking platforms) that provide both the situational real estate, as well as support for computer vision and AI, can help SOCs achieve true situational awareness Role of computer vision and AI technologies Proactive situational awareness is when the data coming into the SOC is analyzed in real time and then, brought forward to operators who are decision makers and key stakeholders in near real time for actionable visualization. Computer vision is a field of Artificial Intelligence that trains computers to interpret and understand digital images and videos. It is a way to automate tasks that the human visual system can also carry out, the automatic extraction, analysis and understanding of useful information from a single image or a sequence of images. There are numerous potential value adds that computer vision can provide to operation centers of different kinds. Here are some examples: Face Recognition: Face detection algorithms can be applied to filter and identify an individual. Biometric Systems: AI can be applied to biometric descriptions such as fingerprint, iris, and face matching. Surveillance: Computer vision supports IoT cameras used to monitor activities and movements of just about any kind that might be related to security and safety, whether that's on the job safety or physical security. Smart Cities: AI and computer vision can be used to improve mobility through quantitative, objective and automated management of resource use (car parks, roads, public squares, etc.) based on the analysis of CCTV data. Event Recognition: Improve the visualization and the decision-making process of human operators or existing video surveillance solutions, by integrating real-time video data analysis algorithms to understand the content of the filmed scene and to extract the relevant information from it. Monitoring: Responding to specific tasks in terms of continuous monitoring and surveillance in many different application frameworks: improved management of logistics in storage warehouses, counting of people during event gatherings, monitoring of subway stations, coastal areas, etc. Computer Vision applications When considering a Computer Vision application, it's important to ensure that the rest of the infrastructure in the Operation Center, for example the solution that drives the displays and video walls, will connect and work well with the computer vision application. The best way to do this of course is to use a software-driven approach to displaying information and data, rather than a traditional AV hardware approach, which may present incompatibilities. Software-defined and open technology solutions Software-defined and open technology solutions provide a wider support for any type of application the SOC may need Software-defined and open technology solutions provide a wider support for any type of application the SOC may need, including computer vision. In the modern world, with everything going digital, all security services and applications have become networked, and as such, they belong to IT. AV applications and services have increasingly become an integral part of an organization's IT infrastructure. Software-defined approach to AV IT teams responsible for data protection are more in favor of a software-defined approach to AV that allow virtualised, open technologies as opposed to traditional hardware-based solutions. Software's flexibility allows for more efficient refreshment cycles, expansions and upgrades. The rise of AV-over-IP technologies have enabled IT teams in SOC's to effectively integrate AV solutions into their existing stack, greatly reducing overhead costs, when it comes to technology investments, staff training, maintenance, and even physical infrastructure. AV-over-IP software platforms Moreover, with AV-over-IP, software-defined AV platforms, IT teams can more easily integrate AI and Computer Vision applications within the SOC, and have better control of the data coming in, while achieving true situational awareness. Situational awareness is all about actionable data delivered to the right people, at the right time, in order to address security incidents and challenges. Situational awareness is all about actionable data delivered to the right people Often, the people who need to know about security risks or breaches are not physically present in the operation centers, so having the data and information locked up within the four walls of the SOC does not provide true situational awareness. hyper-scalable visual platforms Instead there is a need to be able to deliver the video stream, the dashboard of the data and information to any screen anywhere, at any time — including desktops, tablets phones — for the right people to see, whether that is an executive in a different office or working from home, or security guards walking the halls or streets. New technologies are continuing to extend the reach and the benefits of security operation centers. However, interoperability plays a key role in bringing together AI, machine learning and computer vision technologies, in order to ensure data is turned into actionable data, which is delivered to the right people to provide 'true' situational awareness. Software-defined, AV-over-IP platforms are the perfect medium to facilitate this for any organizations with physical and cyber security needs.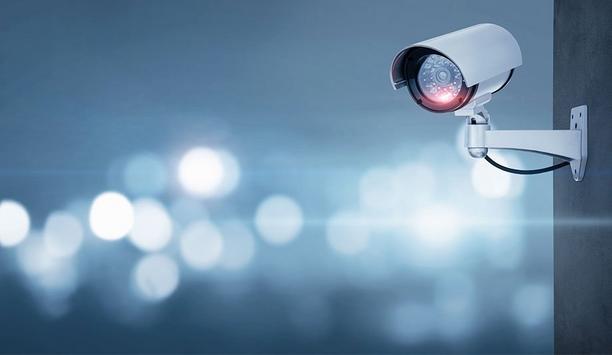 Video Surveillance Is Getting Smarter And More Connected
The global pandemic has triggered considerable innovation and change in the video surveillance sector. Last year, organizations around the globe embraced video surveillance technologies to manage social distancing, monitor occupancy levels in internal and external settings, and enhance their return-to-work processes. Forced to reimagine nearly every facet of their operations for a new post-COVID reality, companies were quick to seize on the possibilities offered by today's next-generation video surveillance systems. Whether that was utilizing motion sensing technologies to automatically close doors or switch on lighting in near-deserted office facilities. Or checking if people were wearing masks and adhering to distancing rules. Or keeping a watchful eye on streets and public spaces during mandated curfew hours. Beyond surveillance and monitoring use cases, organizations also took advantage of a raft of new Artificial Intelligence (AI) applications to undertake a range of tasks. Everything from automating their building management and optimizing warehouse operations, to increasing manufacturing output and undertaking predictive maintenance. Behind the scenes, three key trends all contributed to the growing ubiquity of video surveillance observed in a variety of government, healthcare, corporate, retail, and industry settings. Video surveillance takes to the Cloud Last year the shift to digital working led organizations to rapidly embrace cloud-enabled services, including cloud-hosted Video Surveillance As A Service (VSaaS) solutions that provide tremendous economies of scale and flexibility. Alongside significant cost savings, these solutions make it easier for organizations to enhance their disaster recovery and manage their video surveillance estate in new and highly effective ways. Surveillance cameras with audio recording were used more than 200% by customers between 2016 and 2020 For example, in addition to enabling remote access and maintenance, today's cloud-powered systems eliminate any need to invest in local storage technologies that all too often fail to keep pace with an organization's growing data storage requirements. Indeed, data from our worldwide customer base survey reveals how in 2020 an impressive 63% of organizations had abandoned using any on-premises storage option and were instead only storing all their video surveillance recordings and data in the Cloud. A deeper review of the global stats shows that the average cloud recording retention period for this stored data was 28.2 days, with organizations in Asia topping the global average at 38 days – 33% higher than was observed in any other region. Improvements in bandwidth and scalability engendered by the Cloud have also helped boost the growing utilization of audio recordings in addition to visual image capture. Indeed, our research found the number of surveillance cameras with an audio recording facility used by customers jumped more than 200% between 2016 and 2020. Making sense of Big Data The enhanced ease of connectivity and scalable bandwidth made possible by the Cloud is stimulating more companies to connect a lot more video surveillance cameras to their networks. The top motivation for doing so is to generate live metrics and data that can be utilized to deliver enhanced business insights and operational intelligence. In recent years, a rich choice of video analytics solutions have been developed for a variety of industry verticals. The range of functionalities on offer is impressive and covers a variety of applications. Everything from making it easy to classify and track objects and behavior patterns in real-time, to undertaking anomaly detection, or generating predictions based on past and present events/activities. Data collected via today's cloud connected cameras can now also be used to feed deep learning training and AI analytics, utilizing the unparalleled virtualized processing capacity of the Cloud to convert Big Data into usable information quickly. By integrating this information with data from other enterprise data capture systems, organizations are now able to gain a 360-degree view of their operations – in almost real-time. IT is now in the driving seat No longer the sole preserve of on-site security staff, the wider application and business use of video surveillance means that IT is increasingly taking the lead role where the management and control of these systems are concerned. IT is asked to integrate video surveillance into key enterprise platforms to generate the data that business leaders need Aside from the fact that IT has a vested interest in addressing the cybersecurity implications that come with attaching a growing range of IoT devices to the enterprise network, they're also increasingly being asked to integrate video surveillance into key enterprise platforms to generate the data that business leaders need. As organizations expand their integration of video with other business applications, such as point of sale, access control, process control, and manufacturing systems, this trend is only set to accelerate. Looking to the future Right now, the video surveillance industry is at a key tipping point, as video systems become increasingly strategic for enabling the enterprise to boost productivity, stay compliant, and fulfill its obligations to protect employees and customers. As the technology's contribution to enhanced data-driven decision-making and problem solving continues to increase, expect the adoption of IP connected video cameras to burgeon as organizations look to capture more data from their day-to-day business operations.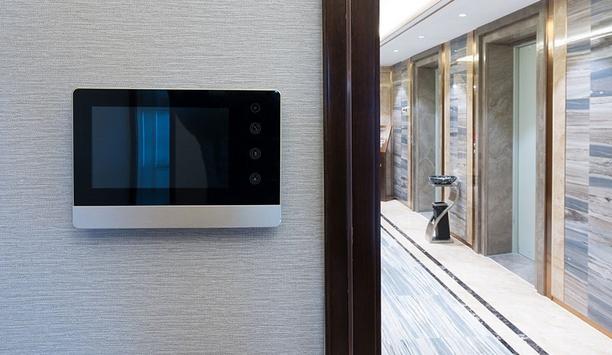 Video Intercoms For A Smarter, Safer Workspace
Though many office workers across the globe have found themselves working remotely for the past year, we are seeing a bit of a silver lining, as vaccine rollouts hint at a return to some pre-pandemic sense of normalcy. However, while some of us might opt for a fully-remote work life, others are anticipating a hybrid solution. Even before the pandemic, offices were taking a new, more open layout approach—moving past the days of cubicles and small office configurations. Going forward, offices and other workspaces will be tasked with supporting a hybrid work solution, as well as increasing hygiene measures. Video intercom solution This is where an IP video intercom solution can assist. Below are four ways they can help usher in a smarter, safer work environment: Video intercoms assist in creating a more hygienic work environment - The outbreak of COVID-19 has raised awareness of germs and just how easily a virus can be transmitted by face-to-face contact. Germ barriers are popping up in many aspects of our daily lives, where we were not likely to see them before Unfortunately, the door is also the easiest of these germ barriers to breach As such, we're becoming accustomed to seeing plexiglass barriers at restaurants, grocery stores, and even coffee shops. However, many don't realize that one of the best germ barriers is a simple door. Unfortunately, the door is also the easiest of these germ barriers to breach. All it takes is a knock or a doorbell ring to make us open our germ barrier and be face-to-face with whomever is on the other side. Increasing hygiene safety A simple step to increase hygiene safety and visitor security in commercial buildings and workspaces is an IP video intercom. Installing a video intercom will allow staff to see and speak with visitors without breaching that all-important germ barrier. A video intercom system provides a first line of defense, enabling the user to visually confirm the identity of the person on the other side of the door first before granting access. It can also be used to make sure proper procedures are being followed before a person is allowed to enter, such as using hand sanitizer, wearing a mask, and following social distancing guidelines. Basic security needs A major topic of conversation the past year has been how to manage occupancy in all facilities Video intercoms for occupancy management and basic security - A major topic of conversation the past year has been how to manage occupancy in all facilities—ranging from grocery stores and retail shops to restaurants and commercial buildings. Workspaces and offices are no exception. A video intercom provides a quick and convenient method of seeing who, or what, is on the unsecure side of the door before opening. For basic security needs, if a business has a door opening into an alley, a video intercom would be used to ensure no one is waiting outside to force their way in when the door is opened. Personal protection equipment Such solutions can also be used to ensure a person is carrying proper credentials, or wearing proper personal protection equipment (PPE), before entering a sensitive area. For example, if a lab has a room which can only be accessed by two persons at a time wearing specific protective gear, a video intercom could ensure each person is properly equipped, before allowing access that particular room. Additionally, for office or workspaces that have shared common areas, such as a cafeteria, gym or even conference rooms, managing access to these spaces will remain a priority, especially with post-pandemic restrictions in place. Video intercoms are a comprehensive safety and security tool for any workspace Deliveries of packages, work-related materials, or even food are common in any office or workspace. Video intercoms can assist in facilitating safe deliveries by visually and audibly confirming the identity of the individual. The visitor could be your next big client, your lunch delivery, a fellow employee with a faulty access card, or your mail. Video intercoms are a comprehensive safety and security tool for any workspace. Visitor management systems Video intercoms provide a cost-effective solution in small to mid-sized office facilities - One significant advantage of video intercom systems is the variety of applications available. Systems range from simple one-to-one video intercoms, to buzz-in systems, to full-fledged visitor management systems in mixed-use buildings. While they might lack the resources and manpower many enterprises have, small-to medium-sized offices can also take steps to ensure the safety of their staff and customers. Like any business, controlling who comes into the building is a primary way of maintaining safety. Video intercoms work in conjunction with access control systems to provide an identifying view of visitors or employees with lost or missing credentials. They allow staff to both see and hear those on the unsecured side of the door to determine intent before granting access. Most quality video intercoms will provide a clear enough image to allow an identification card to be read by holding it close to the lens, adding another opportunity to verify identity. Touchless intercom activation One major trend is the option of providing a touchless door activation Video intercoms provide a touchless option - Even prior to COVID-19, one major trend is the option of providing a touchless door activation or touchless intercom activation of a video intercom for those without proper credentials. Though touchless isn't a new solution to the access control market, the pandemic introduced a renewed focus on these types of solutions to provide hygienic access to visitors. For offices and other workspaces looking to make investments into post-pandemic solutions to assist in reopening, touchless can support these efforts. When it comes to smart, secure workspaces, many people think instantly of cameras or monitors, access control, and alarm systems. Proper access credentials However, video intercoms are often the missing piece of a building's security puzzle. A video intercom provides an identifying view that is not always available from a camera covering a large area. They allow those without proper access credentials a method of requesting entry, and just like cameras, they can be activated by alarms to allow staff to clearly see and communicate. If a workspace or office is important enough to be secure, it's important enough to be sure of who is there before the door is opened. In 2021, it's not enough to ensure the physical security of your staff and visitors, but also to ensure they are accessing a hygienic environment. Video intercoms provide that security and peace of mind.
Suprema's New X-Station 2 Supports Cellphone Access, QR Codes And RFID Cards
Suprema, a global pioneer in access control, biometrics, and time & attendance solutions, announced the new product launch of the X-Station 2, a versatile intelligent terminal with credential options of cellphone access, QR, and barcodes as well as RFID cards and PIN. Multiple credential options X-Station 2 enables flexible access control system design by supporting multiple credential options. The terminal is compatible with most types of existing RFID cards including EM, MIFARE, iCLASS, DESFire, and FeliCa, but also lets users go card-less by offering cellphone credential options including QR codes and barcodes. The terminal can read QR codes and barcodes composed of up to 32 ASCII code strings issued on Suprema BioStar 2 or 3rd party systems. X-Station 2 can also communicate with NFC and BLE signals, allowing both Android and iOS device owners to use cellphone access. Key features X-Station 2 improves security while safeguarding user data Equipped with a secure boot process, Open Supervised Device Protocol (OSDP), and cameras for image log capture, X-Station 2 improves security while safeguarding user data. X-Station 2 is also easy to install, use and maintain with features like Power over Ethernet (PoE), intuitive GUI on a 4" wide touchscreen, and IP65 rating. Versatile options X-Station 2's various credential options allow it to meet all kinds of access control needs. Visitors can be issued QR codes or temporary mobile access cards while employees and registered users can use RFID cards and PIN codes to access areas that require additional security. When used in combination with BioStar 2 or 3rd party software with time and attendance, HR management features, X-Station 2 can track employee work hours, completed tasks as well as vacation days, photocopy credits, canteen tickets, and subscription validity. "X-Station 2 is a truly versatile terminal that can be installed in any facility with time and attendance, visitor management, and access control needs. Its cellphone credential options of QR code and mobile access cards can also satisfy contactless and non-face-to-face needs. I'm excited to see how the market will respond to X-Station 2," said Hanchul Kim, CEO of Suprema Inc.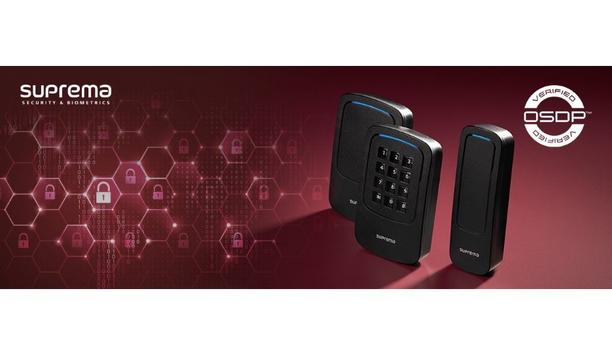 Suprema's Outdoor Compact Card Reader XPass D2 Has Been Verified By SIA As OSDP Compliant
Suprema, a pioneer in access control, biometrics and time & attendance solutions, announces that its compact outdoor RFID reader, XPass D2 has been verified by SIA as OSDP compliant. OSDP, or Open Supervised Device Protocol, is an open-source protocol devised to improve interoperability among access control products from different manufacturers. OSDP enables bi-directional communication between readers and controllers, an improvement from one-way data transmission of Wiegand interface. Innovative member companies OSDP also offers enhanced security by using RS-485 protocols with AES-128 encryption that fully protects communication paths from the reader to the server. The Security Industry Association (SIA) is the trade association for global security solution providers SIA, Security Industry Association, has driven the OSDP technology by administering a comprehensive testing program to validate if a device conforms to its OSDP standards and related performance profiles. The Security Industry Association (SIA) is the trade association for global security solution providers, with over 1,100 innovative member companies. Mobile credential solution Suprema's accredited product, XPass D2, is an IP67 and IK08 rated compact outdoor card reader that comes in three form factors of mullion-mount, gang box, and gang box with keypads. XPass D2 is compatible not only with RFID cards but also with Suprema mobile access, mobile credential solution that can communicate via BLE and NFC with both iOS and Android smartphones. "We are happy to announce that Suprema XPass D2 acquired OSDP certification from SIA. OSDP is an open protocol aimed to increase interoperability between different OEM products and overall security in access control systems and the certification shows that Suprema products are meeting industry's newest and highest standards. We will be committed to making all of our products OSDP compliant moving forward," said Hanchul Kim, the CEO of Suprema Inc.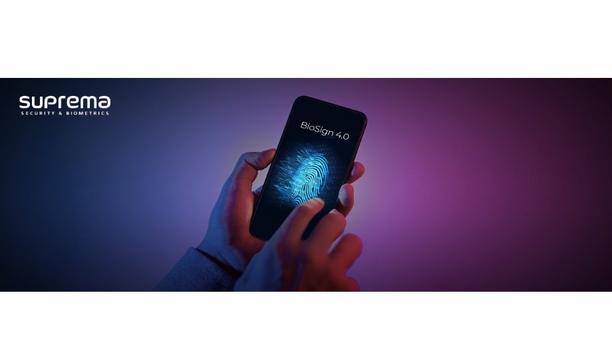 Suprema Supplies Fingerprint Recognition Algorithm To Samsung Galaxy S21 Series
Suprema, a global company in biometrics and access control solutions, announced that it supplied BioSign 4.0, its under-display fingerprint recognition algorithm to the Samsung Galaxy S21 smartphones with support from Qualcomm Technologies, Inc. BioSign, Suprema's smartphone fingerprint recognition technology, has gained global recognition since its installation on Samsung Galaxy J5 models in 2017. Since then, Suprema has been supplying BioSign solutions to other Samsung smartphone models including Samsung Galaxy S10, Galaxy Note10, Galaxy 20, and Galaxy Note 20 series. Fingerprint recognition speed BioSign 4.0, installed in the Galaxy S21, has been receiving great reviews for its fingerprint recognition speed. BioSign 4.0 delivered enhanced speed and accuracy compared to its predecessor, BioSign 3.0, significantly upgrading user convenience with 50 percent faster and more than twice as accurate recognition performance. BioSign 4.0 employs deep-learning mechanisms to optimize fingerprint analysis to efficiently recognize rich fingerprint information obtained from the larger sensing area of the second-generation Qualcomm® 3D Sonic Sensor Gen 2 installed in the Galaxy S21 series. Qualcomm 3D Sonic Sensor Gen 2 Qualcomm Technologies unveiled the high-performance ultrasonic sensor, the Qualcomm 3D Sonic Sensor Gen 2 that was supplied to Samsung Galaxy S21 series, in January at CES 2021. With a 77%-larger fingerprint sensing area than the previous generation, the Qualcomm 3D Sonic Sensor Gen 2, was able to significantly improve fingerprint recognition performance. The ultrasonic sensor has ultra-thin form factors and is optically isolated from the display panel allowing for sleek smartphone designs. Performance and user convenience "Suprema's fingerprint recognition technology has been continuously selected for the Samsung Galaxy S series, proving to the world the technological superiority of our solution," said Brian Song, the president of Suprema Inc. "With the excellent reviews BioSign 4.0 has been receiving for its overpowering performance and user convenience, we expect to be able to grow sales and market share. Suprema will continue to advance our fingerprint and face recognition technologies using AI and deep learning, leading the biometrics market into the future," Song remarked.
Related white papers
Six Things To Look For When Adding AI Cameras To Your Operation
Ensuring Cybersecurity Of Video
Using Smart Video Analytics to Improve Operations in Healthcare Facilities