Suprema Access Control Softwares
(16)
Browse Access Control Softwares
Access control software products updated recently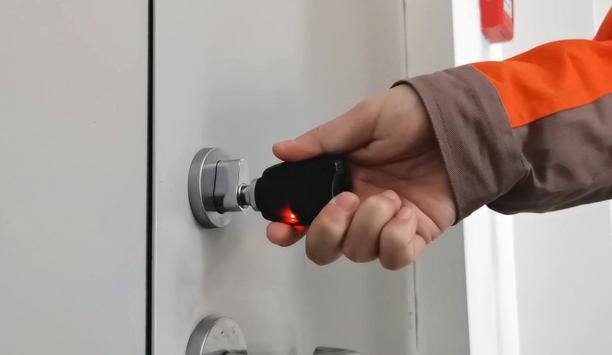 Key-Centric Access Management System: Providing The Highest Possible Levels Of Security
In daily work and life, various locks have always played the role of protecting asset safety. In different usage scenarios, the most appropriate lock must be selected to maximize benefits. In the past applications, the difficulties encountered by managers are as follows. Unlocking authority is difficult to control, unclear access records, emergency unlocking, and troublesome upgrade and installation. Through the following points, how the key-centric access management system solves such problems. Access management system The key-centric access management system, also known as intelligent passive electronic lock system, which is based on three elements: electronic keys, electronic cylinders and management software, can provide powerful and traceable access control. Each smart key is unique and cannot be copied, and in the event of loss or theft, these keys can be quickly disabled. Each smart key is unique and cannot be copied, and in the event of loss or theft, these keys can be disabledIn the process of using traditional mechanical locks, it is not difficult to find that it is quite complex to realize the access control of unlocking. The difficulty is that the keys can be copied at will, the use records are not clear, and the credibility of employees cannot be guaranteed... etc. For managers, this is a safety issue that cannot be ignored. Mechanical lock system And through the key-centric access management system, we can accurately assign access authority for each user, and set different access authority for locks in different areas. For example, we can set the XX user to have access to the archive room (A) from 10:00 on May 1, 2021 to 17:00 on June 1, 2021, within this time range. Outside this time range, there will be no unlock authority. The flexibility of the traditional mechanical lock system is insufficient. There is no clear record to determine who entered the area. It is usually a simple paper record that records the unlocking records of the employees. The authenticity and validity of the system need to be examined. In the key-centric access management system, when an employee unlocks the lock, the unlock record will be synchronized to the management terminal. Remote authorized unlocking With the key-centric access management system, remote authorized unlocking can be realized Through secondary records, managers can easily track employees and supervise employees' visits to each area. In daily work, there are often emergencies that require temporary visits to certain specific areas. If you encounter a situation where the distance is extremely long, and you don't have the key to that area, you can imagine how bad this is. The process of fetching the keys back and forth is time-consuming and laborious. With the key-centric access management system, remote authorized unlocking can be realized. You can apply for the unlocking authority through the mobile APP, or you can temporarily issue the unlocking authority for the area on the management terminal, which saves time and effort. When faced with the failure of ordinary mechanical locks to meet management needs, some managers can already think of upgrading their management system, that is, the intelligent access control system. Passive electronic locks But before making this decision, the manager will inevitably consider the various costs brought about by the upgrade, including installation costs (cable cost), learning costs, and maintenance costs. Since most of the universal intelligent access control systems on the market require wiring and power supply, the cost of transformation and upgrading is quite high for managers who have such a huge amount of engineering. The key-centric access management system is the 'gospel' for managers. Since passive electronic locks and ordinary mechanical locks have the same size, they can be directly retrofitted to existing hardware, and they can be replaced step by step simply and easily. At present, the key-centric access management system is being known and applied by more and more managers and enterprises. Application industries include, such as power utilities, water utilities, public security, telecommunication industry, transportation, etc.
Securing A Sustainable Future
The UK Government has set out an ambitious ten-point plan, known as the green industrial revolution, with an aim "to forge ahead with eradicating its contribution to climate change by 2050." This makes our government the first major economy to embrace such a legal obligation. Green recovery Acknowledging climate change and meeting net-zero is a demanding challenge especially for those affected by the pandemic. But the UK Government, with the launch of its aspiring strategy, is investing everything in its power to promote a 'green recovery.' Here, Reece Paprotny, Commercial Manager and Sustainability Champion at Amthal, highlights how the fire and security industry has an opportunity to use the current recovery period to explore its own sustainable journey and embrace the significance of environment, economic and social collaboration, transparency, and accountability. Employing sustainable technologies Pressure is mounting on construction to find ways to reduce emissions and help meet net-zero targets The perception is that COVID-19 presents a once-in-a-lifetime opportunity to re-write the existing rulebook. This is riding on the significance of changing public support for more environmentally friendly living opportunities, with associated cost savings, efficiencies, and cleaner industries. Innovative sustainable technologies are the key to kickstart this route to success. Nowhere can this be seen more than in the built environment, which currently contributes to 40% of the UK's carbon footprint. Pressure is mounting on construction to find ways to reduce emissions and help meet net-zero targets. This is through the entire life cycle of a building, to reduce their impact on the environment from planning stages, through build and demolition. Building the right environment By creating the right policy environment, incentives for innovation and infrastructure, the Government can encourage companies to seize the sustainable opportunities of new technologies and value chains linked to green sectors. They can accelerate the shift of current carbon-intensive economic and industrial structures onto greener trajectories, enabling the UK to meet global climate and development goals under the Paris Agreement on climate change and the 2030 Agenda for Sustainable Development. Transparent working practices Each industry sector is expected to engage and pledge its support to achieve the significant deadlines. Every company can make a difference, even with small steps towards a sustainable future. So while elements such as safety and security represent just one component of building the right sustainable environment, it paves the way to opening up our sector to greater efficiencies, transparent working practices, and encourages collaborative use of resources. Sustainability in security The security sector has a significant opportunity to incorporate 'going green' into its practices In fact, the security sector has a significant opportunity to incorporate 'going green' into their processes, and practices. This is right from product lifecycles to more environmentally friendly work practices when it comes to maintenance and monitoring services. When integrating environmentally friendly practices, starts with the manufacturing and production of the wide variety of systems in operation for the security sector. And some certifications and guidelines can be achieved, such as the ISO 14000 which looks into eliminating hazardous materials being used which in turn will reduce carbon footprint. Upgrading supply chain process Observing the complete supply chain and working with partners to reduce unnecessary travel, shipments, and transportation of products, can all contribute and create sustainable processes. In the maintenance and monitoring of products, it is essential installers and security specialists consider their own environmental impacts. Simple changes such as switching company vehicles to electric options for site visits can make a significant difference to climate change and improving air quality. Presenting sustainable ways of disposing of products at the end of their natural lifecycle is key to change in our sector. This is especially in the security industry where many customers will need a complete overhaul of outdated solutions or need systems upgrading due to changing threat levels. Sustainable evolution Progress is being made, specifically in the fire and security industry, in its sustainable evolution. Businesses are trying to develop a reputation for "sustainability" or "good corporate citizenship." And it has gone well beyond the theory to the practical, where companies recognize activities have an impact on the environment and are also reviewing the social and economic influences. Three pillars of sustainability In a recent interview, Inge Huijbrechts, the Global Senior Vice President for safety and security and Responsible Business at Radisson Hotel Groups sees her vision to combine safety, security, and sustainability. Inge focuses on three pillars, namely, Think People, Think Community, and Think Planet. Think People means that we "always care for the people in our hotels and our supply chain." So, in outwards communications, safety and security were always part of the Think People focus area. Think Community is caring and contributing in a meaningful way to communities where we operate. Finally, Think Planet makes sure that "our footprint on the environment is as light as it can be in terms of energy, water, waste, and carbon, and making sure that we incorporate sustainability into our value proposition." Moving forward Apprenticeship schemes are integral to 'think people' and have a role to play in the social impact on the security industry There are immediate actions that can be taken by companies in the security industry to support sustainable development, working right from within a company to supporting industry-wide initiatives. From a social perspective, at a foundation level, "Think People' can see the Living Wage Foundation as an example of a commitment to a team. This is for businesses that choose to go further and pay a real Living wage based on the cost of living, not just the Government minimum. Apprenticeship schemes are also integral to 'think people' and have a pivotal role to play on the social impact on the security industry. It addresses the sector-wide issue of finding employees with the right mix of skills to collaborate and meet discerning consumer demands for increasingly smart security solutions for homes and businesses. Impact of the full lifecycle of products From an environmental view, or 'think planet,' we need to collectively look at all elements of our industry, with a desire to analyze the impact of ingredients used, supply chain, or manufacturing alone, and also consider the full lifecycle of our selected products from creation to end of life. As Jamie Allam, CEO Amthal summarises, "This is a long-term, sustainable investment in our people, our products, and our business based on our values." "When put together, a social team which feels empowers and operates in environmental optimum working conditions is in a position to provide a great experience to our customers, creating an economic positive difference. It forms the basis of a sustainable sector vision for the security industry-wide to adopt." Taking action Amthal is taking action based on the ready-made universally agreed UN 17 Sustainable Development Goals. Also known as Global Goals, these are at the heart of the 2030 Agenda for Sustainable Development, adopted by all United Nations Member states. This agenda is a plan of action for people, the planet, and prosperity. By being an early adopter, we believe we can engage with customers, partners, and suppliers on these issues and generate opportunities to innovate for mutual and industry sector benefit. Together, we can contribute to building a more sustainable security sector and future, and contribute to the UK Government's green industrial revolution.
Impact Of Challenges In The Component Supply Chain On Security Manufacturers
Prices and delivery times for essential components in video surveillance systems are being driven up as demand soars from other industries. Secure Logiq's Robin Hughes explains the current state of the market. Challenges Component shortages and supply chain challenges are a hot topic in just about every industry based on semi-conductors and silicon chips right now, and security is no exception. It's common knowledge that the global Covid lockdown caused a shutdown in the mining of silicon and spherites as large industries such as motor manufacturing canceled or postponed their chip orders – this has caused a supply gap that every industry is feeling. However, there is a second challenge that is hitting the security sector particularly hard, and it may not be one you are expecting – cryptocurrencies. Cryptocurrencies and security When people discuss cryptocurrencies and security, thoughts often turn to cybersecurity and ransomware payment tracking. But the issue for the majority of the security industry comes from crypto mining. When it comes to cryptocurrencies, GPUs are intrinsic for 'proof of work' mining GPUs (Graphics Processing Units) are a key component in video surveillance, they decode images and display them onto screens. With the increase of video analytics, these have also become key to running the complicated algorithms required for creating the metadata and presenting it in a meaningful way for end-users. However, when it comes to cryptocurrencies, GPUs are intrinsic for 'proof of work' mining. Demand for GPUs When Bitcoin prices were relatively low, it was hard to justify the cost of a GPU and the associated power consumption for Bitcoin mining applications. But as the price of Bitcoin has increased exponentially, demand for GPUs to do the number-crunching has grown dramatically causing a major shortage and huge price hikes. This rise in prices is not correlated with an increase in technological performance on the new GPUs, it is entirely a case of demand outstripping supply and a resulting bidding war. To put this in context, cards are currently going new for around twice the original price and manufacturers simply cannot keep up with the demand. Chia On top of this, there is a new cryptocurrency creating a new threat to a different part of the video surveillance industry. A new 'environmental' cryptocurrency called Chia has dispensed with the processing power and electricity demands of traditional GPU mining, instead of utilizing the spare storage space on hard drives (HDD) to verify blockchain transactions ('proof of space'). The demand for this particular cryptocurrency has to date called on 30 Exabytes of storage since May this year – that's 30 Billion Gigabytes of data, and it's not just HDDs, high-capacity SSDs are also in demand. This is causing massive hard drive supply issues globally, thus rocketing prices for those that are available. HDD consumption The security industry sits comfortably in the 'Big data' category and with storage retention times running from 30 days to 6 months Of course, this has a particularly large knock-on for the video surveillance market. There is nothing more data-intensive than video, other than multiple streams of HD video. With this in mind, the security industry sits comfortably in the 'Big data' category and with storage retention times running from 30 days typically up to 6 months and longer in some regions/applications, the video surveillance market consumes more HDDs than many other markets. Growth of data centers While you would think that this would make security an important area for HDD manufacturers, our market is a relatively small player. IT vendors will always focus on their core customers, and the rise of the gaming market, as well as the growth of data centers due to remote working in the pandemic, has created a more important sector to serve – and these customers will always come first. Imagine the daily storage space required if 5 Billion people uploaded just one image a day to 'the cloud'! Component manufacturers These factors combined with the lack of raw materials leading to longer lead times for component manufacturers mean that the prices for hard drives and GPUs are likely to remain inflated well into 2022 while factories play catch up on the backlog. The market for IT hardware is currently strong enough to continue even with the increase in component prices and the extended lead times for products. If you can get your hands on any HDDs, the delivery times from most distributors are around 6-8 weeks. Increased delivery times All of this has had a serious impact on the security industry. Video surveillance projects are now facing the combined issue of increased delivery times and higher costs. Many manufacturers, integrators, and distributors are doing their best to absorb the price increases where they can, but this is unsustainable over the long term. So what can be done? Second-hand applications Some people are getting more creative by purchasing from the second-hand market Some people are getting more creative by purchasing from the second-hand market. However, it is unlikely that commercial applications will be willing to risk potential downtime or data losses by using second-hand components that have been pushed hard for months on end mining cryptocurrencies. Making early purchases While I can't comment on what other manufacturers have done, at Secure Logiq we have been watching this market trend closely. We always try to keep a close eye on anything that has the potential to significantly impact our manufacturing capabilities and try to offset any potential challenges with early purchases before the impact is fully felt. As such, we have been able to secure enough products to continue manufacturing as normal for more than six months. Increased demand as a challenge While we have this existing stock to meet current and anticipated orders, we continue to scour the market for any available stock to make sure we are at the top of the list when any fresh products come on the market. This has meant that throughout our 10-year history we have never failed to deliver a customer order within 7-10 working days. The delays with component manufacture and the ongoing increased demand will continue to present a huge challenge to the video surveillance and wider security industry. However, good planning and intelligent design will allow projects to remain on track. Security technology manufacturers are not alone in this challenge, but the dual-threat is perhaps unique. It will take a while for this threat to be overcome, but with robust planning and by paying close attention to the market forward-thinking video surveillance manufacturers can still deliver projects for their clients.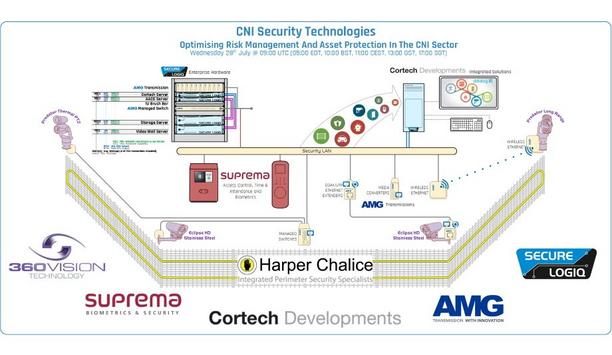 Secure Logiq Partners With 360 Vision, AMG, Cortech, Harper Chalice And Suprema To Host The CNI Security Technologies Webinar
Secure Logiq is joining forces with 360 Vision Technology, AMG Systems, Cortech Developments, Harper Chalice and Suprema, to present a free webinar dedicated to Critical National Infrastructure (CNI) security technologies. CNI security technologies webinar The 1-hour session will take place on Wednesday 28th July at 10am BST (05.00 EDT, 09.00 UTC, 11.00 CEST, 13.00 GST 17.00 SGT) and has been created to offer practical support for those responsible for safety and/or security in the utilities, power, prisons and nuclear CNI sectors, including consultants and installers. The security of Critical National Infrastructure has never been more important or more under threat" "The security of Critical National Infrastructure has never been more important or more under threat," said Secure Logiq's Robin Hughes, adding "By partnering with these like-minded manufacturers who offer complementing solutions in the CNI space we will use this webinar to deliver a complete system overview. Our hope is to provide an informative and entertaining discussion around the subject with expert insights from across the solutions space." Covering asset protection and risk management Named CNI Security Technologies - Optimising Risk Management and Asset Protection in the CNI sector, the webinar will cover how effective risk management and mitigation, asset protection, regulatory compliance and cost reduction can be achieved, via the use of innovative technologies. Thanks to the combined expertise of the manufacturers involved, a state-of-the-art, end-to-end solution, which is specifically designed for CNI security applications, will be presented to attendees. cyber secure optical, thermal, and radar camera systems Topics being covered will include cyber secure optical, thermal, and radar camera systems, effective and innovative perimeter detection (PIDS), secure network backbone design for large infrastructures, flexible biometric access control with multi-factor and differentiating authentication, and optimized server and storage solutions that can provide a modular and scalable core platform for unrivaled interoperability of third-party security systems, via a centralized single platform hub. "Our aim is for this webinar to be an educational experience for professionals in the CNI sector," concludes Robin Hughes, adding "We want to create an open discussion around cutting edge technology for Critical National Infrastructure rather than just a dry presentation, and with the additional Q&A session, we want to make this as interactive as possible."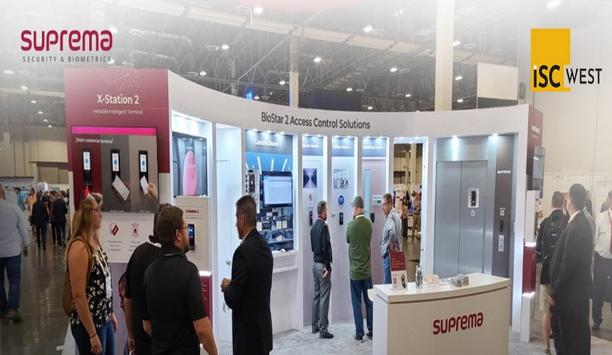 Suprema Showcases BioStar 2 Access Control Solutions At ISC West 2021
Suprema, a global pioneer in access control, biometrics, and time & attendance solutions, is showcasing its latest access control solutions at ISC West 2021. ISC West 2021 marks the first year Suprema is operating a stand-alone booth at ISC West and Suprema is demonstrating advanced access control features of its BioStar 2 solution along with new products, X-Station 2 and FaceStation F2, that are equipped with contactless features suitable for the post-pandemic era. BioStar 2 access control solution At the Suprema booth, visitors can see how BioStar 2 access control solution can be deployed to strengthen security in enterprise settings. Control rooms will hold Suprema's intelligent controller, CoreStation, along with devices to operate BioStar 2 security platform. Different access control devices can be installed at different sections of office buildings for strengthened security and enhanced convenience. For example, RFID card readers can be installed at meeting rooms to grant temporary access for visitors while offices and server rooms that require advanced security can be controlled with biometric technology like fingerprint and face recognition. Suprema booth visitors can also get a glimpse of BioStar 2's elevator control features. X-Station 2 and FaceStation FaceStation F2 is equipped with contactless features like mask detection and remote enrollment via photo uploads Suprema's new products, X-Station 2 and FaceStation F2 are also being displayed with detailed explanations of their contactless features. X-Station 2 is a versatile RFID card reader that also supports cellphone credentials including QR codes. Cellphone credentials and QR codes can be issued and revoked remotely, eliminating the need for physical contact. FaceStation F2, Suprema's flagship face recognition terminal that combines IR and visual recognition to achieve a false acceptance rate of 1 in 10 billion is also equipped with contactless features like mask detection and remote enrollment via photo uploads. When installed in combination with a thermal camera, FaceStation F2 can also detect elevated temperature, limiting the access of people with fever and helping to contain the pandemic. Showcasing access solutions "ISC West 2021 is the first international conference Suprema is participating in since the outbreak of COVID-19." "We are happy to be able to meet customers and partners face-to-face to introduce our latest products and innovative BioStar 2 access control solutions. Our solutions have much to offer especially in the post-pandemic era and we are always eager to hear customer feedback," said Bob Carrino, sales director at Suprema America.
Suprema's New X-Station 2 Supports Cellphone Access, QR Codes And RFID Cards
Suprema, a global pioneer in access control, biometrics, and time & attendance solutions, announced the new product launch of the X-Station 2, a versatile intelligent terminal with credential options of cellphone access, QR, and barcodes as well as RFID cards and PIN. Multiple credential options X-Station 2 enables flexible access control system design by supporting multiple credential options. The terminal is compatible with most types of existing RFID cards including EM, MIFARE, iCLASS, DESFire, and FeliCa, but also lets users go card-less by offering cellphone credential options including QR codes and barcodes. The terminal can read QR codes and barcodes composed of up to 32 ASCII code strings issued on Suprema BioStar 2 or 3rd party systems. X-Station 2 can also communicate with NFC and BLE signals, allowing both Android and iOS device owners to use cellphone access. Key features X-Station 2 improves security while safeguarding user data Equipped with a secure boot process, Open Supervised Device Protocol (OSDP), and cameras for image log capture, X-Station 2 improves security while safeguarding user data. X-Station 2 is also easy to install, use and maintain with features like Power over Ethernet (PoE), intuitive GUI on a 4" wide touchscreen, and IP65 rating. Versatile options X-Station 2's various credential options allow it to meet all kinds of access control needs. Visitors can be issued QR codes or temporary mobile access cards while employees and registered users can use RFID cards and PIN codes to access areas that require additional security. When used in combination with BioStar 2 or 3rd party software with time and attendance, HR management features, X-Station 2 can track employee work hours, completed tasks as well as vacation days, photocopy credits, canteen tickets, and subscription validity. "X-Station 2 is a truly versatile terminal that can be installed in any facility with time and attendance, visitor management, and access control needs. Its cellphone credential options of QR code and mobile access cards can also satisfy contactless and non-face-to-face needs. I'm excited to see how the market will respond to X-Station 2," said Hanchul Kim, CEO of Suprema Inc.
Related white papers
School Security Moves to the Cloud
Cloud-based Access Control And Occupancy Management To Safeguard Workplaces
Wireless Access Control eBook