Delta Scientific Corporation Security Barriers
(1)
Barrier products updated recently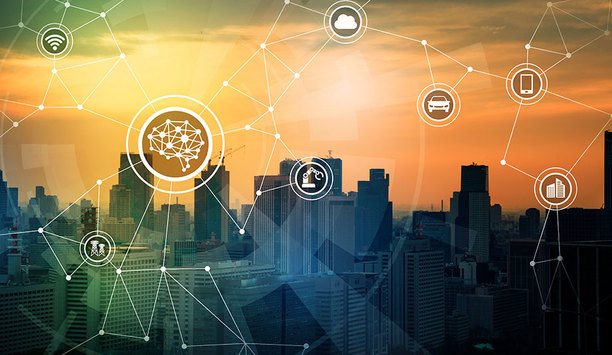 Artificial Intelligence Is Changing Intrusion Detection Dynamics In The Security Industry
With the ever-growing availability of video data thanks to the low cost of high-resolution video cameras and storage, artificial intelligence (AI) and deep learning analytics now have become a necessity for the physical security industry, including access control and intrusion detection. Minimizing human error and false positives are the key motivations for applying AI technologies in the security industry. What Is Artificial Intelligence? Artificial intelligence is the ability of machines to learn from experience using a multi-layer neural network, which mimics the human brain, in order to recognize items and patterns and make decisions without human interference. The human brain is estimated to have 86 billion neurons; in comparison, the newest Nvidia GPU Volta has 21 billion transistors (the equivalence of a neuron), which offers the performance of hundreds of CPUs for deep learning.AI can learn continuously 24 hours per day every day, constantly acquiring, retaining and improving its knowledge In addition, unlike humans, AI can learn continuously 24 hours per day every day, constantly acquiring, retaining and improving its knowledge. With such enormous processing power, machines using Nvidia GPU and similar chips can now distinguish faces, animals, vehicles, languages, parts of speech, etc. Depending on the required complexity, level of details, acceptable error margin, and learning data quality, AI can learn new objects within as fast as a few seconds using Spiking Neural Network (SNN) to a few weeks using Convolution Neural Network (CNN). While both SNN and CNN offer advantages and drawbacks, they outperform tradition security systems without AI in terms of efficiency and accuracy. According to the research reports of MarketsandMarkets, the market size of perimeter intrusion detection systems is projected to increase from 4.12 billion USD in 2016 to 5.82 billion USD in 2021 at a Compound Annual Growth Rate (CAGR) of 7.1%. Meanwhile, the predicted market of AI in security (both cyber security and physical security) will grow from 3.92 billion USD in 2017 to 34.81 billion USD by 2025, i.e., with an impressive CAGR of 31.38%. Legacy Perimeter Intrusion Detection Systems Legacy perimeter intrusion detection systems (PIDSs) are typically set up with the following considerations: Geographical conditions: landscape, flora, fauna, climate (sunrise, sunset, weather conditions, etc.), whether there are undulations in the terrain that would block the field of view of cameras Presence or lack of other layers of physical protection or barriers Integration with other systems in the security network: camera, storage, other defensive lines (door, lock, alarm, etc.) Types of alarm triggers and responses System complexity: intrusion detection with various types of sensors, e.g., microwave sensors, radar sensors, vibration sensors, acoustic sensors, etc. Length of deployment Local regulations: privacy protection, whether the cameras/sensors must be visible/hidden/buried, etc., electromagnetic interferences that may affect other systems such as oil rigs or power plants Human involvement: on-site personnel arrangement, human monitoring, human action in response to alarms AI object detection can easily distinguish different types of people and objects Pain Points In Intrusion Detection Systems And Benefits Of AI The conditions listed above correspond to certain requirements of an intrusion detection systems: minimal false alarm, easy setup and maintenance, easy integration, and stable performance.AI by nature is designed to learn, adapt itself and evolve to work in multiple conditions: it should be integrated with existing video recording systems Minimal false alarms: False alarms lead to increased cost and inefficiency but are the main problem of PIDSs without AI technology, where animals, trees, shadows, and weather conditions may trigger the sensors. AI object detection can easily distinguish different types of people and objects, e.g., in a region set up to detect people, a car driving by, a cat walking by, or a person's shadow will not trigger the alarm. Therefore, the amount of false alarms can be reduced by 70% to orders of magnitude. Easy setup and maintenance: Legacy PIDSs without AI must account for terrain, line of sight of cameras, sensor locations; any changes to the system would require manual effort to recalculate such factors and may disturb other components in the system. In contrast, AI PIDSs enable the system administrator to access the entire system or individual cameras from the control room, configure the region and object of interest in the field of view of cameras within minutes, and adjust with ease as often as necessary. Computing knowledge and even specific security training are not required to set up a secured PIDS with AI because AI PIDS is designed to relieve humans from knowing the inner working of machines. Easy integration with complementary technologies: Legacy PIDS without AI relies on physical technology, which are often proprietary and require complete overhaul of systems to function smoothly. On the other hand, AI by nature is designed to learn, adapt itself and evolve to work in multiple conditions, so AI PIDS is easily integrated with existing video recording (camera) and storage (NVR) systems. AI also eliminates the need for physical wireless or fiber-based sensors; instead, it functions based on the videos captured by cameras. Furthermore, AI enables easy and instantaneous combinations of multiple layers of defense, e.g., automatic triggering of door lock, camera movement focusing and access control as soon as a specified object is detected in the region of interest, all set up with a click of a button. Stable performance and durability: Legacy PIDS without AI requires complicated setup with multiple components in order to increase detection accuracy. More components mean a higher probability of malfunction in the system, including exposure to damages (e.g., sensors can be destroyed) and delay in detection, while human monitoring is inconsistent due to human fatigue (studies have shown that a person can concentrate in mundane tasks for only up to 20 minutes, and the attention span decreases even more rapidly when humans are faced with multiple items at once, e.g., multiple camera monitoring screens). AI significantly reduces, if not completely eliminates the need for human involvement in the intrusion detection system once it is set up. In addition, AI reduces the risk of system malfunction by simplifying the hardware sensors needed. Minimizing human error and false positives are the key motivations for applying AI technologies in the security industry Additional Benefits Of AI In Intrusion Detection Artificial Intelligence is undeniably reshaping every business and weaving into every aspect of daily life Maximal detection capability: The most advanced AI intrusion detection system today provides an all-in-one solution to distinguish any combination of alarm-triggering criteria beyond perimeter protection. Using AI, the system administrator can configure as many zones with different settings and object of interests as necessary, which include detections for specific colors or attributes (e.g., person not wearing the required uniform or carrying food/drink), numbers and dwell time (e.g., group of more than 5 people loitering), or movements (e.g., cars moving faster than the speed limit). In addition, AI can accurately pinpoint the location of event occurrence by displaying the camera that records the event in near real time, i.e., with few-second delays. Lower security operation cost: By minimizing the number of false positives and human involvement while maximizing ease of use and stability, AI intrusion detection systems significantly decrease the total cost of ownership. Companies can reduce the large security personnel overhead and cost of complicated and expensive legacy PIDS systems. McKinsey Global report in June 2017 shows that proactive AI adopters can realize up to 15% increase in profit margin across various industries. Artificial Intelligence is undeniably reshaping every business and weaving into every aspect of daily life. In security, legacy systems are giving way to AI-based systems, and the first enterprises to adopt AI-based systems will soon, if not immediately, benefit from such investment. By Paul Sun, CEO of IronYun and Mai Truong, Marketing Manager of IronYun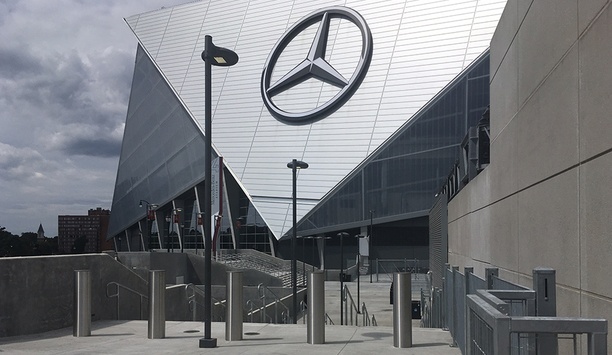 How Atlanta's New Mercedes-Benz Stadium Sets The Standard For Protection Against Vehicle Attacks
Atlanta's new $1.5 billion stadium, home to the NFL Atlanta Falcons football team and MLS Atlanta United soccer club and site of the recent NCAA national college football championship, is protecting fans, personnel and athletes from terrorists and errant drivers from using vehicles as weapons. While the threat of terrorists planning to attack soft targets, such as stadiums increases, stadium security professionals, such as those at the new Mercedes-Benz Stadium, must look for the weak points throughout their facilities to determine where fanatics are most likely assailing. Taking their cue from hard target attacks, they and other stadium management understand that the use of vehicles, either to carry the people that will carry out the attack or act as the bomb itself, is a very real threat. New System, Safer Pedestrians Installed by Tusco, using Delta Scientific perimeter protection products, the new access system includes four DSC501 barriers, five DSC720 bollards, 39 DSC2000 barriers and 59 DSC680 fixed bollards. "We are very experienced with installing Delta equipment," relates Brent Martina, President of Tusco. "Mercedes-Benz Stadium was very particular about their security needs and protocols and requested a customized sequence of operations for their security equipment. While the threat of terrorists planning to attack soft targets increases, stadium security professionals must look for the weak points throughout their facilities "Delta Scientific's products and experienced engineers made them the obvious choice in meeting both the high quality and technical standards required to integrate with the stadium's sophisticated security system. It was crucial to have a reliable team in place as we received a very compressed schedule to get everything complete by the first football game and, therefore, had no room for errors." Because of long, straight approaches to some access points, stadiums oftentimes need to deploy high performance barriers. DSC501 barriers were used at main entrances where players and VIPs, among others, enter with their cars. Preventing Attacks Before They Happen The DSC501 is the only K54-certified retractable vehicle barricade in the world. Set in a foundation only 18 inches deep, it will survive and operate after a 5.4-million-foot pound impact. That's equivalent to a 65,000-pound truck hitting it at 50 mph. Stopping the truck or car dead in its tracks, the DSC501 protects against a "second hit" risk from a second vehicle. The stadium preferred installing these barricades in a more industrial look, wanting them to be "seen." Five retractable DSC720 bollards were used at the pedestrian entry areas. This is Delta's highest crash rated bollard, stopping a 15,000-pound vehicle at 50 mph. The bollard will stop and destroy much larger vehicles than those tested at very high velocities. The DSC720 is 35 inches tall and 15 inches wide. At Mercedes-Benz Stadium, the bollards feature brushed stainless-steel sleeves. Oftentimes, the ground below the access points are filled with cables, wires, pipes and other infrastructure products. As a result, typical, below ground installed traffic bollards, barriers and barricades cannot be used because these infrastructure products are too close to the surface. The solution is to use surface-mounted and shallow foundation barricades and barriers. This isn't the only stadium using Delta equipment to protect staff and attendees from vehicle harm - Levi's Stadium in San Francisco is a well-known user Delivery Entrances Are Weaknesses At the same time, for some reason, delivery entrances never seem to be as secured as the main entrances to the stadium. With delivery vehicles coming and going, delivery entrances need a solution that lets delivery vehicles enter and exit but stop unauthorized vehicles from entering at all. At the loading docks, 39 of Delta's fastest, smallest and shallowest foundation barricades were implemented. Chosen especially for high speed applications and ease of installation, the cost effective DSC2000 barrier is K12 crash-certified with no penetration, meaning it will stop a 15,000-pound vehicle traveling 50 mph dead in its tracks. The ten-inch shallow foundation also reduces installation complexity, time, materials and corresponding costs. Lastly, 50 DSC680 shallow foundation fixed bollards with stainless steel sleeves protect pedestrian areas. They secure any unprotected locations where vehicle bombers and errant drivers have no obstacles. Versus cement barriers such as posts and pots, many organisations prefer fixed-post bollards for several reasons. Terrorists typically don't go where they see barricades, so placing them wherever possible attacks can happen reduces security risks dramatically That's because, when hit, cement posts and pots can explode, literally spreading shrapnel throughout the crowd, potentially creating numerous injuries. Shallow foundation bollards can be installed within sidewalks or on top of concrete deck truss bridges as well as conform to the inclines and turns of a locale. They also meet the 1-meter clearance regulations mandated by the Americans with Disabilities Act (ADA). The fixed bollard, which does not go up and down, provides a significant blocking device solution that continues to challenge security directors faced with threats such as stopping a vehicle from ploughing into the stadium's inner perimeter. They let a facility manager meet a long-standing challenge - how to easily install bollards on shallow substrates, including those that are not level or have turns. No longer do locations, such as curves on hills, the upper levels of parking structures and other unprotected locales have to rely on unsightly 'make-do' solutions to stop car bombers or wayward drivers. One Of The World's Most Secure "Delayed by roof issues, the Mercedes-Benz Stadium challenged us with a condensed schedule to provide one of the world's most secure vehicle access systems," avows Martina. "I'm proud to say that our team completed the work on time and walked away from the project with another pleased client." This isn't the only stadium using Delta equipment to protect staff and attendees from vehicle harm. Among many, Penn State and Purdue as well as Levi's Stadium in San Francisco (49ers) are well-known users. Unfortunately, most procurement offices won't allow vendors to announce their purchases. This is too bad since terrorists typically won't go where they know barricades are deployed, reducing security risks dramatically. Leading universities, including six of the Associated Press (AP) top-10 rated 2018 pre-season football schools, also stayed one step ahead of terrorists and errant drivers this year on their campuses by identifying vulnerable areas and securing them within minutes with Delta MP5000 temporary, portable barriers. These mobile deployable vehicle crash barriers carry a K8 rating (M40 ASTM rating), stopping 7.5-ton vehicles traveling 40 mph. Terrorists typically don't go where they see barricades, so placing them wherever possible attacks can happen reduces security risks dramatically. Today, there is little excuse for a major stadium to suffer an attack which uses a vehicle to break through the perimeter. Whatever the weakness a terrorist thinks can be exploited, there is a type of bollard, barricade or barrier to stop him, yet let authorized people through.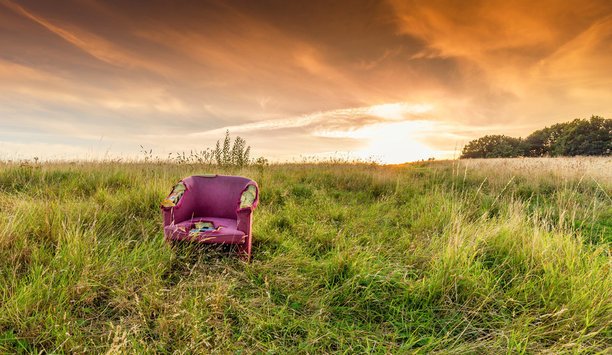 How Increasing Security Efforts Can Prevent Fly-Tipping
Fly-tipping – the illegal act of dumping large amounts of waste on unlicensed land without authorization – occurs on both private and business land and can be a real annoyance to those in the UK. Items that fall under the banner of fly-tipping include tyres, mattresses, beds, garden waste, and construction rubbish. Unfortunately, the property owner will be responsible if somebody dumps their rubbish. Although this seems unfair, following some basic steps will help handle the problem as quickly as possible, and security measures can prevent it from happening in the first place. Scope Of The Challenge Fly-tipping causes great hazards for many in the form of health, safety and the effect on the environment. According to BBC figures, between 2016 and 2017 councils across England served 56,000 fixed-penalty notices for fly-tipping. Also during this time period, a total of 1,602 prosecutions for fly-tipping were carried out, with 98% of prosecutions resulting in a conviction. The punishments for those who fly-tip include fines and up to five years in prison. However, it is important to note that those who permit fly-tipping to take place on their land or any land that they rent will also be committing a fly-tipping offense. Criminal Fly-Tipping Is An Epidemic Are many of these criminals brought to justice? James Cuthbertson, an account executive at insurance and financial services provider, Lycetts, said: "Fines of up to £40,000 can be imposed but, given budgetary constraints, the pursuit of fly-tippers is well down the list of priorities of councils and the police. Furthermore, it is hard to gather evidence to bring a successful prosecution." Keep Britain Tidy's chief executive, Allison Ogden-Newton, said: "Fly-tipping is an epidemic, it's reached crisis levels, and something needs to be done about it. Local authorities are overwhelmed with instances of criminal fly-tipping and we need to address this urgently."Local authorities are overwhelmed with instances of criminal fly-tipping and we need to address this urgently If You Are A Victim If you are a victim of fly-tipping, the steps below will help to handle the problem: Always evaluate the rubbish from afar — could it be dangerous? You should stay away if so. For example; bags and drums should not be opened, and piles of soil should be a cause for alarm bells as the material could be contaminated or hiding dangerous material. Collect details about the crime. Use your computer or grab a pen and paper to log the incident and take photographs for extra evidence. After all details have been recorded, report the case of fly-tipping to your local authority. Try and create a barrier around the rubbish. Do this if it's unsafe to touch and if you think that others could be harmed by the waste. Alternatively, you can remove it yourself if nobody else is coming to collect it. Just make sure everything is documented. When it comes to removing the waste, do not take it to a licensed site yourself unless you're registered as a waste carrier. If hazardous waste has been identified, it should only be carried and disposed of by someone who is licensed to deal with it. Get appropriate documentation from the company that collects your rubbish. To elaborate, this should include details about the waste and those who are taking it away. Keep all information about clearance and disposal costs safe, as these can be recovered in the event that a successful prosecution is made against the crime committed. If you are witness to fly-tipping in the act — don't go near the scene and try to stop the criminals. The first rule is never approach someone who is fly-tipping — these are criminals and you don't know how they will react. Instead, immediately call the relevant authorities and then make a note the number of people involved, their appearances, details about the waste, and information about any vehicles Install gates that are always closed and locked when not in use to help restrict access to your property Taking Preventative Action Of course, we'd all like to prevent fly-tipping from occurring in the first place. There are some security measures that you can take: Install gates that are always closed and locked when not in use to help restrict access to your property. Place physical barriers around the perimeter so that vehicles are unable to get through — think earth mounds, boulders and tree trunks placed closely to each other around your land. Work on improving visibility all around your property and its land — including making sure high-quality exterior lighting is installed and in working condition. Set up CCTV cameras and appropriate signs alerting people of the technology's presence. This should deter fly-tippers as they will not want to get caught in the act. Following these instructions should help to improve the safety of a property or business.
See also
Featured white papers
Powerful Video Surveillance Protects Red Bull Racing
Download
Making Your Surveillance Cyber Secure
Download
Convergence Of Physical And Logical Access
Download