Delta Scientific Security Barriers
(35)
Browse Security Barriers
Other Delta Scientific products
Barrier products updated recently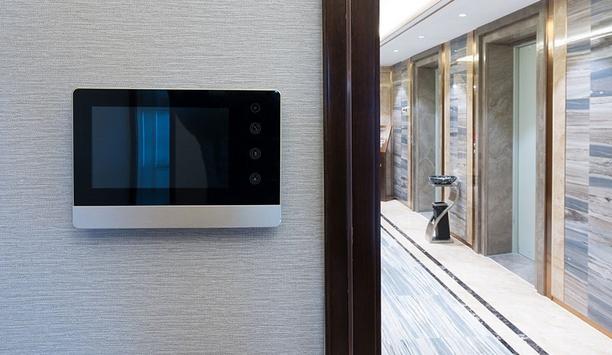 Video Intercoms For A Smarter, Safer Workspace
Though many office workers across the globe have found themselves working remotely for the past year, we are seeing a bit of a silver lining, as vaccine rollouts hint at a return to some pre-pandemic sense of normalcy. However, while some of us might opt for a fully-remote work life, others are anticipating a hybrid solution. Even before the pandemic, offices were taking a new, more open layout approach—moving past the days of cubicles and small office configurations. Going forward, offices and other workspaces will be tasked with supporting a hybrid work solution, as well as increasing hygiene measures. Video intercom solution This is where an IP video intercom solution can assist. Below are four ways they can help usher in a smarter, safer work environment: Video intercoms assist in creating a more hygienic work environment - The outbreak of COVID-19 has raised awareness of germs and just how easily a virus can be transmitted by face-to-face contact. Germ barriers are popping up in many aspects of our daily lives, where we were not likely to see them before Unfortunately, the door is also the easiest of these germ barriers to breach As such, we're becoming accustomed to seeing plexiglass barriers at restaurants, grocery stores, and even coffee shops. However, many don't realize that one of the best germ barriers is a simple door. Unfortunately, the door is also the easiest of these germ barriers to breach. All it takes is a knock or a doorbell ring to make us open our germ barrier and be face-to-face with whomever is on the other side. Increasing hygiene safety A simple step to increase hygiene safety and visitor security in commercial buildings and workspaces is an IP video intercom. Installing a video intercom will allow staff to see and speak with visitors without breaching that all-important germ barrier. A video intercom system provides a first line of defense, enabling the user to visually confirm the identity of the person on the other side of the door first before granting access. It can also be used to make sure proper procedures are being followed before a person is allowed to enter, such as using hand sanitizer, wearing a mask, and following social distancing guidelines. Basic security needs A major topic of conversation the past year has been how to manage occupancy in all facilities Video intercoms for occupancy management and basic security - A major topic of conversation the past year has been how to manage occupancy in all facilities—ranging from grocery stores and retail shops to restaurants and commercial buildings. Workspaces and offices are no exception. A video intercom provides a quick and convenient method of seeing who, or what, is on the unsecure side of the door before opening. For basic security needs, if a business has a door opening into an alley, a video intercom would be used to ensure no one is waiting outside to force their way in when the door is opened. Personal protection equipment Such solutions can also be used to ensure a person is carrying proper credentials, or wearing proper personal protection equipment (PPE), before entering a sensitive area. For example, if a lab has a room which can only be accessed by two persons at a time wearing specific protective gear, a video intercom could ensure each person is properly equipped, before allowing access that particular room. Additionally, for office or workspaces that have shared common areas, such as a cafeteria, gym or even conference rooms, managing access to these spaces will remain a priority, especially with post-pandemic restrictions in place. Video intercoms are a comprehensive safety and security tool for any workspace Deliveries of packages, work-related materials, or even food are common in any office or workspace. Video intercoms can assist in facilitating safe deliveries by visually and audibly confirming the identity of the individual. The visitor could be your next big client, your lunch delivery, a fellow employee with a faulty access card, or your mail. Video intercoms are a comprehensive safety and security tool for any workspace. Visitor management systems Video intercoms provide a cost-effective solution in small to mid-sized office facilities - One significant advantage of video intercom systems is the variety of applications available. Systems range from simple one-to-one video intercoms, to buzz-in systems, to full-fledged visitor management systems in mixed-use buildings. While they might lack the resources and manpower many enterprises have, small-to medium-sized offices can also take steps to ensure the safety of their staff and customers. Like any business, controlling who comes into the building is a primary way of maintaining safety. Video intercoms work in conjunction with access control systems to provide an identifying view of visitors or employees with lost or missing credentials. They allow staff to both see and hear those on the unsecured side of the door to determine intent before granting access. Most quality video intercoms will provide a clear enough image to allow an identification card to be read by holding it close to the lens, adding another opportunity to verify identity. Touchless intercom activation One major trend is the option of providing a touchless door activation Video intercoms provide a touchless option - Even prior to COVID-19, one major trend is the option of providing a touchless door activation or touchless intercom activation of a video intercom for those without proper credentials. Though touchless isn't a new solution to the access control market, the pandemic introduced a renewed focus on these types of solutions to provide hygienic access to visitors. For offices and other workspaces looking to make investments into post-pandemic solutions to assist in reopening, touchless can support these efforts. When it comes to smart, secure workspaces, many people think instantly of cameras or monitors, access control, and alarm systems. Proper access credentials However, video intercoms are often the missing piece of a building's security puzzle. A video intercom provides an identifying view that is not always available from a camera covering a large area. They allow those without proper access credentials a method of requesting entry, and just like cameras, they can be activated by alarms to allow staff to clearly see and communicate. If a workspace or office is important enough to be secure, it's important enough to be sure of who is there before the door is opened. In 2021, it's not enough to ensure the physical security of your staff and visitors, but also to ensure they are accessing a hygienic environment. Video intercoms provide that security and peace of mind.
We Need To Talk About Intelligent Enclosure Protection
Enclosures containing electronics, communications or cabling infrastructure offer a simple attack point for cyber breaches and an opportunity for a physical attack on the hardware. Yet, many of these assets are housed within enclosures that provide minimal security features to offer a deterrent to any would-be attacker. This has always just been a pet hate. Walking down the high street of a town anywhere in the United Kingdom, you can often see open street communication cabinets. You can actually look directly inside at the equipment. And if I was a bad guy, I could quite easily just put my foot into their enclosure and quite quickly take out their infrastructure. Charged service for enclosures This seems crazy when a US$ 2 magnetic contact on a door can quickly tell you whether your enclosure is open or shut, and can be vital in keeping your network alive. Moreover, the operators of these systems, whether it is telecoms or internet providers, are providing a charged service to their customers, so they should really be protecting their enclosures. Why has that security level not been so readily taken into the outside world, into the unprotected environment? More sobering, if you contrast this security approach to the approach taken in the data center world, an environment that already has multiple stringent security protocols in place, you get a very different picture. For instance, security devices can capture snapshots of anyone who opens a cabinet door in a data room, so it is recorded who has opened that door. While that is just one simple example, it begs the question. Why has that security level not been so readily taken into the outside world, into the unprotected environment? In my mind, a lot of it boils down simply to education. Network connection, easy point of cyber attacks Our preconceived idea about cyber security is some big corporation being knocked out or held to ransom by, again in our mind, someone sitting at a laptop, probably with their hood up over their head, typing away in the darkness, attacking us through the internet. But how the would-be criminal is going to come at us is just like in sport. They attack at the weakest point. Networks can be deployed in the outside world in many ways, such as cameras monitoring the highways. That means those locations will have a network connection. And that can be a point of attack in a non-secure outside world. Enclosures can be broken into by attackers Many people think, 'That is okay because I'm going to take that ethernet device that my cameras are connected to and I'm going to put it inside an enclosure.' However, what people do not realize is that the only thing that the enclosure is doing is protecting the ethernet device from Mother Nature. Because, without proper security, those enclosures can be broken into pretty easily. Many of them are just a single key that is not in any way coded to the device. Twofold cyber security People need to realize that cyber security is twofold. It can be carried out by hacking the network or physically breaking Therein lays the problem. People need to realize that cyber security is twofold. It can be carried out by hacking the network or physically breaking into the weakest physical point. And so, a simple boot through the open door of an enclosure can vandalise the devices inside and take down a small or large part of a network. And by definition, this meets the criteria for a cyber-attack. So, how do we go about tackling this problem? Well, security is a reaction marketplace. And for enclosures, there's not, at present, a plethora of solutions out there for to counter these types of attacks. It can be challenging to find what you're looking for through a quick Google search compared to searching for more traditional security protection measures. Deploying smart sensors and detectors But, under Vanderbilt and ComNet, we are currently taking our knowledge and experience from system installation and compiling it together. We're bringing different products from different parts of our business to make a true solution. For instance, we have sensors for enclosures that detect anything from gas or smoke to open doors, detectors that will tell you if someone is trying to smash open your enclosure with a sledgehammer, or that someone is trying to lift your enclosure off of its mount. More importantly, as is not really a one-size-fits-all solution, we have developed a menu structure available that allows customers to pick and choose the ones that will best fit their own requirements.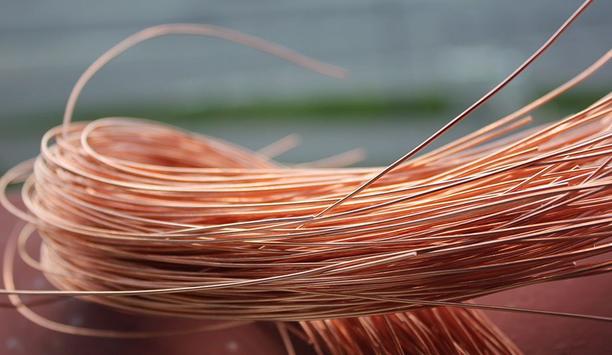 Remote Monitoring Technology: Tackling South Africa's Cable Theft Problem
For decades, cable theft has caused disruption to infrastructure across South Africa, and an issue that permeates the whole supply chain. Here, Ian Loudon, international sales and marketing manager at remote monitoring specialist Omniflex, explains how new cable-alarm technology is making life difficult for criminals and giving hope to businesses. In November 2020, Nasdaq reported that, "When South Africa shut large parts of its economy and transport network during its COVID-19 lockdown, organized, sometimes armed, gangs moved into its crumbling stations to steal the valuable copper from the lines. Now, more than two months after that lockdown ended, the commuter rail system, relied on by millions of commuters, is barely operational." Private security firm Despite this most recent incident, cable theft is not a new phenomenon to sweep South Africa Despite this most recent incident, cable theft is not a new phenomenon to sweep South Africa. In 2001, SABC TV broadcast a story following two members of a private security firm working for Telkom, a major telecoms provider. In the segment, the two guards, working in Amanzimtoti on the south coast of KwaZulu-Natal, head out to investigate a nearby alarm that has been triggered. They reach a telecoms cabinet and discover that it has been compromised, with the copper cable cut and telephone handsets strewn across the ground. In the dark, they continue to search the area when one of the guards discovers the problem: 500 metres of copper wire has been ripped out. In their haste, the thieves have dropped their loot and fled. Widespread cable theft Had they managed to get away, they would have melted the cable to remove the plastic insulation and sold the copper to a local scrap dealer for around 900 Rand, about $50 US dollars. For the company whose infrastructure has been compromised, it may cost ten times that amount to replace and repair the critical infrastructure. The disappointing takeaway from this story is that two decades on from this incident the country still faces widespread cable theft, whether it's copper cables from mines, pipelines, railways, telecoms or electrical utilities. In fact, the South African Chamber of Commerce and Industry estimates that cable theft costs the economy between R5–7 billion a year. The answer to the problem must go further than the existing measures used by companies. Detect power failure Most businesses already invest in CCTV, fences, barriers and even patrol guards, but this is not enough. Take the mining sector, for example. These sites can be vast, spanning dozens of kilometres - it's simply not cost effective to install enough fences or employ enough guards or camera operators. As monitoring technology gets better, the company has seen site managers increasingly use cable alarms in recent years that detect when a power failure occurs. The idea is that, if one can detect a power failure, they can detect whether the cable has been cut The idea is that, if one can detect a power failure, they can detect whether the cable has been cut. The problem is though: how does one distinguish the difference between a situation where a cable has been cut intentionally and a genuine power outage? Power outages in South Africa are an ongoing problem, with the country contending with an energy deficit since late 2005, leading to around 6,000 MW of power cuts in 2019. Remote terminal units Eskom Holdings SOC Ltd., the company that generates around 95 per cent of South Africa's power has already warned of further blackouts as the company works to carry out repairs to its power plants. According to a statement on the company's website, "Eskom spends in the region of R2 billion a year replacing stolen copper cables." The result is that criminals take advantage of the gaps in power to steal cable, timing their robberies to coincide with the published load shedding schedules. The basic alarms used to detect power outage won't recognize the theft because they register a false-positive during a power cut. By the time the power comes back on, the deed has been done and the criminals have gotten away with the cable. The good news is that recent breakthroughs in cable monitoring technology are helping tackle just this problem. New alarms on the market now combine sophisticated GSM-based monitoring systems that use battery powered remote terminal units. Legitimate supply chain Unlike the basic alarms that look for the presence or absence of power, these new systems monitor whether the cable circuit is in an open or closed state. In the event of a power outage, the unit continues to run on battery power and can detect if a cable has been cut, sending a priority SMS alert to the site manager immediately, giving them a fighting chance to prevent a robbery in progress. Beyond the opportunistic theft carried out by petty criminals, the theft of copper cables forms a wider problem Beyond the opportunistic theft carried out by petty criminals, the theft of copper cables forms a wider problem across the supply chain in South Africa. In recent years, the combination of unscrupulous scrap dealers, the alleged involvement of large scrap processing companies and lax penalties meant that much of the stolen copper ended up back in the legitimate supply chain. However, recent changes in the law have sought to take a tougher stance on copper theft. Alarm monitoring technology According to the Western Cape Government, "The Criminal Matters Amendment Act, regulates bail and imposes minimum offences for essential infrastructure-related offences." The act, which came into effect in 2018, recommends sentencing for cable theft, with the minimum sentence for first-time offenders being three years and for those who are involved in instigating or causing damage to infrastructure, the maximum sentence is thirty years. It seems to be working too. In January 2021, the South African reported that a Johannesburg man was sentenced to eight years behind bars for cable theft in Turffontein. While the longer-term outlook is a positive one for industry, the best advice for businesses seeking to alleviate the problem of cable theft in the immediate future is to invest in the latest cable-theft alarm monitoring technology to tackle the problem and make life difficult for criminals.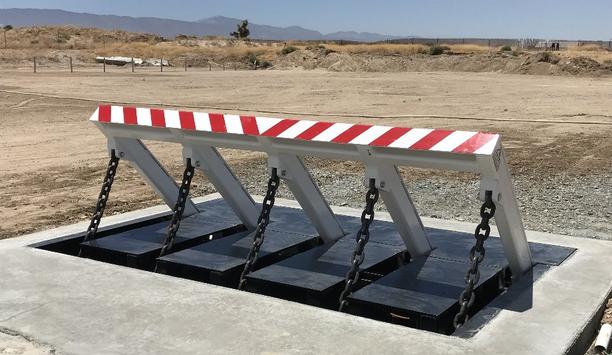 Delta's New Open Frame Vehicle Barrier
The DSC550 was tested to the new ASTM F2656-20 standard which measures the penetration level from the foremost edge of the barrier versus the back-side of the barrier like the previous standard. This can provide a difference of (1.52 m.) and makes the negative penetration level even more impressive. Design and features The DSC550 Open Frame barrier features a shallow foundation of only 24 inches (61 cm). The open-frame design additionally provides a unique counter-balance design with no springs that need extra maintenance. The DSC550 alleviates the concerns of interference with buried pipes, power lines, and fiber optic communication lines in urban applications. The shallow foundation also reduces installation complexity, time, materials, and corresponding costs. The DSC550 is perfect for high water table locations and areas with corrosive soils. Installation The barrier was fully operational after the force of the M50 impact. The fact that no-assist devices are used to operate this electro-mechanical barrier is something totally new to the industry. In addition, the fact that little rebar is needed in the very small foundation is a win for integrators trying to earn a solid margin while installing the DSC550 and a win for the end-user with little disruption during installation. Emergency fast operation The new DSC550 provides an emergency fast operation of 1.5 seconds for electro-mechanical and 0.75 seconds for hydraulic operations. This allows a guard to quickly react to a perceived threat with the peace of mind knowing the barrier will deploy in a rapid manner under the most demanding scenarios. The DSC550 also provides intuitive touchscreen controls with data-logging and custom programming.
Planning Ahead For The Threat Of Vehicle Attacks When Crowds Return
A result of the COVID-19 pandemic has been fewer crowds gathering for outdoor events. However, sooner or later, crowded events will surge, as will the danger of injury or death from vehicle attacks. The threats of vehicular violence are still present even though collisions have become less frequent and traffic, in general, is at a significant low. Preparing for such instances remains a high priority, and institutions are seeking to take a preemptive stance to prevent major incidents before they happen. Vehicle security barriers Even amid the pandemic, manufacturers of vehicle barriers have not seen a major impact on their sales. "Half of the battle against aggressors perpetrating a vehicle attack is pre-planning," says Greg Hamm, Vice President of Sales and Marketing, Delta Scientific. He says Delta is fortunate to have long-standing trust relationships with many agencies, built over the last 46 years. "We're happy to see that demand for vehicle security barriers has not changed much – customers are preparing for the future when crowds will be present again, and probably larger than ever," adds Stuart Glen, National Sales Manager of Jackson's Fencing. "Lots of councils are using the downtime to install or upgrade security around town and city centers, which is promising." Physical structures such as bollards, barriers, and barricades can stop a vehicle from entering a high-foot-traffic area. Temporary venues can deploy portable barriers. "We're happy to see that demand for vehicle security barriers has not changed much" Fully automated system The first consideration is the level of security required for a particular location. A parking garage for a foreign embassy or federal courthouse will require far more serious security measures than a parking lot for a mall. Other primary factors to consider include the frequency of vehicles moving in and out and whether there will be vehicle inspections performed or a fully automated system at the entrance. "A key challenge when protecting people from vehicle attacks is trying to ensure that the public are kept safe, but do not feel worried or overly aware of any risks," says Glen. "People should feel protected and be able to move freely. Discreet measures such as bollards are ideal as they don't restrict pedestrian flow but are very effective in the case of a hostile vehicle attack." Sparking future assaults The use of vehicles as tools of destruction has become one of the top concerns for security specialists Events and sports venues need increased protection as they are likely targets due to the high numbers of crowds. Places of worship are sadly another target that should be given extra protection, says Glen. The use of vehicles as tools of destruction has become one of the top concerns for security specialists. This tactic has grown popular regardless of ideology and is especially alarming when coupled with cars' accessibility. In many places, individuals only need a valid driver's license to rent a truck. News of a particular attack encourages or inspires other individuals to perpetuate the same form of violence. Unfortunately, this creates a feedback loop as more reports emerge following these tragedies, potentially sparking future assaults. Straightforward security solutions In the case of vehicle-ramming attacks, there are straightforward security solutions to protect patrons. Delta Scientific offers over 100 product designs, emphasizing barriers that stop and destroy attacking vehicles. Delta's barriers carry crash ratings from PU50 up to K54 and include sophisticated control systems that provide custom optimization. Control systems feature the latest, most advanced protection technology. Early warning systems enable active security measures built into Delta products plus alert features to on-site security personnel. Delta Scientific's High Security Protection and Barricade Systems are used internationally by governments, armed forces, federal agencies, private corporations, and other industries. Jackson's Fencing's range of solutions includes fencing, bollards, road blockers, and gates. They have been tested to PAS 68 standards and can stop a 7.5-ton vehicle traveling at 50mph (80km/h). The products come with a 25-year guarantee. Attractive timber appearance They offer crash ratings up to M50 and include both automated barriers and passive bollards In addition, their unique Linebacker PNR system is a cable crash fence, encased within a timber post and rail fence, offering a completely discreet yet highly effective vehicle security barrier with an attractive timber appearance. Facilities that require day-to-day employee and civilian access need permanent solutions installed to thwart daily terror threats, says Hamm of Delta Scientific. Solutions include wedge barriers, bollards, beams, and sliding gates with high duty cycles and excellent reliability coupled with appropriate crash ratings. Local fairs and festivals, parades, conventions, sports, and vaccination sites utilize portable barriers that can be towed into place and set up within 30 minutes. They offer crash ratings up to M50 and include both automated barriers and passive bollards. They can be plugged into a local 120v source and provide a portable solution that allows vehicle throughput by pushing a button. Vehicle-borne attacks Both temporary and permanent barriers are extremely effective, says Glen of Jackson's Fencing. Temporary barriers can be deployed rapidly and removed when a threat has passed (for example, an event such as the London marathon, where large crowds gather), while permanent measures are used for sites that will always be a high-risk target. Glen says temporary barriers also generally have a more dominating appearance and wider footprint. Permanent measures are used for sites that will always be a high-risk target. Temporary barriers can be used immediately after a risk assessment highlights vehicle-borne attacks as a threat to a site before permanent measures are installed. They can help to identify the ideal positioning of permanent barriers – often it's a case of trial and error before finding a solution that works well for one's particular needs. The United States Department of Homeland Security (DHS) has provided certification according to the Support Anti-terrorism by Fostering Effective Technology Act (SAFETY Act) of 2002. Access control products This certification minimizes insurance risks for organizations that deploy authorized Delta vehicle access control products to protect against terrorists and errant drivers. All products certified are covered retroactively back to 1984 and are now authorized to carry the SAFETY Act Designated mark. By minimizing insurance risks to deploying authorized Delta vehicle access systems, this certification lets customers feel comfortable knowing that they have the full faith and backing of the Department of Homeland Security. A common planning deficiency occurs when designers choose non-certified barriers or barricades A common planning deficiency occurs when designers choose non-certified barriers or barricades. Certified equipment has been tested and proven to work under extreme conditions, thus giving planners the confidence they rely on. No area is more critical to the vehicle barrier selection process than testing. Without adequate testing, there is no assurance that the barrier will resist the threat. Independent testing company Testing is normally done by an independent testing company or government agency, such as the Department of State (DOS) and ASTM. Comprehensive reports of test results are issued and are available from the testing agency or manufacturer. A common misconception among the general public is that the barriers are 'ugly,' but this often comes from the appearance of temporary barriers that are installed for testing purposes before deciding on permanent measures. Temporary barriers often have a large footprint because they have no foundations and can be quite obtrusive. There are actually many discreet and attractive permanent solutions such as road blockers and stainless steel rising bollards, which allow flexible control over entry and security, and can be rapidly activated.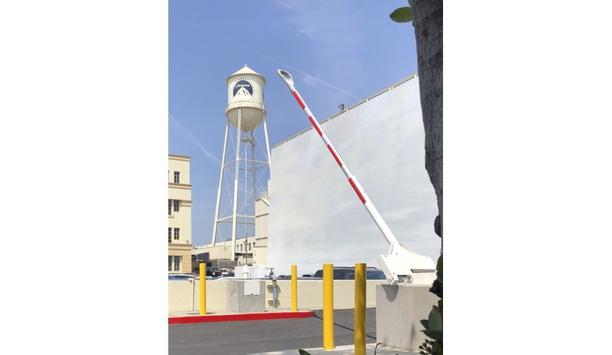 Delta Scientific Achieves The Milestone Of Completing Ten Thousand Job Contracts
Delta Scientific, the manufacturer of counter-terrorist vehicle control systems used in the United States and internationally, announces that they have reached a milestone in achieving job number 10,000. That translates to over 9,800 wedge barricades, 1,100 gates, 5,300 beam barriers, 23,000 bollards and thousands of traffic spikes and gate arms. The first order was entered into the system in 1974 for what is now the Sabre Tooth Traffic Control with Tire Spikes that enforces 'One Way' traffic flow for parking facilities or other single direction vehicle lanes. Best possible product solutions Delta has been fortunate to be on the receiving end of several large contracts throughout their history. In August of 1998, Delta Scientific announced an $8 million order to produce barrier systems for United States embassies around the world. In June of 2004, it received a $25 million order from the U.S. Air Force and, in August of 2010, garnered a $19 million order to supply counter-terrorist vehicle barricades for the Forward Operating bases in Afghanistan. From our first days, it has always been the goal of Delta Scientific to help supply our clients" "From our first days, it has always been the goal of Delta Scientific to help supply our clients with the best possible product solutions that meet their vehicle access control application needs," affirms David Dickinson, president of Delta Scientific. "For instance, if one of our products doesn't match the exacting security needs of the client, we will create a new product that does and produce it on budget and on time. We will then add it to our inventory of available products for all." Perimeter security applications As a result, Delta Scientific Corporation has become the pioneer manufacturer of vehicle access control equipment with over 260,000 square feet of production facilities. Recognized as the industry innovator, with a bounty of patents, more than 40,000 Delta systems protect people and property in over 130 countries around the globe. Delta Scientific has now proudly conducted 65 live full-scale crash tests. "Delta Scientific is the de-facto solution for perimeter security applications. We are the trusted brand in the industry," states Greg Hamm, vice president of sales and marketing. "With spare parts stocked and ready to ship daily, you can be assured that your Delta systems will always be operational. Delta's technicians are available for installation and maintenance services as well as email and phone consultation. Product reliability, customer service and innovation are the standards that set Delta apart from the competition."
Related white papers
Automatic Vehicle Identification: State Of The Industry 2020
RFID and Smartphone Readers in Physical Access Control
3 Reasons To Migrate To A New Access Control System