Ingersoll Rand Access control systems & kits
(1)
Browse Access control systems & kits
Access control system products updated recently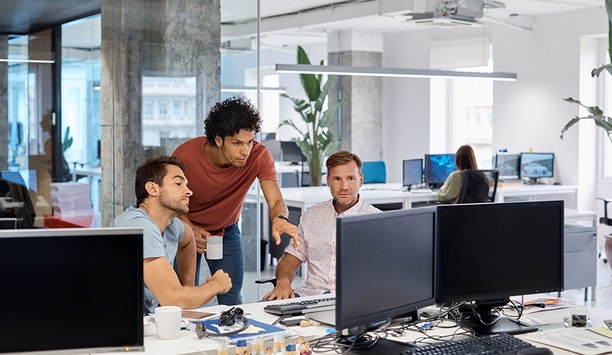 Demand Increases For Specialist IT Skills Among Security System Integrators
How can security system integrators not just survive but thrive in today's IT-led market? The key seems to be in training. As increasingly more clients look to integrate access control with IT environments, they want integrators with the specialist skills to achieve this. For integrators that don't invest in training, the risk is being left behind. Because many security system integrators aren't providing specialist IT support, manufacturers are now offering services to make implementations and integrations easier. This isn't a scalable or desirable option for many manufacturers though, they don't want to become integrators. The result? Manufacturers will be pushed into developing products that can be integrated with IT networks off the shelf. And this isn't necessarily the best option for end user, manufacturer or integrator. With a growing number of cloud-based security solutions, integrators also face the threat of clients opting for installation-only services. How security system integrators can survive and thrive today It's not all doom and gloom for security system integrators though. To avoid becoming redundant, or being downgraded to simple access control installers, there's lots you can do to strengthen your position. Listen carefully Many integrators are reluctant to do this, but it's a great way to demonstrate the depth of your experience One of the first ways you can distinguish yourself from your competitors is by really listening to what your clients want and need. You can then translate this into a security or access control application tailored carefully to them. Many integrators are reluctant to do this, but it's a great way to demonstrate the depth of your experience and product knowledge. It's far superior to carrying out a standard implementation, which can leave clients feeling they've not been listened to or given good value. Up your IT knowledge TCP/IP has become the standard for communication between devices and central server applications in access control and security in general. So every technician now needs to know how to connect IP devices to networks and configure them in the central application. This is only the tip of the iceberg though, there's so much more that integrators now need to be proficient in when it comes to IT. From understanding a client's WAN, LAN and VPN networks to back-up systems, encryption technologies, key management and transparent communication. It's also important to know how to integrate applications at server level, whether you're integrating two or more security systems or a HR database. Most integrators have begun to invest in one or two IT experts, but this usually isn't enough to meet clients' needs. To really stay ahead, it's crucial to invest more heavily in IT training and expertise. Choose your portfolio carefully When considering your portfolio, ensure you check the background of each product's manufacturer Ideally, your portfolio should be small but rich, which is more difficult than it sounds. Choosing products that will scale easily is complex, and you need to consider the potential for increased functionality or connectivity as well as scalability. When considering your portfolio, make sure you check the background and outlook of each product's manufacturer. You don't want to select items that are likely to be discontinued in the near future, which can often happen after a manufacturer is acquired, for example. Get in the cloud In the security market, the mid and low segments are already shifting to cloud-based solutions that need neither integration nor IT skills. This leaves you with opportunities for just installation and maintenance services, where profit opportunities are reduced. An alternative is to begin selling cloud-based security services yourself to help you attract and retain clients for the long-term. Give clients added commercial value As competition increases and budgets shrink, offering added value, to new and existing clients, is a vital way to differentiate your business. This will help you to not just defend against competitors but to grow your business and increase your profitability. Configuring access control reports for clients is just one example. It's relatively straightforward to do but provides really valuable insight into visitor flow. This can then enable them to, for example, staff reception adequately and provide sufficient catering, which all improves the experience for visitors and employees. Providing this kind of consultative service, instantly pushes you up the value chain. Stay agile and well informed To survive and grow as a security system integrator today, the upshot is that it's crucial to keep pace with the market's ever-changing trends, technology and client needs. And, to make sure you're ready to adapt and give clients the services they want, it's vital to give your people the in-depth training they need.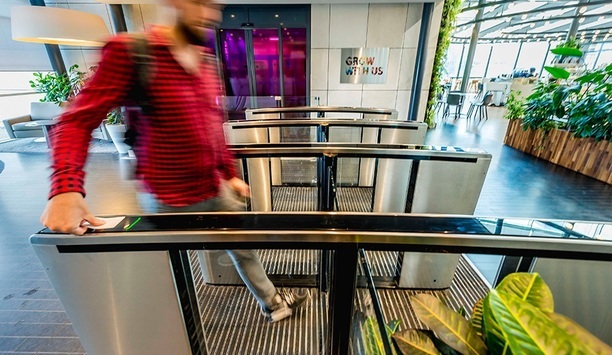 Blending Physical Security With Convenience Is No Simple Task
Back in the 1960s a lead engineer working in conjunction with the United States Navy for Lockheed's Skunk Works team coined the acronym KISS, which translated to the design principle 'keep it simple stupid'. The KISS principle embraces the concept of simplicity, stating that most systems work best if they are kept simple rather than geared up to be more complicated. When it comes to physical security systems, this concept can also play a key element in its overall success. Secure work environments For years the tug of war in the security industry has pitted the need for a secure environment against the desire for technology that is convenient for users. However, finding a happy medium between the two has often seemed elusive. I believe you can design and have operational convenience at the same time as achieving high security" Jeff Spivey, a security consultant and the CEO of Security Risk Management, has this to say about it, "If there is an understanding of the security-related risks and their separate and/or collective impact on the organization's bottom line business goals, a resolution can be reached." Jeff also does not think that convenience and high security have to be opposing each other. He says, "I believe you can design and have operational convenience at the same time as achieving high security." Importance of secure access control The premise is that for organizations and spaces to be truly secure, they must be difficult to access. So, by its very nature, access control is designed to be restrictive, allowing only authorized staff and visitors to access a facility or other secured areas inside. This immediately puts convenience at odds with security. Most people will tolerate the restrictive nature of a controlled entrance using badge, card or biometric because they understand the need for security. When that technology gets in the way of staff traversing freely throughout the facility during the course of a business day, or hindering potential visitors or vendors from a positive experience entering the building, they become less tolerant, which often leads to negative feedback to the security staff. Enhancing corporate security Security consultants like Spivey and security directors all stress that understanding the threats and risk levels of an organization will most likely dictate its physical security infrastructure and approach. All the technology in the world is useless if it is not embraced by those who are expected to use it and it doesn't fit the culture of the organization. Once employees and customers are educated about what security really is, they understand that they're not losing convenience, they're gaining freedom to move safely from point A to point B. Converged data and information shape new access options Migration of physical access control systems to a more network-centric platform is a game-changer for security technologies The migration of physical access control systems to a more network-centric platform has been a game-changer for emerging security technology options. The expansion of the Internet of Things (IoT), Near-Field Communication devices powered by Bluetooth technology, and the explosion of converged information systems and identity management tools that are now driving access control are making it easier than ever before for employees and visitors to apply for clearance, permissions and credentials. Wireless and proximity readers Advancements in high-performance wireless and proximity readers have enhanced the user's access experience when presenting credentials at an entry and expediting movement throughout a facility. A user is now able to access a secured office from street-level without ever touching a key or card. Using a Bluetooth-enabled smartphone or triggering a facial recognition technology, they enter the building through a security revolving door or turnstile. A total building automation approach adds extra convenience, as well as seamless security, when access technology is integrated into other systems like elevator controls. A total building automation approach adds extra convenience and seamless security How to Meet Security Concerns at the Entry While security managers are charged with providing their facilities the maximum level of security possible, there is always the human element to consider. But does the effort to make people comfortable with their security system ecosystem come at a cost? Does all this convenience and the drive to deliver a positive security experience reduce an organization's overall levels of security? And if so, how can we continue to deliver the same positive experience including speed of entry – while improving risk mitigation and threat prevention? Door entrances, barriers Users can slip through the door or turnstile barriers while they are still open after a credentialed individual has gone through Let's examine some of the various types of entrances being used at most facilities and the security properties of each. With some entrance types, there is the possibility for security to fall short of its intended goals in a way that can't be addressed by access control technology alone. In particular, with many types of doors and barriers, tailgating is possible: users can slip through the door or turnstile barriers while they are still open after a credentialed individual has gone through. To address this, many organizations hire security officers to supervise the entry. While this can help to reduce tailgating, it has been demonstrated that officers are not immune to social engineering and can often be "talked into" letting an unauthorized person into a facility. Deploying video cameras, sensors Some organizations have deployed video surveillance cameras or sensors to help identify tailgaters after the fact or a door left open for longer than rules allow. This approach is not uncommon where facilities have attempted to optimize throughput and maintain a positive experience for staff and visitors. Security staff monitoring the video feeds can alert management so that action can be taken – but this is at best a reactive solution. It does not keep the unauthorized persons from entering, and so is not a totally secure solution. Optical turnstiles, speedgates Security staff should carefully evaluate its facility's needs and consider the technology that is built into the door itself Security staff should carefully evaluate its facility's needs and consider the technology that is built into the door itself. Not all security entrances work the same way. And, there will always be a balance between security and convenience – the more secure the entry, the less convenient it is for your personnel and visitors to enter your facility. For example, it takes more time to provide 2-factor authentication and enter through a mantrap portal than to provide only one credential and enter through an optical turnstile or speedgate. Perimeter protection So, it is an important first step to determine what is right at every entrance point within and around the perimeter. Remember that convenience does not equate to throughput. Convenience is the ease and speed of entry experienced by each individual crossing that threshold, while throughput relates to the speed at which many individuals can gain access to the facility. A more convenient entry makes a better first impression on visitors and is good for overall employee morale. Throughput is more functional; employees need to get logged in to begin their workday (and often to clock in to get paid), and they quickly become frustrated and dissatisfied when waiting in a long line to enter or exit the premises. Considering form and function when designing a security entrance can ensure that those requiring both high-security and convenience are appeased.
Home Monitoring At The Edge: Advanced Security In The Hands Of Consumers
Imagine a home surveillance camera monitoring an elderly parent and anticipating potential concerns while respecting their privacy. Imagine another camera predicting a home burglary based on suspicious behaviors, allowing time to notify the homeowner who can in turn notify the police before the event occurs—or an entire network of cameras working together to keep an eye on neighborhood safety. Artificial Intelligence vision chips A new gen of AI vision chips are pushing advanced capabilities such as behavior analysis and higher-level security There's a new generation of artificial intelligence (AI) vision chips that are pushing advanced capabilities such as behavior analysis and higher-level security to the edge (directly on devices) for a customizable user experience—one that rivals the abilities of the consumer electronics devices we use every day. Once considered nothing more than "the eyes" of a security system, home monitoring cameras of 2020 will leverage AI-vision processors for high-performance computer vision at low power consumption and affordable cost—at the edge—for greater privacy and ease of use as well as to enable behavior analysis for predictive and preemptive monitoring. Advanced home monitoring cameras With this shift, camera makers and home monitoring service providers alike will be able to develop new edge-based use cases for home monitoring and enable consumers to customize devices to meet their individual needs. The result will be increased user engagement with home monitoring devices—mirroring that of cellphones and smart watches and creating an overlap between the home monitoring and consumer electronics markets. A quick step back reminds us that accomplishing these goals would have been cost prohibitive just a couple of years ago. Face recognition, behavior analysis, intelligent analytics, and decision-making at this level were extremely expensive to perform in the cloud. Additionally, the lag time associated with sending data to faraway servers for decoding and then processing made it impossible to achieve real-time results. Cloud-based home security devices The constraints of cloud processing certainly have not held the industry back, however. Home monitoring, a market just seven years young, has become a ubiquitous category of home security and home monitoring devices. Consumers can choose to install a single camera or doorbell that sends alerts to their phone, a family of devices and a monthly manufacturer's plan, or a high-end professional monitoring solution. While the majority of these devices do indeed rely on the cloud for processing, camera makers have been pushing for edge-based processing since around 2016. For them, the benefit has always been clear: the opportunity to perform intelligent analytics processing in real-time on the device. But until now, the balance between computer vision performance and power consumption was lacking and camera companies weren't able to make the leap. So instead, they have focused on improving designs and the cloud-centric model has prevailed. Hybrid security systems Even with improvements, false alerts result in unnecessary notifications and video recording Even with improvements, false alerts (like tree branches swaying in the wind or cats walking past a front door) result in unnecessary notifications and video recording— cameras remain active which, in the case of battery powered cameras, means using up valuable battery life. Hybrid models do exist. Typically, they provide rudimentary motion detection on the camera itself and then send video to the cloud for decoding and analysis to suppress false alerts. Hybrids provide higher-level results for things like people and cars, but their approach comes at a cost for both the consumer and the manufacturer. Advanced cloud analytics Advanced cloud analytics are more expensive than newly possible edge-based alternatives, and consumers have to pay for subscriptions. In addition, because of processing delays and other issues, things like rain or lighting changes (or even bugs on the camera) can still trigger unnecessary alerts. And the more alerts a user receives, the more they tend to ignore them—there are simply too many. In fact, it is estimated that users only pay attention to 5% of their notifications. This means that when a package is stolen or a car is burglarized, users often miss the real-time notification—only to find out about the incident after the fact. All of this will soon change with AI-based behavior analysis, predictive security, and real-time meaningful alerts. Predictive monitoring while safeguarding user privacy These days, consumers are putting more emphasis on privacy and have legitimate concerns about being recorded while in their homes. Soon, with AI advancements at the chip level, families will be able to select user apps that provide monitoring without the need to stream video to a company server, or they'll have access to apps that record activity but obscure faces. Devices will have the ability to only send alerts according to specific criteria. If, for example, an elderly parent being monitored seems particularly unsteady one day or seems especially inactive, an application could alert the responsible family member and suggest that they check in. By analyzing the elderly parent's behavior, the application could also predict a potential fall and trigger an audio alert for the person and also the family. AI-based behavior analysis Ability to analyze massive amounts of data locally and identify trends is a key advantage of AI at the edge The ability to analyze massive amounts of data locally and identify trends or perform searches is a key advantage of AI at the edge, for both individuals and neighborhoods. For example, an individual might be curious as to what animal is wreaking havoc in their backyard every night. In this case, they could download a "small animal detector" app to their camera which would trigger an alert when a critter enters their yard. The animal could be scared off via an alarm and—armed with video proof—animal control would have useful data for setting a trap. Edge cameras A newly emerging category of "neighborhood watch" applications is already connecting neighbors for significantly improved monitoring and safety. As edge cameras become more commonplace, this category will become increasingly effective. The idea is that if, for example, one neighbor captures a package thief, and then the entire network of neighbors will receive a notification and a synopsis video showing the theft. Or if, say, there is a rash of car break-ins and one neighbor captures video of a red sedan casing their home around the time of a recent incident, an AI vision-based camera could be queried for helpful information: Residential monitoring and security The camera could be asked for a summary of the dates and times that it has recorded that particular red car. A case could be made if incident times match those of the vehicle's recent appearances in the neighborhood. Even better, if that particular red car was to reappear and seems (by AI behavior analysis) to be suspicious, alerts could be sent proactively to networked residents and police could be notified immediately. Home monitoring in 2020 will bring positive change for users when it comes to monitoring and security, but it will also bring some fun. Consumers will, for example, be able to download apps that do things like monitor pet activity. They might query their device for a summary of their pet's "unusual activity" and then use those clips to create cute, shareable videos. Who doesn't love a video of a dog dragging a toilet paper roll around the house? AI at the Edge for home access control Home access control via biometrics is one of many new edge-based use cases that will bring convenience to home monitoring Home access control via biometrics is one of many new edge-based use cases that will bring convenience to home monitoring, and it's an application that is expected to take off soon. With smart biometrics, cameras will be able to recognize residents and then unlock their smart front door locks automatically if desired, eliminating the need for keys. And if, for example, an unauthorized person tries to trick the system by presenting a photograph of a registered family member's face, the camera could use "3D liveness detection" to spot the fake and deny access. With these and other advances, professional monitoring service providers will have the opportunity to bring a new generation of access control panels to market. Leveraging computer vision and deep neural networks Ultimately, what camera makers strive for is customer engagement and customer loyalty. These new use cases—thanks to AI at the edge—will make home monitoring devices more useful and more engaging to consumers. Leveraging computer vision and deep neural networks, new cameras will be able to filter out and block false alerts, predict incidents, and send real-time notifications only when there is something that the consumer is truly interested in seeing. AI and computer vision at the edge will enable a new generation of cameras that provide not only a higher level of security but that will fundamentally change the way consumers rely on and interact with their home monitoring devices.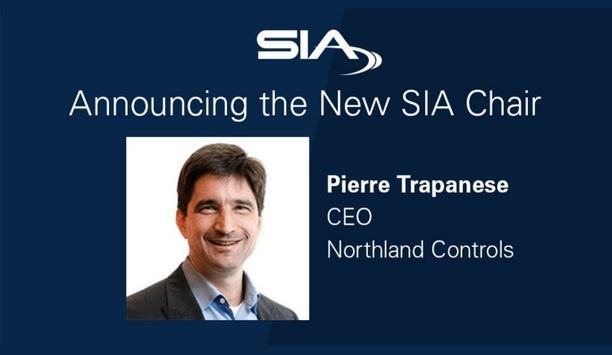 SIA Announces Appointment Of New Chairman And 2020 Executive Committee, Along With Five New Board Members
The Security Industry Association (SIA) welcomed a new chairman, announced its 2020 executive committee and welcomed five new members to the SIA Board of Directors at The Advance, SIA's annual membership meeting, held virtually on Tuesday, March 17, 2020. SIA's The Advance SIA ratified the selection of Pierre Trapanese, CEO of Northland Controls, as SIA's chairman of the board. Trapanese has 33 years of international project and financial management experience in the security industry. He has been the sole owner of Northland Controls since 2005 and has transformed it into a global service provider with 250 Northlanders spread across offices in 5 countries. During The Advance, SIA also announced the addition of five new voting members to the SIA Board of Directors to serve terms from 2020 to 2022: Jonathan Aguila, director – systems and technology, Facebook – Global Security Stacy Deveraux, president, Electromechanical Solutions Group, ASSA ABLOY Opening Solutions Mike Mathes, executive vice president, Convergint Technologies Erica McBride-Rapp, logistics manager, Allegion Tim Palmquist, vice president, Americas, Milestone Systems Following the ratification, the SIA Executive Committee for 2020 includes: Chairman: Pierre Trapanese, CEO, Northland Controls Director of Technology: Kim Loy, Vandebilt Treasurer: Scott Dunn, director, business development, Axis Communications Secretary: Lynn de Séve, president, GSA Schedules Inc. Immediate Past Chairman: Scott Schafer, principal, SMS Advisors New additions to SIA Board I am thankful to SIA for welcoming me as SIA chairman and entrusting me with the responsibilities of this role" Additionally, three existing SIA board members – Janet Fenner, chief marketing officer at Intelligent Security Systems; John E. Mack III, executive vice president, co-head of investment banking and head of mergers and acquisitions at Imperial Capital; and Tom Nakatani, vice president of customer monitoring technology and product development at ADT – renewed their involvement in the SIA Board of Directors for an additional term. "I am thankful to SIA for welcoming me as SIA chairman and entrusting me with the responsibilities of this role," said Trapanese. "We congratulate the new and returning members to the SIA Board of Directors and the SIA Executive Committee – this is a remarkable group of security leaders poised to guide the association and industry forward." SIA Board of Directors The SIA Board of Directors is comprised of industry professionals representing a broad spectrum of interests in the security industry. The full list of current board members can be found here. During The Advance, in addition to announcing the new board chairman, new and returning board members and executive committee, SIA shared market intelligence for the year ahead and presented its annual membership awards – the SIA Chairman's Award, Sandy Jones Volunteer of the Year Award, Committee Chair of the Year Award and Member of the Year Award.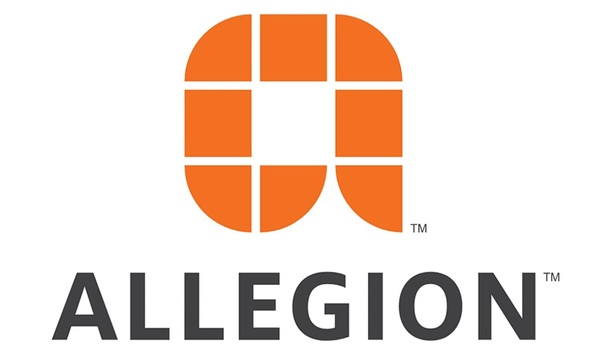 Allegion US Unveils Schlage ALX Series As A First In Modular Design For Cylindrical Locks
Allegion US, global provider of security products and solutions, has announced the launch of the Schlage ALX Series – a first in modular design for cylindrical locks. ALX Series cylindrical, grade 2 locks The ALX Series cylindrical, grade 2 lock is an evolution of the earlier AL Series, which was based on Walter Schlage's first commercially sold lock, the A button lock. This first cylindrical design lock was so innovative in its time that it changed the industry, and so enduring a design that it is still offered in the market. In conjunction with the launch, Schlage, the Allegion brand is home to the ALX Series In conjunction with the launch, Schlage, the Allegion brand is home to the ALX Series and known for quality, innovative door hardware, is celebrating the year of its 100th anniversary, a testament to its ability to remain a pioneer in the ever-changing security landscape by crafting reliable, durable, advanced and beautifully styled door hardware while striving to be the partner of choice for its customers. Schlage locks series "For 100 years, Schlage has provided advanced security solutions for homes and businesses, growing from a small start-up to a global brand," said Brad Sweet, commercial marketing leader for Allegion. "From the first A Series push-button lock pioneered by Walter Schlage in 1920 to the Schlage ALX Series today, our passion for mechanical door hardware is rooted in security and steeped in innovation." Born from a modular design, the Schlage ALX Series creates new and innovative ways to order, configure and utilize a grade 2 lock. "X Factor" features translate to many benefits, ultimately exceeding expectations for wholesale, locksmiths, architects and end users alike: Flexible buying options – purchase configured or as separate chassis, function and lever kits Function flexibility – patent pending modular chassis design lets you create the lock you need on site and change functions in the future as rooms are repurposed Maximum utility – one-chassis-fits-all function kit options and cores to minimize inventory Extreme installation simplicity – no loose parts and little or no need to adjust for door thickness Expansive lever offering – 10 designs and a full range of key system support, including all Schlage as well as five competitive cylinder formats Extra functionality – field-reversible Vandlgard to non-Vandlgard lever engagement Exceptional durability – premium features like grade 1 compression springs and a stainless steel latchbolt EXtended life – the deep-drawn spindle has five points of lever engagement to help minimize droop or wobble Schlage series "Thoughtful design is evident in the ALX Series. We see the modularity, durability and security features as building on the best of Schlage innovation. We're excited about this lock and committed to offering every possible configuration," noted Reyn Parsons, Vendor Relations for Security Lock Distributors, a nationwide Master Wholesale Distributor of Schlage Locks.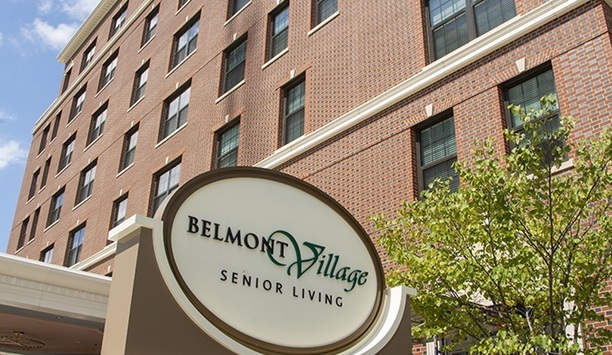 Belmont Village Senior Living Building Installs AccessNsite Integrated Access Control System With Allegion's Schlage NDE Wireless Locks
It used to be that when senior Chicagoans could no longer age in place at home, or when they were ready to live in a more social environment, they had to look for options in the suburbs. Today, the majority of Chicago's high-end senior living communities are in or near Lincoln Park, a picturesque neighborhood, just one mile from downtown Chicago, with manicured gardens and an expansive lakefront green space with sweeping city views. This quaint neighborhood is also home to one of the country's oldest free zoos and a host of amazing restaurants. Belmont Village Senior Living Belmont Village offers assisted living and memory care, so that as the residents' needs change, the care can too In 2017, Harrison Street Real Estate Capital bought a building on the former Children's Memorial Hospital campus (the Nellie Black Building). Harrison Street and Belmont Village Senior Living partnered to tear down the seven-story structure and replace it with a similar brick building, also standing seven stories. Houston, TX based Belmont Village Senior Living is a developer, owner, and operator of 29 properties in seven states. As seniors make the decision to move out of their home and into a community, full continuum of care is an important factor to consider. Belmont Village offers assisted living and memory care, so that as the residents' needs change, the care can too. 24/7 on-site staff and security The mid-rise building was built to closely resemble the Nellie Black Building with a similar architectural style. Residents don't want for much in this community, as they have everything they need at their fingertips. The long list of amenities includes elegantly designed common areas for gatherings, a technology center to help stay connected, a professionally managed fitness center with on-site therapy services, a licensed nurse and well-trained staff on-site 24/7, award-winning memory enrichment programs, a full social activity calendar, and a full-service salon. The dining is served restaurant-style with chef-prepared meals and a concierge is on staff to schedule complimentary transportation for personal excursions or appointments. Amenities like these used to be considered over-the-top, but today's seniors are coming to expect this kind of daily living. The building has no similarities to a retirement home, but rather looks like a luxury condominium. The residents are city-savvy and happy to be near downtown Chicago. Schlage NDE wireless locks The Schlage NDE wireless locks are activated by a fob that each resident is given W.E. O'Neil Construction provided general contracting services for this project. They partnered with American Direct to provide 300 pre-hung doors, 210 bifold doors in residential units, 4 exterior stile and rail doors, 325 hollow metal doors, 90 hollow metal frames, and 215 knock down frames. Locks included Schlage NDE80 wireless intelligent locks for resident entry and common area openings and wall-mounted Mercury readers for the entire exterior area, elevator, and stairwell locks. The Schlage NDE wireless locks are activated by a fob that each resident is given. That fob is unique to the resident's apartment entry. These locks report back to the main system every 12 hours. If credentials in the system are edited in any way, when the lock checks in with the system every 12 hours, the lock is automatically updated with the most current information. The lock can also report important information, such as who may have requested access, what access was granted, and what access was denied. A benefit to these wireless locks is the minimal installation cost. Basically it is just a matter of mounting the lock with four AA batteries. The battery lifespan is about 1 year. Intelligent electronic locks Belmont Village had already purchased some intelligent locks for the back of house and the general contractor was going to use an electrical contractor for those locks. American Direct Division 8 salesperson, Eric Van Scoy reached out to AccessNsite Security Sales Representative, Heather Rolli for counsel on how to best integrate the pre-purchased locks for back of house and the additional locks American Direct was providing for the resident entries. The AccessNsite Allegion driver is integrated to the WiFi solution that allows communication" Heather Rolli said, "I took off my sales hat, so to speak, and put on my coaching hat to guide the general contractor and owner. I explained that Schlage NDE locks can communicate in a few different ways, one of which is through the lock's WiFi antenna that goes across the building's WiFi network. The AccessNsite Allegion driver is integrated to the WiFi solution that allows communication with back of house locks, the resident entry locks, and the Mercury panel common area readers. The original electrical contractor's solution could not do that integration. If they had continued with their original plan, they would have had to utilise a gateway for every 10 locks for a Bluetooth connection". AccessNsite integrated access control She stated that continuing on that path would have been very expensive. By using AccessNsite for all of the locks, it eliminated two different layers of physical equipment. With AccessNsite, all the locks communicate via the building's WiFi network and then information is exchanged as the locks check into the system. "This is part of the service we provide — engineering and consulting to provide the best solution/ service we can," says Rolli. Rolli was able to consult and guide the general contractor and owner. She further said, "American Direct and AccessNsite were asked to provide not only the Schlage NDE locks for resident entries and back of house, but also wall mounted Mercury readers and intercoms as well. The scope of the project became much larger once the general contractor learned how powerful AccessNsite software actually is. We were able to provide each aspect of the access control without the owner having to use multiple manufacturers. We provided an elegant solution that enabled huge cost savings to the owner on product and labor. I always look for the end user to have a simplified way to manage the facility". Integrated with AIPHONE security video intercom system Integrated parking for Belmont Village is underground because of lack of space in Lincoln Park. The loading dock is actually across the street with tunnel access. AccessNsite integrated access control with the facility's AIPHONE (security video intercom system) allowing employees to push a button to unlock the door via a video component. It is critical to know who is gaining access to entry points and AccessNsite will allow them to track that" The Concierge Desk, the Main Desk, and the Head Chef all have AIPHONE access that allows remote opening of garage and overhead doors. When there is a delivery at the loading dock, for example, the person making the delivery pushes the access control button and the Chef, located in the building at the other end of the tunnel access, can see who is at the dock and can grant access if desired. Advanced access control technology W.E. O'Neil's Project Manager, Brad Garlick stated, "We made great strides with access control on this project that will benefit Belmont Village in the long run. This was their first time to utilise this kind of access control technology and it will provide them with information they have never had before. In today's world, it is critical to know who is gaining access to entry points and AccessNsite will allow them to track that and so much more." Belmont Village is a perfect example of how American Direct and AccessNsite not only sell product alongside one another, but also effectively collaborate with each other, the general contractor, and the project owner in order to provide them with the single, most effective, cost efficient openings solution. Belmont Village opened in 2019 and has made great strides in building an impressive reputation for the classy age in place retirement community near downtown Chicago.
Related white papers
3 Reasons To Migrate To A New Access Control System
Mobile Access- What You Need To Know (Part 1)
5 Steps To Finding The Right Access Control System For You