Zebra Access control systems & kits
(8)
Browse Access control systems & kits
Access control system products updated recently
Why Visualization Platforms Are Vital For An Effective Security Operation Center (SOC)
Display solutions play a key role in SOCs in providing the screens needed for individuals and teams to visualize and share the multiple data sources needed in an SOC today. Security Operation Center (SOC) Every SOC has multiple sources and inputs, both physical and virtual, all of which provide numerous data points to operators, in order to provide the highest levels of physical and cyber security, including surveillance camera feeds, access control and alarm systems for physical security, as well as dashboards and web apps for cyber security applications. Today's advancements in technology and computing power not only have increasingly made security systems much more scalable, by adding hundreds, if not thousands, of more data points to an SOC, but the rate at which the data comes in has significantly increased as well. Accurate monitoring and surveillance This has made monitoring and surveillance much more accurate and effective, but also more challenging for operators, as they can't realistically monitor the hundreds, even thousands of cameras, dashboards, calls, etc. in a reactive manner. Lacking situational awareness is often one of the primary factors in poor decision making In order for operators in SOC's to be able to mitigate incidents in a less reactive way and take meaningful action, streamlined actionable data is needed. This is what will ensure operators in SOC truly have situational awareness. Situational awareness is a key foundation of effective decision making. In its simplest form, 'It is knowing what is going on'. Lacking situational awareness is often one of the primary factors in poor decision making and in accidents attributed to human error. Achieving 'true' situational awareness Situational awareness isn't just what has already happened, but what is likely to happen next and to achieve 'true' situational awareness, a combination of actionable data and the ability to deliver that information or data to the right people, at the right time. This is where visualization platforms (known as visual networking platforms) that provide both the situational real estate, as well as support for computer vision and AI, can help SOCs achieve true situational awareness Role of computer vision and AI technologies Proactive situational awareness is when the data coming into the SOC is analyzed in real time and then, brought forward to operators who are decision makers and key stakeholders in near real time for actionable visualization. Computer vision is a field of Artificial Intelligence that trains computers to interpret and understand digital images and videos. It is a way to automate tasks that the human visual system can also carry out, the automatic extraction, analysis and understanding of useful information from a single image or a sequence of images. There are numerous potential value adds that computer vision can provide to operation centers of different kinds. Here are some examples: Face Recognition: Face detection algorithms can be applied to filter and identify an individual. Biometric Systems: AI can be applied to biometric descriptions such as fingerprint, iris, and face matching. Surveillance: Computer vision supports IoT cameras used to monitor activities and movements of just about any kind that might be related to security and safety, whether that's on the job safety or physical security. Smart Cities: AI and computer vision can be used to improve mobility through quantitative, objective and automated management of resource use (car parks, roads, public squares, etc.) based on the analysis of CCTV data. Event Recognition: Improve the visualization and the decision-making process of human operators or existing video surveillance solutions, by integrating real-time video data analysis algorithms to understand the content of the filmed scene and to extract the relevant information from it. Monitoring: Responding to specific tasks in terms of continuous monitoring and surveillance in many different application frameworks: improved management of logistics in storage warehouses, counting of people during event gatherings, monitoring of subway stations, coastal areas, etc. Computer Vision applications When considering a Computer Vision application, it's important to ensure that the rest of the infrastructure in the Operation Center, for example the solution that drives the displays and video walls, will connect and work well with the computer vision application. The best way to do this of course is to use a software-driven approach to displaying information and data, rather than a traditional AV hardware approach, which may present incompatibilities. Software-defined and open technology solutions Software-defined and open technology solutions provide a wider support for any type of application the SOC may need Software-defined and open technology solutions provide a wider support for any type of application the SOC may need, including computer vision. In the modern world, with everything going digital, all security services and applications have become networked, and as such, they belong to IT. AV applications and services have increasingly become an integral part of an organization's IT infrastructure. Software-defined approach to AV IT teams responsible for data protection are more in favor of a software-defined approach to AV that allow virtualised, open technologies as opposed to traditional hardware-based solutions. Software's flexibility allows for more efficient refreshment cycles, expansions and upgrades. The rise of AV-over-IP technologies have enabled IT teams in SOC's to effectively integrate AV solutions into their existing stack, greatly reducing overhead costs, when it comes to technology investments, staff training, maintenance, and even physical infrastructure. AV-over-IP software platforms Moreover, with AV-over-IP, software-defined AV platforms, IT teams can more easily integrate AI and Computer Vision applications within the SOC, and have better control of the data coming in, while achieving true situational awareness. Situational awareness is all about actionable data delivered to the right people, at the right time, in order to address security incidents and challenges. Situational awareness is all about actionable data delivered to the right people Often, the people who need to know about security risks or breaches are not physically present in the operation centers, so having the data and information locked up within the four walls of the SOC does not provide true situational awareness. hyper-scalable visual platforms Instead there is a need to be able to deliver the video stream, the dashboard of the data and information to any screen anywhere, at any time — including desktops, tablets phones — for the right people to see, whether that is an executive in a different office or working from home, or security guards walking the halls or streets. New technologies are continuing to extend the reach and the benefits of security operation centers. However, interoperability plays a key role in bringing together AI, machine learning and computer vision technologies, in order to ensure data is turned into actionable data, which is delivered to the right people to provide 'true' situational awareness. Software-defined, AV-over-IP platforms are the perfect medium to facilitate this for any organizations with physical and cyber security needs.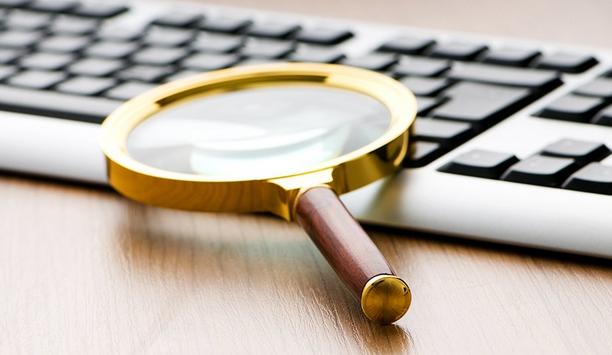 How AI Is Revolutionizing Fraud Detection
The Annual Fraud Indicator estimates that fraud costs the United Kingdom approximately £190 billion every year. The private sector is hit the hardest and loses around £140 billion a year, while the public sector loses more than £40 billion, and individuals lose roughly £7 billion. The effects of fraud can be devastating on both individuals and organizations. Companies can suffer irreversible damage to reputation and be forced to close, and individuals can experience significant personal losses. Everyone should be aware of the risks and take steps to protect themselves against fraudulent activity. Fraud detection technology Fraud detection technology has advanced rapidly, over the years and made it easier for security professionals to detect and prevent fraud. Here are some of the key ways that Artificial Intelligence (AI) is revolutionising fraud detection - with insight from Tessema Tesfachew, the Head of Product at Avora. An anomaly can be described as a behavior that deviates from the expected An anomaly can be described as a behavior that deviates from the expected. According to Tessema Tesfachew, "Autonomous monitoring and anomaly detection specifically, have made detecting fraudulent activity faster and more accurate. Machines can monitor data 24/7 as it comes in, build patterns of behavior that take into account seasonality and shifting trends, and identify events that don't fit the norm." For example, banks can use AI software to gain an overview of a customer's spending habits online. Having this level of insight allows an anomaly detection system to determine whether a transaction is normal or not. Suspicious transactions can be flagged for further investigation and verified by the customer. If the transaction is not fraudulent, then the information can be put into the anomaly detection system to learn more about the customer's spending behavior online. Accurate root cause analysis Root cause analysis goes one step further than anomaly detection, by allowing security professionals to pinpoint what caused the anomaly. Tessema explains how an example of this would be if a system detects that the rate of fraudulent transactions has increased. Root cause analysis would pinpoint the specific ATM or point of sale, where this increase is occurring. Swift action can then be taken to prevent fraudulent activity at that location in the future. Fewer false positives As mentioned, false positives can occur if a fraud detection system identifies behavior that goes against the norm, for instance, if a customer makes a transaction in a new location. In many cases, customers are required to complete identity verification to prove that a transaction is not fraudulent. Digital customer identity verification can help brands build a strong and reputable image. That said, forcing users to complete identify certifications regularly can cause frustration and harm the customer experience. AI anomaly detection AI fraud detection systems can carry out accurate data analysis in milliseconds and identify complex patterns in data AI anomaly detection is far more accurate and results in fewer false positives. Increasing the accuracy of anomaly detection helps companies improve customer relationships and build a strong reputation. This will have a positive impact on brand image and sales revenue. AI fraud detection systems can carry out accurate data analysis in milliseconds and identify complex patterns in data. Machines are more efficient than even the most skilled fraud analysts and make fewer errors. This is why AI fraud detection software is the preferred option in larger organizations. Importance of fraud analysts However, fraud analysts still play an important role in fraud prevention. Using a combination of human intervention and AI is usually the most effective approach when it comes to fraud detection. According to pymnts.com, innovative organizations now use a variety of AI and supervised and unsupervised machine learning to identify and protect against fraud. AI systems can complete time-consuming and repetitive tasks, such as data collection and analysis. This means that fraud analysts can focus their time and attention on critical tasks that require human intervention, e.g. monitoring risk scores. AI can automate processes and enhance the quality of the fraud analysts' work. Conclusion In to Tessema Tesfachew's opinion, "Fraud detection has become vastly more efficient and effective with the introduction of Artificial Intelligence (AI). Previously, methods for detecting fraudulent activities were still data-rich, but relied more on human intervention and expert bias, and were thus, more time consuming and prone to error." AI technology, particular anomaly detection, has streamlined fraud detection and created a more efficient, and accurate system for detecting and preventing fraud. Covid-19 has increased the number of online transactions, which creates more opportunities for fraudulent activity. However, it also allows businesses to gain more information on their customers and enhance the capabilities of AI security software. It is more important than ever for organizations to utilize AI technology in fraud detection strategies.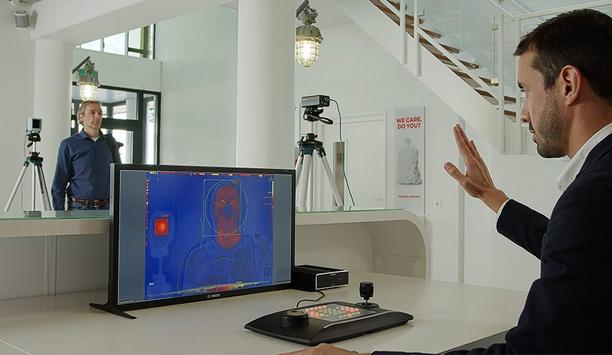 Q&A: Bosch Video Systems & Solutions' Michael Seiter And Magnus Ekerot On Smart Technology, "AIot", And Plans For 2021
Q: Mr. Seiter, Mr. Ekerot, you both joined Bosch Building Technologies' business unit Video Systems & Solutions as Senior Vice Presidents in March 2020, when the Coronavirus pandemic was just beginning. How did your business unit get through 2020? Magnus Ekerot: The crisis was also felt at Bosch. At the same time, demand has risen for solutions that keep businesses open and protect people's health. We offer corresponding video solutions that can make a significant contribution to containing the pandemic. Michael Seiter: Overall, we managed the past year well despite the challenges and have been growing again since the third quarter compared to 2019. We see good opportunities for further growth in 2021. Q: Has the Corona crisis again accelerated the development of smart technologies in the security technology market, and does the security market in contrast to most industries benefit from the crisis more than it suffers? Michael Seiter: The Corona crisis has definitely demonstrated that the future lies in data-driven solutions. Thanks to our product development strategy already being based on this, we at Bosch were very quickly able to develop new products for the 'New Normal' and to expand existing products accordingly. To give one or two examples: in cooperation with Philips, we very quickly developed a people counting solution for retail operations – smart Philips displays in conjunction with smart cameras from Bosch that provide protection for staff and customers. The In-Store Analytics software solution was also implemented with additional features. Shop owners can now make decisions based on customer movement data such as "Where do we position products to avoid queues or crowds?" HTD involves a touch-free monitoring system to accurately and speedily identify people with heightened skin temperature The latest highlight is the Bosch Human Skin Temperature Detection solution, in short HTD. This involves a touch-free monitoring system to accurately and speedily identify people with heightened skin temperature at control points in offices, factory floors, or airports. The benefits of previously existing solutions on the market are sometimes called into question. Competitors are often unable to deliver what they promise because, for example, the measured temperature of the skin does not correspond to the core temperature of the person, or fluctuates, due to environmental influences. Therefore, we developed a software-based solution that, in compliance with GDPR, first allows people with potentially elevated body temperatures to be filtered out, and in a second step, allows medical personnel to perform a more targeted fever measurement. Q: You see a lot of potential for the video security industry in new technologies such as Artificial Intelligence and the Internet of Things. What specific opportunities do you mean, and how are you leveraging these technologies at Bosch Building Technologies? Michael Seiter: Bosch has committed itself fully to an "AIoT" – AI meets IoT – strategy. The development of AI algorithms and software, in general, is at Bosch significantly driven in the security space. By AIoT, we specifically mean the networking of physical products and the deployment of artificial intelligence. With AI we aim to enable clients to understand events at an ever-deeper level and predict them in the future – the keyword being predictive – so that they can act proactively. This is particularly important for health and safety. An example is the Intelligent Insights solution where the user can anticipate potentially dangerous situations, for instance in maintaining social distance and a maximum number of people numbers in any one area. Q: From your point of view do you have an advantage over other suppliers when it comes to AI-based products in the video arena? Michael Seiter: The analysis and utilization of video data have long been front and center with us. Since 2016 we've been following the strategy of offering AI applications in the form of integrated intelligent video analytics as a standard in our network cameras. Data such as color, object size, object speed, and direction are all measured. Simply put, you can say this is seeing and understanding – which is the principle behind smart security cameras. Today it's much more a question of intelligent, data-based solutions than collecting high-quality pictures and storing them for the record. Bosch has been investing heavily in AI for years, from which we can benefit greatly in our area. In the first quarter, for example, we will launch a vehicle detector based on deep learning that is already running on our cameras. This will create significant added value for our customers in the area of intelligent traffic control. Q: Mr. Ekerot, what advantages do customers have in AI-based video security from Bosch? Magnus Ekerot: A key advantage is strong customer focus with tailored solutions that are at the same time modular and scalable through new AI algorithms A key advantage is our strong customer focus with tailored solutions that are at the same time modular and scalable through new AI algorithms. Take the example of Camera Trainer, a machine learning software that can be directly uploaded to Bosch network cameras. The camera is thus trained up on recognizing objects and situations – tailored to the specific needs of our customers. If the camera detects the defined scenario, it performs a predefined action in real-time – for example, a count or an alarm. The latest example is our new camera platform Inteox. As a completely open camera platform, Inteox combines Bosch's intelligent video analytics with an open operating system. This allows programmers to develop specific software applications - or apps - for various application purposes. These can then be loaded onto cameras – the same principle as an app store for smartphones. To sum up, Bosch AI applications support customer-specific needs related to data analysis while enabling totally new applications within and beyond the video security market. Q: Can you name a specific current project where Bosch has deployed an AI-based solution? Magnus Ekerot: A current ground-breaking project using our smart cameras is being implemented as a pilot in the USA. Smart Ohio enables users to configure more intelligent traffic flows and thus ensure mobility, safety, and the efficient use of roads today and tomorrow. The new vehicle detector mentioned by Mr. Seiter also plays a central role here. Our overall goal is to provide connected smart sensor solutions for public and private transportation agencies to enable them to operate their roads safely and efficiently. The Intelligent Insights can anticipate potentially dangerous situations, for instance in maintaining social distance and a maximum number of people numbers in any one area Q: Mr. Seiter, you have been involved with the topic of mobility for some time. What experience from your previous job in the automotive business of Bosch might help you when it comes to further develop the video portfolio of Bosch Building Technologies? Michael Seiter: There's a lot to tell. First of all, the development of core algorithms for video-based solutions, whether for autonomous driving, for vehicle interior monitoring, or for our Bosch Building Technologies video systems, all come together at Bosch's Hildesheim location. This gives us considerable synergies and allows us to bring R&D results to market faster and more flexibly. Essentially, assisted driving systems use AI algorithms that process ever-increasing volumes of video data. Attempts are being made to imitate the human being and enable the vehicle to understand better the surrounding environment with its 'eyes'. This predictive capability is especially critical with autonomous driving. For example, key questions include: "How should the car respond and what could potentially happen next?" "What kind of environment does it find itself in?" etc. There are many activities in this area at Bosch that in my new role in security we can also strongly benefit from. I am now bringing a lot of this experience and existing R&D achievements to Bosch Video Systems & Solutions, which also results in further synergies with our mobility division: At Stuttgart Airport, autonomous driving is already being implemented together with Mercedes-Benz and the parking garage operator Apcoa as part of the "Automated Valet Parking" project, or AVP for short, in which intelligent video systems from Bosch Building Technologies are making a significant contribution. Mr. Ekerot, you have a lot of experience in the video security area. Where do you position Bosch Building Technologies now in this market and what specific goals are you pursuing? Magnus Ekerot: Our clients are looking for reliable partners and products. We are a strong brand; you can rely on Bosch products. Bosch is a thought leader in video and a pioneer in AI applications in this field since 2016. Data security is everything to us: Our products conform to the EU's GDPR regulations. Beyond that, we have an extensive camera portfolio that complies with the US National Defense Authorization Act (NDAA) for video security devices. This enables our portfolio to be deployed for example within US government buildings. We are planning to conclude more software maintenance agreements with our clients in 2021. These deliver investment and future security for our customers and include for example a 'patch guarantee' along with regular updates with new functionalities. This is the first step in a comprehensive plan to access new revenue channels for us and our partners delivering the best technology and excellent service to the end-user! Overall, many new products will be launched this year and this trend will intensify. Our goal is to establish new product families that follow a simple principle: "The development and delivery of disruptive, predictive video solutions that every user can trust because of the underlying sustainable forward-thinking mindset." It's been much discussed of late that Bosch is one of the very first companies globally that operates on a CO2-neutral basis. How does sustainability impact your business? Magnus Ekerot: IoT solutions are actually sustainable and contribute to environmental protection Our IoT solutions are actually sustainable and contribute to environmental protection. For example, our cameras are sustainable in that they remain up-to-date through software updates and needn't be constantly exchanged for new ones. Our systems demonstrate sustainability also operationally as they can be managed remotely. System integrators don't need to be physically present, thus avoiding unnecessary travel with its accompanying emissions. All in all, Bosch Building Technologies develops ways to accompany and support our clients in reaching their climate goals via new technologies. This can be done, for example, through improved energy efficiency, the total cost of ownership models, organizing and simplifying the supply chain, and helping our customers meet their social responsibilities. The Power of Bosch helps us here to leverage company-wide research to be two steps ahead, a shade faster, when it comes to new technologies and initiatives that our and future generations will benefit from. I should also say that I am personally very proud to work for a company that set an ambitious climate goal for itself and achieved it! Can you already share a preview of your technology innovations in 2021? Michael Seiter: We see great market potential for our cameras that use artificial intelligence and can be updated flexibly throughout their lifecycles. I have already mentioned the deep learning-based vehicle detector in our cameras. More such solutions – also for other applications where object and person recognition are important – will follow in the course of the year. And the best part is: with AI, the more data we collect and the more intelligently we use it, the better the solutions become and the more added value they bring to the customer. This will revolutionize our industry! Another example is our cloud-based solutions, for example for alarm monitoring. Here, we can now also integrate third-party cameras and, building on this, offer and jointly develop our intelligent software-based solutions. This gives our customers more opportunities to take advantage of the opportunities created by AI. The trend towards integration of the various security technologies seems to be driven mostly by the rapid progress in software development. Does this affect full-range suppliers such as Bosch and what specific plans for fully integrated security solutions do you have for the future? Michael Seiter: Naturally, this suits us as a full-scope supplier. Bosch solutions are deployed in many cross-domain client projects. We have experts for the different domains under one roof and a strong brand with the same quality promise for all areas. Nevertheless, it is always also about specific domain excellence. Only when you master all different areas and have profound and proven expertise in each of them you can succeed in integrated cross-domain projects. The respective business units craft their future strategies and innovation roadmaps with this in mind – as we do in the field of Video Systems & Solutions. Our business unit offers fully integrated Bosch video solutions that can be extended and operated on open systems. This is why we drive open platforms such as Inteox, to offer customers from a wide range of industries the right solutions. Our Bosch Integration Partner Program that we launched in 2012 is also heading in this direction – every product can be integrated into multiple other systems and VMS solutions. In summary: At Bosch, we are both a one-stop-shop, but also an open-system, meaning we offer customers maximum flexibility in their choice of products and services. Zebra Printing Cards On Site And On Demand Give Indiana Agency More Control Over Homeland Security Duties
Zebra Card Printer Solutions have provided bar coded access control for Lake County's EMA The mission of the Lake County Department of Homeland Security and Emergency Management Agency (EMA) is to provide a comprehensive approach to managing emergencies and disasters within the county by providing clear direction in activities that enable it to mitigate, prepare for, respond to, and recover from situations that threaten the lives of Lake County, Indiana residents, their homes, and their communities. Lake County covers about 501 square miles, with a population of roughly 487,000 people. The County has 11 townships, and its largest cities are Gary (population of 102,746) and Hammond (population of 83,048).The county's Emergency Management Agency expanded its duties to include homeland security, and is now charged with responding to not only extreme natural disasters and evacuations, but terrorist-sponsored emergencies as well.In order to make sure that only authorized individuals responded to such events, the agency decided to print photo identification cards for its four employees and approximately 70 volunteers. For heightened security, the agency chose to print the cards itself, on site, so that it could add confidential security features to the cards. Lake County EMA chose the Zebra P330i, a single-sided, full-color printer, to create the bar code encoded identification cards. "In general, the cards are used to prove to a first responder that a volunteer arriving on the scene is legitimate, that he is who he says he is," reports Rick Terpstra, who coordinates communications for the homeland security agency and the Community Emergency Response Team. An encoded barcode that is read by a portable reader used on site at emergencies by the Lake County EMA ensures that only authorized individuals report to the scene of a disaster. Lake County EMA chose the Zebra P330i, a single-sided, full-color printer, to create the bar code encoded identification cards "We print on both sides of the card, with a photo, the name of the agency, the Indiana Department of Homeland security logo, and the person's name and position on the front. The back contains the barcode, the person's photo again, and a place for notes regarding the clearances permitted by thecode on the barcode," Terpstra adds.The agency uses the Zebra printer one to two times per week to print cards for new volunteers, or to replace lost or damaged cards. Terpstra and one other employee print all the cards."I have found the printer easy to use, and very reliable. I haven't had a problem with it whatsoever since we started using it about eight or nine months ago," he noted.The agency has changed its name a few times, causing Terpstra to change the cards. But he is able to quickly and easily redesign the cards with the new name. "We didn't use cards at all before this, and I am happy with our card identification program and the Zebra card printer," Terpstra declared. American Barcode & RFID Uses Zebra Card Printer Solutions To Tighten Nuclear Power Plant Security
A Zebra Card Printer Solutions partner will aid in increasing nuclear power plant security In response to the increased potential of terrorist attacks against key infrastructure facilities, the Nuclear Regulatory Commission (NRC) has raised security standards for nuclear power plants. American Barcode & RFID (AB&R) - a Zebra Card Printer Solutions partner - has created a custom ID verification application to help a major power provider meet the NRC's new security requirements, increase efficiency, and reduce costs.The U.S. nuclear energy industry is serious about safety. They erect nuclear power plants to very high safety standards, with complex safety features and redundant critical functions. For fifty years these steps have kept the possibility of a catastrophic reactor accident from becoming a reality. However, the potential to deliberately create a catastrophe makes nuclear power plants attractive targets for terrorist attack or sabotage. It is with this potential threat in mind that the NRC now requires all nuclear power plant security programs to include access authorisation or ID verification measures. These measures must control access to the plant, monitor movement within the facility, and prevent unauthorized, undesirable and unsafe intruders from penetrating areas where special nuclear material or key equipment are located. When AB&R took on the task of helping a major nuclear power facility comply with the latest NRC regulations, they quickly saw that their client's legacy. ID cards were going to be a problem. The cards lacked bar-coding, which hampered rapid ID verification. And their laminated coating was easy to peel off--an open invitation to tampering. "The specific requirements of the application along with the critical timetable for implementation complicated the solution. NRC audit constraints dictated a wireless infrastructure for real-time verification along with a credential that was essentially tamper-proof," explained Steve Beck, AB&R's Strategic Account Manager for the project. AB&R has created a custom ID verification application to help a major power provider meet the NRC's new security requirements AB&R's solution to the client's ID verification issues was to create a custom application that would provide real-time verification of ID credentials and access authorisation using wireless portable data terminals and Zebra P640i card printers. The enhanced features of the P640i enabled the issuance of highly secure ID badges that serve both as employee identification and access verification. While the current system utilizes bar code technology to verify each distinctive credential, it is designed to accommodate migration to new ID cards armed with UHF RFID technology. UHF RFID credentials enhance ID verification by leveraging time and distance as factors in data recognition and retrieval.AB&R deployed the new system and trained the security staff in its use faster than anticipated, with minimal disruption of daily plant and security operations. Within a few weeks of installation, the security staff issued tamper-proof, personalized Zebra card-printed badges to the plant's entire population--some 2,500 employees, contractors, and vendors. Today, anyone seeking entry to the client's facility must first present their ID badge, printed and encoded by a Zebra Card Printer, to a security guard. Utilising a wireless portable data terminal, the guard then scans the card and receives instant confirmation of identity through the custom application developed by AB&R.Given how the new control system helps plant security quickly identify and react to potential threats, it should come as no surprise that the client passed its subsequent NRC compliance audit. The Director of Security for the facility confirmed: "Not only did AB&R successfully meet all of the audit specifications, they completed installation and training ahead of schedule. The audit went great! We are very pleased with the application they developed and the professional support they continue to provide." Ecuadorian Government Uses Zebra Card Printers To Protect Galapagos Islands' Ecological Treasure
Identification Cards used to track tourists, control immigration to Galapagos Islands Zebra Technologies, a worldwide leader in card printing and bar code labelling solutions, recently announced that the government of Ecuador has purchased four Zebra P420i printers in order to control tourism and immigration to the Galapagos Islands via secure plastic identification cards. The ID card printers are being used to print and encode contactless smart cards for all Galapagos residents, and every tourist to the islands. The resident security cards will include micro text security, invisible UV ink, holographic overlay, a photograph, and a barcode. Tourist cards will not include a photo and will, therefore, be reusable. The tourist and resident information will also be stored in a computer database that is accessible by microwave or satellite communications between the islands. Even if the cards are lost, the information remains in the database. About 150,000 tourists visit the islands each year, and an estimated 25,000 people live there permanently. "The issue of these photo ID cards will be mandatory for all residents," reports Frank Nankervis, manager of Ecuador-based Logikard, the integrator that sold the government the printers. "When tourists travel, the contactless cards will be used to check them the same way that residents are checked. The cards will contain information about which islands travellers are visiting, their passport number, how long they are allowed to stay, and when they are leaving." "We chose contactless smart cards because communications between the islands are not very good, so we don't have a very trustworthy online system of communicating among the Galapagos Islands and the continent," Nankervis explains. "So, the chip card is one of the main cards that can be used in an offline environment, with the information being transmitted in batches." In addition, the contactless smart cards were chosen because they are less likely to become damaged by tourists walking on the beach or getting them wet. What's more, they are not magnetic stripe cards, so they cannot become demagnetized, and they are more durable than contact smart cards. Logikard and its sister company, SmartKard, developed the software to issue the smart cards and to read the cards and control the flow of passengers in the continental airports in Ecuador and in the two airports at the Galapagos Islands. Tourists must surrender their cards upon leaving the country. Conversely, if residents want to access the greatly reduced airline fares offered to authorized Galapagos residents, they must show their identification card when leaving or entering the islands. Previously, people would borrow identification cards from residents and use them to purchase airline tickets to and from the islands. Now, with the smart identification cards, only authorized residents will be able to purchase the reduced fare tickets. "The Ecuadorian government recognized that Zebra is a leader in the plastic card printing market," stated Bob Anderson, Zebra Card Printer Solutions director of marketing. "We are gratified that our card printers are now instrumental in protecting the ecological riches of the Galapagos Islands." The islands' popularity with tourists and would-be residents is spurring increased protection efforts by the Ecuadorian government and the non-profit groups that study the islands. The islands have been designated as a World Heritage site by the United Nations Educational, Scientific and Cultural Organization (UNESCO). The Ecuadorian government is also a strong supporter of the Galapagos Marine Reserve. The P420i is a rugged, dual-sided, full-colour printer that readily prints high quality, personalized ID badges in high volume applications with proven reliability for mission-critical applications in corporations, government agencies, educational institutions and retail environments. The Galapagos identification card program has already caught the eye of UNESCO, which is interested in using contactless smart cards to control access to other World Heritage sites, Nankervis reports.
Related white papers
Four Areas to Consider in Frictionless Access Control
Physical Access Control In Higher Education
11 Considerations For Embedded System RFID Readers