Vicon Power supplies & batteries
(2)
Browse Power supplies & batteries
Power supply & battery products updated recently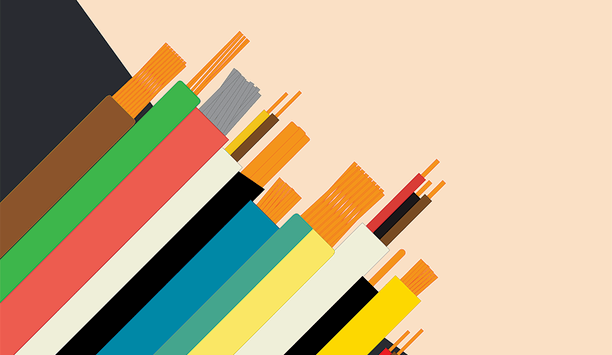 Surge Protection For Security Installations: 2017 Saw Increased Investment
In 2017, DITEK saw how power surges from the many natural disasters that took place damaged many businesses. In a natural disaster, or even everyday business operations, a facility's entire investment in security, life safety and surveillance systems technology can be disabled or rendered useless in a few seconds. Surge protection solutions can mitigate those risks and protect security investments. Proactive Approach To Risk Mitigation Throughout 2017, we also witnessed a change in how enterprises view surge protection, which included how investments are being made in surge protection to protect valuable security, life safety and surveillance systems, while also reducing downtime, manpower costs, liability vulnerabilities, and possibly compliance issues that can force businesses to actually cease operations. Effective security management is about mitigating risks. But risks cannot be mitigated without a proactive approach. Enterprises and integrators, who take the time to assess risk and to develop a strategy to incorporate effective detection, deter and response criteria to protect physical assets will be successful in 2018. 2018 And Beyond That strategy includes designing surge protection into new security systems, while also adding surge protection to existing systems. Enterprises and security integrators who implement a surge protection strategy during security planning processes – or after – will be exercising prevention and mitigation, and they will be successful in 2018 and beyond. Surge protection devices have an untapped potential for enterprise surveillance and security systems In 2017, Ditek continued to offer security end users a solid surge protection solution. We also successfully educated system integrators, who are seeking value-added products or services to incorporate into their portfolios, on the importance of surge protection devices. Educating Security Integrators We believe that surge protection devices have an untapped potential for enterprise video surveillance and security systems, because they can and do meet safety and security challenges that have been rarely identified in the past. We are looking forward to 2018, when we will continue to develop new surge protection products – including a new product engineered to protect up to twelve individual fuel dispensers, which is critical to the financial operation of convenience stores. We will also continue to educate security integrators about the importance of including surge protection in the design/build RFP, to not only secure an enterprise's valuable security equipment, but also to help integrators to differentiate their capabilities and knowledge from the competition.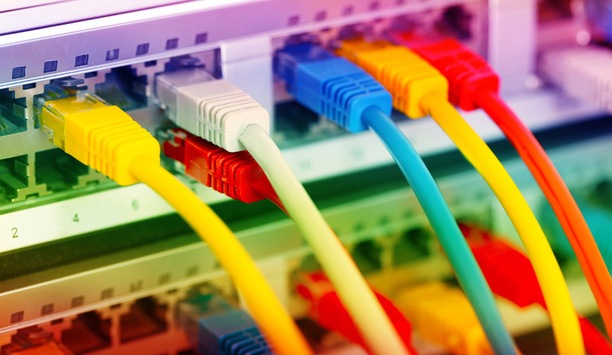 Adaptive Transmission Systems Evolve With Advanced Communications
The security market in 2016 saw an uptick in the economy, the introduction of new technologies, increased compliance requirements in key verticals, and rising concerns over the need for greater security. Users interested in upgrading or deploying new systems consistently chose networked system platforms. This trend further drove the demand for adaptive transmission solutions as a means of repurposing existing analog infrastructure to accommodate IP devices on a networked platform. As this migration accelerated, product feature sets continued to evolve with the inclusion of advanced communications that let you monitor, control and report power/diagnostics from anywhere. These new products have also helped to stimulate new business opportunities for integrators by expanding their service offerings to include remote monitoring of these devices as a new source of recurring monthly revenue (RMR). PoE And Adaptive Transmission Solutions In last year's 2016 forecast, we discussed the integration trend and how PoE and adaptive transmission solutions with network communications were rapidly gaining traction and market share. As the year progressed, the trend increased with customers migrating towards systems that provided more data, faster transmission rates and more versatility, and accessibility anytime from anywhere. Altronix responded with more advanced product solutions. This growing trend makes it more critical than ever for the core power and transmission infrastructure that make up the foundation of these systems to include network communications for true integration. As effective and efficient as integrated IP systems have become, the cost to upgrade or install new networked systems can be prohibitive. In 2017, security professionals will require expanded options to capitalize on existing infrastructure while accommodating IP devices with new levels of performance. These new products will greatly reduce installation and maintenance costswhen deploying orupgrading systems We will see the introduction of new products that offer greater levels of integration with bundled capabilities such as PoE, network switches, versatile adaptive transmission capabilities to accommodate different types of cabling, greater bandwidth and speed, and management capabilities. These new products will greatly reduce installation and maintenance costs when deploying or upgrading systems. Altronix 2016 Business Overview Altronix's evolution as a designer and manufacturer of versatile power supplies and accessories – and the addition of innovative PoE and adaptive transmission solutions with network communications – was significant in 2016. We have continued to deliver new products incorporating advances in power and communication technologies that solve real-world installation issues with the highest levels of performance and cost-efficiency. One of the most significant technologies contributing to our extensive portfolio of power and adaptive transmission products is our innovative LINQ™ Technology, which provides remote control of power, along with monitoring and reporting of diagnostics from anywhere you have internet access. LINQ completes the network communication cycle for networked systems by providing true integration for power supply and adaptive transmission products that are the foundation of every system. Altronix will continue to design, manufacture and introduce new power and adaptive transmission solutions in 2017 that live up to our longstanding reputation for outstanding quality, performance and reliability. See the full coverage of 2016/2017 Review and Forecast articles here Save Save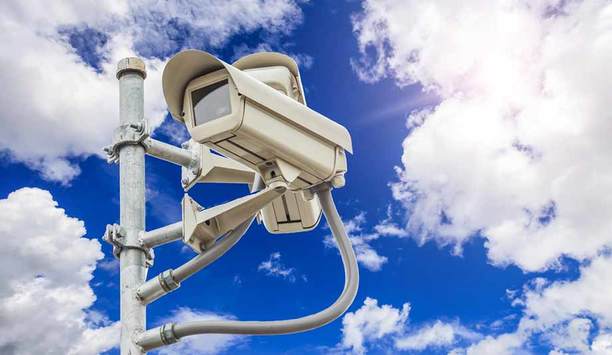 Extenders Convert Media For Longer Video Distance Runs
IP/PoE systems eliminate the need for local power, thus saving installation costs Cost considerations are an important reason to use existing installed cable as part of a new system infrastructure. Extenders in the form of media converters can help. For almost three decades, video surveillance systems existed in the form of analog systems. Video coaxial cable was the primary method of transmission with a limited distance of about 750 feet. Analog systems required separate power supply located at each security camera site. Today, new technology often solves one problem and creates another. Internet Protocol/Power over Ethernet (IP/PoE) systems eliminate the need for local power supply, thus saving installation costs. The drawback is the restriction to only 328 feet and the required use of Cat 5e or above cable. Extended Transmission Distance So tens of thousands of video surveillance cameras are waiting to be converted to IP, and have been transmitting over coax at distances two-and-a-quarter-times greater than the Ethernet limit. The advent of extenders helps to solve this problem. In addition, the use of extenders for Cat cable and even single-pair alarm wire helps to add to the types of IP/PoE conversions while extending distance as far as three thousand feet. Tens of thousands of camerasare waiting to be converted to IP,and have been transmitting overcoax at distances two-and-a-quarter-times greater than theEthernet limit Considerations While Using Extenders Use of extenders requires taking several considerations into account. First and most important is a careful reading of specifications. A statement can be true while not applying to your applications. Let's take IP/PoE transmission over coax as an example. A manufacturer's product can state it has this feature and will meet your transmission requirement of X number of thousand feet. However, a careful reading reveals that achieving this requires RG 6 cable while you have RG 59 installed. You need to maintain a 100Mbps bandwidth and provide your cable with 12.95 watts of power. But as both bandwidth and power decrease with distances obtainable from many types of extensions, you realize that both are much less at the extended distance you require. In short, just depending on a product to make a simple specification statement is not enough when it comes to infrastructure considerations and especially with regards to extenders. Save Save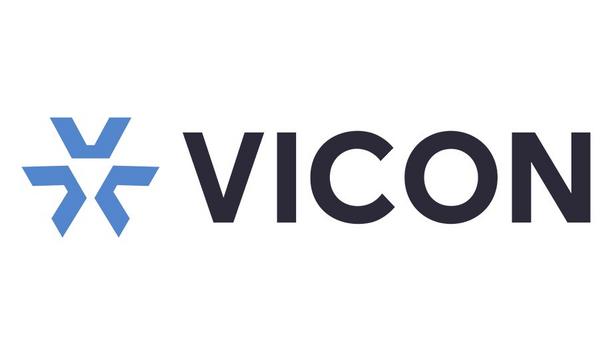 Vicon Industries Announces Valerus Version 20.2 Including Mobile Video Streaming And Live Location Monitoring
Vicon Industries, Inc., designer and manufacturer of video surveillance and access control software, hardware and components, announced the availability of Valerus version 20.2, which brings improved cybersecurity and streamlined maintenance to the forefront. This latest release offers features including mobile video streaming, geo mapping, snapshot, robust health dashboard, audit log, and a thick client solution. Valerus' addition of mobile video streaming allows users to send live or recorded footage directly from their Android or iOS smart devices into Valerus. This helps operators better document patrols or events outside the range of traditional cameras. Strategically monitoring geographical locations The geo mapping feature allows operators to strategically monitor geographical locations with a live geo map. Users simply enter a physical address or coordinates to access the true location, add cameras and create an easy-to-understand live map of their facility. Another exciting update we further developed is our robust health dashboard. This update not only provides an improved user experience, but also new business-critical features to help operators diagnose potential problems before they become catastrophic. New features include remote RAM and CPU resource monitors for both App Servers and NVR, an NVR latency monitor to troubleshoot potential network issues and a new cybersecurity dashboard that monitors potential threats like duplicate logins to better protect the system. Save and store images Valerus 20.2 also now offers a Thick-Client solution for operators that prefer not to use browsers Another new feature is the snapshot tool that allows users to quickly save and store images from live or recorded playback video. This is especially helpful when trying to document suspects or incidents. Valerus 20.2 also now offers a Thick-Client solution for operators that prefer not to use browsers or require a program startup with preconfigured settings or screens. This is a key feature for instances when operator control is limited. Presets allow for easy restoring all previously programmed settings, saving time and allowing you to focus on what's important. Lastly, the improved new audit log allows designated users to monitor activities within the system so administrators can keep track of who logs in and out of the system, what they view and what actions they have taken. If a failure or critical setting is changed, not only can one reverse the action but also see who made it. Free Valerus Enterprise license To take advantage of this new release introduction, Vicon has launched a promotional campaign that allows one to experience this version firsthand. Replace one's old competing VMS for Valerus and receive a free Valerus Enterprise license. And if one doesn't already have a VMS, Vicon is giving out free Valerus starter software, so one can experience what everyone loves about Valerus. "Vicon's Valerus VMS platform has proven to be widely embraced in enterprise applications, and we anticipate that the features we are introducing with Valerus version 20.2 will do much to further that trend," said Bret McGowan, Senior V.P. of Sales and Marketing.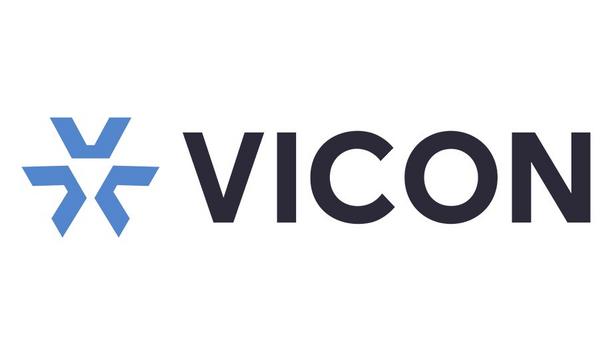 Vicon Industries Introduces VTR-3000 And VTR-6000 Series Thermal Sensor Surveillance For Perimeter Protection
Vicon Industries, Inc., designer and manufacturer of video surveillance, access control software and hardware and cameras, released its highly anticipated updated Thermal Sensor models. The innovative Thermal Sensor series is a 360-degree surveillance solution that combines powerful high-end thermal technology with high-resolution PTZs for unparalleled perimeter protection in wide-open spaces like power stations, airports, construction sites and other facilities. The VTR-3000 series is a cutting-edge, cost-effective model designed for small to medium sized facilities with a range of up to 250 meters. This series ideal for private airports and parking lots, ensuring nothing goes unnoticed. The VTR-6000 series covers vast areas up to 500 meters and is ideal for larger applications such as construction sites, large commercial airports and more. Enhanced analytics for fire detection Both series can be used day or night and are rich with upgraded features such as enhanced analytics for fire detection and equipment temperature monitoring. Just one thermal sensor can replace up to 8 traditional cameras, and with the newly built-in TRIA, provides many cost-effective options to its users. This series also features exceptional improvements made to image clarity and detection, reducing false positives so time and energy is well spent. Lastly, an improved exterior design reduces the amount of moving parts, reducing the potential for replacing parts. "The line of upgraded Thermal Sensor models is a highly anticipated addition to our camera portfolio so we're thrilled to incorporate this cost-effective and robust solution to our product offering," said Bret McGowan, Senior V.P., Sales and Marketing.
Vicon Announces Valerus VMS With Interactive Mapping, Event Query Engine
Vicon Industries, Inc., designer and manufacturer of video surveillance and access control software, hardware and components, announced the availability of Valerus version 20, which adds features designed to expand its overall capabilities while maintaining its core value as an easy VMS on the market. This latest release offers features that include: interactive mapping, an event query engine and bookmarking functionality. Valerus' new interactive mapping feature provides the ability to create detailed maps from PNG or JPEG image files. Users can then overlay resource icons on to these maps, with the flexibility to control the location and view of the resource; for added ease of functionality, maps can be linked to other maps. The mapping functionality presents a wealth of information in a very efficient and understandable manner and is extremely useful for local law enforcement and security teams. Motion detection, digital input search queries The addition of a dedicated events database provides the ability to store all events that occur in Valerus, including both internal and external events, allowing the user to look back historically. This offers a new search capability, where users can create queries based on parameters such as motion detection, digital input, external events and analytics services. The event search feature enhances the way users interact with systems, dramatically improving event response times and helping make event issues more actionable. Another new feature available in version 20 is bookmarking, which adds the ability for the user to create a bookmark related to a specific video feed and allows entering notes so users can easily share information. The bookmark is accessible on the playback video and will be stored in the events database, so it can be queried. Bookmarking helps keep track of noteworthy events while users are building a case or trying to gain a better understanding of concerning incidents. Advanced log report for troubleshooting In keeping with the Valerus commitment to delivering "advanced simplicity," Valerus 20 has enhanced many user functions for ease-of-use. There is the ability to enforce a complex password for increased security. The numeric ID of a device can now be edited directly on its resource properties page as well the dedicated numeric ID page. The Excel report shows added information, including the MAC address, numeric ID and Gateway server, to better serve the user. There is a dynamic link from an error on the dashboard directly to that resource's configuration page. An advanced log report was added to aid in troubleshooting any problems that might arise. To encourage users to take advantage of this new release introduction, Vicon has launched two promotional campaigns. The offers are targeted at new VMS installs and VMS replacement projects, offering free licenses for Valerus 20. "Vicon's Valerus VMS platform has proven to be widely embraced in enterprise applications, and we anticipate that the features we are introducing with Valerus version 20 will do much to further that trend," said Bret McGowan, Senior V.P. of Sales and Marketing.