Vicon Video Surveillance software
(30)
Browse Video Surveillance software
Video Surveillance software products updated recently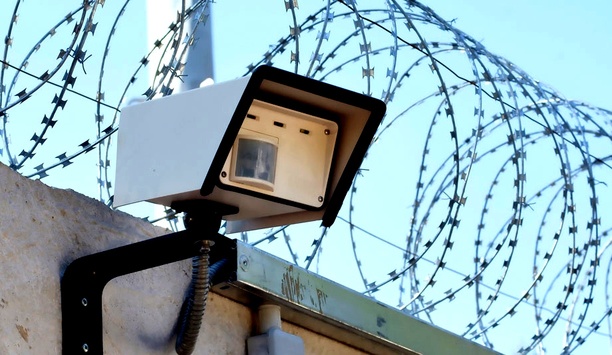 5 Key Ways To Ensure End-to-end Perimeter Protection
Critical infrastructure facilities that must secure large areas with extended outer boundary and numerous entry points, present a particularly difficult challenge when it comes to perimeter protection. As such, true end-to-end perimeter protection calls for the utilization of a sophisticated, multi-layered solution that is capable of defending against anticipated threats. Integrated systems that incorporate thermal imaging, visible cameras, radar and strong command and control software are crucial for covering the various potential areas of attacks. Let's look at these technologies and the five key functions they enable to achieve an end-to-end solution that provides intrusion detection, assessment and defense for the perimeter. 1. Threat Recognition The first step in effectively defending against a threat is recognizing that it's there. By combining state-of-the-art intrusion detection technologies, facilities can arm themselves with a head start against possible intruders. An exceptionally important aspect of effective perimeter protection is the ability to conduct 24-hour surveillance, regardless of weather conditions, environmental settings, or time of day. Visible cameras do not perform as well in low light scenarios and inclement weather conditions. However, thermal imaging cameras can provide constant protection against potential intruders, regardless of visual limitations, light source or many environmental factors. In fact, facilities such as power stations located near bodies of water can use thermal cameras to create what is known as a "thermal virtual fence" in areas where they are unable to utilize the protection of a physical fence or wall. Deterring suspicious activity can be achieved through real-time two-way audio, a simple but powerful tool Critical infrastructure applications require not only continuous video surveillance and monitoring, but also a solution that yields highly reliable intrusion detection, with fewer false alarms. This need makes advanced video analytics a must for any adequate surveillance system. Features like dynamic event detection and simplified data presentation are game changing in supporting accurate intrusion analysis and facilitating a proactive response. Advanced analytics will provide multiple automated alarm notification options, including email, edge image storage, digital outputs or video management software (VMS) alarms. Incorporating high quality, unique and adaptive analytics can virtually eliminate false alarms, allowing security personnel to respond more efficiently and effectively, while also lowering overall cost for the end user. While surveillance technologies such as radar, thermal imaging and visible cameras, or video analytics work well on their own, utilizing all of these options together provides an advanced perimeter detection system. For example, ground surveillance radar can detect possible threats beyond the fence line as they approach and send a signal to pan-tilt-zoom (PTZ) cameras, triggering them to slew to a specific location. From there, embedded analytics and visible cameras can further identify objects, notify authorized staff, and collect additional evidence through facial recognition or high-quality photos. 2. Automatic Response Systems Once an intrusion attempt is discovered, it is important to act fast. Organizing a response system that can initiate actions based on GPS location data, such as the slewing of PTZ cameras, automated intruder tracking or activated lighting sensors, greatly increases staff's situational awareness while easing their workload. For instance, thermal imagers deployed in conjunction with video analytics can be used to generate an initial alarm event, which can then trigger a sequence of other security equipment and notifications for personnel to eventually respond to. Having all of this in place essentially lays the entire situation out in a way that allows responders to accurately understand and evaluate a scene. Power stations located near bodies of water can use thermal cameras to create a "thermal virtual fence" in areas where they are unable to utilize the protection of a physical fence or wall 3. Deterring Suspicious Activity After the designated auto-response mechanisms have activated and done their job, it is time for responders to acknowledge and assess the situation. From here, authorized personnel can take the next appropriate step toward defending against and delaying the threat. Deterring suspicious activity can be achieved through real-time two-way audio, a simple but powerful tool. Often, control room operators can diffuse a situation by speaking over an intercom, telling the trespasser that they are being watched and that the authorities have been notified. This tactic, known as 'talk down', also allows officers to view the intruder's reaction to their commands and evaluate what they feel the best next step is. If individuals do not respond in a desired manner, it may be time to take more serious action and dispatch a patrolman to the area. 4. Delay, Defend, Dispatch And Handle The possible danger has been identified, recognized and evaluated. Now it is time to effectively defend against current attacks and slow down both cyber and physical perpetrators' prospective efforts. Through the use of a well-designed, open platform VMS, security monitors can manage edge devices and other complementary intrusion detection and response technologies, including acoustic sensors, video analytics, access control and radio dispatch. A robust VMS also enables operators to control functions such as video replay, geographical information systems tracking, email alerts and hand-off to law enforcement. With the right combination of technologies, facilities can take monitoring and evidence collection to the next level The primary purpose of the delay facet of the overall perimeter protection strategy is to stall an attempted intrusion long enough for responders to act. Access control systems play a key role in realizing this objective. When a security officer sees a non-compliant, suspicious individual on the camera feed, the officer can lock all possible exits to trap them in one area all through the VMS. 5. Intelligence: Collect Evidence And Debrief More data and intelligence collected from an event equals more crucial evidence for crime resolution and valuable insight for protecting against future incidents. With the right combination of technologies, facilities can take monitoring and evidence collection to the next level. One innovative resource that has become available is a live streaming application that can be uploaded to smart phones and used for off-site surveillance. This app gives personnel the power to follow intruders with live video anywhere and allows operators to monitor alarm video in real-time. Geographic Information System (GIS) maps are computer systems utilized for capturing, storing, reviewing, and displaying location related data. Capable of displaying various types of data on one map, this system enables users to see, analyze, easily and efficiently. Multi-sensor cameras, possessing both visible and thermal capabilities, provide high-contrast imaging for superb analytic detection (in any light) and High Definition video for evidence such as facial ID or license plate capture. Integrating these two, usually separated, camera types into one helps to fill any gaps that either may normally have. Still, in order to capture and store all of this valuable information and more, a robust, VMS is required. Recorded video, still images and audio clips serve as valuable evidence in the event that a trial must take place to press charges. Control room operators can use data collection tools within their VMS to safely transfer video evidence from the field to the courtroom with just a few clicks of their mouse. More advanced video management systems can go a step further and package this data with other pertinent evidence to create a comprehensive report to help ensure conviction.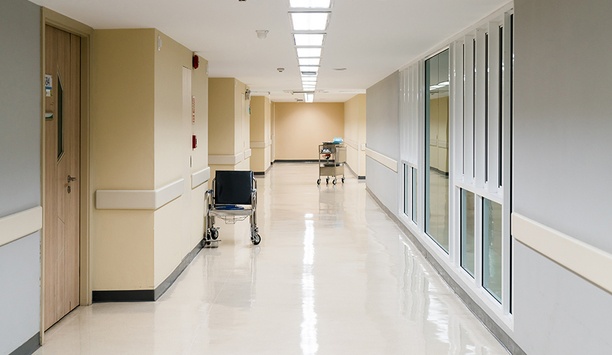 Security In The Healthcare Sector: Protecting Patients And Medical Facilities
The healthcare sector is a crucial part of a functioning society as it provides life-saving care and reassurance to the population. A key part of ensuring the professionals in this industry have the best work environment is the ongoing security of the facilities. Overcoming environmental challenges Hospitals are challenging environments for security integrators. There is little room for mistakes because staff, patients and assets cannot be compromised. Medical centers and their facilities can be vast complexes and security teams must be confident in their ability to identify and nullify threats as soon as possible. Chubb provided Queensland Children's Hospital's security team with a simple and easy-to-use tool Chubb Fire & Security offers a range of intelligent video and access control systems to solve these challenges. The Queensland Children's Hospital in Australia, formerly named Lady Cilento Children's Hospital, is the major specialist children's hospital for families living in Queensland and Northern New South Wales. The facility not only provides care to the local families but also the state's sickest and most critically injured children who need highly specialized care. This state-of-the-art hospital, coupled with a leading academic and research facility and the high calibre staff, provides a platform to continue to develop as a leader in pediatric health care, education and research. comprehensive security solution Chubb developed a solution for Queensland Children's Hospital that included access control, video management, communications and asset tracking. By creating a common infrastructure for all security systems managed through a comprehensive user interface, Chubb provided the hospital's security team with a simple and easy-to-use tool that enables them to resolve situations as they happen and action events automatically on command. Chubb also developed a 3D model of the building that allows the security team to respond quickly to a wide variety of events. The protection of patients and staff is naturally a hospital's number one priorityAlso crucial to the implementation of security systems in a hospital is minimal disruption to its everyday operations. Professionals in hospitals are working 24/7 so there is little time when it comes to disabling security systems for maintenance or repairs. Continued maintenance and upgrades are vital elements to Chubb's work and key to this is a great deal of collaboration with clinical and operational stakeholders. Securing mission-Critical environment Hospital facilities are not always state-of-the-art and often face the slow upgrade process that a limited budget imparts. However, through the audit and update of security systems, steps can be taken to ensure continued operations without external disruption. The protection of patients and staff is naturally a hospital's number one priority and Chubb shares the same commitment to making sure the environment is safe and secure. Carrying out a technically demanding project in a large, mission-critical environment like a hospital takes strong teamwork, including expert strategic partners, and collaboration between stakeholders.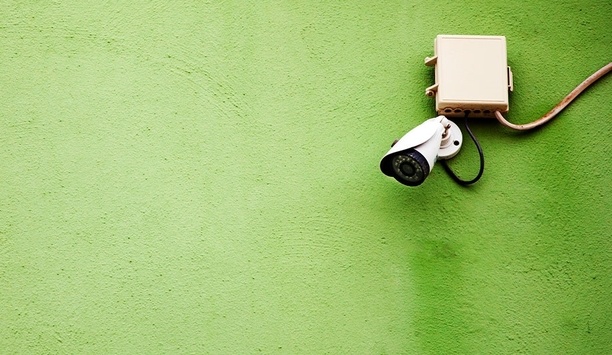 Why Ease Of Installation & Flexibility Matter For Video Surveillance
There's almost no installation that goes 100-percent smoothly in the field of video surveillance. Unexpected issues routinely arise that can increase time on the job, cost of the project and frustration. Manufacturers work on the product side to help ensure their products are easy to install and – when troublesome situations do arise – are flexible enough for installers to quickly find a remedy. Importance Of Ease Of InstallationEase of installation is a very important part of the project to the system integrator because the cost of labor is variable Ease of installation is a very important part of the project to the system integrator because the cost of labor is variable and can be very expensive. In some cases, the cost of labor to install a camera can be more than the cost of the camera! If labor costs are high – or are more expensive than a system integrator planned – they can lose a great deal of money on a project. If a cautious system integrator includes too high of an estimate for labor in a project bid, his overall bid will to high and it could cost him the project. The easier the camera is to install, the lower the labor cost, subsequently achieving higher savings for end-users. Hence it is essential that camera manufacturers develop products that are easy to install or are flexible in the field for system integrators and installers who know that time is money. Enterprise projects can involve thousands of cameras installed Simplifying Installation Of Cameras Camera installation typically involves an electrician, the camera installer and the person who configures the VMS (Video Management Software). Of course, one person can play all three roles, and in many cases, does, but enterprise projects can involve dozens, hundreds or even thousands of cameras with teams of individuals involved in an installation. The electrician runs conduit with an electrical or PoE (Power over Ethernet) connection to the housing or the backplate of the camera; the installer then installs the camera at that location, hooking it up to power; and then a configurator adds cameras to the network and makes adjustments – renaming the camera, setting the frame rate, enabling WDR (Wide Dynamic Range), and the like. When it's a project that involves different players for any of these functions, there is the potential for a bottleneck and delay in project completion. And if a system integrator is paying an electrician, installer and software configurator – and they are all three on site waiting for each other to finish – that's a system integrator's worst-case scenario. Enhancement Through Modular Cameras Video surveillance camera manufacturers like Hanwha Techwin are producing products that take different roles Video surveillance camera manufacturers like Hanwha Techwin are producing products that take the different roles of electrician, installer and configurator into consideration, allowing them to complete their tasks independently. With a focus on modular design which includes a USB Dongle, a device manager, magnetic module and included accessories, the Wisenet X series Plus is one of the fastest cameras to install, service and upgrade – saving installers time and money. Wisenet X series Plus cameras have a detachable camera module that utilize magnets to lock into the housing for instant configuration. Electricians can run conduit with a single PoE connection to the back plate/housing while the configurator is working on configuring the camera module, allowing security professionals to later snap the camera into place in just minutes. The VMS configurator can then come and add the cameras to the network and program their functionality. Modular Cameras Offer Flexibility In the past, an end user might determine after the camera is installed that there aren't enough pixels on target, or they need certain different functions like video analytics for example, resulting in the time-consuming replacement of the entire camera. With modular-designed cameras, the camera module can be swapped with a new one without having to focus or replace the camera – even to change the resolution or field of view, also Wisenet X series Plus has optional PTRZ modules that can be remotely adjusted to the field of view and the position of the camera lens. Making camera adjustments in the field is also now easier and perhaps even safer. Installers have been known to climb a ladder and juggle a bulky laptop to access the network to be able to see video of how the camera is positioned. Or they've had to use analog video output to view the video feed on a separate monitor which provides the field of view, but not megapixel quality. Using a smartphone, the installer can wirelessly see full and not cropped quality video directly from the camera Wisenet X series Plus cameras have a USB port that allows installers to connect it to a small dongle that converts the camera to a Wi-Fi device. Using a smartphone, the installer can wirelessly see full and not cropped quality video directly from the camera. It's a much easier way to evaluate video while at the camera. Eliminating the second person looking at live view on a computer guiding through a cellphone to the installer to accurately point the camera to the proper position. If system integrators can do some of the legwork prior to even getting on site, it can reduce cost and improve efficiency. Imagine having 300 cameras ready to send to a project site. To configure those cameras, a system integrator has to take each camera out of the box, plug each into a switch, configure it, take it off of the switch and put it back in the box. To improve this process, camera manufacturers have now developed packaging that provides access to the camera port without even having to remove it from the box. It's an innovative solution that saves time. Modular cameras have optional PTRZ modules that can be remotely adjusted to the field of view Software Programs Help In Enhancing Installation Whether it's a one-man show or a team of electricians, installers and configurators, software programs can greatly enhance the installation process. Device managers are important tools in adding multiple cameras to a project. Using that 300-camera project, for example, it's easier when a manufacturer has a device manager that allows the mass programming and configuration of cameras. Adding 300 cameras one by one is time consuming and leaves room for error when making so many multiple entries. A device manager should be able to scan the network and locate its devices, allowing them to be grouped, configured and much more. Every video surveillance camera project is going to have its ups and downs. But camera manufacturers can do their part in the production process to address the many issues known to slow down progress. It's impressive that many are taking the lead in producing innovations like modular camera design, flexibility in the field and accessible packaging that can truly reduce installation cost and improve efficiency.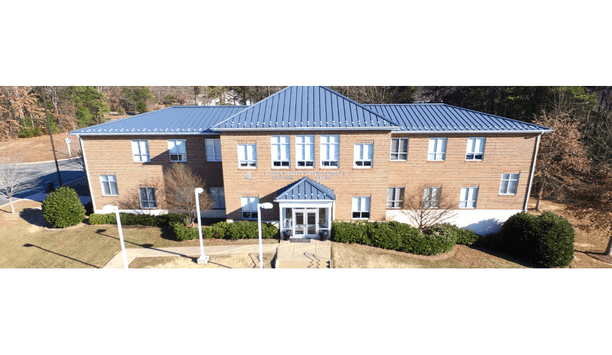 Louisa County Public Schools Uses Vicon Security Solutions To Prepare For Emergency Situations
Vicon Industries Inc. (VCON: OTCQB Venture Market) ("Vicon"), designer and manufacturer of video surveillance and access control software, hardware and components, announced today that Louisa County Public Schools, in Northern Virginia, has completed installation of a district-wide Vicon Valerus video management solution that encompasses its six school buildings and connects nearly 400 cameras. The system includes multiple application servers and NVRs running Valerus VMS software, as well as a wide range of Vicon IP megapixel camera models. The district has opted to share camera access with the Louisa County Sheriff's Department, whose officers can use iPads and smartphones to immediately call up video through the Valerus VMS interface in case of an emergency. This allows them to visually assess any situation and locate the perpetrator before sending in officers. Vicon Sponsored Training Class The Valerus solution was chosen by Louisa County Public Schools because of Vicon's willingness to provide the district's in-house electricians and technical team with as much autonomy as possible in setting up and managing the system. After participating in a Vicon sponsored training class, the district has been self-sufficient in its ability to install, program and troubleshoot Valerus. David Szalankiewicz, LCPS Facilities Director, says "Vicon's technical team has supported our in-house guys directly with training and certification so that we feel completely in control." Ron Lapsley, Vicon's Regional Sales Manager who worked on the project, explains, "Vicon understands that the technical capabilities and service needs are different for each customer, and we're glad to provide the right level of support that makes sense. In many cases, the manufacturer relationship is as important as the product itself in making sure a customer is satisfied."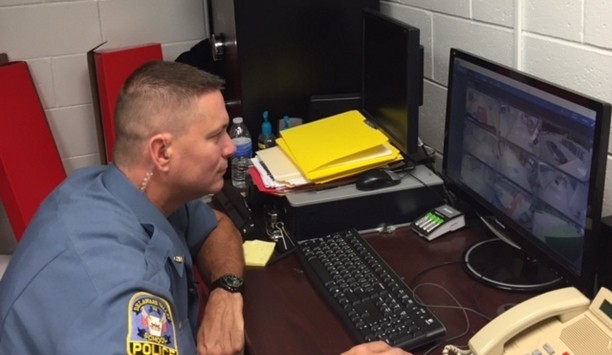 Vicon Video Surveillance System Secures Delaware Valley School District
With increased security a priority for school districts across the country, administrators are taking a close look at their technology to ensure it can deliver in an emergency. Concerns over active shooters and other violent scenarios have districts paying attention and putting heightened security measures in place. Christopher Lordi, Director of Administrative Services at Delaware Valley School District in rural, northeast Pennsylvania, knew it was time to upgrade his district's surveillance technology, so he turned to the integration expertise of Guyette Communications to get the job done. Analog DVR System The outdoor PTZ cameras that panned back and forth were causing them to miss a lot of activity The DVR system that covered Delaware Valley's seven schools and nine buildings was state-of-the-art when it was installed a decade ago, but it was no longer meeting the district's needs. Administrators complained that is was difficult to view and manage video from all of the cameras as a unified system. The analog video made it hard to identify faces and see other important details. And the outdoor PTZ cameras that panned back and forth were causing them to miss a lot of activity. "We had a lot of blind spots," says Chris. Guyette Communications, of Plymouth, PA, has worked with the district for over a decade supporting its technology needs, so Chris looked to them for guidance. Scott Surochak and Rick Scalzo, both of Guyette, recommended a new-to-market VMS, Vicon's Valerus, that they felt would provide all the features and performance the district sought in a very cost-effective manner. They also recommended that the district abandon their analog cameras and standardize district-wide on higher performance, megapixel IP models. Valerus VMS The significant expense of replacing not just the VMS system, but hundreds of cameras district-wide, required buy-in from the school board. Rick and Scott, along with Vicon's regional sales manager, Doug Stadler, provided an in-depth demonstration of the capabilities of Vicon's new Valerus VMS, along with its line of IQeye Alliance cameras, to the school board. The new system would allow them to clearly identify the faces of visitors, read license plates within the school parking lots, eliminate current blind spots throughout the campuses, and easily search video to quickly find evidence of crime or vandalism. Convinced of the long-term value of the investment, the school board gave a green light to proceed. Vicon Fixed And Cruiser Cameras Approximately 400 cameras were installed throughout the district's nine buildings, almost all of which are Vicon 3MP IQeye Alliance fixed domes Installation began in March 2017 and continued throughout the summer. Approximately 400 cameras were installed throughout the district's nine buildings, almost all of which are Vicon 3MP IQeye Alliance fixed domes. These provide coverage of all entrances to buildings, busy hallways, and spaces like lunchrooms, auditoriums, playgrounds, parking lots and athletic fields. In addition, Vicon Cruiser domes with 30X optical zoom were installed in each parking lot to capture license plates. To support so many high-resolution cameras transmitting at full frame rates, Guyette installed a dedicated security network capable of handling the bandwidth. All cameras are hard wired with new CAT-6 cabling, which feeds back to CISCO switches and a fiber backbone that runs through each building. Installing Security Network To minimize bandwidth transmission between buildings, Guyette recommended that each school locally record video from its respective cameras. The five lower schools have each been equipped with a single Valerus server that both runs VMS application software and performs as an NVR. The middle school and high school, which share a building, have an application server plus four NVRs to support the higher number of cameras. Because the Valerus VMS software makes exclusive use of a thin-client, there was no need to install software on any workstations. Complete user and administrative functionality is available through a standard web browser interface. Rick says that "Installation went very smoothly. The system works well and it's easy to navigate and program. I'm used to systems where we have to do everything manually, but with Valerus, it does a lot of things for you. For example, you can copy programming to multiple cameras. Setting up one camera and then copying it to 50 others is a huge time saver." "The system is also really easy to update," he says. "Two new Valerus versions were released during the months we were doing the installation, and we just had to download it once each time to an application server, and then it was automatically pushed out to all the other servers on the network." Efficient Crime DetectionTwo new Valerus versions were released during the months we were doing the installation, and we just had to download it once each time to an application server" There isn't a lot of criminal activity in the Delaware Valley School District, thanks to outreach programs that create a collaborative relationship between the school police force, administrators, students and parents. However, sometimes issues do occur, and Valerus has already helped the district solve a theft. Chris describes an incident that occurred while the system was still being installed in the spring of 2017. "There was a theft from one of the administrative offices. The employee thought the office had been locked, but our surveillance video was able to show that it was not and displayed the comings and goings of everyone who entered the office during the time in question. The video quality was so clear that the thief's face could be identified. The footage was turned over to the local police who were able to apprehend the thief and recover the stolen property. With our old VMS system, the video wouldn't have provided enough detail for us to identify the culprit." High-End Video Surveillance Chris says he'd love to say that Valerus' "museum search" made it possible to find the incriminating video in minutes. However, because the system was just getting installed, not all features were operational yet and his police force had to manually look through hours of video. "The officers are really looking forward to being able to use the search function in the future, now that we're all up and running. They love how you can draw a box over an area of the video where you know something has happened, and Valerus will do all the work for you," he says. In speaking about response to crimes and emergencies, Rick adds that because Valerus uses a thin client, the school district has the luxury of easily providing outside law enforcement with access to their system. If they ever needed help from local or state police, like in an active shooter situation, administrators can provide them with a link to the district's network so that they can better coordinate a response. This would have been impossible with their old system. Ensuring Valerus System's Functionality The VMS thin-client interface allows the officers to view video from anywhere, including on their phones or tablets Unusual for a district of its size, Delaware Valley has its own, full-time, six-person police force. Among other responsibilities, this force is tasked with monitoring the new Valerus system. Each officer has been equipped with his or her own workstation from which they can monitor the cameras physically located at their assigned schools. Administrators at each building also have access to view local cameras. In addition, a centrally located, district-wide monitoring station has been set up to make it easy for officers and school officials to keep an eye on the district as a whole. Rick Scalzo explains that while the VMS thin-client interface allows the officers to view video from anywhere, including on their phones or tablets, his team recommended the purchase of high-performance, manufacturer-certified PC workstations for each officer's monitoring station. This was to ensure that these computers would have the necessary processing power to display large numbers of high-resolution camera feeds simultaneously. These workstations are hard wired to the network to provide the fastest and most reliable connectivity to the application server. Chris Lordi says that the district has also provided all officers with iPhone 6s, which they use regularly to monitor what's happening at their buildings. License Plate Recognition And PTZ Cameras One of the capabilities that the district required of the new system is the ability to read license plates of vehicles entering or exiting school grounds. Officers are able to take control of the PTZ cameras in each parking lot and zoom in on the plates of any vehicles of interest. This can even be done via the iPhone interface. Chris explains that it has not been necessary to integrate Valerus with any special license plate recognition (LPR) software because his team of police officers has immediate access to databases where they can look up plates as needed. However, this integration is currently available for Valerus customers and can help automate the process for those who need it. Intruder Detection They want top-notch safety, and Valerus delivers that" Chris says that "Our school board takes safety and security very seriously, so for them, this significant investment was justified as soon as we showed them what it can do. They want top-notch safety, and Valerus delivers that. Buy-in from teachers, and the union, who have expressed reservations over the placement of many new cameras that didn't previously exist, has required additional communication and education. Both Chris and Rick have made it very clear that the upgraded system is not for the purpose of intimidating or keeping closer watch on employees as they perform their daily jobs. Our main concern is thwarting security threats and keeping everybody safe. The additional cameras and new software might help us break up a fight or address bullying issues, but it's also important for much more serious situations, like dealing with an active shooter or act of terrorism. Now we can use cameras to follow an intruder throughout our buildings, and that can help us keep everyone safe while we apprehend him." Chris says that "When we put it like that, everyone gets on board." Counter Terror Chris is extremely appreciative of the support Guyette Communications has provided throughout this project, including individually training each school principal as their building was completed. "I can't stress how well Guyette has delivered for us. They're flexible, reliable and compassionate, and they've been a true partner at every step of the way. I'd recommend Guyette to anybody." With school back in session, and the district's police force busy implementing its many safety programs, Chris looks forward to another school year without any major security incidents. However, with a new Valerus system and high-resolution cameras in place, he knows he now has not only the right people but the right technology to handle any crisis.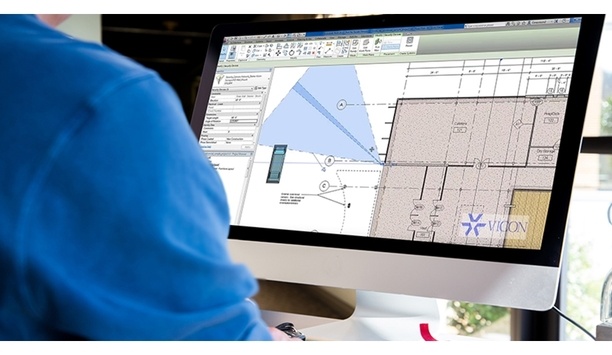 Vicon's Access Control And Video Tools Simplify Security Technology For City Hall In Northwestern US
Technology is front and center at a beautiful new City Hall in the Northwest U.S., where community members will find local government offices, city council chambers and the department of economic development. The building's tightly integrated electrical, lighting, fire protection, telecommunications and security solutions is the work of Coffman Engineers. Ben Helms was project manager responsible for specifying Vicon's Valerus VMS and VAX Access Control security solutions into the facility and credits Vicon's A&E tools and support services with helping him to get the job done right. Access control And VMS Solutions Ben says that his firm has a long history with Vicon through Vicon's dedicated A&E outreach programs Ben says that his firm has a long history with Vicon through Vicon's dedicated A&E outreach programs. In the past, he has attended Vicon's annual A&E Summit, a 2 ½ day educational event filled with seminars and interactive learning for the specifying community on topics related to surveillance technologies and solutions. It was at one of these seminars that he was first shown a beta version of Valerus, Vicon's new VMS that was still under development. "I thought it was really cool," he says. "It's a big jump to go to an all browser-based system and adds a lot of advantages over a hard system." As for the VAX Access Control solution, Ben appreciated the over-the-door controllers, which he says, from his standpoint, "made the system a lot less work to design." He says that "Normally, controllers are all lined up in an IT room and you have masses of wiring going out to the doors, so you have to worry about voltage drop and a lot of other factors. With the VAX controller, you just put it out there, connect it to a PoE drop, and you're done." VAX-Valerus Integration With the built-in integration between Valerus and VAX, it just made sense to go that way" When Ben began work on the brand-new City Hall, which required a unified access control and VMS solution, he saw a perfect match. "With the built-in integration between Valerus and VAX, it just made sense to go that way." Steve Helms, Ben's father and the Principal in Charge of the project, had also attended Vicon's A&E Summits in the past and had seen what Valerus and VAX could do. He agreed with Ben's recommendation. For putting together specifications for the security portion of the City Hall project, Ben relied on ARCAT SpecWizard, a free online tool that automates the spec building process. Vicon is one of only a few VMS manufacturers who have invested in providing this resource to the A&E community. SpecWizard is particularly helpful for solutions that include a wide range of components and require a degree of customization for each project. Ben says that he found SpecWizard really easy to use. "I just went in and checked the boxes for the cameras, servers and software that I wanted, and downloaded the completed spec in Word format. All I had to do was edit it a bit to cut out a few things I didn't need. It made it really simple to grab all the parts and pieces and make sure that everything was covered." High Megapixel Cameras The entire City Hall project was built in AutoDesk REVIT software for BIM (building information modeling) The entire City Hall project was built in AutoDesk REVIT software for BIM (building information modeling), allowing the architecture and engineering teams to collaboratively model the building's components and simulate its systems and structures. Ben was able to access REVIT models of all of Vicon's camera models, available through the AutoCAD360 library, drag them into the project and pop them right into place. "This part of the project was really fun," say Ben. The models clearly showed the mechanicals for the cameras as well as their field of view. When presenting the drawings to the clients, it was easy to explain what could be seen from each camera and how they would all work together as a system to provide coverage of all critical areas. The City Hall project used several different camera models, with resolutions ranging from 2MP to 12MP. High megapixel cameras generate a tremendous amount of data and calculating bandwidth and storage requirements are complicated by factors such as frame rates, video quality, lighting, the types of images being recorded, and use of settings like motion activated recording. To guide him through this evaluation process, Ben says he relied on Vicon's free calculator tools, which simplified the challenge of determining the system's server and storage needs. Video-Access Control Integration The City Hall project used several different camera models, with resolutions ranging from 2MP to 12MP While Ben greatly appreciated the many tools that Vicon offers to make his job easier, he says that the biggest reason he would absolutely use VAX and Valerus again is the support he received from the Vicon team. "I have a local Vicon rep here I can call, and I know their entire technical team is always available to help me if I have any sort of issue." Ben says that it's also very important to specify solutions that deliver value to his clients. It's nice to be able to say to them, "Here's a system that is not going to cost you a ton to install, you can have unlimited user groups, unlimited users, the video and access control will completely integrate with each other, it has all these features included that a lot of systems charge extra for, and the licensing cost is pretty low. From a consulting and specifying standpoint, it checks a lot of the boxes that we really like."
Featured white papers
Combining Systems Intelligence And Human Insight For Superior Security
Download
3 Ways To Increase Workplace Safety And Resource Efficiency
Download
Mobile Access- What You Need To Know (Part 1)
Download