Vicon Access Controllers
(26)
Browse Access Controllers
Access control controller products updated recently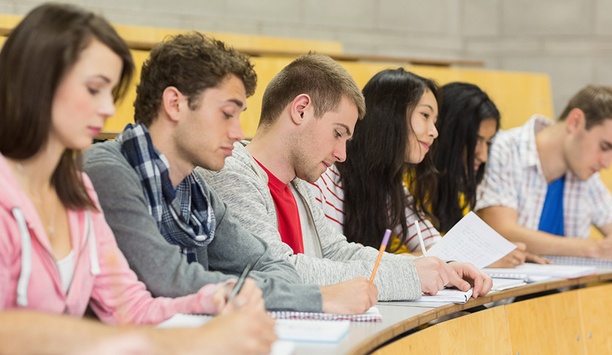 The Intersection Of Education And Fire And Security
Protecting against fire and security risks is an essential aspect of life for people and across all sectors. However, there is an increasing expectation and demand on fire and security providers, in areas such as education. The securitisation of our world paired with the rapid speed of communication and news updates means that young people especially have the potential to be more aware of potential dangers and threats to their own safety and the safety of those around them. Education institutions are large and sometimes sprawling sites that present considerable fire and security challenges. From Kindergartens to Colleges Each education site brings distinct challenges, with differing facilities and specialties, as well as the need to maintain the capacity of students, teachers and lecturers to study, learn and teach at the high level expected.Each education site brings distinct challenges, with differing facilities and specialties While some schools and universities are based in urban areas with a mix of heritage and high rise buildings, others are sprawled across green open spaces. Some of these sites have specialised sporting facilities, while others may be focused on engineering or scientific study, with costly technical equipment. Kindergartens and primary schools have their own unique requirements. Parents expect the highest safety standards, while schools require safety in addition to efficient facilities management. The demographic of these institutions is predominantly young children, who are often unaware of or only just learning about fire safety and personal safety. This creates a huge vulnerability and an added onus on teachers to keep their students safe. Facial recognition at West Academy of Beijing In response to this need, Chubb China upgraded the closed-circuit television (CCTV) system for Western Academy of Beijing (WAB) focusing on elevating video content analytic features, including maximised CCTV monitoring, automatic police calling, and a smart search solution. Complementing this, a facial recognition system capable of finding the exact location of a student on campus within 30 seconds was added, aided by real-time remote gate operation. This integrated and advanced system resulted won the "High Quality Educational Technology Suppliers for School" award for the WAB project at the 2019 BEED Asia Future Oriented Construction of Universities and Schools Seminar. This award recognizes outstanding solution design and project execution. Parents expect the highest safety standards, while schools require safety in addition to efficient facilities management Awareness remains important at university As students graduate from kindergarten, primary school, junior and senior school, they become more aware of fire safety, relevant dangers and how to protect themselves. Unfortunately, external dangers remain. There are particularly high stakes for university campus facilities managers The safety of students in a university environment is also critical. It is often the first time young people live away from their family home and have the independence of adulthood. For this reason, there are particularly high stakes for university campus facilities managers. In the eventuality of a fire, students could be at great risk and, beyond the immediacy of physical harm, this can have serious ramifications for the reputation of an educational institution. Integrated solutions Integrated solutions must be nimble and adapted to a range of site types including campus residences, recreational areas, open spaces and lecture theatres. Chubb Sicli recently identified and overcame these challenges through the installation of a full suite of fire safety and security equipment and services at Webster University Geneva. Established in Switzerland in 1978, Webster University Geneva is an accredited American university campus that offers programs in English to students interested in undergraduate or graduate-level education. Located in the Commune of Bellevue, just a few kilometres from Geneva's central station, the campus of Webster University Geneva includes five buildings in a park-style atmosphere. Full fire and security audit Chubb Sicli provided Webster's fire extinguisher maintenance for over 25 years. This business relationship led to a full fire and security audit that identified the need for updates to the university's security installation. The initial audit showed several improvements to the university's security profile were needed.The challenge was to create and provide an effective and interconnected fire and security solution The challenge was to create and provide an effective and interconnected fire and security solution, enhancing the security of the student population and its ever-evolving needs. This included complete fire detection and intruder alarms for all five buildings, upgrades to existing CCTV systems, new video surveillance equipment and an automated fire extinguishing system in the kitchen areas. In addition to this integrated system solution, Webster University required access control for all main entrances, with the requirement that all documentation to be made available in English, because Webster is an American company. Customized solution Chubb Sicli's quality, capability, and security expertise provided a customized solution for the unique educational establishment. Not only was the solution both tailored and integrated, the approach and planning were based on audit, fire extinguisher and emergency light maintenance, fire detection, intrusion detection, access control, video surveillance and Fire Detection. Through dedicated and integrated fire safety support, Chubb provides students and families peace of mind and security. From the moment a young child enters the education system, Chubb's diligent and effective surveillance and fire safety systems work to prevent and protect, offering a new kind of 'end-to-end' service for education systems around the world.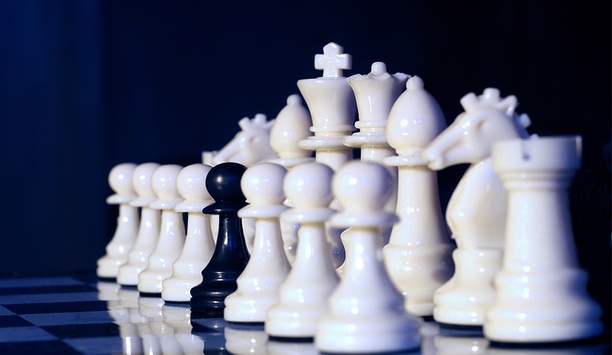 How To Build An Insider Threat Program
Insider threat programs started with counter-espionage cases in the government. Today, insider threat programs have become a more common practice in all industries, as companies understand the risks associated with not having one. To build a program, you must first understand what an insider threat is. An insider threat is an employee, contractor, visitor or other insider who have been granted physical or logical access to a company that can cause extensive damage. Damage ranges from emotional or physical injury, to personnel, financial and reputational loss to data loss/manipulation or destruction of assets. Financial and confidential information While malicious insiders only make up 22% of the threats, they have the most impact on an organization Most threats are derived from the accidental insider. For example, it's the person who is working on a competitive sales pitch on an airplane and is plugging in financial and confidential information. They are working hard, yet their company's information is exposed to everyone around them. Another type of insider, the compromised insider, is the person who accidentally downloaded malware when clicking on a fake, urgent email, exposing their information. Malicious insiders cause the greatest concerns. These are the rogue employees who may feel threatened. They may turn violent or take action to damage the company. Or you have the criminal actor employees who are truly malicious and have been hired or bribed by another company to gather intel. Their goal is to gather data and assets to cause damage for a specific purpose. While malicious insiders only make up 22% of the threats, they have the most impact on an organization. They can cause brand and financial damage, along with physical and mental damage. Insider threat program Once you determine you need an insider threat program, you need to build a business case and support it with requirements. Depending on your industry, you can start with regulatory requirements such as HIPAA, NERC CIP, PCI, etc. Talk to your regulator and get their input. Everyone needs to be onboard, understand the intricacies of enacting a program Next, get a top to bottom risk assessment to learn your organization's risks. A risk assessment will help you prioritize your risks and provide recommendations about what you need to include in your program. Begin by meeting with senior leadership, including your CEO to discuss expectations. Creating an insider threat program will change the company culture, and the CEO must understand the gravity of his/her decision before moving forward. Everyone needs to be onboard, understand the intricacies of enacting a program and support it before its implemented. Determining the level of monitoring The size and complexity of your company will determine the type of program needed. One size does not fit all. It will determine what technologies are required and how much personnel is needed to execute the program. The company must determine what level of monitoring is needed to meet their goals. After the leadership team decides, form a steering committee that includes someone from legal, HR and IT. Other departments can join as necessary. This team sets up the structure, lays out the plan, determines the budget and what type of technologies are needed. For small companies, the best value is education. Educate your employees about the program, build the culture and promote awareness. Teach employees about the behaviors you are looking for and how to report them. Behavioral analysis software Every company is different and you need to determine what will gain employee support The steering committee will need to decide what is out of scope. Every company is different and you need to determine what will gain employee support. The tools put in place cannot monitor employee productivity (web surfing). That is out of scope and will disrupt the company culture. What technology does your organization need to detect insider threats? Organizations need software solutions that monitor, aggregate and analyze data to identify potential threats. Behavioral analysis software looks at patterns of behavior and identifies anomalies. Use business intelligence/data analytics solutions to solve this challenge. This solution learns the normal behavior of people and notifies security staff when behavior changes. This is done by setting a set risk score. Once the score crosses a determined threshold, an alert is triggered. Case and incident management tools Predictive analytics technology reviews behaviors and identifies sensitive areas of companies (pharmacies, server rooms) or files (HR, finance, development). If it sees anomalous behavior, it can predict behaviours. It can determine if someone is going to take data. It helps companies take steps to get ahead of bad behavior. If an employee sends hostile emails, they are picked up and an alert is triggered User sentiment detection software can work in real time. If an employee sends hostile emails, they are picked up and an alert is triggered. The SOC and HR are notified and security dispatched. Depending on how a company has this process set-up, it could potentially save lives. Now that your organization has all this data, how do you pull it together? Case and incident management tools can pool data points and create threat dashboards. Cyber detection system with access control An integrated security system is recommended to be successful. It will eliminate bubbles and share data to see real-time patterns. If HR, security and compliance departments are doing investigations, they can consolidate systems into the same tool to have better data aggregation. Companies can link their IT/cyber detection system with access control. Deploying a true, integrated, open system provides a better insider threat program. Big companies should invest in trained counterintelligence investigators to operate the program. They can help identify the sensitive areas, identify who the people are that have the most access to them, or are in a position to do the greatest amount of harm to the company and who to put mitigation plans around to protect them. They also run the investigations. Potential risky behavior Using the right technology along with thorough processes will result in a successful program You need to detect which individuals are interacting with information systems that pose the greatest potential risk. You need to rapidly and thoroughly understand the user's potential risky behavior and the context around it. Context is important. You need to decide what to investigate and make it clear to employees. Otherwise you will create a negative culture at your company. Develop a security-aware culture. Involve the crowd. Get an app so if someone sees something they can say something. IT should not run the insider threat program. IT is the most privileged department in an organization. If something goes wrong with an IT person, they have the most ability to do harm and cover their tracks. They need to be an important partner, but don't let them have ownership and don't let their administrators have access. Educating your employees and creating a positive culture around an insider threat program takes time and patience. Using the right technology along with thorough processes will result in a successful program. It's okay to start small and build.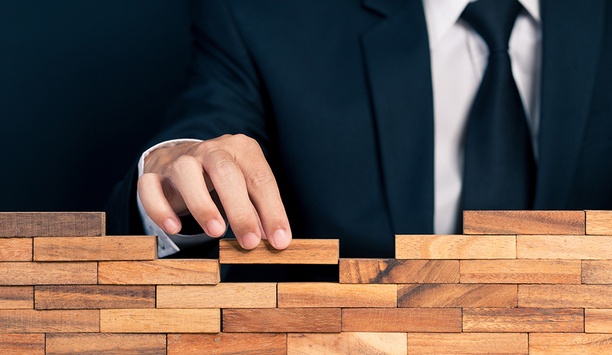 The Benefits Of An Integrated Security System
Today, the world is connected like never before. Your watch is connected to your phone, which is connected to your tablet and so on. As we've begun to embrace this 'smart' lifestyle, what we're really embracing is the integration of systems. Why do we connect our devices? The simplest answer is that it makes life easier. But, if that's the case, why stop at our own personal devices? Connection, when applied to a business' operations, is no different: it lowers effort and expedites decision making. Integrating security systems Systems integration takes the idea of connected devices and applies it to an enterprise Systems integration takes the idea of connected devices and applies it to an enterprise, bringing disparate subcomponents into a single ecosystem. This could mean adding a new, overarching system to pull and collect data from existing subsystems, or adapting an existing system to serve as a data collection hub. Regardless of the method, the purpose is to create a single, unified view. Ultimately, it's about simplifying processes, gaining actionable insights into operations and facilitating efficient decision-making. Although integration is becoming the new norm in other areas of life, businesses often opt out of integrating security systems because of misconceptions about the time and resources required to successfully make the change. So, instead of a streamlined operation, the various security systems and devices are siloed, not communicating with each other and typically being run by different teams within an organization. Time-Intensive process When systems are not integrated, companies face a wide range of risks driven by a lack of transparency and information sharing, including actual loss of property or assets. For example, a team in charge of access control is alerted to a door being opened in the middle of the night but can't see what exactly is taking place through video surveillance. Without integrated systems they have no way of knowing if it was a burglar, an equipment malfunction or a gust of wind. Without integration between systems and teams, the ability to quickly put the right pieces in front of decision makers is missing. Instead, the team would have to go back and manually look for footage that corresponds with the time a door was open to figure out which door it was, who opened it and what happened after, which can be a time-intensive process. Integrating access control and surveillance systems Theft and vandalism occur quickly, meaning systems and users must work faster in order to prevent it This slowed response time adds risk to the system. Theft and vandalism occur quickly, meaning systems and users must work faster in order to prevent it. Security systems can do more than communicate that theft or vandalism occurred. Properly integrated, these systems alert users of pre-incident indicators before an event happens or deter events altogether. This gives teams and decision makers more time to make effective decisions. Integrating access control and surveillance systems allows for a more proactive approach. If a door is opened when it's not supposed to be, an integrated system enables users to quickly see what door was opened, who opened it and make a quick decision. Integrated solutions are more effective, more efficient and help drive cost-saving decisions. Ideally, companies should establish integrated solutions from the start of operations. This allows companies to anticipate problems and adjust accordingly instead of reacting after an incident has occurred. Security camera system Although starting from the beginning is the best way to ensure comprehensive security, many companies have existing security systems, requiring integration and implementation to bring them together. Typically, companies with established security systems worry about the impact to infrastructure requirements. Is additional infrastructure necessary? How and where should it be added? What financial or human resources are required? These concerns drive a mentality that the benefits gained from an integrated solution aren't worth the costs of implementation. Thankfully, this is becoming less of a problem as security providers, like Twenty20™ Solutions, work to offer adaptable solutions. With flexible options, operators don't worry about adding or replacing infrastructure to align with a provider's model. This allows users to monitor camera footage and gate traffic from one system If a company has an existing security camera system, but identifies a need for access control, a modern integrated solution provider can supply the gates for access points and equip the gates and cameras with the technology to connect the two. This allows users to monitor camera footage and gate traffic from one system. This model also spares operators additional costs by using a sole vendor for supplemental needs. Overall management of security While a single, unified system is beneficial for cost saving, it can also help the overall management of security. The ability to view all operating systems in one dashboard allows security personnel to manage a site from any location, reducing the expense and effort required to manage a system. The mobile world today means security directors no longer need to be in a centralized operations center to see alerts and make decisions. This simplifies processes by allowing users to quickly see an alert, pull up a camera, delete a user or check an access log from a phone. Modern networks are secure and accessible to those with permissions, without requiring those users to be physically present. Consolidating security systems is the first step companies can take toward streamlining work, information and costs. The next step is integrating all sites, both remote and on-grid. Energy and communication technology The integration of sites and systems turns mountains of data and information into actionable intelligence Traditional methods demanded two systems: one for on-grid facilities and another for off-grid locations. With advancements in energy and communication technology, the need for multiple systems is gone. Data from remote sites can be safely and securely fed into an existing system. These remote locations may gather, distribute and manage data in a different manner than a connected system due to the cost of transmission via remote connections (i.e., cellular or satellite connection). The end result, however, is a consistent and holistic view of operations for the decision maker. The integration of sites and systems turns mountains of data and information into actionable intelligence. With connected devices monitoring occurrences at individual sites, as well as events across locations, the data tells a story that is unhindered by operational silos or physical space. Identifying patterns and trends Instead of providing 10 hours-worth of footage that may or may not be relevant, system analytics can provide users with the specific set of information they need. Incidents once discarded as 'one-off' events can now be analyzed and data-mapped to identify patterns and trends, directing future resources to the most critical areas first. Consumers are increasingly expecting everything they need to be right where they need it – and businesses are right behind them. The current generation of security professionals are increasingly expecting the simplicity of their everyday personal tasks to be mirrored in enterprise systems, which means giving them the ability to see what matters in one place. A unified system can provide just that, a single view to help simplify processes, promote cost saving and accelerate decision making.
Vicon Introduces Valerus 20 With Advanced Enterprise Performance Features Like Interactive Mapping And Bookmarking
Vicon Industries, Inc., designer and manufacturer of video surveillance and access control software, hardware and components, announced the availability of Valerus version 20, which adds features designed to expand its overall capabilities while maintaining its core value as the easiest VMS on the market. This latest release offers features that include: interactive mapping, an event query engine and bookmarking functionality. Improving event response time Valerus' new interactive mapping feature provides the ability to create detailed maps from PNG or JPEG image files. Users can then overlay resource icons on to these maps, with the flexibility to control the location and view of the resource; for added ease of functionality, maps can be linked to other maps. The mapping functionality presents a wealth of information in a very efficient and understandable manner and is extremely useful for local law enforcement and security teams. The addition of a dedicated events database provides the ability to store all events that occur in Valerus, including both internal and external events, allowing the user to look back historically. This offers a new search capability, where users can create queries based on parameters such as motion detection, digital input, external events and analytics services. The event search feature enhances the way users interact with systems, dramatically improving event response times and helping make event issues more actionable. Complex password for increased security The numeric ID can be edited on its resource properties page as well the dedicated numeric ID page Another new feature available in version 20 is bookmarking, which adds the ability for the user to create a bookmark related to a specific video feed and allows entering notes so users can easily share information. The bookmark is accessible on the playback video and will be stored in the events database, so it can be queried. Bookmarking helps keep track of noteworthy events while users are building a case or trying to gain a better understanding of concerning incidents. In keeping with the Valerus commitment to delivering "advanced simplicity," Valerus 20 has enhanced many user functions for ease-of-use. There is now the ability to enforce a complex password for increased security. The numeric ID of a device can now be edited directly on its resource properties page as well the dedicated numeric ID page. The Excel report shows added information, including the MAC address, numeric ID and Gateway server, to better serve the user. VMS replacement projects There is a dynamic link from an error on the dashboard directly to that resource's configuration page. An advanced log report was added to aid in troubleshooting any problems that might arise. To encourage users to take advantage of this new release introduction, Vicon has launched two promotional campaigns. The offers are targeted at new VMS installs and VMS replacement projects, offering free licenses for Valerus 20; so now is the time to experience the advanced simplicity of Valerus. "Vicon's Valerus VMS platform has proven to be widely embraced in enterprise applications, and we anticipate that the features we are introducing with Valerus version 20 will do much to further that trend," said Bret McGowan, Senior V.P. of Sales and Marketing.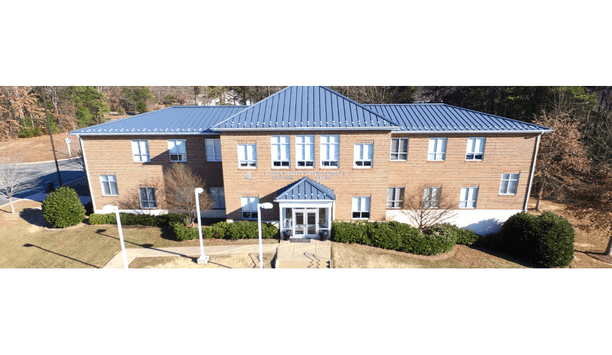 Louisa County Public Schools Uses Vicon Security Solutions To Prepare For Emergency Situations
Vicon Industries Inc. (VCON: OTCQB Venture Market) ("Vicon"), designer and manufacturer of video surveillance and access control software, hardware and components, announced today that Louisa County Public Schools, in Northern Virginia, has completed installation of a district-wide Vicon Valerus video management solution that encompasses its six school buildings and connects nearly 400 cameras. The system includes multiple application servers and NVRs running Valerus VMS software, as well as a wide range of Vicon IP megapixel camera models. The district has opted to share camera access with the Louisa County Sheriff's Department, whose officers can use iPads and smartphones to immediately call up video through the Valerus VMS interface in case of an emergency. This allows them to visually assess any situation and locate the perpetrator before sending in officers. Vicon Sponsored Training Class The Valerus solution was chosen by Louisa County Public Schools because of Vicon's willingness to provide the district's in-house electricians and technical team with as much autonomy as possible in setting up and managing the system. After participating in a Vicon sponsored training class, the district has been self-sufficient in its ability to install, program and troubleshoot Valerus. David Szalankiewicz, LCPS Facilities Director, says "Vicon's technical team has supported our in-house guys directly with training and certification so that we feel completely in control." Ron Lapsley, Vicon's Regional Sales Manager who worked on the project, explains, "Vicon understands that the technical capabilities and service needs are different for each customer, and we're glad to provide the right level of support that makes sense. In many cases, the manufacturer relationship is as important as the product itself in making sure a customer is satisfied."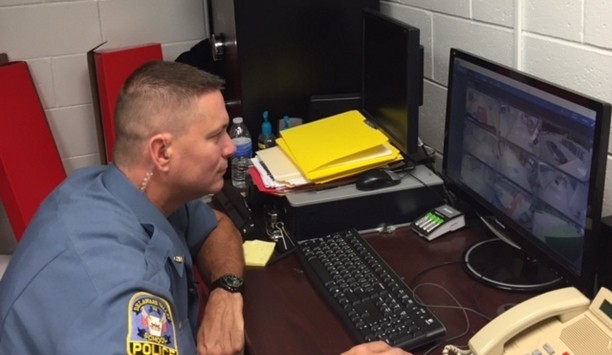 Vicon Video Surveillance System Secures Delaware Valley School District
With increased security a priority for school districts across the country, administrators are taking a close look at their technology to ensure it can deliver in an emergency. Concerns over active shooters and other violent scenarios have districts paying attention and putting heightened security measures in place. Christopher Lordi, Director of Administrative Services at Delaware Valley School District in rural, northeast Pennsylvania, knew it was time to upgrade his district's surveillance technology, so he turned to the integration expertise of Guyette Communications to get the job done. Analog DVR System The outdoor PTZ cameras that panned back and forth were causing them to miss a lot of activity The DVR system that covered Delaware Valley's seven schools and nine buildings was state-of-the-art when it was installed a decade ago, but it was no longer meeting the district's needs. Administrators complained that is was difficult to view and manage video from all of the cameras as a unified system. The analog video made it hard to identify faces and see other important details. And the outdoor PTZ cameras that panned back and forth were causing them to miss a lot of activity. "We had a lot of blind spots," says Chris. Guyette Communications, of Plymouth, PA, has worked with the district for over a decade supporting its technology needs, so Chris looked to them for guidance. Scott Surochak and Rick Scalzo, both of Guyette, recommended a new-to-market VMS, Vicon's Valerus, that they felt would provide all the features and performance the district sought in a very cost-effective manner. They also recommended that the district abandon their analog cameras and standardize district-wide on higher performance, megapixel IP models. Valerus VMS The significant expense of replacing not just the VMS system, but hundreds of cameras district-wide, required buy-in from the school board. Rick and Scott, along with Vicon's regional sales manager, Doug Stadler, provided an in-depth demonstration of the capabilities of Vicon's new Valerus VMS, along with its line of IQeye Alliance cameras, to the school board. The new system would allow them to clearly identify the faces of visitors, read license plates within the school parking lots, eliminate current blind spots throughout the campuses, and easily search video to quickly find evidence of crime or vandalism. Convinced of the long-term value of the investment, the school board gave a green light to proceed. Vicon Fixed And Cruiser Cameras Approximately 400 cameras were installed throughout the district's nine buildings, almost all of which are Vicon 3MP IQeye Alliance fixed domes Installation began in March 2017 and continued throughout the summer. Approximately 400 cameras were installed throughout the district's nine buildings, almost all of which are Vicon 3MP IQeye Alliance fixed domes. These provide coverage of all entrances to buildings, busy hallways, and spaces like lunchrooms, auditoriums, playgrounds, parking lots and athletic fields. In addition, Vicon Cruiser domes with 30X optical zoom were installed in each parking lot to capture license plates. To support so many high-resolution cameras transmitting at full frame rates, Guyette installed a dedicated security network capable of handling the bandwidth. All cameras are hard wired with new CAT-6 cabling, which feeds back to CISCO switches and a fiber backbone that runs through each building. Installing Security Network To minimize bandwidth transmission between buildings, Guyette recommended that each school locally record video from its respective cameras. The five lower schools have each been equipped with a single Valerus server that both runs VMS application software and performs as an NVR. The middle school and high school, which share a building, have an application server plus four NVRs to support the higher number of cameras. Because the Valerus VMS software makes exclusive use of a thin-client, there was no need to install software on any workstations. Complete user and administrative functionality is available through a standard web browser interface. Rick says that "Installation went very smoothly. The system works well and it's easy to navigate and program. I'm used to systems where we have to do everything manually, but with Valerus, it does a lot of things for you. For example, you can copy programming to multiple cameras. Setting up one camera and then copying it to 50 others is a huge time saver." "The system is also really easy to update," he says. "Two new Valerus versions were released during the months we were doing the installation, and we just had to download it once each time to an application server, and then it was automatically pushed out to all the other servers on the network." Efficient Crime DetectionTwo new Valerus versions were released during the months we were doing the installation, and we just had to download it once each time to an application server" There isn't a lot of criminal activity in the Delaware Valley School District, thanks to outreach programs that create a collaborative relationship between the school police force, administrators, students and parents. However, sometimes issues do occur, and Valerus has already helped the district solve a theft. Chris describes an incident that occurred while the system was still being installed in the spring of 2017. "There was a theft from one of the administrative offices. The employee thought the office had been locked, but our surveillance video was able to show that it was not and displayed the comings and goings of everyone who entered the office during the time in question. The video quality was so clear that the thief's face could be identified. The footage was turned over to the local police who were able to apprehend the thief and recover the stolen property. With our old VMS system, the video wouldn't have provided enough detail for us to identify the culprit." High-End Video Surveillance Chris says he'd love to say that Valerus' "museum search" made it possible to find the incriminating video in minutes. However, because the system was just getting installed, not all features were operational yet and his police force had to manually look through hours of video. "The officers are really looking forward to being able to use the search function in the future, now that we're all up and running. They love how you can draw a box over an area of the video where you know something has happened, and Valerus will do all the work for you," he says. In speaking about response to crimes and emergencies, Rick adds that because Valerus uses a thin client, the school district has the luxury of easily providing outside law enforcement with access to their system. If they ever needed help from local or state police, like in an active shooter situation, administrators can provide them with a link to the district's network so that they can better coordinate a response. This would have been impossible with their old system. Ensuring Valerus System's Functionality The VMS thin-client interface allows the officers to view video from anywhere, including on their phones or tablets Unusual for a district of its size, Delaware Valley has its own, full-time, six-person police force. Among other responsibilities, this force is tasked with monitoring the new Valerus system. Each officer has been equipped with his or her own workstation from which they can monitor the cameras physically located at their assigned schools. Administrators at each building also have access to view local cameras. In addition, a centrally located, district-wide monitoring station has been set up to make it easy for officers and school officials to keep an eye on the district as a whole. Rick Scalzo explains that while the VMS thin-client interface allows the officers to view video from anywhere, including on their phones or tablets, his team recommended the purchase of high-performance, manufacturer-certified PC workstations for each officer's monitoring station. This was to ensure that these computers would have the necessary processing power to display large numbers of high-resolution camera feeds simultaneously. These workstations are hard wired to the network to provide the fastest and most reliable connectivity to the application server. Chris Lordi says that the district has also provided all officers with iPhone 6s, which they use regularly to monitor what's happening at their buildings. License Plate Recognition And PTZ Cameras One of the capabilities that the district required of the new system is the ability to read license plates of vehicles entering or exiting school grounds. Officers are able to take control of the PTZ cameras in each parking lot and zoom in on the plates of any vehicles of interest. This can even be done via the iPhone interface. Chris explains that it has not been necessary to integrate Valerus with any special license plate recognition (LPR) software because his team of police officers has immediate access to databases where they can look up plates as needed. However, this integration is currently available for Valerus customers and can help automate the process for those who need it. Intruder Detection They want top-notch safety, and Valerus delivers that" Chris says that "Our school board takes safety and security very seriously, so for them, this significant investment was justified as soon as we showed them what it can do. They want top-notch safety, and Valerus delivers that. Buy-in from teachers, and the union, who have expressed reservations over the placement of many new cameras that didn't previously exist, has required additional communication and education. Both Chris and Rick have made it very clear that the upgraded system is not for the purpose of intimidating or keeping closer watch on employees as they perform their daily jobs. Our main concern is thwarting security threats and keeping everybody safe. The additional cameras and new software might help us break up a fight or address bullying issues, but it's also important for much more serious situations, like dealing with an active shooter or act of terrorism. Now we can use cameras to follow an intruder throughout our buildings, and that can help us keep everyone safe while we apprehend him." Chris says that "When we put it like that, everyone gets on board." Counter Terror Chris is extremely appreciative of the support Guyette Communications has provided throughout this project, including individually training each school principal as their building was completed. "I can't stress how well Guyette has delivered for us. They're flexible, reliable and compassionate, and they've been a true partner at every step of the way. I'd recommend Guyette to anybody." With school back in session, and the district's police force busy implementing its many safety programs, Chris looks forward to another school year without any major security incidents. However, with a new Valerus system and high-resolution cameras in place, he knows he now has not only the right people but the right technology to handle any crisis.
Related white papers
OSDP Is The Strongest Access Control For Your Business
Is Your Access Control As Effective As You Think?
The Role Of IT In Physical Access Control