Messoa Power supplies & batteries
(12)
Browse Power supplies & batteries
Power supply & battery products updated recently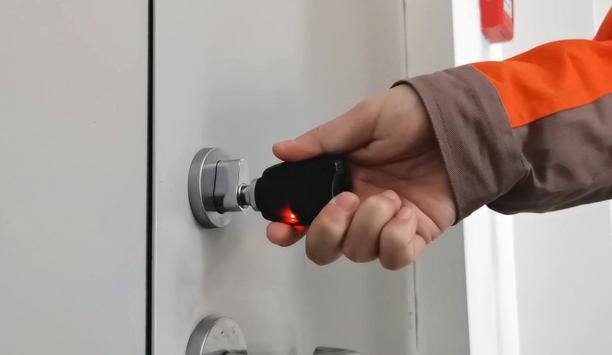 Key-Centric Access Management System: Providing The Highest Possible Levels Of Security
In daily work and life, various locks have always played the role of protecting asset safety. In different usage scenarios, the most appropriate lock must be selected to maximize benefits. In the past applications, the difficulties encountered by managers are as follows. Unlocking authority is difficult to control, unclear access records, emergency unlocking, and troublesome upgrade and installation. Through the following points, how the key-centric access management system solves such problems. Access management system The key-centric access management system, also known as intelligent passive electronic lock system, which is based on three elements: electronic keys, electronic cylinders and management software, can provide powerful and traceable access control. Each smart key is unique and cannot be copied, and in the event of loss or theft, these keys can be quickly disabled. Each smart key is unique and cannot be copied, and in the event of loss or theft, these keys can be disabledIn the process of using traditional mechanical locks, it is not difficult to find that it is quite complex to realize the access control of unlocking. The difficulty is that the keys can be copied at will, the use records are not clear, and the credibility of employees cannot be guaranteed... etc. For managers, this is a safety issue that cannot be ignored. Mechanical lock system And through the key-centric access management system, we can accurately assign access authority for each user, and set different access authority for locks in different areas. For example, we can set the XX user to have access to the archive room (A) from 10:00 on May 1, 2021 to 17:00 on June 1, 2021, within this time range. Outside this time range, there will be no unlock authority. The flexibility of the traditional mechanical lock system is insufficient. There is no clear record to determine who entered the area. It is usually a simple paper record that records the unlocking records of the employees. The authenticity and validity of the system need to be examined. In the key-centric access management system, when an employee unlocks the lock, the unlock record will be synchronized to the management terminal. Remote authorized unlocking With the key-centric access management system, remote authorized unlocking can be realized Through secondary records, managers can easily track employees and supervise employees' visits to each area. In daily work, there are often emergencies that require temporary visits to certain specific areas. If you encounter a situation where the distance is extremely long, and you don't have the key to that area, you can imagine how bad this is. The process of fetching the keys back and forth is time-consuming and laborious. With the key-centric access management system, remote authorized unlocking can be realized. You can apply for the unlocking authority through the mobile APP, or you can temporarily issue the unlocking authority for the area on the management terminal, which saves time and effort. When faced with the failure of ordinary mechanical locks to meet management needs, some managers can already think of upgrading their management system, that is, the intelligent access control system. Passive electronic locks But before making this decision, the manager will inevitably consider the various costs brought about by the upgrade, including installation costs (cable cost), learning costs, and maintenance costs. Since most of the universal intelligent access control systems on the market require wiring and power supply, the cost of transformation and upgrading is quite high for managers who have such a huge amount of engineering. The key-centric access management system is the 'gospel' for managers. Since passive electronic locks and ordinary mechanical locks have the same size, they can be directly retrofitted to existing hardware, and they can be replaced step by step simply and easily. At present, the key-centric access management system is being known and applied by more and more managers and enterprises. Application industries include, such as power utilities, water utilities, public security, telecommunication industry, transportation, etc.
Wire-Free, Mobile First And Data Rich? The Future Of Access Control Is Within Almost Anyone's Reach
The 2020s will be a wireless decade in access control, says Russell Wagstaff from ASSA ABLOY Opening Solutions EMEA. He examines the trends data, and looks beyond mobile keys to brand new security roles for the smartphone. The benefits of wire-free electronic access control are well rehearsed. They are also more relevant than ever. A wireless solution gives facility managers deeper, more flexible control over who should have access, where and when, because installing, operating and integrating them is easier and less expensive than wiring more doors. Battery powered locks Many procurement teams are now aware of these cost advantages, but perhaps not their scale. Research for an ASSA ABLOY Opening Solutions (AAOS) benchmarking exercise found installation stage to be the largest contributor to cost reduction. Comparing a typical installation of battery-powered Aperio locks versus wired locks at the same scale, the research projected an 80% saving in installers' labor costs for customers who go cable-free. Battery powered locks all consume much less energy than traditional wired locks Operating costs are also lower for wireless: Battery powered locks all consume much less energy than traditional wired locks, which normally work via magnets connected permanently to electricity. Wireless locks only 'wake up' when presented with a credential for which they must make an access decision. AAOS estimated a 70% saving in energy use over a comparable lock's lifetime. Find out more about wireless access control at ASSA ABLOY's upcoming June webinar Deploying wireless locks In short, every time a business chooses a wireless lock rather than a wired door, they benefit from both installation and operating cost savings. A recent report from IFSEC Global, AAOS and Omdia reveals the extent to which the advantages of wireless are cutting through. Responses to a large survey of security professionals — end-users, installers, integrators and consultants serving large corporations and small- to medium-sized organizations in education, healthcare, industrial, commercial, infrastructure, retail, banking and other sectors — suggest almost four locations in ten (38%) have now deployed wireless locks as a part or the whole of their access solution. The corresponding data point from AAOS's 2014 Report was 23%. Electronic access control Electronic access control is less dependent than ever on cabling Without doubt, electronic access control is less dependent than ever on cabling: Even after a year when many investments have been deferred or curtailed, the data reveals fast-growing adoption of wireless locks, technologies and systems. Is mobile access control — based on digital credentials or 'virtual keys' stored on a smartphone — an ideal security technology for this wire-free future? In fact, the same report finds mobile access is growing fast right now. Among those surveyed, 26% of end-users already offer mobile compatibility; 39% plan to roll out mobile access within two years. Before the mid-2020s, around two-thirds of access systems will employ the smartphone in some way. The smartphone is also convenient for gathering system insights Driving rapid adoption What is driving such rapid adoption? The convenience benefits for everyday users are obvious — witness the mobile boom in banking and payments, travel or event ticketing, transport, food delivery and countless more areas of modern life. Access control is a natural fit. If you have your phone, you are already carrying your keys: What could be easier? IBM forecasts that 1.87 billion people globally will be mobile workers by 2022 Less often discussed are the ways mobile management makes life easier for facility and security managers, too. Among those polled for the new Wireless Access Control Report, almost half (47%) agreed that 'Mobile was more flexible than physical credentials, and 36% believe that mobile credentials make it easier to upgrade employee access rights at any time.' IBM forecasts that 1.87 billion people globally will be mobile workers by 2022. Workers in every impacted sector require solutions which can get the job done from anywhere: Access management via smartphone offers this. Site management device The smartphone is also convenient for gathering system insights. For example, one new reporting and analytics tool for CLIQ key-based access control systems uses an app to collect, visualise and evaluate access data. Security system data could contribute to business success. The app's clear, visual layout helps managers to instantly spot relevant trends, anomalies or patterns. It's simple to export, to share insights across the business. Reinvented for learning — not just as a 'key' or site management device — the phone will help businesses make smarter, data-informed decisions. The smartphone will also play a major role in security — and everything else — for an exciting new generation of smart buildings. These buildings will derive their intelligence from interoperability. Over 90% of the report's survey respondents highlighted the importance of integration across building functions including access control, CCTV, alarm and visitor management systems. Genuinely seamless integration They offer greater peace of mind than proprietary solutions which 'lock you in' for the long term Yet in practise, stumbling blocks remain on the road to deeper, genuinely seamless integration. More than a quarter of those polled felt held back by a lack of solutions developed to open standards. 'Open standards are key for the momentum behind the shift towards system integration,' notes the Report. As well as being more flexible, open solutions are better futureproofed. Shared standards ensure investments can be made today with confidence that hardware and firmware may be built on seamlessly in the future. They offer greater peace of mind than proprietary solutions which 'lock you in' for the long term. Open solutions and mobile management are critical to achieving the goals which end-users in every vertical are chasing: scalability, flexibility, sustainability, cost-efficiency and convenience.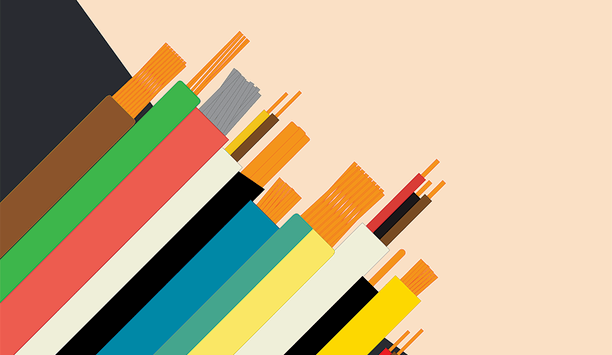 Surge Protection For Security Installations: 2017 Saw Increased Investment
In 2017, DITEK saw how power surges from the many natural disasters that took place damaged many businesses. In a natural disaster, or even everyday business operations, a facility's entire investment in security, life safety and surveillance systems technology can be disabled or rendered useless in a few seconds. Surge protection solutions can mitigate those risks and protect security investments. Proactive Approach To Risk Mitigation Throughout 2017, we also witnessed a change in how enterprises view surge protection, which included how investments are being made in surge protection to protect valuable security, life safety and surveillance systems, while also reducing downtime, manpower costs, liability vulnerabilities, and possibly compliance issues that can force businesses to actually cease operations. Effective security management is about mitigating risks. But risks cannot be mitigated without a proactive approach. Enterprises and integrators, who take the time to assess risk and to develop a strategy to incorporate effective detection, deter and response criteria to protect physical assets will be successful in 2018. 2018 And Beyond That strategy includes designing surge protection into new security systems, while also adding surge protection to existing systems. Enterprises and security integrators who implement a surge protection strategy during security planning processes – or after – will be exercising prevention and mitigation, and they will be successful in 2018 and beyond. Surge protection devices have an untapped potential for enterprise surveillance and security systems In 2017, Ditek continued to offer security end users a solid surge protection solution. We also successfully educated system integrators, who are seeking value-added products or services to incorporate into their portfolios, on the importance of surge protection devices. Educating Security Integrators We believe that surge protection devices have an untapped potential for enterprise video surveillance and security systems, because they can and do meet safety and security challenges that have been rarely identified in the past. We are looking forward to 2018, when we will continue to develop new surge protection products – including a new product engineered to protect up to twelve individual fuel dispensers, which is critical to the financial operation of convenience stores. We will also continue to educate security integrators about the importance of including surge protection in the design/build RFP, to not only secure an enterprise's valuable security equipment, but also to help integrators to differentiate their capabilities and knowledge from the competition. Digital Watchdog DW Spectrum IPVMS V2.5 Video Management Software Adds New Storage And Performance Features
Digital Watchdog (DW™), the industry leader in digital recorders, surveillance cameras and related management software, announces the release of the latest update for DW Spectrum™ IPVMS. The new v2.5 software adds powerful new features including a bookmarks engine and storage backup, performance improvements and improved support for multi-sensor cameras. Easy Approach To HD Surveillance DW Spectrum IPVMS is an elegantly easy cutting-edge approach to HD surveillance, addressing the primary obstacles and limitations of managing enterprise-level HD video while offering the lowest total cost of deployment and ownership of any solution on the market. The software offers advanced search features to help you quickly find incidents or instantly review an exact date and time. The software is cross-platform, installs quickly and provides instant network mapping and discovery to start viewing your entire security system in minutes. DW Spectrum IPVMS is a perfect solution for any application that requires ease, speed, efficiency, and unprecedented image quality. "With the timely release of DW Spectrum 2.5, it continues to deliver unprecedented return on investment without the need for an annual maintenance agreement." said Patrick Kelley, Director of IP Sales – North America, Digital Watchdog. "These new features are seamlessly incorporated into the DW Spectrum user interface, providing a dramatically easier user experience for all user levels than any other video management solution on the market." DW Spectrum™ IPVMS Features: New Mobile Apps - Brand new cross-platform mobile apps for iOS and Android with better performance, revamped design and consistent user experience across both Apple iOS and Google Android devices. Bookmarks - Users can create bookmarks for specific segments of archived video with names, descriptions, and tags either manually or via the Rules & Events engine. Storage Backup - Users can now set up scheduled or real-time archive backup of high-res, low-res, or all streams from selected cameras to local, NAS, or even cloud-based storage locations (e.g. ftp sites, Amazon Prime Storage, etc). PTZ Preset as an Action - Users can now set up rules to trigger a PTZ preset as an action (e.g. create a motion event on a fixed camera that triggers the PTZ to look at the spot where motion occurred). Alarm Layout - allows users to set display-camera-on-Alarm-Layout as an action (aka pop-up video on alarm). Live Video Text Overlay - allows users to create custom text overlays-as-an-action (including Generic Event API). New Device Support: Axis F44 Main Unit Axis Q6000E panoramic camera ACTi V23 4 Channel Encoder (with I/O Support) Messoa IP Cameras (with I/O Support) Hikvision DS-6704HFI 4 Channel Video Server Implemented "Advanced" Settings for DWC-BVI2IR cameras Improved support for DWC-PZV2M72T cameras Vista VK2-1080XVRDPTPMF camera now mapped for advanced PTZ Arecont RTSP camera support implemented Digital I/O support for Arecont cameras implemented Improvements To Management Software: Added "Connect" button to the "Test" dialog during dialog Updated viewing cell icons and improved styling for "info" data Calendar widget can now be pinned Added layout background support for video wall Transcoding is now enabled by default for video export from multi-sensor cameras (e.g. DWC-PZV2M72T) Added warning before export if export will result in video downscaling (applies only to very high resolution or multi-sensor cameras) "Timeline mode" renamed to "Time Mode". Change can be seen in timeline, timestamps in Event Logs, Audit Trail and Bookmark Log Added ability to sort Alarm/Event Rules by any column Improved "Server Settings" and "System Administration" dialogs - now changes can be applied without closing dialog Storage Analytics improvement - storage utilised by deleted/moved out cameras is displayed separately Storage usage optimisations and improvements Improved time synchronization mechanism between Servers Improved error messages for some cases of push updates failure "Free Storage Space" is increased from 5Gb to 50Gb for NAS Server SSL can now be disabled API documentation is improved and extended General Server stability improvements based on anonymous usage and crash statistics MESSOA Technologies Launches Industry's First 3-megapixel IR Bullet LPR/ANPR Network Camera
MESSOA Technologies Inc. recently announced the launch of the LPR606, the industry's first 3-megapixel IR Bullet LPR/ANPR network camera. The newest addition to MESSOA's existing IP traffic camera lineup was specifically engineered for overview and access control LPR applications at car parks, toll booths, gated communities, and a variety of low-speed environments. Designed with access control in mind, the LPR606 is ideal for applications of capturing vehicles with reflective license plates traveling at moderate speeds up to 60km/h. The 3MP resolution of the LPR606 allows for a much wider view and more details compared to VGA, covering up to 2 traffic lanes with just a single camera. Not only does it reduce the total cost of ownership, the camera delivers much enhanced image quality, which ensures plate recognition results are up to the high standards. The LPR606 is equipped with a 30m IR LED unit that generates adequate, even illumination needed for the high megapixel images at difficult lighting conditions. Thanks to MESSOA's low light expertise and the camera's LPR-oriented specifications, such as configurable shutter speed, iris, and illumination control, the LPR606 is able to deliver unparalleled imaging performance that yields superior LPR rates. Deployment-wise, the 3-axis cable management bracket and external lens adjustment significantly facilitates installation of this outdoor-ready LPR/ANPR camera. "We are excited to be the first one to provide a 3MP IP LPR camera to the market," said Ervin Wang, Sales Director of MESSOA. "LPR application is becoming a more prevalent segment in video surveillance. It is vital to use cameras that are specifically designed for LPR and can offer reliably accurate capture at all times. The LPR606 is a revolutionizing solution that advances fixed LPR to a new IP era." The LPR606 is duly compliant with the latest ONVIF standards and can be fully integrated with major LPR/ANPR platforms, such as Milestone and Genetec. It also comes with the SDK tool for easy integration with other 3rd party software. The LPR606 is available for sample orders now and scheduled for shipment in February.

MESSOA and NUUO to jointly showcase video management solutions at ISC East 2013
The collaborated display will show enhanced image quality and system versatility MESSOA Technologies Inc. will be teaming up with NUUO to make its debut appearance at the upcoming ISC East on November 20 in New York City, USA. The two long-term partners together will showcase intelligent video management solutions that combine superior image quality and system versatility for various applications in front of the crowd. Through the ONVIF open-platform standards and SDK integrations, the NUUO NVR and software, ranging from the Titan Series to the NVRSolo Series, are seamlessly interoperated with MESSOA IP cameras, which include the following models: The PRO Series, 2MP models featuring superior HDTV video quality up to 30fps with H.264 codec support 5MP models delivering maximum detail for large covered areas Traffic cameras, such as 2MP LPR network camera NCH517 and CatchAll Technology embedded SCR505 The NIC900 Series Speed Dome, such as NIC990 featuring 1080p, 20X optical zoom, and WDR capability These models, featuring superior HDTV video quality and low light performance, will be showcased at the stand along with live demonstration. The collaborated display will show customers how they could benefit from the enhanced image quality and the system versatility provided by the two leading brands. Join us in the Big Apple where our sale representatives will be available for discussions on the stand. The NUUO-MESSOA booth will be located at Stand No. 301 in the brand new venue of Javits Center.