Siqura IP Network Cameras
(10)
Browse IP Network Cameras
IP Dome camera products updated recently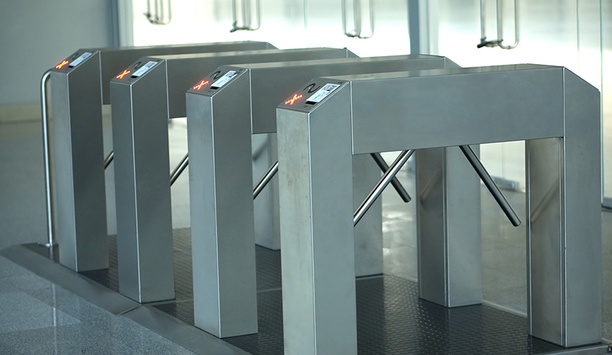 The Digital Transformation Of Modern Access Control Solutions
The safeguarding of premises through the monitoring of entrance and exit points has traditionally been a very manual aspect of security. Human operators have been relied on to make decisions about who to admit and deny based on levels of authorization and the appropriate credentials. The access control business, like many industries before it, is undergoing its own digital transformation But the access control business, like many industries before it, is undergoing its own digital transformation; one where the protection of premises, assets and people is increasingly delivered by interconnected systems utilising IoT devices and cloud infrastructure to offer greater levels of security and protection. Modern access control solutions range from simple card readers to two factor authentication systems using video surveillance as a secondary means of identification, right through to complex networks of thermal cameras, audio speakers and sensors. These systems, connected through the cloud, can be customized and scaled to meet the precise requirements of today's customer. And it's the ease of cloud integration, combined with open technologies and platforms that is encouraging increasing collaboration and exciting developments while rendering legacy systems largely unfit for purpose. Remote management and advanced diagnostics Cloud technology and IoT connectivity means remote management and advanced diagnostics form an integral part of every security solution.Cloud technology and IoT connectivity means remote management and advanced diagnostics form an integral part of every security solution. For example, as the world faces an unprecedented challenge and the COVID-19 pandemic continues to cause disruption, the ability to monitor and manage access to sites remotely is a welcome advantage for security teams who might otherwise have to check premises in person and risk breaking social distancing regulations. The benefits of not physically having to be on site extend to the locations within which these technologies can be utilised. As an example, within a critical infrastructure energy project, access can be granted remotely for maintenance on hard to reach locations. Advanced diagnostics can also play a part in such a scenario. When access control is integrated with video surveillance and IP audio, real-time monitoring of access points can identify possible trespassers with automated audio messages used to deter illegal access and making any dangers clear. And with video surveillance in the mix, high quality footage can be provided to authorities with real-time evidence of a crime in progress. Comprehensive protection in retail The use of connected technologies for advanced protection extends to many forward-looking applications. Within the retail industry, autonomous, cashier-less stores are already growing in popularity. Customers are able to use mobile technology to self-scan their chosen products and make payments, all from using a dedicated app. From an access control and security perspective, connected doors can be controlled to protect staff and monitor shopper movement. Remote management includes tasks such as rolling out firmware updates or restarting door controllers, with push notifications sent immediately to security personnel in the event of a breach or a door left open. Remote monitoring access control in storage In the storage facility space, this too can now be entirely run through the cloud with remote monitoring of access control and surveillance providing a secure and streamlined service. There is much to gain from automating the customer journey, where storage lockers are selected online and, following payment, customers are granted access. Through an app the customer can share their access with others, check event logs, and activate notifications. With traditional padlocks the sharing of access is not as practical, and it's not easy for managers to keep a record of storage locker access. Online doors and locks enable monitoring capabilities and heightened security for both operators and customers. The elimination of manual tasks, in both scenarios, represents cost savings. When doors are connected to the cloud, their geographical location is rendered largely irrelevant. Online doors and locks enable monitoring capabilities and heightened security for both operators and customers They become IoT devices which are fully integrated and remotely programmable from anywhere, at any time. This creates a powerful advantage for the managers of these environments, making it possible to report on the status of a whole chain of stores, or to monitor access to numerous storage facilities, using the intelligence that the technology provides from the data it collects. Open platforms powers continuous innovation All of these examples rely on open technology to make it possible, allowing developers and technology providers to avoid the pitfalls that come with the use of proprietary systems. The limitations of such systems have meant that the ideas, designs and concepts of the few have stifled the creativity and potential of the many, holding back innovation and letting the solutions become tired and their application predictable. Proprietary systems have meant that solution providers have been unable to meet their customers' requirements until the latest upgrade becomes available or a new solution is rolled out. This use of open technology enables a system that allows for collaboration, the sharing of ideas and for the creation of partnerships to produce ground-breaking new applications of technology. Open systems demonstrate a confidence in a vendor's own solutions and a willingness to share and encourage others to innovate and to facilitate joint learning. An example of the dynamic use of open technology is Axis' physical access control hardware, which enables partners to develop their own cloud-based software for control and analysis of access points, all the while building and expanding on Axis' technology platform. Modern access control solutions range from simple card readers to two factor authentication systems using video surveillance as a secondary means of identification Opportunities for growth Open hardware, systems and platforms create opportunities for smaller and younger companies to participate and compete, giving them a good starting point, and some leverage within the industry when building and improving upon existing, proven technologies. This is important for the evolution and continual relevance of the physical security industry in a digitally enabled world. Through increased collaboration across technology platforms, and utilising the full range of possibilities afforded by the cloud environment, the manufacturers, vendors and installers of today's IP enabled access control systems can continue to create smart solutions to meet the ever-changing demands and requirements of their customers across industry.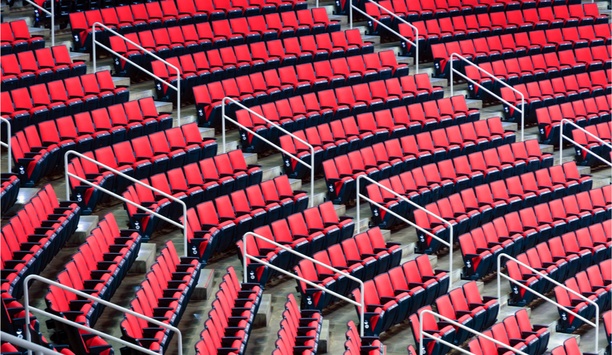 Optimizing Large-Scale Event Security and Operations with Intelligent Video Surveillance
Large event venues spend significant resources on physical security, and the vast majority invest in video surveillance systems as a way of monitoring public areas such as parking lots, garages and seating, as well as "backstage" areas such as loading docks and offices. Even though the camera footage is often preserved for investigating incidents, for the most part, video footage goes untapped because – realistically – security staff cannot constantly and efficiently monitor cameras in real-time or review the high volumes of archived video. Video Analytics Powered by Artificial Intelligence Increasingly, event venues are overcoming this challenge and maximizing this video data by investing in intelligent video surveillance. In this article, I'd like to explore how the combination of traditional surveillance and groundbreaking video content analytics enables event venues to not only optimize physical security and safety, but also improve customer service, streamline operations, and gather valuable business intelligence. Deep learning and artificial intelligence-based video content analytic systems detect, identify, extract, and catalog all the objects that appear in video footage, based on classes and attributes such as gender, appearance similarity, color or size. This – along with behavioral detection, such as object interactions, dwell times, and navigation paths, as well as face and license plate recognition – enables searchable, actionable and quantifiable analysis of video. The technology makes it easy for users to accelerate post-event investigations, improve situational awareness, and derive critical business insights from video data. Accelerate post-event investigations, improve situational awareness, and derive critical business insights Accelerating Investigations and Real Time Response Where there are crowds, it's not uncommon for medical or criminal incidents to transpire. In the aftermath, security teams must quickly understand the scene and, by making video searchable, video analytics helps them efficiently gather information or evidence from multiple camera. Whereas a manual search of video footage would require hours, if not days, of valuable time and staff resources – while being subject to human error – a video content analytics system enables effective multi-video search using a variety of filters, so that post-incident investigations can be focused and, thereby, accelerated. For instance, if witnesses claim that a man in a yellow shirt caused a disturbance and then drove away in a blue pickup truck, security could filter video to review instances where people or vehicles matching those descriptions appeared, and then focus their investigation on relevant video evidence. For the same example, if the perpetrator was still at large in the venue, security managers would want to track the person's movements and, ultimately, apprehend him. Using the same cataloged metadata that drives video search, intelligent video surveillance accelerates real-time response to developing situations from threats and suspicious behaviors to emergencies, or even any behavior that requires closer monitoring or intervention. Something as mundane as an unwieldy queue forming at a concession stand, can translate into alerting logic that increases operators' situational awareness and ability to effectively intervene when time is of the essence. By understanding developing situations in real-time, they can respond more quickly to prevent or solve a problem. Rule-based real time alerts Users can configure rule-based real-time alerts, based on specific scenarios – such as when people counts in the defined space next to the cashier are higher than the specified threshold, indicating a queue, or when vehicles are detected dwelling in a no-park zone or sensitive security area. In the case of the offender in the yellow shirt, security could configure alerts to notify for appearances of men in yellow shirts or blue pickup trucks within the event complex. If they're able to extract the perpetrator's face or license plate from the video search, security officers can also identify and track the specific person and vehicle of interest. Intelligent video surveillance users can compile "watchlists" Object recognition is helpful for tracking specific, identified threats, but it can also be leveraged for locating missing persons or vehicles or offering VIP services to guests who comply. Intelligent video surveillance users can compile "watchlists" – that include persons of interest, such as past agitators, recognized criminals or terrorists, missing persons or VIPs – to be alerted when matches for these faces appear in video. Face recognition can also be used to differentiate recognized employees from visitors that are not authorized to be in certain spaces, to prevent security breaches. Because camera conditions aren't always optimal for "in the wild" face and license plate recognition – where lighting conditions or camera angles don't always allow for a pristine face or plate capture – it is critical to have a comprehensive video content analysis tool for triggering alerts based object classifications and non-personally-identifiable parameters is critical. Optimizing Operations Based on Business Intelligence While having real-time situational awareness is crucial for proactive intervention to developing situations, understanding long-term activity and trends can be equally important for an events venue or stadium. With video analytics, video surveillance data can be aggregated over time to generate statistical intelligence, trend reports, and data visualizations for operational intelligence. This capability transforms video surveillance from a siloed security tool to an intelligence platform with broad value for business groups across the organization: Marketing departments can gain visitor demographic information for targeted advertising and product placements. On-site retailers can uncover how visitors navigate their stores and the products or spaces that draw the most attention. Property management can follow heatmaps demonstrating where visitors dwell and the durations they stay at certain exhibits or areas, to base rental and leasing fees on actionable and quantifiable intelligence. Operations managers can more effectively plan and hire staff for events, by analyzing visitor traffic trends, entry and exit points and occupancy statistics. Video surveillance data can be aggregated over time to generate statistical intelligence For these reasons and more, event organizations that already rely on CCTV networks, should consider how to better leverage those existing investments to deliver substantial value across the organization: By making video searchable, actionable and quantifiable, intelligent video surveillance empowers event managers to enhance public safety and physical security, while also streamlining operations and improving customer service.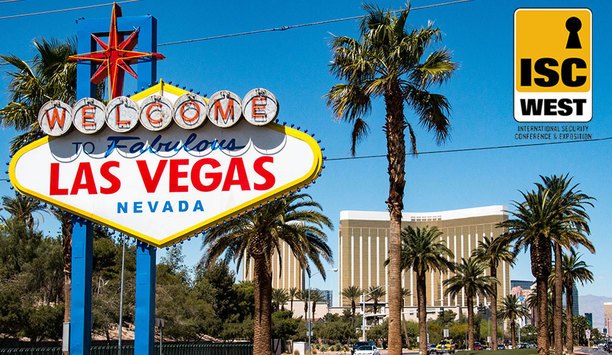 ISC West 2019: What's New In Physical Security's Biggest Global Tradeshow?
ISC West continues to innovate and adapt to the changing needs of the security marketplace. In 2019, there will be 200 new exhibitors, 100 new speakers and an expanding mix of attendees that includes more end users and international attendees. The International Security Conference & Exposition (ISC West) will be held April 10-12 at the Sands Expo in Las Vegas. Among the more than 200 new exhibitors on the show floor will be Dell Technologies, Resideo, SAST (a Bosch IoT startup), Belkin International, NetApp, Lenovo, Kingston Technology and many others. The event continues to see more and more solutions in the area of IoT/connected security, a surge in barrier/bollards exhibitors, an increased number of start-up companies, and an emphasis this year on stadium/major events security. Plus, the new exhibit area of ISC West, Venetian Ballroom, will include a mix of solutions from mid-sized domestic and international companies, and is the home of the Emerging Technology Zone – back for its second year with 50-plus start-up companies expected. The International Security Conference & Exposition (ISC West) will be held April 10-12 at the Sands Expo in Las Vegas "ISC West is no longer just about video cameras, access control systems and alarms," says Will Wise, Group Vice President, Security Portfolio for Reed Exhibitions, which produces and manages ISC West. Embracing and stimulating the market dynamic of comprehensive security for a safer, connected world, solutions on display at the show reflect convergence across physical security, IT (information technology) and OT (operational technology). The ISC West expo floor includes specialized featured areas such Connected Home, Public Safety & Security, Connected Security, Unmanned Security Expo and the Emerging Technology Zone. Plus, complimentary education sessions in the Unmanned Security Expo theatre will include topics such as drones, counter-drone solutions, ground robotics and regulations/policies that support autonomous technology. This year's event will feature more than 1,000 products and brands covering everything from video surveillance, access control and alarms/alerts, to IoT, IT/cybersecurity convergence, AI, embedded systems, drones and robotics, smart homes, smart cities, public safety and more. The ISC West expo floor includes specialized featured areas such Connected Home and the Emerging Technology Zone Elevating the Keynote Series Over the past few years, ISC West has elevated its Keynote Series (open to all attendee types) to include more speakers and dynamic content covering relevant topics. Attendees should be sure to head to the Keynote room Wednesday and Thursday mornings at 8:30 a.m. before the expo floor opens at 10 a.m. Relating to attendance, ISC West continues to diversify and grow the attendee universe by attracting additional enterprise government end-users across physical and IT/OT responsibilities. The show also continues to attract and grow the channel audience, and there will be an increasing number of International attendees. "Years ago, ISC West was known exclusively as a dealer/integrator/installer show, but not anymore," says Wise. "Today, the demographic mix continues to evolve as the event diversifies its product and educational offerings, embracing the current market reality of collaboration among integrators/dealers/installers, end-user decision-makers, and public safety and security professionals." When planning for the show, be sure to view the list of special events and take advantage of the additional connection-making opportunities Within the SIA Education@ISC West conference program, there are over 100 new speakers. Through ISC West's strong partnership with the Security Industry Association (SIA, the Premier Sponsor of ISC), the SIA Education@ISC West program has expanded and become increasingly dynamic and diverse over the last three years. In addition, ISC West and SIA are hosting a Women in Security breakfast on Friday morning April 12th. Women in Security is a new track for the education program. "Our attendance data reflects the demand for a mix of physical security integrator and end-user content, a balance of technical and management/strategic topics, and diverse topics incorporating IoT and cybersecurity/physical security convergence, and analytics expertise," says Wise. "Last year was a record year for conference program attendance, and 2019 will yet again set new benchmarks." Mobile apps, information desks and ease of registration ISC West is also focusing on the attendee experience. Need advice on what exhibitors are a fit for your business needs and interests? The Information Desk adjacent to the main expo entrance will provide customized recommendations based on the information attendees provided during the registration process. Attendees can download the official ISC West mobile app and create a MyShow account through the ISC West website Attendees can download the official ISC West mobile app and create a MyShow account through the ISC West website to research exhibitors and product categories, receive exhibitor recommendations that best fit business needs, review complimentary educational opportunities as well as 85-plus sessions from the paid SIA Education@ISC program. There are many networking opportunities being offered at the show this year. When planning for the show, be sure to view the list of special events and take advantage of the additional connection-making opportunities. Whether attendees want to network with peers or customers at an awards ceremony (Sammy Awards, Fast 50, New Product Showcase Awards), Charity event (AIREF Golf Classic, Mission 500 Security 5K-2K Run/Walk), or an industry party (SIA Market Leaders Reception, ISC West Customer Appreciation Party at Tao), there are a variety of special events offered, all designed to help you make new connections. Make sure to check out the ISC West website for all the Special Events taking place at ISC West.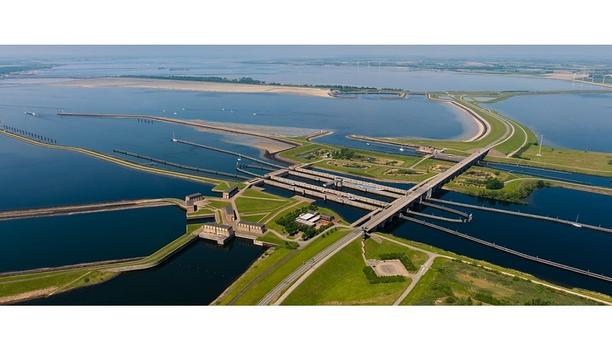 TKH Security Provides VMS With Siqura Cameras For The Wet Infrastructure Sector
The road network is under increasing pressure due to the sheer weight of traffic, and its bridges and water locks are no exception. In view of the importance of free-flowing traffic and the safety of such structures, they undergo continuous modernization. One such modernization is CCTV: by incorporating video surveillance into a security system, end-users can monitor and anticipate what's happening at a certain location in real-time. This increases the efficiency and safety of such objects. Video management system Operators are continually fed the latest information through the video management system, allowing them to effectively anticipate any situation that may arise. This makes it possible to guarantee an optimum flow of vehicles and ships and to better respond to changing traffic situations in critical environments. TKH Security is specialized in video management systems in combination with Siqura cameras, thereby meeting the stricter laws and regulations governing the wet infrastructure sector. Motion detection Robin de Neve, International Sales Manager: "At TKH Security, we have been involved in wet infrastructure for many years and therefore know like no other how, in conjunction with installation engineers, to provide support to end users in the challenges they face in the sector. Thanks to the latest compression techniques and dual streaming, motion detection has become very efficient in terms of storage. Among the great advantages to operators is the fact that the system is very user friendly, it records only what is needed and it is exceedingly reliable thanks to failover functionality." Easy-to-use high tech De Neve goes on to say: "Custom configurations can be made for individual operators, with panels to review images, for instance, control elements for third-party systems, HTML browsers and maps. The system has an open architecture and is API and ONVIF compatible, making installation and integration very easy. Using a powerful macro engine, customers can determine how the system responds given specific situations. Our video surveillance solution is scalable from a few to a few thousand cameras. Thermal cameras detect people on structures in all weather conditions, including rain, fog and low sun. In such cases, a signal is sent automatically to the control room so that operators can immediately respond if necessary." Cameras with existing cabling Many structures such as bridges and water locks currently still use analog solutions, and replacing existing cabling to enable an IP solution is often considered to be too expensive. TKH Security has special hybrid cameras that feature both analog BNC connectors and SFP slots in addition to a regular network connection, making it possible to link them to several SFP modules: the Siqura 920 series. It is therefore not necessary to replace existing cabling, which considerably reduces costs. The hybrid cameras make it possible to use old-fashioned coaxial/analog networks and still be able to migrate to IP cameras.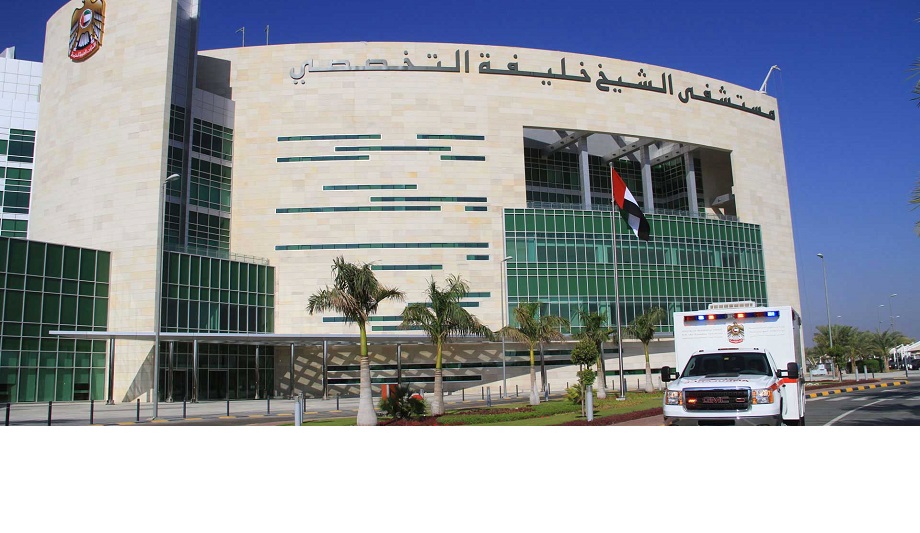 Siqura And TKH Security Integrates Surveillance And Access Control System For Sheikh Khalifa Central Hospital
Siqura and TKH Security realized a fully integrated surveillance and access control system in the Sheikh Khalifa Central Hospital. This new hospital is located at the eastern edge of the emirate of Fujairah and will provide better 24/7 health services to citizens on the Eastern coast. The hospital consists of 11 specialized departments, a 32-bed emergency ward, a 3-story rehabilitation building and more than 700 parking spots. Integration of multiple systems This hospital required a complete surveillance solution integrated with healthcare applications. The project combined access control and video management from TKH Security with cameras from Siqura. "We worked closely with our partners to comply with the solution which conforms to the new guidelines in Fujairah" says Tariq Anwer, Sales Director – Middle East & West Asia with Siqura. "The video surveillance component consists of around 700 different Siqura cameras, working with VDG Sense video management software and storage from TKH Security. The iProtect access control system, also from TKH Security manages around 400 doors with card and pin authentication. iProtect security management system is able to flawlessly fulfill the set of complex requirements demanded by this client." Security management system healthcare facility For Siqura Middle East & West Asia and TKH Security, Sheikh Khalifa Central Hospital in Fujairah is a prestigious project in the healthcare segment. The integration of multiple systems under one roof combined with the integration of healthcare applications provided an extra challenge. Tariq Anwer: "The scope of the project involved an integrated security management system consisting of Siqura cameras, VDG Sense VMS and iProtect access control." "These are all managed at an upper level by iProtect security management system. Among others, some of the following features are implemented: managing visitors on-site and mustering system for emergency evacuation. This is in addition to the integration option with third party systems, for example baby-monitoring."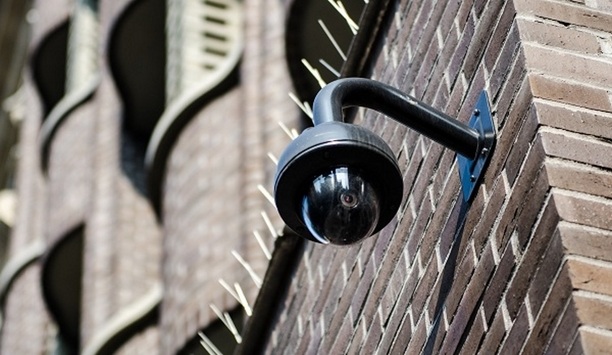 Milestone Systems Device Pack 10.1a Offers Firmware Support For Partners And Customers Using XProtect Video Solutions
Milestone Systems, the number one global provider of open platform networked video management systems, has released Device Pack 10.1a for partners and customers using Milestone XProtect video solutions. The latest Device Pack offers new firmware support for partners Axis, FLIR Systems, Hanwha Techwin, Honeywell and MOBOTIX. New features include support for SRTP (Secure Real-time Transport Protocol), a feature that ensures that camera video streams are received via secure end-to-end encrypted transportation method only by authorized clients, for an increased number of Axis devices. Driver Command With Response Also, Device Pack 10.1a carries implemented support for 'Driver Command with Response' on all Axis drivers, as well as bugs-fixing of issues with connecting through HTTPS and appropriate handling of the speaker device of M1065-LW. Device Pack 10.1a has implemented support for thermal events for MOBOTIX M16 Series and new driver support for SonyGenXDevice Pack 10.1a has implemented support for thermal events for MOBOTIX M16 Series and new driver support for SonyGenX, including bug-fixing for failure on Edge retrieval for SNC-VB630 and Multicast Settings issues for Sony G7. The new Device Pack offers support for the ONVIF specification 18.06. This includes a number of major enhancements and minor clarifications for better interoperability among ONVIF conformant clients and devices. Support For The ONVIF Specification 18.06 With the release of Device Pack 10.0a in late 2018, Milestone Systems now supports new logic for Inputs/Outputs for Axis audio device driver. The device pack also has implemented support for variable bitrates for Bosch, support for additional analytic events for Vivotek, as well as for Siqura. The Device Pack 10.0a also supports ONVIF-based cameras for partners Mobotix and Arecont Vision, both of whom released their first ONVIF-based cameras in 2018.
Related white papers
How To Get Buy-In From IT Departments On IP Video Installations