Dome camera products updated recently
Why Visualization Platforms Are Vital For An Effective Security Operation Center (SOC)
Display solutions play a key role in SOCs in providing the screens needed for individuals and teams to visualize and share the multiple data sources needed in an SOC today. Security Operation Center (SOC) Every SOC has multiple sources and inputs, both physical and virtual, all of which provide numerous data points to operators, in order to provide the highest levels of physical and cyber security, including surveillance camera feeds, access control and alarm systems for physical security, as well as dashboards and web apps for cyber security applications. Today's advancements in technology and computing power not only have increasingly made security systems much more scalable, by adding hundreds, if not thousands, of more data points to an SOC, but the rate at which the data comes in has significantly increased as well. Accurate monitoring and surveillance This has made monitoring and surveillance much more accurate and effective, but also more challenging for operators, as they can't realistically monitor the hundreds, even thousands of cameras, dashboards, calls, etc. in a reactive manner. Lacking situational awareness is often one of the primary factors in poor decision making In order for operators in SOC's to be able to mitigate incidents in a less reactive way and take meaningful action, streamlined actionable data is needed. This is what will ensure operators in SOC truly have situational awareness. Situational awareness is a key foundation of effective decision making. In its simplest form, 'It is knowing what is going on'. Lacking situational awareness is often one of the primary factors in poor decision making and in accidents attributed to human error. Achieving 'true' situational awareness Situational awareness isn't just what has already happened, but what is likely to happen next and to achieve 'true' situational awareness, a combination of actionable data and the ability to deliver that information or data to the right people, at the right time. This is where visualization platforms (known as visual networking platforms) that provide both the situational real estate, as well as support for computer vision and AI, can help SOCs achieve true situational awareness Role of computer vision and AI technologies Proactive situational awareness is when the data coming into the SOC is analyzed in real time and then, brought forward to operators who are decision makers and key stakeholders in near real time for actionable visualization. Computer vision is a field of Artificial Intelligence that trains computers to interpret and understand digital images and videos. It is a way to automate tasks that the human visual system can also carry out, the automatic extraction, analysis and understanding of useful information from a single image or a sequence of images. There are numerous potential value adds that computer vision can provide to operation centers of different kinds. Here are some examples: Face Recognition: Face detection algorithms can be applied to filter and identify an individual. Biometric Systems: AI can be applied to biometric descriptions such as fingerprint, iris, and face matching. Surveillance: Computer vision supports IoT cameras used to monitor activities and movements of just about any kind that might be related to security and safety, whether that's on the job safety or physical security. Smart Cities: AI and computer vision can be used to improve mobility through quantitative, objective and automated management of resource use (car parks, roads, public squares, etc.) based on the analysis of CCTV data. Event Recognition: Improve the visualization and the decision-making process of human operators or existing video surveillance solutions, by integrating real-time video data analysis algorithms to understand the content of the filmed scene and to extract the relevant information from it. Monitoring: Responding to specific tasks in terms of continuous monitoring and surveillance in many different application frameworks: improved management of logistics in storage warehouses, counting of people during event gatherings, monitoring of subway stations, coastal areas, etc. Computer Vision applications When considering a Computer Vision application, it's important to ensure that the rest of the infrastructure in the Operation Center, for example the solution that drives the displays and video walls, will connect and work well with the computer vision application. The best way to do this of course is to use a software-driven approach to displaying information and data, rather than a traditional AV hardware approach, which may present incompatibilities. Software-defined and open technology solutions Software-defined and open technology solutions provide a wider support for any type of application the SOC may need Software-defined and open technology solutions provide a wider support for any type of application the SOC may need, including computer vision. In the modern world, with everything going digital, all security services and applications have become networked, and as such, they belong to IT. AV applications and services have increasingly become an integral part of an organization's IT infrastructure. Software-defined approach to AV IT teams responsible for data protection are more in favor of a software-defined approach to AV that allow virtualised, open technologies as opposed to traditional hardware-based solutions. Software's flexibility allows for more efficient refreshment cycles, expansions and upgrades. The rise of AV-over-IP technologies have enabled IT teams in SOC's to effectively integrate AV solutions into their existing stack, greatly reducing overhead costs, when it comes to technology investments, staff training, maintenance, and even physical infrastructure. AV-over-IP software platforms Moreover, with AV-over-IP, software-defined AV platforms, IT teams can more easily integrate AI and Computer Vision applications within the SOC, and have better control of the data coming in, while achieving true situational awareness. Situational awareness is all about actionable data delivered to the right people, at the right time, in order to address security incidents and challenges. Situational awareness is all about actionable data delivered to the right people Often, the people who need to know about security risks or breaches are not physically present in the operation centers, so having the data and information locked up within the four walls of the SOC does not provide true situational awareness. hyper-scalable visual platforms Instead there is a need to be able to deliver the video stream, the dashboard of the data and information to any screen anywhere, at any time — including desktops, tablets phones — for the right people to see, whether that is an executive in a different office or working from home, or security guards walking the halls or streets. New technologies are continuing to extend the reach and the benefits of security operation centers. However, interoperability plays a key role in bringing together AI, machine learning and computer vision technologies, in order to ensure data is turned into actionable data, which is delivered to the right people to provide 'true' situational awareness. Software-defined, AV-over-IP platforms are the perfect medium to facilitate this for any organizations with physical and cyber security needs.
Securing Your Business While Working Remotely
It's a very common purchase for people to seek a smart security camera to remotely link them to their home while at work. Now the emphasis has shifted, with a lot more people working from home, business owners should consider a surveillance device to deter would-be thieves, protecting valuable equipment crucial for businesses to operate successfully. A robust security camera setup can aid existing security staff, and give business owners peace of mind out of hours. According to a recent report, police forces are having to carry out extra night patrols in empty city and town centers, as burglars target shops, pubs and other commercial premises during the pandemic. During these unprecedented times, investing in a video security system can save you and your business money – and in more than one way. In addition to preventing loss of property from inside, surveillance cameras also prevent acts of theft and vandalism by outside individuals However, technology, improved cellphone connectivity, apps, and cloud technologies has changed the security market and made it easy for anyone to set up a surveillance ecosystem with easy installation and constant round the clock, cloud monitoring. Plus, you can access footage from anywhere in the world via devices and apps – just in case you have to skip the country! The best cameras for SMBs Most good cameras have the much same functionality: excellent video and audio capabilities, remote access and programming, motion and sound detection, and the ability to capture still or video images and audio and save the data to the Cloud. But the burning question is, when you're trying to find a need in a haystack, what will work best for a small to medium sized business? A robust security camera setup can aid existing security staff, and give business owners peace of mind out of hours Now you can buy cameras that come packed with features such as integrated night vision, 1080p resolution, microSD card slot for local recording, two-way audio functionality as well as the latest latest 128bit encryption. They also have wide-angle lenses allowing users to see more of their office with a single camera, and some come with free, intelligent AI-Based motion detection. The AI gives users more choices on what is captured by the camera and when they should be alerted. Users can specify what types of motion they would like to detect, such as an intruder as opposed to a dog, an object crossing a defined boundary or into a specific area. They can also define multiple zones, alerting them immediately when movement is detected in particular areas. Easy installation is crucial These security cameras should also be easy enough to install and use that you don't need to fork out for expensive expert installation, and many can work with existing CCTV and CCTV DVR systems you may already have set-up. Many of the business security cameras are Wi-Fi enabled and come with their own apps, so you can view footage on your smartphone or tablet, no matter where you are in the world. It means you don't need to pay for a security team to watch the footage at all times (though if you can afford it, that won't hurt), and you can store your videos locally with an NVR on a HD, in the cloud with mydlink or do both with a hybrid NVR/cloud recorder. The apps use Rich Notifications which send a push notification with snapshot to the mobile device the moment activity is detected. Users can react immediately without the need to log into the app by accessing the camera's live view or calling one of two pre-assigned contacts with a single tap. Any motion-triggered recordings can be saved in the cloud, or locally on a microSD card. Indoor, Outdoor or both? Indoor cameras can be smaller, more lightweight and are usually less intrusive than bulkier outdoor cameras The primary distinction between indoor and outdoor security cameras is the types of external factors each camera has to be able to withstand. While both types of cameras usually come in similar styles and with comparable features, outdoor cameras need to be able to contend with all types of weather and varying light conditions. Outdoor cameras are also more vulnerable to being tampered with, so they are typically made of more durable materials, like metal, and may be heavier or even housed in a casing in order to discourage easy removal. Indoor cameras can be smaller, more lightweight and are usually less intrusive than bulkier outdoor cameras. Both indoor and outdoor cameras utilize features like infrared, allowing for clear pictures in low light conditions and easy transitions when there is a sudden change in light-changing automatically from color images in bright light to black and white when it gets darker. When doing your research, features to look out for include: Wide angle lens for optimum room view or full view of the front of your property Full HD 1080p at 30fps ONVIF compatible - Open Network Video Interface Forum - The forum aims to standardize how IP products within the video surveillance industry communicate with each other. Night vision - look at length of the night vision - 5m is about right Your options will depend on your budget and specific needs, but the above features are a great start when you come to buy.
Face Recognition: Privacy Concerns and Social Benefits
News reports and opinion columns about face recognition are appearing everyday. To some of us, the term sounds overly intrusive. It even makes people shrink back into their seats or shake their head in disgust, picturing a present-day dystopia. Yet to others, face recognition presents technology-enabled realistic opportunities to fight, and win, the battle against crime. What are the facts about face recognition? Which side is right? Well, there is no definitive answer because, as with all powerful tools, it all depends on who uses it. Face recognition can, in fact, be used in an immoral or controversial manner. But, it can also be immensely beneficial in providing a safe and secure atmosphere for those in its presence. Concerns of facial recognition With the increased facial recognition applications, people's concerns over the technology continuously appear throughout news channels and social media. Some of the concerns include: Privacy: Alex Perry of Mashable sums up his and most other peoples' privacy concerns with face recognition technology when he wrote, "The first and most obvious reason why people are unhappy about facial recognition is that it's unpleasant by nature. Increasing government surveillance has been a hot-button issue for many, many years, and tech like Amazon's Rekognition software is only making the dystopian future feel even more real". Accuracy: People are worried about the possibilities of inaccurate face detection, which could result in wrongful identification or criminalization. Awareness: Face recognition software allows the user to upload a picture of anyone, regardless of whether that person knows of it. An article posted on The Conversation states, "There is a lack of detailed and specific information as to how facial recognition is actually used. This means that we are not given the opportunity to consent to the recording, analyzing and storing of our images in databases. By denying us the opportunity to consent, we are denied choice and control over the use of our own images" Debunking concerns The concerns with privacy, accuracy, and awareness are all legitimate and valid concerns. However, let us look at the facts and examine the reasons why face recognition, like any other technology, can be responsibly used: Privacy concerns: Unlike the fictional dystopian future where every action, even in one's own home, is monitored by a centralized authority, the reality is that face recognition technology only helps the security guard monitoring public locations where security cameras are installed. There is fundamentally no difference between a human security guard at the door and an AI-based software in terms of recognizing people on watchlist and not recognizing those who are not. The only difference is that the AI-based face recognition software can do so at a higher speed and without fatigue. Face recognition software only recognizes faces that the user has put in the system, which is not every person on the planet, nor could it ever be. Accuracy concerns: It is true that first-generation face recognition systems have a large margin for error according to studies in 2014. However, as of 2020, the best face recognition systems are now around 99.8% accurate. New AI models are continuously being trained with larger, more relevant, more diverse and less biased datasets. The error margin found in face recognition software today is comparable to that of a person, and it will continue to decrease as we better understand the limitations, train increasingly better AI and deploy AI in more suitable settings. Awareness concerns: While not entirely comforting, the fact is that we are often being watched one way or another on a security camera. Informa showed that in 2014, 245 million cameras were active worldwide, this number jumped to 656 million in 2018 and is projected to nearly double in 2021. Security camera systems, like security guards, are local business and government's precaution measures to minimize incidents such as shoplifting, car thefts, vandalism and violence. In other words, visitors to locations with security systems have tacitly agreed to the monitoring in exchange for using the service provided by those locations in safety, and visitors are indeed aware of the existence of security cameras. Face recognition software is only another layer of security, and anyone who is not a security threat is unlikely to be registered in the system without explicit consent. The benefits In August 2019, the NYPD used face recognition software to catch a rapist within 24 hours after the incident occurred. In April 2019, the Sichuan Provincial Public Security Department in China, found a 13-year-old girl using face recognition technology. The girl had gone missing in 2009, persuading many people that she would never be found again. Face recognition presents technology-enabled realistic opportunities to fight, and win, the battle against crimeIn the UK, the face recognition system helps Welsh police forces with the detection and prevention of crime. "For police it can help facilitate the identification process and it can reduce it to minutes and seconds," says Alexeis Garcia-Perez, a researcher on cybersecurity management at Coventry University. "They can identify someone in a short amount of time and in doing that they can minimize false arrests and other issues that the public will not see in a very positive way". In fact, nearly 60% Americans polled in 2019 accept the use of face recognition by law enforcement to enhance public safety. Forbes magazine states that "When people know they are being watched, they are less likely to commit crimes so the possibility of facial recognition technology being used could deter crime". Saving time One thing that all AI functions have been proven to achieve better results than manual security is speed. NBC News writes, "Nearly instantaneously, the program gives a list of potential matches loaded with information that can help him confirm the identity of the people he's stopped - and whether they have any outstanding warrants. Previously, he'd have to let the person go or bring them in to be fingerprinted". Facial recognition can also be immensely beneficial in providing a safe and secure atmosphere for those in its presence With AI, instead of spending hours or days to sift through terabytes of video data, the security staff can locate a suspect within seconds. This time-saving benefit is essential to the overall security of any institution, for, in most security threat situations, time is of the utmost importance. Another way in which the technology saves time is its ability to enable employees (but not visitors) to open doors to their office in real-time with no badge, alleviating the bottleneck of forgotten badge, keycode or password. Saving money A truly high-performance AI software helps save money in many ways. First, if the face recognition software works with your pre-existing camera system, there is no need to replace cameras, hence saving cost on infrastructure. Second, AI alleviates much of the required manual security monitoring 24/7, as the technology will detect people of interest and automatically and timely alert the authorities. Third, by enhancing access authentication, employees save time and can maximize productivity in more important processes. The takeaway AI-enabled face recognition technology has a lot of benefits if used correctly. Can it be abused? Yes, like all tools that mankind has made from antiquity. Should it be deployed? The evidence indicates that the many benefits of this complex feature outweigh the small chance for abuse of power. It is not only a step in the right direction for the security industry but also for the overall impact on daily lives. It helps to make the world a safer place.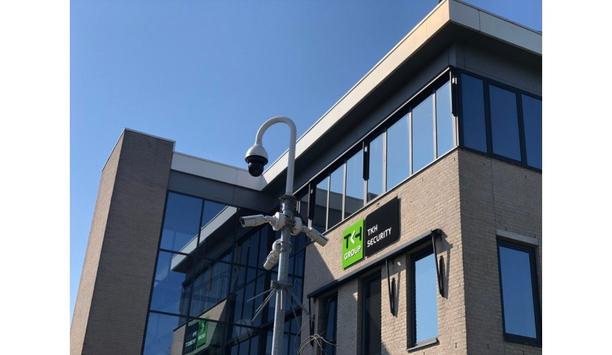 Siqura Announces That They Will Group All Of Their Activities Under TKH Security Banner
All Siqura activities will continue under the banner of TKH Security. These renowned companies in video security solutions were both already members of TKH Group NV. The Siqura video security solutions are often sold in combination with the developed security solutions of TKH Security and this complete solution is highly appreciated by their customers worldwide. Therefore, the time has come to group all activities in TKH Security. "By combining all activities, we give our customers more transparency and clarity in what we can offer them. Furthermore, we increase our services. For example, the contact point for all questions and orders, invoices, documentation, support tickets, etc. will be centralized. This will be much more efficient for our customers as well as our employees", says Timme Grijpink, Managing Director of TKH Security. Site management solutions TKH Security specializes in the development of electronic Security & Site Management Systems The Siqura brand will be retained for the wide product range of Siqura, such as security cameras, mobility cameras, marine cameras, explosion-proof and thermal cameras, IP video encoders, ethernet switches and fiber optic transmitters. This product range is complementary to the TKH Security product range, encompassing security management, video management, parking facility management and asset & site management solutions. With this aggregation of activities TKH Security has offices worldwide in Amsterdam, Gouda and Zoetermeer (the Netherlands), Madrid (Spain), Dubai (UAE), Singapore and Frederick (USA). TKH Security specializes in the development of electronic Security & Site Management Systems. Open architecture integration With over 25 years of experience and by listening to customer needs, the company offers complete innovative solutions for Security Management, Access Control, Video Management, Intrusion Detection, Intercom, Personal Surveillance, Asset & Site Management and Parking Facility Management. The company is always looking for innovative solutions for the market with a focus on creative, flexible and open architecture integration. TKH Security has a strong position in the Benelux and multiple offices all over the world. TKH Security is a member of TKH Group N.V.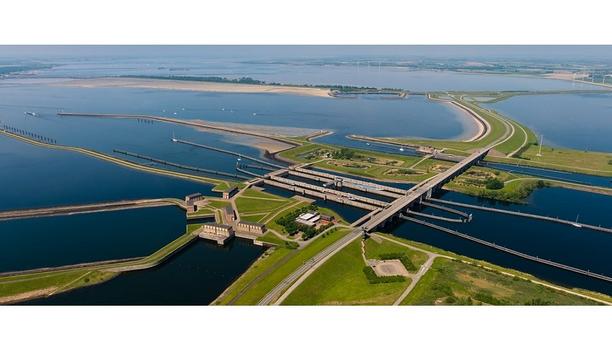 TKH Security Provides VMS With Siqura Cameras For The Wet Infrastructure Sector
The road network is under increasing pressure due to the sheer weight of traffic, and its bridges and water locks are no exception. In view of the importance of free-flowing traffic and the safety of such structures, they undergo continuous modernization. One such modernization is CCTV: by incorporating video surveillance into a security system, end-users can monitor and anticipate what's happening at a certain location in real-time. This increases the efficiency and safety of such objects. Video management system Operators are continually fed the latest information through the video management system, allowing them to effectively anticipate any situation that may arise. This makes it possible to guarantee an optimum flow of vehicles and ships and to better respond to changing traffic situations in critical environments. TKH Security is specialized in video management systems in combination with Siqura cameras, thereby meeting the stricter laws and regulations governing the wet infrastructure sector. Motion detection Robin de Neve, International Sales Manager: "At TKH Security, we have been involved in wet infrastructure for many years and therefore know like no other how, in conjunction with installation engineers, to provide support to end users in the challenges they face in the sector. Thanks to the latest compression techniques and dual streaming, motion detection has become very efficient in terms of storage. Among the great advantages to operators is the fact that the system is very user friendly, it records only what is needed and it is exceedingly reliable thanks to failover functionality." Easy-to-use high tech De Neve goes on to say: "Custom configurations can be made for individual operators, with panels to review images, for instance, control elements for third-party systems, HTML browsers and maps. The system has an open architecture and is API and ONVIF compatible, making installation and integration very easy. Using a powerful macro engine, customers can determine how the system responds given specific situations. Our video surveillance solution is scalable from a few to a few thousand cameras. Thermal cameras detect people on structures in all weather conditions, including rain, fog and low sun. In such cases, a signal is sent automatically to the control room so that operators can immediately respond if necessary." Cameras with existing cabling Many structures such as bridges and water locks currently still use analog solutions, and replacing existing cabling to enable an IP solution is often considered to be too expensive. TKH Security has special hybrid cameras that feature both analog BNC connectors and SFP slots in addition to a regular network connection, making it possible to link them to several SFP modules: the Siqura 920 series. It is therefore not necessary to replace existing cabling, which considerably reduces costs. The hybrid cameras make it possible to use old-fashioned coaxial/analog networks and still be able to migrate to IP cameras.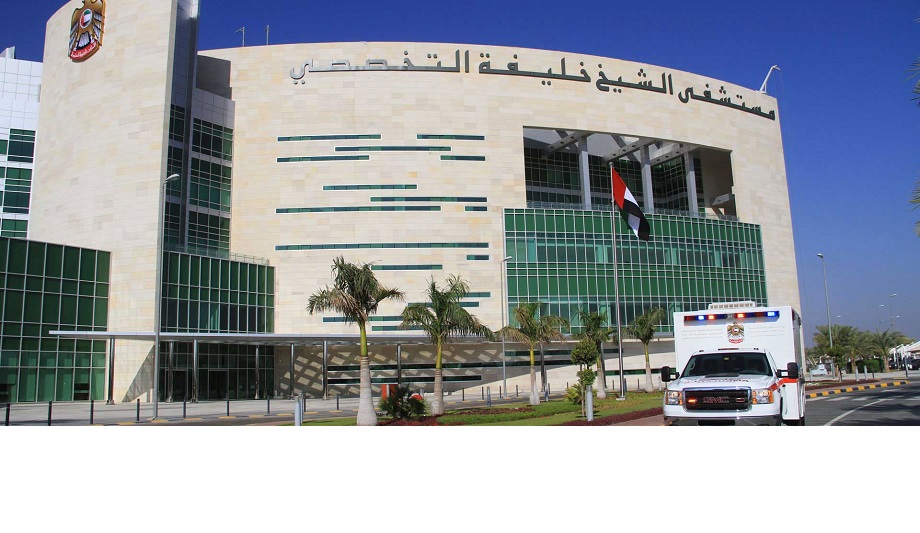 Siqura And TKH Security Integrates Surveillance And Access Control System For Sheikh Khalifa Central Hospital
Siqura and TKH Security realized a fully integrated surveillance and access control system in the Sheikh Khalifa Central Hospital. This new hospital is located at the eastern edge of the emirate of Fujairah and will provide better 24/7 health services to citizens on the Eastern coast. The hospital consists of 11 specialized departments, a 32-bed emergency ward, a 3-story rehabilitation building and more than 700 parking spots. Integration of multiple systems This hospital required a complete surveillance solution integrated with healthcare applications. The project combined access control and video management from TKH Security with cameras from Siqura. "We worked closely with our partners to comply with the solution which conforms to the new guidelines in Fujairah" says Tariq Anwer, Sales Director – Middle East & West Asia with Siqura. "The video surveillance component consists of around 700 different Siqura cameras, working with VDG Sense video management software and storage from TKH Security. The iProtect access control system, also from TKH Security manages around 400 doors with card and pin authentication. iProtect security management system is able to flawlessly fulfill the set of complex requirements demanded by this client." Security management system healthcare facility For Siqura Middle East & West Asia and TKH Security, Sheikh Khalifa Central Hospital in Fujairah is a prestigious project in the healthcare segment. The integration of multiple systems under one roof combined with the integration of healthcare applications provided an extra challenge. Tariq Anwer: "The scope of the project involved an integrated security management system consisting of Siqura cameras, VDG Sense VMS and iProtect access control." "These are all managed at an upper level by iProtect security management system. Among others, some of the following features are implemented: managing visitors on-site and mustering system for emergency evacuation. This is in addition to the integration option with third party systems, for example baby-monitoring."
Related white papers
Ensuring Cybersecurity Of Video
Market Report: Cannabis At A Glance
Making Sense of Today's Security Camera Options