VideoIQ IP Network Cameras
(12)
Browse IP Network Cameras
IP Dome camera products updated recently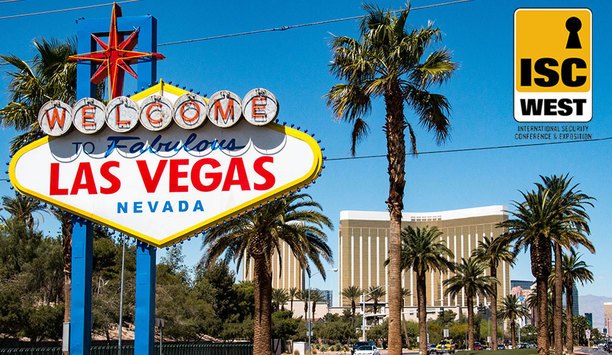 ISC West 2019: What's New In Physical Security's Biggest Global Tradeshow?
ISC West continues to innovate and adapt to the changing needs of the security marketplace. In 2019, there will be 200 new exhibitors, 100 new speakers and an expanding mix of attendees that includes more end users and international attendees. The International Security Conference & Exposition (ISC West) will be held April 10-12 at the Sands Expo in Las Vegas. Among the more than 200 new exhibitors on the show floor will be Dell Technologies, Resideo, SAST (a Bosch IoT startup), Belkin International, NetApp, Lenovo, Kingston Technology and many others. The event continues to see more and more solutions in the area of IoT/connected security, a surge in barrier/bollards exhibitors, an increased number of start-up companies, and an emphasis this year on stadium/major events security. Plus, the new exhibit area of ISC West, Venetian Ballroom, will include a mix of solutions from mid-sized domestic and international companies, and is the home of the Emerging Technology Zone – back for its second year with 50-plus start-up companies expected. The International Security Conference & Exposition (ISC West) will be held April 10-12 at the Sands Expo in Las Vegas "ISC West is no longer just about video cameras, access control systems and alarms," says Will Wise, Group Vice President, Security Portfolio for Reed Exhibitions, which produces and manages ISC West. Embracing and stimulating the market dynamic of comprehensive security for a safer, connected world, solutions on display at the show reflect convergence across physical security, IT (information technology) and OT (operational technology). The ISC West expo floor includes specialized featured areas such Connected Home, Public Safety & Security, Connected Security, Unmanned Security Expo and the Emerging Technology Zone. Plus, complimentary education sessions in the Unmanned Security Expo theatre will include topics such as drones, counter-drone solutions, ground robotics and regulations/policies that support autonomous technology. This year's event will feature more than 1,000 products and brands covering everything from video surveillance, access control and alarms/alerts, to IoT, IT/cybersecurity convergence, AI, embedded systems, drones and robotics, smart homes, smart cities, public safety and more. The ISC West expo floor includes specialized featured areas such Connected Home and the Emerging Technology Zone Elevating the Keynote Series Over the past few years, ISC West has elevated its Keynote Series (open to all attendee types) to include more speakers and dynamic content covering relevant topics. Attendees should be sure to head to the Keynote room Wednesday and Thursday mornings at 8:30 a.m. before the expo floor opens at 10 a.m. Relating to attendance, ISC West continues to diversify and grow the attendee universe by attracting additional enterprise government end-users across physical and IT/OT responsibilities. The show also continues to attract and grow the channel audience, and there will be an increasing number of International attendees. "Years ago, ISC West was known exclusively as a dealer/integrator/installer show, but not anymore," says Wise. "Today, the demographic mix continues to evolve as the event diversifies its product and educational offerings, embracing the current market reality of collaboration among integrators/dealers/installers, end-user decision-makers, and public safety and security professionals." When planning for the show, be sure to view the list of special events and take advantage of the additional connection-making opportunities Within the SIA Education@ISC West conference program, there are over 100 new speakers. Through ISC West's strong partnership with the Security Industry Association (SIA, the Premier Sponsor of ISC), the SIA Education@ISC West program has expanded and become increasingly dynamic and diverse over the last three years. In addition, ISC West and SIA are hosting a Women in Security breakfast on Friday morning April 12th. Women in Security is a new track for the education program. "Our attendance data reflects the demand for a mix of physical security integrator and end-user content, a balance of technical and management/strategic topics, and diverse topics incorporating IoT and cybersecurity/physical security convergence, and analytics expertise," says Wise. "Last year was a record year for conference program attendance, and 2019 will yet again set new benchmarks." Mobile apps, information desks and ease of registration ISC West is also focusing on the attendee experience. Need advice on what exhibitors are a fit for your business needs and interests? The Information Desk adjacent to the main expo entrance will provide customized recommendations based on the information attendees provided during the registration process. Attendees can download the official ISC West mobile app and create a MyShow account through the ISC West website Attendees can download the official ISC West mobile app and create a MyShow account through the ISC West website to research exhibitors and product categories, receive exhibitor recommendations that best fit business needs, review complimentary educational opportunities as well as 85-plus sessions from the paid SIA Education@ISC program. There are many networking opportunities being offered at the show this year. When planning for the show, be sure to view the list of special events and take advantage of the additional connection-making opportunities. Whether attendees want to network with peers or customers at an awards ceremony (Sammy Awards, Fast 50, New Product Showcase Awards), Charity event (AIREF Golf Classic, Mission 500 Security 5K-2K Run/Walk), or an industry party (SIA Market Leaders Reception, ISC West Customer Appreciation Party at Tao), there are a variety of special events offered, all designed to help you make new connections. Make sure to check out the ISC West website for all the Special Events taking place at ISC West.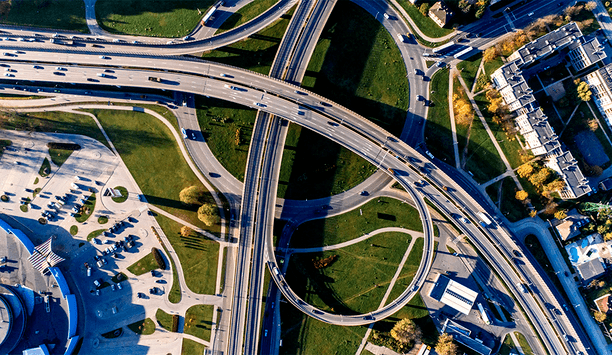 Live-streaming Mobile Surveillance Takes Cameras To The Action
Video surveillance across the world is growing exponentially and its major application is in both public safety and law enforcement. Traditionally, it has been fixed surveillance where cameras provide live streams from fixed cameras situated in what is considered strategic locations. But they are limited in what they can see given by their very definition of being "fixed". The future of video surveillance includes the deployment of more mobile video surveillance with the benefits it offers. Instead of fixed cameras, this is the ability to live stream from mobile devices on the move such as body-worn cams, drones, motorbikes, cars, helicopters and in some cases, even dogs!Sending drones into the air, for example for missing people or rescue missions, is much more cost-effective than deploying helicopters Advantages Of Mobile Surveillance The advantage of mobile surveillance is that the camera can go to where the action is, rather than relying on the action going to where the camera is. Also, sending drones into the air, for example for missing people or rescue missions, is much more cost-effective than deploying helicopters. The ability to live stream video from cars and helicopters in high-speed pursuits can be used to take some of the operational issues from the first responders on the ground and share that "life and death" responsibility with the operational team leaders back in the command center. This allows the first responders in the pursuit vehicle to focus on minimizing risk while staying in close proximity of the fleeing vehicle, with direction from a higher authority who can see for themselves in real time the issues that are being experienced, and direct accordingly. In addition to showing video live stream from a pursuit car or motorcycle, by using inbuilt GPS tracking, the video can be displayed on a map in real time, allowing a command chief to better utilize additional resource and where to deploy them, through the use of displaying mapping information with real time video feed. It allows police chiefs to make better informed decisions in highly-charged environments. The 4G phone network can now be used with compressed video to live stream cost effectively Application in emergency situations The same is true of first responders in many different emergency situations. Mobile surveillance opens up a new area of efficiencies that previously was impossible to achieve. For example, special operations can wear action body-worn cameras when doing raids, fire departments can live stream from emergency situations with both thermal and daylight cameras, and paramedics can send video streams back to hospitals allowing doctors to remotely diagnose and prepare themselves for when patients arrive at the hospital. How can special operations and emergency first responders live stream video from a mobile camera with the issues of weight, reliability and picture-quality being considered? H265 Mobile Video Compression Law enforcement insists on secure transmissions, and it is possible to encrypt video to the highest level of security available in the public domain The 4G phone network can now be used with compressed video to live stream cost effectively. The issue of course is that 4G is not always reliable. Soliton Systems has mitigated this risk of low mobile quality in certain areas, by building an H265 mobile video compression device that can use multiple SIM cards from different cellular providers simultaneously. H265 is the latest compression technique for video, that is 50% more effective than conventional H264, and coupling this with using multiple "bonded" SIM cards provides a highly reliable connection for live-streaming high-quality HD video. The 400-gram device with an internal battery can be connected to a small action cam, and can live-stream simultaneously over at least three different cellular providers, back to a command center. Latency is typically less than a second, and new advance improvements are looking to reduce that latency further. Encrypted Video Transmission What about security? Law enforcement insists on secure transmissions, and it is possible to encrypt video to the highest level of security available in the public domain, i.e. AES256.What about integration into existing video infrastructure at the command center? It is not untypical for a police force to have an existing video management system (VMS) at their command center such as Milestone System's Xprotect. The Soliton range of products are ONVIF-compliant, a standard used by video surveillance cameras for interoperability, allowing cameras and video devices that are ONVIF-compliant to simply "plug&play" into existing video management systems. These mobile transmitters are deployed with law enforcement and first responders across the globe. Their ability to provide secure, full HD quality and highly-reliable video streaming within a small unit, and to enable it to be integrated into the current eco-system that is already installed at the receiving end, has made them a favorite choice with many companies and government agencies.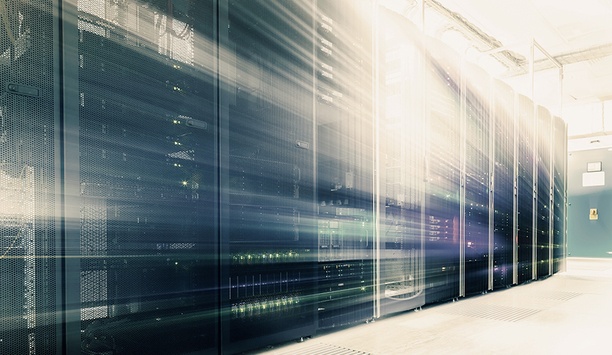 Impact Of Sophisticated IT Technologies On The Security Market
Over the course of the past few months, I have discussed a myriad of topics, from Big Data, the Internet of Things and emerging video surveillance-use cases, to analytics, storage complexities and IT technologies like virtualization and hyperconverged infrastructure (HCI). All of these trends have a significant effect on the security market, and in April they were highlighted in spades at ISC West. It's great to talk about these trends but it's far better to see how they are being leveraged in real-world applications. That's really where we can all see the true value of new solutions and concepts. We're lucky enough to work with some leading organizations that want others to benefit from their experience and I'm happy to have the opportunity to share two of these applications with you. Protecting Educational Facilities UCF has adopted advancements in technology, particularly video surveillance solutions, to help ensure stronger security on campus Educational institutions face an increasingly complex risk environment. Recent high-profile incidents emphasize these risks and magnify the vulnerabilities that educational facilities face. These incidents have led to more public demand for improved security solutions across campuses. The primary mission of these organizations is to deliver quality education to students, and they face the challenge of balancing between a highly secure facility and one that supports open interaction. The University of Central Florida is no different. This organization, one of the largest universities in the country, has adopted advancements in technology, particularly video surveillance solutions, to help ensure stronger security on campus. Active Shooter Incidents In March 2013, UCF faced an active shooter situation in which a former student planned to pull the fire alarm in a residence hall and then attack his classmates as the building was evacuated. However, the shooter's gun jammed, and as officers were closing in on the gunman, he took his own life. During the university's response to the incident, accessibility to critical video data was a major issue. Educational institutions face an increasingly complex risk environment UCF had cameras in the area where the incident took place, but first responders had no way of viewing the footage without being at the physical location of the video recorder. At the time, UCF had a wide variety of standalone systems in place, including non-integrated video surveillance, access control and intrusion systems. As a result, there was no way to centralize video management, viewing and analysis. Upgrading From Analog Systems Altogether, its security system consisted of older analog platforms that were reaching end of life, 58 standalone servers, 12,000 access points and a wide variety of DVRs — all being managed in a siloed manner. UCF needed a solution that would allow officials to centralize system management, store video data more effectively and reliably, and enable the security team to deliver situational awareness to responders when needed. Security leaders sought a way to further modernize its security, surveillance, access control and IT infrastructure The university deployed an HCI solution, one that is optimized for demanding, data-intensive workloads like video surveillance. Using standard off-the-shelf server hardware, the system aggregates the storage and compute resources from multiple servers into a single unified pool that all cameras can access, which maximizes performance and storage capacity utilization. The platform also hosts the university's video management solution, which serves as a centralized source to manage video and effectively protect its security data. Because of the growing demand for video across UCF's campuses — for both safety and business purposes — the HCI solution's ability to eliminate the opportunity for data loss and easily scale were key components in its selection. Protecting Air Travel And Airports In 2012, Charleston International Airport embarked on an ambitious upgrade project dubbed the Terminal Redevelopment and Improvement Program. The $200 million initiative was designed to modernize and expand the facility to meet increased passenger demand. While the aesthetics and amenities of the airport were under construction, security leaders sought a way to further modernize its security, surveillance, access control and IT infrastructure. The IT and security teams needed to address the challenges of their existing standalone server environment, which included siloed systems, management complexity and high administrative and equipment costs. Charleston International Airport embarked on an ambitious upgrade project dubbed the Terminal Redevelopment and Improvement Program Considering the high value of the airport's video, security and IT data, it required a solution that could deliver reliable data protection, system resiliency and fault tolerance. The airport is required to store video for 30 days, but it seeks to expand its retention time to 60 days. Therefore, technology that can scale simply was key in the selection process. Storage System Updates It also required a storage platform that could manage the demanding and write-intensive nature of its nearly 250 IP surveillance cameras — a challenging task for traditional video recorders. The airport deployed HCI appliances to better manage captured video data and expand its archive capability for video surveillance. Users rely on video to validate whether something did or did not happen - and this is essential in airports HCI surveillance solutions are designed to provide industry-leading resiliency. Even if multiple hardware failures occur, including an entire appliance, video management servers will remain online and recording, and any previously recorded video will continue to be protected and accessible. Reducing Expenses And Costs The solution also reduced total cost of operations by consolidating servers, storage and client workstations into one enterprise-class solution that is easily managed from a single user interface, without the need for specialized IT skills. These use cases demonstrate the value emerging technologies bring to these types of modern environments. And they show that solutions like HCI are no longer simply much-talked about technology trends. Video, IT and security data is critical to organizations of all types and they need to ensure their investment in capturing this data is protected. From a security standpoint, users rely on video to validate whether something did or did not happen. If that video data isn't protected, they lose a very valuable investigative tool. That isn't an option in today's complex environment. That's is why it is paramount to understand how new technologies can help expand current capabilities and evolve security operations. This can't be left to chance. AMAG Introduces Symmetry CompleteView 4.5 VMS And PowerProtect NVRs
AMAG Technology announces the release of Symmetry CompleteView Video Management System version 4.5 and four new Symmetry PowerProtect NVRs. Earlier this year AMAG announced a deepened partnership with Salient Systems, Inc. where AMAG now offers Salient's CompleteView VMS, PowerProtect NVRs and TouchView Mobile App video solutions as part of the Symmetry product line. This is the first software upgrade and NVR addition since the initial announcement in March. Symmetry CompleteView 4.5 "Symmetry CompleteView 4.5 delivers advanced capabilities such as dynamic video management tools to support and streamline complex enterprise deployments, yet remains affordable to provide a powerful standalone system for any size organization," said AMAG Technology, Senior Product Manager-Video, Jim Murray. Symmetry CompleteView VMS 4.5 includes a suite of software tools called Dynamic Video Management. Designed to increase efficiency and enhance the end user's experience, the suite offers: Dynamic Resolution Scaling - DRS sizes the video stream to match the display size of the viewing client, (monitor, tablet or phone) reducing bandwidth consumption. Dynamic Video Decoding - DVD saves CPU usage by controlling server processing for camera streams based on live viewing or server motion detection settings. Dynamic Frame Throttling - DFT allows the server to monitor camera video queues balancing load and latency without affecting recorded video. Symmetry CompleteView 4.5 also offers a new Web Client that is HTTP/HTTPS capable with native H.264 live and playback support with enhanced viewing features for the ultra-fast display of video feeds. Users can view multiple cameras simultaneously from multiple Symmetry PowerProtect NVRs located throughout the globe via a single web client video matrix. The Web Client also provides cross browser support, including: Internet Explorer, Firefox, Chrome, and Safari; increasing access to the video management software from virtually anywhere on any device. It will also support multiple languages including: English, French, German, Italian, Portuguese and Spanish. Symmetry TouchView Mobile App Symmetry TouchView Mobile app's new cross platform capability allows users to create configurations in the app and transfer them to the Web Client for use, providing flexible configuration compatibility. Users can export the web client configuration, which could contain saved video server connections, camera layouts, and video matrix window setup and quickly import it into a mobile iOS or Android mobile device. When you combine Dynamic Resolution Scaling with Symmetry TouchView Mobile apps, Symmetry CompleteView delivers the fastest call up of megapixel resolution video over remote internet connections in the industry today. Symmetry CompleteView 4.5 Also Supports: Http/Https capability Fisheye cameras and dewarping feature set Mac devices, including Safari browser Camera based motion detection with Symmetry, Arecont, Axis, Bosch, HikVision, Samsung, Sightlogix and VideoIQ (Avigilon) New Symmetry PowerProtect NVRs Introducing the new Symmetry PowerMicro NVR with ultra-compact chassis. The Symmetry PowerMicro NVR is powered by an Intel Core i3 series CPU with 4GB memory and a 1TB hard drive. It is the smallest form factor in the Symmetry PowerProtect platform line, and is designed to address space constrained deployments. It is perfect for desktop use, mounting under a counter or securing to a video monitor. Symmetry PowerPro-R, Symmetry Power Plus, and Symmetry PowerUltra NVRs, all two unit rack mounts, offer faster performance and more storage capacity at a reduced cost. Each NVR contains 40% - 47% higher storage capacity with up to 66TB of RAID 5 video storage. Quad NICs allow users to isolate office networks from IP camera networks for added security, setup dual NICs in tandem to boost transfer speed or set up multiple IP camera networks. Also, the Symmetry PowerPro-R's chassis size was decreased from a 4 unit to 2 unit rack mount, increasing efficiency in installation and real-estate. AMAG Technology, a G4S company, delivers access control and video management solutions to companies of all industries and sizes. G4S provides a wide array of products and services to solve any security need.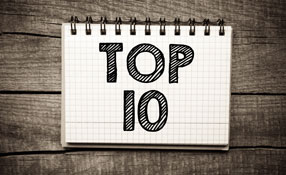 The Year In Mergers And Acquisitions: Top 10 Of 2014
2014 was a year for eye-popping merger and acquisition (M&A) activity in the security space. The big deals of the year included some of the largest names in the industry. One name is larger than any in the security market – Google, which made not one but two acquisitions this year that could impact the future security market. It was also the year that a smaller player in the video camera market (although a huge familiar brand overall) bought a large, open systems VMS company (to almost everyone's surprise). There was major activity on both sides of the Atlantic, impacting a wide range of industry sectors, from video to access control to home security. It was a year for acquisition and reinvention, for mergers and management refocus. And it was the year that Samsung stopped owning Samsung Techwin. Let's take a look at the Top 10 M&A stories of 2014 … 1. Canon Acquires Milestone When Canon, a fairly small player in the video surveillance market, announced plans for its European subsidiary to buy open systems company Milestone Systems, it sent shock waves through the market. Obviously Canon is signaling its intent to become a larger player in surveillance, but what does the move mean for the long-term viability of Milestone's open systems approach? Can an open systems company be owned by a camera company and keep its business approach intact? Yes, according to the Milestone announcement: "Canon respects how we built our business with our partners and supports our strategy of providing open platform solutions." 2. Vanderbilt Acquires Siemens' Security Products Siemens' Security Products is well known in Europe, including familiar and established brands such as Bewator and Cotag in access control and Alarmcom and Europlex in the intrusion alarm sector. But who is Vanderbilt Industries? It's a fairly new U.S. company created around the acquisition in 2012 of the Schlage Security Management Systems (SMS) access control product line from Ingersoll Rand. The Siemens acquisition makes them instantly a global player. The move expands the global reach of Vanderbilt's parent company, ACRE Ltd., and greatly enhances its technology capabilities and product portfolio. 3. Avigilon Acquires VideoIQ 2014 began with news that HD surveillance company Avigilon Corp. had agreed to buy video analytics company VideoIQ for cash consideration of $32 million. Avigilon moved quickly to incorporate VideoIQ's technology into its product line, highlighting video analytics (including the Rialto analytics appliances) along with other technologies at ISC West, IFSEC and trade shows throughout the year. Avigilon is positioning its "adaptive" analytics as a way to simplify total system operation, delivering only the information an end user needs rather than a flood of video images. 2014 saw major activity on both sides of the Atlantic, impacting a wide range of industry sectors, from video to access control to home security 4. HID Global Acquires Lumidigm HID Global is an undisputed worldwide leader in secure identity solutions, so it was big news when HID acquired a biometrics company in February. More accustomed to interfacing with biometrics technologies than owning them, HID's acquisition of Lumidigm reflects a high level of confidence in the company's multispectral imaging technology, which uses multiple light spectrums and advanced polarisation techniques to extract unique fingerprint characteristics from both the surface and subsurface of the skin. The system can authenticate identities with a high degree of certainty (and even in non-ideal environments where fingers can get dirty or greasy.) 5. Vicon and IQinVision Merge Vicon Industries and IQinVision announced a merger agreement in the spring to create a global provider of integrated solutions to the video security market. Vicon has long been known for designing and producing (mostly proprietary) video security and surveillance systems. IQinVision designs and produces high performance HD megapixel IP cameras. There are high hopes for the combined company, including continuing a camera line branded IQinVision and transitioning to an open systems approach with an emphasis on extracting business information from video streams. 6. Anixter Acquires Tri-Ed It was a milestone for Anixter International, the largest acquisition in the global distributor's 57-year history. When Anixter bought Tri-Ed for $420 million, the acquiring company emphasized the opportunity to accelerate implementation of IP video and access control by the new Tri-Ed customer base, previously more focused on analog. Tri-Ed, independent distributor of security and low-voltage technology products, sells 110,000 different products to 2,000 active dealers and integrators through 61 branches and two technical sales centers located throughout North America. Anixter is a global distributor of communications and security products, electrical and electronic wire and cable, fasteners and other small components. 7. Google Acquires Nest Labs It makes headlines when Google does anything, and Google's entry into the home systems market is no different. Therefore, everyone noticed when Google acquired Nest Labs, a designer and manufacturer of sensor-driven, Wi-Fi-enabled, self-learning, programmable thermostats and smoke detectors. Many observers saw the $3.2 billion transaction as providing a critical foothold into the home systems market. Announced in January and closed the following month, the acquisition set the stage for another acquisition that would serve as further evidence of Google's intent to be a dominant player in the home systems market ... The big deals of 2014 included some of the largest names in the industry 8. Nest Labs Acquires Dropcam Google-owned Nest Labs, Inc announced that it had entered into an agreement to buy Dropcam for $555 million in cash, subject to adjustments. DropCam provides do-it-yourself IP video cameras for the home environment – and another foothold for Google. 9. Kaba Holding Acquires Keyscan Emblematic of the continuing consolidation in the access control market was acquisition of Keyscan Inc., a Canadian provider of networked access control solutions, by Kaba Holding AG, based in Switzerland. The Keyscan brand presence will be maintained, operating as a separate division of Kaba's ADS Americas Group. 10. Hanhwa To Buy Largest Interest in Samsung Techwin When Samsung sells its interest in Samsung Techwin, it's bound to be news, even as the company's management insists everything is business as usual. It was just a stock transaction (they say), and Samsung Techwin (which was always separate from the larger Samsung Electronics) will continue on its successful course in the video surveillance market. Korean conglomerate Hanwha Holdings announced in late November its 32.4 percent ownership in the video surveillance company (as part of a larger sale of Samsung Techwin's defense and chemical affiliates). What about the Samsung name? Management assures the market the valuable and well-known brand will remain intact. See the full coverage of 2014/2015 Review and Forecast articles here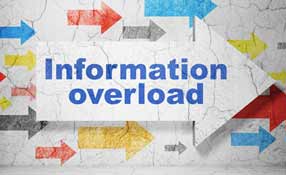 Needed: Attention-grabbing Technology In An Emergency
"A wealth of information creates a poverty of attention." So said Herbert A. Simon, American Political Scientist, Economist, Sociologist, Psychologist, and Professor. I heard that quote at the Avigilon presentation at IFSEC, repeated by Ian Povey, Avigilon's director of product marketing and product management. He used the quote to support the need for more (accurate) video analytics. In other words, without analytics, there is so much video information that the operator's attention is lost within minutes, so an end user's whole security stature breaks down. It certainly relates well to video analytics, but what a great quote for so many things in our modern world! Aren't we all flooded every day with more information than we can ever process? In the security market, there are more cameras than ever, more alarms, more data points, more security threats, more, more, more. No surprise therefore that we turn to companies like Avigilon to help us out. Their presentation at IFSEC told how they do just that. In addition to new video analytics capabilities (a consequence of their acquisition of Video IQ earlier this year), Avigilon also promoted the idea of an end-to-end system that can help security end users deal with the "wealth of information." The fast-growing manufacturer touted new, closer integration between their new Access Control Manager (ACM) product, which they embraced (and then rebranded) with their acquisition in 2013 of Red Cloud Security. The browser-based system, available in Enterprise, Virtual or new Professional versions, now allows access control alarms to be associated with video and managed either within the ACM system or inside the Avigilon Control Center video software. How alarms are managed is completely configurable and customizable between the two systems. In addition to greater functionality, Steven Lewis, Avigilon's ACM senior product manager, also offered an economic argument for use of an end-to-end solution from one manufacturer: "Since it's all our products, we don't charge extra to bring them together. Many manufacturers have a fee associated with connecting with another manufacturer's system, whether it's access to video or video to access. When you use our products, there isn't any additional fee for integration. It's even less expensive and works better than those other integrations are ever going to." About functionality, he continues: "You can choose how you respond to events. The reality is we have hours and hours and hours of boredom punctuated by moments of sheer terror. Something happens, what do I do? You need there to be a process that you know what to do. You don't have to think. It pops up and tells you, it gives you the data, it gives you the instructions, and then you respond to that. When something happens, then people respond and they're not trying to figure out what they're supposed to do." That's a good way to get anyone's attention.
Featured white papers
The Security Behind Financial Security
Download
Nine Ways To Make Your Retail Security System Work Harder
Download
Financial Institutions Require Future-Ready Physical Security Technologies
Download