Round Table Roundup: Security robots, deep learning and the race to the bottom
30 Jan 2018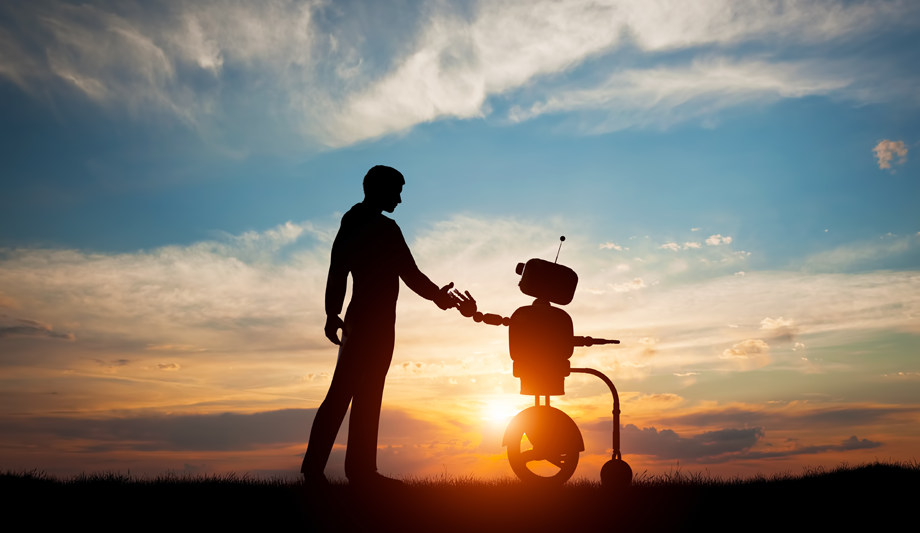 Editor Introduction
In tidying up after a year of Expert Panel Roundtable questions and answers, we came across some previously unpublished responses from our panel. These interesting responses address some of the hottest topics in the industry, from robots and deep learning to the "race to the bottom." Taken together, the varied comments offer their own range of insights into the evolving physical security market. This week, we highlight some of these assorted Expert Panellist comments submitted over the last several months.
---
[On the role of robots in the security market:] It isn't a science fiction movie: It's reality. Artificial intelligence and robots are increasingly valuable to end-users and guarding providers for various use cases, including security and operations. These solutions result in improved security, enhanced intelligence and streamlined efficiencies with radically-reduced costs and increased ROI. More specifically, robot guard devices can relieve human guards in dangerous or hazardous areas or situations, which can reduce liability while improving risk mitigation. Under the right conditions, robots can provide exceptional situational awareness that may not be available with more traditional technologies. While there are significant opportunities that exist today to deploy robots that, for example, can provide outdoor perimeter controls, there are still challenges that surround the use of this technology. Long-range communications can make the exchange of critical information difficult. Additionally, while the demand is rising, this kind of technology is still new to the market.
[On the impact of deep learning on video analytics:] Undoubtedly the continued rise of artificial intelligence (AI) and deep learning will make video analytics more accurate and effective. It will make it far easier to refine the algorithms involved with detection and analysis, so these systems can take more of the burden - and potential errors - away from the human operators. The effectiveness of video analytics is all about understanding the situation and making accurate and relevant predictions. AI is able to look more closely at the minute details and their cause and effect, finding a solution in moments that would have taken human teams far longer. It will also improve the accuracy of predicting what could happen, the risks and, crucially, decide how best to prevent problems. Closer incorporation of these systems will undoubtedly be a further game-changer for the field of integrated security systems.
[On how the "race to the bottom" affects integrators and end users:] The "race to the bottom" is having a significant impact on all parts of the value chain in the video surveillance industry. For end users, it could be argued that the overall impact is positive since they benefit from lower prices. However, buying relatively cheap products may not always be a prudent business decision for several reasons, such as lower quality, susceptibility to cyberattacks, lower quality of integrations with video management systems, etc. Relatively cheap prices for equipment allow integrators to possibly expand their customer base and sell more equipment to each customer. On the other hand, lower prices mean less revenue and possibly lower margins, so integrators have to sell more. Most of the companies that offer products at very low prices also sell their products through as many channels as possible, including online sales; this means that integrators have to deal with significant competition on projects.
[On the ethics of consultants and integrators accepting free travel:] As an integrator or end user, your decision to accept free travel offers from vendors must be based on who is making the offer. If it is from a manufacturer, there is little pretence about what the manufacturer is trying to accomplish. They are trying to get you to buy their products, plain and simple. Their bias is clear, and they are attempting to persuade you that they have the best offer. Such tools have been used in business for a very long time, and the integrator/end user should decide whether the value of what is offered is in proportion to the purchase being contemplated. Many businesses already have policies in place to manage this, and often employees are banned from accepting such offers. If you are a consultant, there are other considerations. A consultant is relied upon to provide unbiased recommendations, so any entanglements with vendors must be avoided.
---
Editor Summary
As these responses illustrate, our Expert Panel Roundtable offers a range of commentary on timely issues affecting the industry. Since the inception of this exclusive feature, we have published more than 125 questions and around 740 responses from Expert Panellists. We strive to make the Expert Panel Roundtable a timely and interesting forum for discussion of issues vital to the industry. We thank our panellists for their continuing participation and look forward to continuing the Expert Panel Roundtable into 2018 and for years to come. Please provide feedback on this feature and let us know what topics you would like to see the Expert Panel tackle in the new year.