RISCO Group Video Surveillance software
(2)
Browse Video Surveillance software
Video Surveillance software products updated recently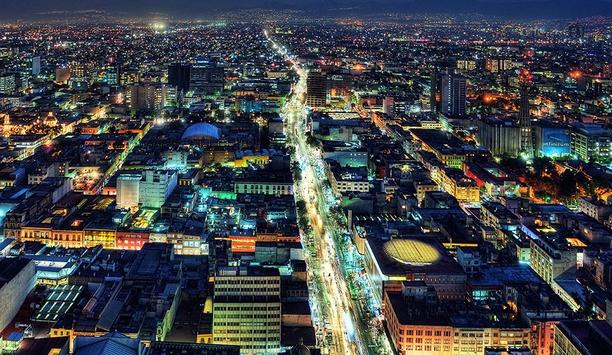 Safety In Smart Cities: How Video Surveillance Keeps Security Front And Center
Urban populations are expanding rapidly around the globe, with an expected growth of 1.56 billion by 2040. As the number of people living and working in cities continues to grow, the ability to keep everyone safe is an increasing challenge. However, technology companies are developing products and solutions with these futuristic cities in mind, as the reality is closer than you may think. Solutions that can help to watch over public places and share data insights with city workers and officials are increasingly enabling smart cities to improve the experience and safety of the people who reside there. Rising scope of 5G, AI, IoT and the Cloud The main foundations that underpin smart cities are 5G, Artificial Intelligence (AI), and the Internet of Things (IoT) and the Cloud. Each is equally important, and together, these technologies enable city officials to gather and analyze more detailed insights than ever before. For public safety in particular, having IoT and cloud systems in place will be one of the biggest factors to improving the quality of life for citizens. Smart cities have come a long way in the last few decades, but to truly make a smart city safe, real-time situational awareness and cross-agency collaboration are key areas which must be developed as a priority. Innovative surveillance cameras with integrated IoT Public places need to be safe, whether that is an open park, shopping center, or the main roads through towns Public places need to be safe, whether that is an open park, shopping center, or the main roads through towns. From dangerous drivers to terrorist attacks, petty crime on the streets to high profile bank robberies, innovative surveillance cameras with integrated IoT and cloud technologies can go some way to helping respond quickly to, and in some cases even prevent, the most serious incidents. Many existing safety systems in cities rely on aging and in some places legacy technology, such as video surveillance cameras. Many of these also use on-premises systems rather than utilising the benefits of the cloud. Smart programming to deliver greater insights These issues, though not creating a major problem today, do make it more challenging for governments and councils to update their security. Changing every camera in a city is a huge undertaking, but in turn, doing so would enable all cameras to be connected to the cloud, and provide more detailed information which can be analyzed by smart programming to deliver greater insights. The physical technologies that are currently present in most urban areas lack the intelligent connectivity, interoperability and integration interfaces that smart cities need. Adopting digital technologies isn't a luxury, but a necessity. Smart surveillance systems It enables teams to gather data from multiple sources throughout the city in real-time, and be alerted to incidents as soon as they occur. Increased connectivity and collaboration ensures that all teams that need to be aware of a situation are informed instantly. For example, a smart surveillance system can identify when a road accident has occurred. It can not only alert the nearest ambulance to attend the scene, but also the local police force to dispatch officers. An advanced system that can implement road diversions could also close roads around the incident immediately and divert traffic to other routes, keeping everyone moving and avoiding a build-up of vehicles. This is just one example: without digital systems, analyzing patterns of vehicle movements to address congestion issues could be compromised, as would the ability to build real-time crime maps and deploy data analytics which make predictive policing and more effective crowd management possible. Cloud-based technologies Cloud-based technologies provide the interoperability, scalability and automation Cloud-based technologies provide the interoperability, scalability and automation that is needed to overcome the limitations of traditional security systems. Using these, smart cities can develop a fully open systems architecture that delivers interoperation with both local and other remote open systems. The intelligence of cloud systems can not only continue to allow for greater insights as technology develops over time, but it can do so with minimal additional infrastructure investment. Smart surveillance in the real world Mexico City has a population of almost 9 million people, but if you include the whole metropolitan area, this number rises sharply to over 21 million in total, making it one of the largest cities on the planet. Seven years ago, the city first introduced its Safe City initiative, and ever since has been developing newer and smarter ways to keep its citizens safe. In particular, its cloud-based security initiative is making a huge impact. Over the past three years, Mexico City has installed 58,000 new video surveillance cameras throughout the city, in public spaces and on transport, all of which are connected to the City's C5 (Command, Control, Computers, Communications and Citizen Contact) facility. Smart Cities operations The solution enables officers as well as the general public to upload videos via a mobile app to share information quickly, fixed, body-worn and vehicle cameras can also be integrated to provide exceptional insight into the city's operations. The cloud-based platform can easily be upgraded to include the latest technology innovations such as license plate reading, behavioral analysis software, video analytics and facial recognition software, which will all continue to bring down crime rates and boost response times to incidents. The right cloud approach Making the shift to cloud-based systems enables smart cities to eliminate dependence on fiber-optic connectivity and take advantage of a variety of Internet and wireless connectivity options that can significantly reduce application and communication infrastructure costs. Smart cities need to be effective in years to come, not just in the present day, or else officials have missed one of the key aspects of a truly smart city. System designers must build technology foundations now that can be easily adapted in the future to support new infrastructure as it becomes available. Open system architecture An open system architecture will also be vital for smart cities to enhance their operations For example, this could include opting for a true cloud application that can support cloud-managed local devices and automate their management. An open system architecture will also be vital for smart cities to enhance their operations and deliver additional value-add services to citizens as greater capabilities become possible in the years to come. The advances today in cloud and IoT technologies are rapid, and city officials and authorities have more options now to develop their smart cities than ever before and crucially, to use these innovations to improve public safety. New safety features Though implementing these cloud-based systems now requires investment, as new safety features are designed, there will be lower costs and challenges associated with introducing these because the basic infrastructure will already exist. Whether that's gunshot detection or enabling the sharing of video infrastructure and data across multiple agencies in real time, smart video surveillance on cloud-based systems can bring a wealth of the new opportunities.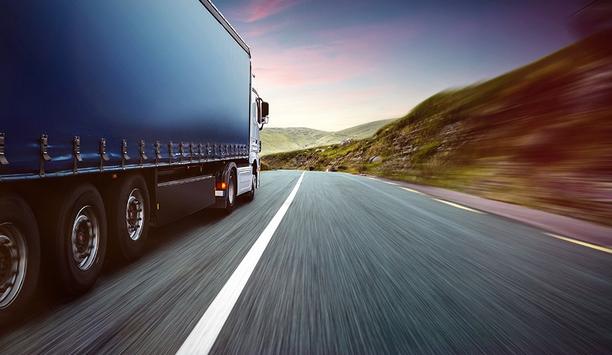 Securing Mobile Vehicles: The Cloud and Solving Transportation Industry Challenges
Securing Intelligent Transportation Systems (ITS) in the transportation industry is multi-faceted for a multitude of reasons. Pressures build for transit industry players to modernise their security systems, while also mitigating the vulnerabilities, risks, and growth-restrictions associated with proprietary as well as integrated solutions. There are the usual physical security obstacles when it comes to increasingly integrated solutions and retrofitting updated technologies into legacy systems. Starting with edge devices like cameras and intelligent sensors acquiring video, analytics and beyond, these edge devices are now found in almost all public transportation like buses, trains, subways, airplanes, cruise lines, and so much more. You can even find them in the world's last manually operated cable car systems in San Francisco. The next layer to consider is the infrastructure and networks that support these edge devices and connect them to centralized monitoring stations or a VMS. Without this layer, all efforts at the edge or stations are in vain as you lose the connection between the two. And the final layer to consider when building a comprehensive transit solution is the software, recording devices, or viewing stations themselves that capture and report the video. The challenge of mobility However, the transportation industry in particular has a very unique challenge that many others do not – mobility. As other industries become more connected and integrated, they don't usually have to consider going in and out or bouncing between networks as edge devices physically move. Obviously in the nature of transportation, this is key. Have you ever had a bad experience with your cellular, broadband or Wi-Fi at your home or office? You are not alone. The transportation industry in particular has a very unique challenge that many others do not – mobility Can you trust these same environments to record your surveillance video to the Cloud without losing any frames, non-stop 24 hours a day, 7 days a week, 365 days a year? To add to the complexity – how do you not only provide a reliable and secure solution when it's mobile, traveling at varying speeds, and can be in/out of coverage using various wireless technologies? Waiting to upload video from a transport vehicle when it comes into port, the station, or any centralized location is a reactive approach that simply will not do any longer. Transit operations require a more proactive approach today and the ability to constantly know what is going on at any given time on their mobile vehicles, and escalate that information to headquarters, authorities, or law enforcement if needed; which can only occur with real-time monitoring. This is the ultimate question when it comes to collecting, analyzing, and sharing data from mobile vehicles – how to get the video from public transportation vehicles alike to headquarters in real time! Managing video data In order to answer this question, let's get back to basics. The management and nature of video data differs greatly from conventional (IT) data. Not only is video conducted of large frames, but there are specific and important relationships among the frames and the timing between them. This relationship can easily get lost in translation if not handled properly. This is why it's critical to consider the proper way to transmit large frames while under unstable or variable networks. The Internet and its protocols were designed more than two decades ago and purposed for conventional data. Although the Internet itself has not changed, today's network environments run a lot faster, expand to further ranges, and support a variety of different types of data. Because the internet is more reliable and affordable than in the past some might think it can handle anything. However, it is good for data, but not for video. This combination makes it the perfect time to convert video recording to the Cloud! Video transmission protocol One of the main issues with today's technology is the degradation of video quality when transmitting video over the Internet. ITS are in dire need for reliable transmission of real-time video recording. To address this need a radical, yet proven, video transmission protocol has recently been introduced to the market. It uses AI technology and to adapt to different environments in order to always deliver high quality, complete video frames. This protocol, when equipped with encryption and authentication, enables video to be transmitted reliably and securely over the Internet in a cloud environment. One of the main issues with today's technology is the degradation of video quality when transmitting video over the Internet Finally, transportation industry has a video recording Cloud solution that is designed for (massive) video that can handle networks that might be experiencing high error rate. Such a protocol will not only answer the current challenges of the transportation industry, but also make the previously risky Cloud environment safe for even the most reserved environments and entities. With revolutionary transmission protocols, the time is now to consider adopting private Cloud for your transportation operations.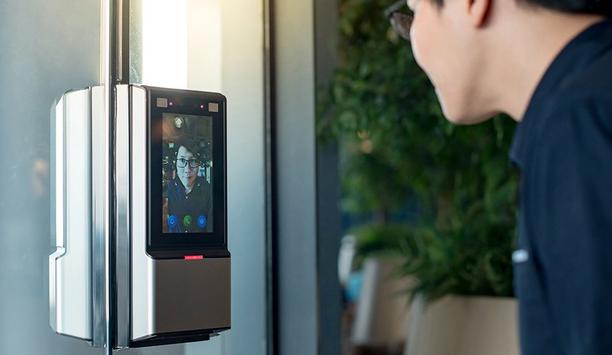 Physical Security in 2021: Post-Pandemic Solutions
In a world forever changed by the coronavirus pandemic, companies worldwide are now expanding their concept of physical security to best safeguard their facilities and employees. Few incidents have had as much of an impact on businesses globally as the COVID-19 pandemic; much of the world is still struggling to contain COVID-19, navigating the lasting effects and exploring what the "new normal" looks like. While some organizations are still engaged primarily in "anywhere operations", i.e. remote work, many organizations are implementing strategic physical security solutions that better protect everyone through the use of video surveillance technology and advanced intelligence capabilities. As this new normal takes hold within the business environment, security strategies will largely be centered around several key initiatives like access control, people counting, occupancy controls, temperature screening, contact tracing, and reducing office touch points. With the use of a video management system (VMS) in the shadow of COVID-19, occupancy data from a VMS can trigger a lockdown and not permit new entrants until the occupancy drops below a certain threshold; this is significantly useful for organizations that have returned to in-person work. But there's a caveat: though many legacy security systems are being re-evaluated to allow for touchless or frictionless access control — a move designed to eliminate the need for employees and visitors to physically touch a surface when using an access control system — upgrading the outdated technologies can be cumbersome and expensive, especially for organizations that had not planned for an interruption like the pandemic. Security contractors will be vital So, what is the solution? Security contractors will play a vital role in helping end-users across a range of vertical markets — large and small — to achieve their goals in the new paradigm. For some, this may mean leveraging existing access control and video surveillance systems with upgrades where needed. For others, an entire overhaul is made possible with budget friendly solutions for businesses to migrate to integrated access control through end-to-end security solutions that tie into existing infrastructures without major disruptions (meaning the organization will never be left vulnerable). Cybersecurity is becoming even more intertwined with physical security There is massive transformation occurring in the security industry, most notably the movement to digitise physical access and integrate it with video management systems and surveillance. This shift means that cybersecurity is becoming even more intertwined with physical security, allowing organizations the ability to correlate the metadata of people's behaviors and activities — a plus point for those looking to remain vigilant against future pandemic-esque business interruptions. Access, video, and audio are converging into consolidated platforms. Due to lower costs and pairings with IP-based, wireless infrastructure, there are infinite solution configurations. IT security requirements are beginning to apply to physical security because of this integrated infrastructure. Multi-factor authentication The security industry is also beginning to see a trend of multi-factor authentication, which is going to dominate in the days to come as it makes solutions more reliable. Most people carry smartphones these days, which have green check communication capabilities that allow easy multi-factor authentication. Costs are going down, and algorithms are getting better, making more people willing to try it. Some new solutions have both the fingerprint reader and a camera for facial biometrics Some new solutions have both the fingerprint reader and a camera for facial biometrics. Cameras and CCD modules cost almost nothing, and they do not have to be super high-end anymore, especially if organizations are doing one-to-one verification. It's not just about security now; it is security, health, and safety. Access control with video, intelligent readers, and credentials is a perfect platform for next generation solutions.

RISCO's SmartHome Video-enabled Security Solution At IFSEC 2015
RISCO will also present its new ProSYS Plus grade 3 hybrid security system for commercial sector at the event RISCO Group, the global integrated security solutions provider, will be presenting a host of exciting new products at IFSEC 2015, stand G1100. SmartHome An extension of RISCO Group's award-winning Agility 3 and LightSYS 2 intruder alarms, using the advanced iRISCO smartphone app, new 'SmartHome' offers homeowners total control of their security, safety and home appliances. RISCO's powerful video-enabled security solutions combined with their new connected home devices now enables householders to increase their energy efficiency, save money and enjoy control of their home devices and security - using just a single interface. ProSYS Plus - NEW G3 Panel With 512 Zones With the new ProSYS™ Plus grade 3 hybrid security system designed for the commercial sector, RISCO is setting the bar in the security industry. The powerful state-of-the-art solution offers a unique array of benefits, featuring a revolutionary single hardware platform with a unique licensing mechanism - allowing virtually unlimited scalability for any size of installation up to 512 zones. Encompassing the complete spectrum of advanced RISCO technology, the ProSYS™ Plus professional security solution provides: Advanced scalable control panel suitable for any commercial installation, up to 512 zones 'Super Hybrid' architecture offering wired, 2-way wireless and RISCO Bus for optimized installation Revolutionary cost-effective licensing model reducing project TCO Cloud-based smartphone app and web interface, enabling remote monitoring anytime, anywhere Full range of professional commercial and industrial detectors, utilizing RISCO's advanced detection technologies Integrated IP cameras for live HD video verification and remote 'look in' via the cloud Fully supported by RISCO's open architecture command & control PSIM software Beyond™ - NEW Wired And Wireless External Detector A winning combination of dual technology and integrated camera, Beyond™ provides crystal clear visual verification via the monitoring station, iRISCO smartphone app, or web interface A winning combination of dual technology and integrated camera, Beyond™ provides crystal clear visual verification via the monitoring station, iRISCO smartphone app, or web interface. Offering both flexibility and ease of installation, the IP65 rated wireless device features a chargeable auxiliary solar battery for extended battery life. Enhancing Beyond's performance, false alarms in outdoor environments are drastically reduced via RISCOs' unique Sway Recognition™ and Digital Correlation™ detection technologies. With Beyond™ you get: Cutting edge wireless DT outdoor detector with an integral high-resolution color camera Crystal clear images for visual alarm verification, day and night Unique solar powered solution enabling close to unlimited battery life Visual Alarm verification via the iRISCO mobile app Minimal false alarm rate due to high detection performance technologies and visual verification capability BWare™ – NEW Wireless Model Added To The State-Of-The-Art Commercial Detector Range In addition to its advanced technology and reliability, BWare™, RISCO Group's state-of-the-art wired and wireless detector series for professional installations, scores high points for its smart and modern design. Utilizing RISCO's industry-leading detection technologies, such as Anti-Cloak™ and K-band microwave for improved catch performance, and a unique wireless DT detector with active IR anti mask, the BWare™ series offers a comprehensive array of wired, wireless and Bus detectors. Saving installation time and cost, the BWare™ BUS models can be remotely diagnosed and serviced using the RISCO Bus. The BWare™ series is ideal for a wide range of commercial and high security applications; with Grade 2 and Grade 3 versions. The BWare™ smart detector family provides the flexibility to utilize professional detectors within any installation - wired, wireless or hybrid, while maintaining a uniform look across the site. Now supplied with the CSL DualCom WorldSIM® as standard, visitors to the RISCO stand can view the full range of award-winning panels, and HandyApp, on the 'Innovation Trail'. In addition, visitors to the show can see Steve Riley presenting VUpoint, as part of the Benchmark Innovation Awards, at 11:30am on Tuesday 16th June in the Benchmark arena.

IFSEC International 2015 - Highlights of Innovation Trail
The Innovation Trail will allow visitors to navigate all the newest products and services from across the security industry Innovation is the key theme at this year's IFSEC International, taking place from 16-18 June at ExCeL London. The annual security gathering will host the Benchmark Innovation Awards along with the launch of the new Innovation Arena. In addition to this, the Innovation Trail returns for its second year. Innovation Trail - Latest Products and Services Organizers of IFSEC International have polled their exhibitors to discover all the latest trends and innovations that will be on display, the Innovation Trail will allow visitors to navigate all the newest products and services from across the security industry that have launched this year. Highlights of the IFSEC International Innovation Trail include the NICE Suspect Search, a patent-pending video analytics tool that quickly locates and retraces the movements of a suspect, lost child, or other person of interest within a video surveillance network. Video footage from different cameras and time frames can be reviewed in just minutes, as the system automatically filters out 95 percent of irrelevant images. In addition to achieving faster response times, organizations are able to restore normal operations quicker following a security breach. RISCO To Exhibit Its HandyApp The RISCO HandyApp is the first smartphone application dedicated to supporting the sales and installation activities of professional security installers. The app allows installers working with RISCO products to increase their efficiency and sales potential by providing access to everything they need for a smooth installation. Through the app, installers can gain access to manuals, use power consumption calculators and even share user guides or sales materials with customers or colleagues. Installers can also extend product warranties and seamlessly open a service request by phone or email through the dedicated support area. Arecont Vision At The Event "We are delighted to incorporate the Innovation Trail once again and we have some really exciting products and technology to showcase this year" IFSEC International will also be displaying the latest in camera systems including Arecont Vision next generation panoramic cameras, the 5MP SurroundVideo® with Arecont Vision®'s proprietary STELLAR™ Low Light Technology, and the 12MP SurroundVideo® with Wide Dynamic Range (WDR). Both panoramic cameras also feature motorized lenses for easy set-up, and over a 50% increase in frame rate versus current SurroundVideo® cameras. Engtex AB will showcase its highly advanced textile Avertic Armour, developed from the No. 1 chainsaw protective textile, Avertic Pro+. This warp-knitted textile uses the world´s strongest fiber designed to withstand break-in attempts when heavy duty tools are used. Smanos To Launch K1 Finally, Smanos launch K1, the ultimate home automation and security center combining butler and guard functions into a stack of aesthetically pleasing round discs. The discs come with aluminum frames and texturized plastic surfaces, suitable for everyday use. This smart home technology uses intuitive operation, gesture-based password protection and self-learning capability to ensure the connected home is both affordable and easy to use. IFSEC, Event Director Comments Gerry Dunphy, event director- IFSEC International states: "Following our move in 2014 to London's ExCeL we conducted a significant amount of research and one of the key themes that kept coming up is everyone wanted to see genuine innovation on the show floor. We are delighted to incorporate the Innovation Trail once again and we have some really exciting products and technology to showcase this year. With so many new products within the Innovation Trail, IFSEC International really will provide a one-stop shop for our installer community to get their hands on the latest technology." All these new products, plus many more, will make up this year's Innovation Trail at IFSEC International 2015, helping visitors to easily access the new technologies that have come to market. Visitors will also be able to speak to leading suppliers that are shaking up the industry with new services, experts will be on hand to answer any questions and demo all the latest products on their stands. RISCO Groups's Integrated Security Systems Control And Monitor Comverse's Branches Worldwide
RISCO Group's SynopSYS platform provides real time pictures of all branches from one interface Comverse is a leading multinational provider of telecommunications software and systems, with numerous branches worldwide. Comverse required an integrated management platform to control and monitor all of their branches from the company headquarters. The Challenge Comverse's many branches around the world vary in size and operating hours. Many contain sensitive areas such as labs, warehouses, and IT rooms. Comverse's largest site is the company headquarters, spanning 55,000 square meters. The headquarters houses two data centers, which are considered to be the most sensitive areas in all of Comverse worldwide. Comverse required a solution that would enable them to secure and monitor all of the branches from the global security control center located in their headquarters. The solution would have to support the simple integration of a variety of security systems. Another requirement was that the solution be based on TCP/IP communication. The most important consideration for Comverse was the reliability of the solution. The Solution Comverse chose RISCO Group's ProSYS Integrated Security System as the solution that met all requirements. In 2006, ProSYS was initially installed in seven branches, each panel communicating via IP. ProSYS' IP module enables simultaneous multiple channel TCP/IP communication, and works via secure communication with a full SSL stack using AES256 bit encryption. Following the successful installation of ProSYS in the first seven branches, Comverse's Director for Corporate Security & EHS, Guy Dafna, called ProSYS a 'global standard,' and has since extended the system to all branches worldwide. In 2009, Comverse chose RISCO Group's SynopSYS Integrated Security & Building Management platform with Integrated Video to control and monitor Comverse's scattered branches. The installation is led by Comverse Corporate Security, who are gradually rolling out the platform to all branches. The Platform provides an overall picture of all the branches in real time, from one intuitive user interface located in the company headquarters and displays all building and rooms. SynopSYS Integrated Security & Building Management displays all buildings and rooms in the sites on synoptic maps. Highlights ProSYS Integrated Security System is installed in Comverse's branches worldwide, communicating via IP. ProSYS was selected for its simplicity and flexibility. SynopSYS Integrated Security & Building Management Platform enables control and management of all the company's branches from the headquarters via a single and intuitive user interface. SynopSYS Integrated Security & Building Management Platform is extremely flexible, its open platform allowing for easy integration not only with ProSYS, but also with video monitoring, intrusion, and fire systems, as well as HVAC, lighting, and elevator control. The Customer's Point of View Comverse was pleased with the open platform that makes it easy to build unique projects, and is scalable according to the company's future needs. They particularly valued the system's flexibility, ease of use, and wide range of features. Comverse's Corporate Security Director Guy Dafna noted, "Based on my experience working with many security systems, I can surely say that it looks like we're on the good and safe track with RISCO's solutions."
Related white papers
Cloud Video and Smart Cities
Security Investments Retailers Should Consider For Their 2021 Budget
Market Report: Cannabis At A Glance