Honeywell Security Security Camera Housing
(2)
Browse Security Camera Housing
Security camera housing products updated recently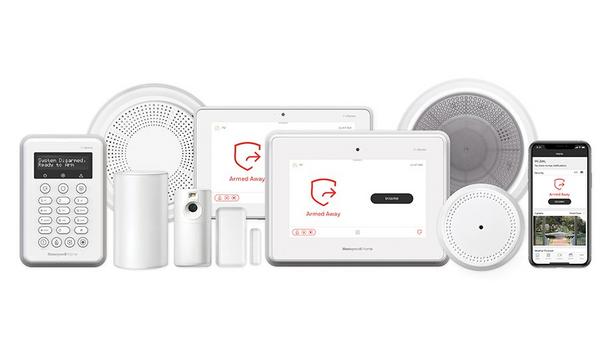 Resideo Technologies Announces Availability Of Honeywell Home ProSeries Security And Smart Home Platform
Resideo Technologies, Inc., a provider of home comfort and security solutions, announces the availability of its Honeywell Home ProSeries Security and Smart Home Platform. From an entry-level security system to a fully integrated smart home solution, the ProSeries Platform offers dealers that serve residential and small businesses a complete, end-to-end solution, and expands Resideo's overall portfolio of connected security solutions and services. Connected smart home "The initial preview of the ProSeries Platform with our professional security dealer network generated significant excitement as they told us it is exactly what has been missing in the industry," said Alice DeBiasio, vice president and general manager, Global Security, Resideo. "As families spend more time at home, it is more important than ever to have access to professional monitoring and the benefits of a connected smart home. With the introduction of our award-winning ProSeries Platform, our security dealer network can better meet the growing demand from customers for solutions that help keep families and businesses safe and secure." Wireless security panel The ProSeries Platform also offers homeowners a sleek and modern design that seamlessly blends The new ProSeries Platform offers a uniquely scalable, modular design and includes an all-in-one wireless security panel with a 7-inch color touchscreen, a family of wireless keypads and two-way sensors, alarms and accessories. Designed specifically for easy, professional installation, the ProSeries Platform also offers homeowners a sleek and modern design that seamlessly blends in with any décor. The platform allows for easy additions as technology trends evolve and families' lifestyles change, and provides: World-class security. It provides dependable alerts for movement and intrusion, and 24/7 professional monitoring can alert first responders, when necessary. Whole-home safety. From fires and floods, to smoke and carbon monoxide, the system helps keep families safe and informs them if they need to exit quickly through the company's exclusive One-Go-All-Go alarm Smart home control. Provides an enhanced user experience with hands-free disarming, a built-in Amazon Alexa voice assistant and a consistent user experience across all user interfaces and the Total Connect mobile app. Ensuring system reliability The product trials and testing for the ProSeries Platform included an extended beta program with security dealers to help ensure system reliability, performance and security. Professional security dealers applauded the seamless combination of hardware, software and back-end surveillance capabilities that allow for remote service. The new ProSeries Platform combines three critical elements – security, fire safety and smart home control" "The new ProSeries Platform combines three critical elements – security, fire safety and smart home control – in an easy-to-use, all-in-one solution," said Stephen Wheeler, President of Holmes Security Systems in Fayetteville, N.C. "Homeowners will really like the smart home features, including the integrated Amazon Alexa voice assistant and commands. During the beta trials, our whole team got excited about the new platform and really loved the two-way encrypted sensors and wireless keypads." Life safety solutions Resideo is a manufacturer of security and life safety solutions, with millions of installed solutions worldwide. Its professional security portfolio includes a broad portfolio inclusive of: Security, life safety and home control systems; Panels and secondary keypads, including touchscreens; Two-way encrypted sensors with anti-takeover protection: including Indoor MotionViewers and life safety sensors with the patented One-Go-All-Go alarm feature that ensures true total protection throughout the residence; and, The AlarmNet 360 Cloud Services and Solutions, the company's proprietary, back-end and video surveillance capability that offers a seamless installation experience and real-time data insights.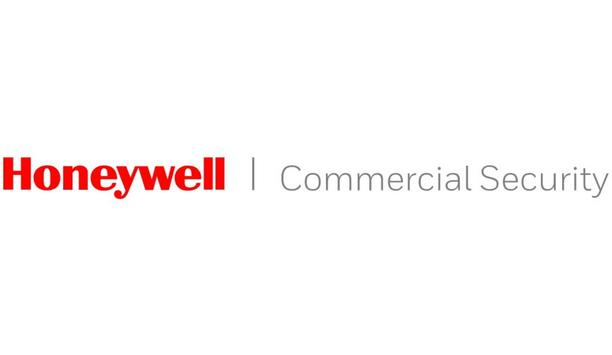 Honeywell Launches 60 Series IP Video 5MP Cameras For Faster Notification And Verification Of Potential Threats
Honeywell is launching a new 60 Series line of 5MP IP cameras that offer greater detail than traditional camera and recorder solutions; and are well suited for users who want fast notification and verification of potential threats and responses. The 5MP video delivers a clearer picture and can be zoomed in from greater distances, allowing for fewer cameras to cover a larger area of view. The Honeywell 60 Series IP cameras are designed for use as part of video systems which comply with the John S. McCain National Defense Authorization Act 2019 (NDAA), Section 889. NDAA Section 889 prohibits the U.S. government from procuring video and telecommunication equipment from certain companies and their subsidiaries. The 60 Series cameras easily integrate with the Honeywell MAXPRO VMS/NVR range and ADPRO iFT/iFT-E IP NVRs which also do not contain components from any of the companies highlighted in NDAA Section 889. Key benefits and features Meets stringent requirements with cybersecurity protection - The 60 Series cameras undergo strict quality testing and regulatory compliance and are compliant with security product test and certification. The 60 Series cameras feature TLS1.2 (HTTPS) encrypted streaming, adhere to the Payment Card Industry Data Security Standard (PCI-DSS) and include a built-in NIST FIPS encryption chipset. Together, these elements help meet the increasingly stringent requirements being set by IT Departments to shield businesses against unauthorized access and unsanctioned distribution of data and video. It features secured onboard storage with local encryption on micro SDCard. Delivers high quality images day or night - Features built-in six video analytics that integrates with MAXPRO NVRs/VMS and OpenVA to support third party applications. It offers improved images using lenses with Precise-Iris (P-Iris) and clear night images with Smart IR LEDs. It features telephoto zoom options for clearer human face images. The 60 Series provides excellent picture clarity at minimal bandwidth while offering maximum protection against dust and water. Reduces cost of ownership - Saves up to 50% of storage space with H.265 HEVC Smart codec and WiFi setup capabilities allow for setup via a mobile phone. Its saves on installation with the unified tool that optimizes device discovery time and minimizes IP configuration time using Automatic Private Internet Protocol Addressing (APIPA) protocol. The 60 Series cameras offer exceptional picture clarity, flexible system integration, secure data transmission and easy installation. The 60 Series IP cameras include 5MP indoor and outdoor dome, bullet and outdoor speed dome and a 2MP outdoor speed dome. The 60 Series is part of the Honeywell connected security portfolio which can provide customers a complete solution with video, access control, intrusion and integrated security products.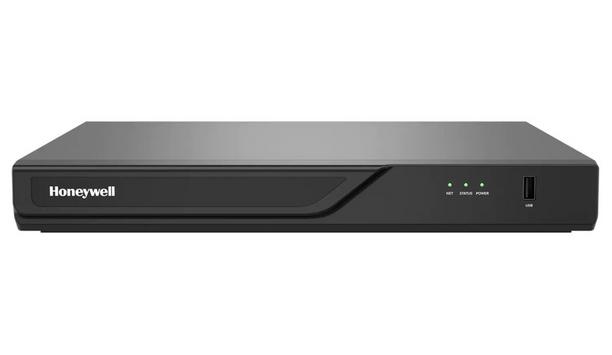 Honeywell Launches 30 Series Embedded Network Video Recorders To Provide End-To-End Secure Surveillance
Honeywell is adding to its video series line with the launch of the 30 Series Embedded Network Video Recorders (eNVR), the latest affordable and fully featured NVRs that offer 4K HD (UHD) video resolution. The Honeywell 30 Series eNVRs are designed for use as part of video systems which comply with the John S. McCain National Defense Authorization Act 2019 (NDAA), Section 889. They are also PCI-DSS compliant and include enhanced cybersecurity with a built-in FIPS chip set Users will also benefit from encrypted streaming between 30/60 Series cameras to 30 Series NVR and all the way to Honeywell Video Management Viewer (HVMV) and mobile apps. The 30 Series eNVR gives users the option to choose between 8 or 16 channels NVRs, with multiple hard drive options and up to 20 TB of internal storage. Key benefits and features Easy to use - Features plug and play installation with the Honeywell 30 and 60 Series cameras to make set up fast and easy to help reduce storage, installation, and configuration costs. Create safety & security efficiency - Integrates the 30 Series IP camera motion, intrusion and advanced people detection analytics for improved effectiveness while using 265 HEVC Smart codec to reduce storage space. Superior user experience - Includes simple remote configuration through HVMV, with a Global P2P Service with reliable connection anytime, anywhere through mobile access for both Apple® and Android™ devices. With a user-friendly interface, HVMV can be deployed for device management and configuration, video live view and playback, smart search, event management, pan-tilt-zoom (PTZ) control, Fisheye camera de-warping and E-map. HVMV also features multiple monitor support, multiple display layouts, customized views and tours and global P2P remote connection for efficient monitoring and operation. HVMV can support up to 2,048 cameras and multiple NVRs which is ideal for small to medium or multi-site video systems. With HTTPS & TLS 1.2 encrypted streaming and communication between the 30 and 60 Series cameras, the 30 Series eNVR and HVMV, customers will benefit from an end-to-end encrypted and secure video surveillance solution.
Featured white papers
Security Investments Retailers Should Consider For Their 2021 Budget
Download
Cyber Security and High Security in a Business Integrated World
Download
Market Report: Cannabis At A Glance
Download